Four oceans and seven seas in 2018.
My friends and I have a bit of a tradition that goes back years.
Each time we find ourselves at the seaside – or ocean side – we make sure we get in that sea/ocean for a spot of bathing/paddling/swimming. But it's not just seas and oceans; also a river or a lake… in fact, any body of water must be entered and our bodies fully submerged in.
A stream? In we go! Waterfalls – under we go! A hole in the ice? In we go! Natural – preferably hot – springs? In! (The only bodies of water we refrain from entering are the bubbling-volcanic-sulfuric ones which are extremely harmful to human health.) The best natural bathing places are even entered into a hit-parade (part one; part two). And because the bodies of water can be literally anywhere around the world, there's no real start or end of the bathing season for us globetrotting H₂O lovers.
For example, we once found ourselves in the New Zealand seaside town of Raglan on New Year's Eve. After seeing in the New Year (based on local time) we went for a night-dip in the local river, which flows into the Tasman Sea. But New Year was still several hours off back in Moscow. So whether that night-swim signaled the start or the end of the bathing season for us is far from clear.
Fast-forward to this year, however, and things seem a lot clearer cut: looking over my travel itinerary up until the end of the year, it looks like I've already ended the bathing season for 2018. 'Eh? But it's only October!' Indeed, but all my appointments are in places where there's no sea or ocean lakes, or whatever. Oh well. Still, I ended the season with a real bang splash…
At the weekend I was in Dubai, having joined the family there (they'd been there a week already (school holidays and all)). The air temperature hovered around 30°C in the shade, and the sea temperature was about the same too (though it felt cooler)!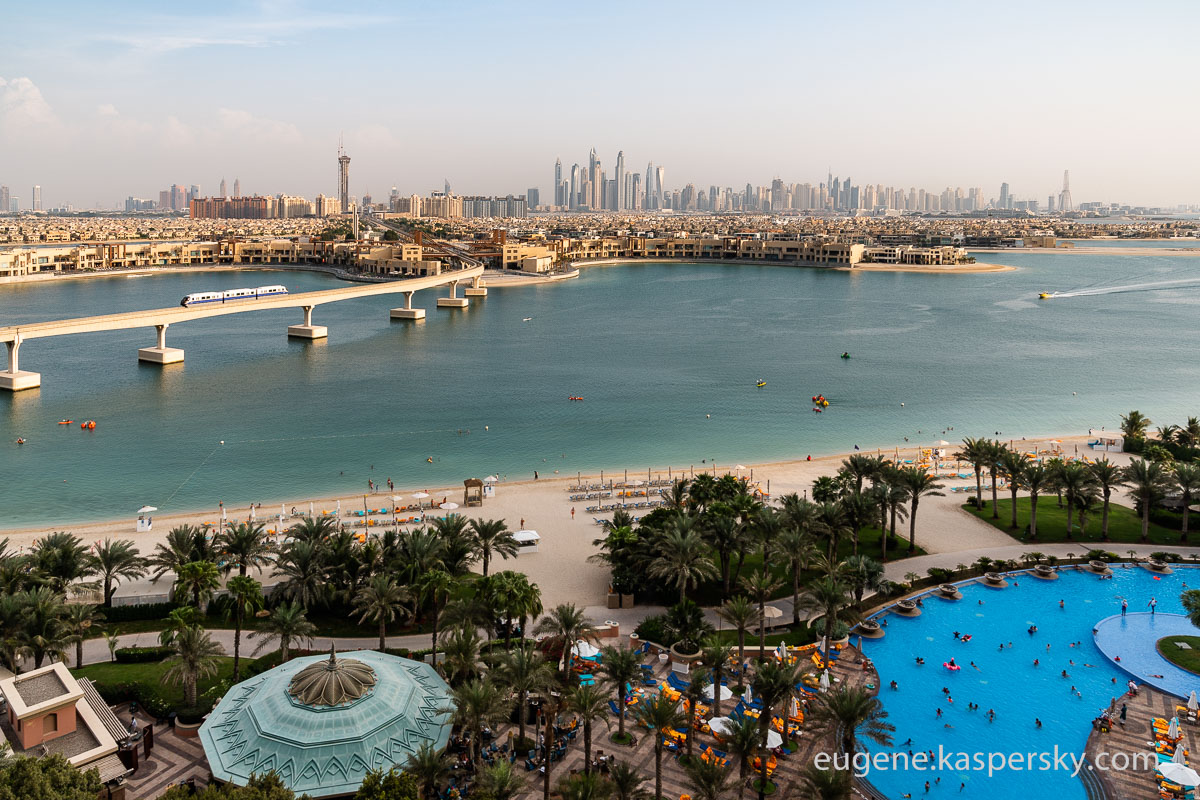 Dubai is an undeniably unique place, having risen up out of the desert literally from nothing. It's what you get when you have plentiful resources and wise management. I've written and length about the place before, so I won't duplicate things here. But though I've already hundreds of photos of Dubai and I really don't need any more, I find I still can't resist taking a few extra each visit:
I can't think of anywhere else that has a similar story to tell, perhaps besides Singapore. There's Abu Dhabi and Doha of course – also astonishing cities built on desert, but they're copies of the original miracle story, IMHO.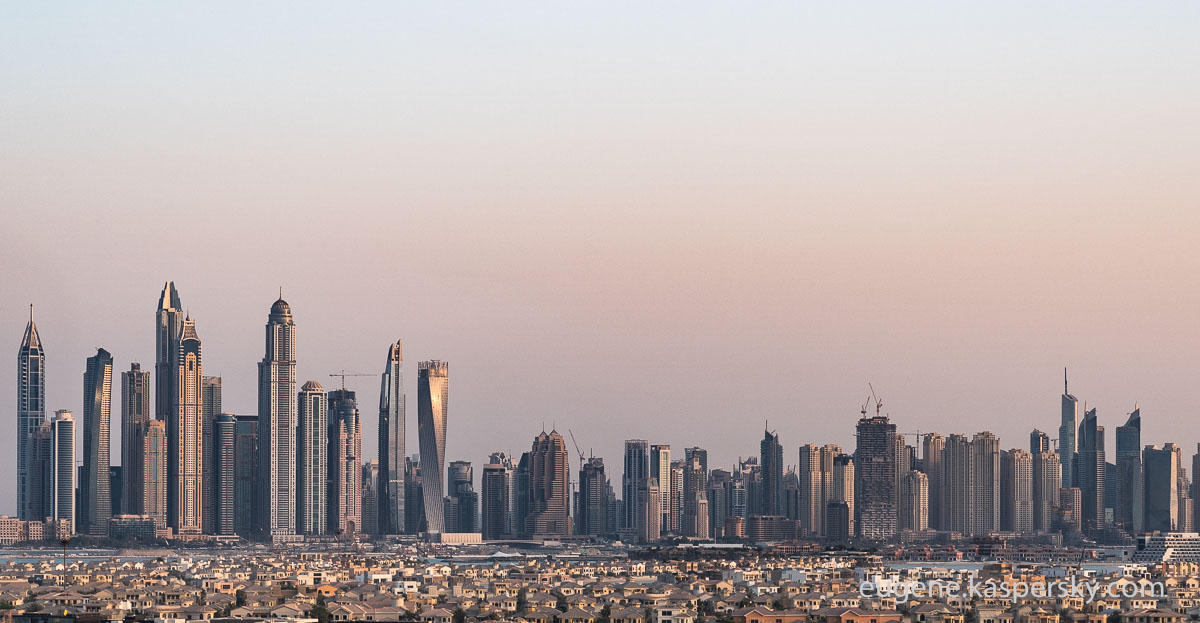 But I digress…
What I want to share with you today is something unusual. And that something is an unusually bathing-intensive 2018 – just in case some of you might want to follow in my footsteps breast stroke, if just in part.
What got me thinking about doing such a post was this here book I was recently given as a present:
At 160 pages, and covering 50 beaches, there are some real gems in there. However, to me there are some glaring omissions, which fact finally pushed me to put fingers to keyboard to fill in the blanks (that, combined with the fact that it has suddenly, inevitably, turned cold in Moscow; the damp, gloomy weather here was bringing me down a bit):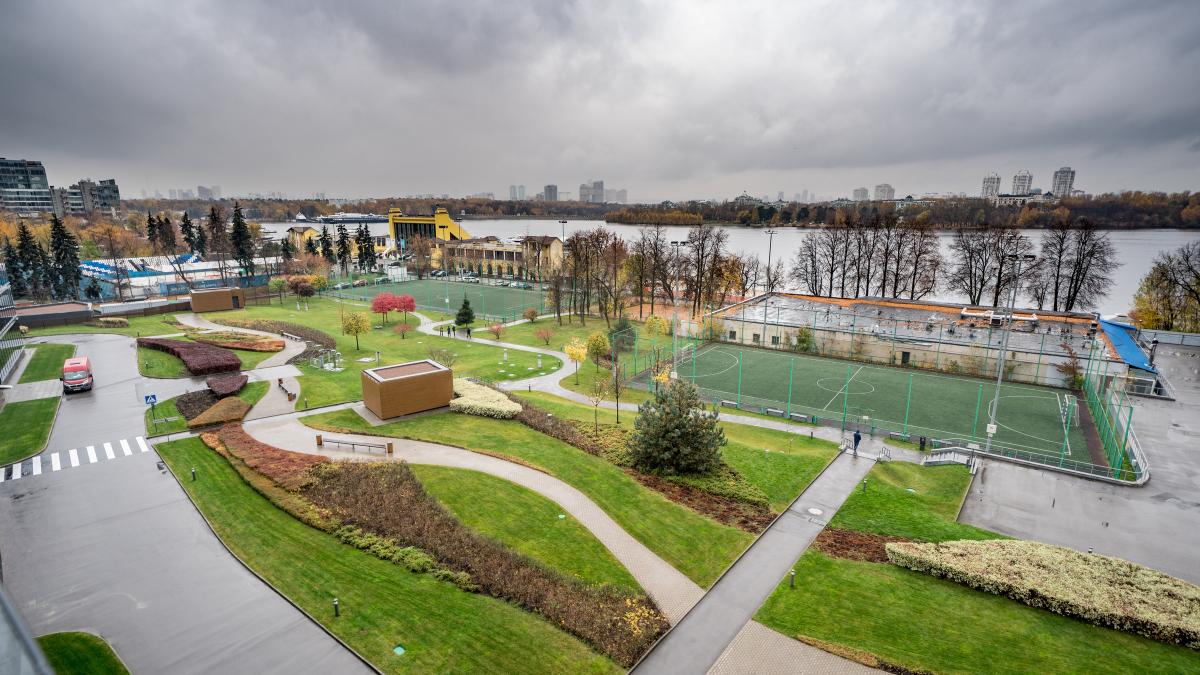 It's not all bad here in Moscow – the traditional autumn colors are in full attendance: nice to behold from the warmth of my office through a freshly cleaned window: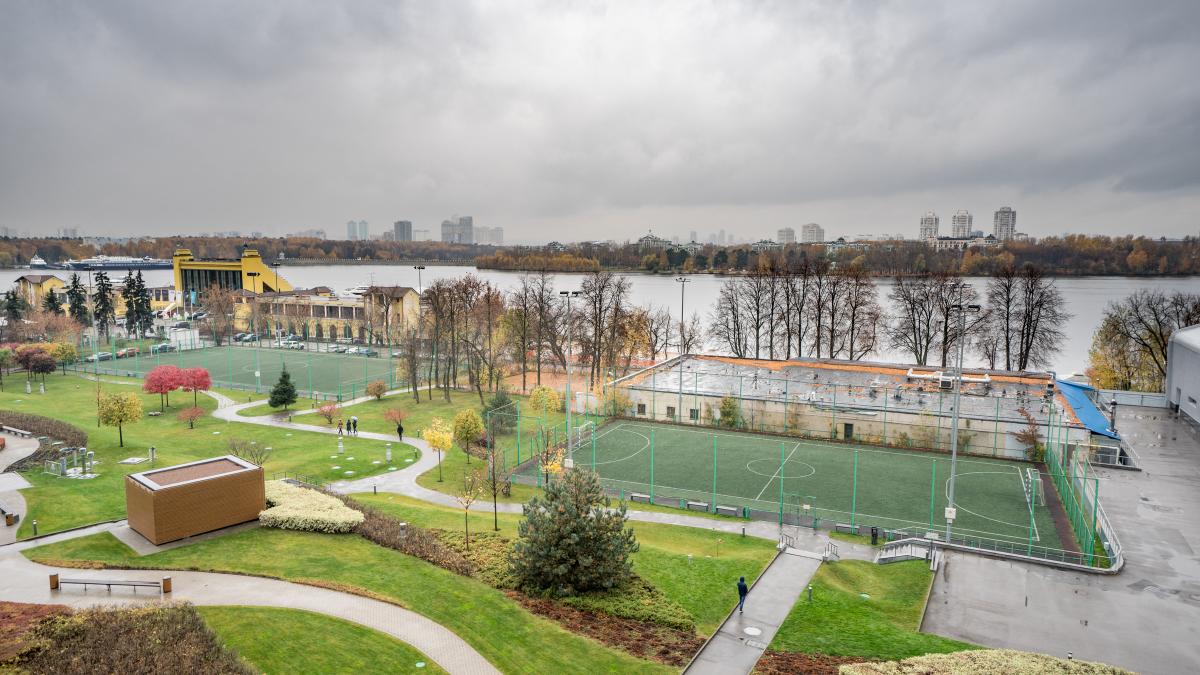 And, handily for me – it turns out that 2018 turned out to be an absolutely fantastic year in terms of year-round bathing for me; so herewith, finally – two birds with one stone: additions (kinda) to Top Beaches of the World, plus this here post detailing my swimmingly bathing-intensive year…
It all started in an unexpected place at an unexpected time: Maumere, Flores island, Indonesia, on January 3, 2018 (when most New Year revelers were perhaps still recovering:).
It was during a very non-traditional New Year for us – up the side of the Arjuno–Welirang volcano. The sunset on January 1 we experienced at the very top! That was really something. And then later that evening we descended the volcano into the valley below, wading through wet jungle, drenched to the skin… the experience made a little cheery only by the raspberries we picked and ate along the way. I'd never picked raspberries on New Year's Day before ).
But I digress. Back to the bathing theme…
So, Flores, Indonesia, at the very beginning of the local January summer…
Like I say, it was non-traditional: not frost and snow, but equatorial tropics and summer (all year round). Fall begins from a height of around 3000 meters, while winter never comes at all – anywhere. Air temperature: +30°C, water: 31°C – perfect conditions for kicking off the year's bathing season!…
The bathing-kick-off took place on the northern coast of the island, which faces the sea with the same name as the island. Four days later we had similar beaching-bathing but on the other side of the island – facing south and onto the Savu Sea.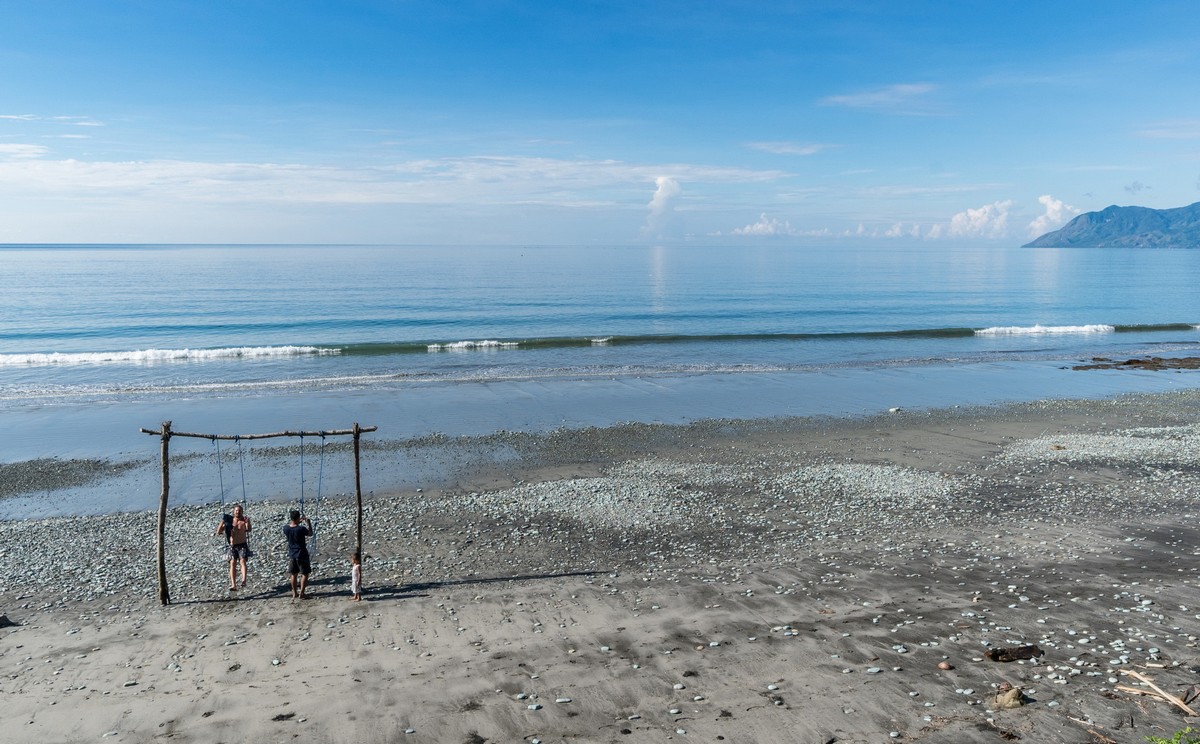 And the following day: more bathing! This time from a boat on the way to the Komodo dragons. Oh my good!
// Btw: the photos here aren't mine, nor is that me in the pics!
And if talking bathing on Flores, I can't not mention the unmissable waterfall on the island near the village of Moni, since you can bathe under it! A really nice natural, outdoor shower. Just don't forget to take some shampoo with you ).
You can also get behind the waterfall – between it and the stone wall behind it and look through the cascading water: an unforgettable experience.
(Btw, there are three lakes nearby too, which, though they're awesome to look at and look perfect for a quick swim in, should never be bathed in, ever!)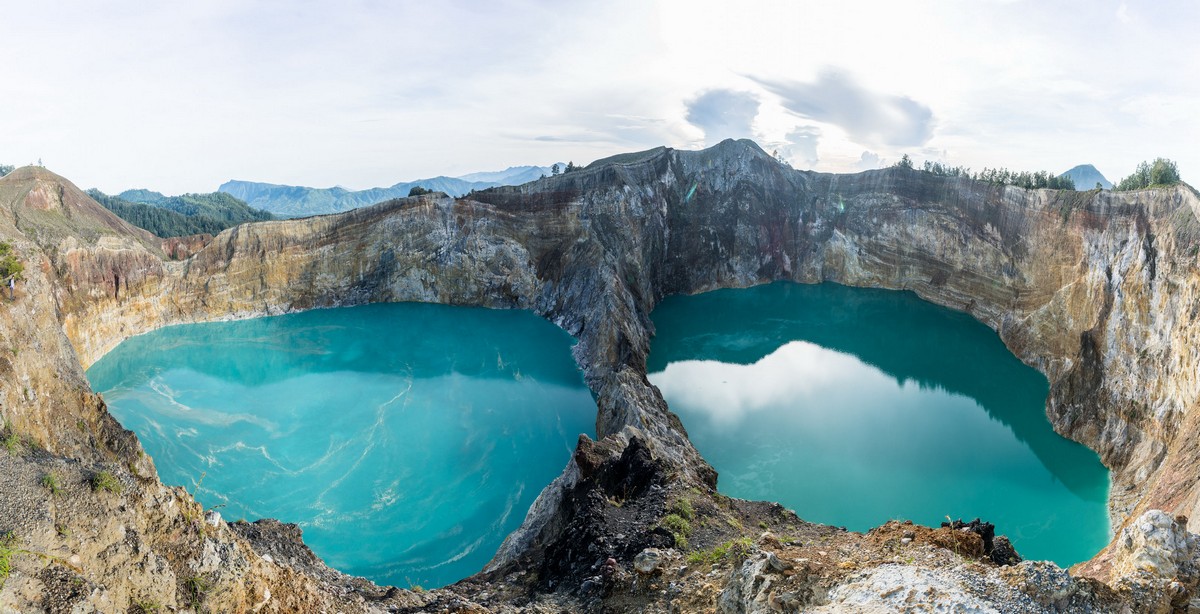 And if I'm totally pedantic (which I am at times), we shouldn't leave out another micro-bathing installment that occurred on my way home from Indonesia. I had to get myself to Phuket in Thailand for a day, so naturally, I couldn't pass on the chance of dipping in the Andaman Sea. No pics of my own.
All righty. That's how the bathing season kicked-off. Now we move to other regions…
I'll be going around the globe from top to bottom, and from left to right, but I'll be adding some variation to the beach/sea/ocean chocolate narration with some vanilla photos occasionally (that phrase came to me as they served ice cream aboard an Aeroflot flight, btw: very tasty.)
So, what's right at the top of our planet? Yes – the North Pole. Yes – I was there this year (in May); and yes – I got in a spot of bathing too!! I kid you not folks! It was at the Barneo camp, where they'd dug a hole in the ice. Brrr!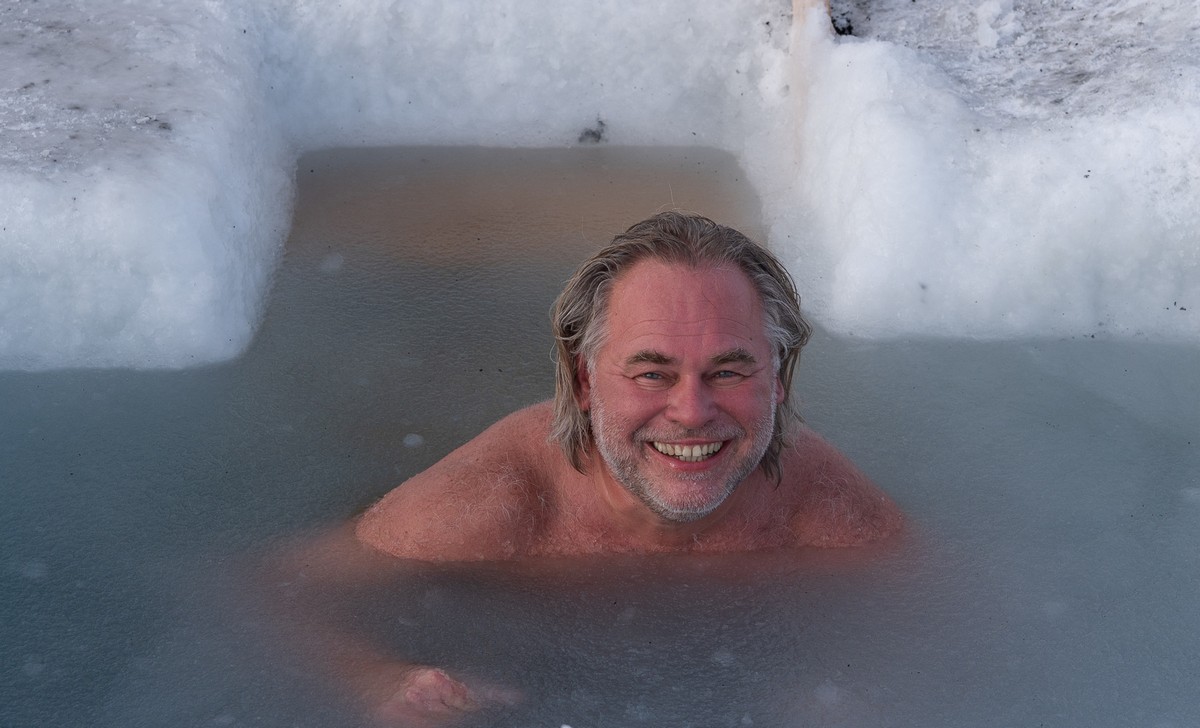 However, I can't really – strictly – say 'I took a dip at the North Pole', for Barneo isn't quite at the North Pole; it's a short distance away. And anyway, the North Pole isn't a fixed location upon the icecap that covers it, since that ice cap is always moving around several kilometers hither and thither every day. Still – let's face it, this is as near as anyone can get!
Underneath me were some 4000 meters of icy water above the bedrock down below. And of course, as Barneo is a Russian camp, not far from a hole in the ice there had to be… a banya (Russian sauna)! The banya's over there – the wooden contraption under the tail of the chopper: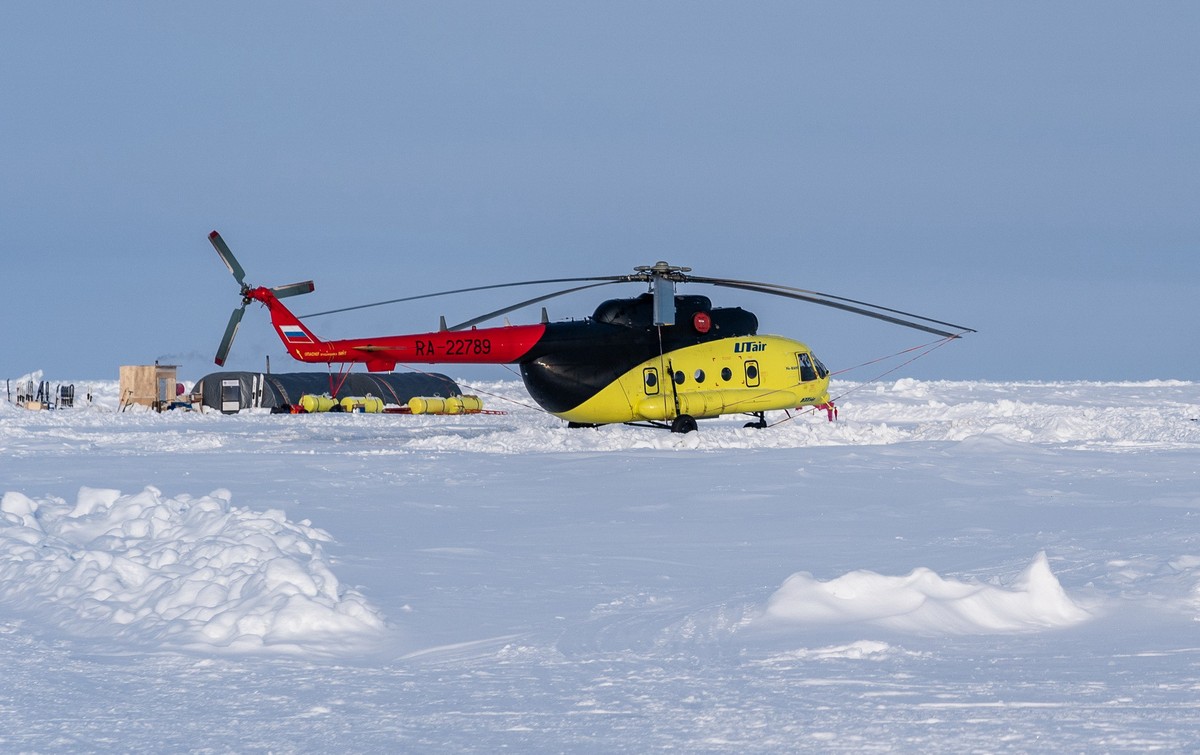 Here's a close-up: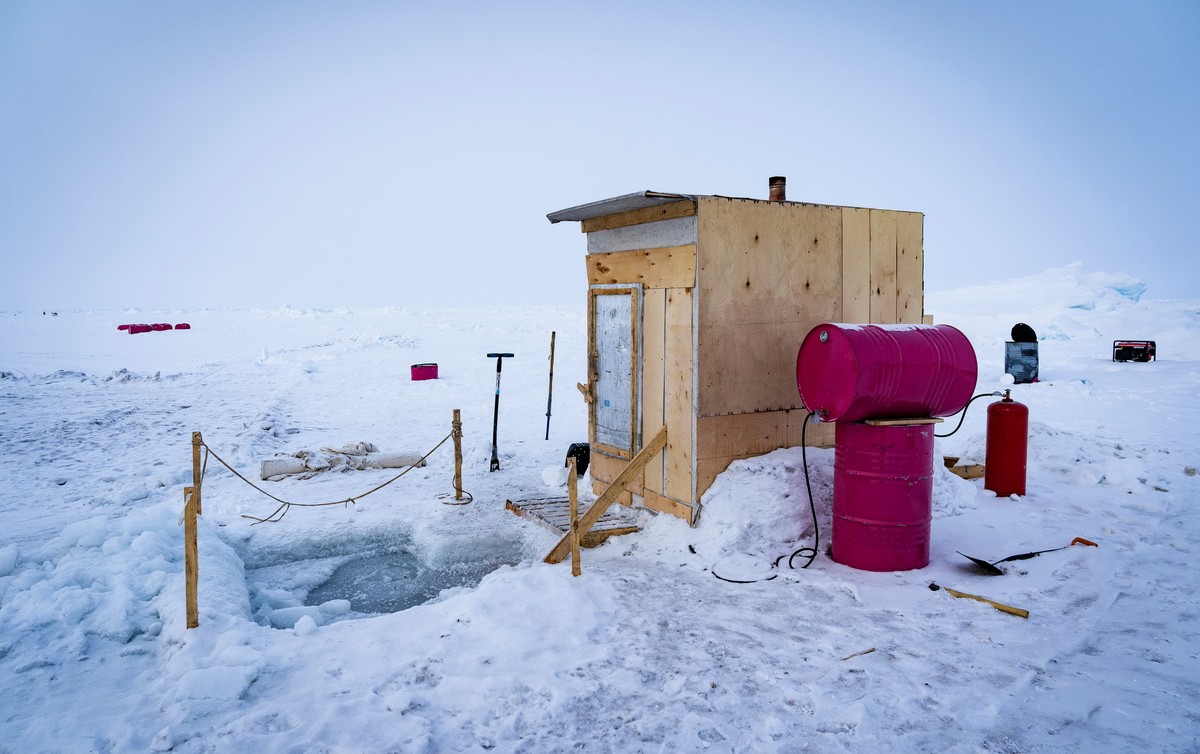 In the banya: around 100 degrees; outside it: around minus thirty!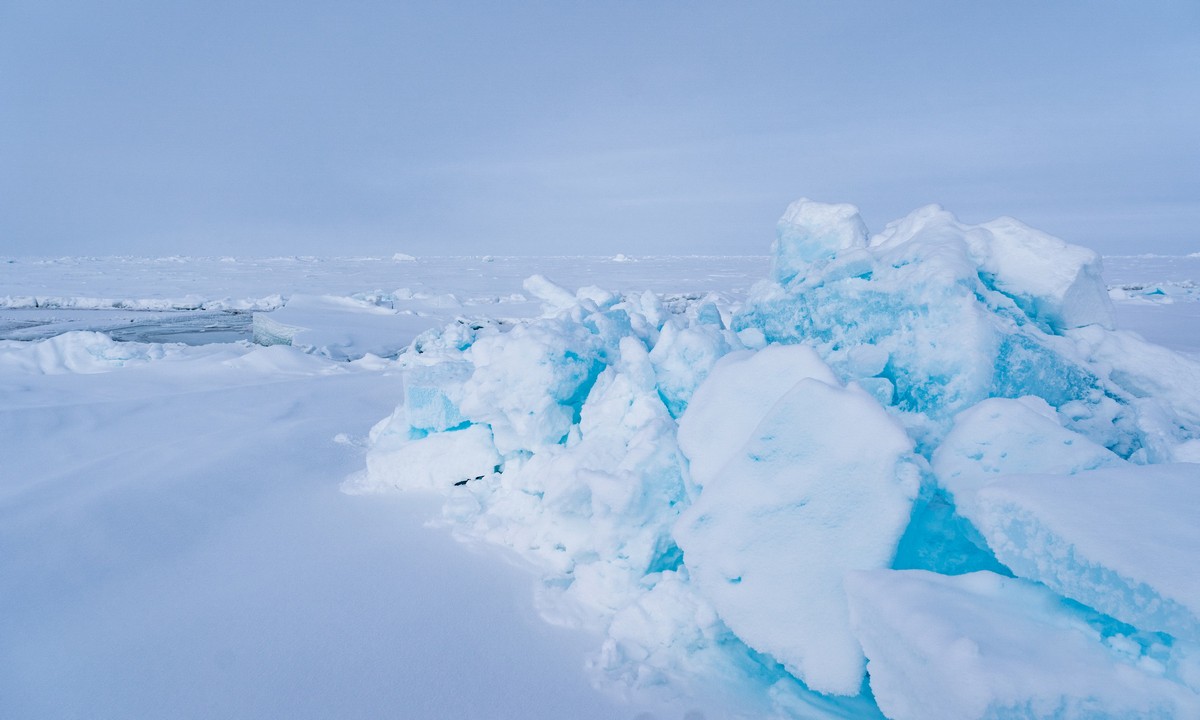 Yes, that is a little extreme. But it's… doable. And anyway, I'd had practice: around 18 years ago I took a dip in the White Sea: a cold sea; next, two years ago – there was splish-splashing around in Greenland: a cold island; then, taking a dip in the 'pool' on the ship that ferried us to Antarctica; and just last winter I jumped in a hole in the ice on the frozen-over reservoir next to our office (in the pic above of the autumn scene (the first time I'd tried it, btw)).
Ok – what's next? The Atlantic!…
A far cry – and far distance – from the Arctic: the Bahamas, especially the islands of Exuma. The other islands – six of them – were only marginally less beautiful, and we got in the aquatics on all of them.
Next up: five islands in the Caribbean Sea = five swims!
Next: Cancun – where we often have our annual SAS conference, and where I always have a swim…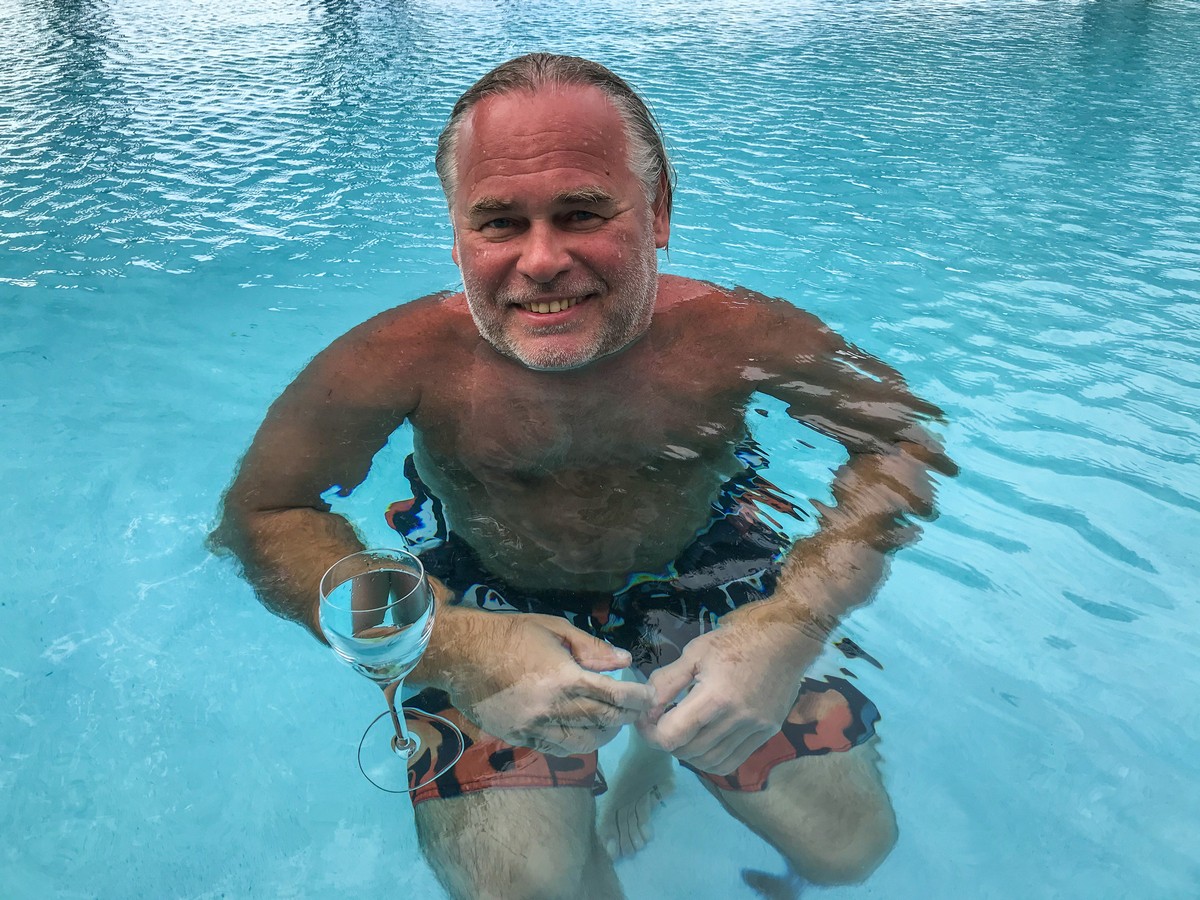 For some contrast – the Faroe Islands in the Norwegian Sea (here): +1 harsh-exotic bathe (no photos, I'm afraid).
Around the globe we go, and we next come to… the Mediterranean Sea. Yes, this year I was in Tel Aviv for a dip (after the cultural part of the visit:).
Near the Med – the Black Sea… – but not bathing therein this year.
But I did get my feet wet in the sea next to my beloved Kamchatka – the Sea of Okhotsk – at two different locations – here:
And here: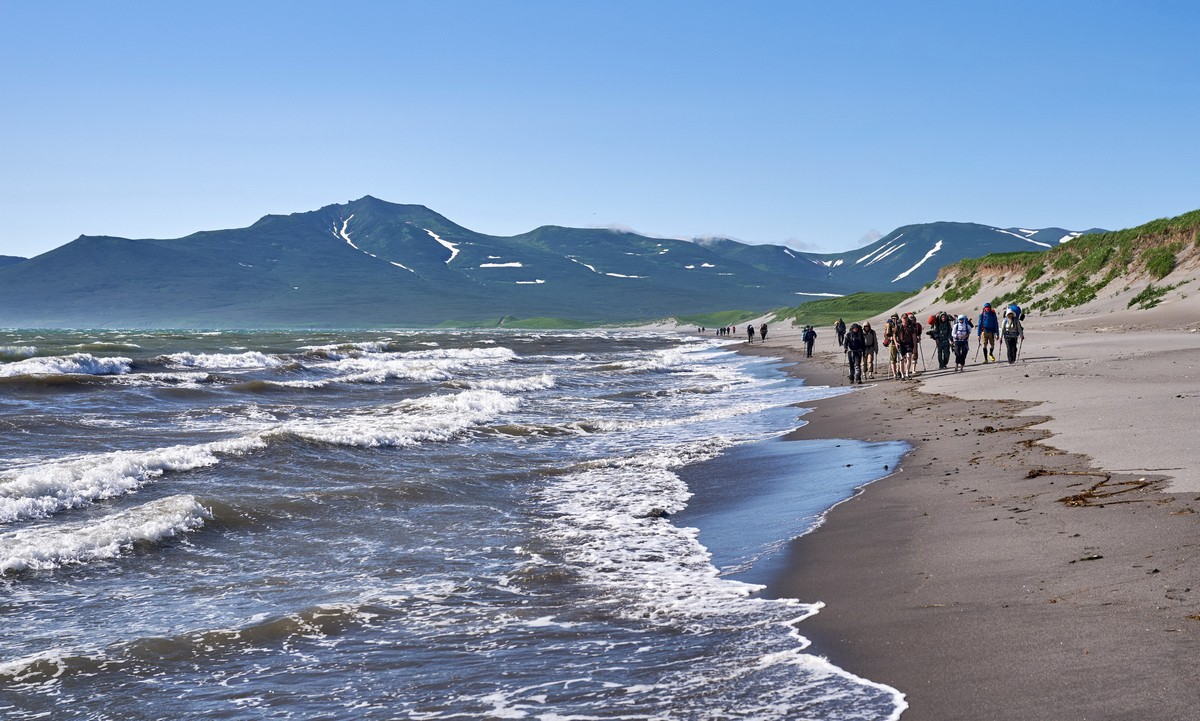 Btw, we also took a dip in Kambala Lake, but, as it's turned out (!), this post is about saltwater (seas/oceans) dipping, not fresh water ).
Next up: the Pacific. And I've a few tales to tell about this one…
First, there's Panama and the nearby islands. I had a swim on the first day of the rain season. And not just any old rain season, this is a RAIN season! I've never seen a downpour like it: as if there were more water in the skies than in the ocean. All the same: the beaches here: very nice.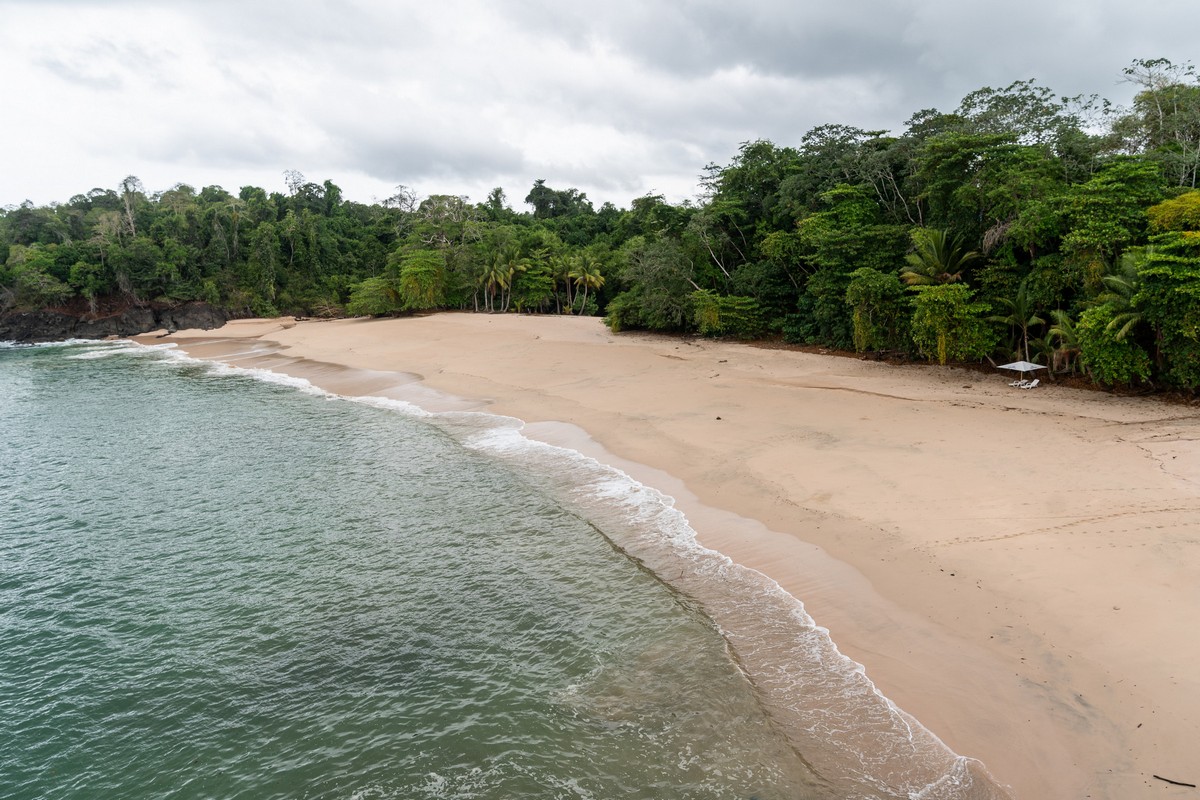 Next: Oceania:
Vanuatu: 1 island – swum.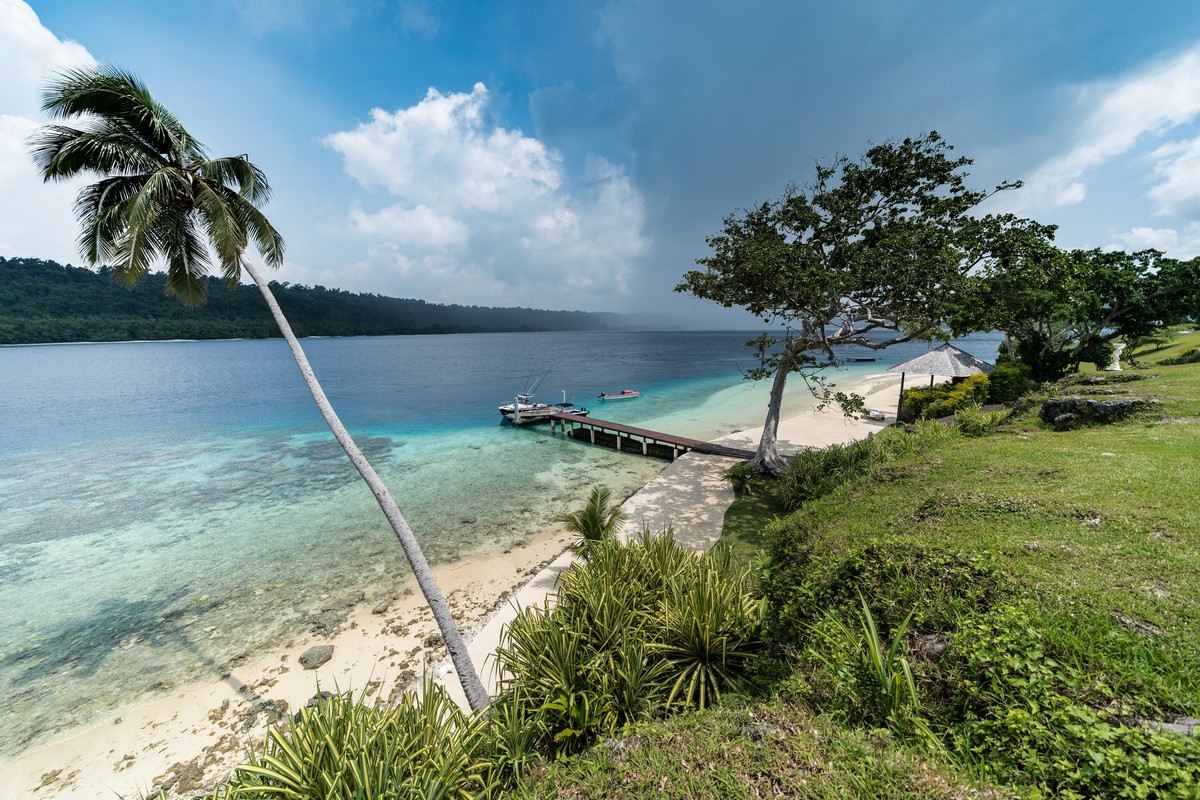 Fiji: five swims on five islands.
Special separate mention: another waterfall – another that you can get behind. Which we did of course.
French Polynesia, Tahiti, a hotel pool with seawater, Tetiaroa, Bora Bora, Moorea = four islands (actually, two islands + two atolls). All duly bathed on.
Down the globe we go and from left to right. So what's next? Yes, the Indian Ocean!
In 2018 I immersed myself therein a few times…
Mauritius: Been there, did that, took the pics, got the T-shirt, wrote up my travelogue report.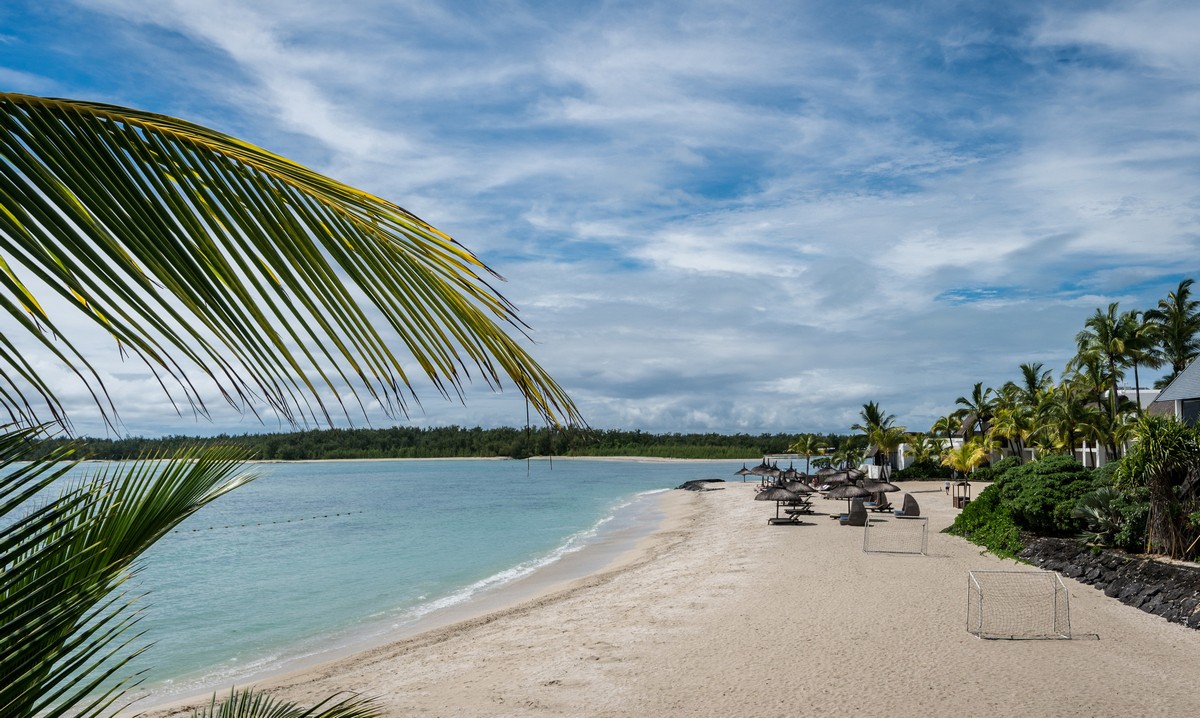 Seychelles: been twice this year. The first time was en route to Mauritius (just mentioned); the second – to celebrate my 53rd birthday!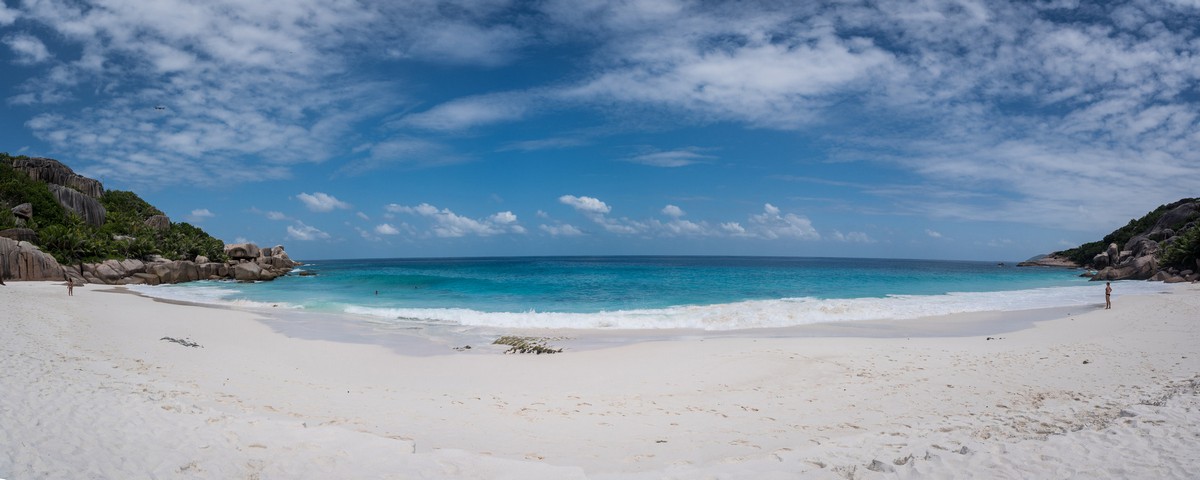 Btw: it was in Seychelles where I started to use my leg again after breaking it in Kamchatka in summer – the sandy beaches were the perfect setting for this. Highly recommended location for medicinal rehabilitation and/or prophylaxis.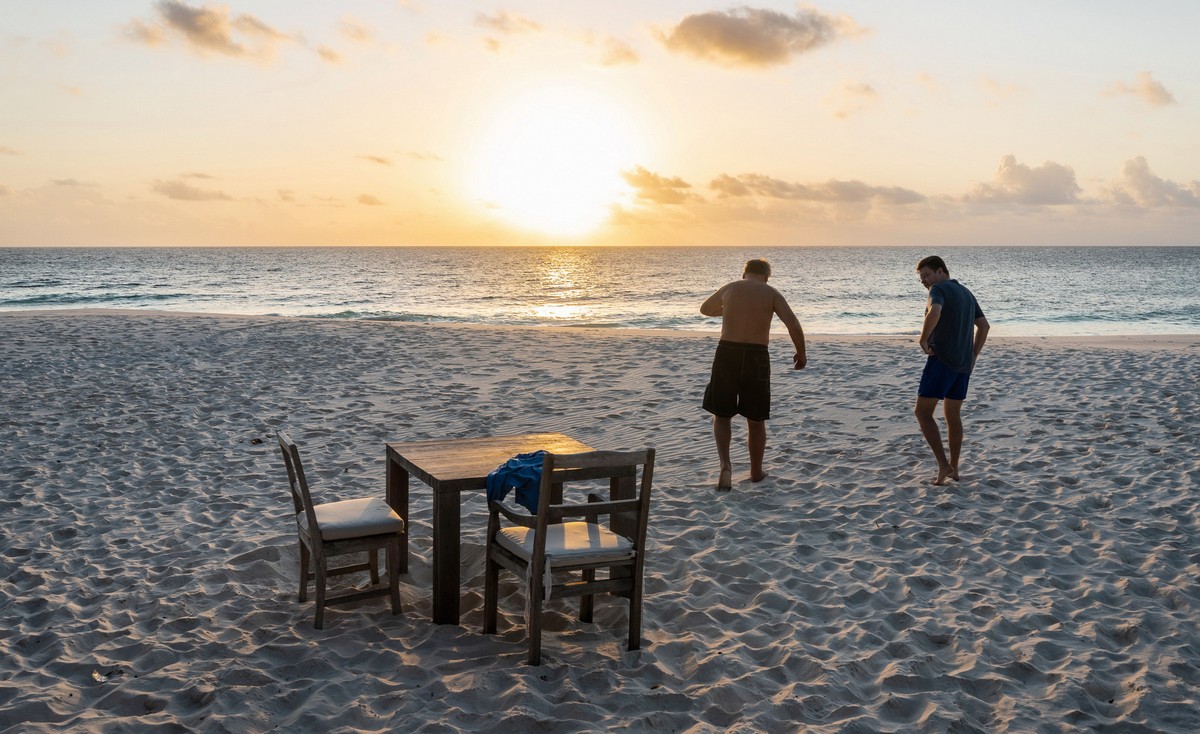 Ah – I nearly forgot… – in Seychelles I visited a full six islands.
Hmmm, and that seems to be it folks. No more salty bodies of water experienced in 2018. The only one that remains on this top-to-bottom, left-to-right journey is the Southern Ocean, but alas I didn't get there this year. I can't get everywhere in a year – especially to such distant places.
Nevertheless, my narrative for today isn't finished just yet…
In addition to my saltwater hits of the year, there were also a few misses – visits, but minus the bathing…
Melbourne, Australia.
This beach here (can't recall its name). The reason for not having a bathe here couldn't be more banal: I didn't have any trunks with me!
This photo isn't from the beach but from a spot not far therefrom: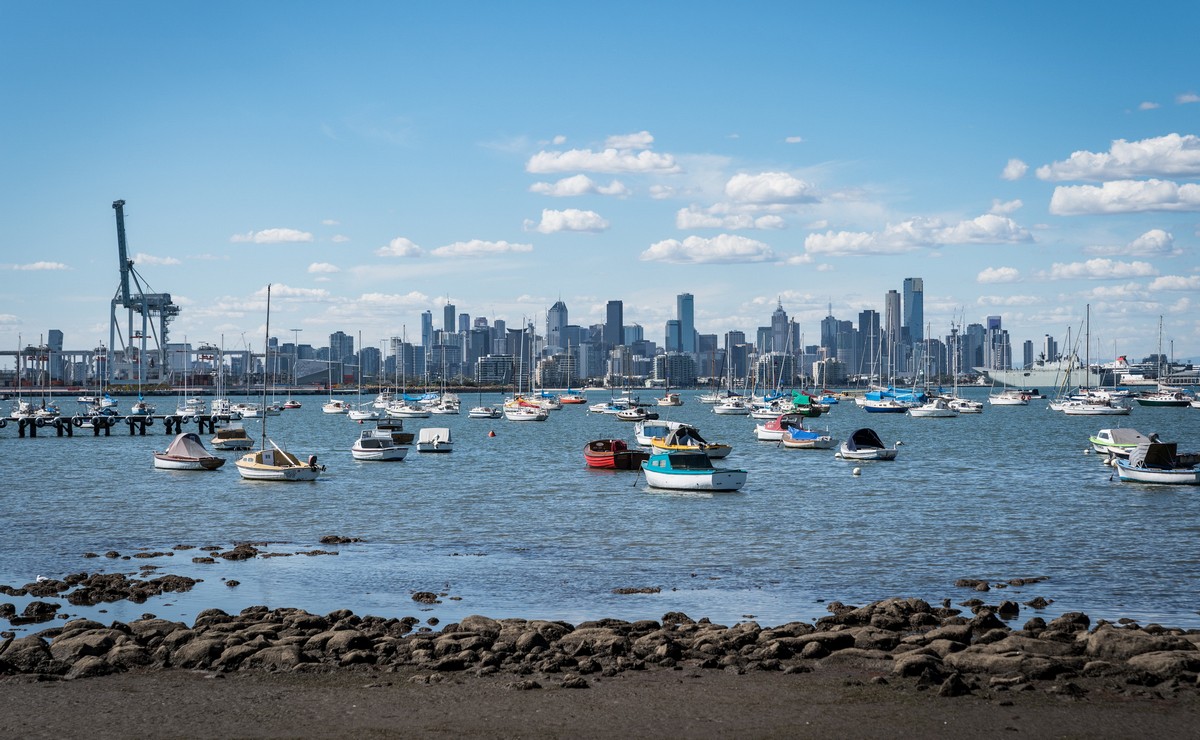 2. Saint Lucia. The island state in the Caribbean. Being a small island, there was plenty of beach and ocean to go at – but I didn't experience any of it. The reason was that we were on the island just to spend the night – nothing else, alas. We arrived in the middle of the night and were up again at the crack of dawn (hate that!) to fly onward on our whirlwind tour of the Caribbean. Oh well: next time…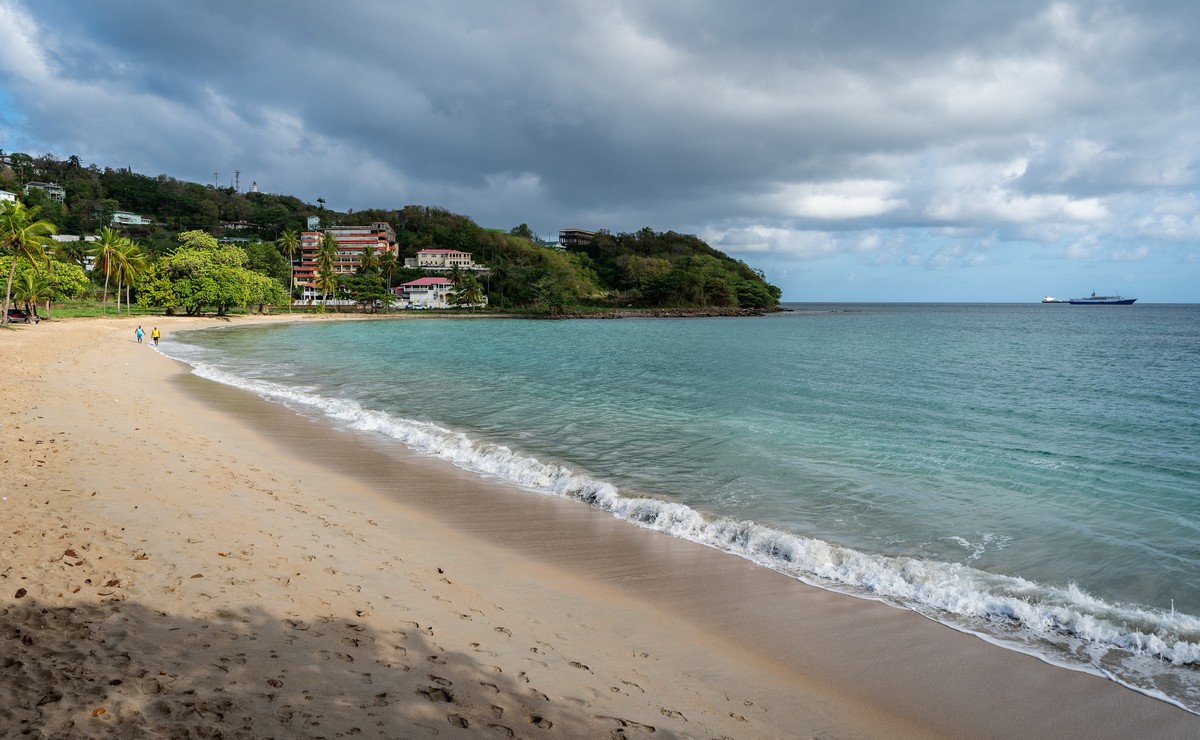 3. Santorini.
It was here where we recently dug up an ancient marble figurine that had been buried for some 5000 years!
The reason for not taking a dip in the Aegean was simple: my broken leg hadn't mended sufficiently to permit any bathing. Scandalous timing really – to visit this island and not get to the seaside is like… getting to New York and not having a bagel on Times Square: it should be outlawed ).
So there you have it folks, a quick recap of my saltwater-2018. A little self-indulgent, I admit. But I do think it may be the prelude to the inevitable 'Best Beaches in the World According to EK' – don't you think? Hmmm. Let's see…
In closing – a summary:
Oceans: Arctic, Atlantic, Pacific, Indian (in total: four).
Seas: Flores, Savu, Andaman, Norwegian, Caribbean, Mediterranean, Okhotsk (in total: seven).
That's all for today folks. But I'll be back tomorrow – with daemons from Moscow!…