Since the construction of the Panama Canal was deemed: "One of the largest and most difficult engineering projects ever undertaken" (– Wikipedia), I decided it just had to be included in my Top-100 Must-See Places in the World. It was one of those Top-100s I hadn't visited, but my recent few days in Panama gave me a +1 to my actually-visited Top-100s, and, boy, am I glad: it's a unique feat of human thought, design and construction, and still the monopolist for marine-bisecting the Americas. And it's so in-demand that they don't sell 'tickets' for a ship to get through the canal as per some kinda price list; no, they auction them instead – with prices paid sometimes reaching hundreds of thousands of dollars!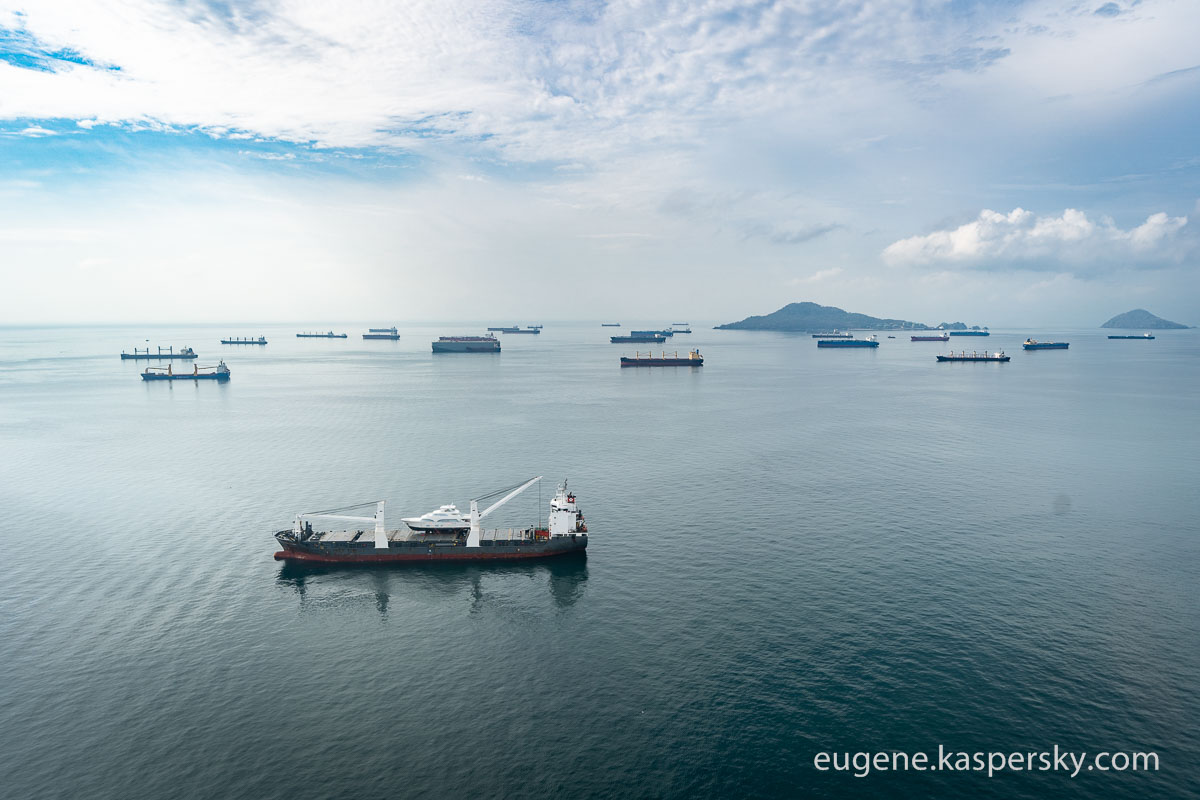 It's also got plenty of fascinating tales to tell regarding its construction. The first attempt to build it – in the 19th century by the French – was eventually called off as money ran out after it overran its completion targets, but not before thousands of workers died during the doomed construction project from yellow fever, malaria and other tropical diseases. The death rate was at one time higher than 200 per month! Oh my ghoulish. (And if my memory serves me well, I do believe it was here that it was first realized that such diseases were in fact spread by mosquitoes.) After work was abandoned (after 22,000 had died) corruption scandals – regarded to be the largest of the 19th century! – ensued. Then the Americans took things over. Later, the Panamanians wanted to seize it over for themselves, and on and on a checkered history of revolutions and other political upheavals.
But let me get away from the politics and back to the hydro-technical engineering…
You can sit and watch the canal's locks opening and closing, the raising or lowering of the tankers, and their slow movement along the canal forever. Mind-blowing and hypnotic. But if you want more on the history of the place there's a nice museum too (plus a restaurant with the perfect birds-eye view of the canal's comings and goings).
Eight locomotives pull the tankers through the canal…
Oh my grandiose. Unforgettable. Undeniably must-see!
Oh, I nearly forgot. So, why is Panama called Panama?
From the hat? No – it's the other way round. Our guides told us (and Wikipedia seems to confirm) that 'Panama' in one of the local tribes' language means 'lots of fish'; it was also the name of a fishing village nearby.
To do Panama and its canal justice you need to fly up above them in a helicopter. You also then get to see the nearby islands, of which there are plenty.
You also see from up there pretty beaches wedged between lava ridges. Rather brutal-looking, but on the whole beautiful. This is what the less-famous Panama looks like – away from the Canal:
As luck would have it, we arrived in Panama on the eve of the rain season. The day before there were light showers and some thunder; today it started pouring down buckets…
And here comes Panama City.
…And its awful traffic jams.
Even the airport looks chokka:
Not that that was any worry for us; it was time we changed our chopper for a plane and we were out of there…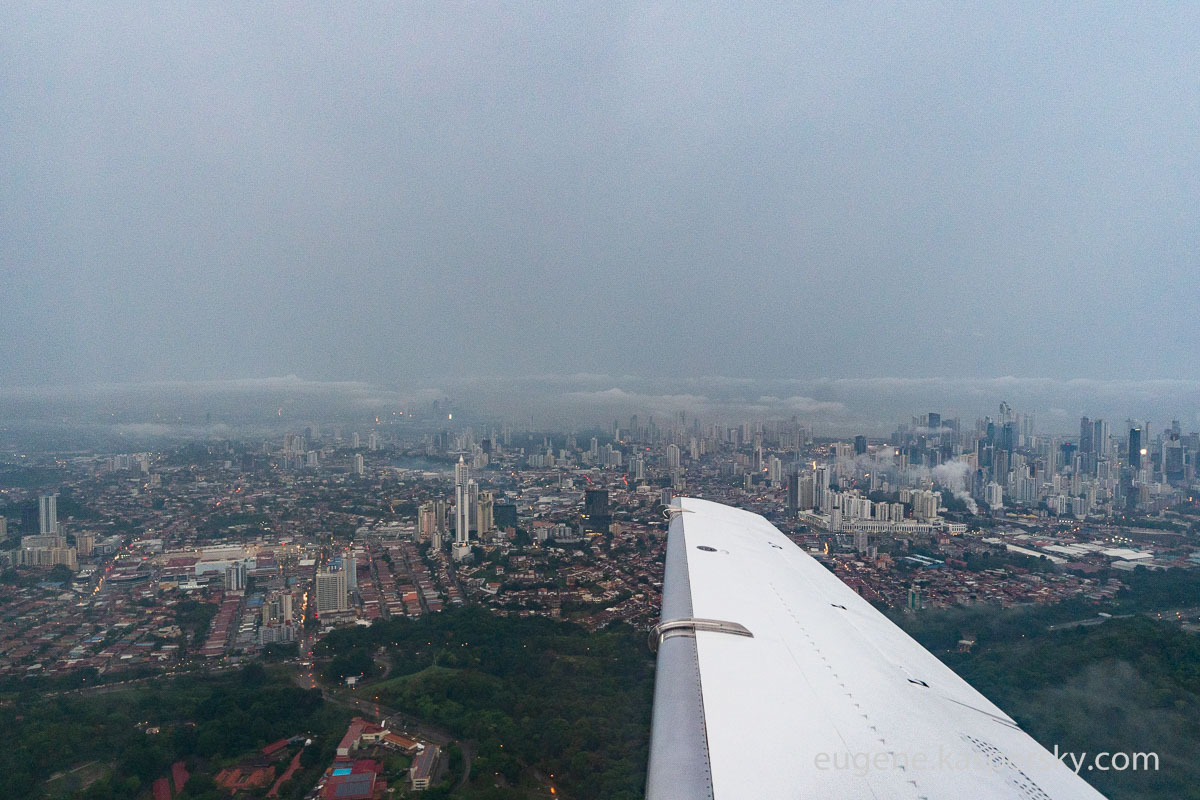 And that was that: Panama – over and out. Next up… find out tomorrow!…
All the photos from Panama are here.