Football/soccer is in the air all around the world this summer – especially in Russia. So, sticking to this theme, herewith, a footie-post; but not even a mention of the World Cup…
But, since I was on the Faroe Islands recently, I just had to tell you about their national football team. Though the territory they cover is tiny, their national team, made up exclusively of non-professionals, does rather well against other – professional – national teams.
I was told how they once played Russia's national team – and the half-time score was… 1:0 to the Faroes! Wait: so, the team of some small islands with a population of around 50,000 – made up of amateurs (i.e., folks who play in their spare time as a hobby, be they postal delivery workers, teachers, mechanics, students…) were at one point beating the national team of the world's largest country with a population of 140 MILLION?!!
There are more Faroese tales of the unexpected:
From Wikipedia:
The Faroe Islands pulled one of the biggest upsets in footballing history when they beat Austria 1–0 in their first ever competitive international on 12 September 1990. The game, a Euro 92 qualifier, was played in Landskrona, Sweden, because there were no grass pitches on the Islands. Torkil Nielsen, a salesman for his local builders company, scored the goal. 32-year-old national coach Páll Guðlaugsson became a folk hero overnight, and is today remembered by his players as a fearless character who always believed that the Faroe Islands could get a result against the bigger nations. American sports magazine Soccerphile rated the Faroese victory number 10 of the all-time football greatest upsets.
…
On 9 September 2009, the Faroe Islands recorded their first competitive win since the 2002 World Cup qualification stage after beating Lithuania 2–1.
…
On 11 August 2010, the Faroe Islands came close to an away win in Estonia during the UEFA Euro 2012 qualifiers. The Faroes took the lead in the first half with a goal by Jóan Símun Edmundsson. The score was still 1–0 after 90 minutes played, but Estonia scored twice during stoppage time and the Faroe Islands lost the match 2–1.
On our stroll around the Faroese capital, in among houses with grass growing on their roofs, we came across another patch of grass, which turned out to be the football pitch of the national side!
In fact, there are two pitches side-by-side: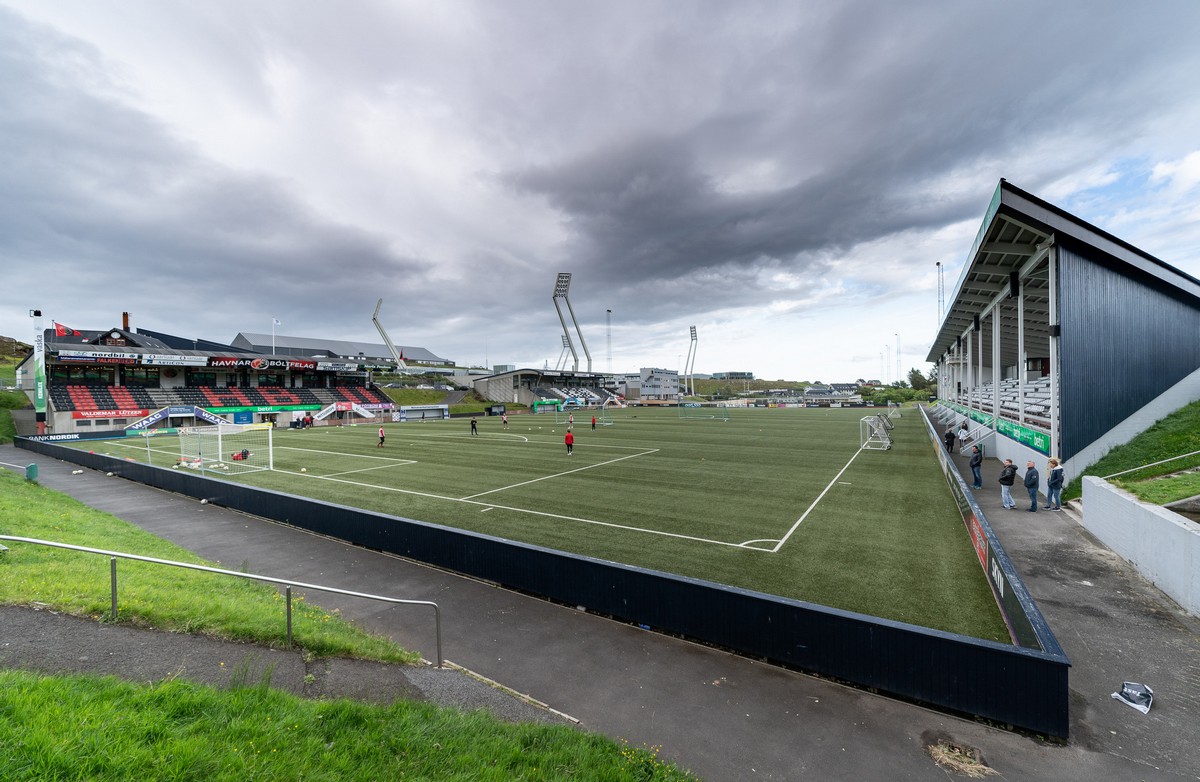 In total, I counted four football pitches on the islands. That is, one per every 12,000 inhabitants. Just to compare: to match such a football-pitches-per-capita in Moscow, the city – officially of around 12 million – would need a full 1000 pitches! That is, 20 times more than today's 48 stadiums in the Russian capital!
Btw: that there pitch you can see is the very one on which the Faroe Islands were one-up against Russia at half time! ➡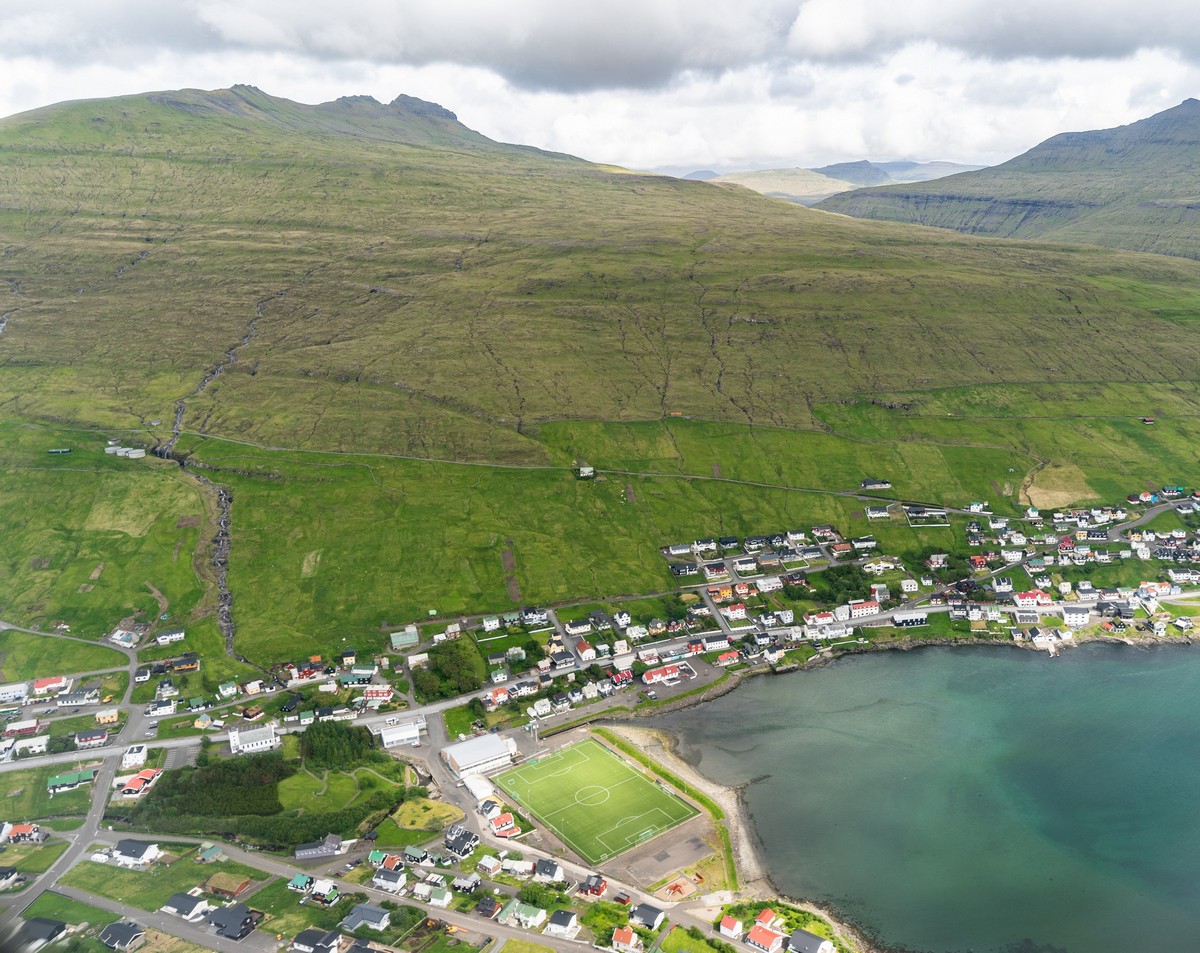 That's all for today folks. Back soon!…