You know the score by now: I globetrot a lot on business. On my trips, if I've any stamina still left of an evening in the hotel – or afterwards on the flight back home/onwards – I share my (mostly) non-business-related impressions with you, dear readers of this blog. Sometimes stamina gets depleted – either from an intense business agenda, or from visiting too many places in too short a time.
Times like these, since I'm most always accompanied on my trips, I often pass the blogging reins over to a fellow traveler, who also has a pair of eyes – and invariably also has a much more fancy camera than me. For they like to write down their thoughts and impressions from the road too.
One such occasion recently arose after a midnight stroll around the Icelandic capital. And it wasn't due to my being too tired this time: I had some work to do early the next day. Anyway, for whatever reason, here's what DZ has to say about Reykjavik at night in summer…
—8<—
Reykjavik sits 64 degrees north of the equator; that's the same as central Alaska or Arkhangelsk in Northern Russia. So yes, it gets cold. The place also has all the peculiar atmospheric phenomena associated with this high northern latitude. And in summer – the most interesting of these atmospheric phenomena, IMHO, are the 'White Nights' – where the sun doesn't really go down at all at night as it never sets over the horizon at it's so far north.
Here in Reykjavik the 'nights' are of course shorter – and whiter – than in St. Petersburg, which is five degrees latitude lower down the planet. So it just wouldn't have been right to not have had a walkabout the city, camera in hand, on our first night here. So we did the right thing…
…Totally right: a leisurely 'night' stroll around Reykjavik in July is… unparalleled (apart from with other 64th parallel towns maybe:). It's probably amazing in December too, but I'll have to save that for a later date…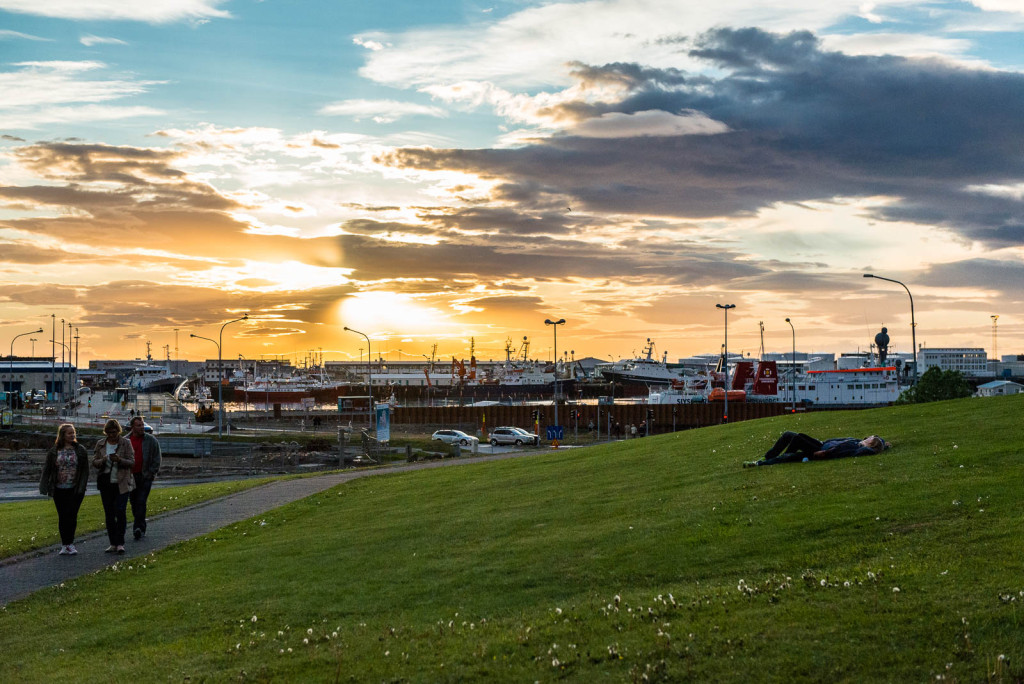 Reykjavik has a population of around 120,000 (200,000 including its surrounding region). The city is the heart of Iceland's cultural, economic and governmental activity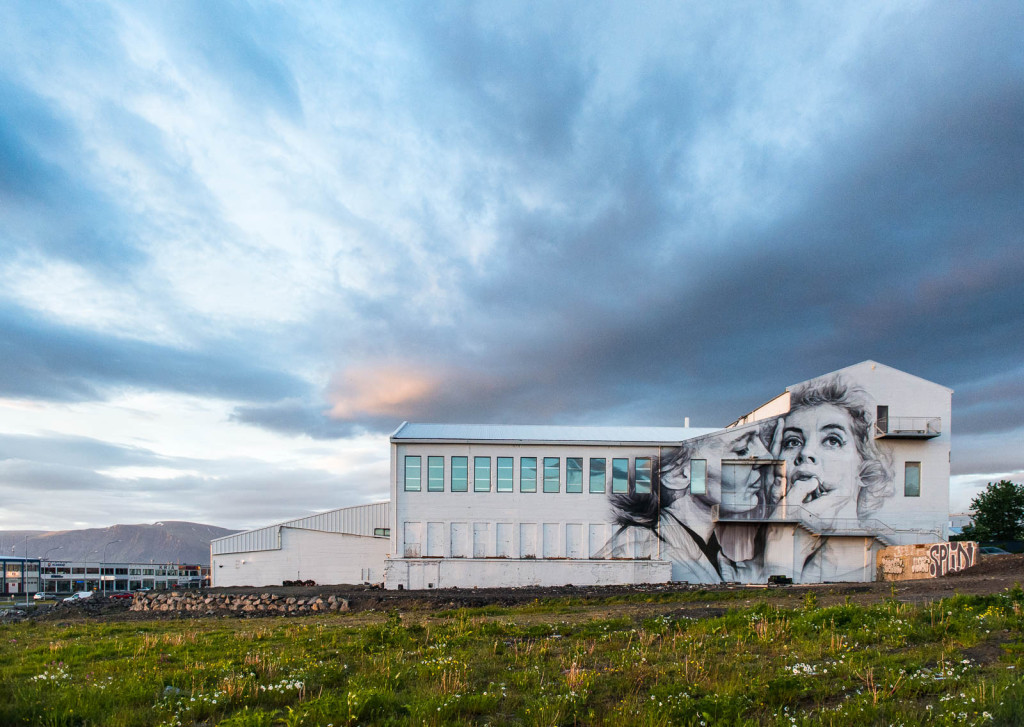 In Reykjavik temperatures very rarely drop below −15°C (5°F) in the winter because the Icelandic coastal weather in winter is moderated by the Gulf Stream