St. Petersburg in summer, especially June and July – it's… tricky. You've probably already heard that there's hardly any nighttime at all in summer, as, well, the sun – well up the northern hemisphere this time of year, just pops over the horizon for a few measly hours, before it 'rises' again in the wee hours of the next morning. As a result, days can seem endless; well, they almost are. And you need good thick curtains or an eye mask to get some proper shut-eye of a 'night'.
There's another thing: you gotta make sure you're where you got to be before the bridges go up. If they do, and you're not where you need to be: oops. On the other hand, these bascule bridges have their advantages: what better excuse can there be to not be where you should be (and really don't want to be)? "Can't make it. No really: can't – physically. The bridges are up!".
Like I say, Peter – it's tricky this time of year.
It's tricky, but it's also awesome. Just check out some of these White Nights & bridges-up views you can get to see. Awesome indeed…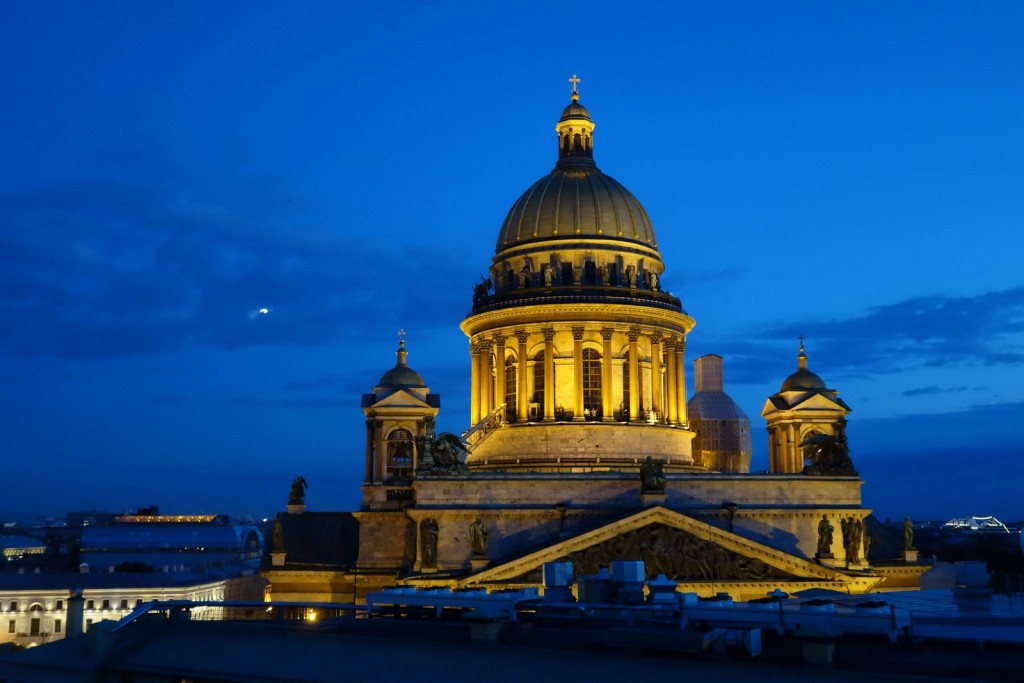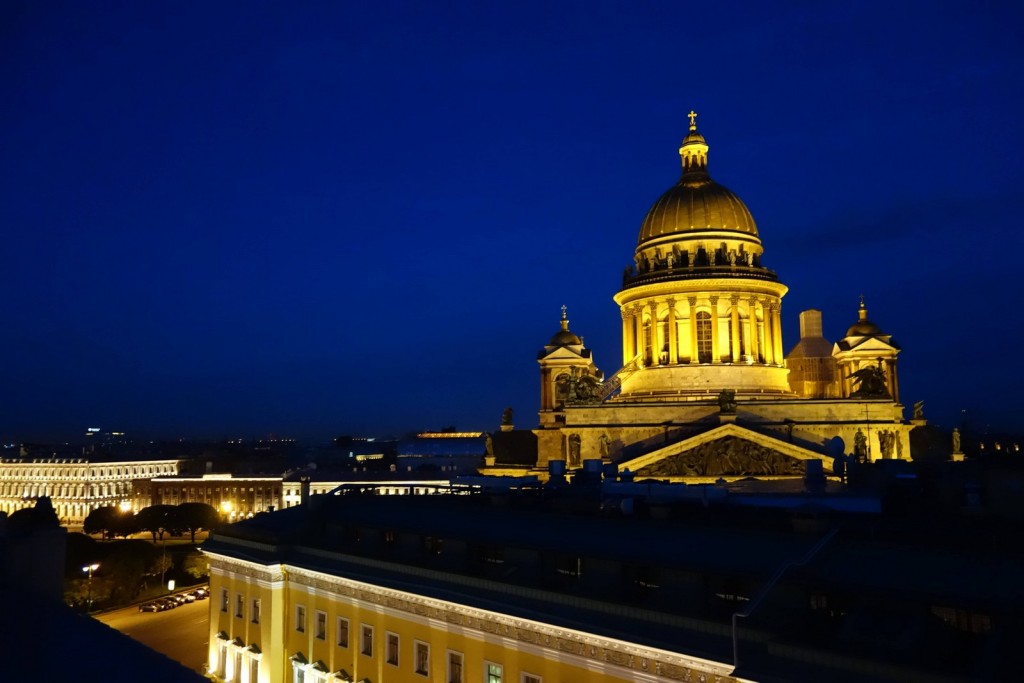 These were taken from the rooftop bar of the 'W' (the hotel's site is well rubbish, but the views from the roof, I guess, are the main thing:).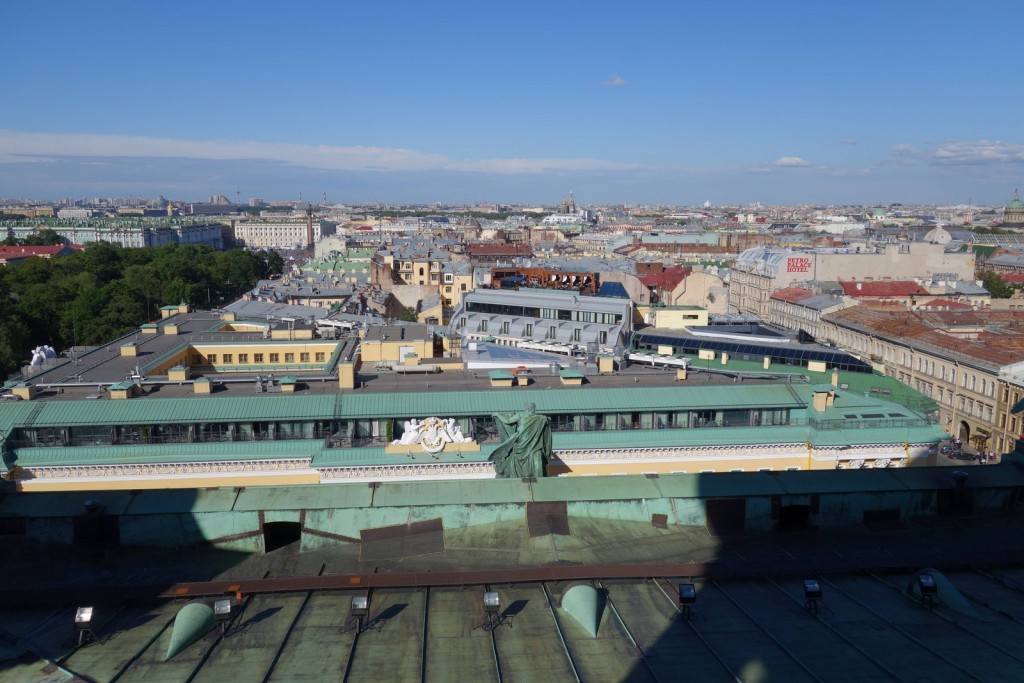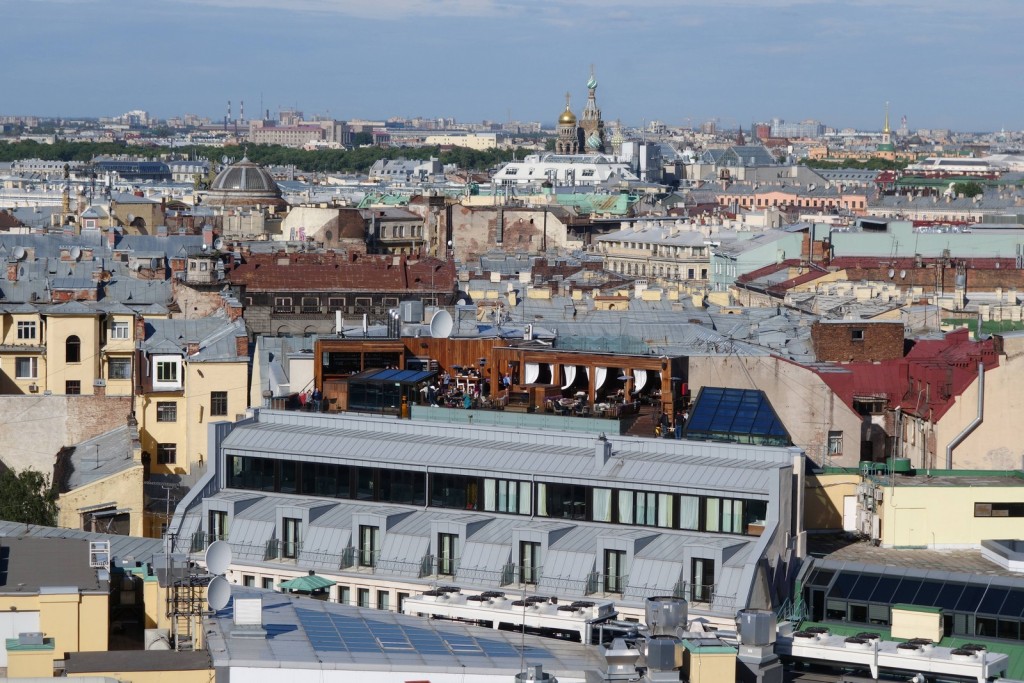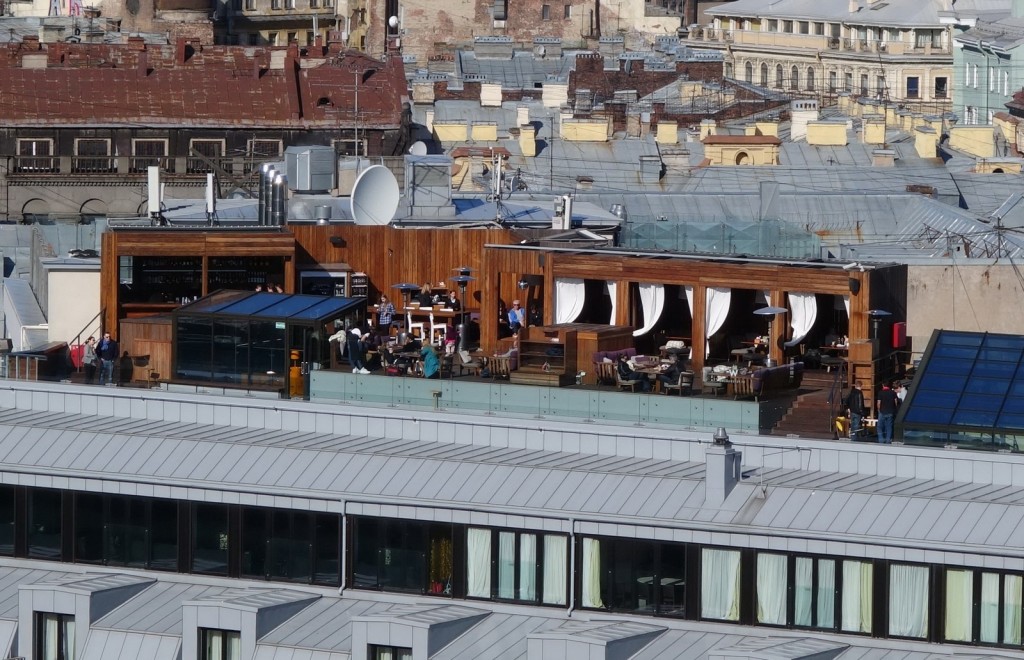 Later, with midnight approaching, it's time to board a boat and cruise the city's canals and the Neva… to behold the opening of the bridges!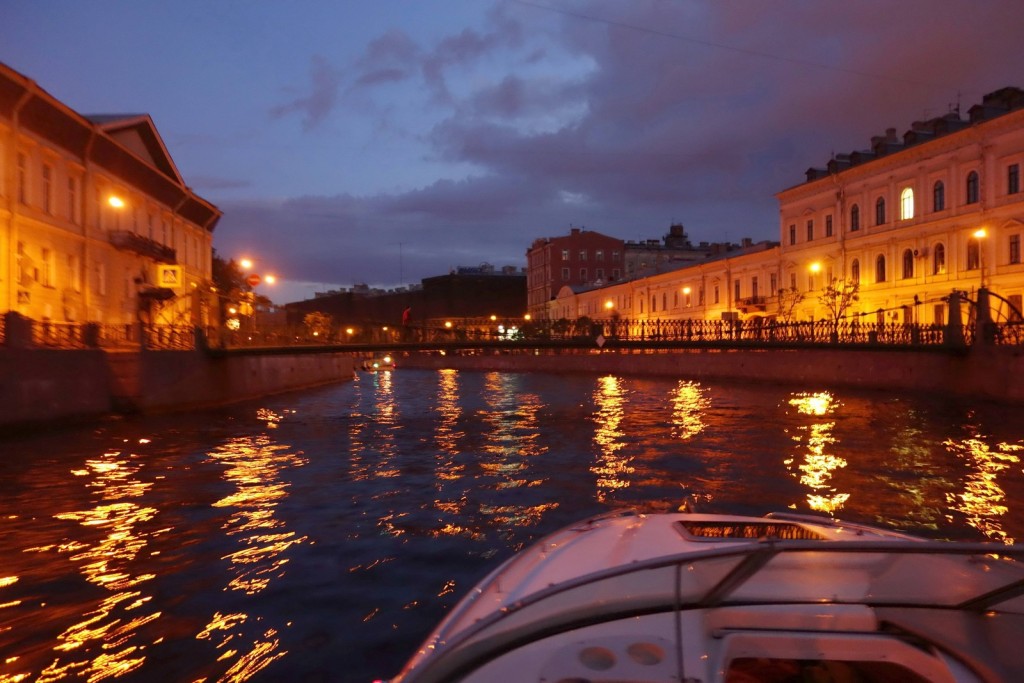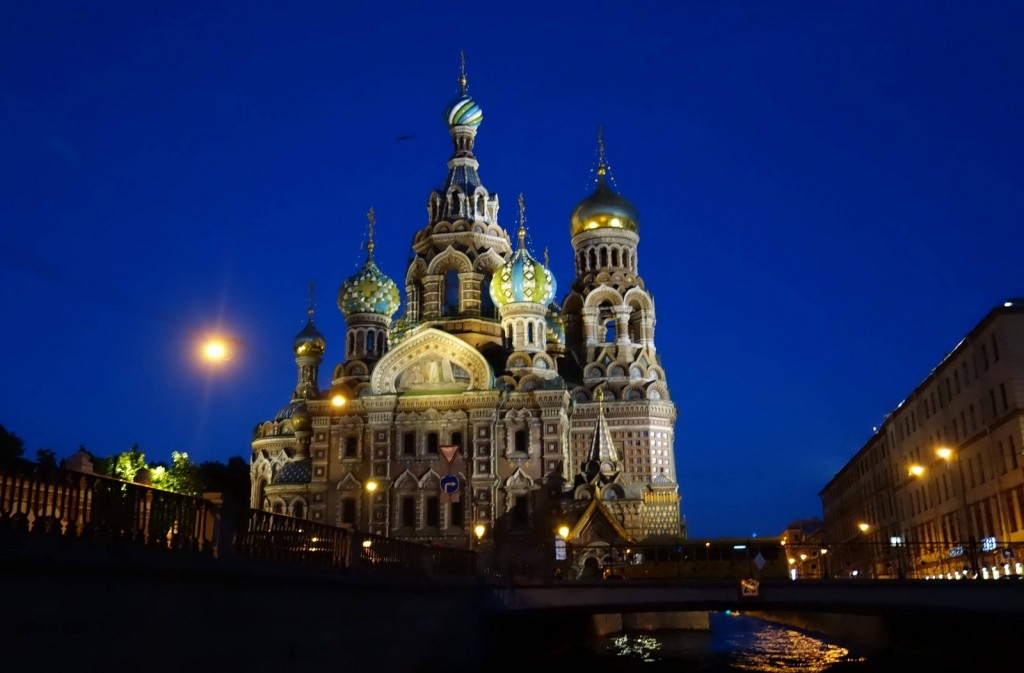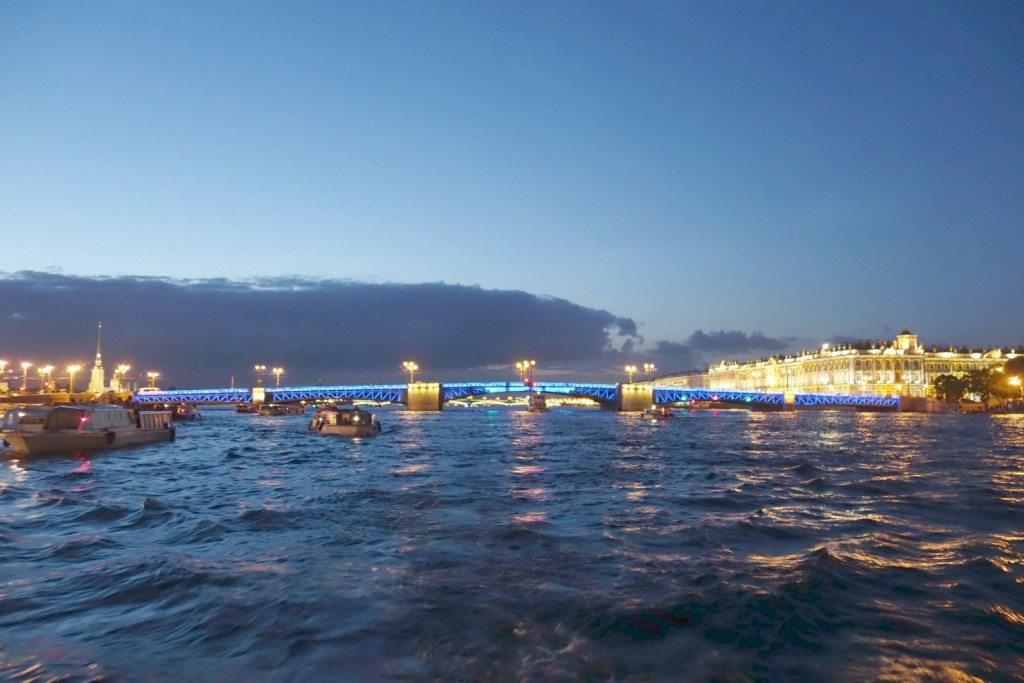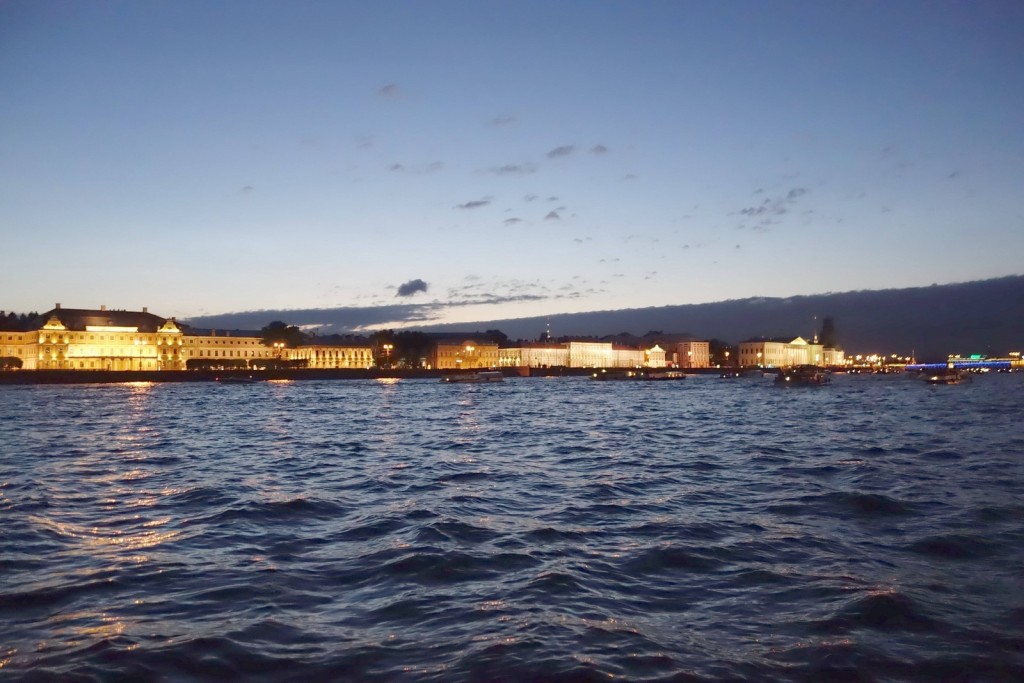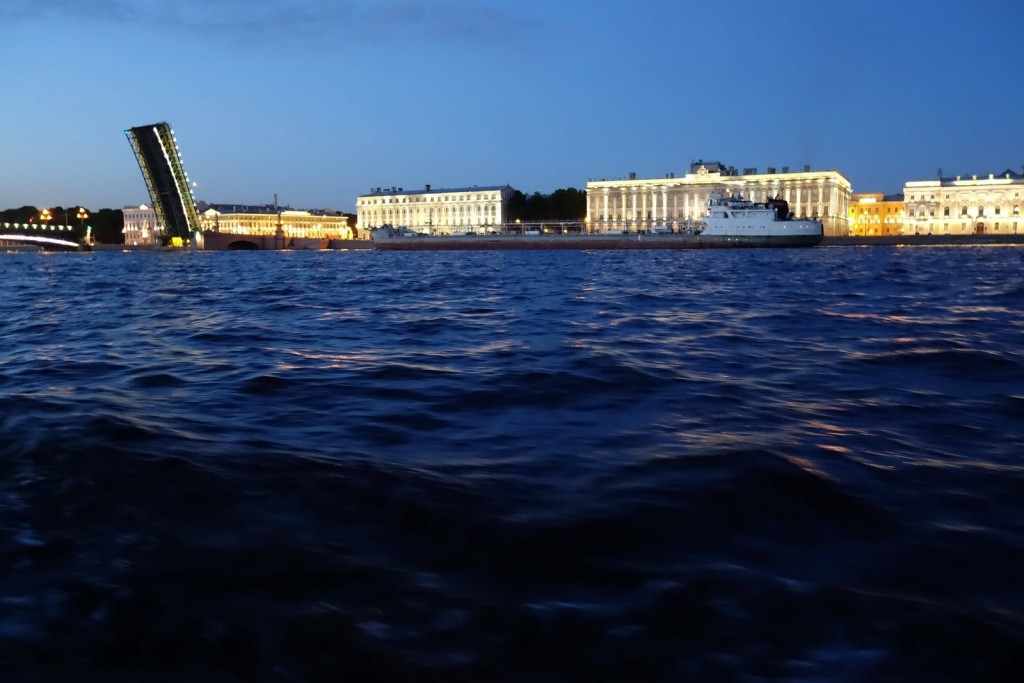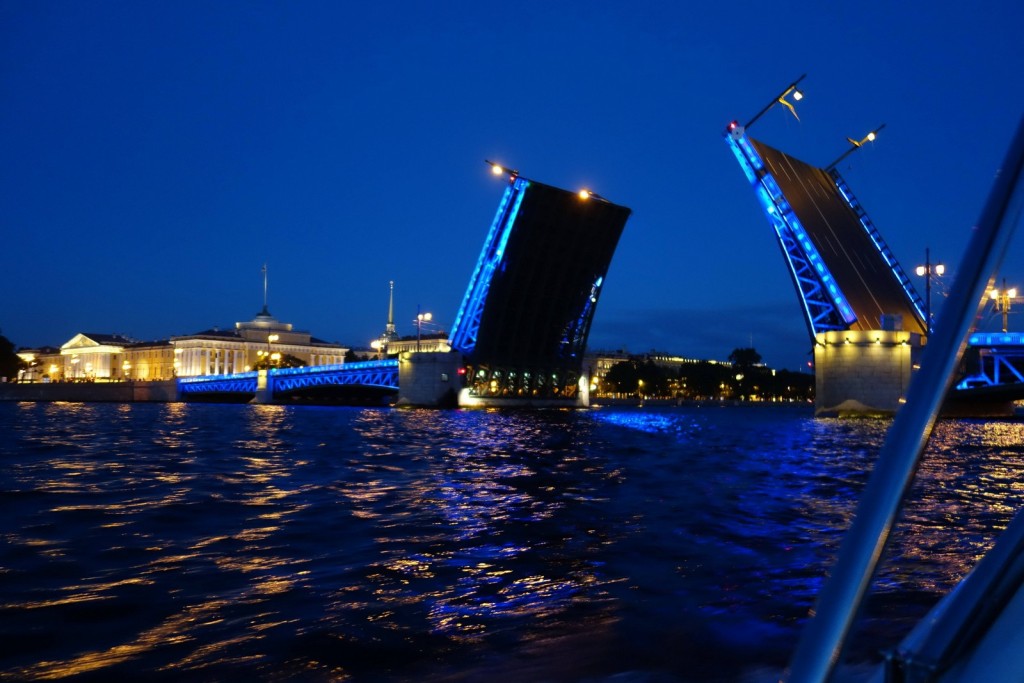 I'd already seen all this three times before; the fourth time was no less enthralling.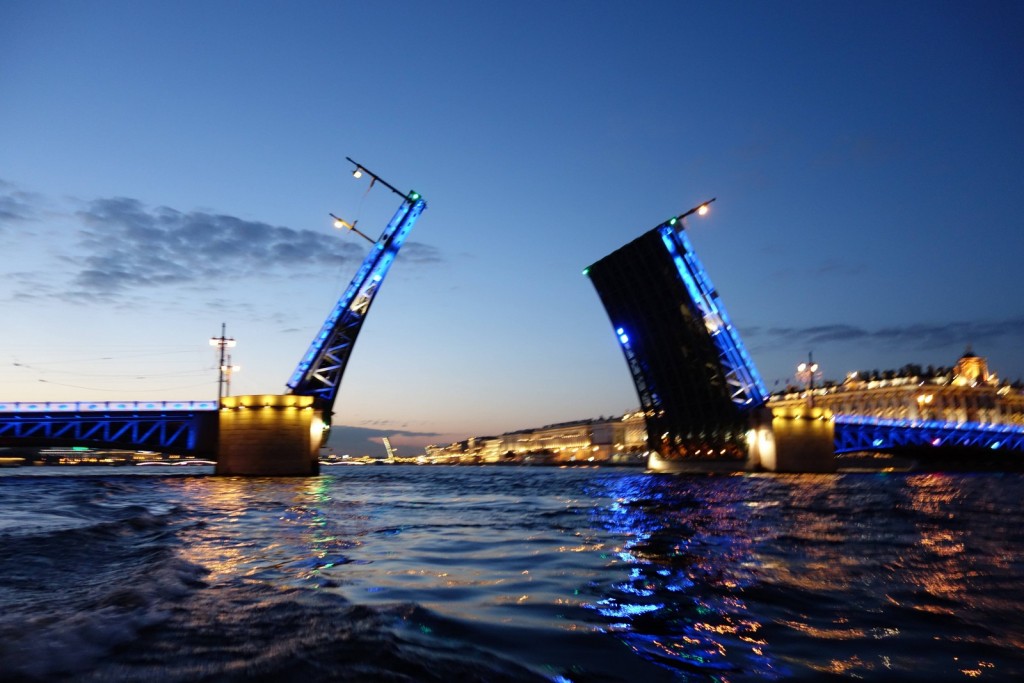 All sorts of different boats and ships gather together, sound their foghorns and try to jump the line to get under (or is it through?) the bridges while those bridges are kindly getting themselves out of the way for their sailing pleasure.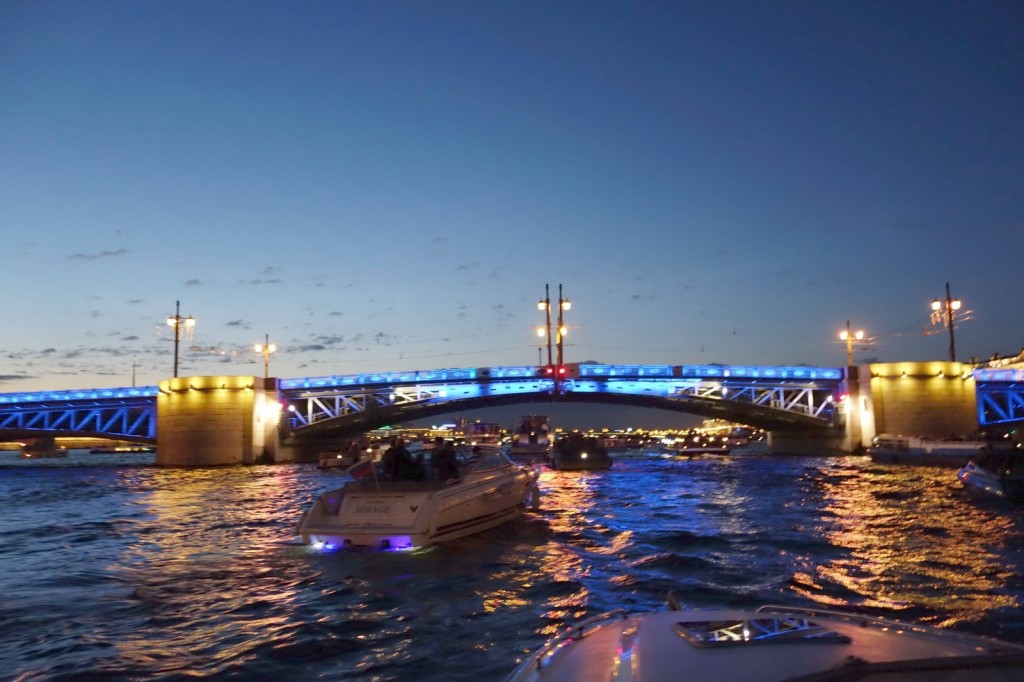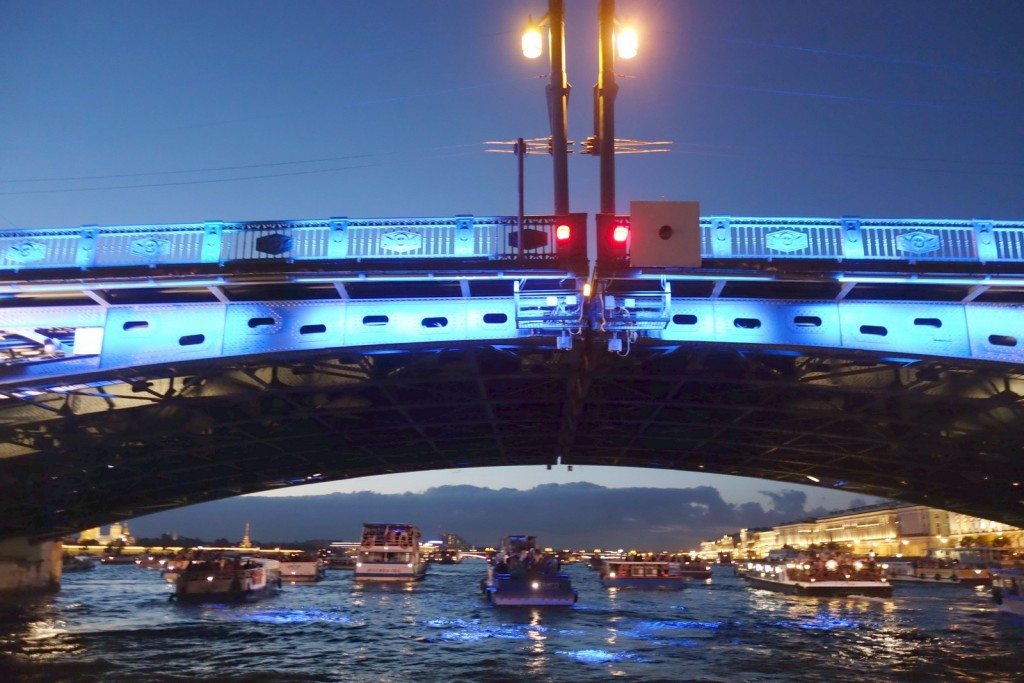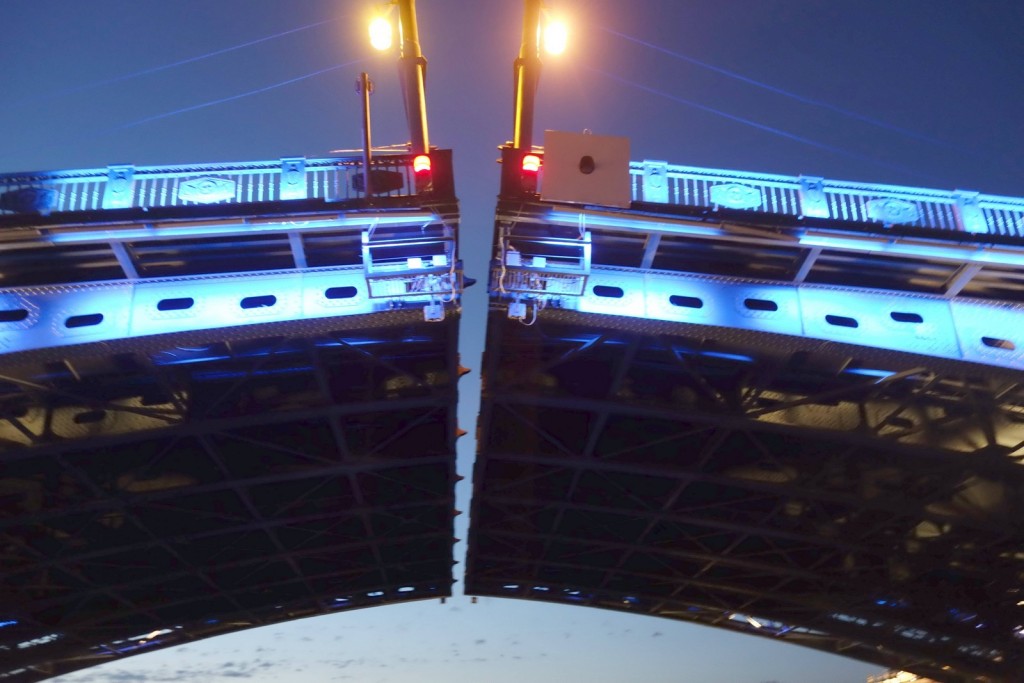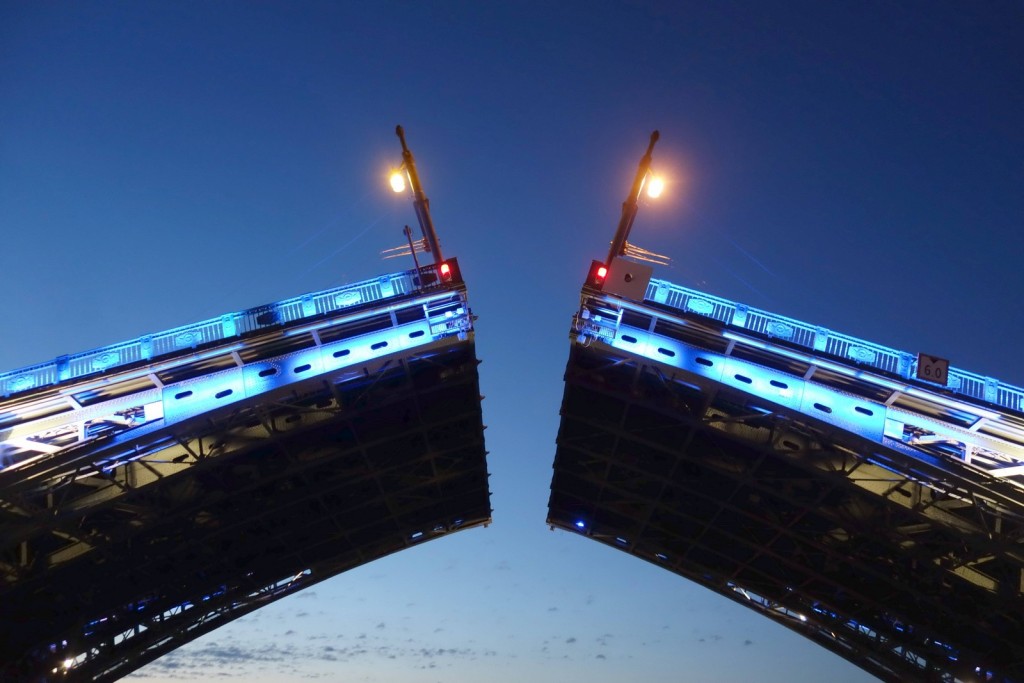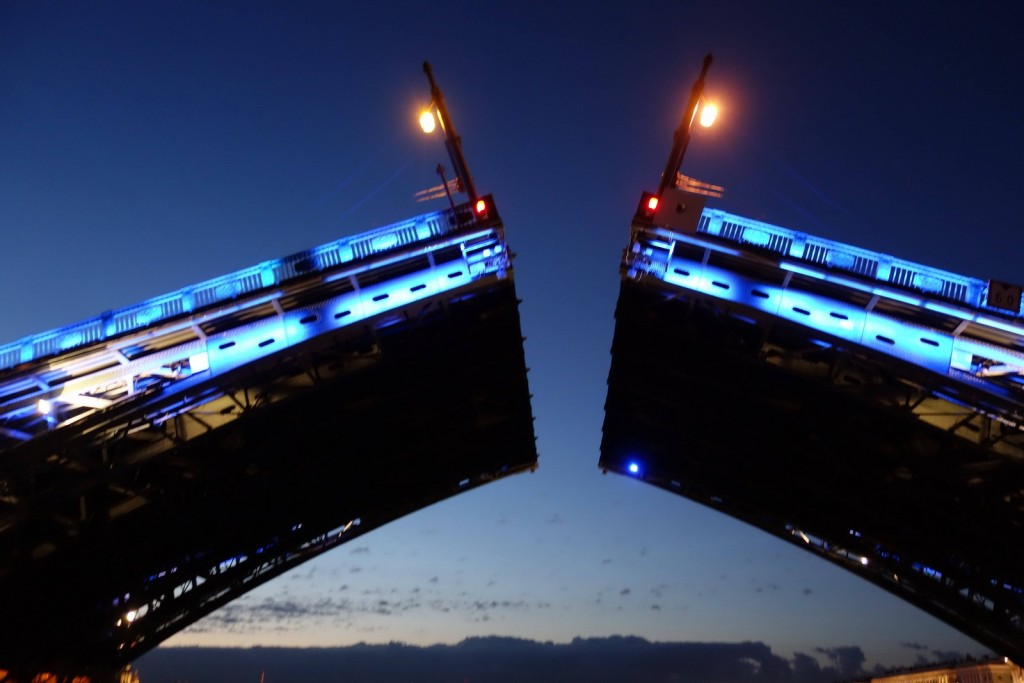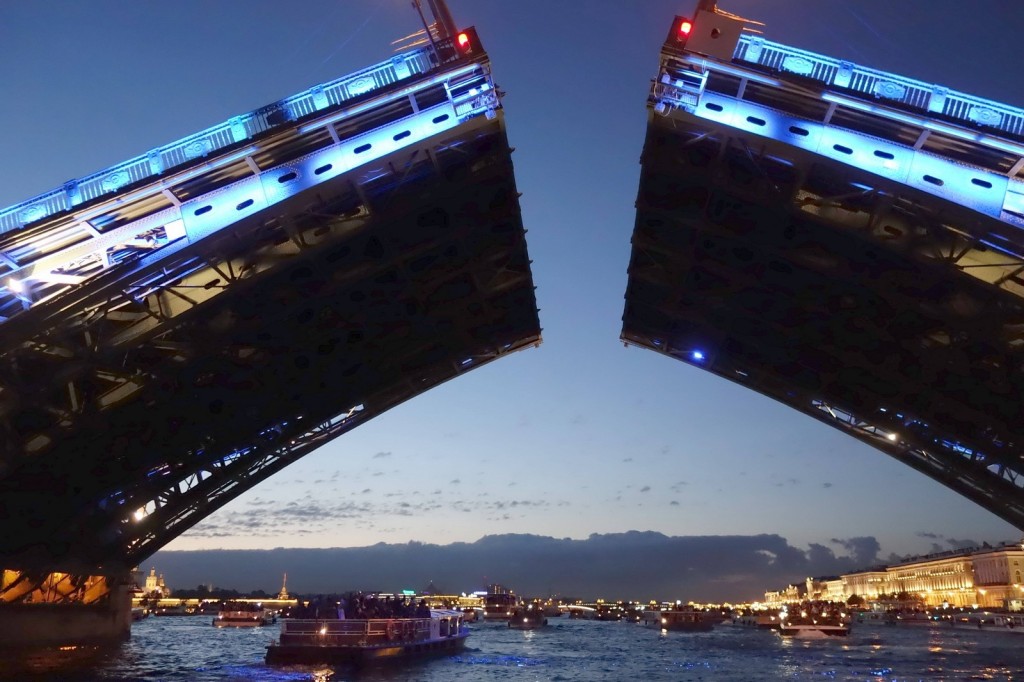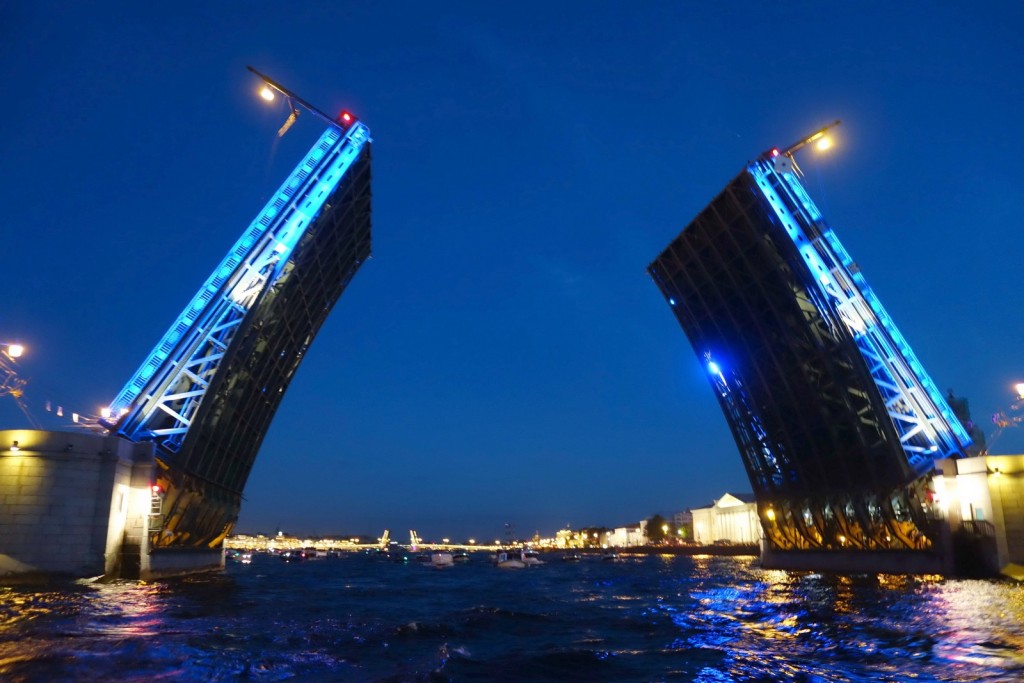 And then it's time for the next act of the play on the Neva: the stately lowerings, beheld by the smaller boats that fit under the bridges when down – in the stalls; and also plenty of other boat-less spectators up ashore – in the balcony :). And this theater sure can pull a crowd.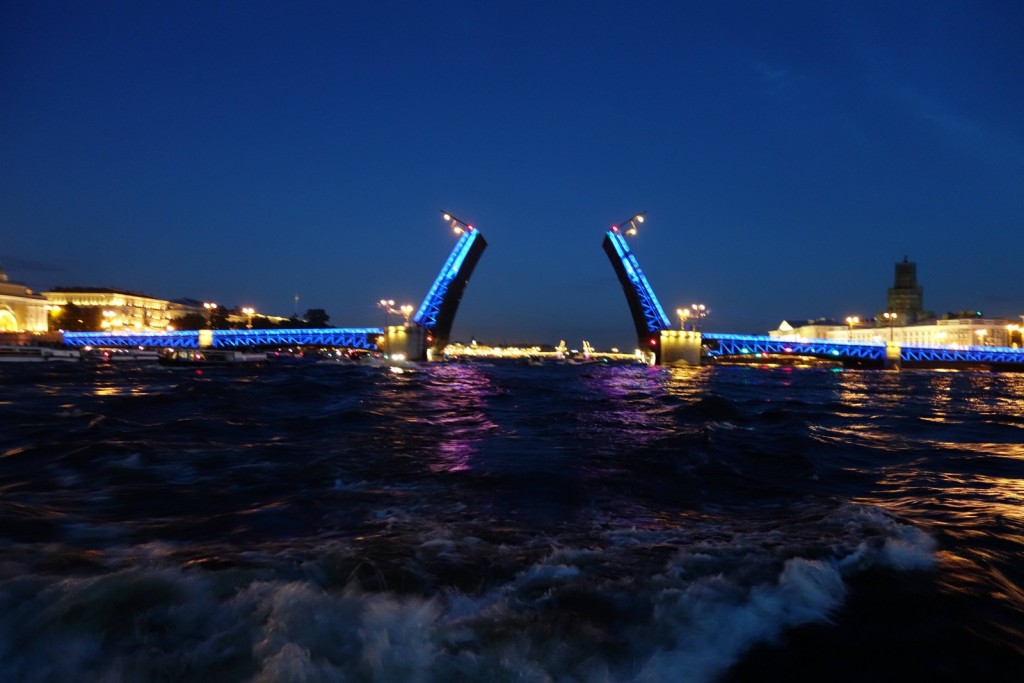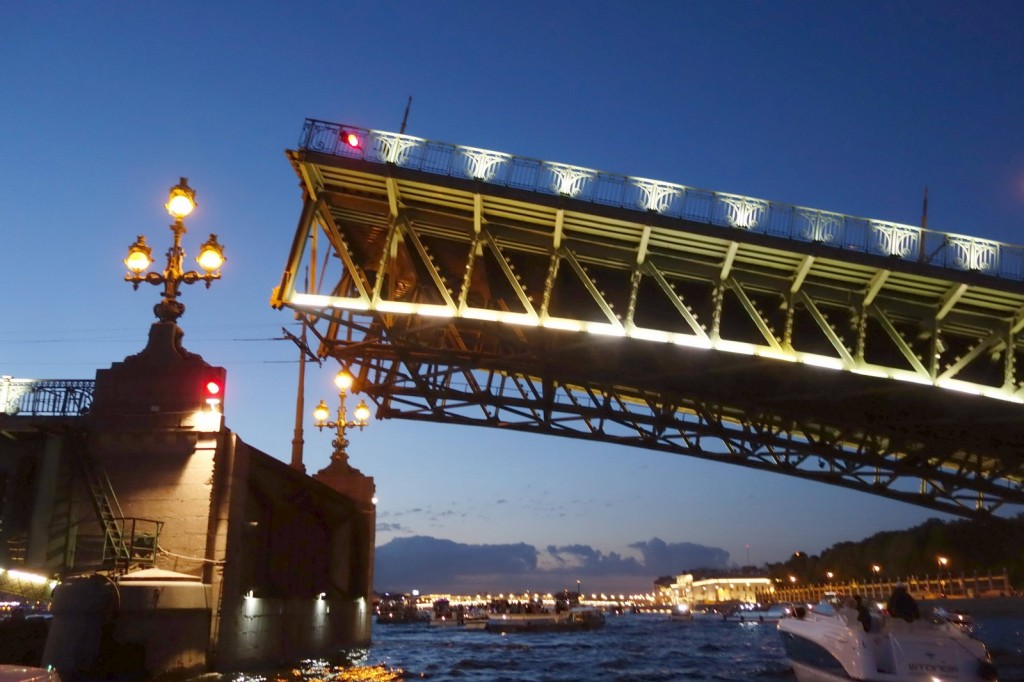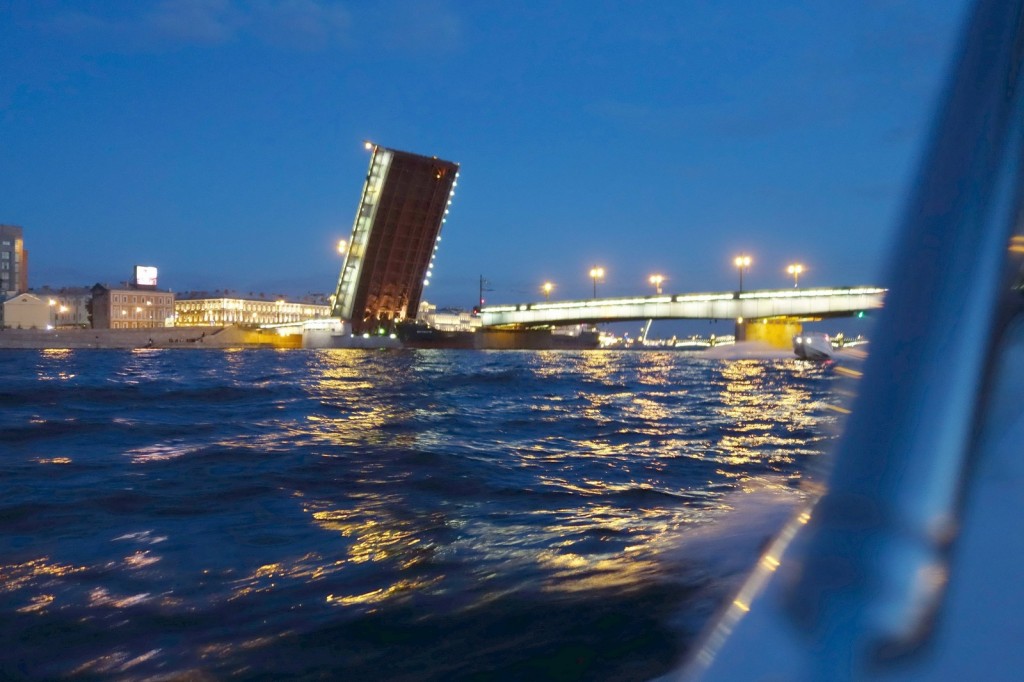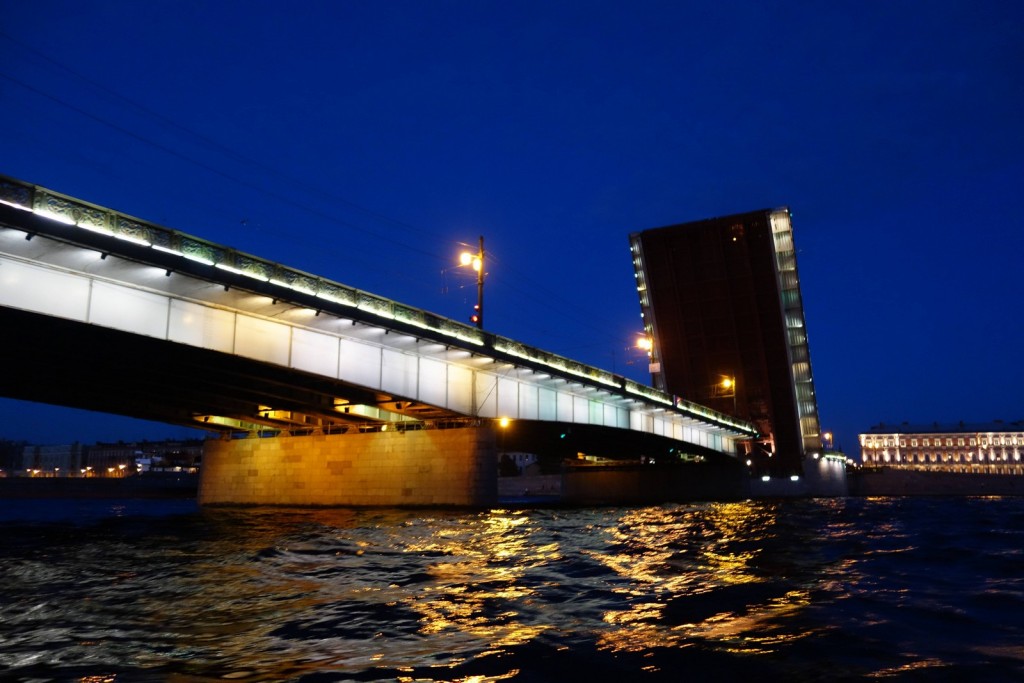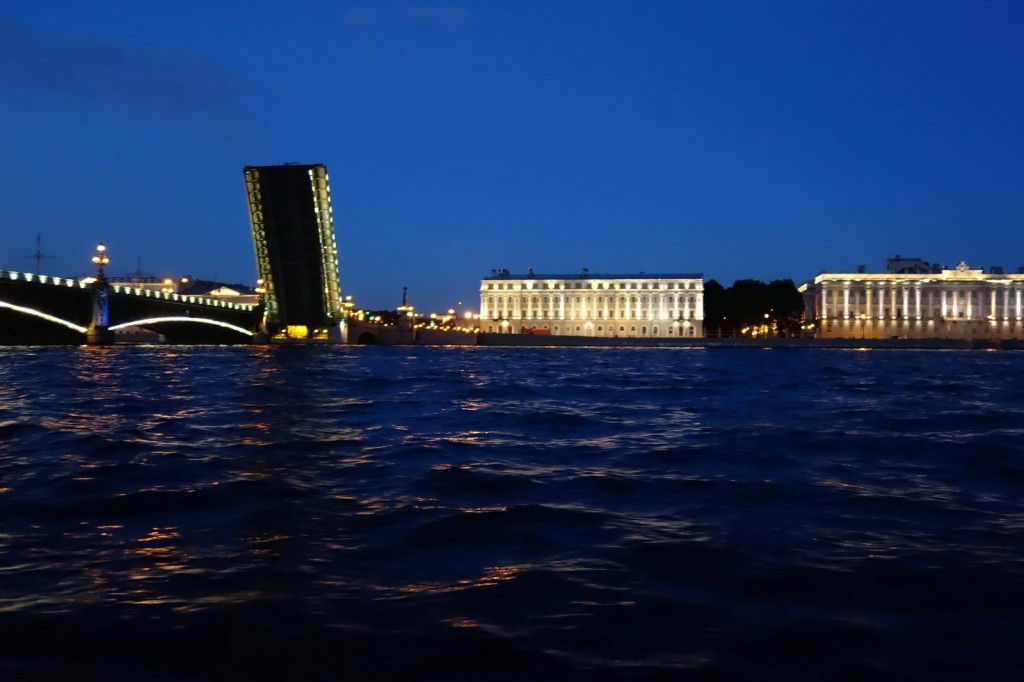 The rest of the photos are here.