Up we goes, in a chopper above the Faroes.
Hej folks!
You've seen what the Faroe Islands look like down on the ground. Now, let's have a look at them from up above in a helicopter.
Hardly any words today folks; just a ton of oh-my-green-and-glorious pics for your viewing pleasure…
This is the north-western edge of the islands; the best pics were taken in the morning – against the sun. But I think a sunset view of these parts needs to be checked too. That will have to be for another day though.
Off flies our ride! But he promised to return a while later…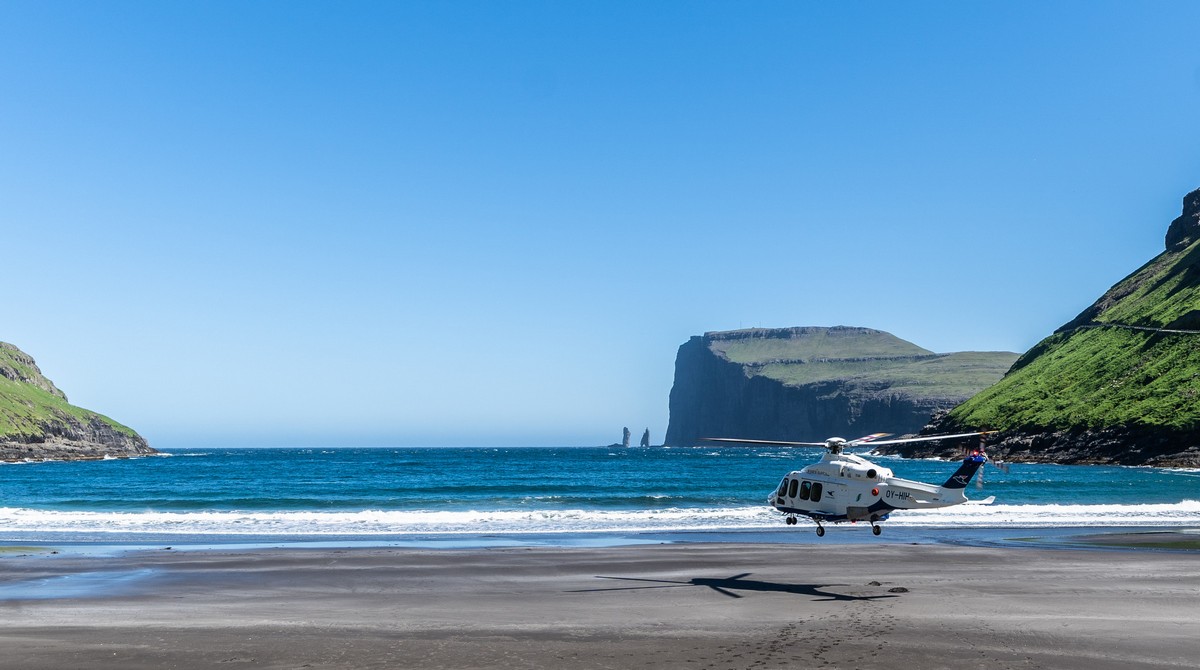 Oh how I wanted to get up some of those clearly volcanic peaks for trek/climb in such clear and beautiful weather. Maybe I will one day…
Stroll time – on the westernmost island of the Faroes – Mykines.
I like paths; walked a great many; but I can't recall one with views all around as breathtaking as this one!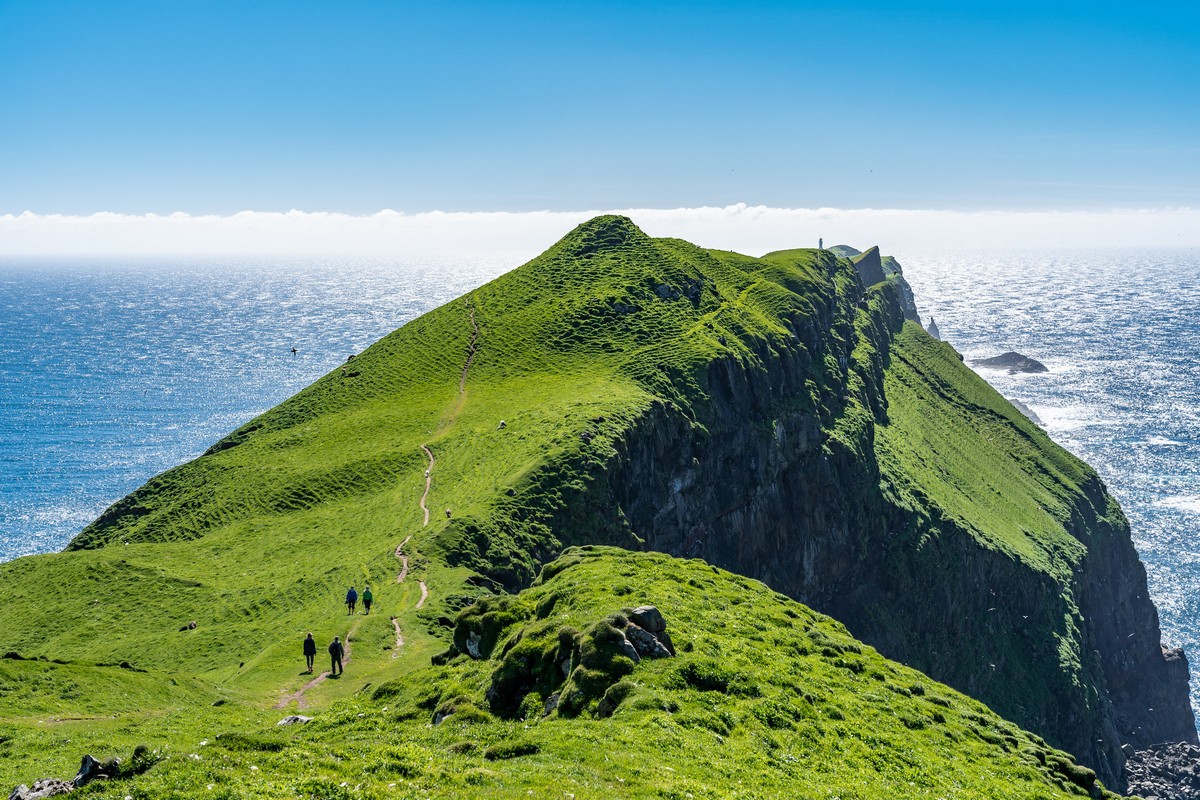 'Faroe', btw, means ~'sheep island' in Faroese. Well, as I can vouch personally, nothing's changed in thousands of years!…
This is the westernmost point of the westernmost island of the Faroes. Further west: Iceland, then Greenland, then Canada…
In closing – a few words about the Faroese climate.
Though my first impressions were positive, it does turn out that the internet doesn't tell lies: the weather here is pretty darn awful generally. We were just very lucky: a full day of bright sunshine is very much a rarity here. More often than not it's rainy, foggy, windy, murky and bleak.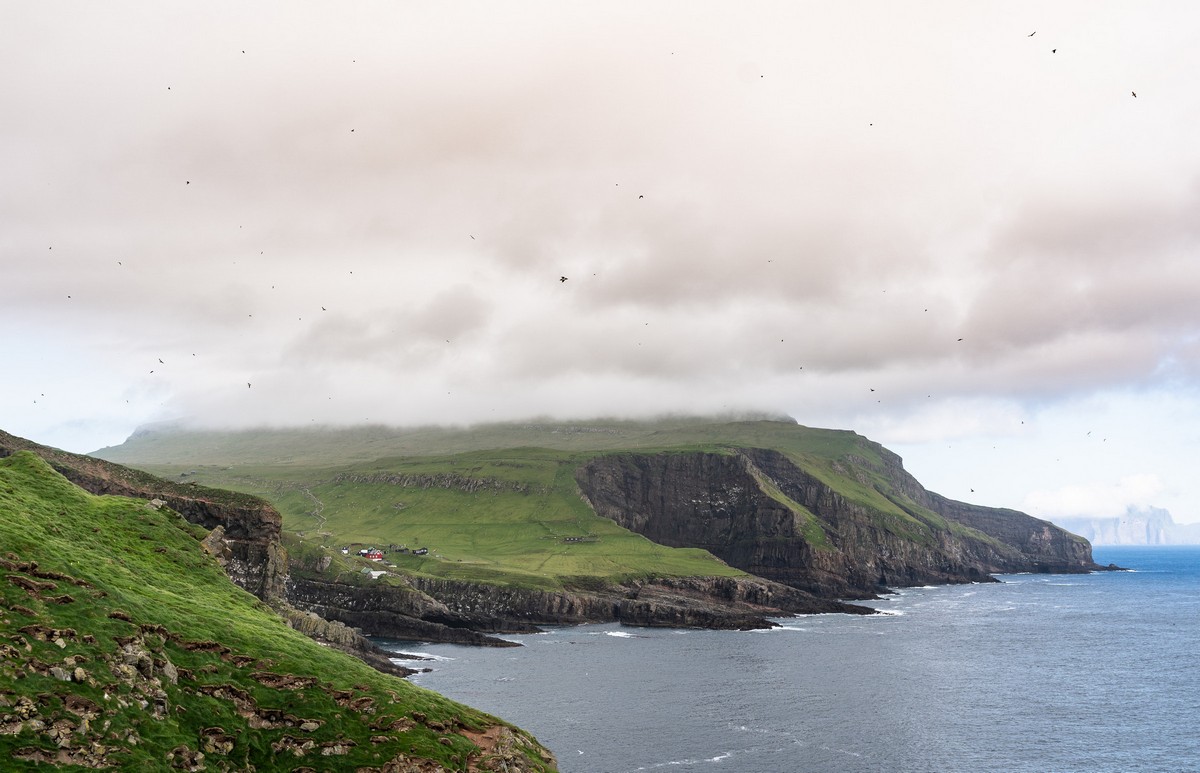 (Btw – those are birds up in the sky; we didn't see a single mosquito)
Rainbow!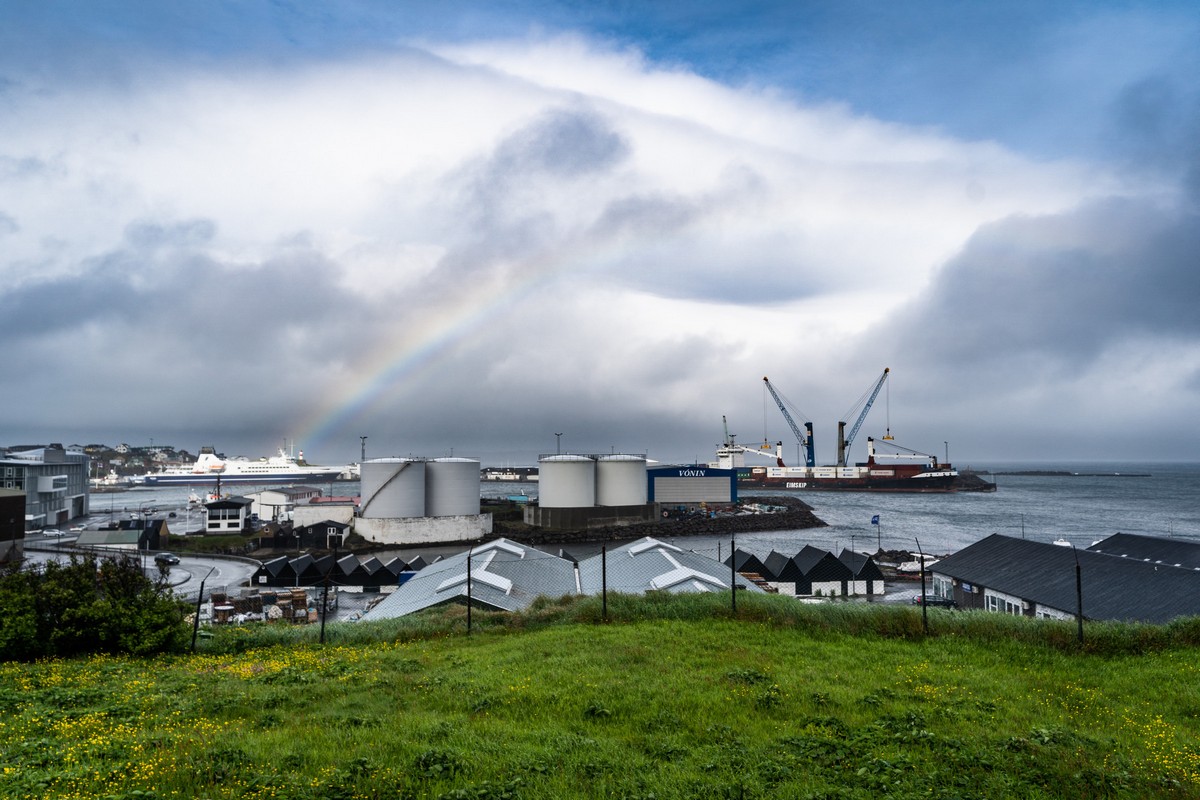 Windy, as per usual:

So if ever you're heading here – take some good weather with you. Otherwise…
PS: the hotel we stayed at was wonderful. Highly recommend: the Foroyar. The food was outstanding.
Cattle sheep grid!: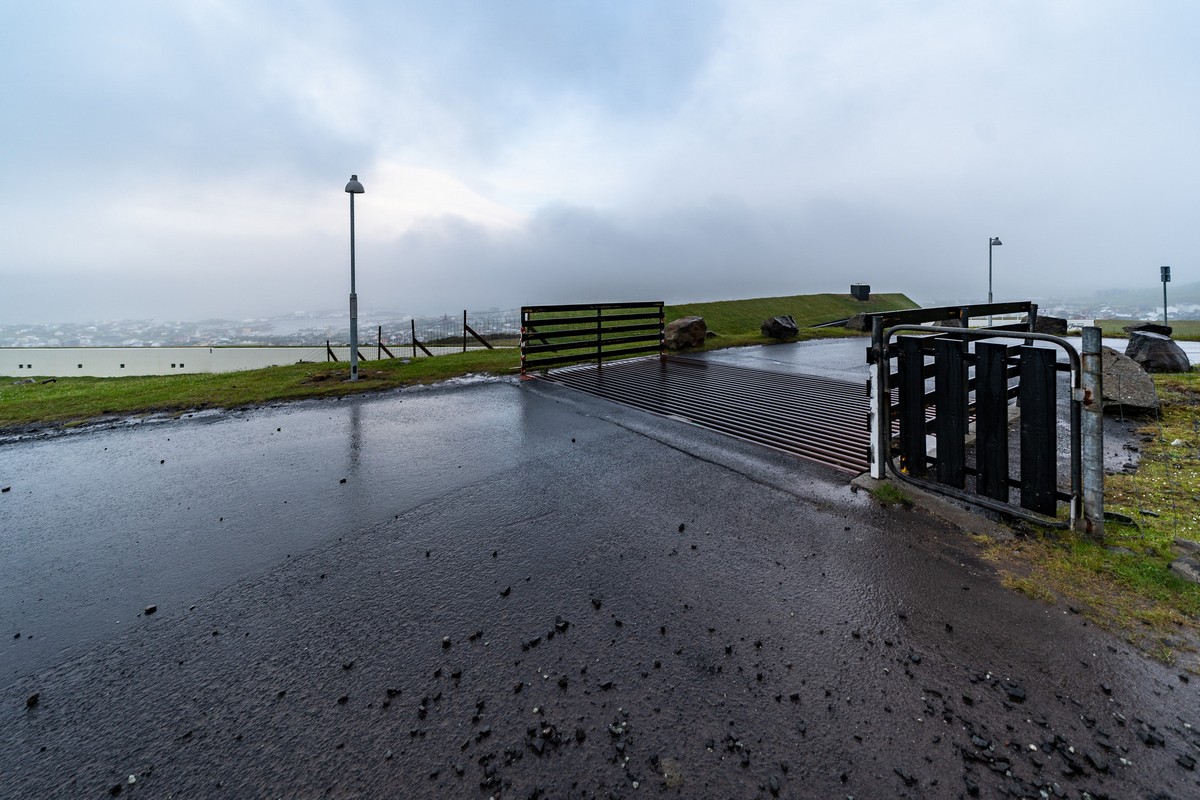 Grassy roof!
Kunst in the rooms…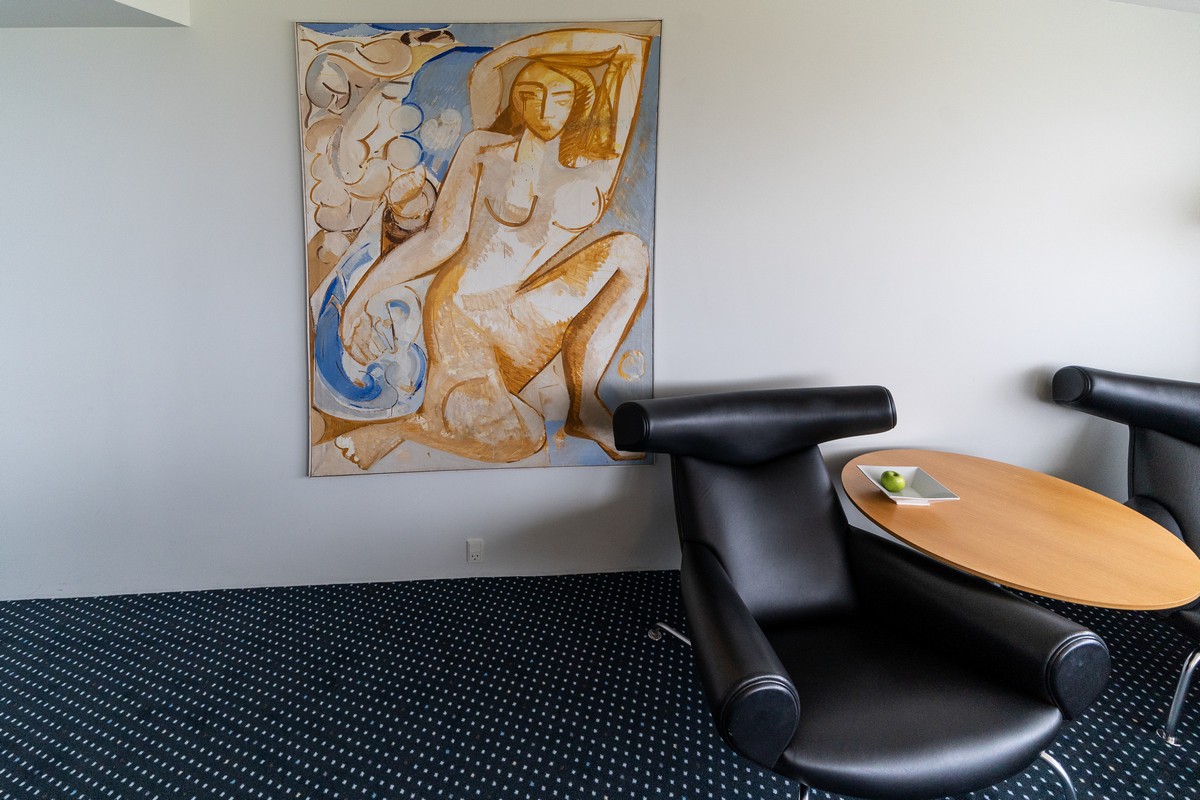 …And in the restaurant:
And that, folks, is it from the fair Faroes. Gotta get back here and get some trekking in. If only there was a season when it didn't rain…
All the photos from the Faroe Islands are here.