Und Oktoberfest, natürlich!
Finding myself in Munich at the end of September, it would have been out of the question not checking out Oktoberfest. I mean, why would anyone want to do such a thing? A wonderful, sprawling, fun event that's not to be missed.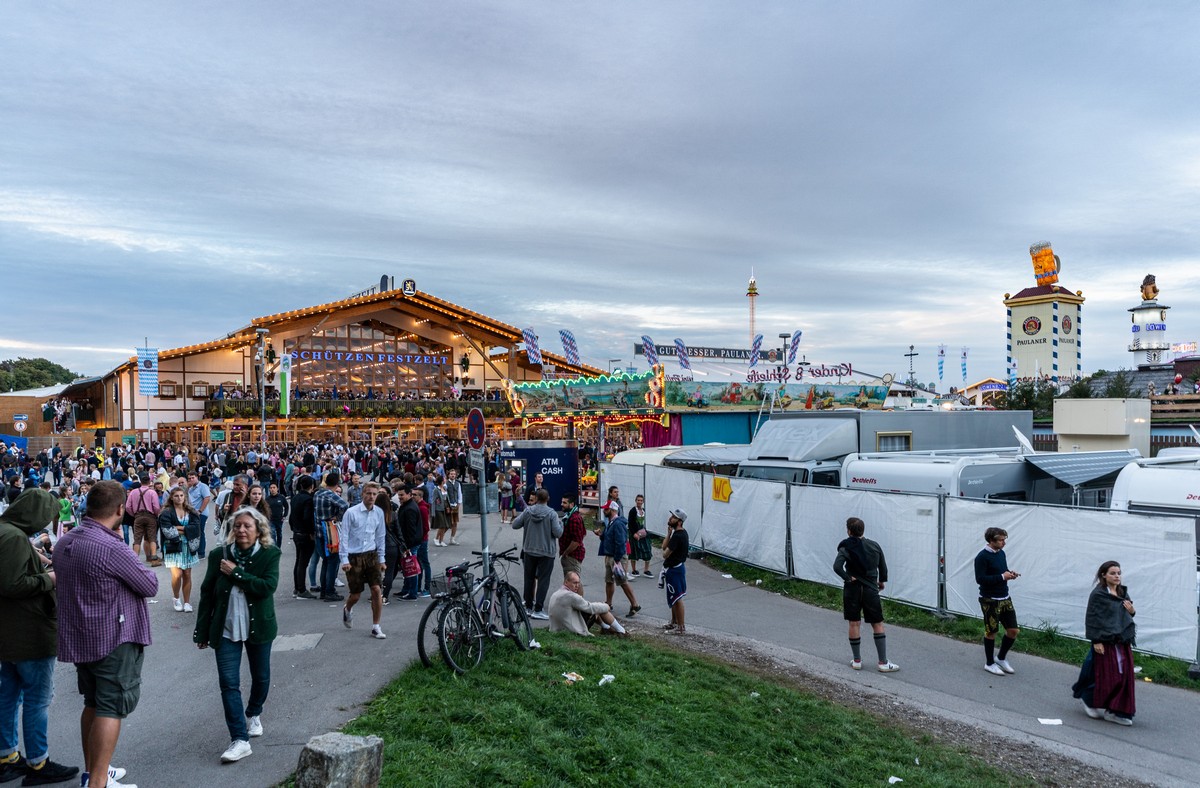 Beer stalls and one-liter jugs, attractions with varying degrees of technical infrastructure (even good old rowing boats), and endless smiling crowds. Fantastisch!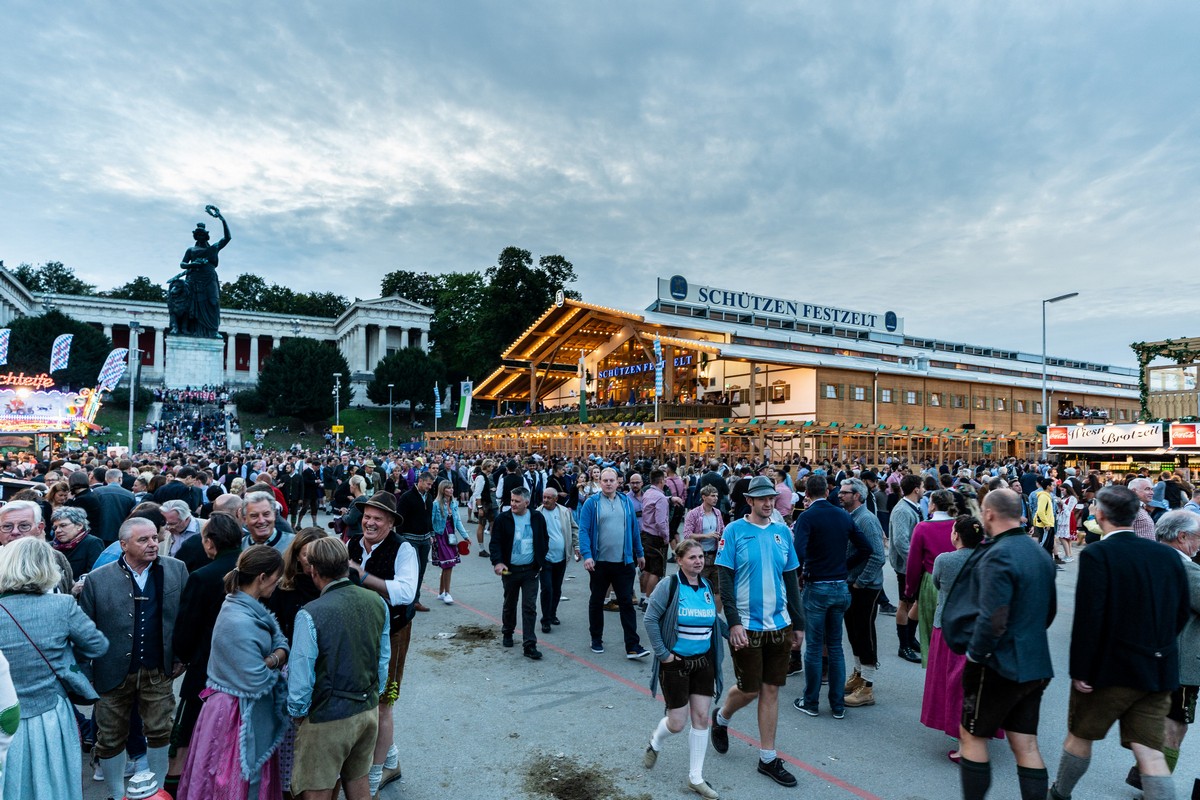 Just in case some of you aren't aware, Oktoberfest, as the name suggests, is an annual autumn festival – a Volkfest (a folk event combining a beer festival and a traveling funfair), which has been running now for more than 200 years!
It all started in October 1810 – when King Ludwig I and Princess Therese were married and the citizens of Munich were invited to attend the wedding party afterward on the fields outside the city gates. Then, a year later, all the citizens gathered in the same spot again to celebrate the first anniversary of the royal couple, in so doing establishing a yearly tradition that's still going strong, and which has grown into a yearly carnival visited by more than six million people!
Alas, I'm still on crutches, so running about here and there checking out all the attractions with my travel companions (not really for me, but I tag along:) was out of the question this year. I had to settle for settling in one spot and enjoying some wurst, mashed potato and sauerkraut and – of course – beer, and lots of people watching ).
And I didn't need our photo taken by the traditionally-dressed Bavarian ladies who periodically dropped by our table – my wide-angle lens takes rather good selfies: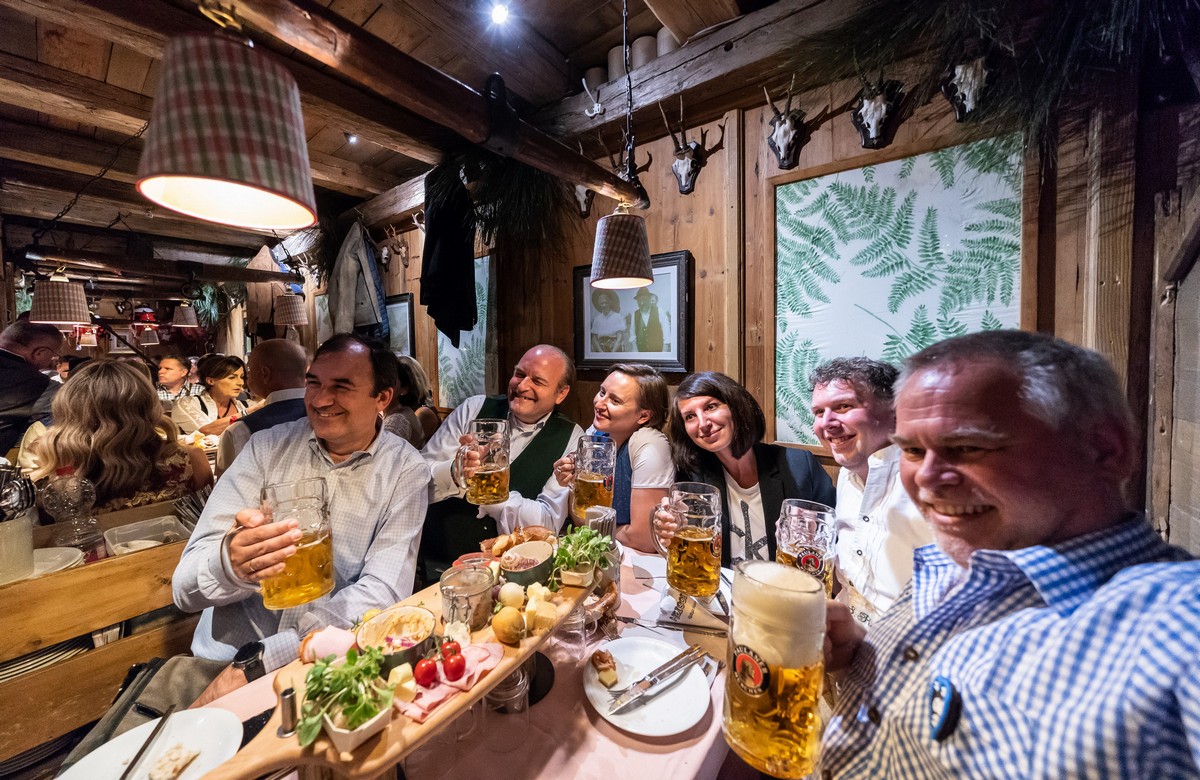 Oh my gut! Just look at this spread! No chance of keeping to a diet at Oktoberfest.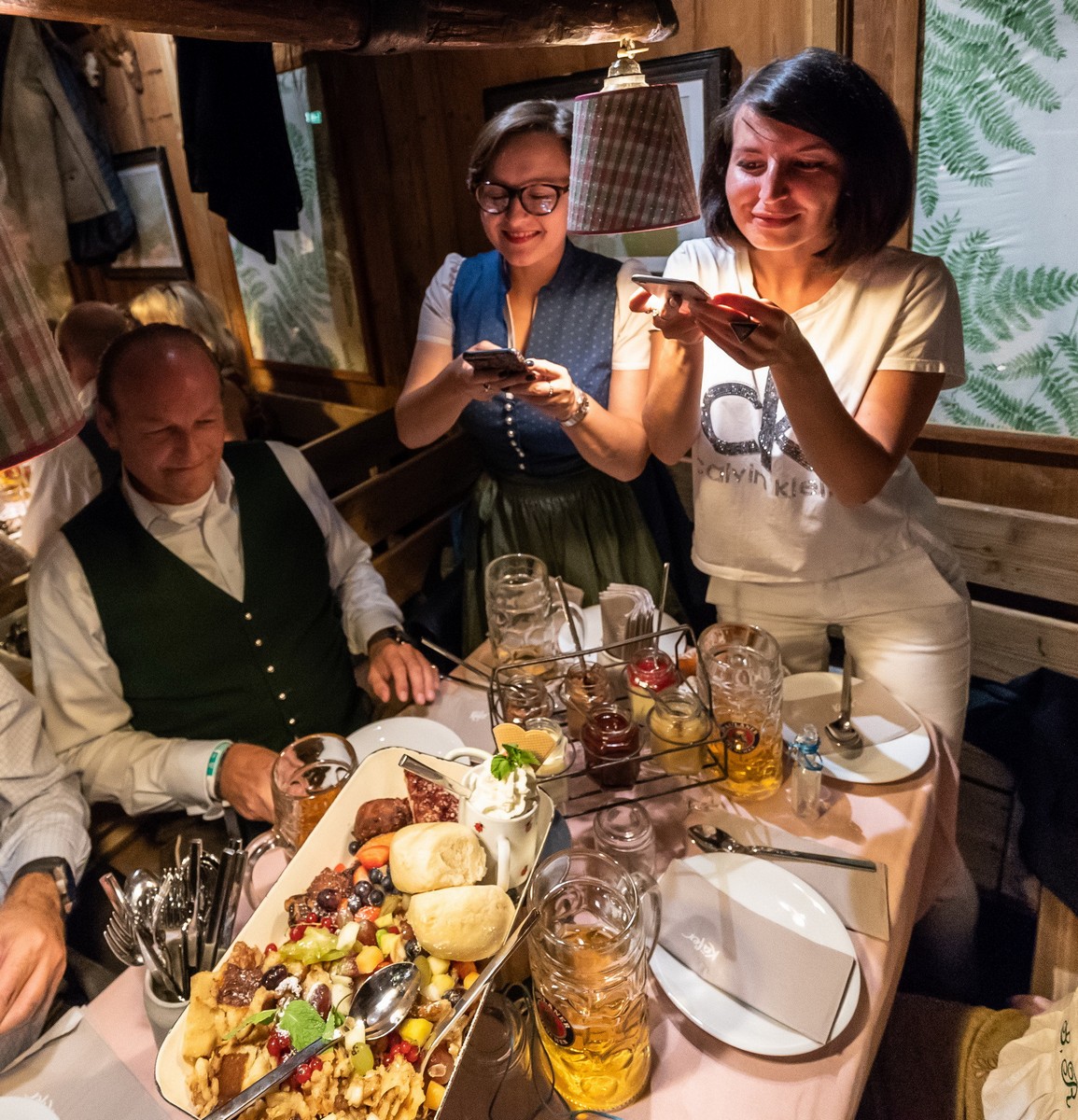 More food, more beer, more and more banter!
How folks can be lost in their telephones here?… I just don't get it ).
Long after midnight off we popped back to our hotel. We were among the last revelers to leave – practically only the police patrols remained doing their rounds checking everyone's heading off home quietly and orderly.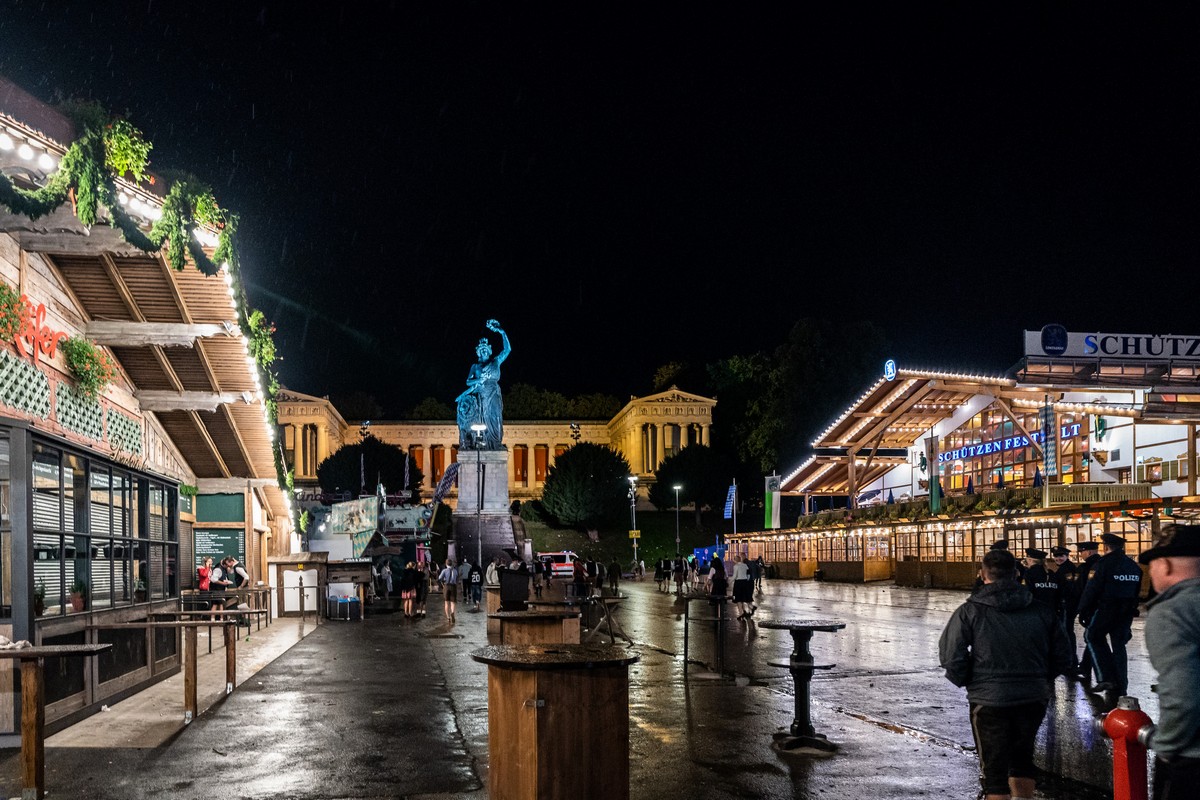 PS: One of my travel companions took this here pic of an F1 car. Check out the sponsor brands there!
And quite right too. Legally, even these fairground miniatures must have the right wording on the cars ).
That's all for today folks, and all from Germany too. But I'll be back tomorrow from another European country. A boot-shaped one!…