A Kuarter of a century? Where did that go?!…
Hi folks!
25 years and nine days ago – on June 26, 1997 – the company that happens to have the same name as me was registered. And it was "humble beginnings" in the truest sense: around a dozen folks with zero turnover – but with some special tech-expertise and some equally special and veeeery ambitious plans. And we looked something like this:
Fast-forward two years to 1999 and there's already around 40 of us ->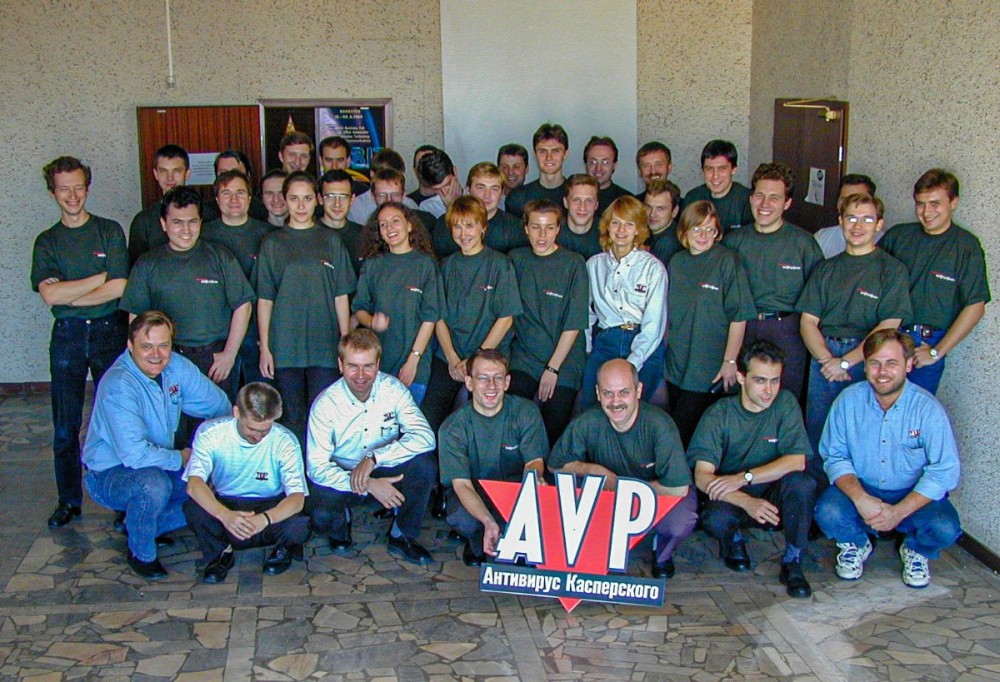 And that's how it all started. // Btw: you can find out more details about our history here.
Twenty-five years – a quarter-century! – doing some great work! Based on our own world-beating antivirus engine, we developed breakthrough internet security products for home users. It didn't always go smoothly, but we got there! There was our Ver. 6 – remember that? (And what a grandiose tale there is to tell there:) Then we gradually moved into the enterprise market, managing to develop some great products there too: first in the endpoint category, and then also network-traffic control, protection against targeted attacks and so on. Then we turned to protecting industrial objects. And now (without being too modest), I can say we're the only company in the world that provides such a broad range of top-notch cyber protection: for user devices, workstations, server infrastructure and network traffic, as well as industrial control systems like SCADA. Moreover, we cover the widest range of operating systems and device types.
And it's not only about products and technologies. We've gone from being an unknown local AV-developer to a global cybersecurity company with a world-renowned brand: the type of brand that can weather the most turbulent of geopolitical storms without losing its loyal users on all continents – including the Antarctic! And that's worth a lot. And we've finely-tuned internal operating procedures to allow the company to work ever more super-efficiently. Example: who can remember the last time we had a delay with any of our new product releases? A very long time (knock on wood:).
There's also our global partner-network of thousands of distributors and resellers. There's our powerful PR and branding. There are our original marketing projects, and a whole load more other top-rate ways we do business. // The only thing we haven't managed yet is earning a billion-dollar annual turnover. All in due time!…
Indeed, some great work's been done!
So, what's next? Where are we going in the next 25 years?
For sure – deeper into cyber-immunity: building digital systems of guaranteed quality – fully protected from any cyberattacks. Any! An immune operating system and all the things built upon it – from the Internet of Things to… but wait, that's a whole other story!
So here's to a quarter-century folks! Cin cin!