"11 brave women skiing to the North Pole" – now in book format!
Hi folks!
Despite a non-stop whirlwind of business trips, meetings and conferences toward the end of the year, it's always pleasant to be able to stop for a moment to share some good news about our friends! // And this isn't an advert – it's completely voluntary!…
The already legendary story about 11 bold women crossing the ice of the Arctic in 2018 as far as the North Pole (details – here), has taken a step skiing-stride further: it's now in book form! Yes, a hardback book – "Polar Exposure" – all about their record-breaking adventure! And it's already published. Hurray!…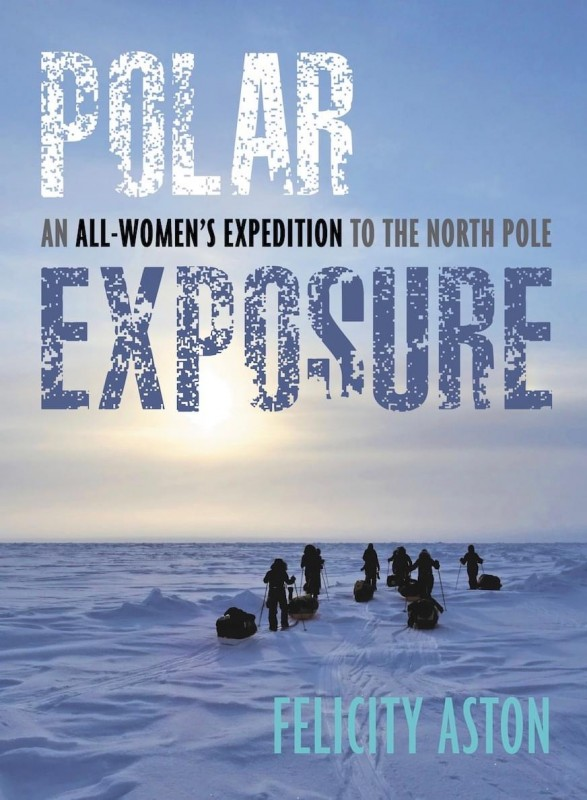 As you can see, the author is our good old friend, the British explorer Felicity Aston. But the other skiers all share their accounts of the extraordinary expedition too.
So glad to see the legendary celebration of women's perseverance take its next logical step – for the whole adventure (with super photos!) to now be in print in a book :).
Hat: off.
Hands: clapping.
Champagne glass: raised!
PS: Curious polar-themed fact: in 2018 we were that last expeditioners (the women skied, we flew there!) at the North Pole! Why? Because: in 2019 – there were some kinda difficulties with renting a plane; in 2020-2021 – yep, you know; and in 2022 – you know that too…