The patent trolls can be defeated – just never give up!
Hurray! Drum roll… cymbal crash + orchestral hit! We've beaten yet another US patent troll! The enemy is defeated, demoralized, and on the run! Churchill was right: "Never give up!" We've followed his advice in our fight against a particular troll. As a result the troll gave up and ran away with nothing and its tail between its legs.
"Shock, happiness, joy and adrenaline – all in one"
– That's how N.K. (our Chief Intellectual Property Counsel) described this victory. For this time the troll was of a higher caliber and its 'connections' were way more heavyweight.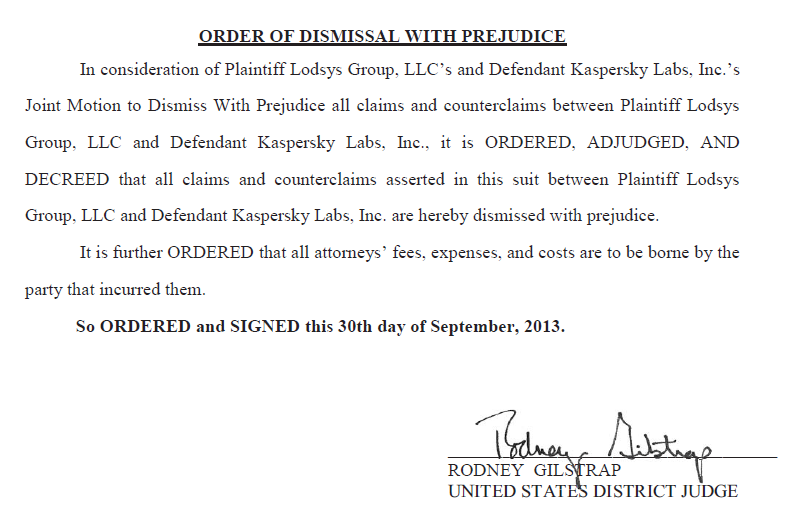 Shock, happiness, joy and adrenaline all in one – I couldn't agree more. Our 18-month court case with Lodsys (one of the 'tentacles' of the world's largest and most notorious of patent trolls – Intellectual Ventures ("IV")) was brought to a sudden halt by a full and unconditional capitulation by this abominable patent parasite. As per the norm, we won once again alone, with another 54 defendant companies deciding to settle with the extortionist, while others shamefully fled the battlefield altogether. In all the patent troll has shaken down more than 400 IT companies!
Now for the details…
In 1992 an inventor came up with an idea regarding methods for improving products through feedback from user to developer, which he later patented (7222078 & 7620565).
In 2004 the patent fell into the clutches of the mega patent troll IV through one of its numerous shells, where it stayed up until 2010 – when it ended up being owned by Lodsys, IV's subsidiary. It was found that this patent not only covered the ecosystem of mobile applications and their In-App Purchase function, but the whole software industry! How? Well, if a product allows the user to provide feedback, for example by pressing the 'report error' button, that's a patent violation! No; really! It's a bit like patenting the idea of the Internet without its practical implementation. Alas, this is how the American system works (sic!).
In March 2011 we and dozens of other companies received letters from Lodsys in which we were kindly asked for a modest fee to license their patents – otherwise there would be trouble. In the letter to us it was claimed the patent covered (i) standard notifications about new security updates, (ii) assistance given users in downloading and installing security updates, (iii) our cloud technologies (KSN), (iv) in-product purchasing and renewing of licenses, (v) even our interactive support site, and yet more besides – in fact, almost any front-end interaction with users. Yep, these guys would try to patent the creation of the world!
Then in May 2012 we and all the other dissenters were invited to the East Texas court (an old favorite venue of the trolls) to hear Lodsys's arguments in a more formal setting. Here, it turned out that we'd 'infringed' Lodsys's patent to the amount of no less than $25 million – the price of the lawsuit brought against us.
I won't bore you with the details of the proceedings. I will say that this isn't the first time we've done battle with trolls, so we're up to speed on how to deal with this vermin. The main thing is to have a strategy and tactics, to immediately supply all information requested (including source code!), to quickly respond to complaints, and to demonstrate to the court both openness and a readiness to solve the matter. And of course to also exude calmness, confidence, and firmness in one's position.
Trolls, on the other hand, do everything to make things difficult; for example, we had to analyze more than 2,000 documents that formed the basis of the troll's case in a very short period of time. Based on our analysis we had to come up with crushing counter-arguments. And it was those counter-arguments that actually did finally crush our opponent, seeing Lodsys not even having the courage to show up in court! We maintained that we did not infringe any of Lodsys's patents and that their claims were invalid.
And finally: the culmination!
51 out of the 55 defendant companies settled the claim before going to court. At the finish line with us were just Symantec, HP and Samsung – but they also dropped out of the race and settled a few weeks before appearing in court. Tensions grew, knees trembled… and then boom! Our lawyers in the court reported that Lodsys has withdrawn its lawsuit and the judge dismissed the case 'with prejudice', meaning they can't bring a similar case against us again.
And now for the conclusions:
This case has shown once again that patent trolls can be resisted and defeated.
Patent trolls must be defeated, otherwise the blood suckers will be back and into your wallet big time.
The IT industry does not have a common position on combatting trolls; the absolute majority prefers feeding the parasites.
The 'big boys' of the IT industry are indirectly involved in the development of the patent trolling industry, and facilitate the extortion of smaller companies.
Trolls continue to be really underhand and nasty, bombarding potential victims with nonsense actions – and without incurring liability in case of withdrawal of a claim.
Earlier, patent showdowns were the lot of major vendors. Now, even small developers of mobile applications are involved in this vicious circle. The continuation of the trend is fraught with scandalous transfers of mega funds from innovators to social parasites, provoking the collapse of the IT industry.
Governments need to move to resolute, specific and systemic action against trolls, including things like on the list here.
So it's with all my heart that I congratulate and thank our team and our court counsels from Patterson Thuente IP for protecting our intellectual property! The victory has already had one curious consequence: it caused slight though wholly irreparable damage to the world's reserves of 18-year-old Chivas Regal :).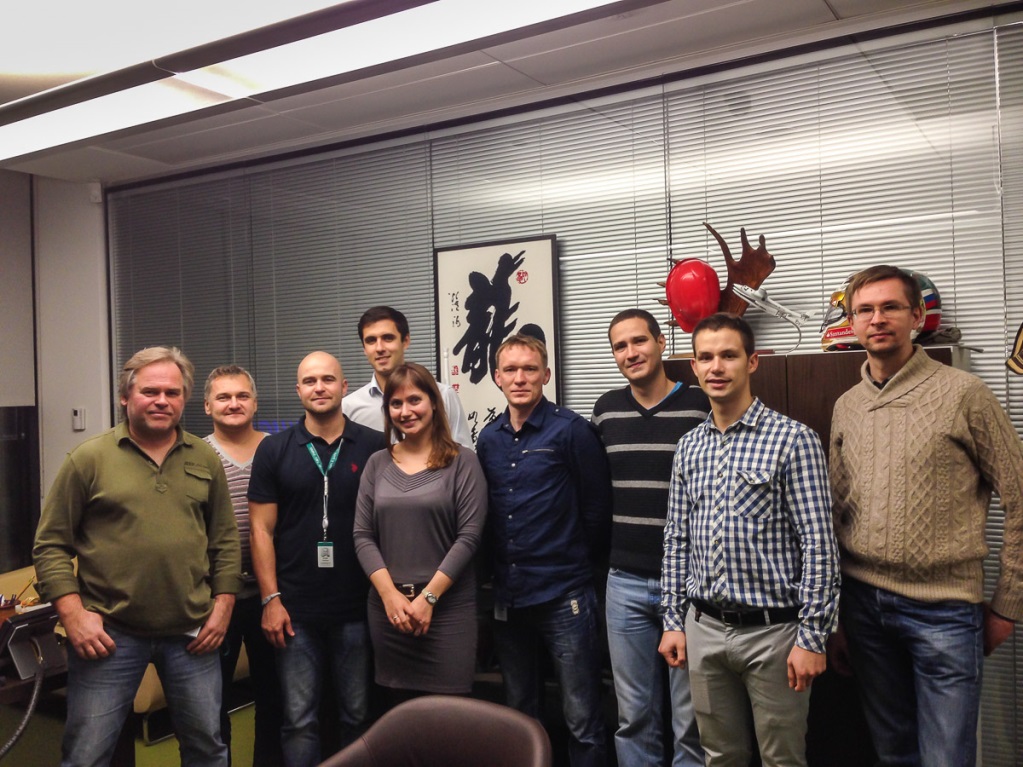 UPDATE: prior art that can be used to invalidate Lodsys' patents.