Ok, you've seen how the steel gets transformed from red hot slabs into pastry-thin sheets at the Novolipetsk Steel Plant already. Next up: the cold-rolling and polymer coatings workshop…
Rolls from the hot workshop are brought here and unwound onto conveyor belts and then shuffled about here and there and subjected to various technological processes to increase the steel's quality, among other things.
At the end of the processing the sheets are wound round these here reels:
Next – zinc plating. If you look closely, you can see in the next pic a sheet of steel standing vertically. Actually, it's not standing, it's shooting upwards – after taking a bath in a big tub of liquid zinc. This is how a few microns of zinc plating are applied to the steel.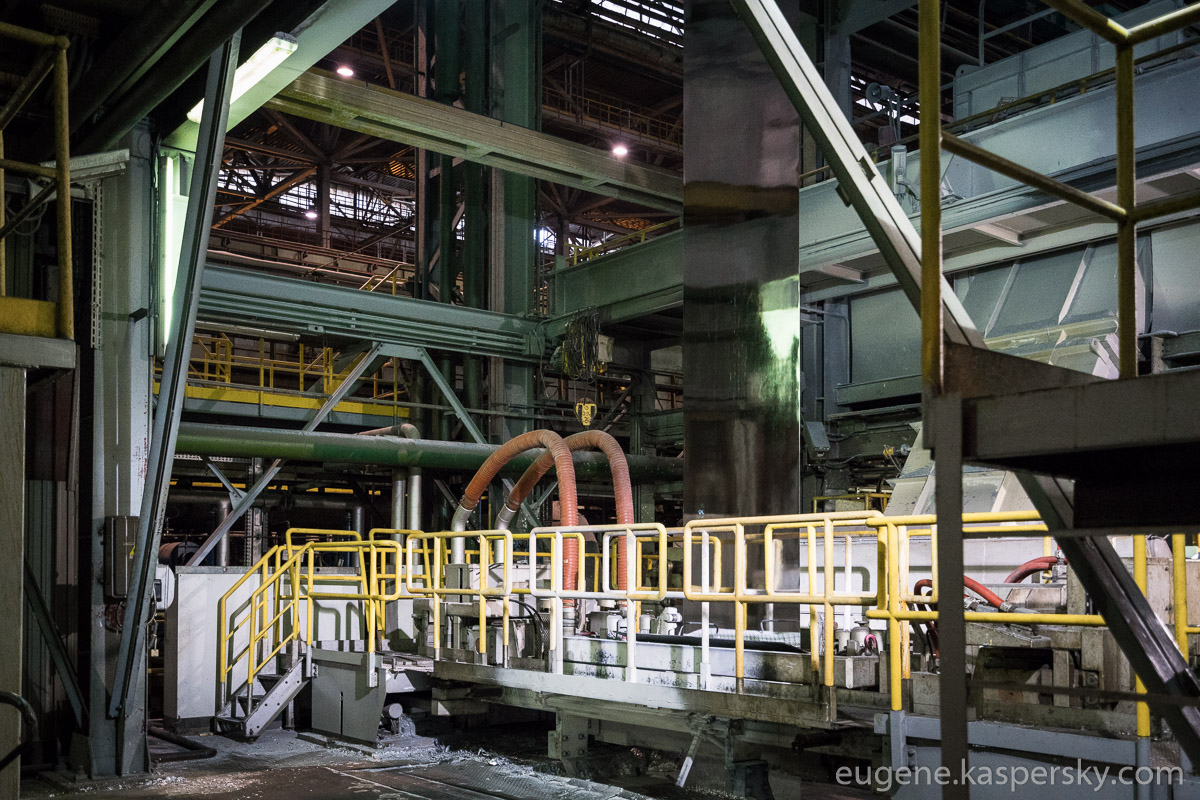 Here's the finished product – of different sizes, types, weight and platings.
Sometimes the finished product looks like this: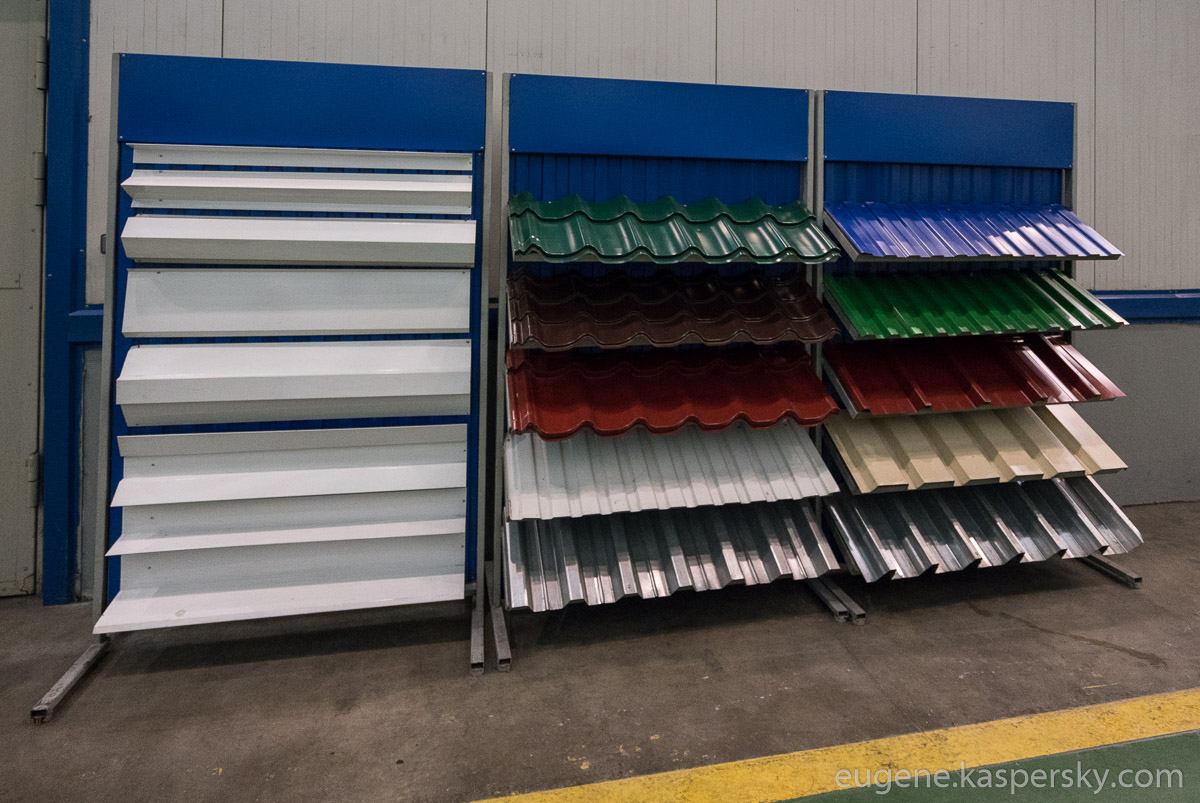 All that finished product is eventually shipped off to lots of different places to be used in as many different applications, from spades to cars…
A most interesting and educational excursion – if you dig heavy industry, I guess. Well, I dig: look around you right now – steel is everywhere; it's nice to finally find out just how it's made and where it comes from.
PS: I'll leave you with a few steel-making facts and figures so they get lodged in your memory:
Novolipetsk Steel Plant land area: 27km².
Production volume: 16 million tons a year (22% of the domestic market).
Overall demand for steel in Russia: 30 million tons; overall production in Russia: 70+ million tons; the difference > export (in the USSR up to 160 million tons were produced per year
To compare: China today produces 1200 million tons (1.2 BILLION!), given a domestic demand of around 800 million tons. (More on steel production as per country – here.)
PPS: That we're supplying such a customer with full-spectrum cybersecurity makes me both delighted and proud!
Ok, over and out from Lipetsk. Hope you enjoyed my virtual tour…