One man went to MOW, went to SVO connection.
At last, I've done it!
A few days ago I had my first ever flight connection in Moscow. I was flying from Geneva to Beijing via SVO (btw, the Moscow to Beijing leg was my 99th flight this year, meaning the one after it – to Tokyo – was my century!).
Something not sound quite right there? Let me repeat: via SVO.
That is, without going home, and simply transferring from one airplane to another at the airport – for the first time EVER (despite flying into or out of SVO a zillion times already). Oh well, seeing as though I was here, might as well see how it compares with other airports…
First off, the main finding: a connection in Moscow is easy and straightforward – almost unnoticeable. Main thing, as least for a Muscovite, is to switch off the autopilot so as not to head towards passport control but instead to 'International transfer'. Then it's a matter of a quick X-ray, and some 30 seconds later you're already in the neutral zone, in among the gates and duty free shops.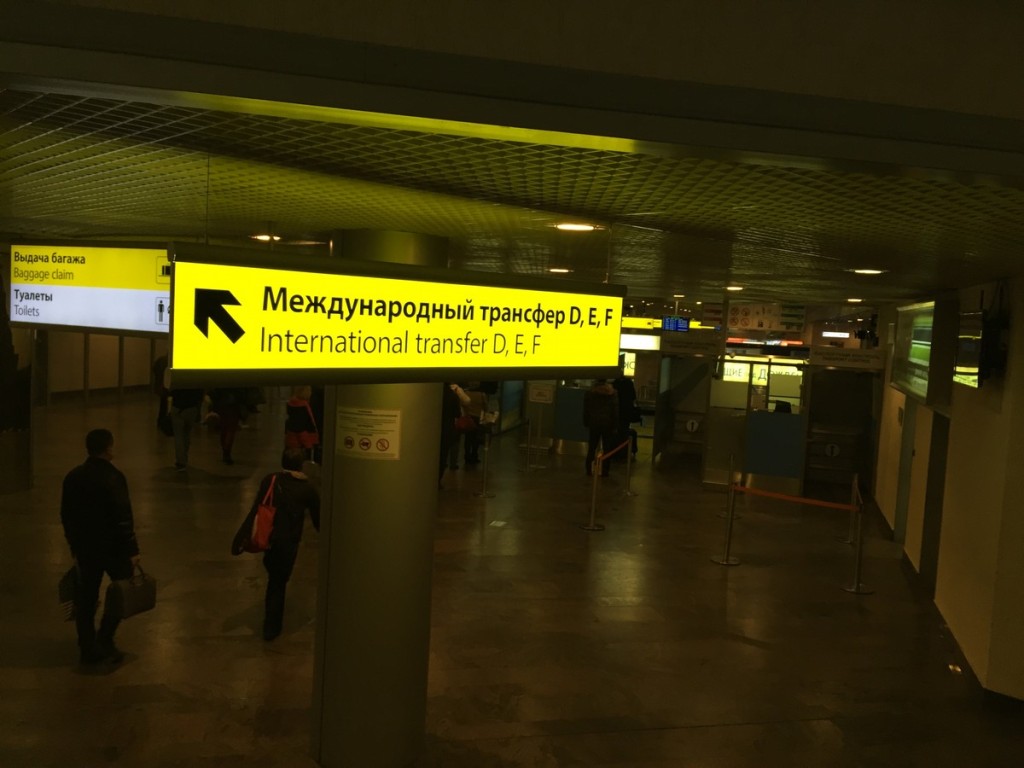 Well, that wasn't difficult. Surprisingly smooth. And that's in spite of all the inadequacies of Terminal F, the former – infamous – SVO–2!
SVO-2/Terminal F is very old (built specially for the 1980 Moscow Olympics), very cramped, and very uncomfortable to use. Everywhere there's a kinda dirty gray gloom. There is just no way you can compare this place with the likes of other intercontinental hubs like Munich, Heathrow 5 or Zurich – much less shiny new Dubai, Hong Kong, Narita, BCIA, KLIA or Changi. Well, you could, but it'd be like comparing… mincemeat with motorbikes: no point whatsoever :).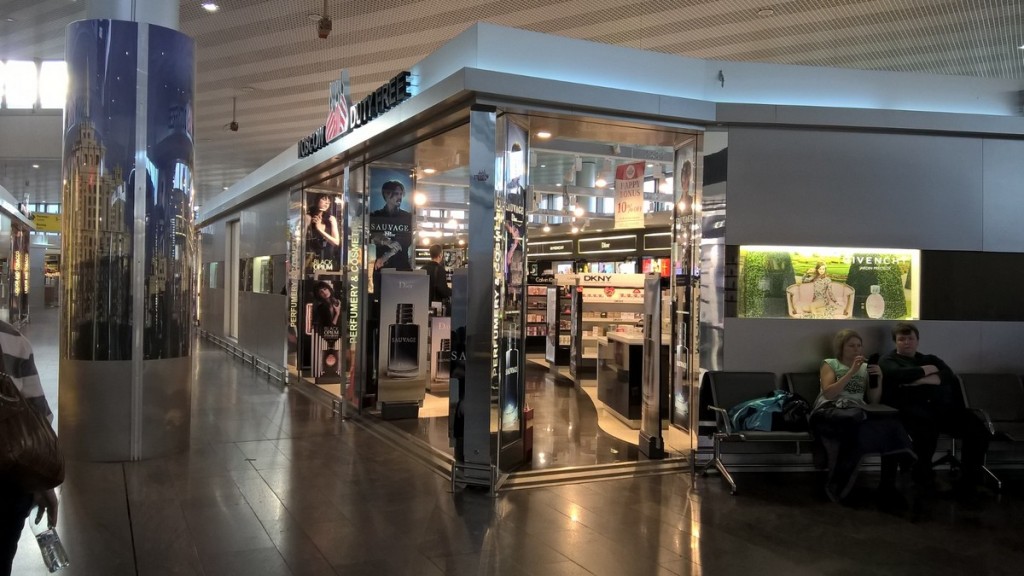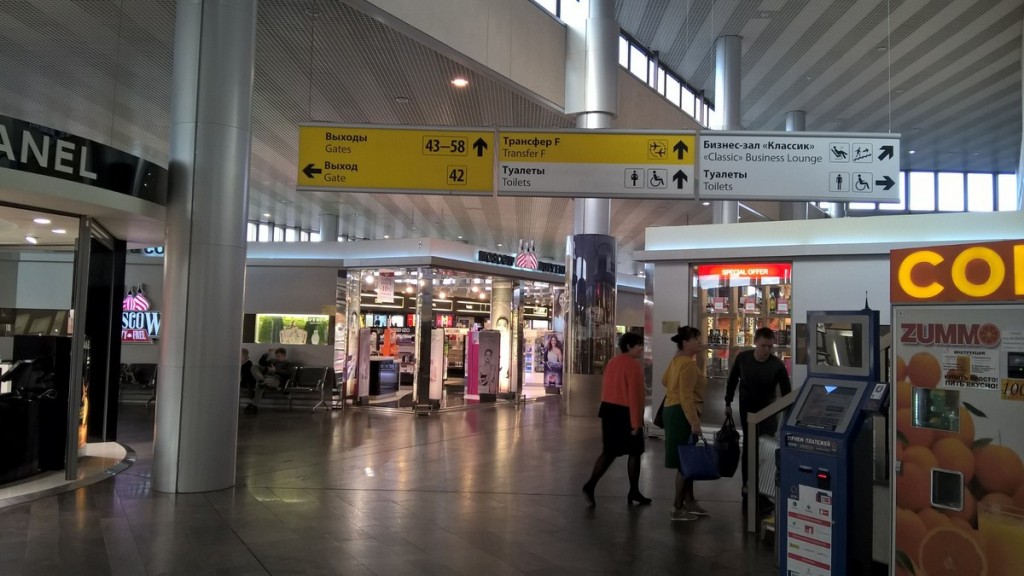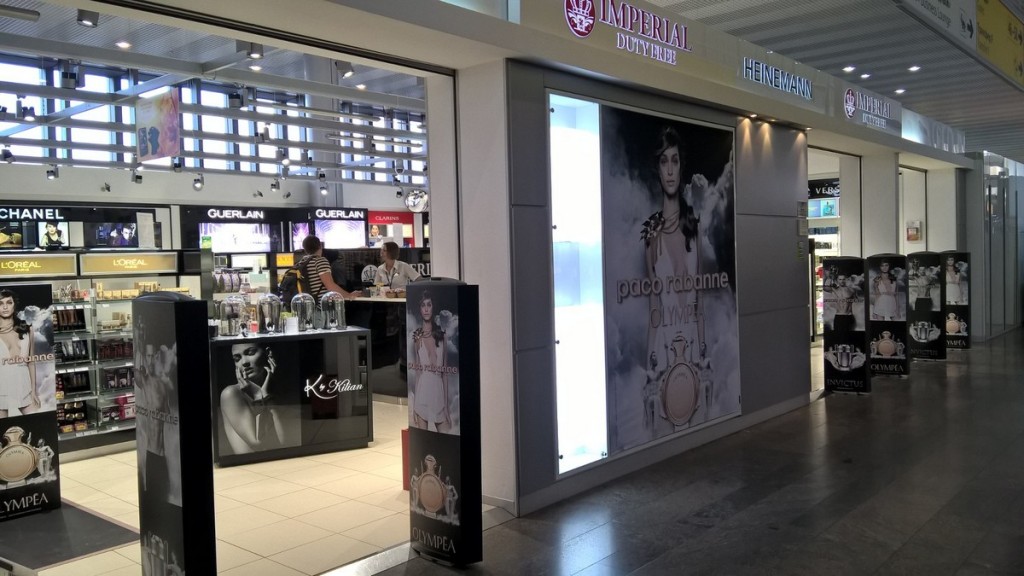 But it's not all doom and gloom – kinda. For you can now stroll directly over to Terminals D & E, where the atmosphere is something completely different…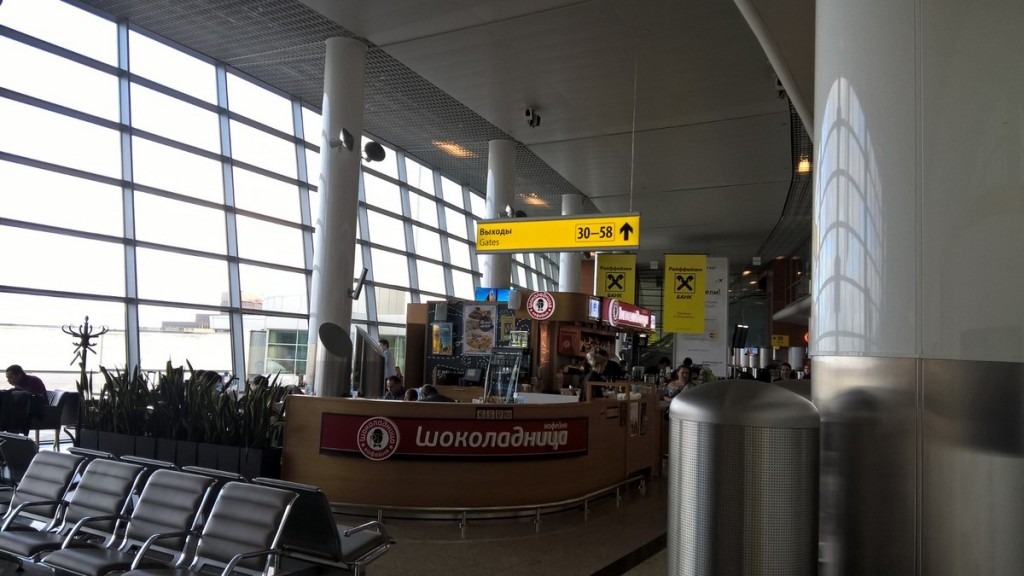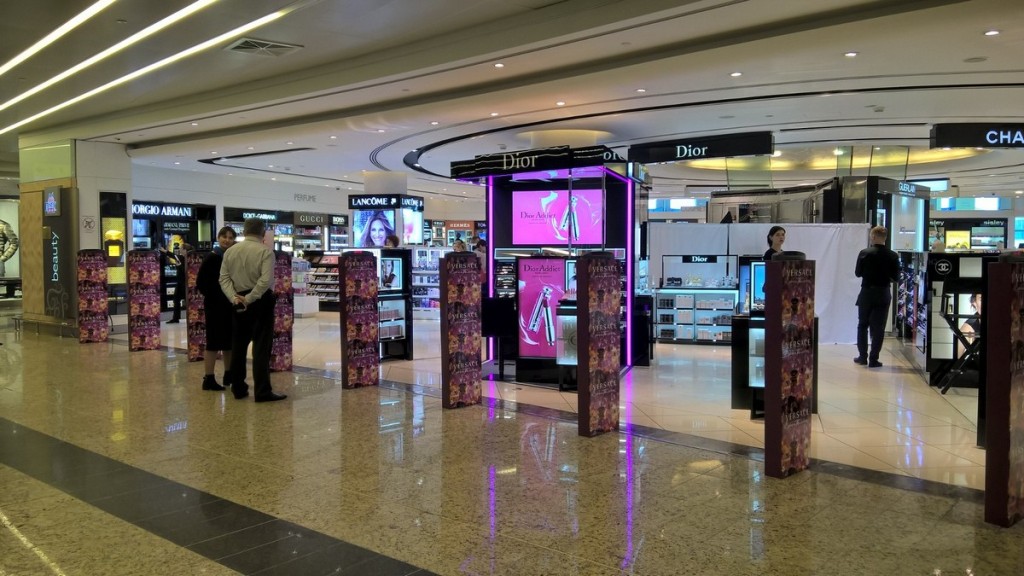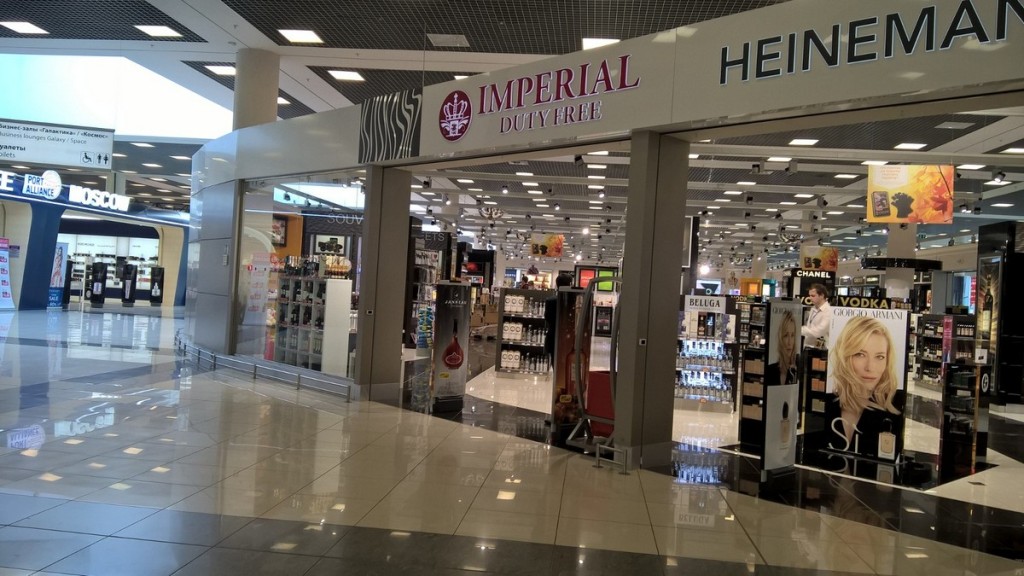 Despite the Terminal F inadequacies, Moscow is gradually becoming more and more popular as a hub for flights between Europe and Asia.
European colleagues tell me how they're tending to fly to Southeast Asia increasingly often via Moscow – and they're not complaining at all. Actually, with just one complaint: they bemoan the fact that there's no visa-free day or two when the stopover is in Moscow. Fully understandable: who wouldn't fancy a quick trip down to Red Square/St. Basil's/the Kremlin (all handily in one place), or a night on the tiles partaking in Moscow's infamous nightlife scene – all without the need for bothersome visa? They'd really appreciate something like an Icelandic stopover, but in Moscow.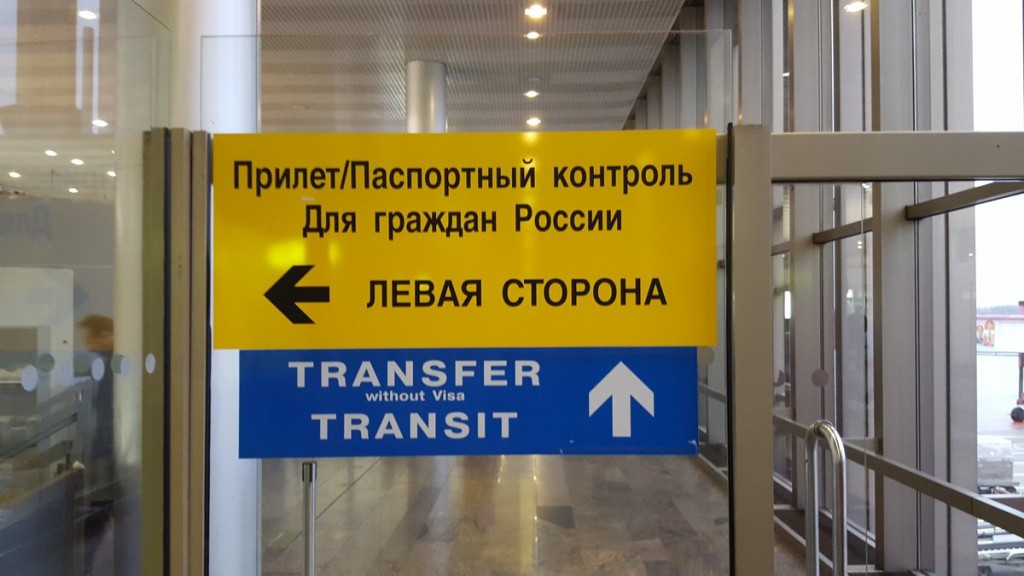 Incidentally, in China transit passengers have a whole 72 hours in which they can remain on the country's territory without a visa (and with just a boarding pass explaining 'flying onward soon'). This not only sees tourists flock to the city whose airport they've just landed at, it also sees them boarding domestic airplanes to get to this or that other Chinese city for a spot of express-tourism.
I was curious about this Europe-Moscow-Asia connection, so did a bit of investigating – where else but on the net…
Let's see… aha, yes! For example, on November 20 the very same via-Moscow flight is the best option for getting to Beijing from Geneva in terms of time. And since the cheapest flight comes with an unrealistic 11+hour connection in Doha, we can consider Aeroflot's flight the most practical too.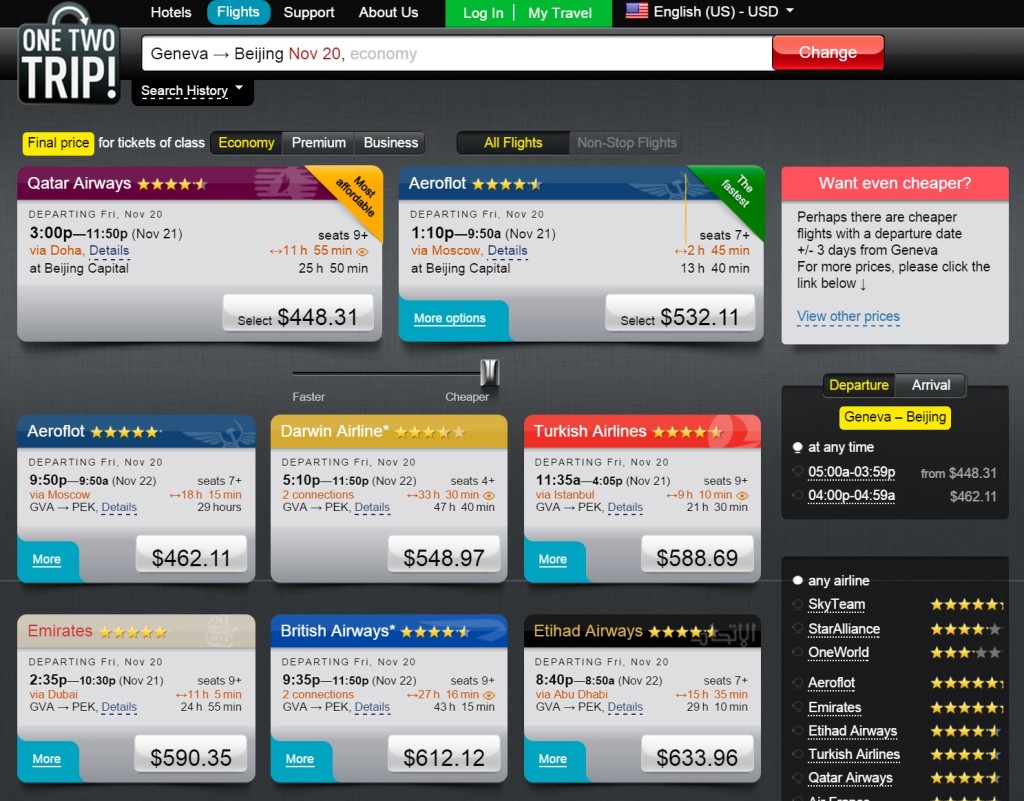 Let's look at some other days…
Non-stop direct flights on Chinese or Swiss planes (which fly three times a week, but not on the days I needed to fly) – are three hours quicker than Aeroflot, but $300 dearer (economy class). The other options were either a lot more expensive or the connection took longer than three hours.
So, what about in the other direction? Hmmm – no good. Minimum four hours connection. Too long.
Ok, one last random stab at this…
Let's try… Madrid-Tokyo. Oho! Aeroflot again a leader here with a competitive price and quick connection. How about Nice-Shanghai? Here the Moscow connection's not so attractive: dearer than Swiss. Munich-Hong Kong? Yes – Aeroflot again with the best offer: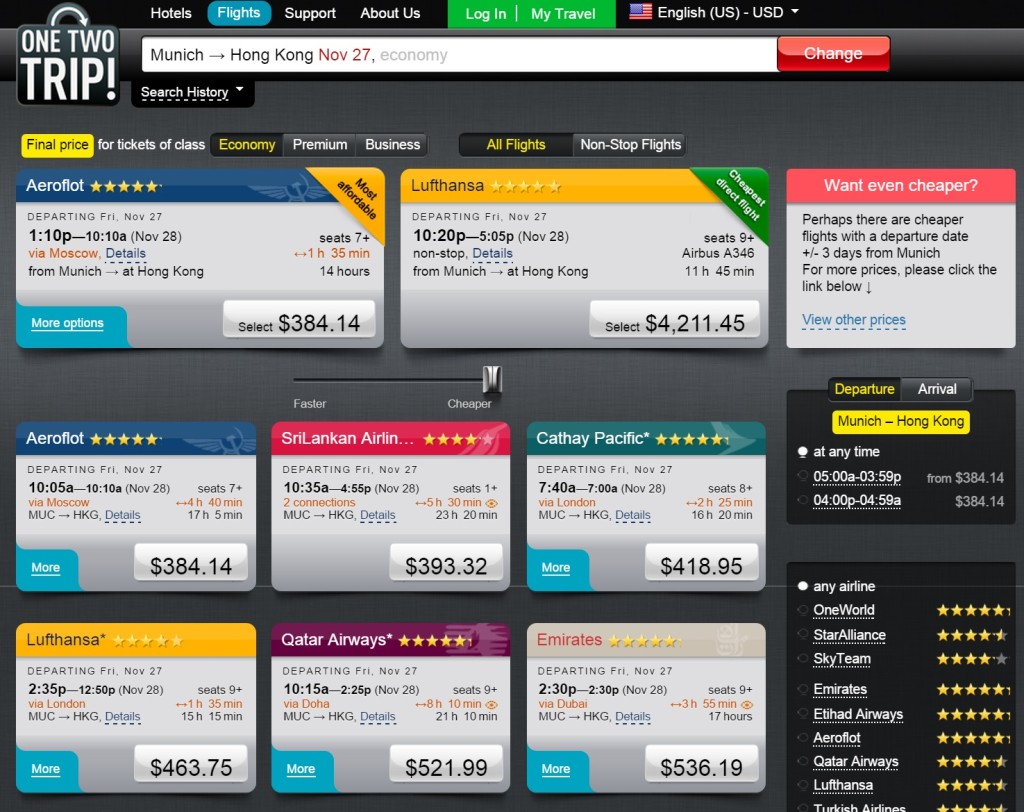 Just a shame SVO doesn't compare with the other main hubs. Here's what's missing in Moscow for transit passengers:
1. Most of all – space. A bit of room to walk around in is important after a long flight. All the terminals put together at Sheremetyevo still offer little room. Plus there are no kiddies' play areas. At other hubs there are sometimes whole children's amusement parks!
2. Quiet rooms or spaces. These do not exist at SVO. And that of course means no extravagances like cabins for a bit of shut-eye.
3. A good selection of eateries. What's on offer restaurant-wise is… so-so. I realize one's meat is another's poison, but still, there needs to be at least a reasonable set of options to choose from.
4. Washing and showering facilities. At SVO: none – not even in business lounges. And sometimes a shower is really needed, especially after a long flight – especially if the drive to the previous airport was long.
5. Roomier business lounges. The ones at SVO are are often full up, plus the choice of eats is very poor.
In short, SVO: could do better, aka 'grade F', aka 'budget class', aka '2 stars'. Thankfully, we hardly noticed such airport deficiencies: we flew in, and before we could say 'velkam tooo Moskowww', we were flying out on our onward flight.
Ok, I've fairly slated SVO here. Still, looking on the positive side, at least now – after my report (!) – we know exactly how to improve things at Moscow's up and coming uber-hub!
PS – This rating of airports seems fairly accurate…
Bye for now folks. Back very soon!…