As if the Beijing temples and Summer Palace weren't sufficient, we also managed to experience a full-blown state military parade right on Tiananmen Square!
One word: grandiose.
We got there early in the morning in fully festive spirit, as did other ticketholders – all 50,000 of them! Most had cameras, and many were decked out in full traditional national costume – including most of the children. Oh, and as I explained how in my previous Beijing post, there wasn't a cloud to be seen anywhere over the capital.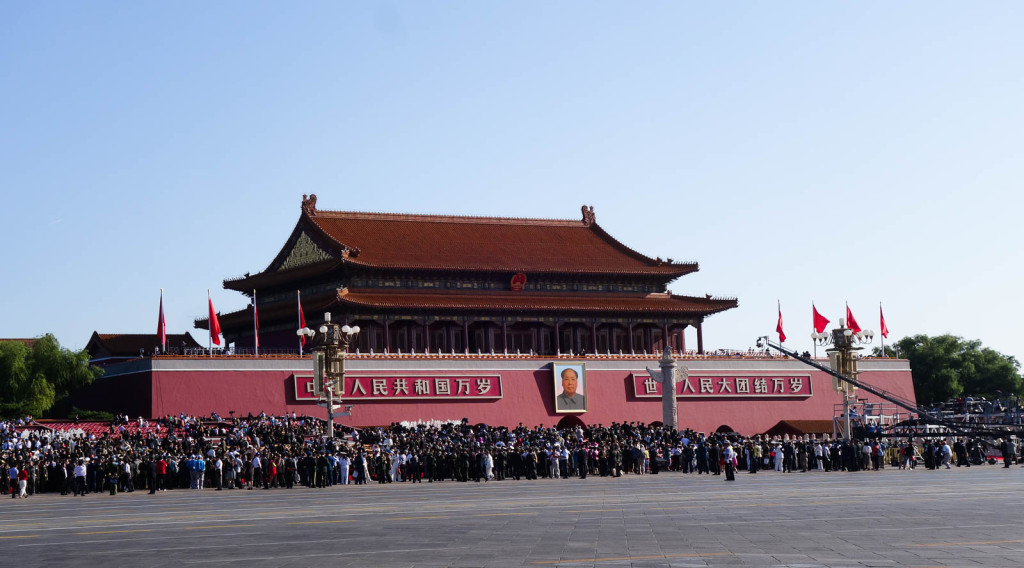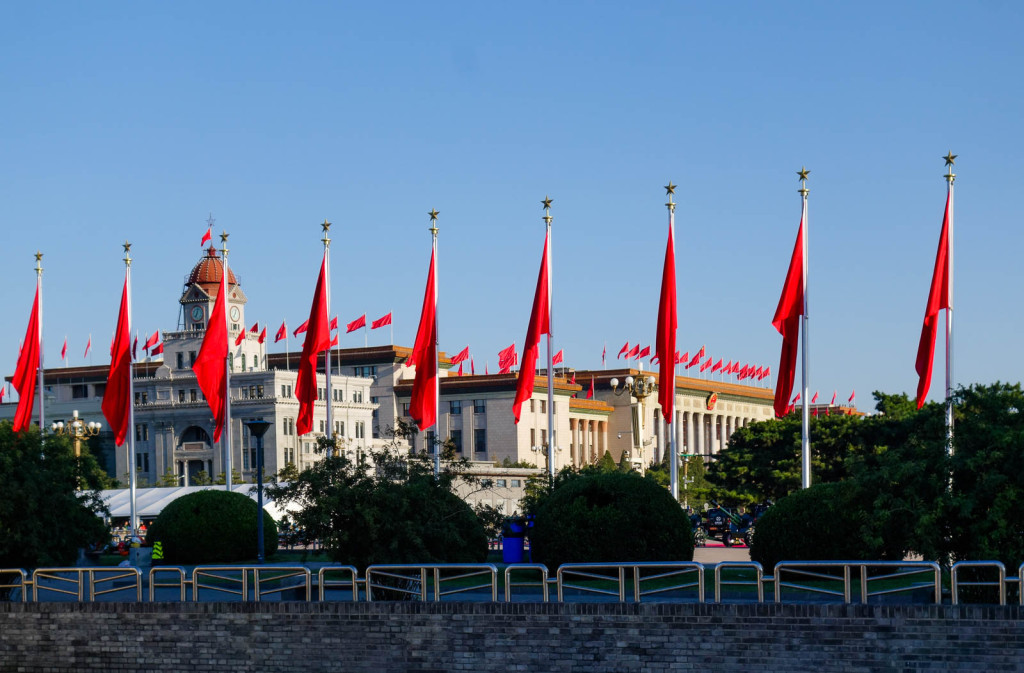 So. Eager spectators assembled, troops at the ready, let's begin!…
Troops and delegations from 17 countries took part in the long procession across the square. All perfectly lined up and coordinated. Imposingly impressive!
Here's the delegation from Fiji: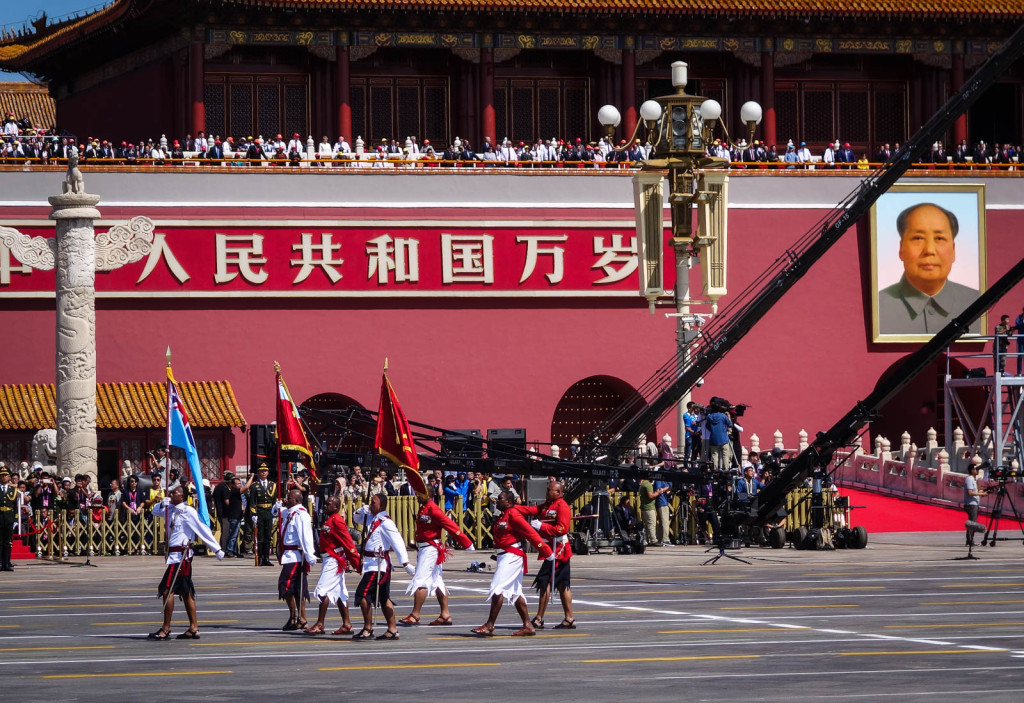 And here's the one from Vanuatu: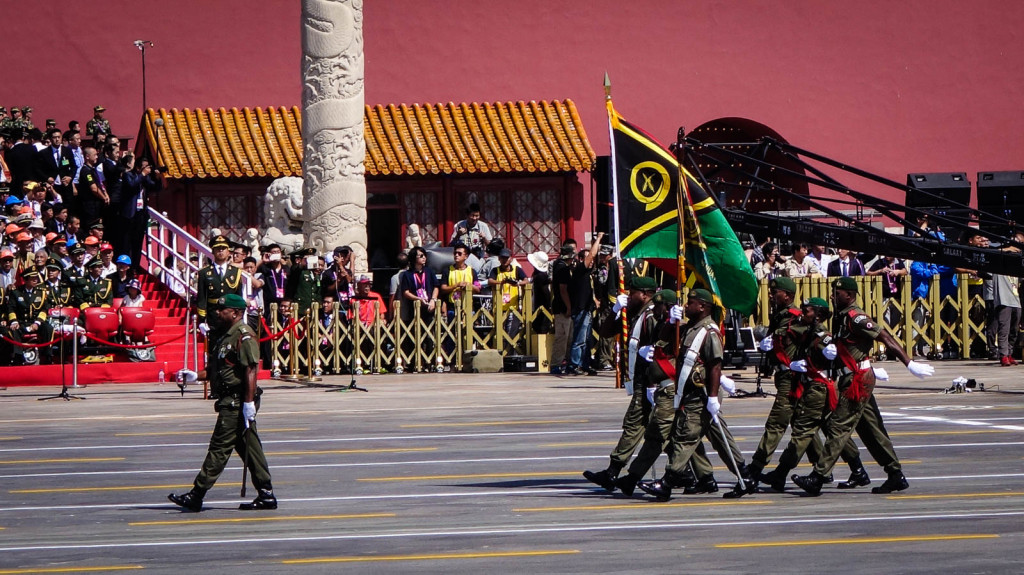 Here come the Russians!…
…incidentally, cheered on approvingly by the crowds ).
Next up was an endless stream of tanks, rockets, planes and other military hardware… and at the very end – doves (nice touch, IMHO) and then balloons let off into the (azure!) skies.
In all, a most convincing, grandiose parade. China being China – business as usual: no question. However, I have to admit that the 2009 parade I saw here was even more bombastic and splashy.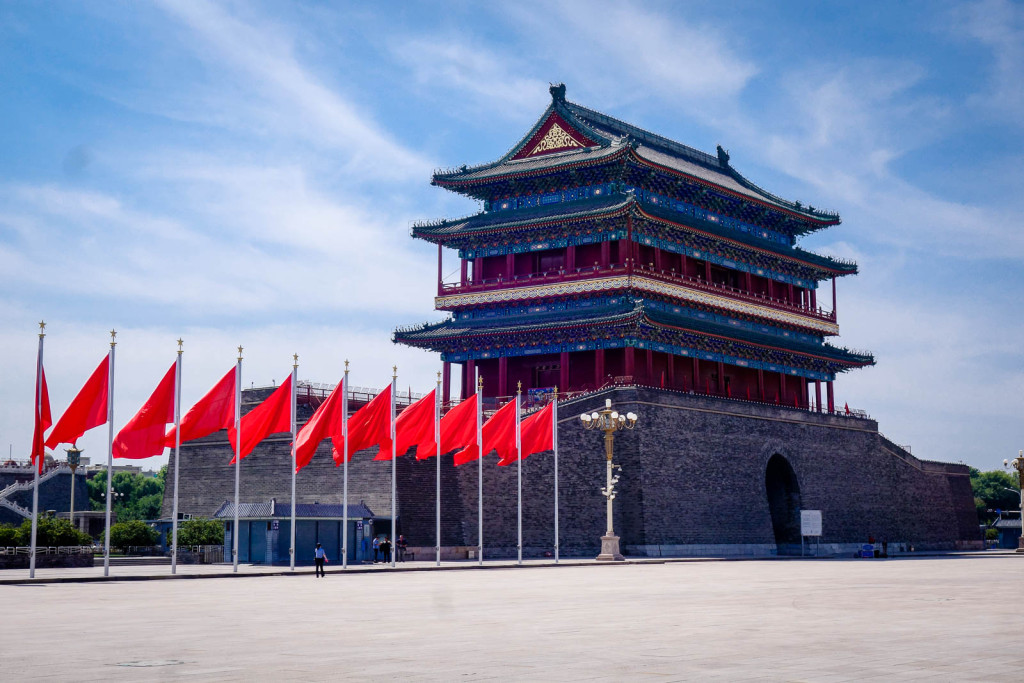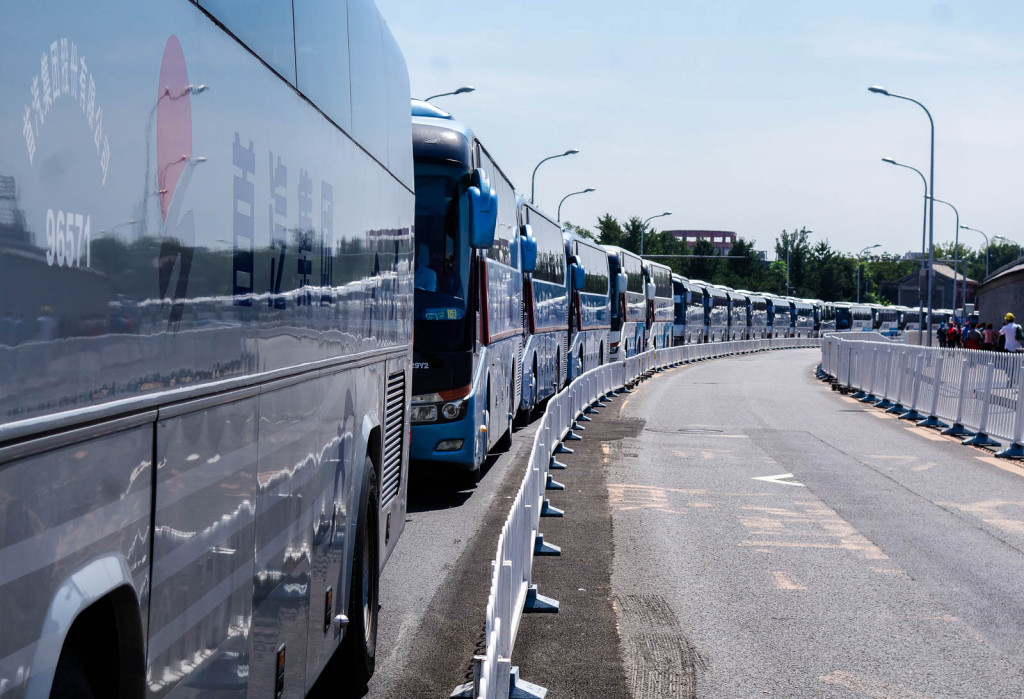 Rewind to before the parade… about the spring (autumn) clean operation…
We were told how since mid-August thousands of factories had been temporarily closed and all construction halted right around Beijing; a few days ahead of the parade all ministries of the capital were closed; then, on the day of the parade, we heard that the airport had been closed from dawn and was only to open again after the gig. And I can believe it: we flew out that evening and the place resembled more a monastery than an airport!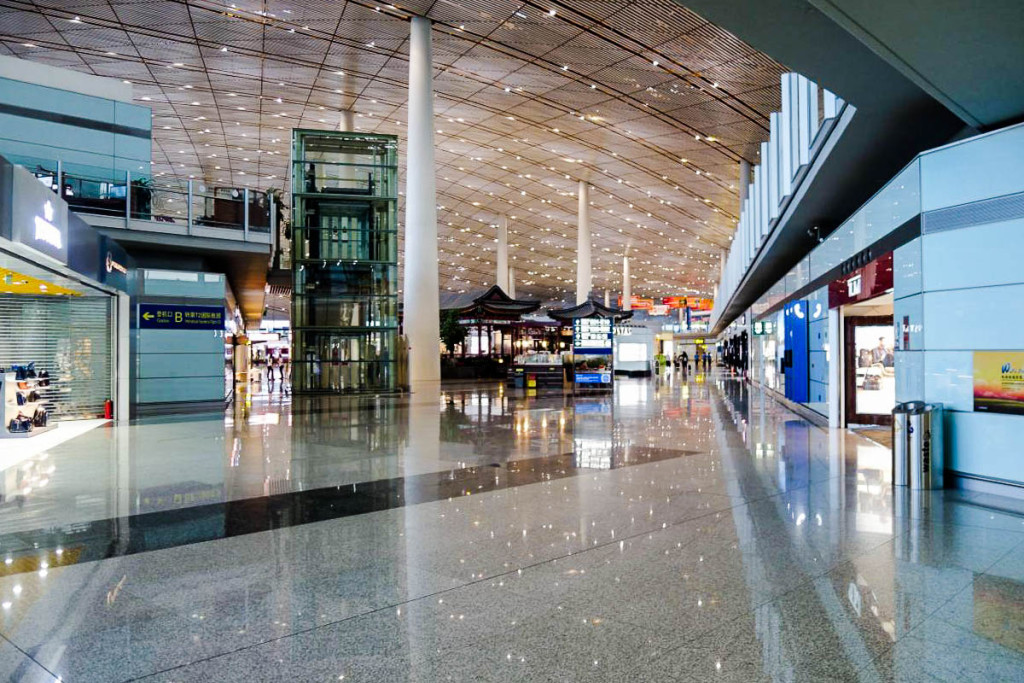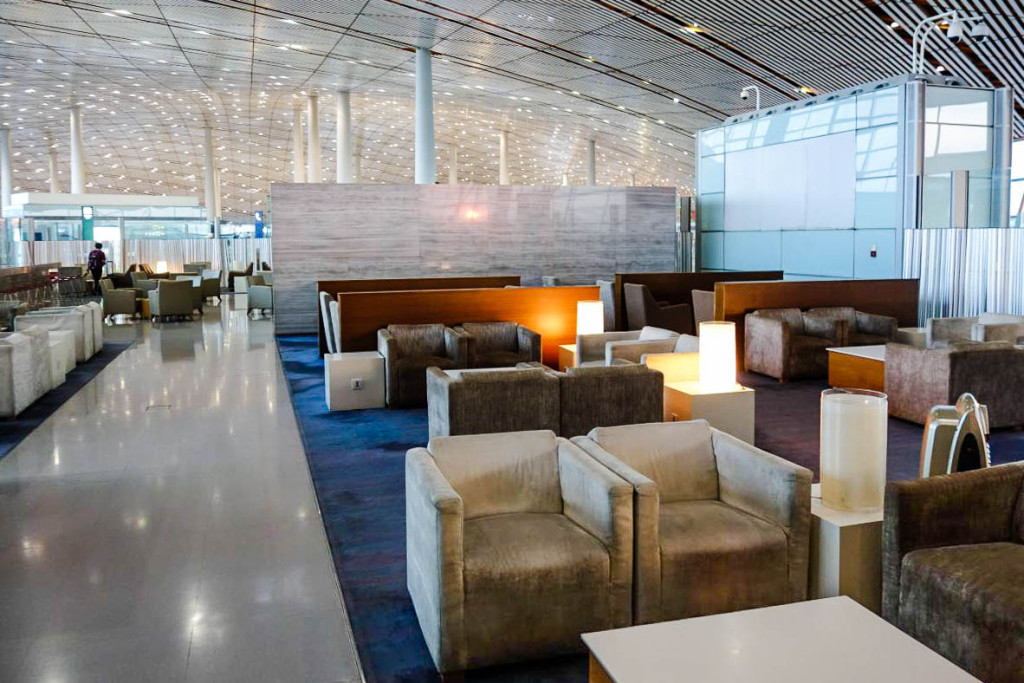 The plane was empty too. There was like one passenger per whole row of seats of something!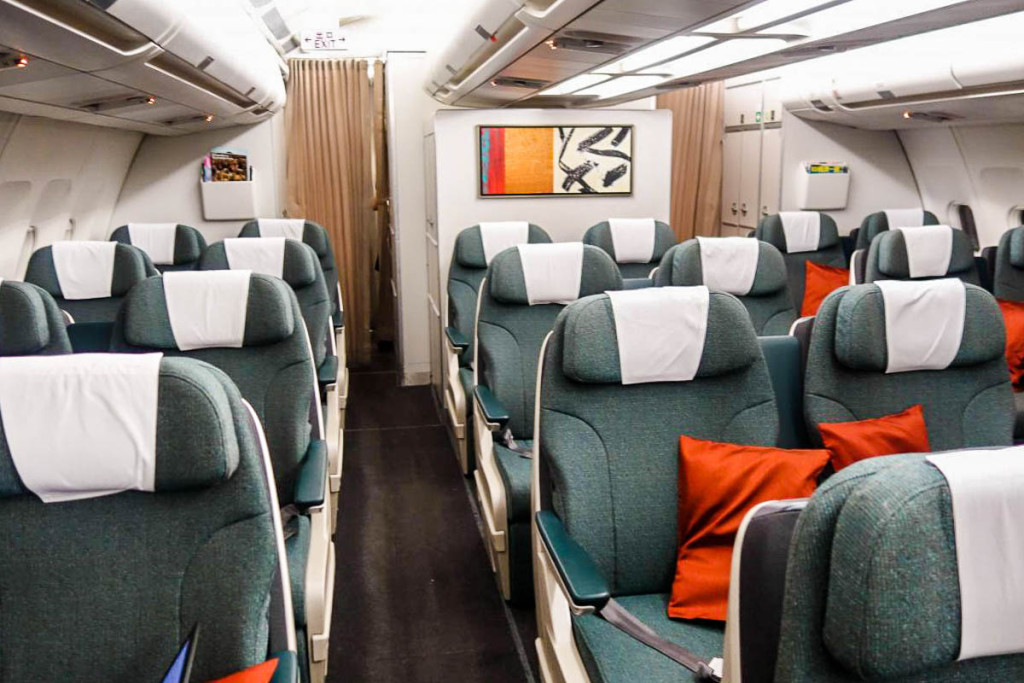 Meanwhile in Hong Kong at midnight (where I had a connection)…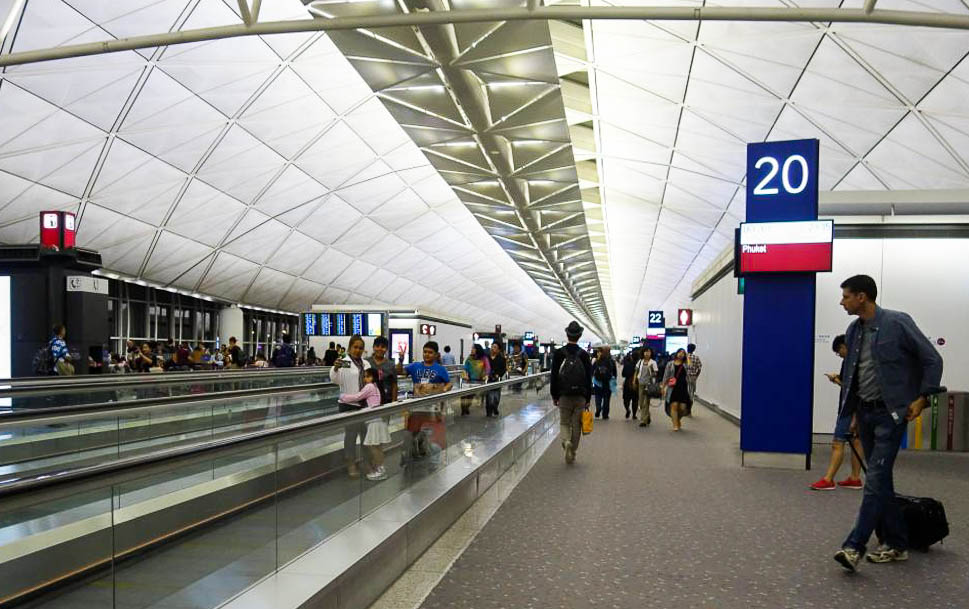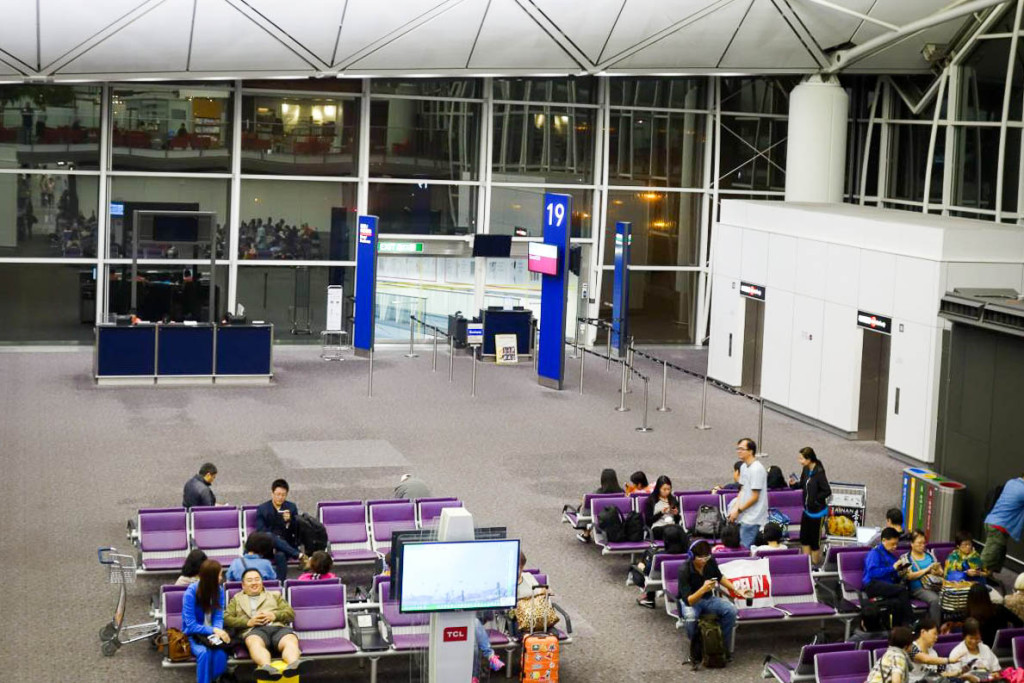 Ok folks. That's your third and final installment from sunny Beijing. Next up… can you guess from this one pic?…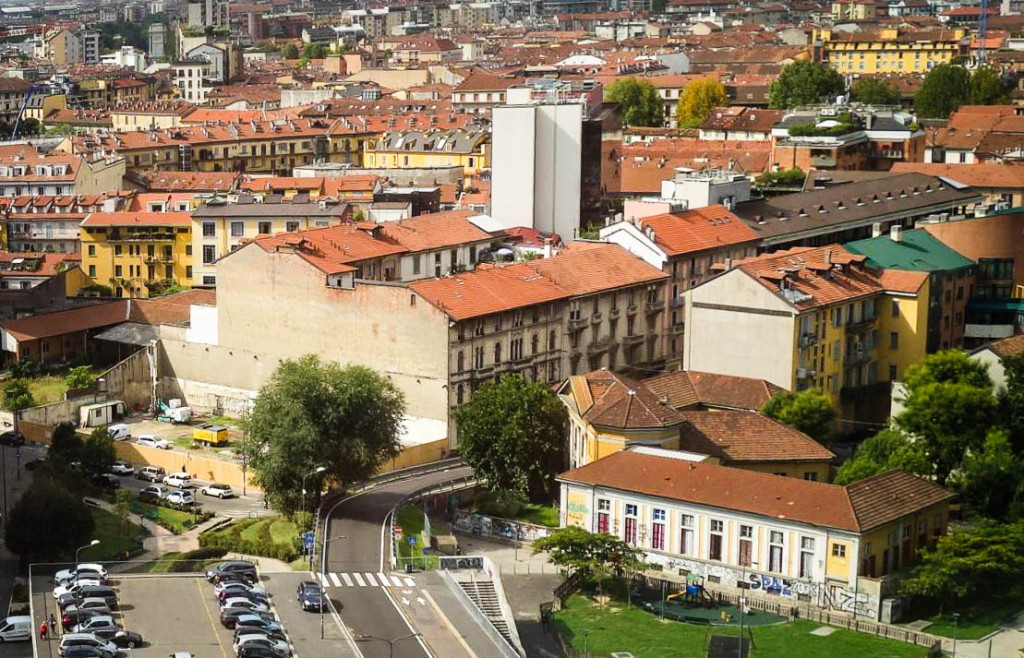 The rest of the Beijing photos are here.
Ciao!