What else did we manage to see in and around the Chinese capital?…
Here's one other thing – let's say, the main course: the Summer Palace (Yiheyuan)…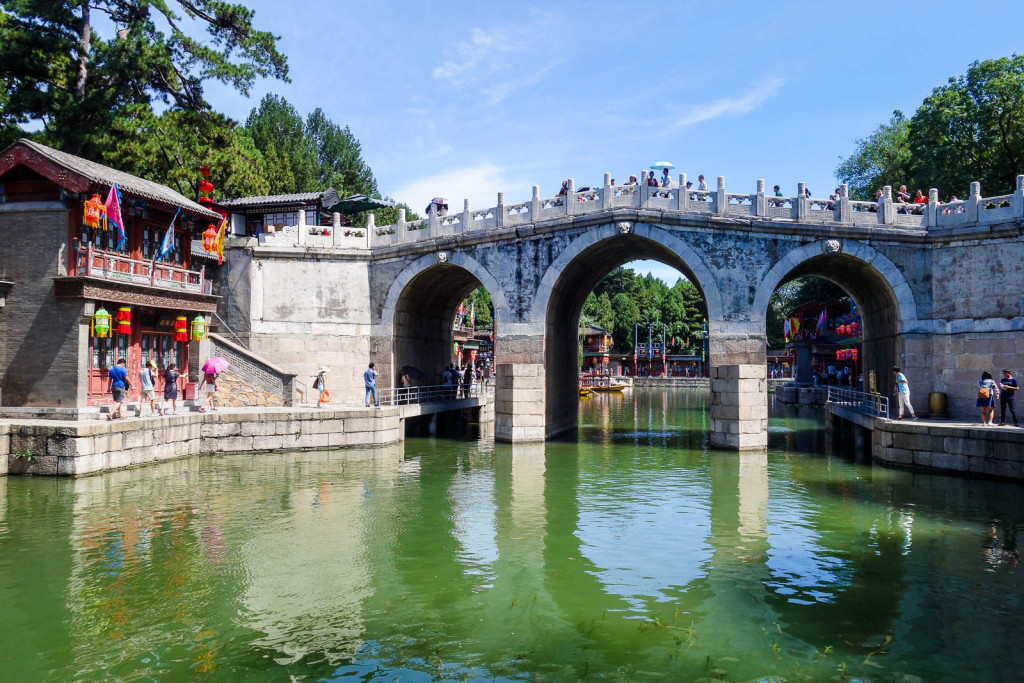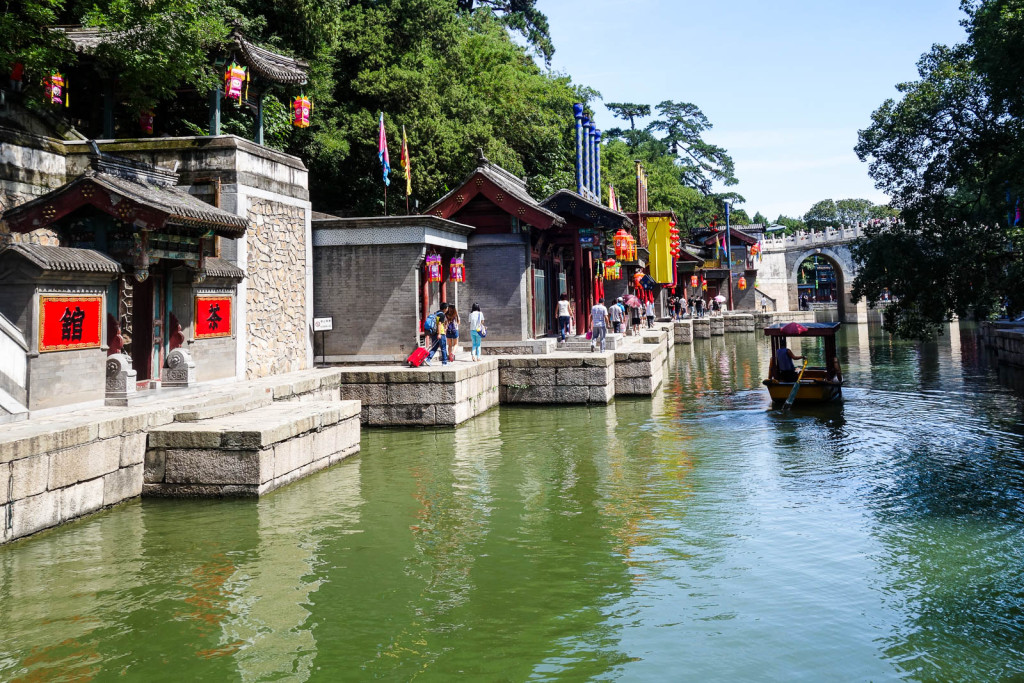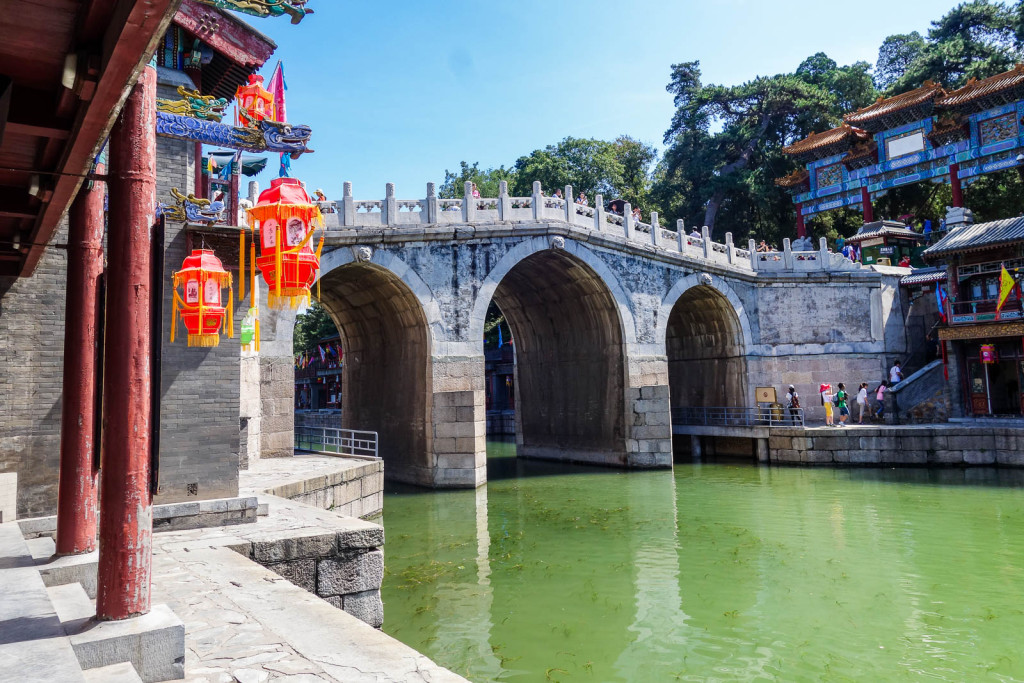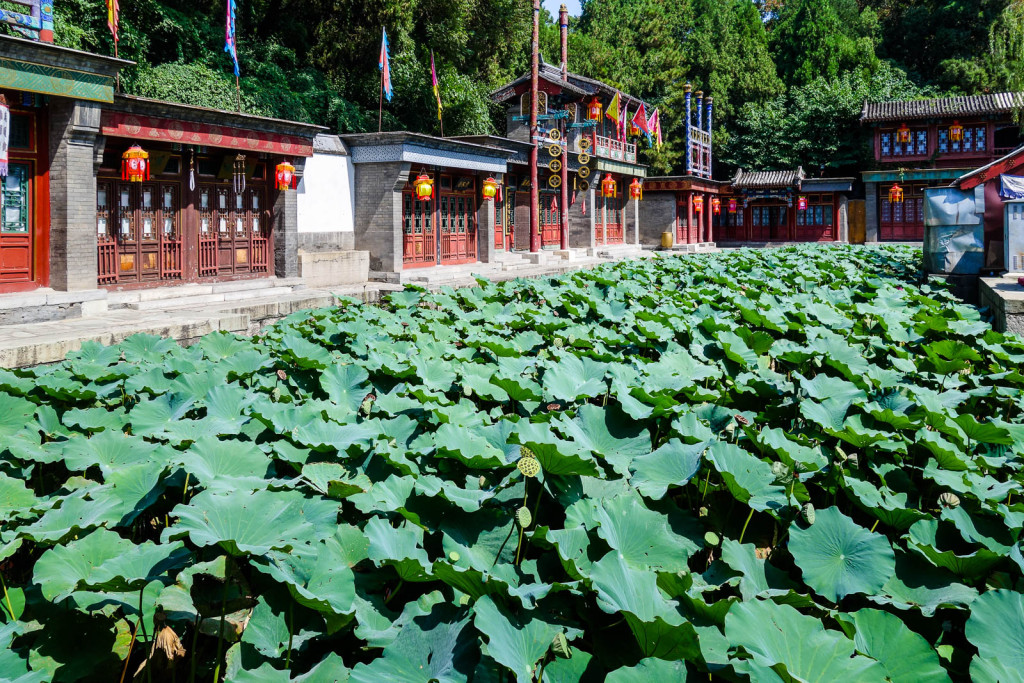 Though the earliest incarnations of the palace stretch back as far as the tenth century, its latest – present – version was completed at the end of the nineteenth century, during the reign of empress Dowager Cixi. (Oh those Chinese names; almost as unpronounceable as Icelandic place names:).
You can walk around the palace's grounds for hours on end. Not 'can', actually, but 'must' – especially in clement weather on a weekday (you guessed it, to avoid the crush of tourists). We whiled hours away walking up the hills here, pausing for breathers on benches to soak up the scenery – and the sun – and strolling around the lake. Small rowing boats are available, but we didn't quite have the time for them.
I could go on giving you my written praise of all this Imperial impressiveness, but I'm sure pictures will do the job a thousand times better:
Sadly we couldn't spend the whole day here; however, the other appointment for the day was to visit our Beijing office, so I wasn't complaining: I hadn't been in ages.
This smiling posse, bless 'em, came to listen to me – and then ask all sorts of difficult questions: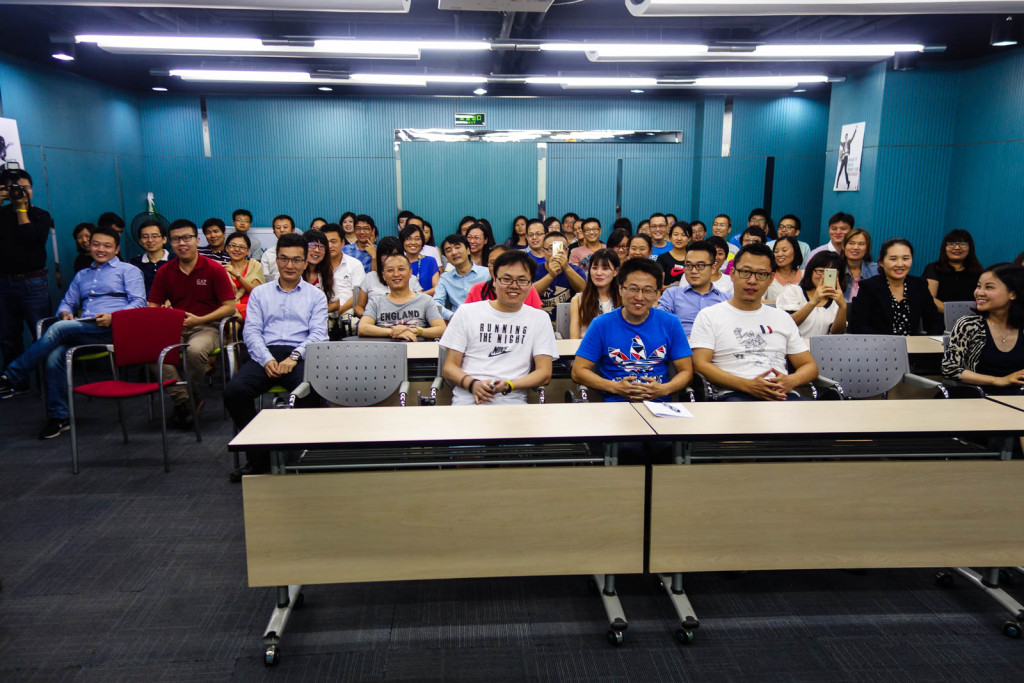 Since I was only in the office for an embarrassingly short time, I'm afraid there are no more photos of it. There will be more photos however of the 'dessert' of my Beijing trip… tomorrow!
All the photos from Beijing are here.