Ladies and gents!
I'm never one to blow too hard on the proverbial own trumpet, but I just have to play you this little bit of proverbial Miles-inspired jazz fusion.
Last week (November 17) I was awarded the Armenian President's 2015 IT Award for Global Outstanding Contributions in the Field of Information Technology!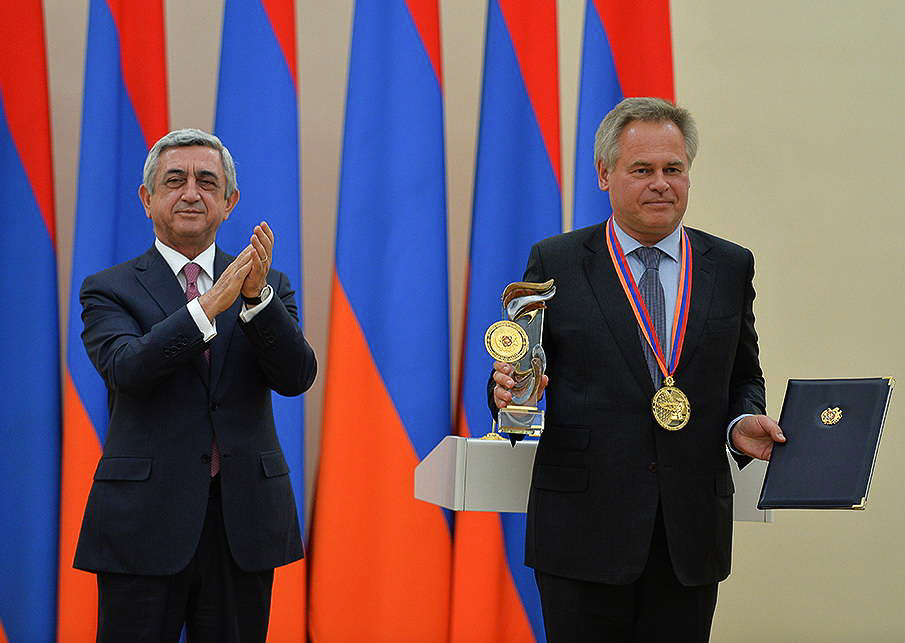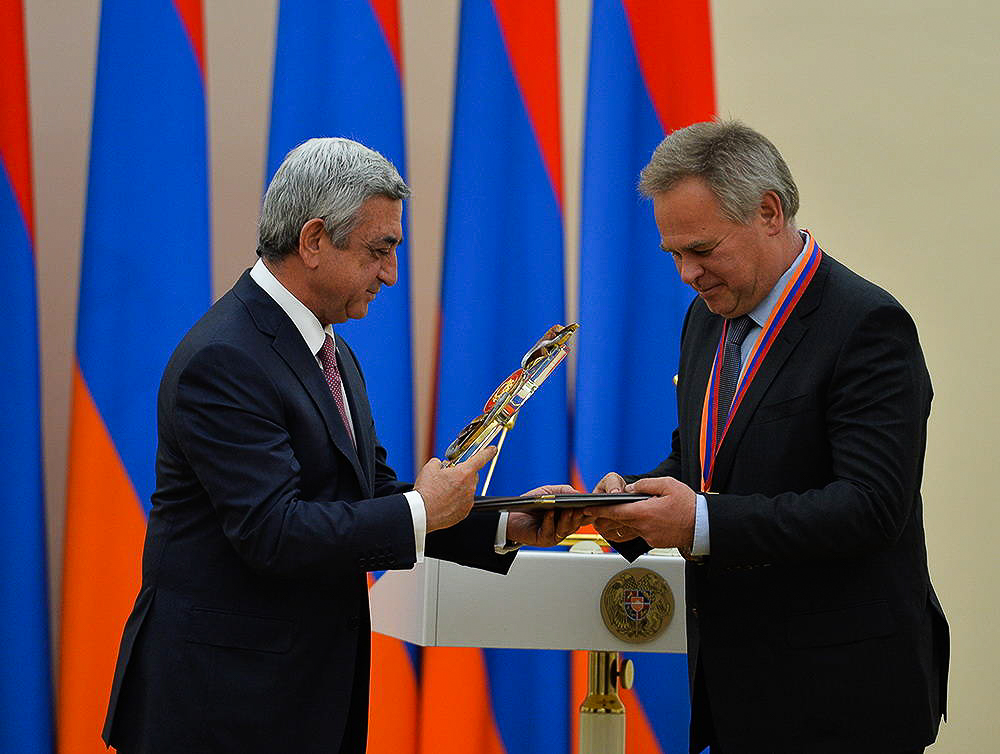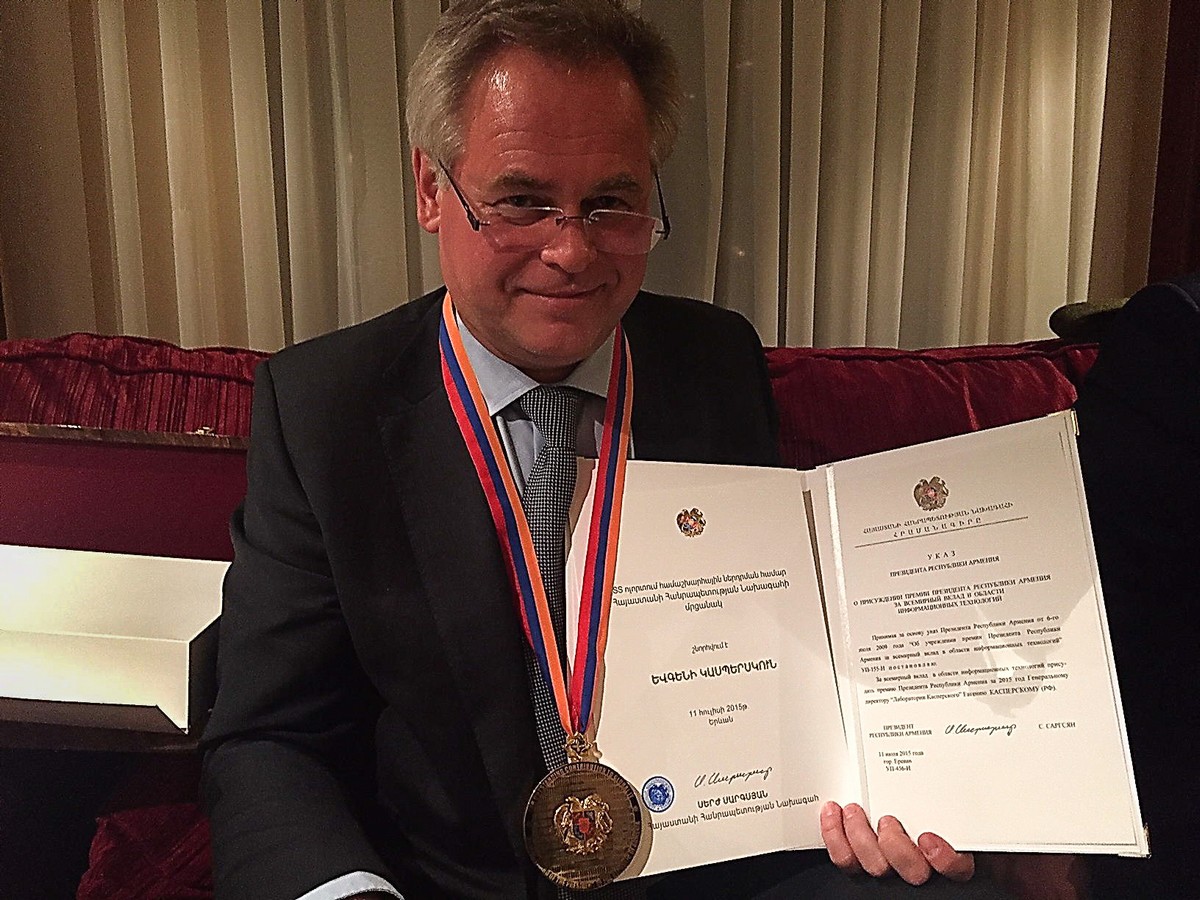 Medallion man!
Here's the official account of the award ceremony, which took place at the President's Palace.
What can I say? Sounds trite, but it's true: I am sincerely, deeply honored, naturally.
And, as always, while in town I just couldn't miss the usual slew of back-to-back meetings, interviews and speeches – the latter including a most enjoyable one at the National Polytechnic University of Armenia.
And as you'll have gathered already from the above pic, I got more embossed paper and another gold medal from the polytechnic too! Double-whammy! Later there were yet more lectures, meetings and interviews…
…One lecture being at the Tumo Center for Creative Technologies:
And then another at the Synopsys Education Center:
I ended up returning from Yerevan with whole suitcase full of awards and medal and medallions and carefully etched certificates – and vintage brandy! I need a new cabinet in my office I think to house it all! To those who awarded me all my booty, once again a HUGE thanks, this time in writing :).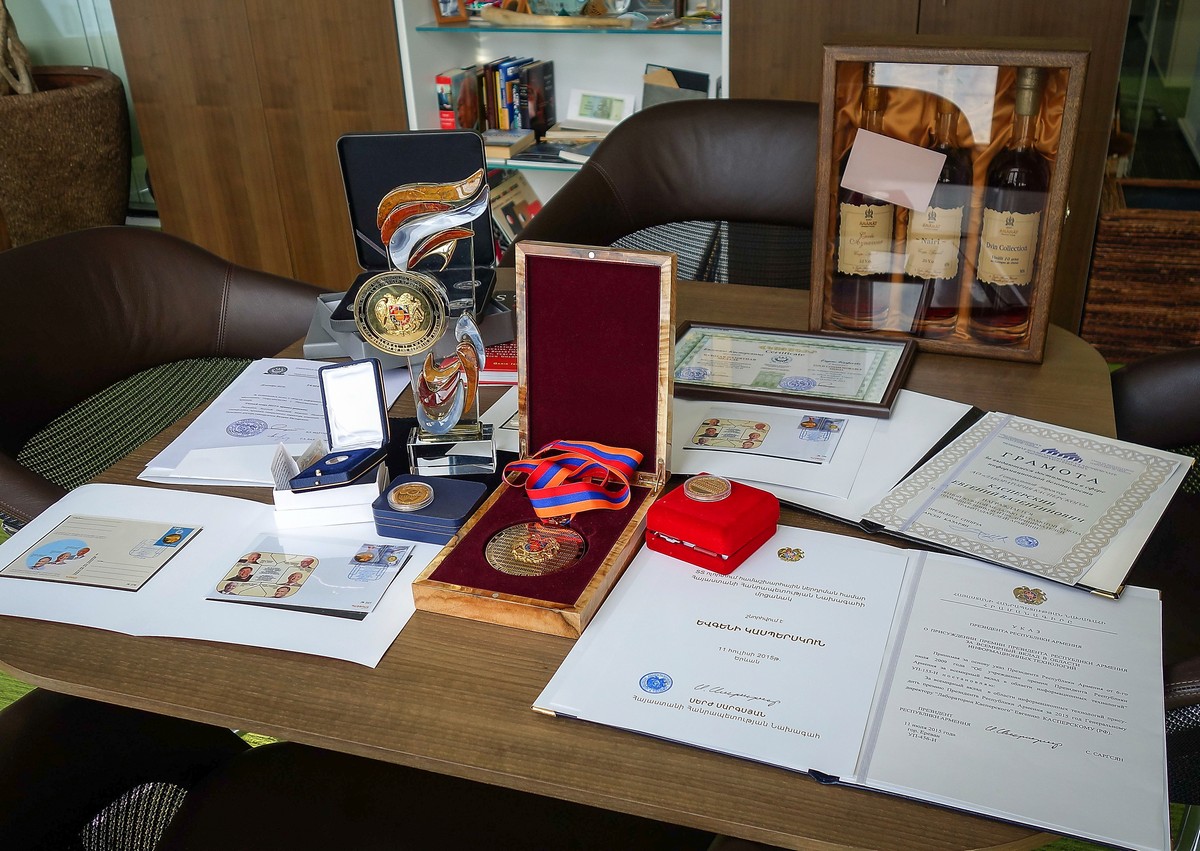 Not a bad haul for a short trip
Though I was in the Armenian capital for a full three days, as often is the case the schedule was so intense I didn't have chance to check out any local places of interest. Apart from one: Barry Flanagan sculptures at the Yerevan Cascade.
Aha! Not only Welshman Flanagan, but also works of Colombian sculptor Fernando Botero!
I thought I'd seen this signature style of sculptures before… Yes, of course – over in Colombia! Who'd have thought they'd be in Yerevan too? :)
A very nice city center. Will have to get back here in spring-summer to stroll about at leisure in the sun, not dash about in the autumn rain.
On the third day here I got a great view of Mount Ararat from the city's TV tower, where I was doing another interview. Even when busy – I always manage to fit in a little volcanism if there's any to be had – even if it's just dormant-volcano-ism.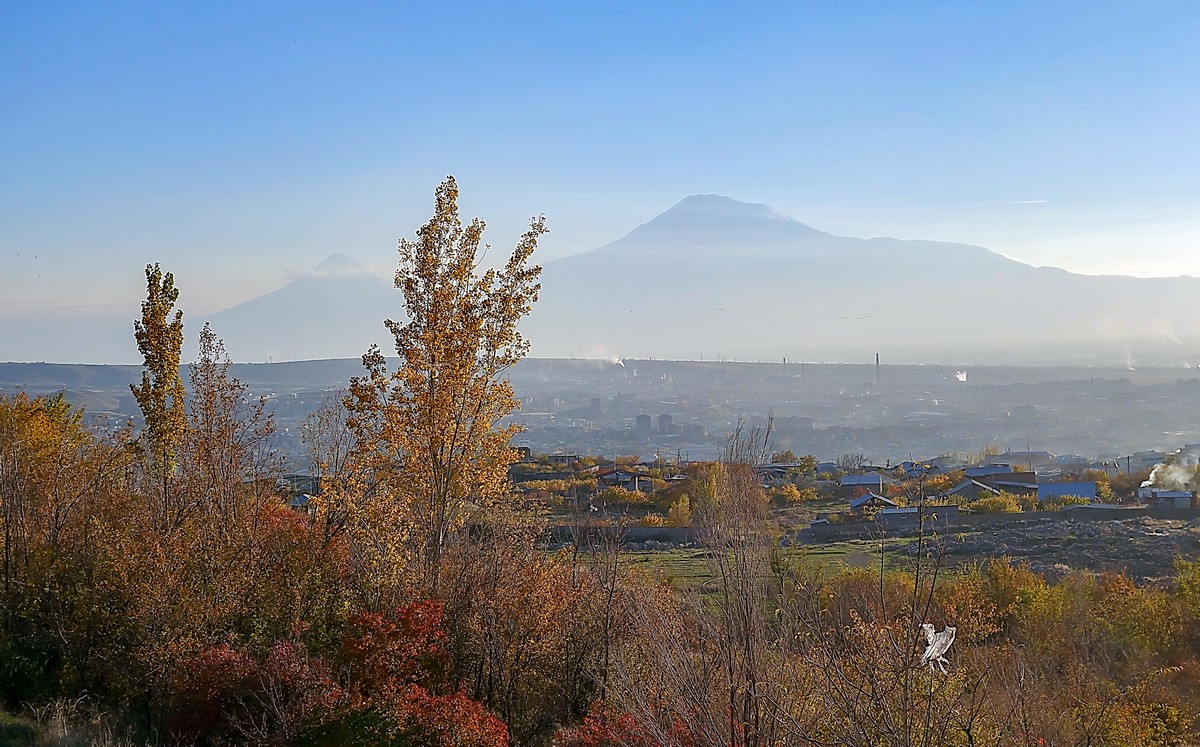 That's all from me for today folks. Till next time!…