A Blast from the Past. Part IV – The Very First International Partner Conference.
Here we are with the fourth installment of sentimental stories covering the history of our company.
Each time I write a post of this series what never ceases to amaze me is the journey we've made from a small niche player to one of the largest security vendors in the world. And I've nothing but admiration for all our users and partners and also the journalists and analysts who've supported us all along, giving us the impetus to keep going and do the job we do well.
One thing I'm pretty sure about is that we would never have succeeded without our partners. We started the business with a clear idea of building a truly dedicated and efficient partner network. We never tried to play the game in the different regional markets ourselves without knowing the rules.
Instead, from the very beginning, we relied on our partners: companies and individuals that know the rules inside out and understand all the little things that a software business – no matter how good its product – must get firmly on top of to get its product into the market effectively.
And we continue to carry this strategy forward by "thinking globally and acting locally".
I'd like to thank all our partners for doing such a great job and being with us and sharing our ambitious goal to become the No. 1 player in the anti-virus market and one of the largest security vendors worldwide.
Special thanks go to the individuals and companies that worked with us during the early days of our business. Even though some of them are no longer in our network, I still really appreciate their input and their first push that secured our way to the top.
Our first international partner conference was held in the year 2000 in Moscow, gathering some 15 partners who made their way to Russia, in most cases for the first time.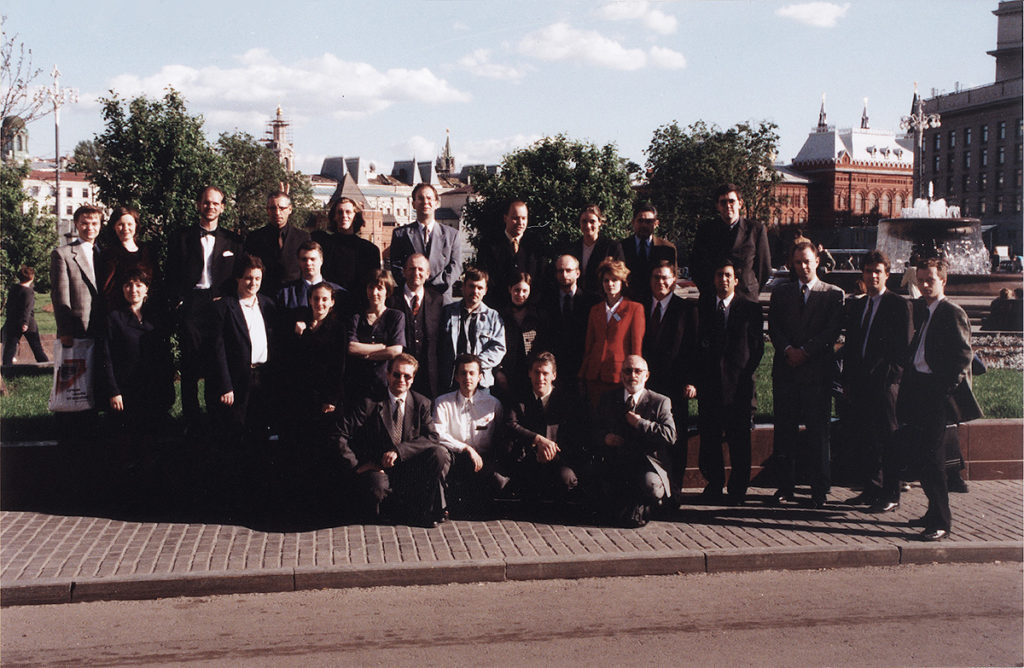 We managed to fit into a rather small conference room in a rather unpretentious hotel, since we couldn't stretch to more salubrious surroundings back then. We discussed primarily technical aspects of anti-virus development and agreed we should stop supporting 286 processor systems. Our developers made some geeky presentations, which I suspect not that many attendees understood (correct me if I'm wrong). And we successfully negotiated exclusivity of distribution in our partners' respective territories in return for excellent discounts on our products sold to them, meaning they could make excellent money on their retail sales – resulting in everyone going away from the conference happy.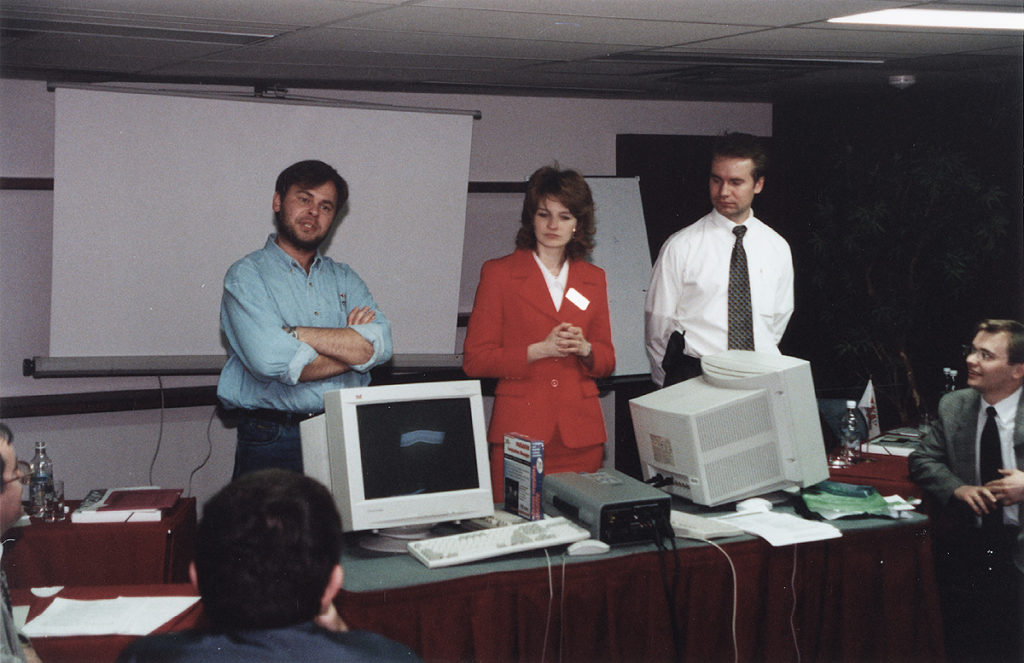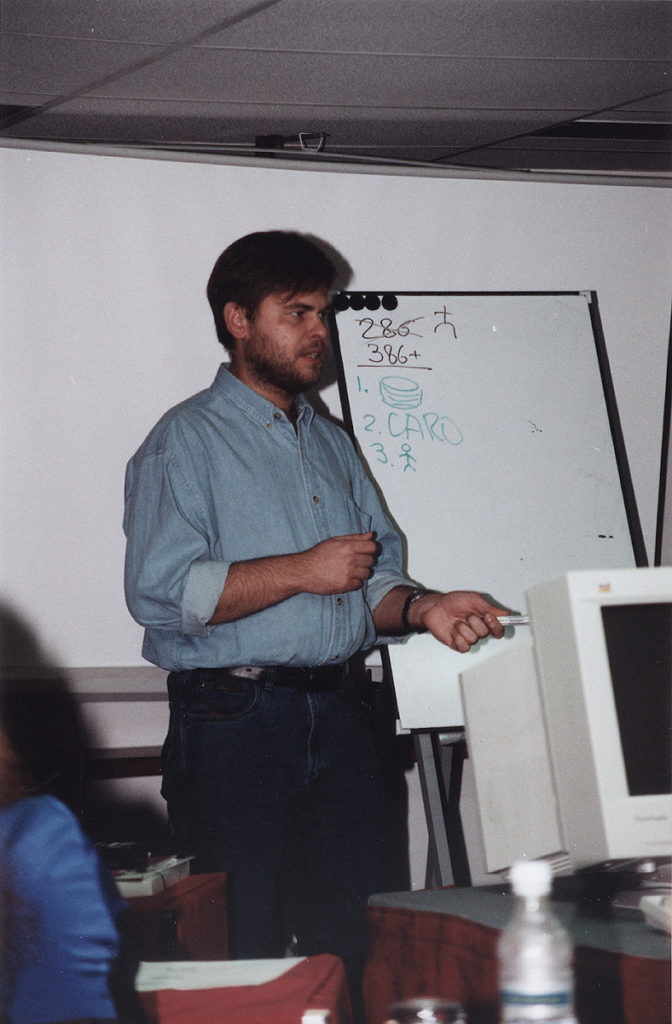 Indeed, I recall the friendly atmosphere that reminded me of, if not a family, at least a solid team of highly-spirited individuals who are much more than just business partners.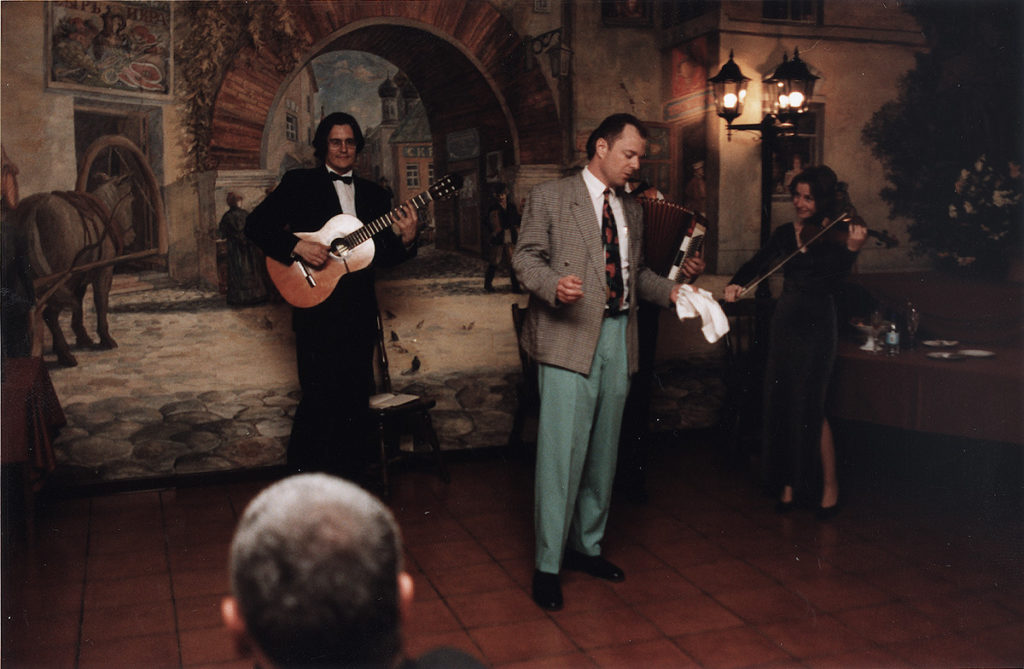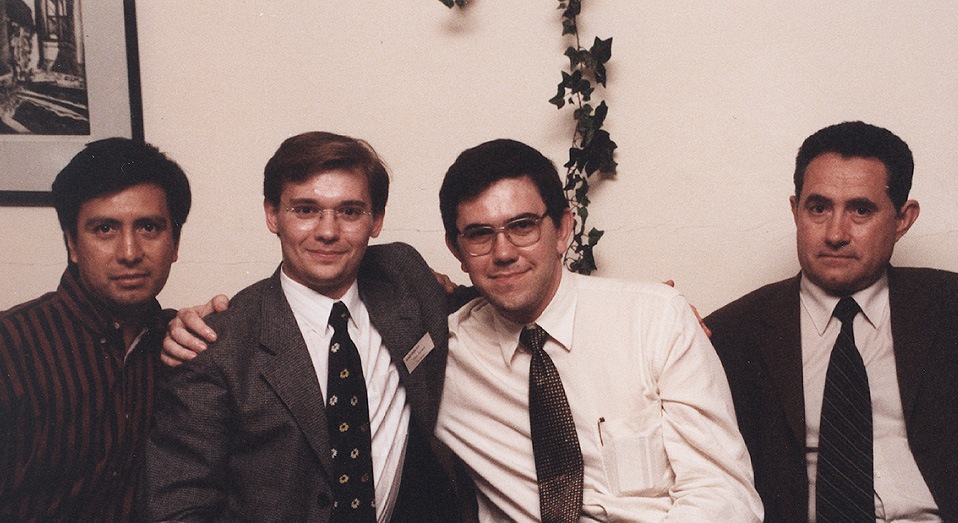 Well, that's it for today!
Anything else you'd like me to cover in the "Blast from the Past" series?
Just drop me a comment below.
Useful links:
A Blast from the Past. Part I – the Pack-shot Odyssey
A Blast from the Past. Part II – the AV Artefact
A Blast from the Past. Part III – Back to the Future – a Virus Remake