Mobile Barcelona, or Digital Barcelona?
Location: Earth, Europe, Spain, Catalonia, Barcelona, Mobile World Congress 2017.
Another year, another season, and I'm back into my must-attend event-extraordinaire-schedule. And the Barcelonan MWC is one such must-attend event-extraordinaire. I've already written plenty about the basics regarding this annual technology show, and I don't want to repeat all that this year. But last year I was here for such a short length of time that I had no time to look around properly. This year there were carefully planned pauses between my scheduled appointments, so I was able to get my camera out and go walkabout around this extraordinary exhibition.
But this post isn't a professional analysis of the Barcelona conference; for that – check out specialized media. Here: merely a synopsis – and pics – of what the CEO of a cybersecurity company found most curiously interesting, if not breathtaking…
1. This event is just so grandiose! Check out my pics from last year, which demonstrate this well. Eight (8!) such exhibition caverns like this:
Thousands upon thousands – probably hundreds of thousands of visitors roam to and fro, and thousands more stand on… stands: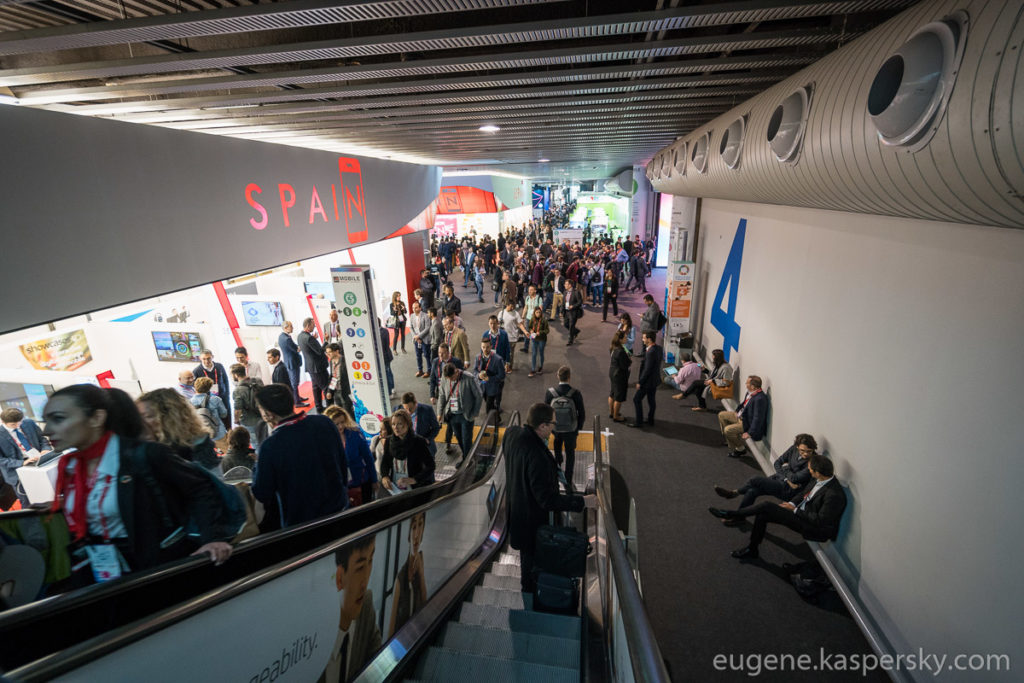 The monumental scale of the event even warrants excursions around it to take it all in – or just specific elements of it (e.g., IoT-related bits)! Never seen that before; but, then, I've never seen an exhibition this massive…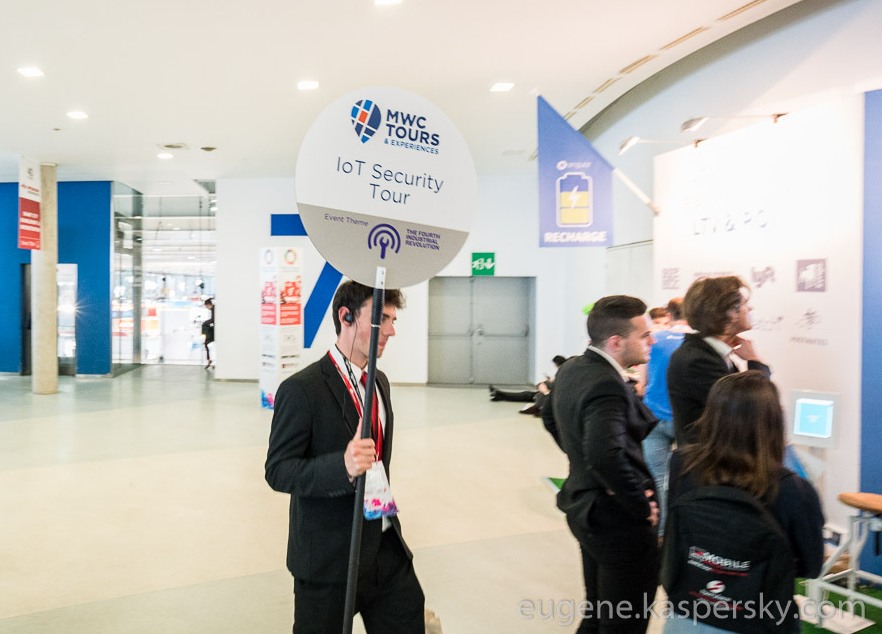 2. Of course, we're also here. Over there – pavilion 8.1, to the right of the main corridor:
We also spotted a few competitors…
The big guns really impress with their big stands: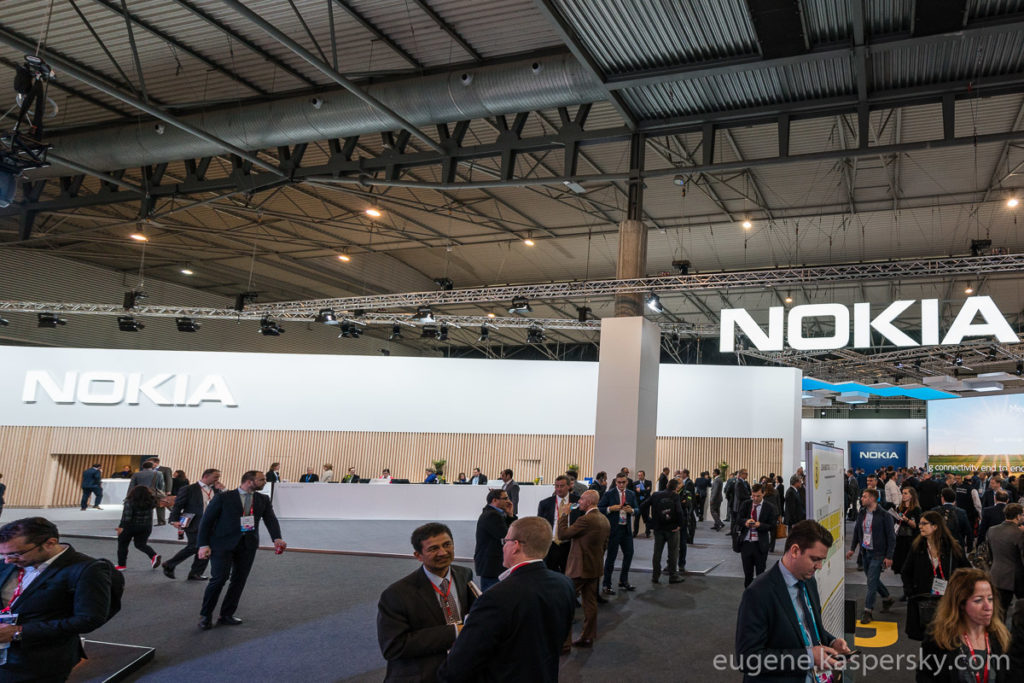 I've a feeling this is the main donor to the exhibition: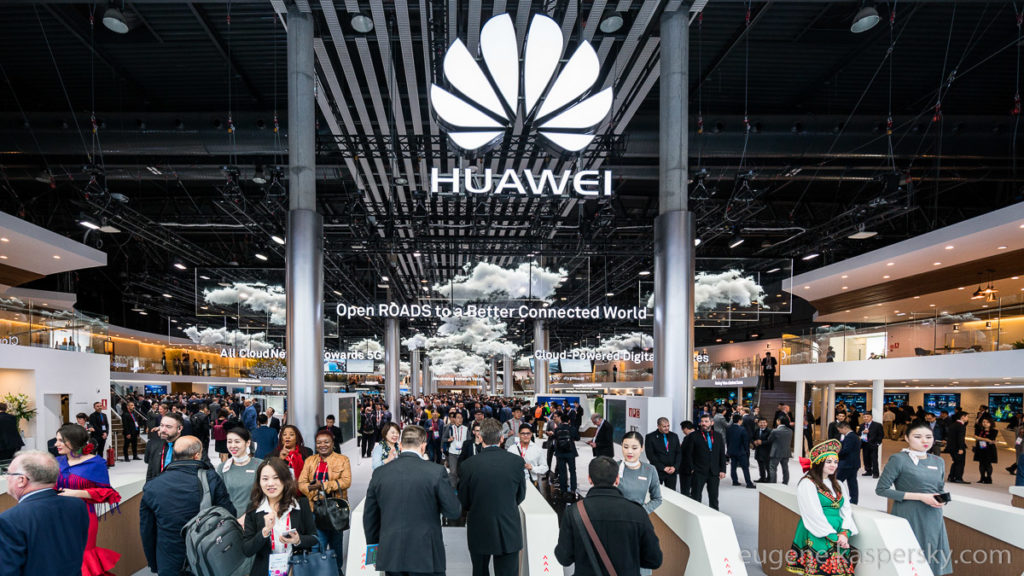 And at the other end of the spectrum, the understatedly small and modest:
3. Mobile World Congress, despite the name, is by no means merely a mobile (tele)communications gig. MWC is stubbornly refusing to drop the 'Mobile' prefix, but I do think 'Digital' might be a more suitable replacement. There's also IoT; there's also the automobile industry – aha!: automobile :). Yep – they're merging, faster than this here automobile of the future:
Here's another rather well-known 'mobile' company: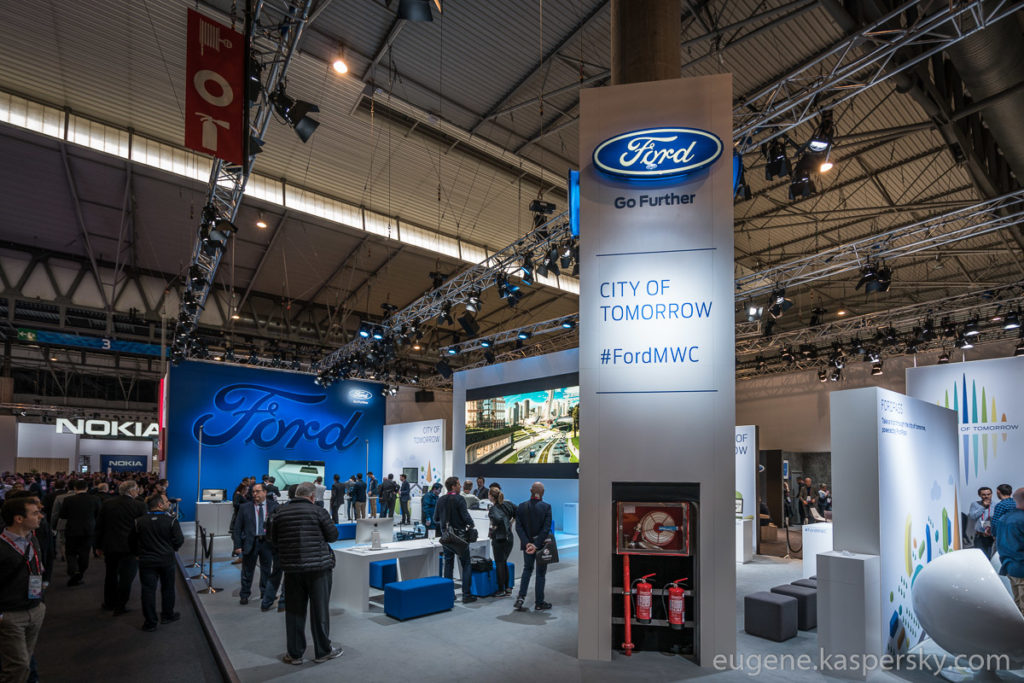 But who's this?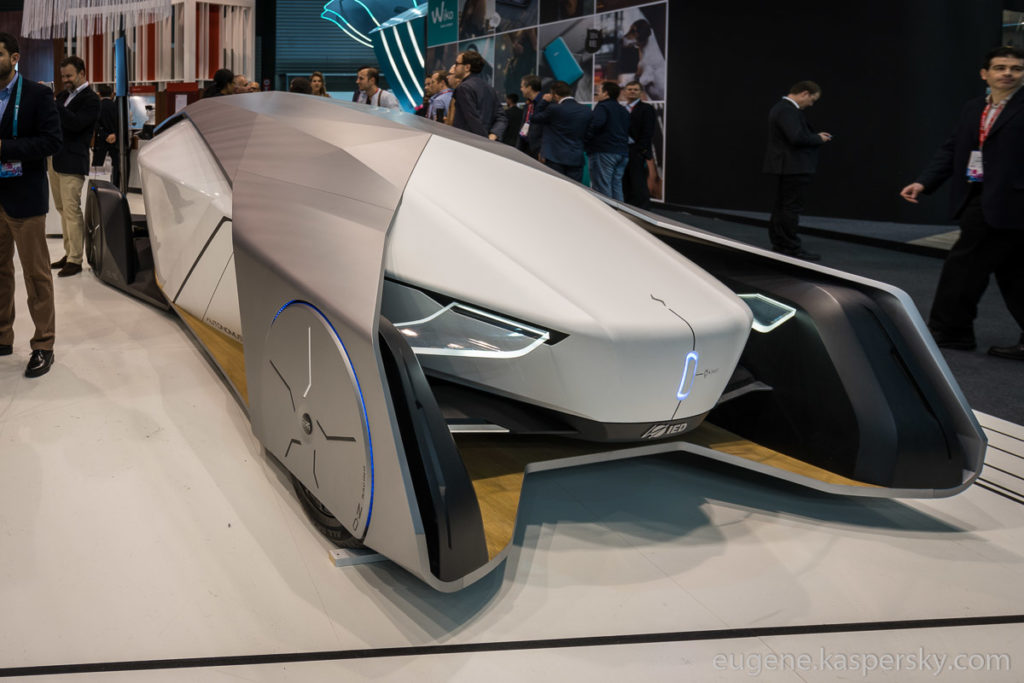 More good old mobilers: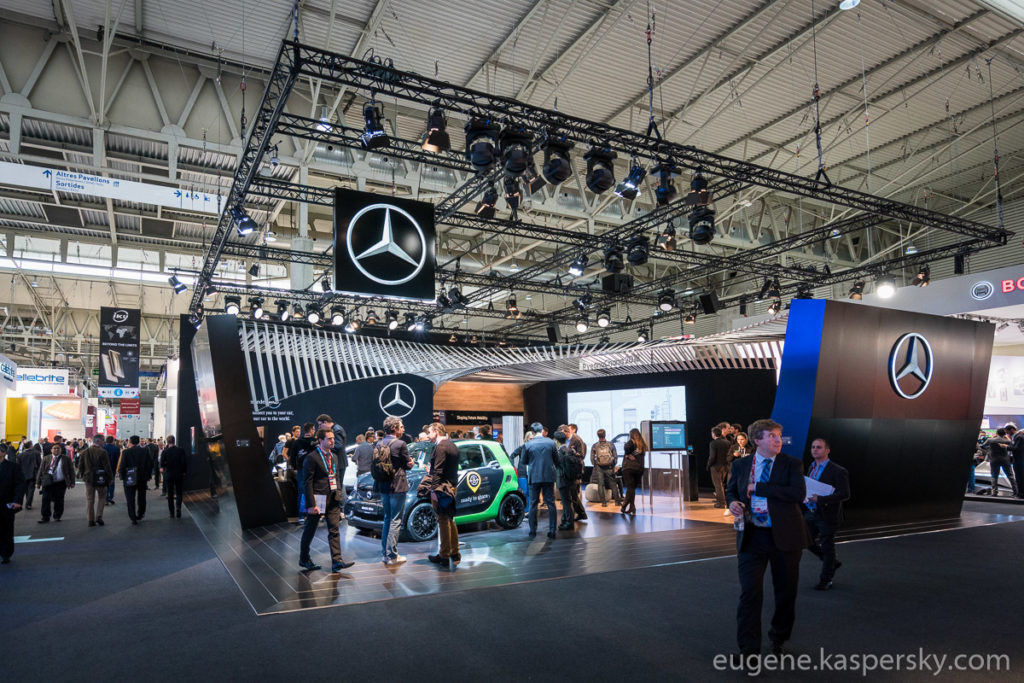 An excellent e-class-mobile: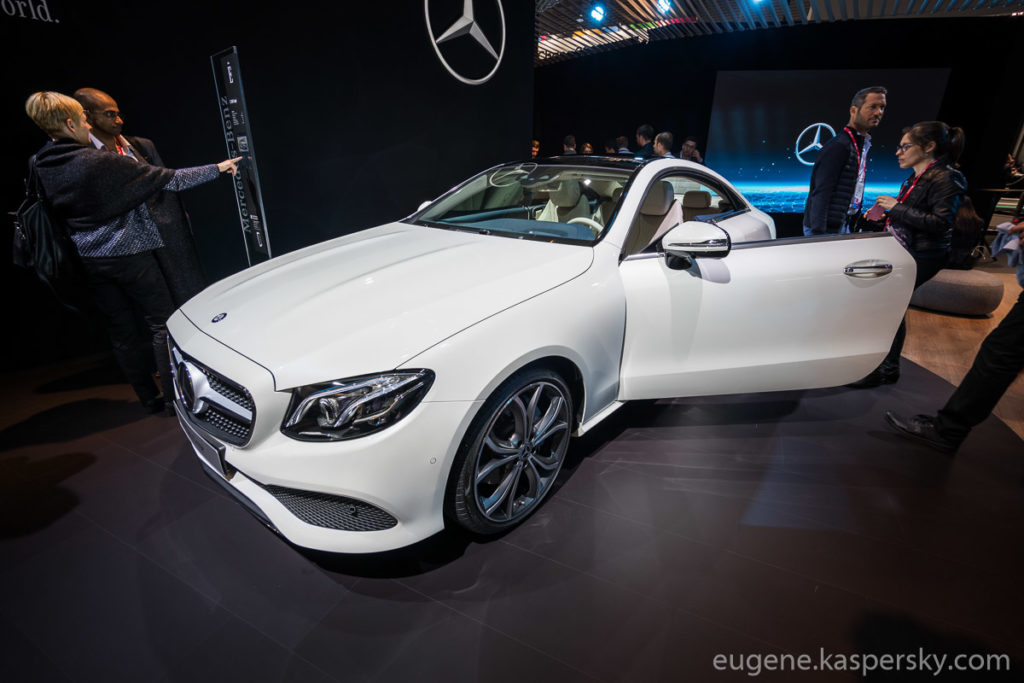 Tron returns: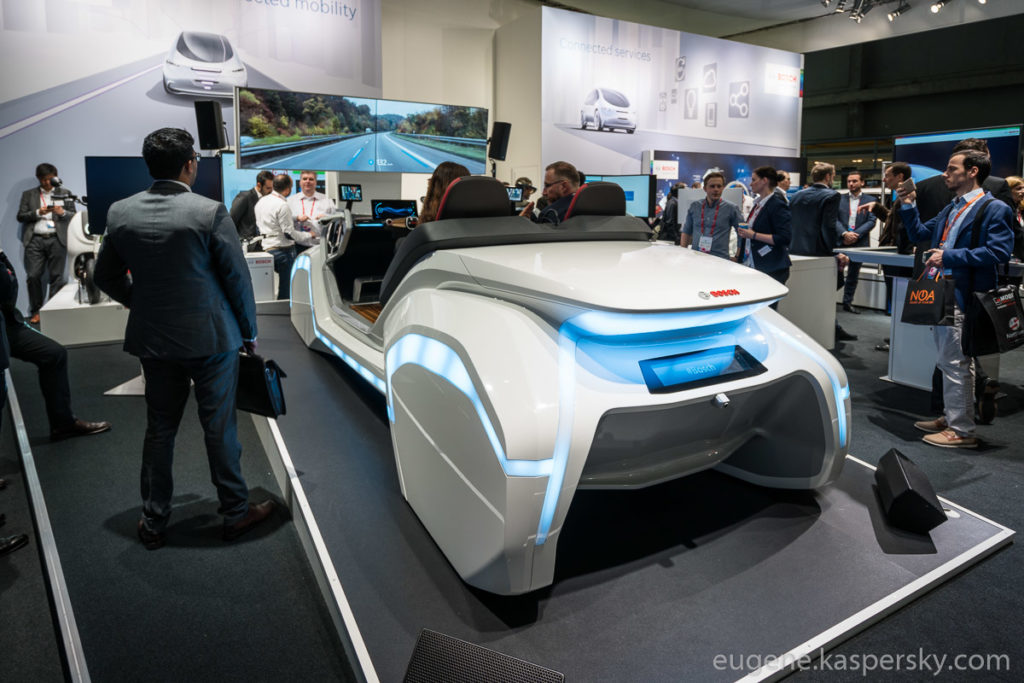 Indeed, if someone had brought me here with a blindfold on, took it off, and asked me what this exhibition was about, I'd answer: smart cars of the future. And I'd be right – since mobile phone manufacturers have been pushed to the sidelines. Who'd have thought it? :)
4. Yep, mobile manufacturers aren't the main attraction here anymore. Most of the prime spots here are dedicated to IoT companies. Companies producing robots, thermostats, monitors, cameras, cars… Even industrial companies have started turning up: I saw one that builds and services hi-tech towers (ok – it wasn't in the prime space, but it was at least here).
But purely mobile technologies are still alive! And they fight for a place under the Barcelona sun. They're mostly unknown by name, but they still creep out of the woodwork and show their faces. I wonder which of these unknowns will soon become mega-brands to leave today's mobile kings in the (silicon) dust. And which of them will, after looking so promising and impressive with their slick designs, dissolve in the rain of cyber-toxins of human reality? Oops; I've gone a little too far there. Let me be a little… less narky…
I'll try to be less narky, but it's difficult when I see recently-born 'game changers'… Grrr!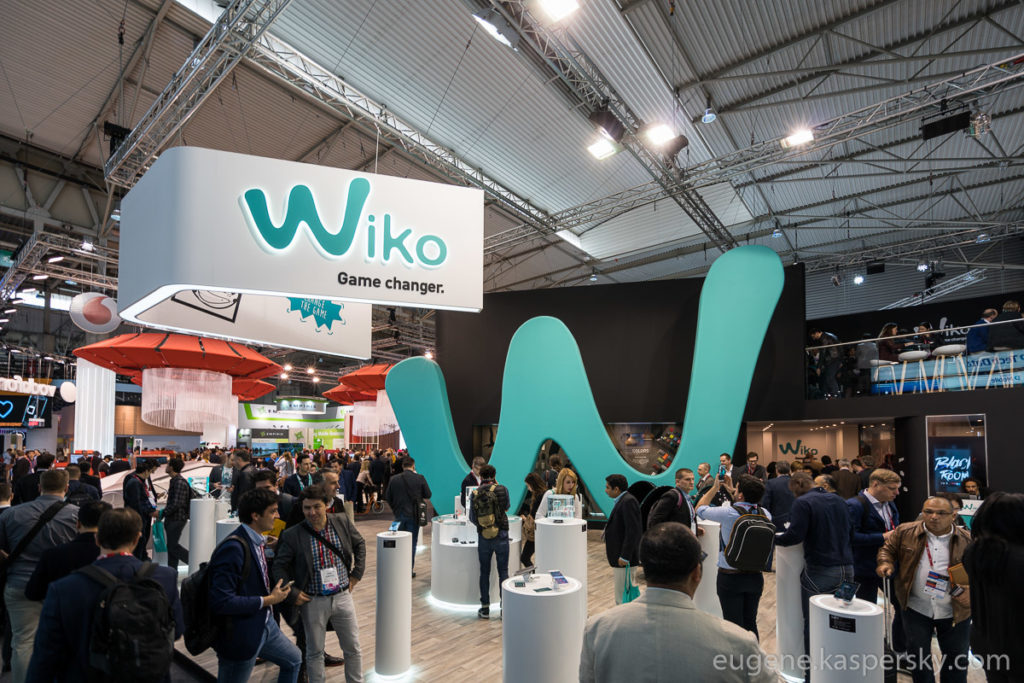 Mobile modern kunst?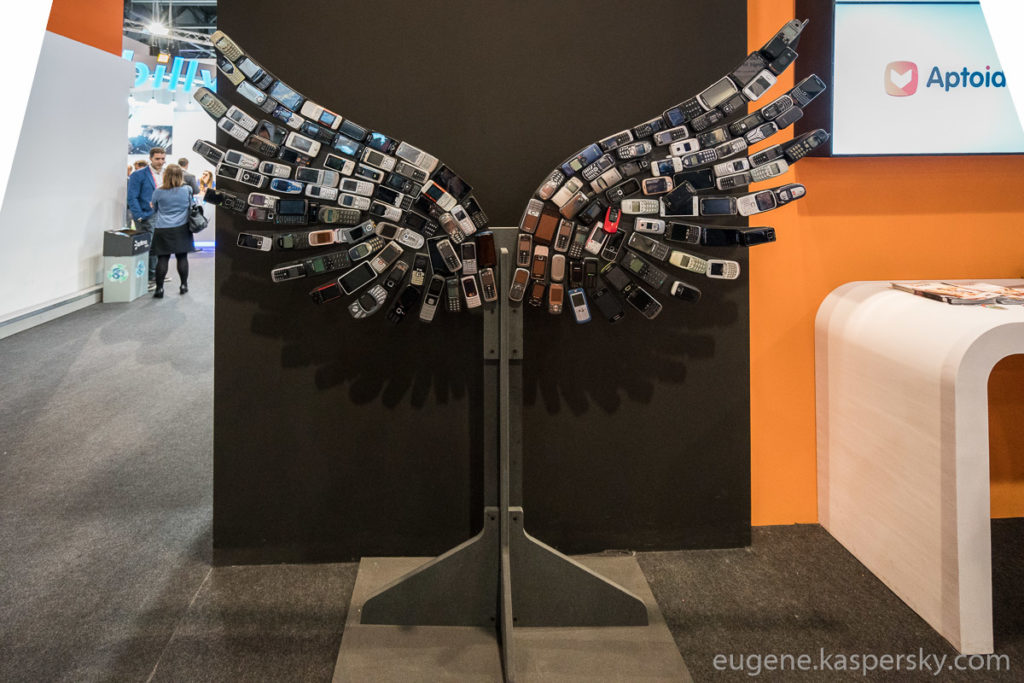 Have you heard of a British smartphone? Neither had we, but here it is. A genuine Anglophone!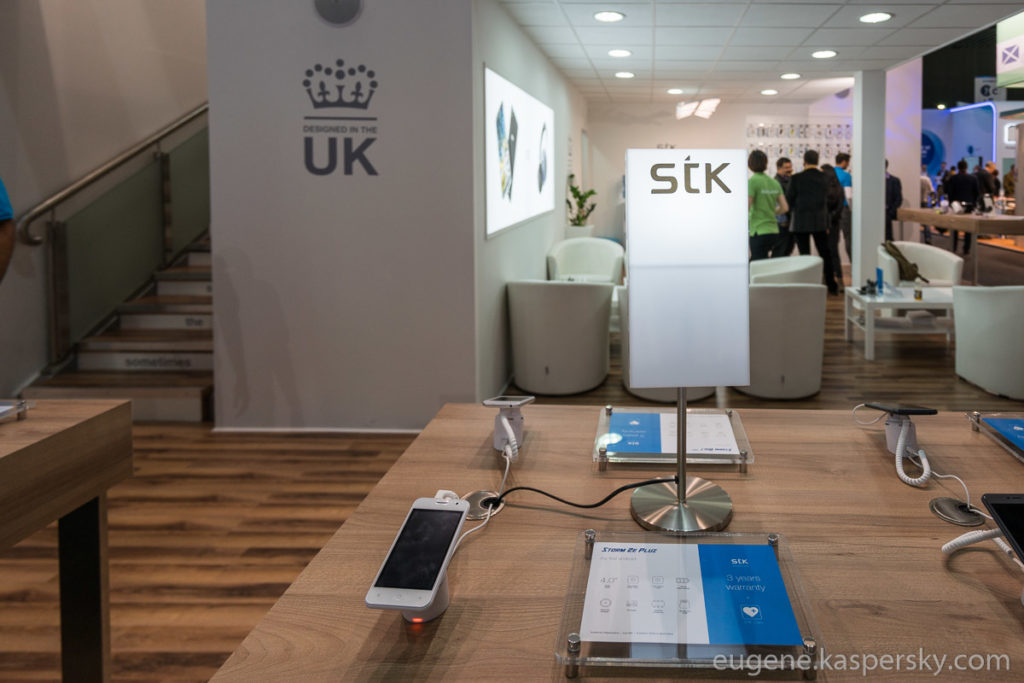 5. And so on – and all very photogenic!
And of course there are robots – they take photos and make comments, apparently…
Well, I've heard of drum machines, but this?!…
Hmm, a robot playing an electronic drum kit. Is it just me or is that some pure AI regression? I mean, WHY – when beatboxes have been making perfectly excellent block-rocking beats for several decades?
Woah! A robot made of Lego to do a Rubik's Cube! First it works out the colors of each block, then off it goes. What don't they think of these days?!
Here's the name of the company with the Lego-Rubik-robot. Quite what they do I didn't work out, but respect for that Rubot!
6. What's all this then? Who let the animals in? Even if they are really cute and all … Oh, it's a "connected seal". That's right, connected seals. Seals, walruses. I wonder how they charge their phones?
There were lots of national stands belonging to a variety of countries. South Korea, meanwhile, had stands in almost every hall (8 of them in total). There was no German stand either; it turned out that the constituent states had their own stands.
7. The most important thing though was the speech I gave in front of a large and highly respected audience. A so-called keynote speech. Somewhere here:
I was pretty nervous beforehand and broke out in a cold sweat, but then went on stage and just let rip with loads of scary pictures and stories, using not just words but also intimidating gestures with my hands, feet and other body parts, and even switching off the lighting in the hall twice to demonstrate the impact of a cyber-blackout.
8. And that, ladies and gentlemen, was the story of my trip to Barcelona. It was a bit tiring, so I'm sure you can forgive a weary man who simply couldn't resist a tempting offer by a cork company –
Yes, that's right – they simply place a cork cover over your mobile phone. The embodiment of cool :)
Overall, this was a truly extraordinary show-exhibition-event. It is highly recommended for all companies working in mobile-IoT-automotive.
9. And now for something a little different. Just Barcelona. February, tourism. Yes! Exactly. Engaging in tourism … – … (and I wrote "engaging in tourism" on purpose – I hate these linguistic quirks, but that's a topic for another post).
The best time for travelling around Europe is February. Need I explain more? It's pretty obvious – just look at La Rambla.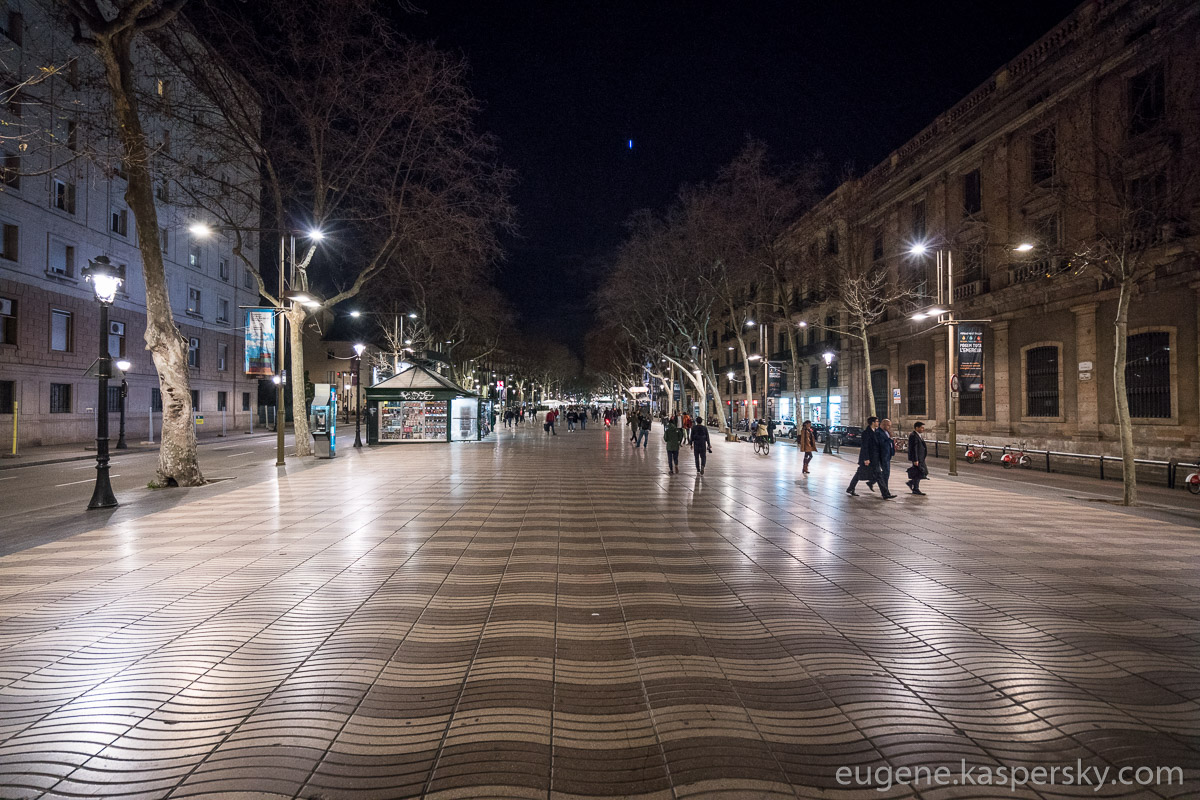 La Rambla is deserted! The temperature is pleasant, the restaurants are working, and life is beautiful. And there's no one around! How often do you see La Rambla like this, eh? Hey, fans of Spain-Catalonia? :)
It's just beautiful. The view from the window. Barcelona = 5! // That's just a "five", not "five-factorial" :)
The rest of the photos from Mobile World Congress 2017 are here.