Hi folks!
I've been just sooo busy of late. Not complaining one bit though, for much of that busy-ness is… the kind business I like most: travelling plenty for exhibitions, conferences, meetings, introductions, and sometimes lecturing at universities; plus – my ever-present guilty pleasure while on those same travels: small doses of tourism where I check out (preferably new-to-me) places of interest, camera always ready to hand…
Just the other day, my travels took me to a country that's ever popular with regular tourists, but somehow I – a pro tourist :) – had never been to! Yes, you've seen it in the title already. And I'm sure many of you, dear readers, have been to Egypt yourselves. But moi? Jamais. Comment?! Pourqoi?!…
Indeed, though I'd visited precisely 100 countries of the world (my 100th was Angola, in 2020) before this +1, Egypt wasn't one of them. For one reason or another, I'd always passed it by. My routes have always mostly been northerly (for example to the Americas), westerly (e.g., Europe), or easterly (Asia…). Directly south (almost) – not too often, besides Turkey perhaps…
So, finally, I've made it to the land of the pharaohs. Business was done (despite the traffic jams trying their best to foul up our scheduling), and the tourism was plentiful too. But of course it was. This is Egypt: more ancient history than you can shake a stick at…
No prizes for guessing which place of interest we checked out first – yes, of course, it had to be the Pyramids (who knew?!). I'll be telling you plenty about them later; for now, in this post, some intro snaps for you:
You can go inside the Great Pyramid of Giza – through a tunnel to one of the chambers: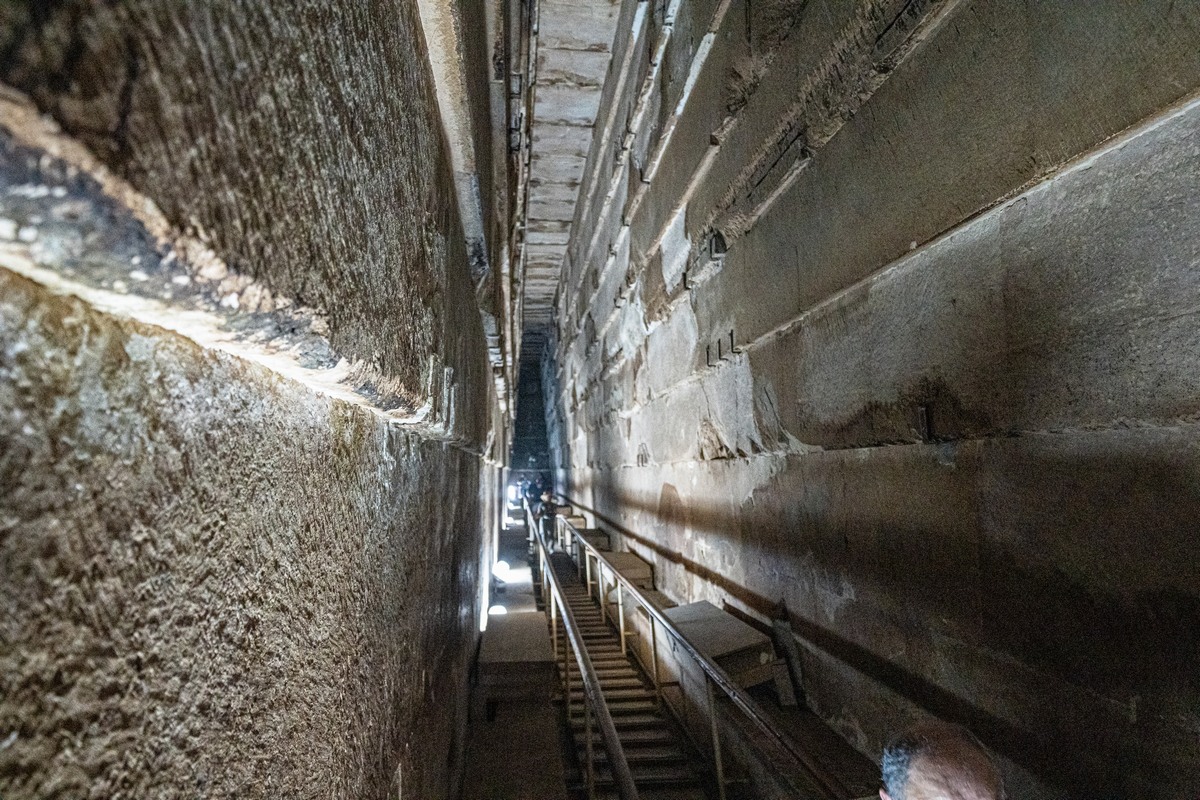 Do you see in these pics how the stone blocks are laid at an angle, following the slope of the tunnel, whereas the exterior blocks, as we all know, are placed horizontally? How so? Why? Indeed, there are "many varying scientific and alternative hypotheses [that] attempt to explain the exact construction techniques [of the Pyramids]" ( – Wikipedia)…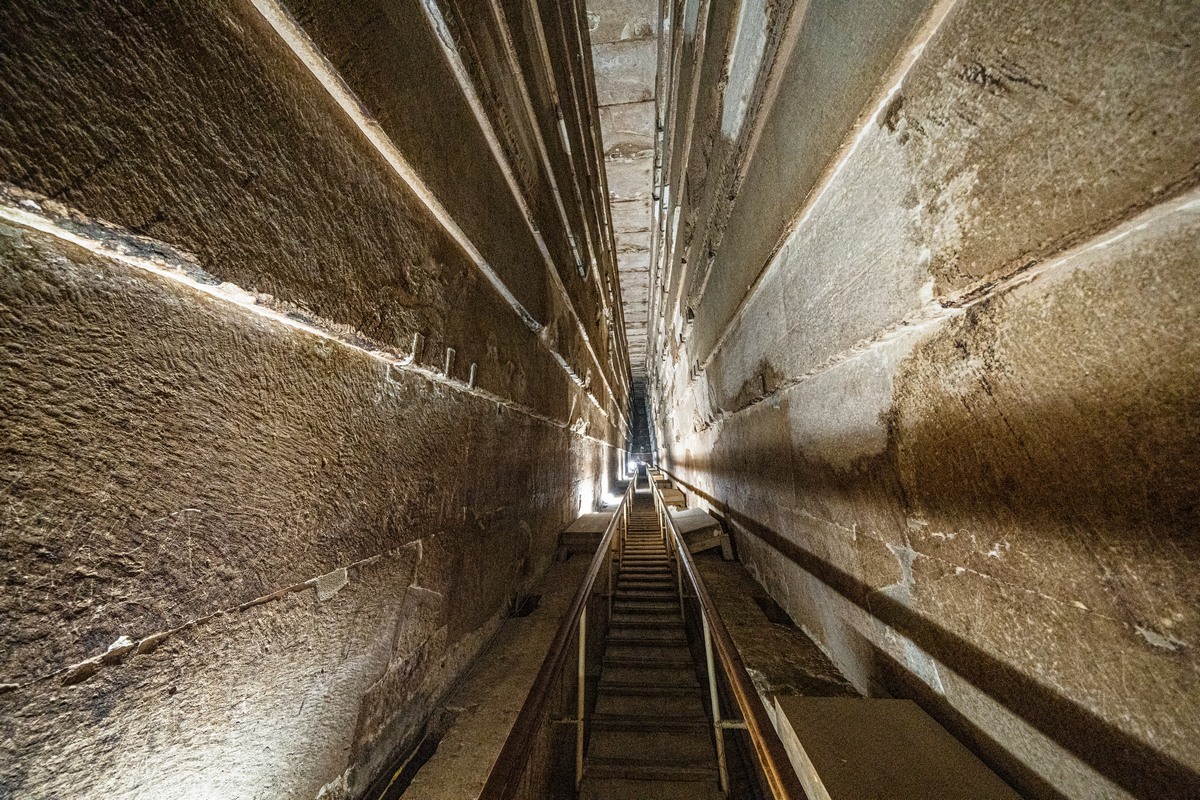 The one and only Sphinx! Must-see, obviously…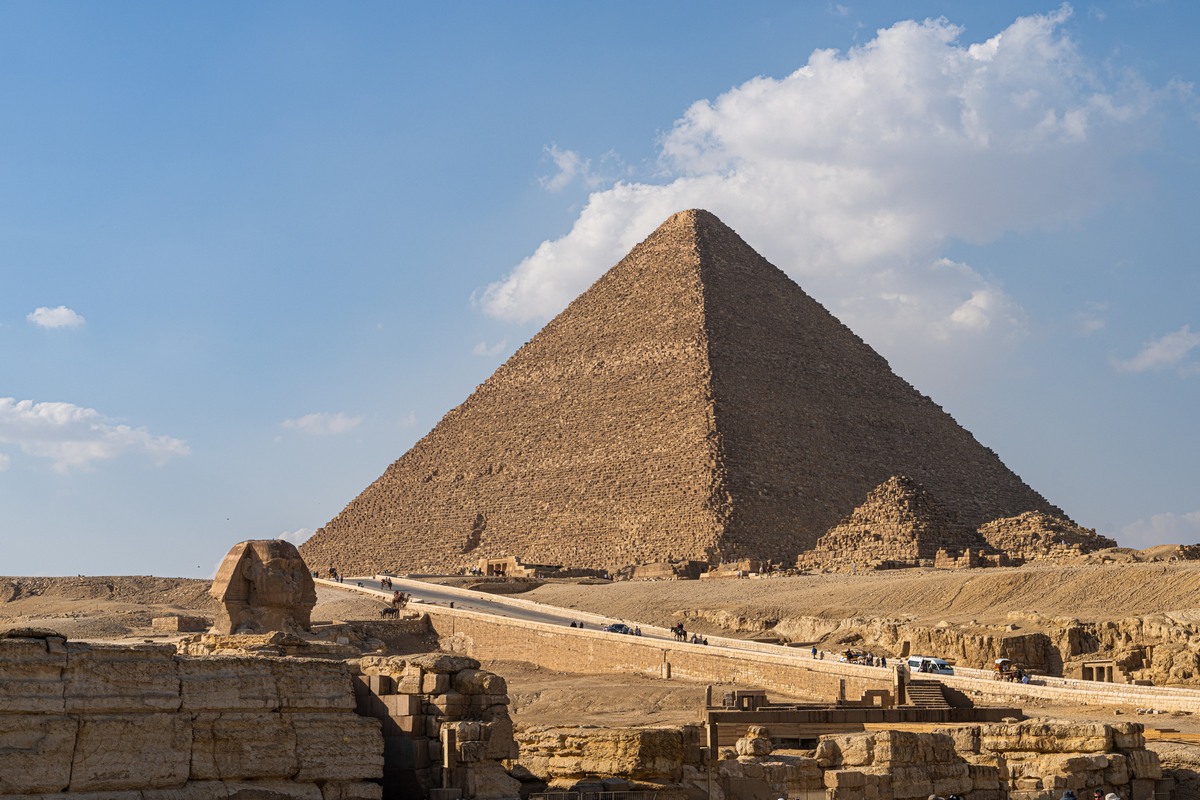 The Sphinx has been sat there all-feline-like for… 4500 years! Maybe even longer (according to some pseudo-theories). Oh my Giza! Even at "just" 4500 years old – it's still the oldest monumental sculpture in the country!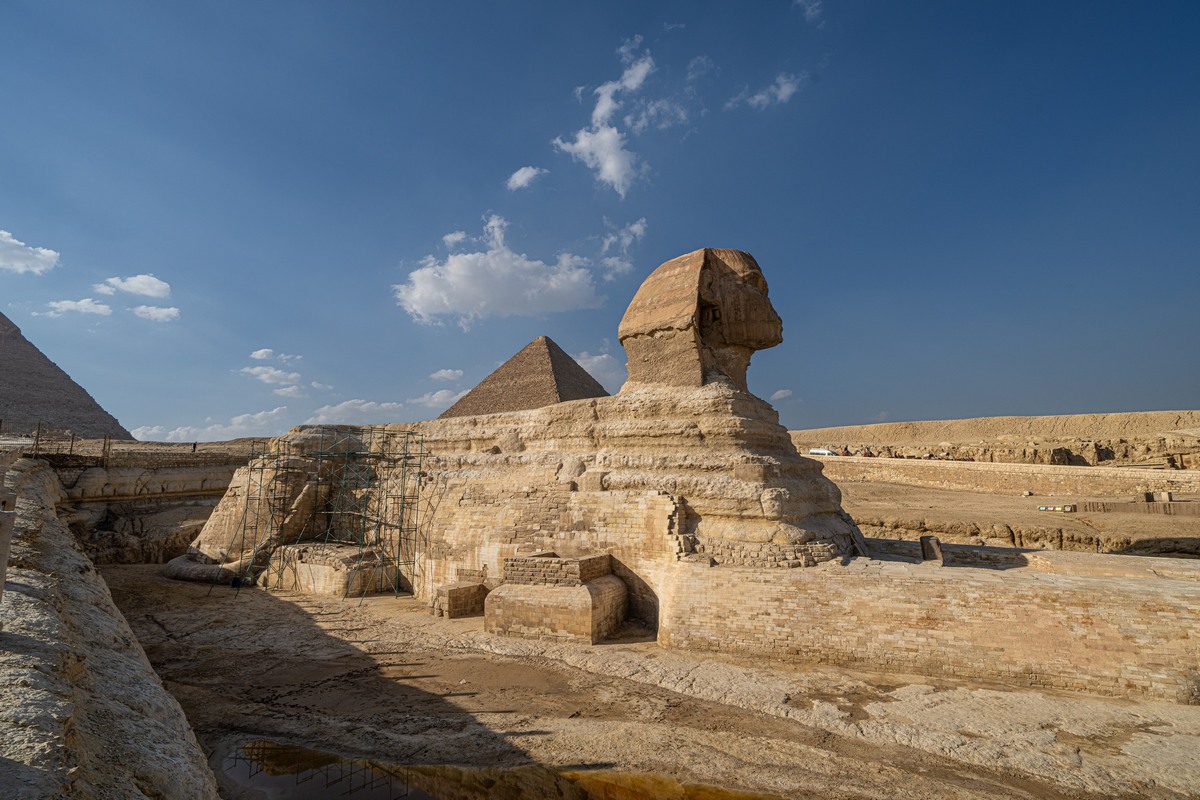 The Egyptian Museum is also must-visit. Apparently it has more Egyptian exhibits now than the Brits carted off to the British Museum…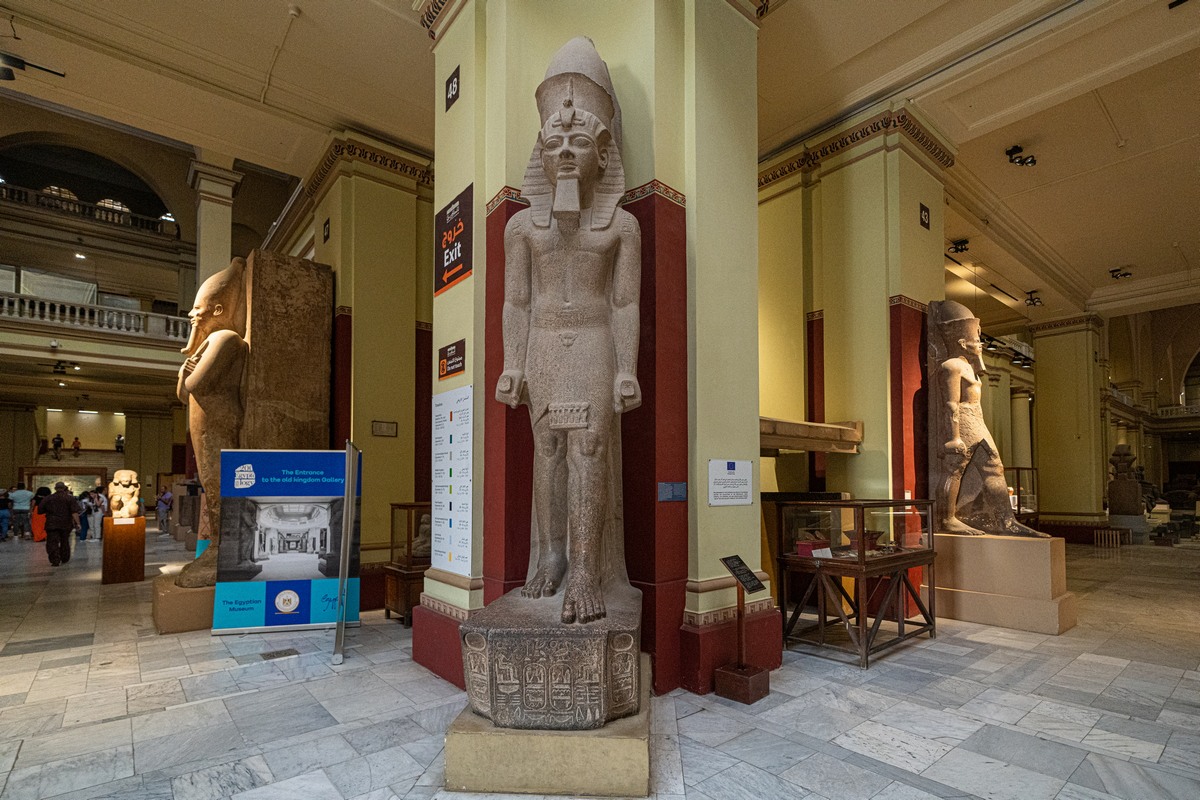 Mummies…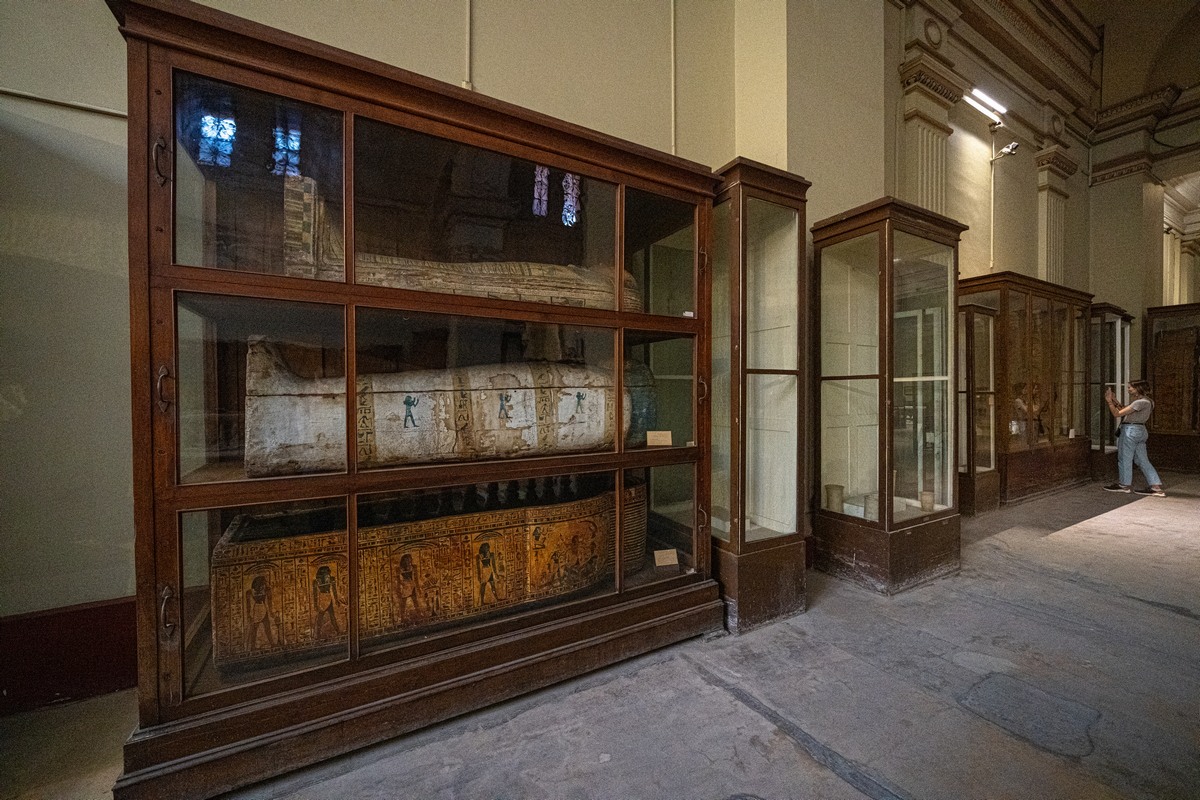 After Cairo, we were heading south for more ancient antiquity extraordinaire – in Luxor. But before that – hot-air ballooning (which, though awesome, should have come at the end of our trip; more on that later…).
Luxor's Valley of the Kings: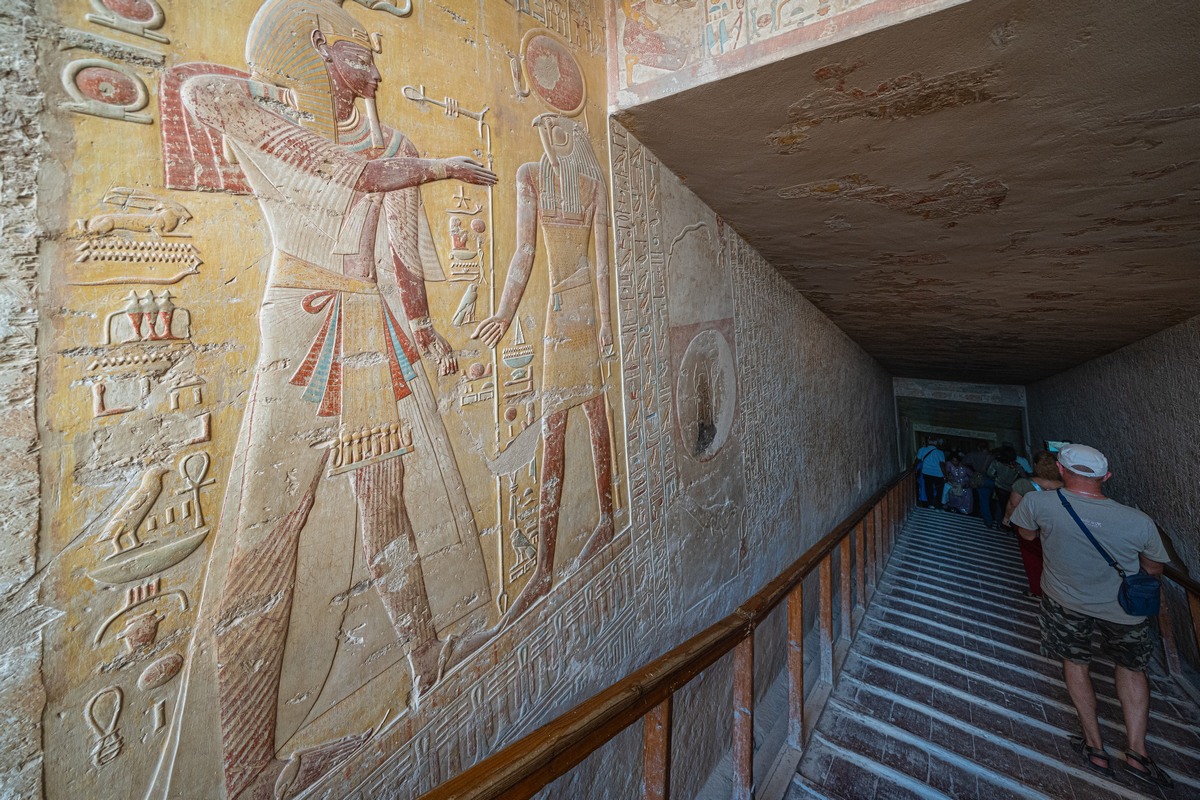 Tombs, catacombs, burial chambers – with long-deceased (mummified) royalty inside… it all keeps getting dug up – in the name of archeological-Egyptological-mythological research. I'm not so sure though: shouldn't the dead be left alone in sacred peace?…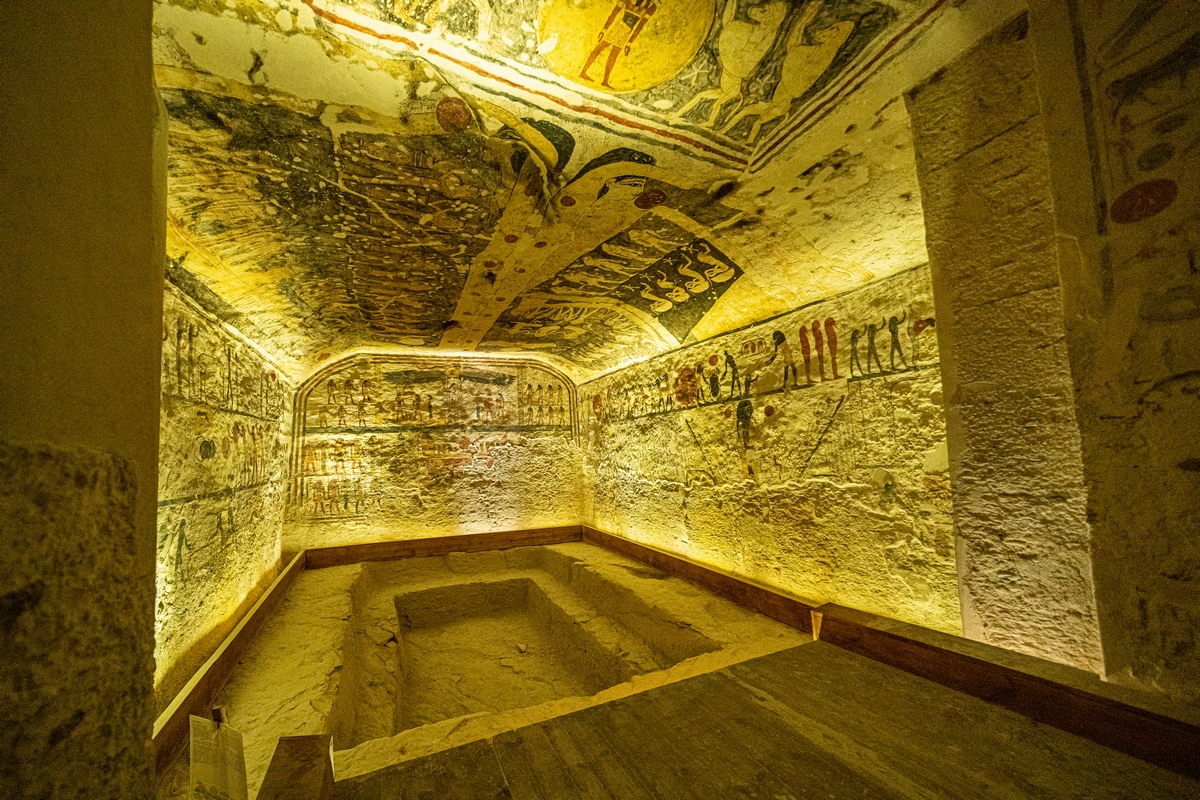 The engravings on the walls: oh my glorious! ->
Next up was on our whirlwind tour – the Mortuary Temple of Hatshepsut:
Next – another mortuary (death fixation? What death fixation?:) – the Temple of Amenhotep III: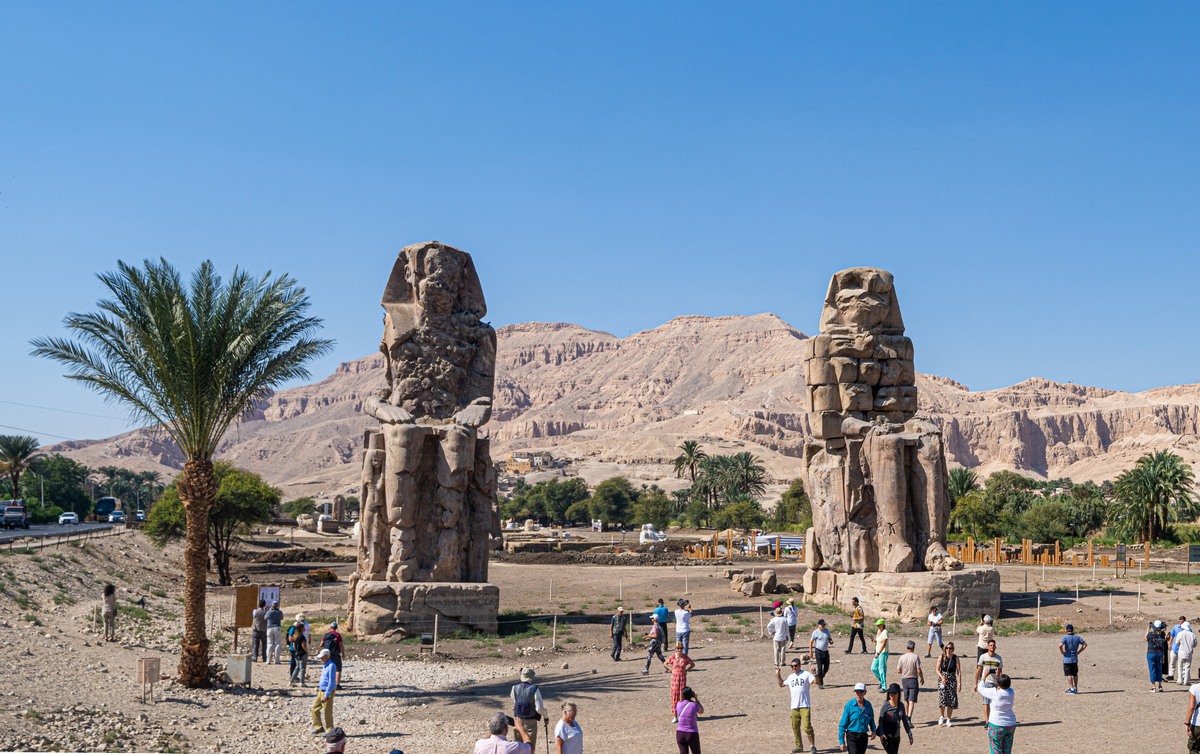 Come evening – and we were checking out the main temples on the eastern bank of the River Nile. Alas – we only had one day of tourism in Luxor, and that's waaaaay too little. I reckon you need a week just for the Valley of the Kings!…
Not to worry: we'll just have to come back!…
To contrast – modern Cairo: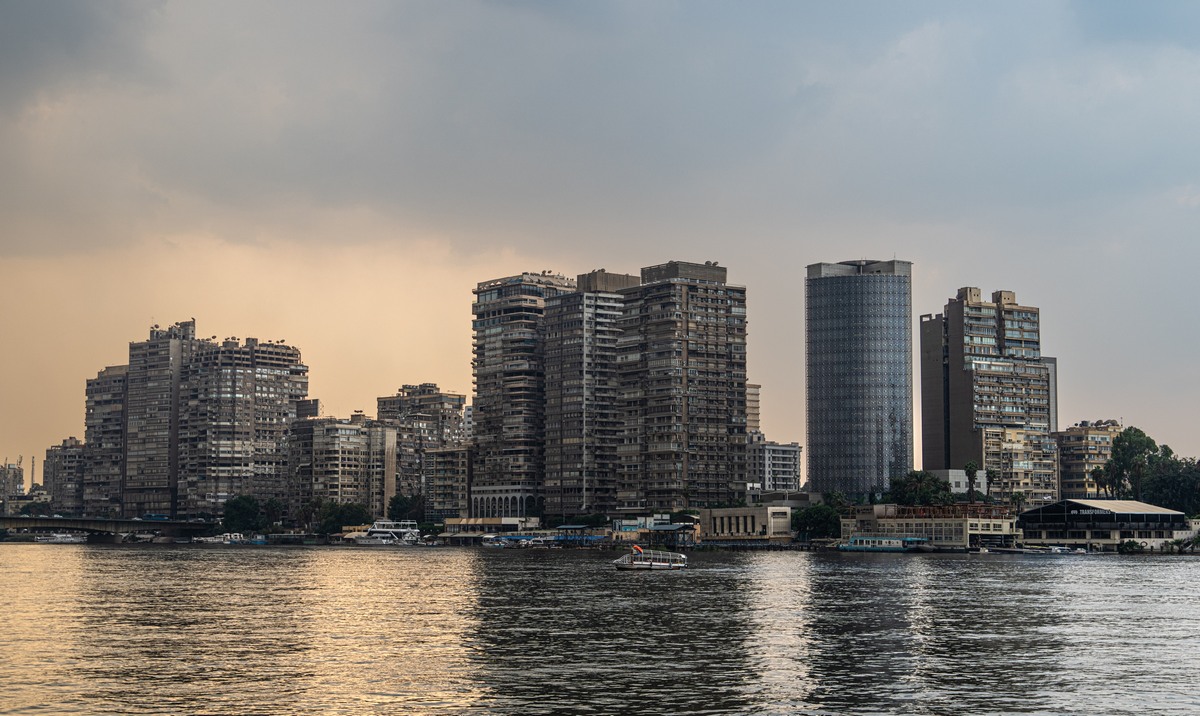 Cairo Tower. Its history – geopolitically colorful, let's say )…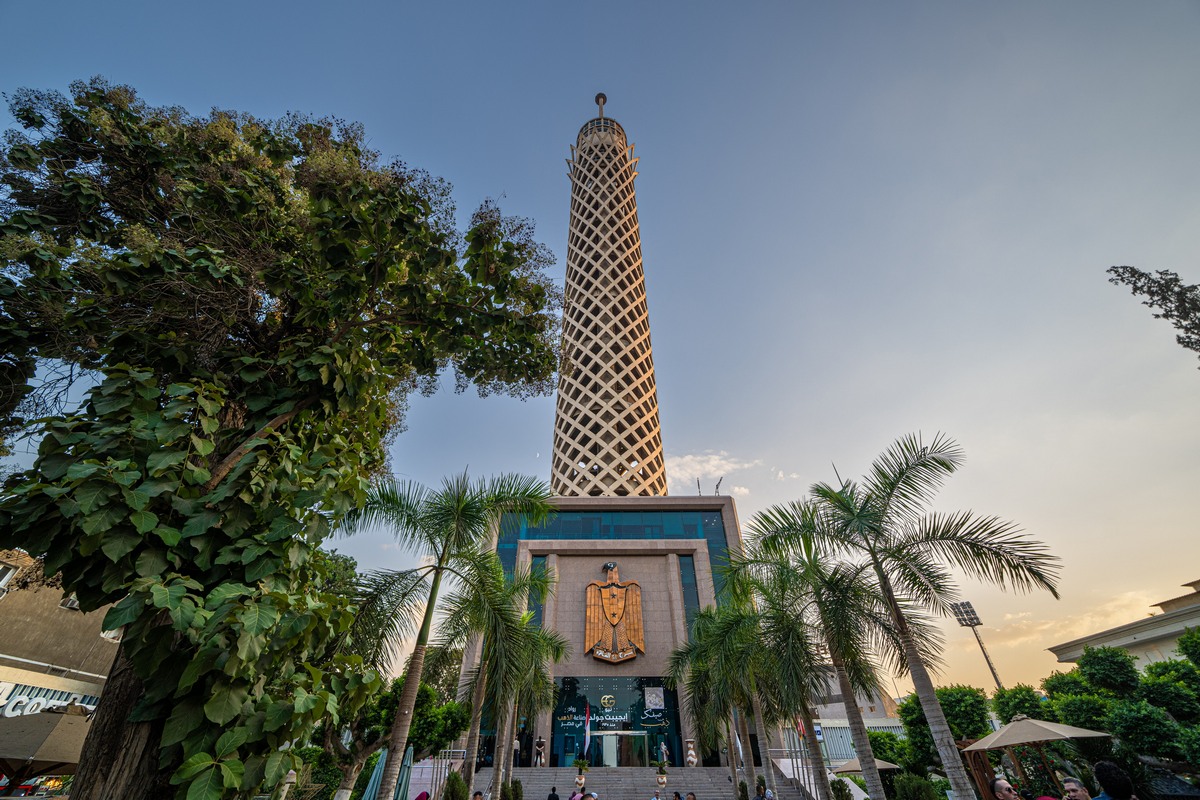 And here are the views from its top:
And that's all for today folks – your Cairo-aperitif duly quaffed. The meal comes later. I'm not sure quite when since, as mentioned, I'm as busy as a bee of late. I will find the time and energy soon though, I promise…
Right. I'm off to bone up on ancient Egyptian history. As you do when as busy as a bee )…
The rest of the photos from Egypt are here.