Innoprom: third time – and still lucky!
The other week I found myself at Innoprom-2022 – the industrial exhibition in Yekaterinburg. I'd been twice before – in 2017 and 2021 – and, come this year, I can now say that it's progressed well.
I was there for just one day, and was as busy as a bee – as per the template. Still – I did manage to find the time to take a few pics of some of the more intriguing stands and exhibits…
But, first – it wasn't the exhibits or stands that impressed most of all. Can you guess what did? Have a look at the following photo. Got it?…
Masks no longer needed. Hurray! Away with you, maddening muzzles! Yes, the virus has weakened, immunity has risen, and the situation is (seemingly, mostly) under control. Let's hope it stays that way. And I'm sure it will. After all, mega-awful mutants tend to visit us every ~50 years: there was the Spanish flu in 1918–1920, then the Hong Kong flu in 1968–1970, and then of course corona in 2020–2021 (yes, there've been other virus pandemics, but they came and went much less noticeably). Anyway, no matter: the latest semi-centennial pandemic – done and dusted!
Right. Next thing to impress? Actually – it wasn't impress, it was more depress. Just look at these lines to get into the event! Folks had to wait sometimes over an hour. Nope. Sorry: organizers – get a grip. This won't do at all. Sort it. // I was lucky: as a speaker I entered through a designated door without having to wait.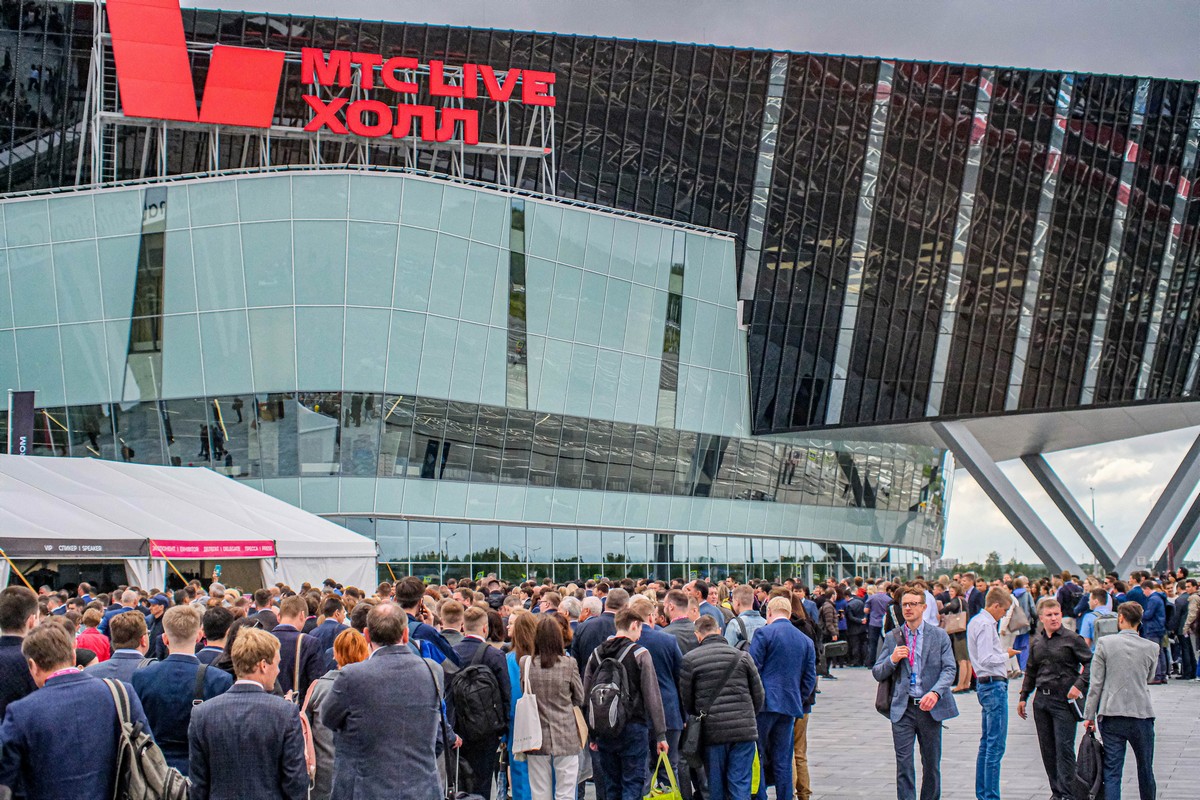 Once inside – first thing's first: head over to our stand, where I had my first meeting scheduled. And here we are! ->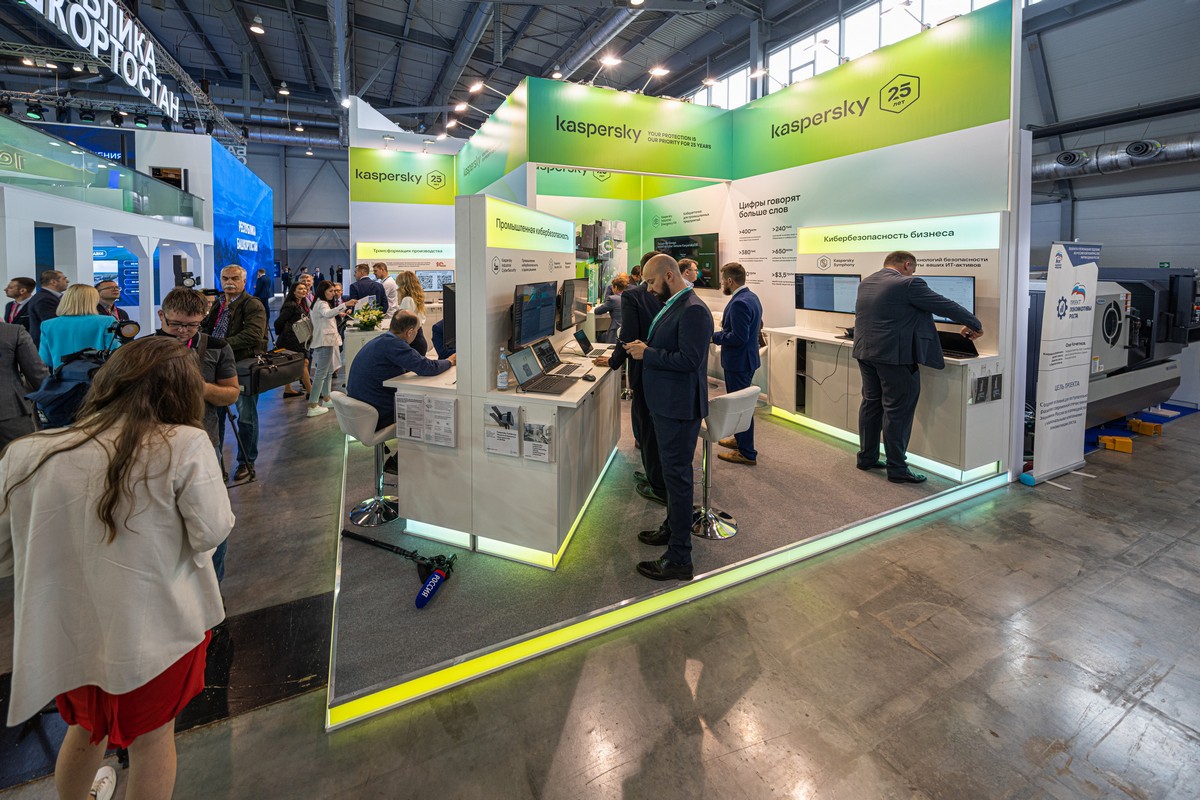 Of course – our emphasis at an industrial exhibition was on our industrial cybersecurity, Security CAD, cyber-immune gateways, and so on…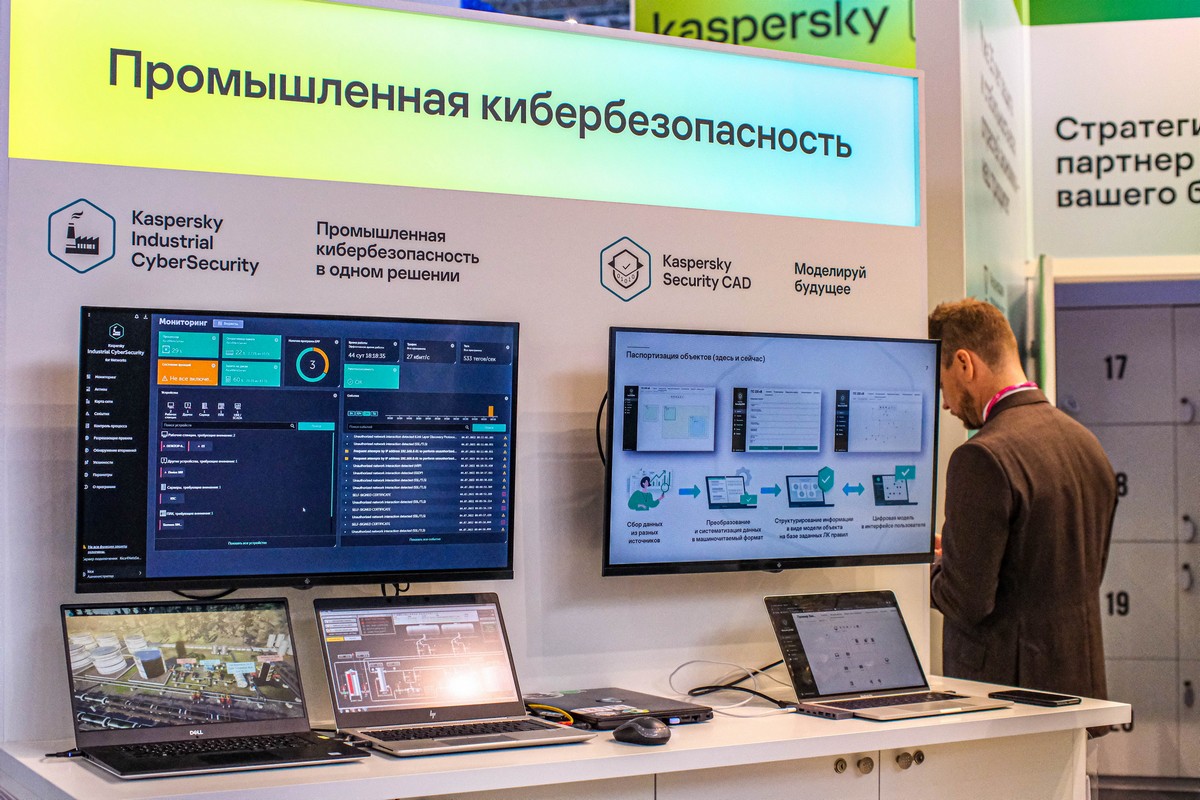 I also took part in two panel discussions. The second of these took place in the main hall and was televised – but I wasn't even expecting to participate. The main – painful – topic, was sanctions and the problems they're causing for industry. Kind of like: "With no spare parts – how can we keep industry running?" Curiously, from what I've observed, industrial movers and shakers these days can be split into two categories: the first – fairly despairing about what can possibly be done. The other – working at three-times the usual intensity, searching for temporary solutions, while also carefully considering longer-term plans.
Another topic discussed was "industrial sovereignty"; that is, being able to do/make everything, as China. Indeed I keep hearing more and more about this and it's becoming louder and louder…
The new realities have of course affected us too; we're having to work all the more harder – as I've already pointed out. The first two or three months were… action-stations. Now things have cooled down a bit – but there's not a chance of us ever getting bored.
Panel discussions over, it was time for a walkabout around this here industrial exhibition…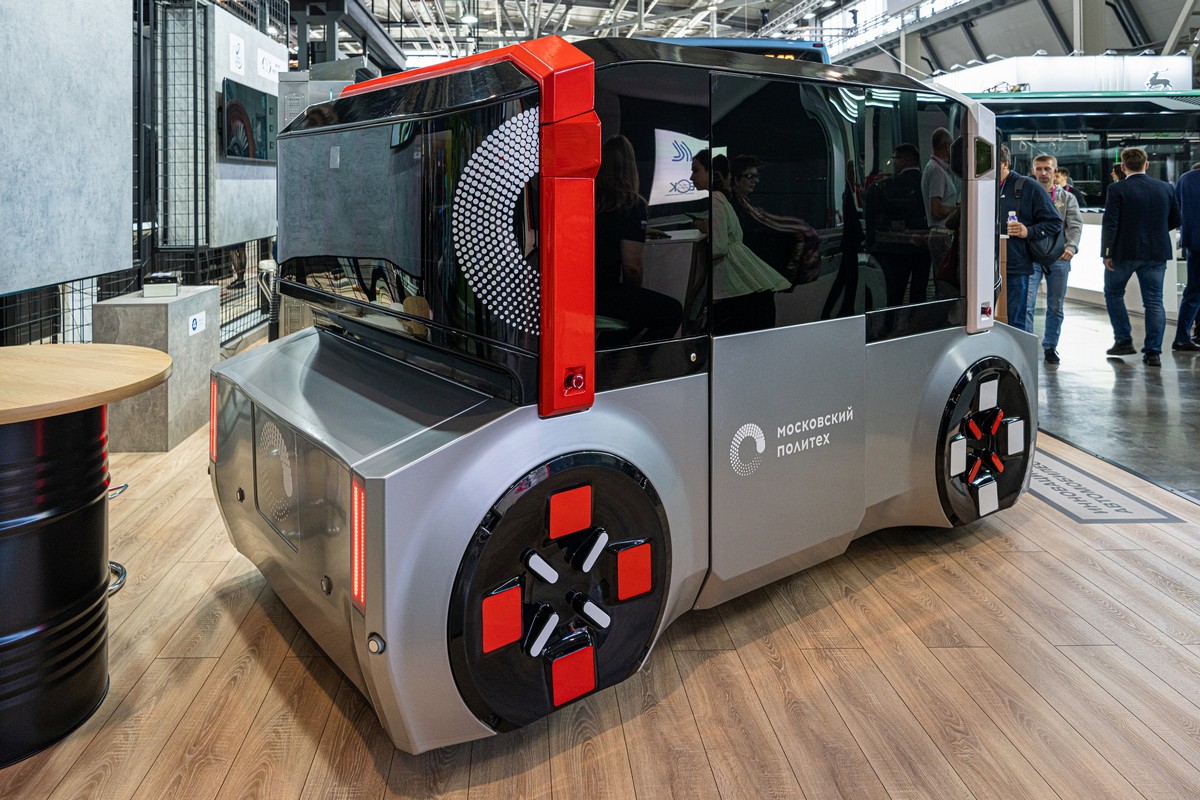 The electric cars were a big hit with the visitors. Sure – they're shiny, but also most intriguing: after all, no internal combustion engine needed, no transmission or other traditional auto components either. Accordingly, they're much easier to assemble. Electric vehicle charging points were also being showcased here – by a full five companies.
This is a prototype Aurus, which runs on hydrogen! ->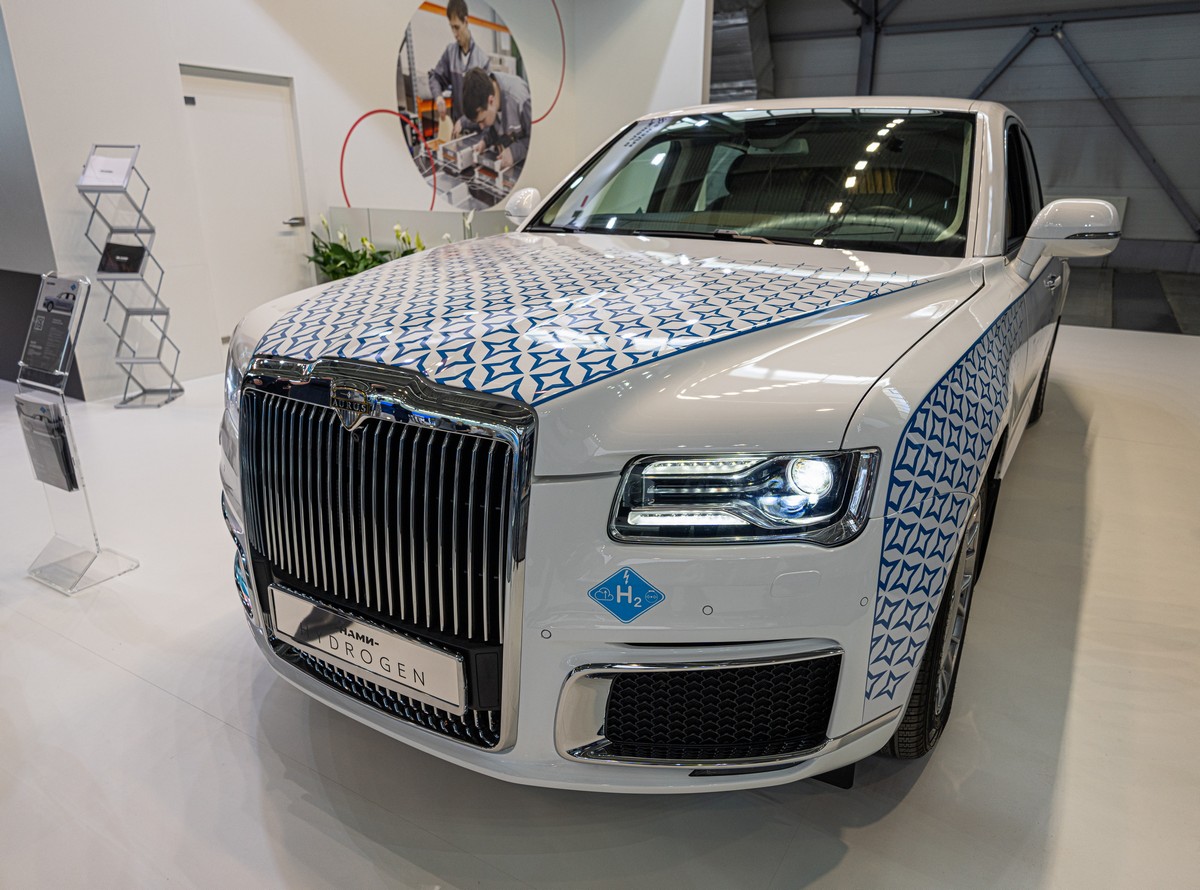 Drones were here in abundance too. I don't think it's too much of an exaggeration to expect that in a few years there'll be special cargo-drone air-lanes above highways, or that there'll be cargo-drone parking lots on the roofs of buildings for Uber-style drone-deliveries. That's some years off still though. In the meantime, we've got a passenger-drone-meets-helicopter-combo-concept! ->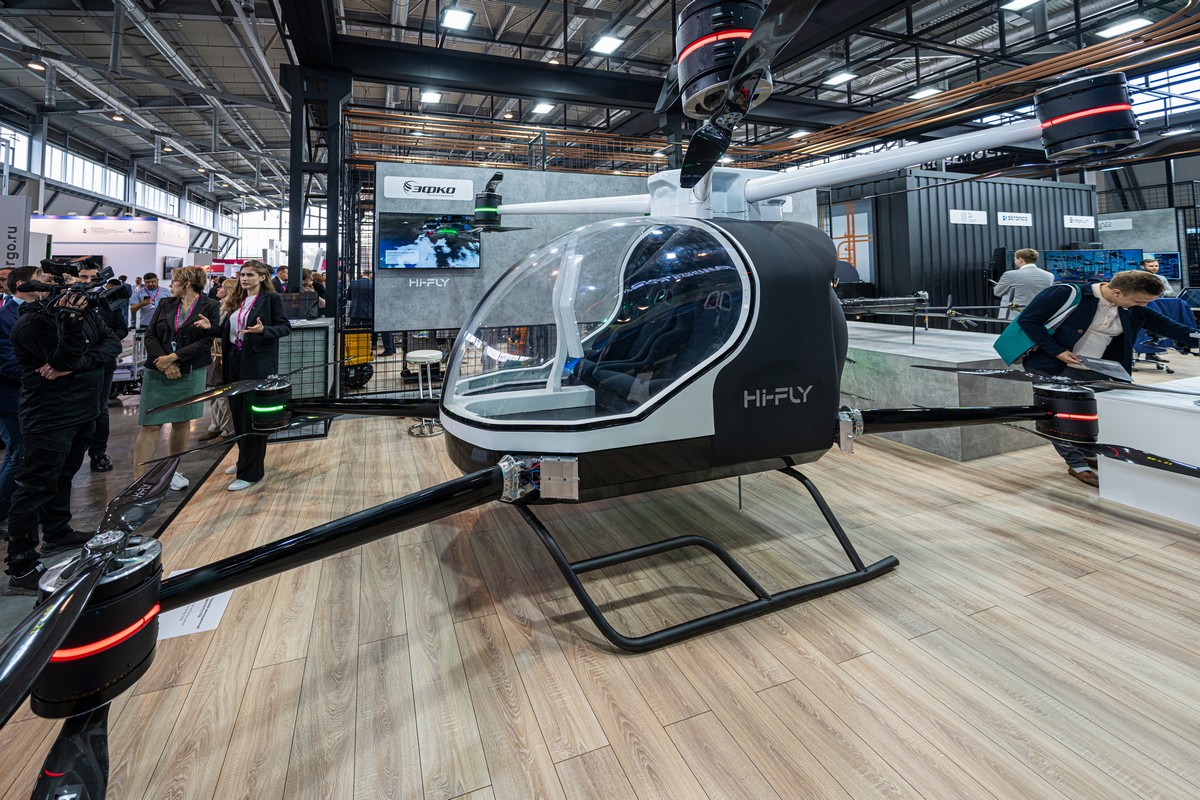 Alas, the scale of the pavilions was somewhat curtailed (this was no Hannover Messe of 2017, or even 2019). But, to be fair, some manufacturers' kit would hardly even fit into the building; instead there were monitor screens showing such gigantic kit, while the in-house exhibits were, among other things, more… conceptual! ->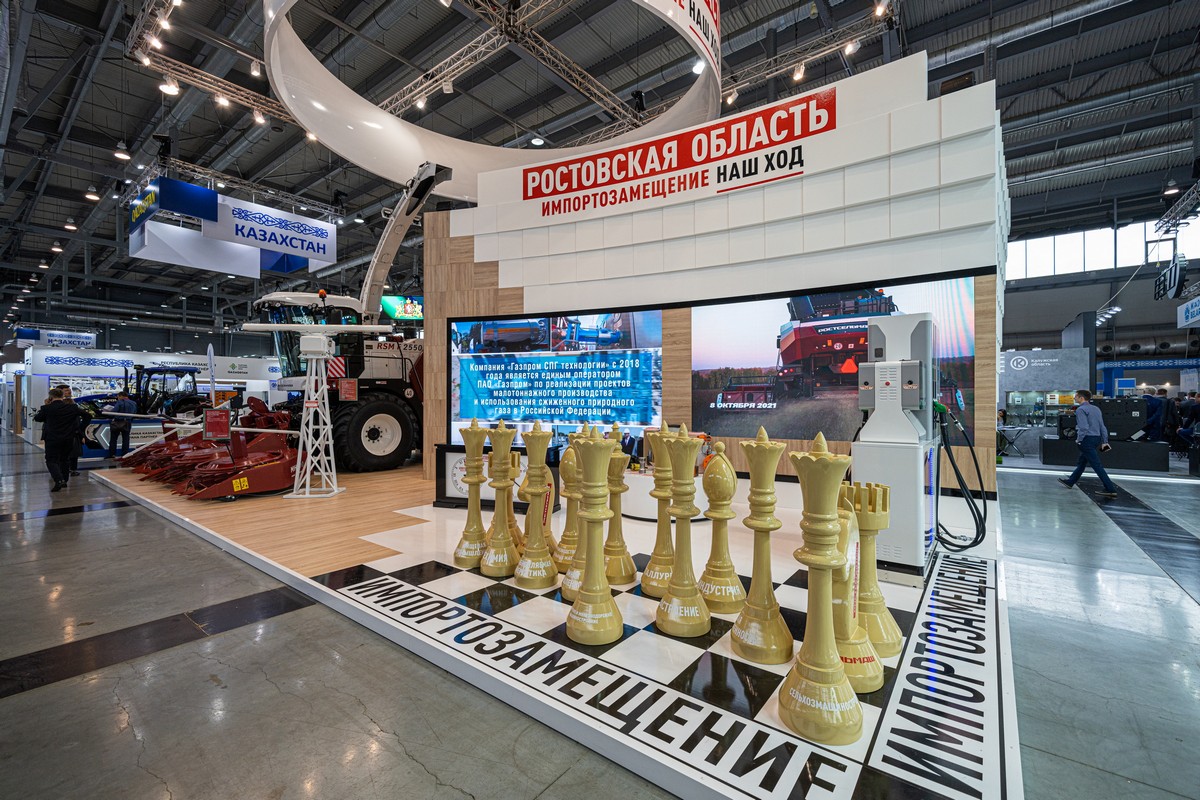 Some large items did manage to squeeze in ->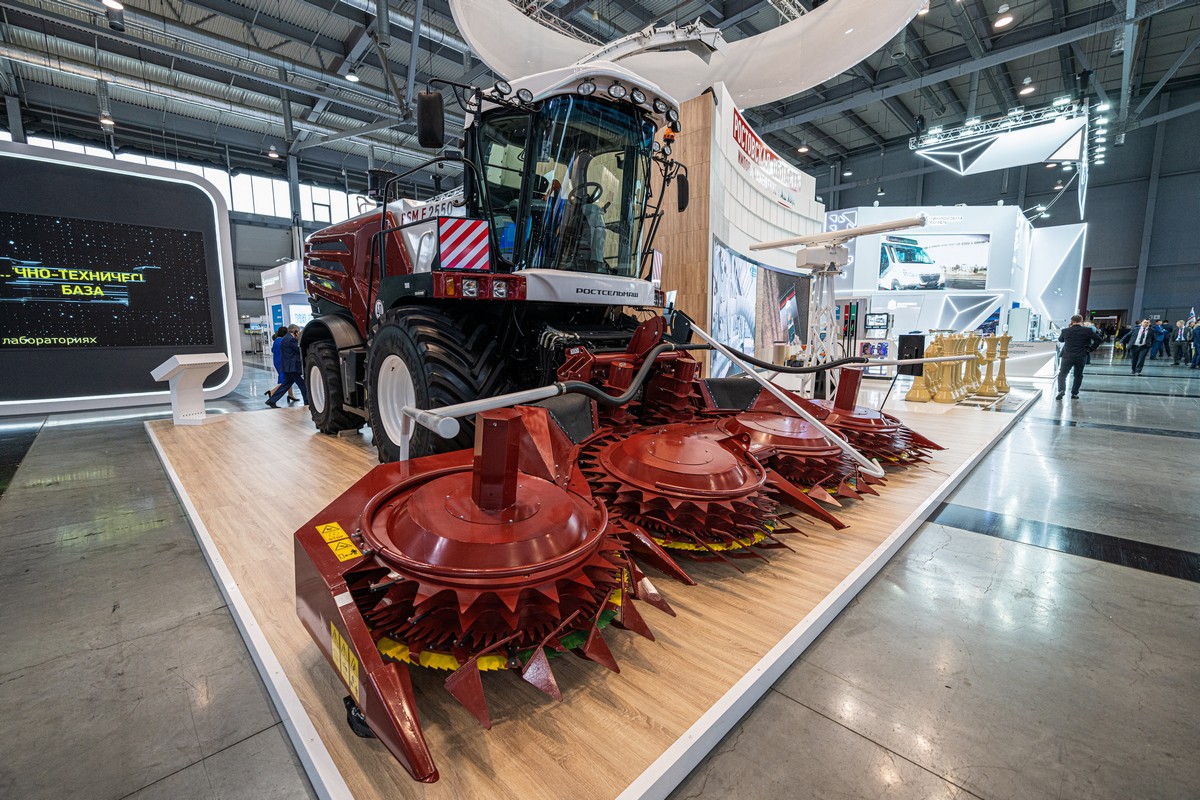 This Kazakhstani… vehicle appears to be part-Batmobile part-Transformer! ->
Assorted pics…
And that was that: Innoprom-2022 – done!