Out (of H1 2017) with an (Industrial) Bang.
The purpose of my trip to SVX Ekaterinburg was to visit the industrial exhibition Innoprom. It's all about metalworking technologies, machine building, all types of materials, machine tools, pipes, wires, wheels, robots, etc.
Japan is the exhibition's partner country this year, so there were many inscriptions in Japanese: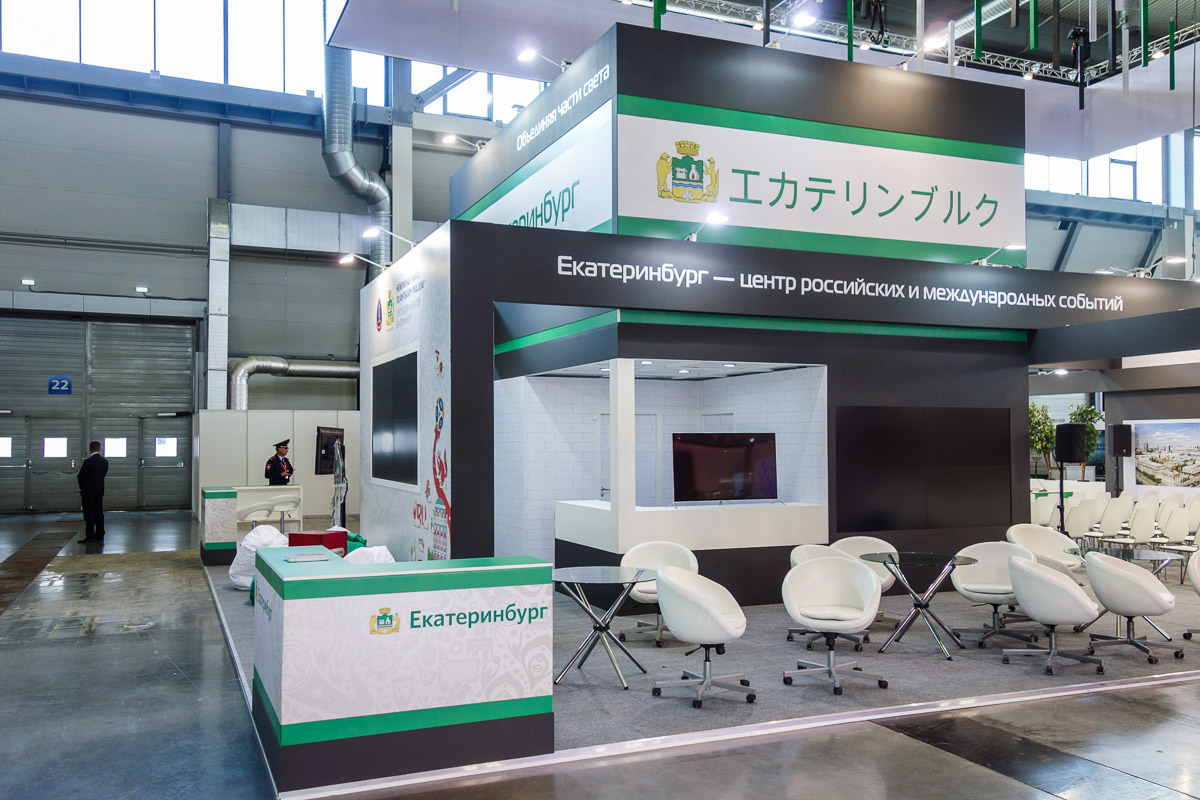 Now, here's a reading exercise: knowing the five symbols in 'ka-su-pe-ru-su-ki', guess what this inscription in Katakana reads: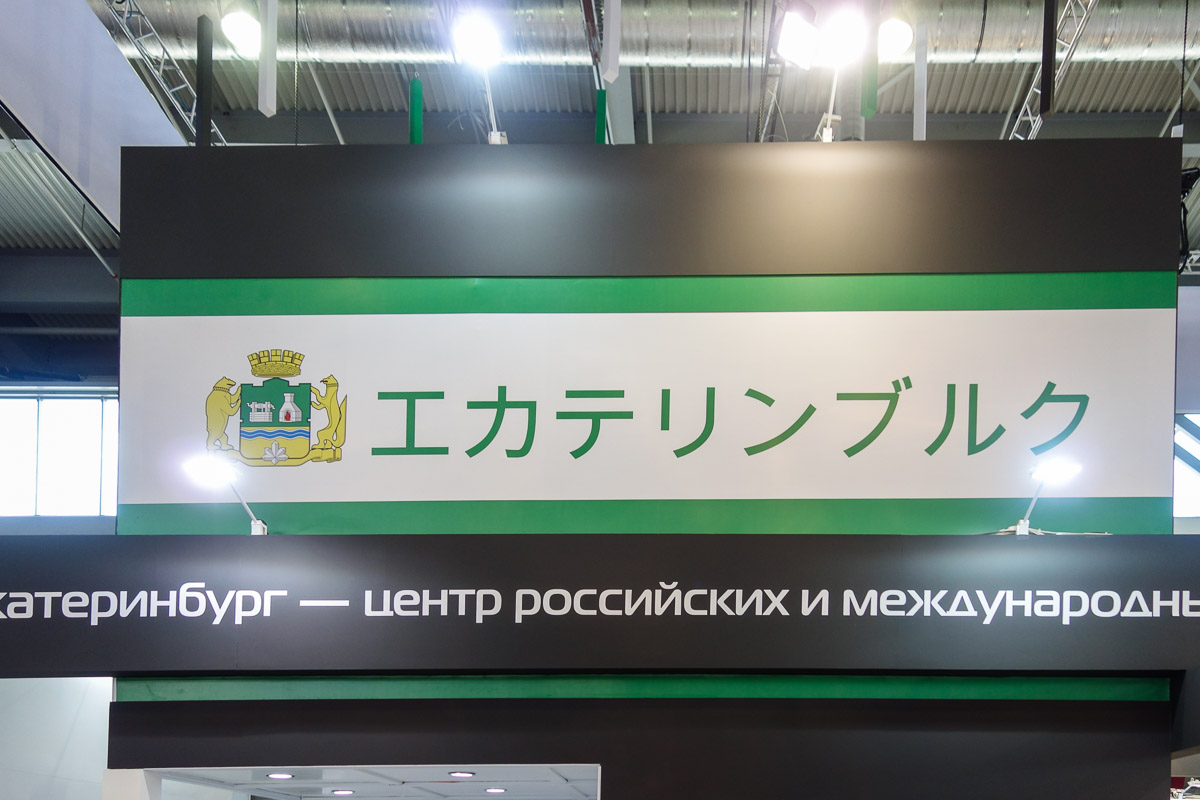 Let's give it a try: e-ka-??-??-??-??-ru-?? Yep – I think that has to be 'Ekaterinburg' :)
Let me check that against the Katakana table… It reads: 'e-ka-te-ri-n-bu-ru-ke'.
I was only briefly visiting the exhibition, so I didn't take all that many photos; still, they're rather nice…
The VSMPO-AVISMA corporation is a monopoly producer of titanium, supplying bars and products made of it to customers all around the world. Interestingly, this manufacturer satisfies 40% of all the titanium needs of Boeing, 60% – of Airbus, and 100% – of Embraer.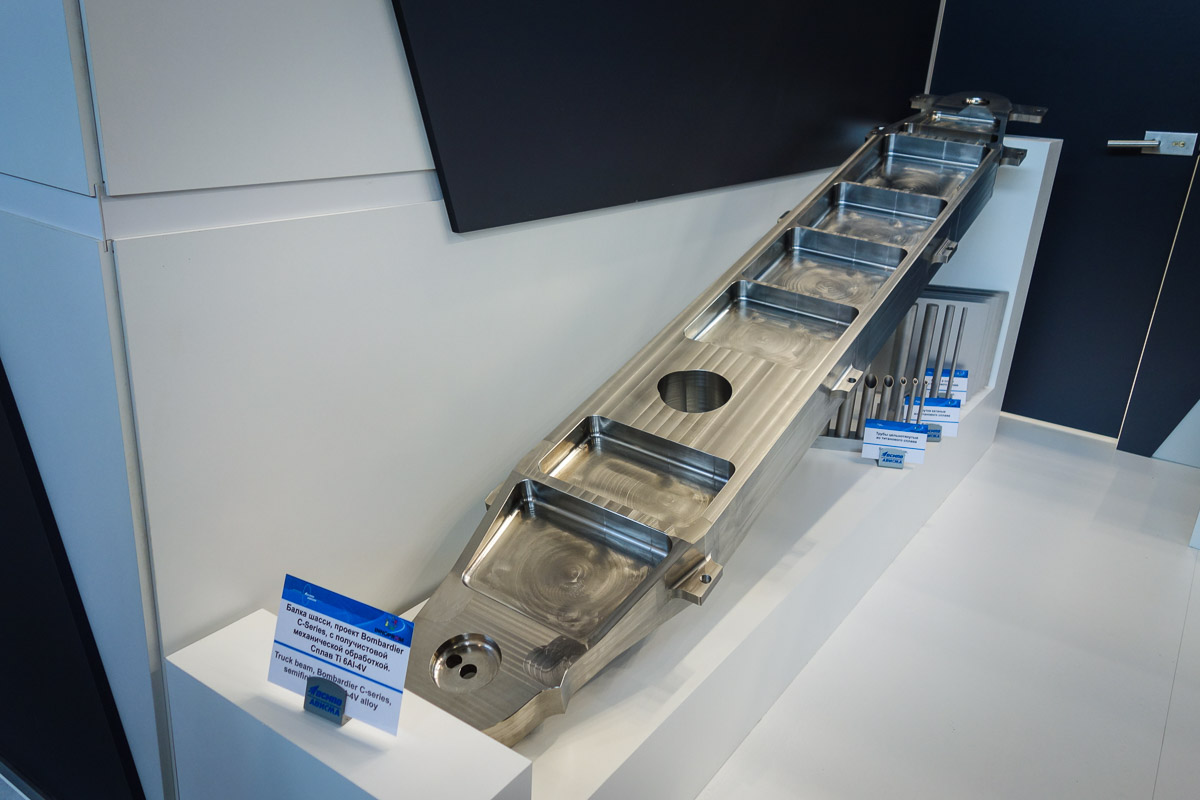 // ~40% of Boeing's needs served by a Russian manufacturer?! "I wonder what the folks at Bloomberg think about this?!" was my immediate thought…
Now, how about this?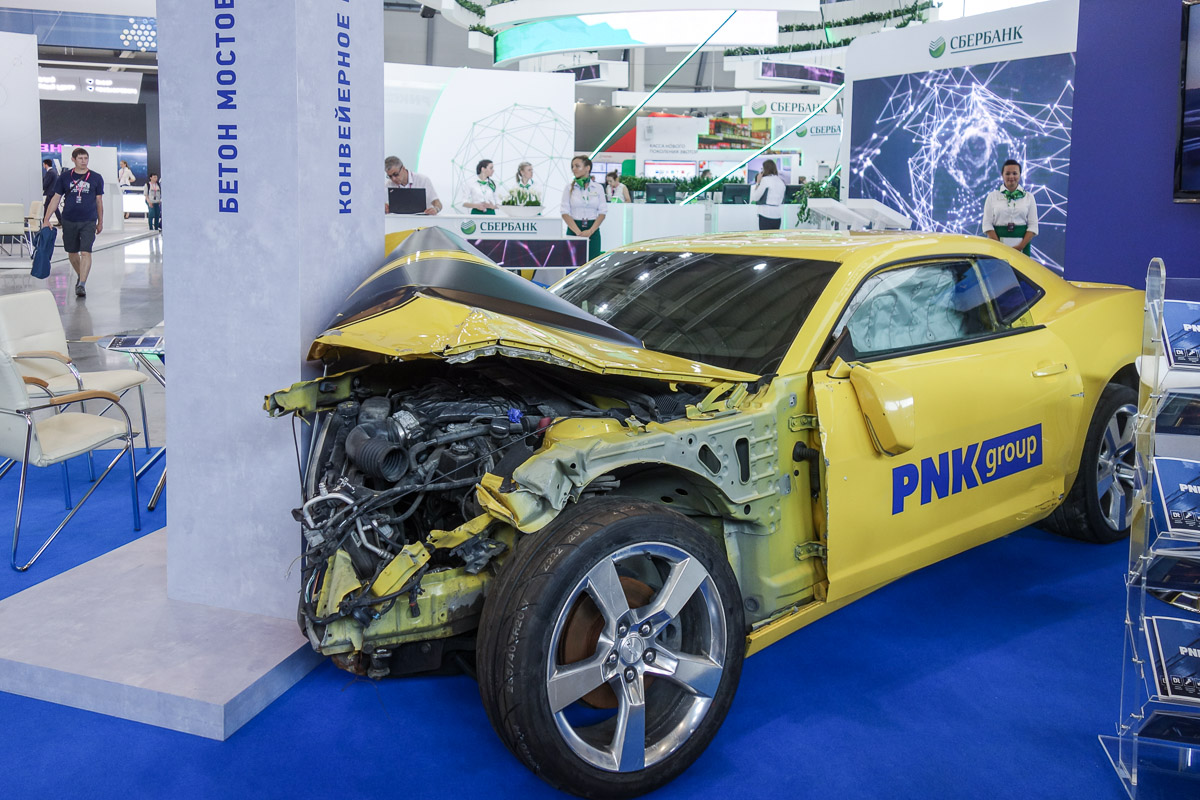 …It's a concrete manufacturer's advertisement :)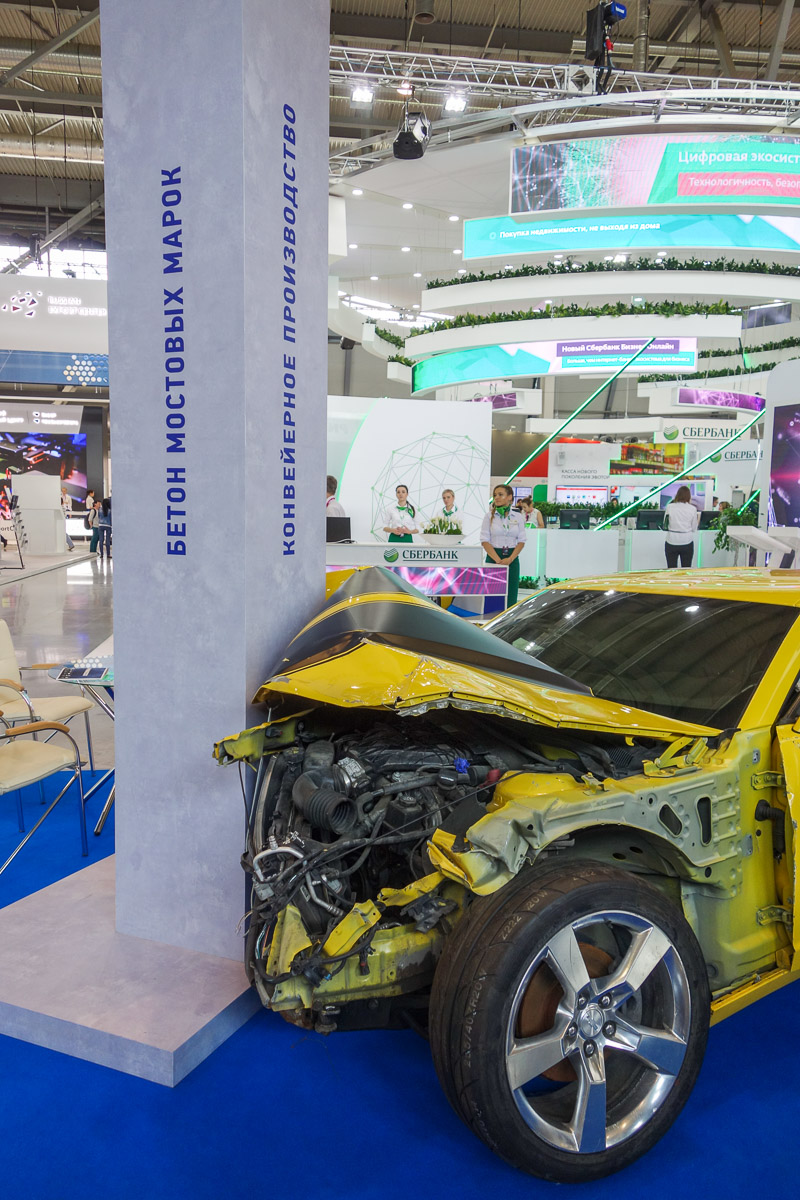 True motor br(e)aking :)
And more stuff that flies, travels on land, communicates or processes:
We were also here, on the Russian Ministry of Industry and Trade's stand: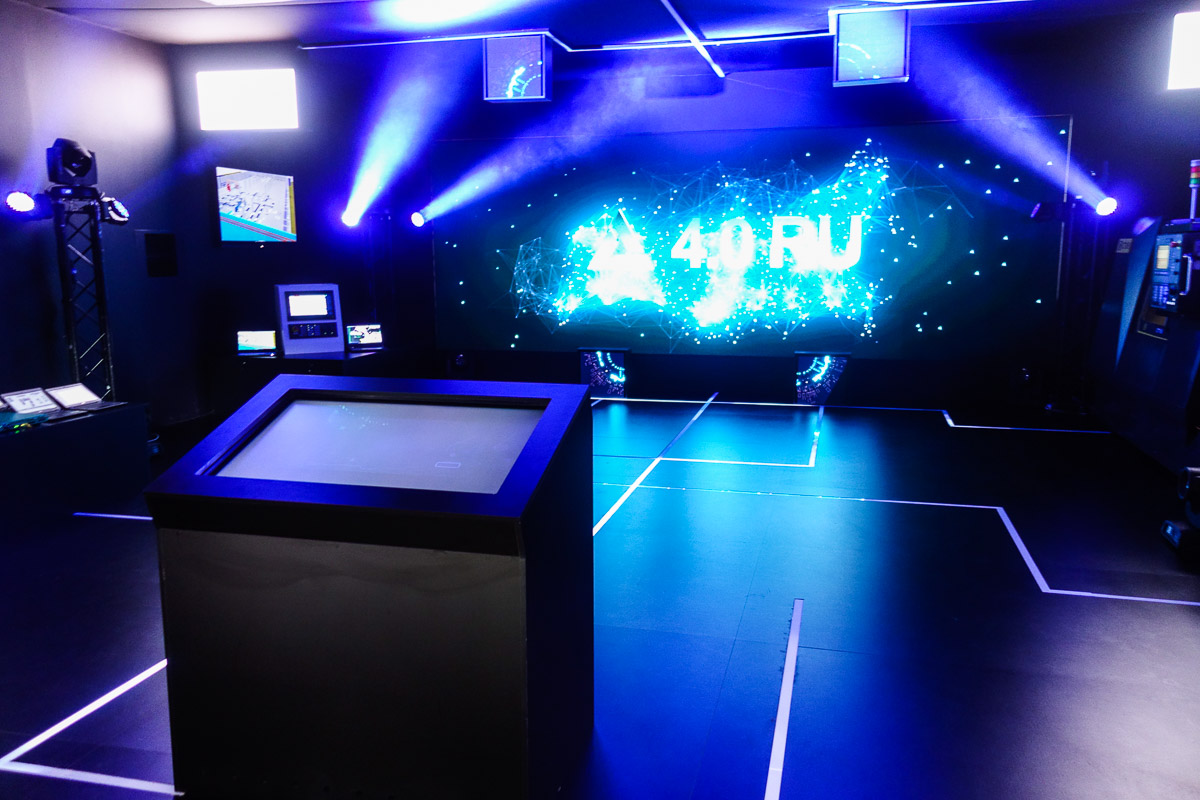 That stand was… very futuro-artistic. It looked more like a nightclub rather than an industrial exhibit :)
But no, it was indeed about metalworking. No disco around here.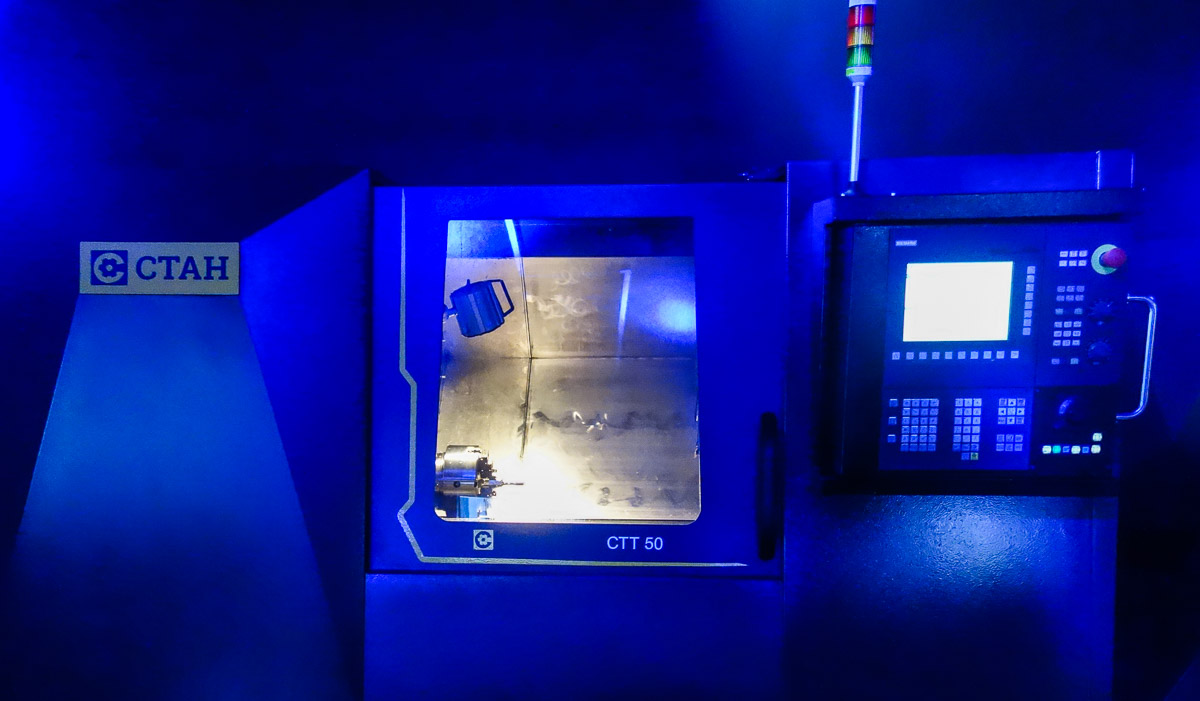 And here we are – also very hi-techy:
3D printing on metal? Has Russia also learned to do that? What is this anyway?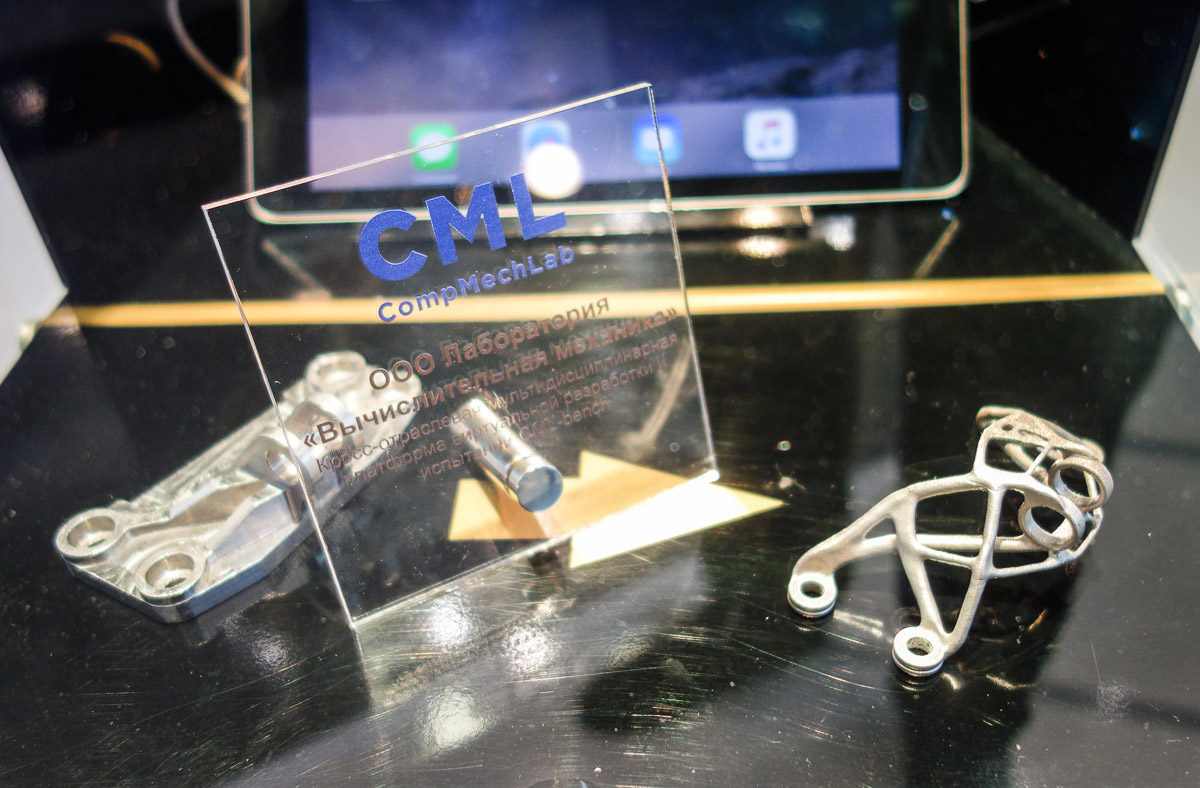 Opposite the above 'nightclub', we found this pile of… mysterious substance. Relax, it's magnesium hydroxide, not what you thought :)
Naturally, Siemens was here – in spades: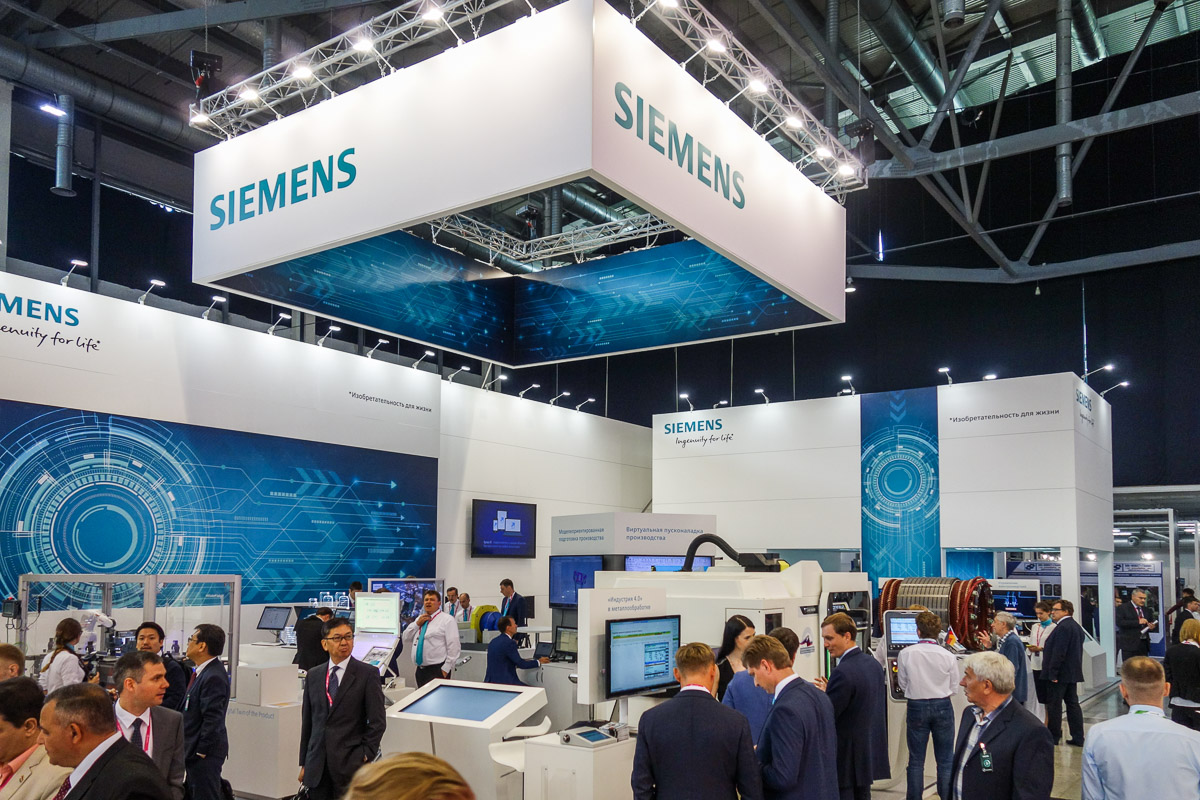 At the exit, a robot painting pictures. I wanted to take a video, but it got tired and lay down for rest.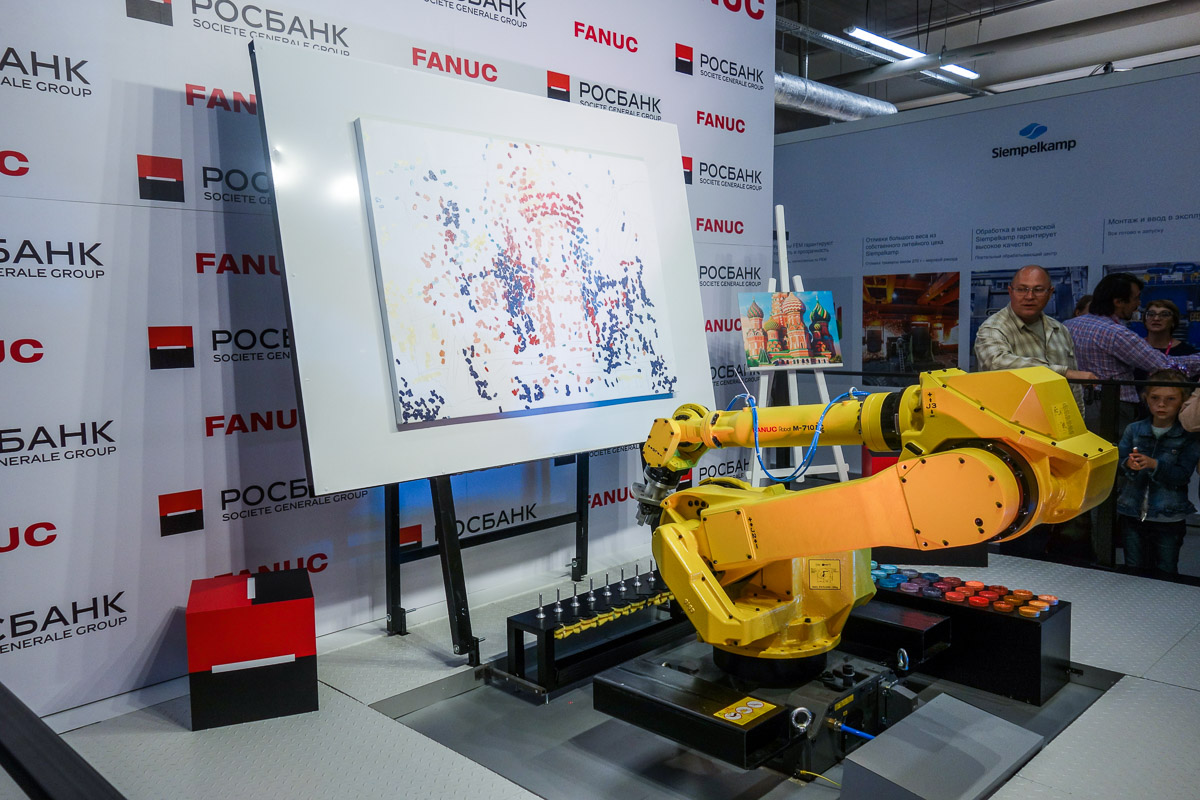 OK, so where are the photos of the city? the attentive reader will be asking. I regret to have to report that we saw hardly any of it – only this:
And that ends my H1 2017. For those six months I was traveling a lot on business. There was some tourism too – typically of the short-and-sweet variety :) A brief review:
I attended some 50 events – conferences, exhibitions, official meetings;
I made 30-or-so presentations up on stage. The one I made at MWC, Barcelona was especially good;
Two new Kaspersky Lab offices were opened, in Jerusalem and Singapore.
My trips:
I visited 23 countries: 4 visits to the Emirates, three times to Germany, twice to the United Kingdom, and once to Antarctica! I made my first visit to the Seychelles;
I took 56 flights, spending a total of 210+ hours in the air. // That's right: I keep a record of all my trips;
I traveled on a ship for 12 days to Antarctica via the Drake Passage and back;
I drove many hundreds of kilometers across France and New Zealand.
As to my Top 100 list, I visited the coast of Antarctica. Only one item from this list; not much – need to catch up!…
Speaking about offbeat trips, I visited the Empty Quarter desert. Also, attended a Vienna ball! That was also a very uncommon-for-me event.
Indeed there were many interesting things and events that happened to me over these six months. I've reported on all of them in detail, pics included. And of course there were our 20th birthday celebrations!
PS: I'm looking for a shop selling winged beans in Moscow! It's pretty urgent. Any ideas? :)