New K-horizons, and a little tourism in Abu Dhabi.
Hi folks!
These are difficult, challenging times; however, they're also hopeful, ambitious times – as we Kontinue to adjust and adapt. Example: we're radically restructuring our various budgets: we're trimming off sponsorship and advertising spends that have no direct relation to the development of new technologies and products. And we're also continuing to aim for ever faster roll-outs of upgraded cybersecurity products.
Then there are the efforts to fill the spaces left in the market since some foreign companies left the Russian market. But replacing Rexiteers' products is not as new as you might at first think. For example, we've been replacing Splunk's software since the American company left certain markets – even before the pandemic (in 2019)! So now instead of Splunk, there's our… KUMA (no, not that Kuma:), which, incidentally, has greatly surpassed Splunk in terms of functionality. In a word, hurray!
Then there are our acquisitions, for example of Brain4Net back in the fall of 2021, and our majority stake in MyOffice early this year. And a little birdie is whispering into my ear that all-things-diversification are only going to get more and more interesting. Stay tuned folks!…
But all strategic management work and no play makes Eugene a dull boy, so… off I flew with the family to Abu Dhabi, of course ) ->
These pics are of the presidential palace (or was it the Sheikh's or the Emir's?). Grandiose, opulent, photogenic, awesome!…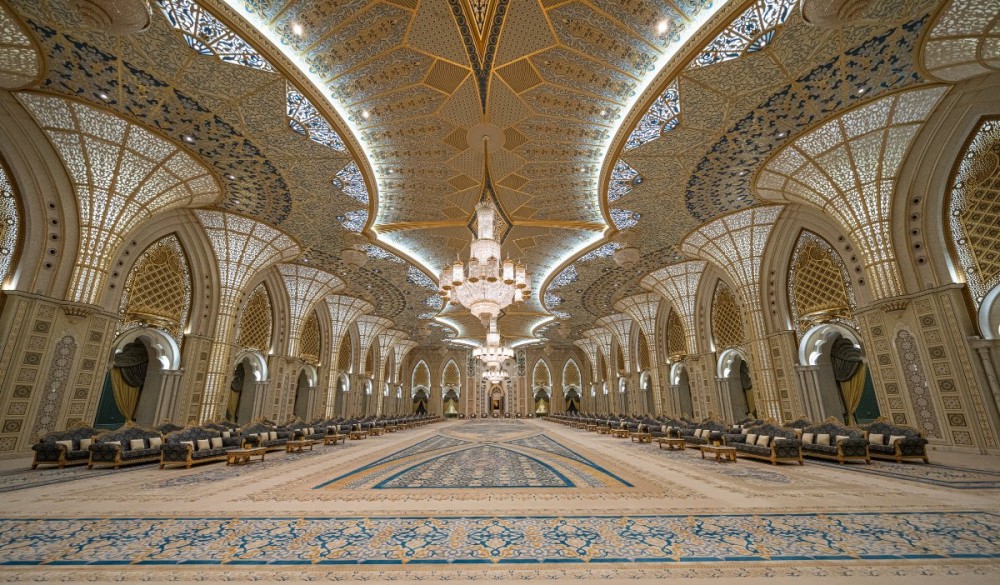 This is the VIP reception room. And everywhere as I like it (for the photos' sake): unpeopled!
A giant's library! ->
In closing, a pic of picturesque gardens – with a picturesque skyscrapered skyline backdrop. Gotta love Abu Dhabi (besides the airport!)…