A big LEAP for Saudi Arabia.
My first international business trip of the year was as modest as it could get – with just a single port of call. But that port of call was sunny Riyadh, which sure made a welcome change to the sub-zero temperatures and daily snow that's been falling in Moscow since November!…
I'd been to the city before – in 2013 and 2014 – and both times for conferences, speeches and meetings, and with hardly any micro-tourisms. This year – zero micro-tourisms; not even a nano-tourism. As per – the business schedule was a full and busy one, including matters connected with the imminent opening of our local office here (which I'll get to in another post). Alas, it was so busy… – zero nice photos too. Apologies folks. My excuse? You've got to work hard!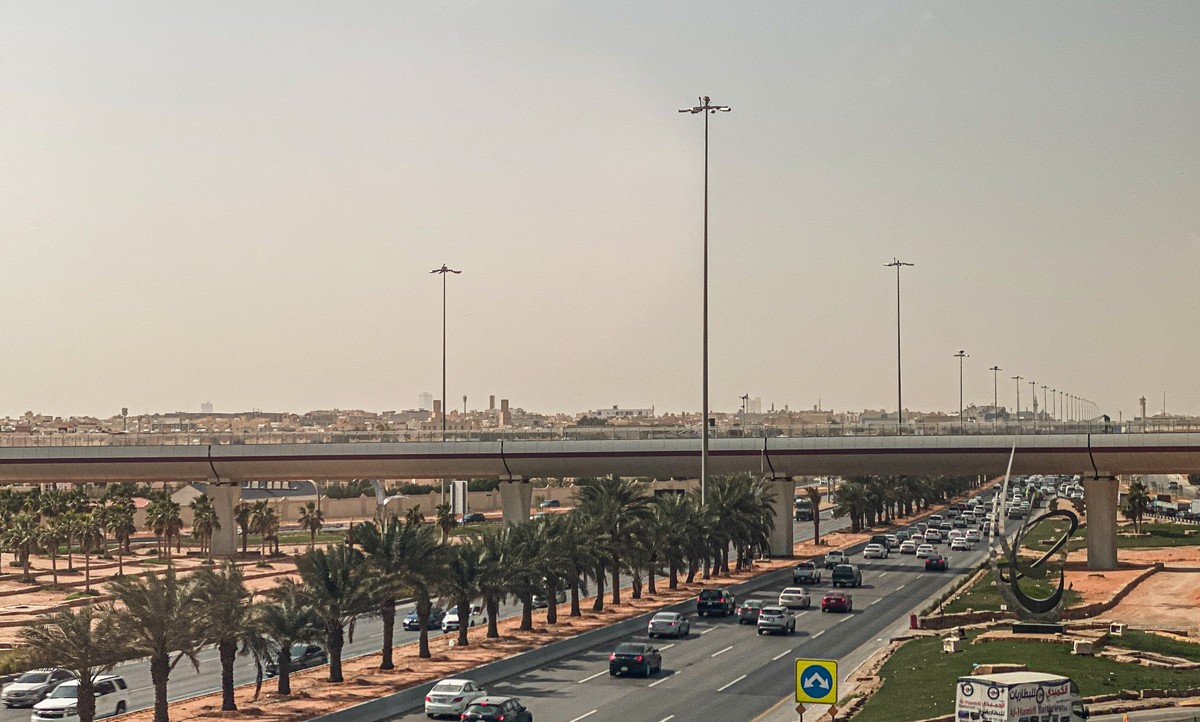 What I remember most from my two first trips to Saudi was that practically all the folks I'd meet would say the same thing: without a serious transformation in the country there's no future for it in the modern world. To be honest, back then I was a little amazed by the boldness of such statements, but now I see that wasn't just talk. Changes have been made, and though they're not big changes, they are noticeable. First of all, public transportation is being built! Earlier there was no such thing: Riyadh was strictly car-only. Today there are overhead transportation lines. No trains yet, but things are looking good ->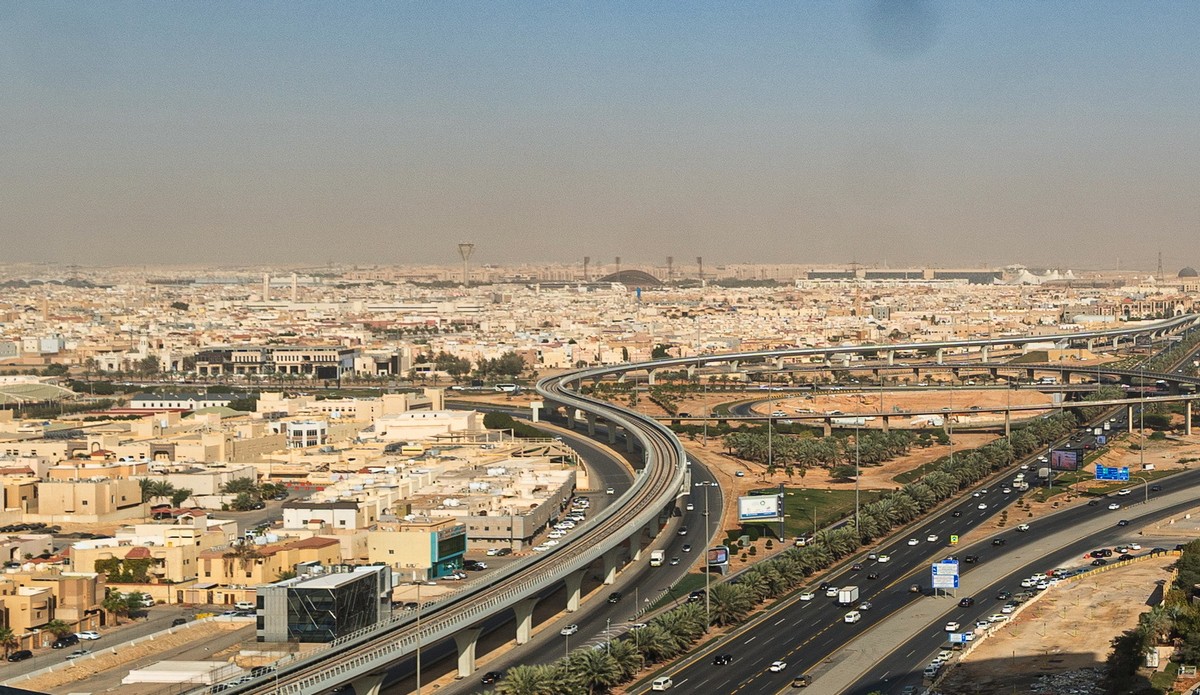 Second, on the front rows of the LEAP event there were sat… women!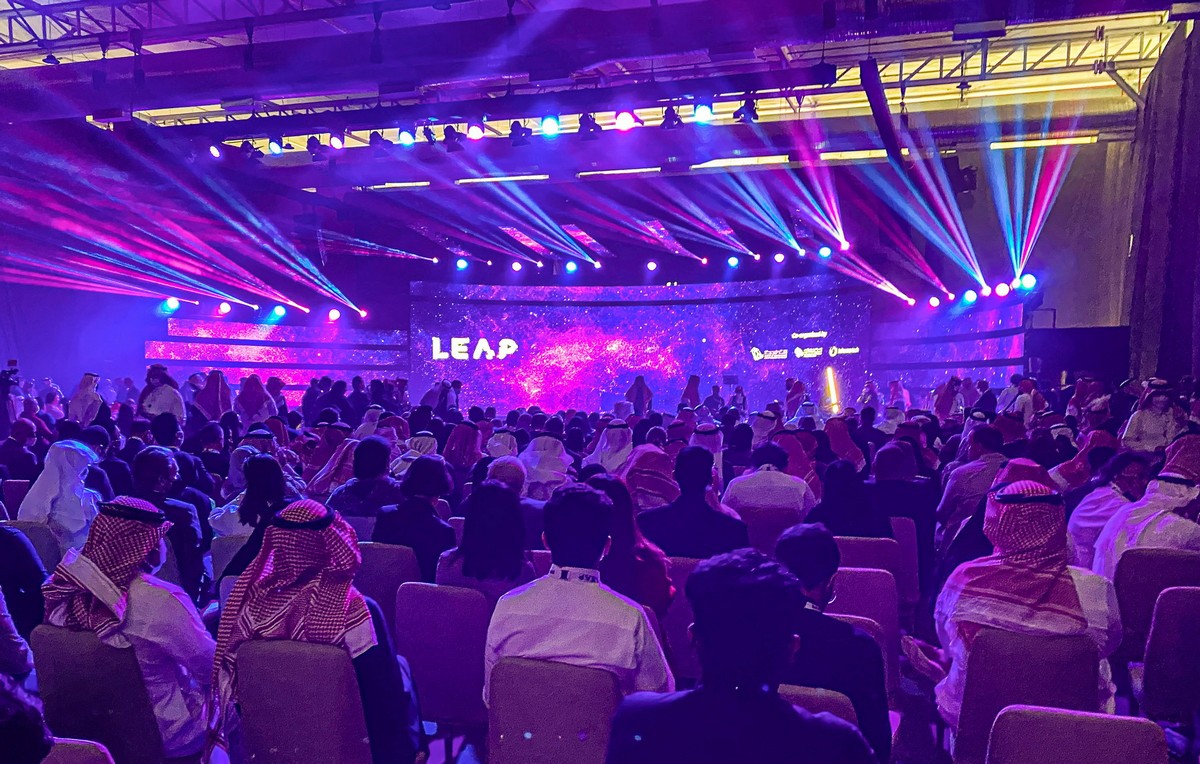 Such freedom and equality could only be dreamed of earlier. For example: check out these two pics from 2013 of the audience of an event at Riyadh's King Saud University – can you spot a single female?! ->
Indeed, the very conservative Saudi Arabia, a country where strict traditions of old have lasted well into modern times, has started to see change. And that includes change in the cyber-digital-technological sphere too – so I probably don't need to spell out why were here in the capital. But let me spell it out anyway :) -> Diving into the turbid waves of the digital era without cybersecurity/immunity is not recommended. While here it looks like they're doing some serious investing in cyber-startups, and they're very proud of the first (six) national cyber-companies (affectionately referred to as "our unicorns"), whose capitalization has already exceeded a billion U.S. dollars.
So, over we headed to the Riyadh Front expo center where the LEAP conference-exhibition was taking place. Yes it is an ambitious undertaking – starting with its website name: onegiantleap.com ) ->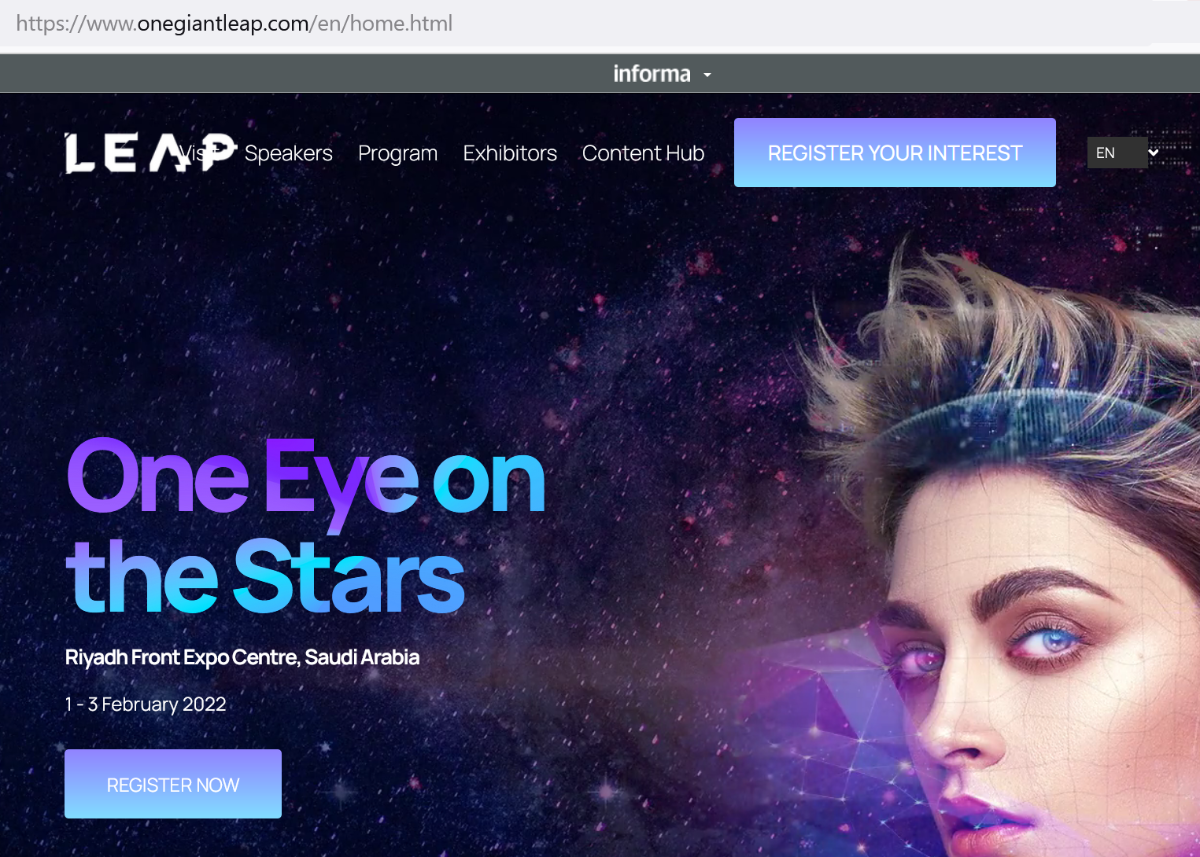 The exhibition hall is a biggie: some 500+ meters from end to end: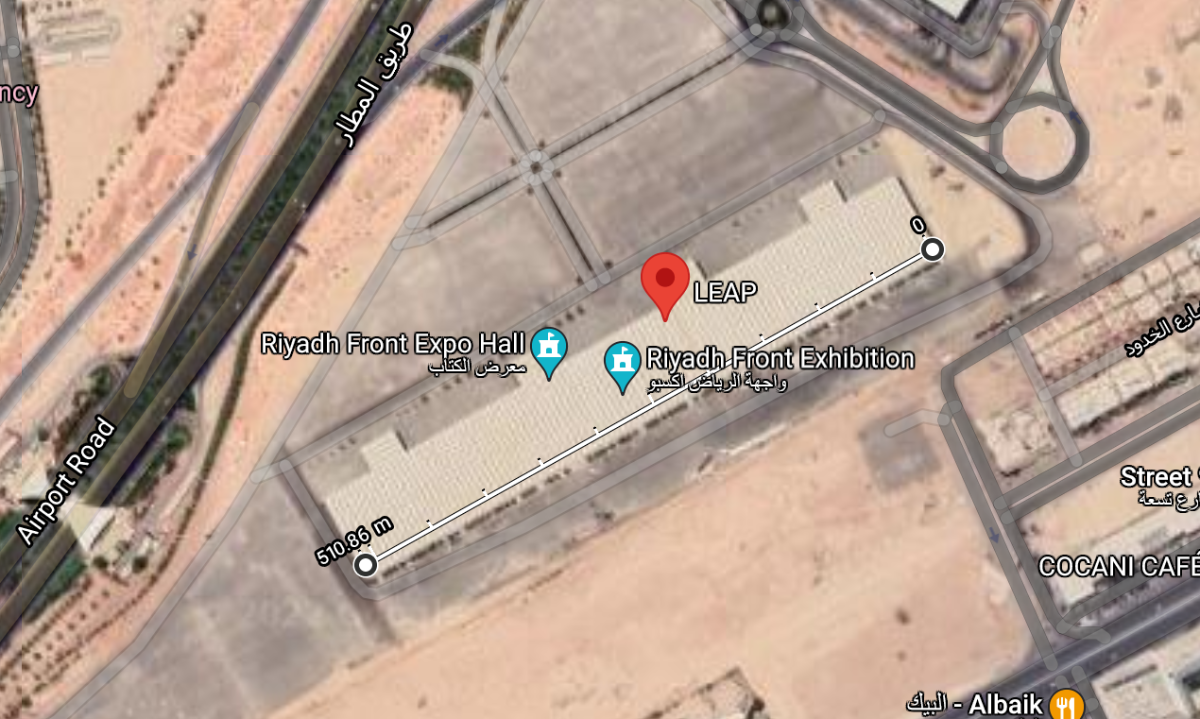 Inside – pre-covid scenes: tightly packed-in stands with dense crowds of folks milling about among them (incidentally, mostly wearing masks) ->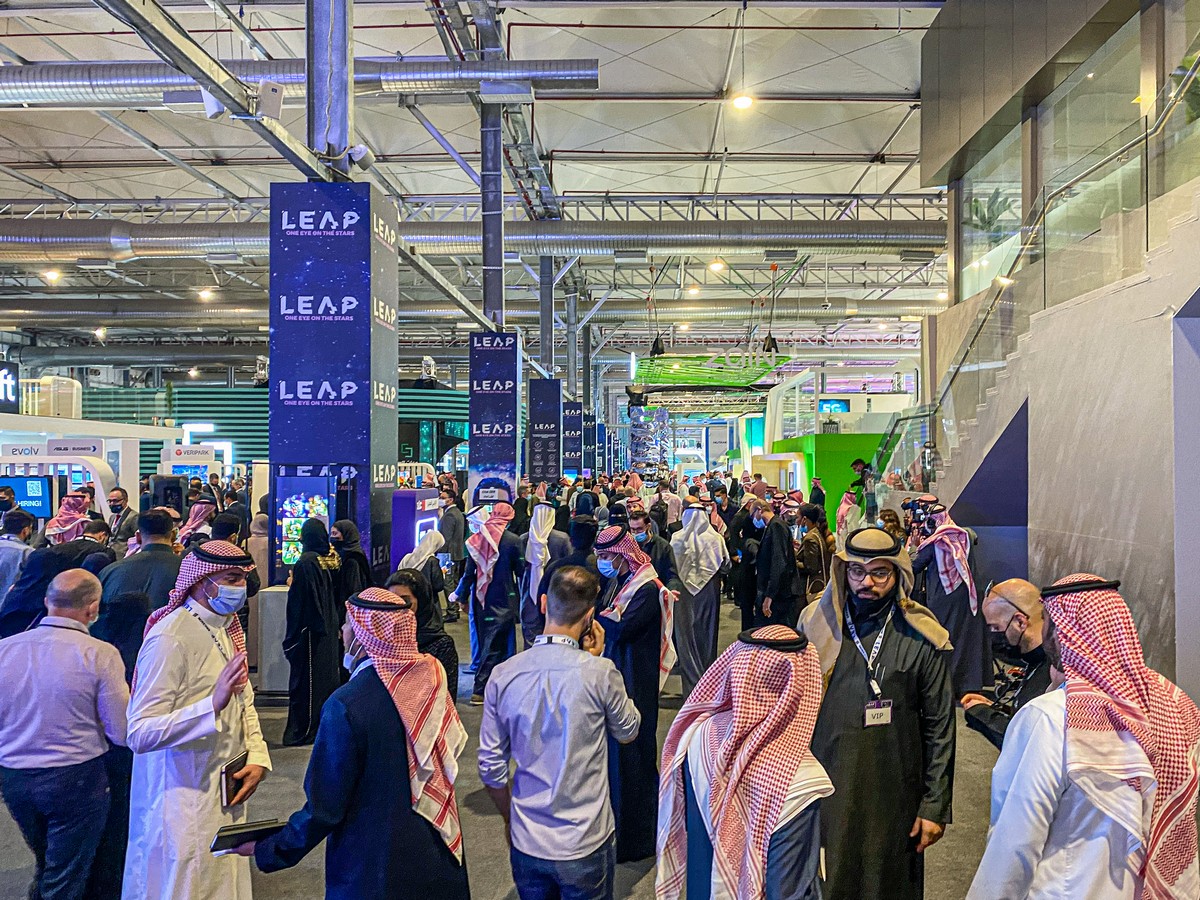 Big names here, including…: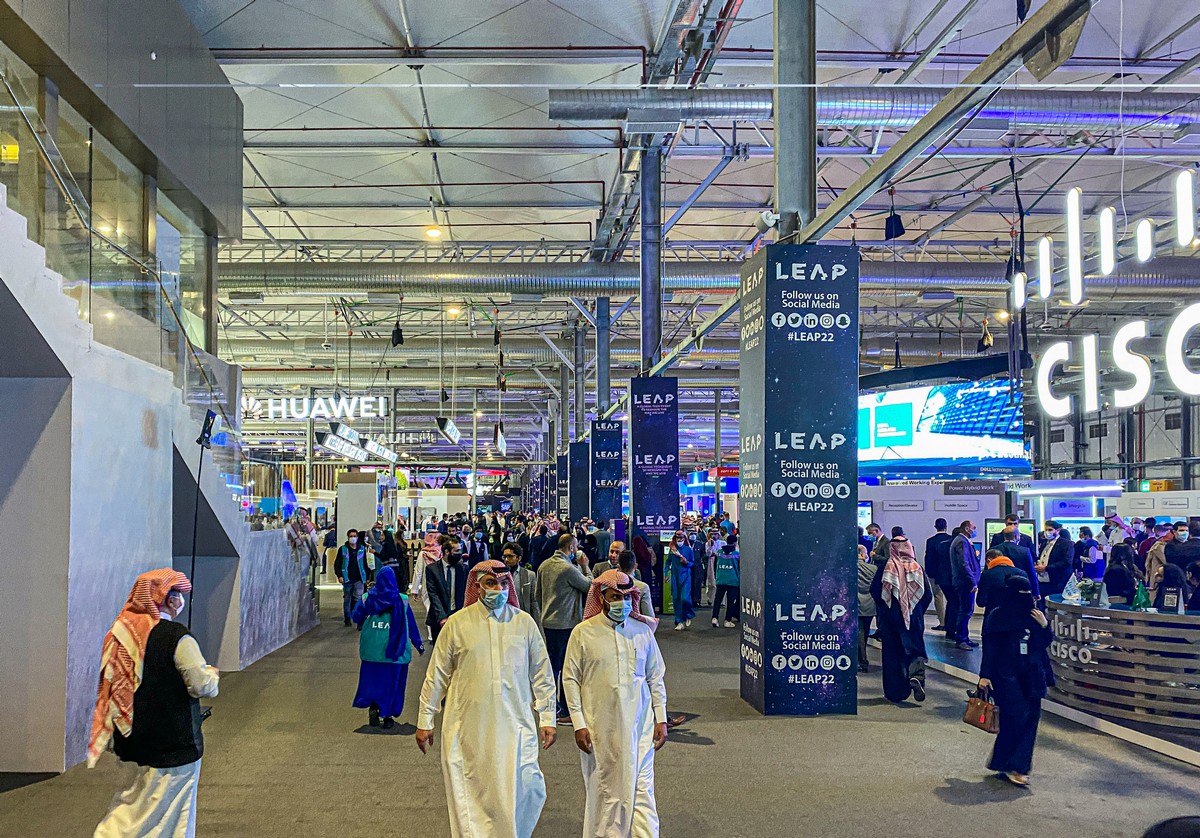 Assorted exhibition snaps:
Crowds forming at the entrance to the keynotes area: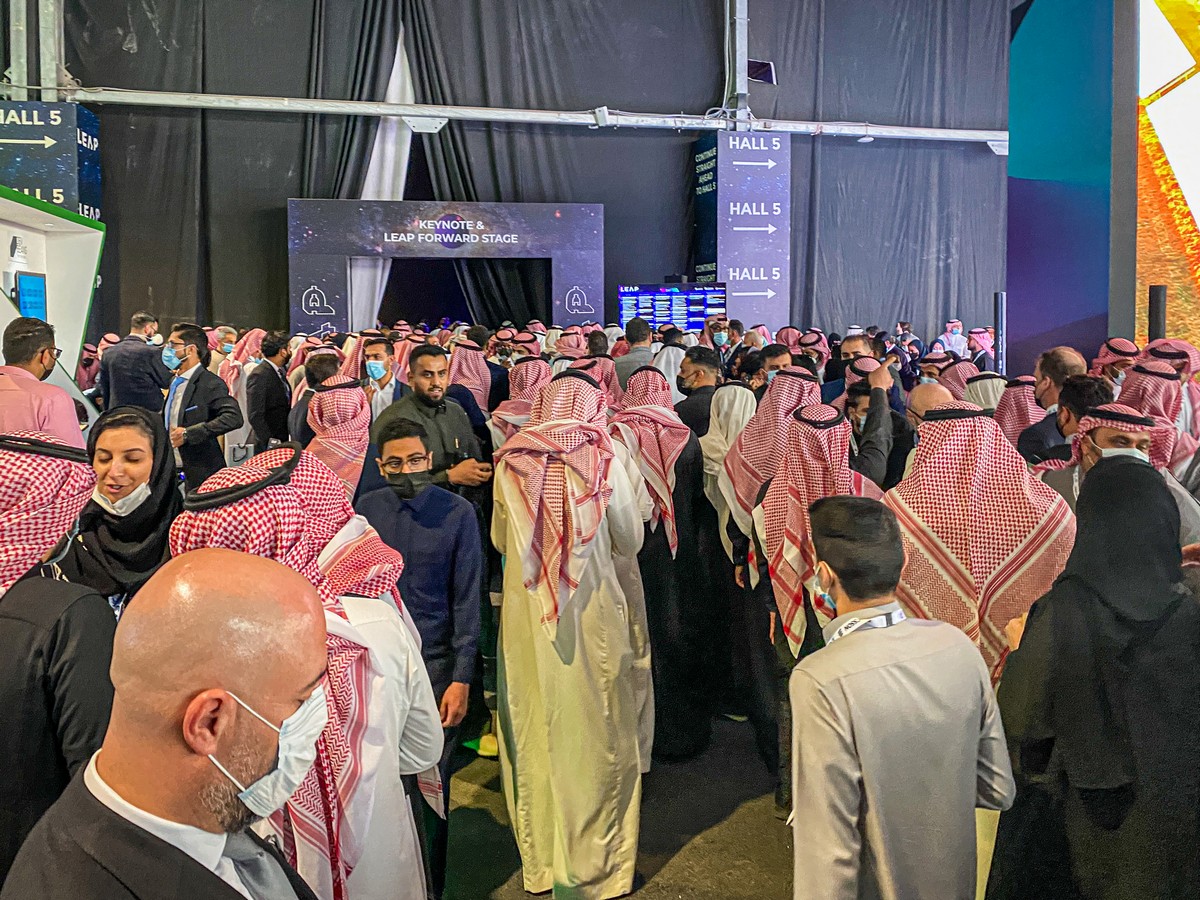 Competitor alert!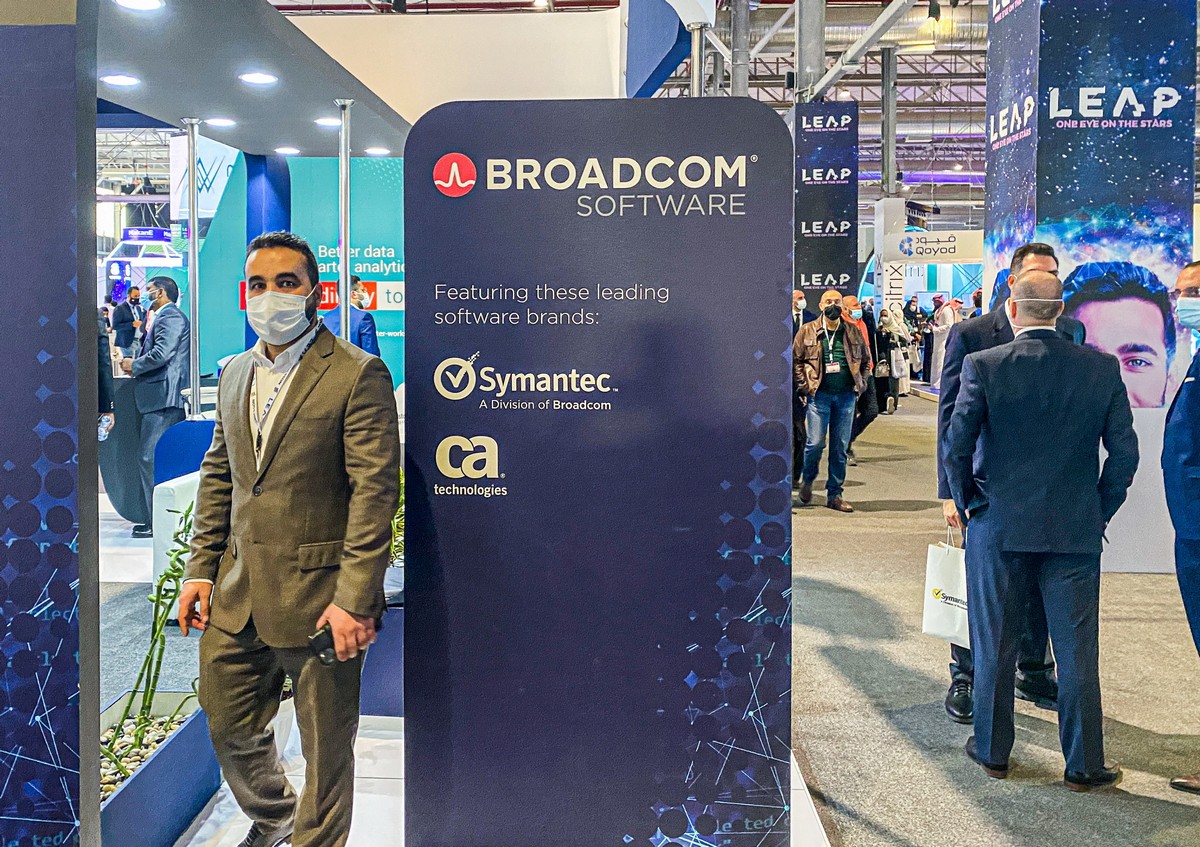 And then it was my turn to speak up on stage: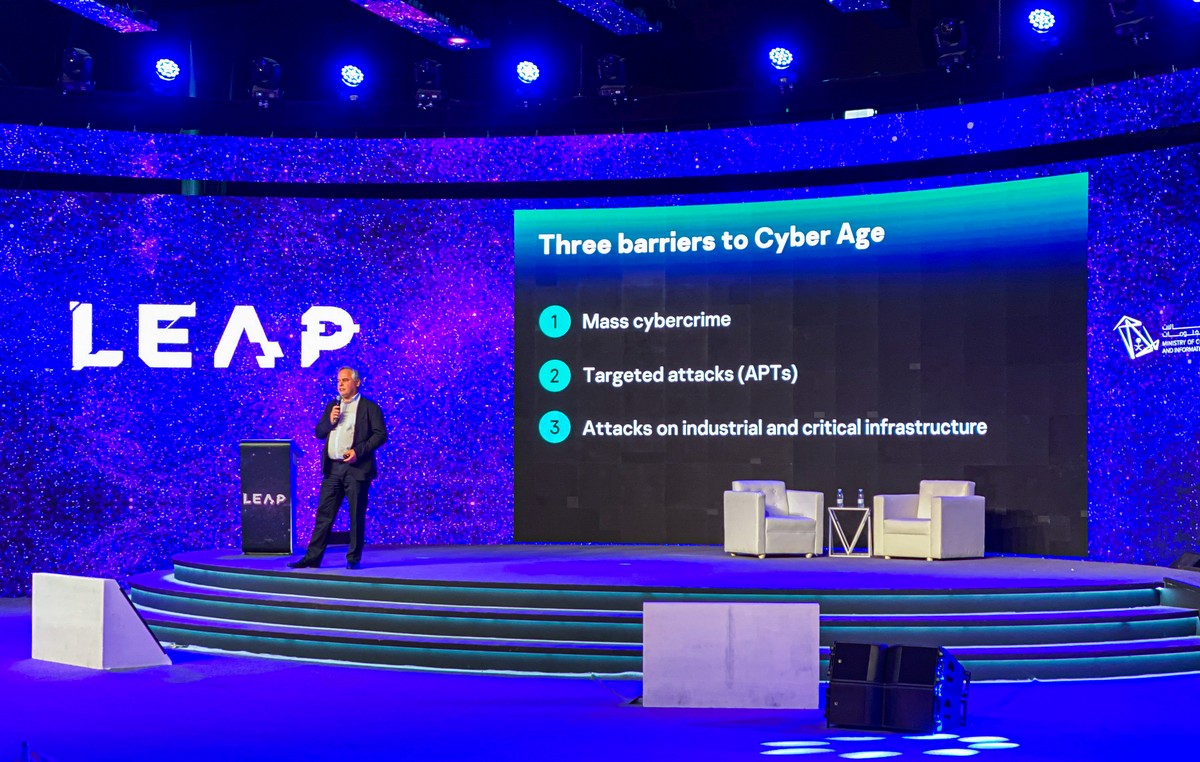 I've just one pic to show you that isn't of the conference-exhibition – this one here, taken while waiting for the elevator in our hotel: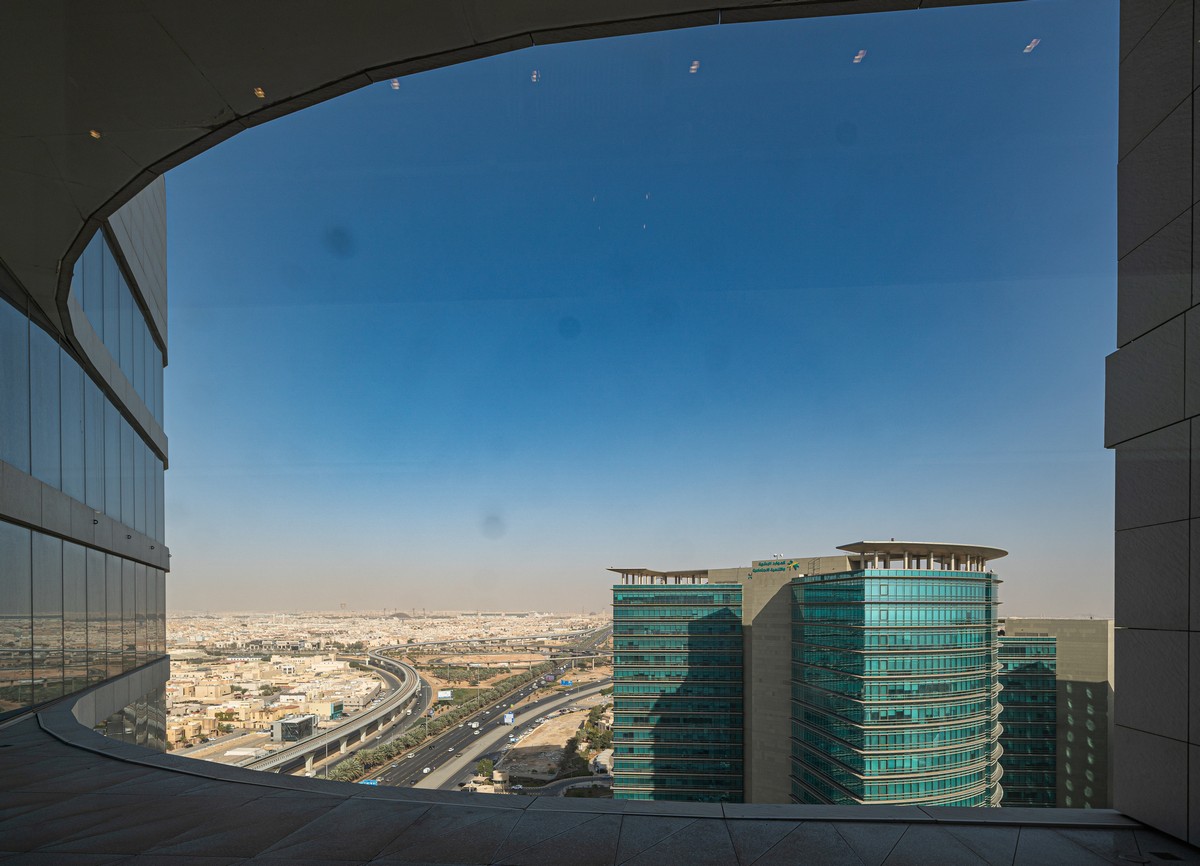 // Those smudges – not Matrix artifacts, but muck on the exterior of the window ).
Ah – one more pic, of the inside of my room. Note the bar in the corner, with bar stools to boot. What's that doing there? Saudi Arabia is an absolutely absolute alcohol-free country, so, like, EH?!!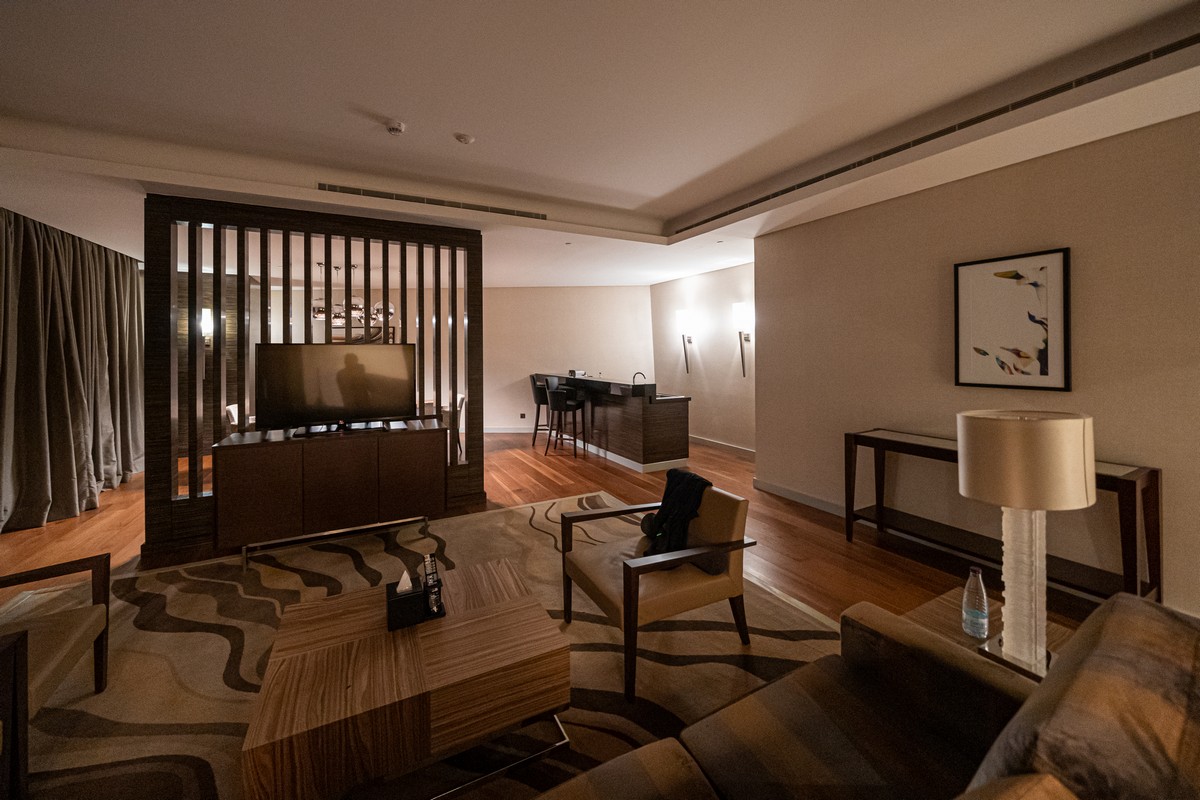 And here are a few pics from my previous trips:
Car city: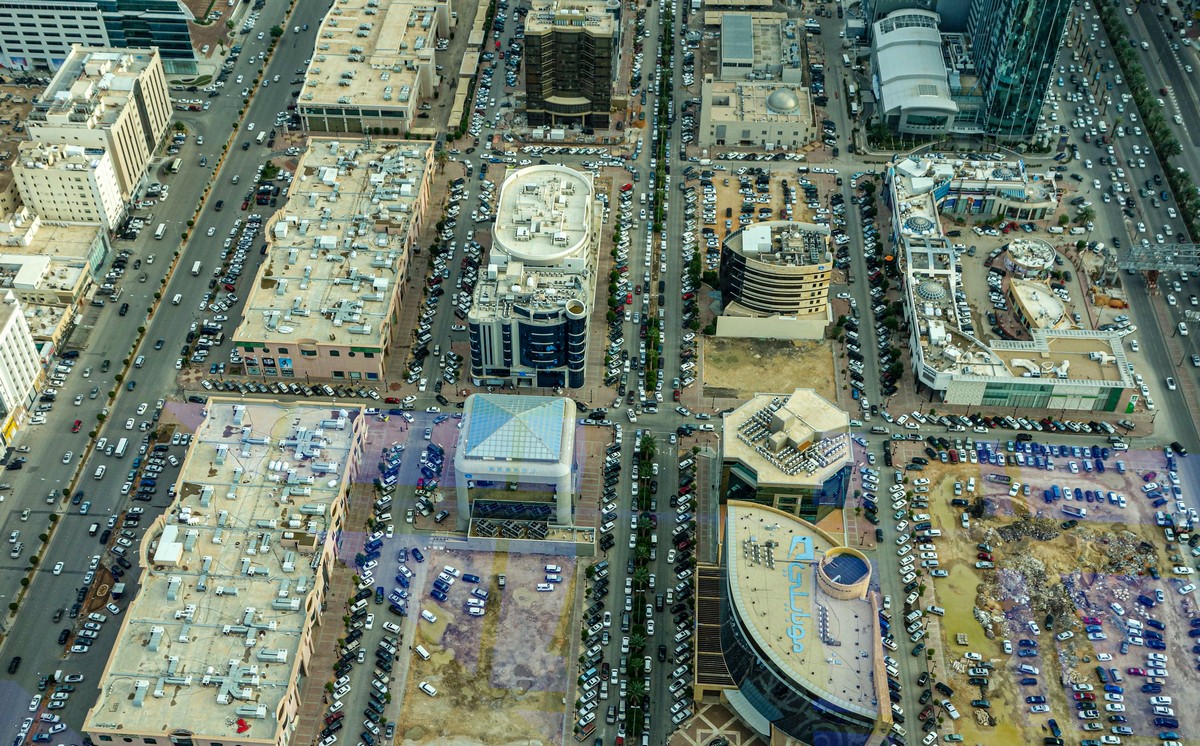 The only beer allowed here – 0%! ->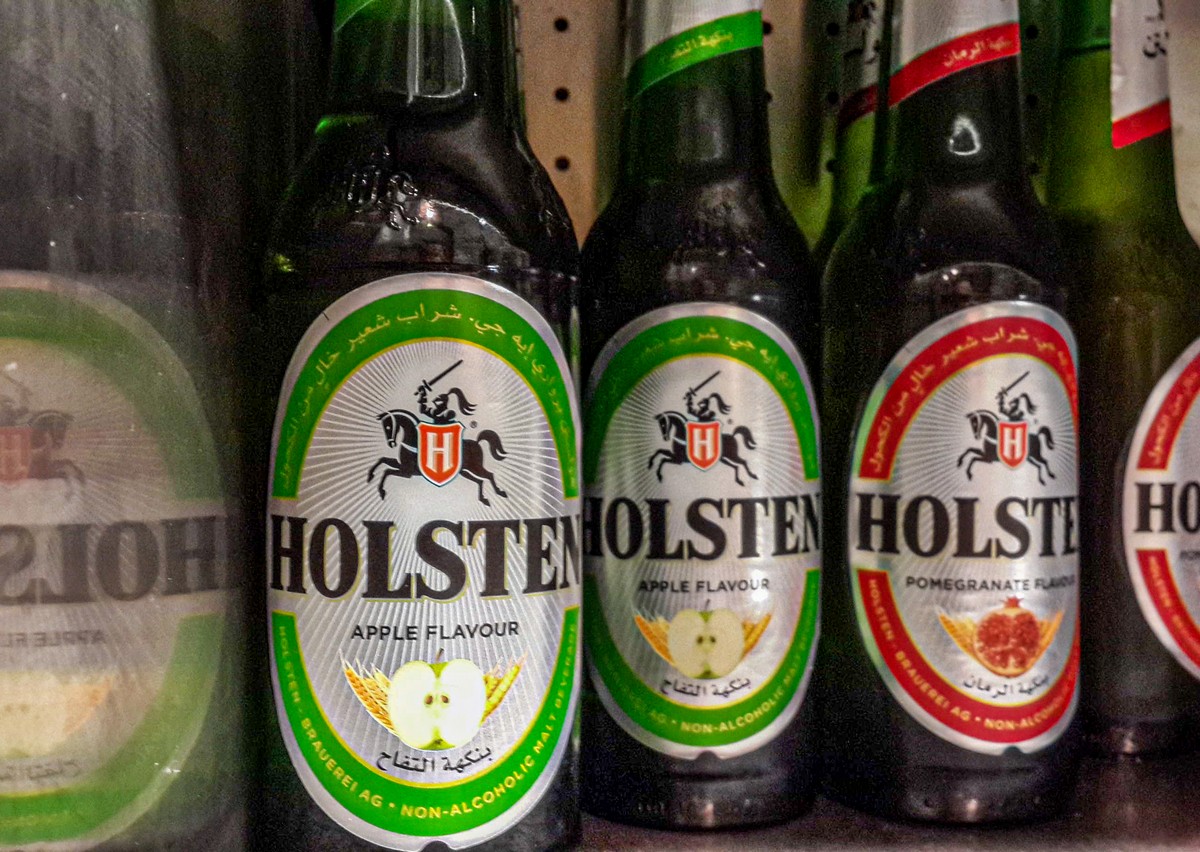 And this is what I found eight/nine years ago regarding local-culture-respecting dress code. This year – no such dress code info-cards ).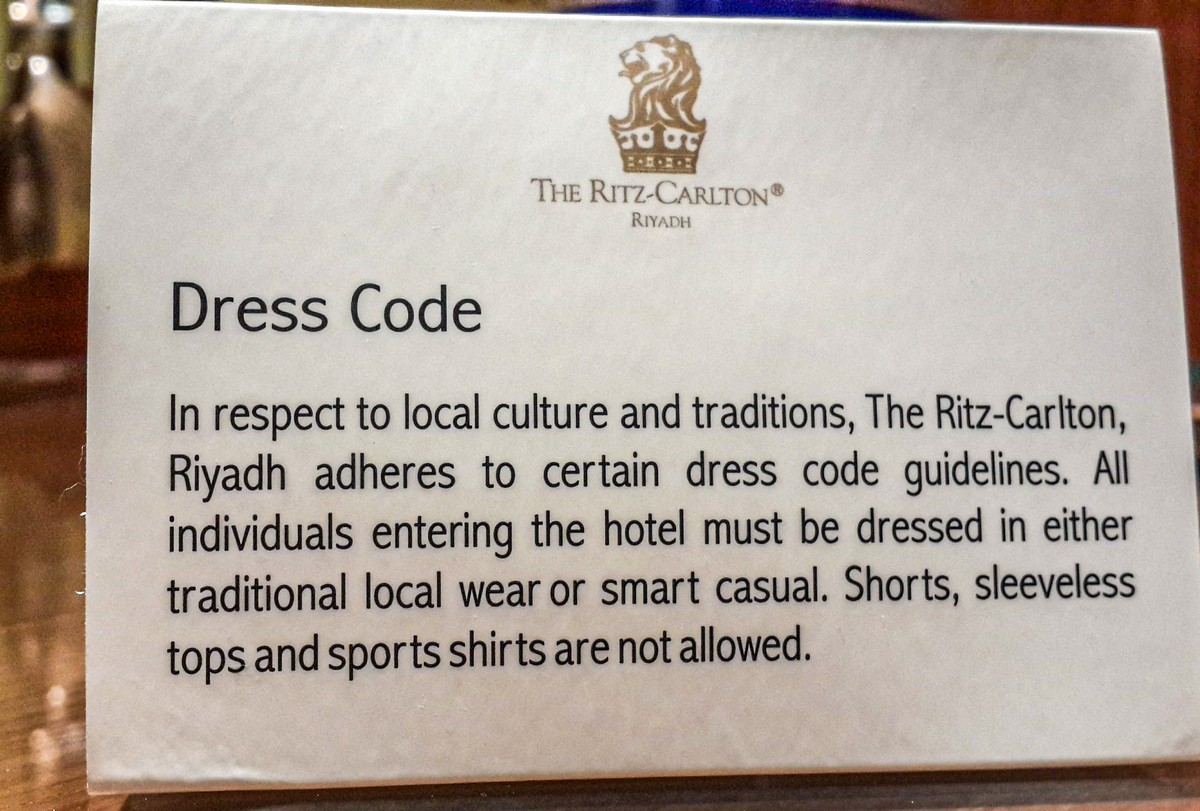 Imagery like this, too – no longer to be seen ) ->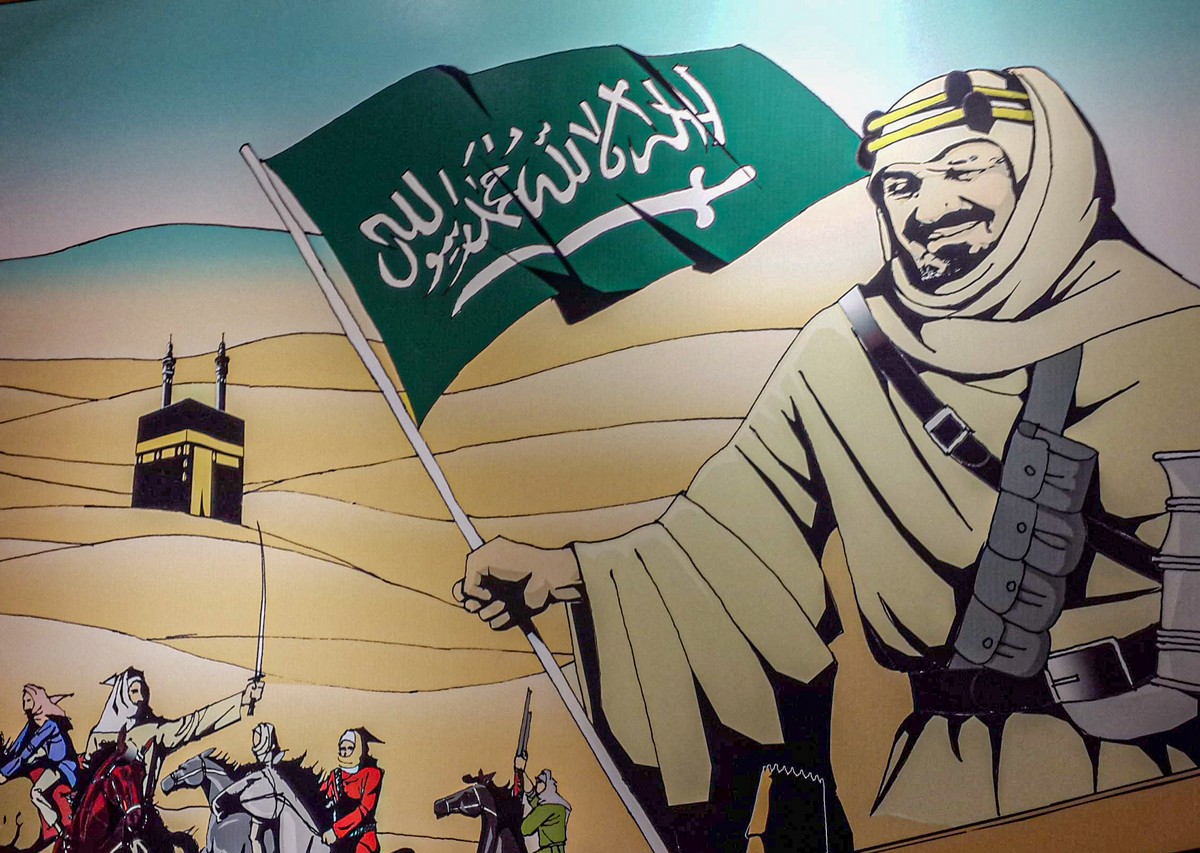 And that's all for today folks. But I'll be back on the road again soon – this time, on a mega-interesting mission! Stay tuned!…