Sao Paulo: our office on a Brazil World-Cup match day!
My series of posts from both the Egyptian and Jordanian sides turned out to last longer than the trips themselves! As a result, there's been a delay in my starting a new series from a different continent, which took place as far back as late November. And that continent is… South America. And the countries? Brazil and Chile!…
// Perhaps I should stop writing a sentence like the next one in my posts, as what it describes seems to go without saying for every business trip! The work portion of the trip was busy bust-a-gut intense! That is – lots of: meetings, presentations, speeches, interviews, new acquaintances, hand-shakes, and a lot more besides! Perhaps I need to also stop writing sentences like this one: After the work was all done, it was time for some rest-and-relaxation/tourism time – of both a quantity and tempo of similarly bust-a-gut intensity!… So in future, perhaps I'll just link back to this blogpost and avoid the repetition! No – that won't work; I'll just try and be briefer somehow…
But before that "tourism till you drop", a quick breather: some intro-photos and a few intro-words too…
I'll start, logically, from the beginning: with the flight. Flying from Moscow to Brazil these days takes about as long as it does from Moscow to Australia (Sydney) – 19 hours up in the air – which is four hours longer than what it used to take. Before, for example, the first leg of the journey was Moscow to Paris (3.5 hours), and the second: Paris to Sao Paulo (+11 hours) = 15 hours. Now it's 5 hours – to Doha – then +14 hours to Sao Paulo, which makes 19 hours.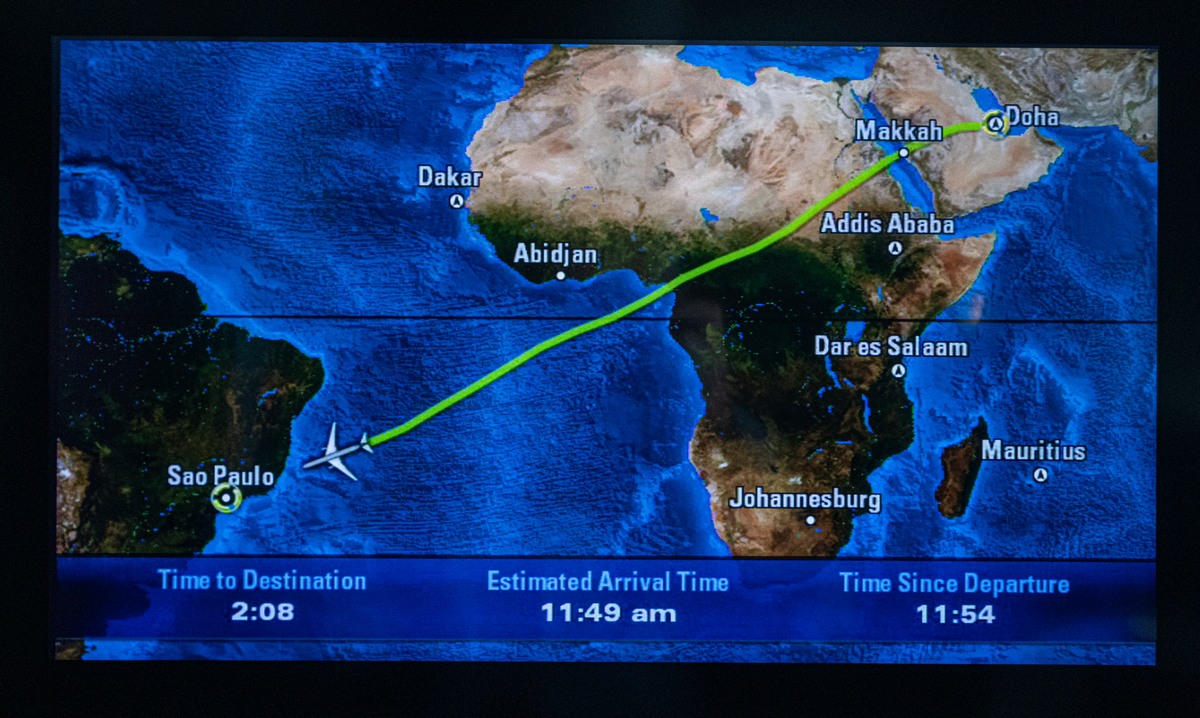 But it is what it is. We just have to get used to living in the new geopolitical-transportational reality.
Meanwhile, I recalled how the last time I was in Brazil was all of five years ago – in September 2017. We'd organized a special event and gone and hired a genuine DeLorean, while I was dressed up as Doc Brown from Back to the Future in a white lab coat. I didn't post a pic in my follow-up blogpost for some reason back then, so here's one now ->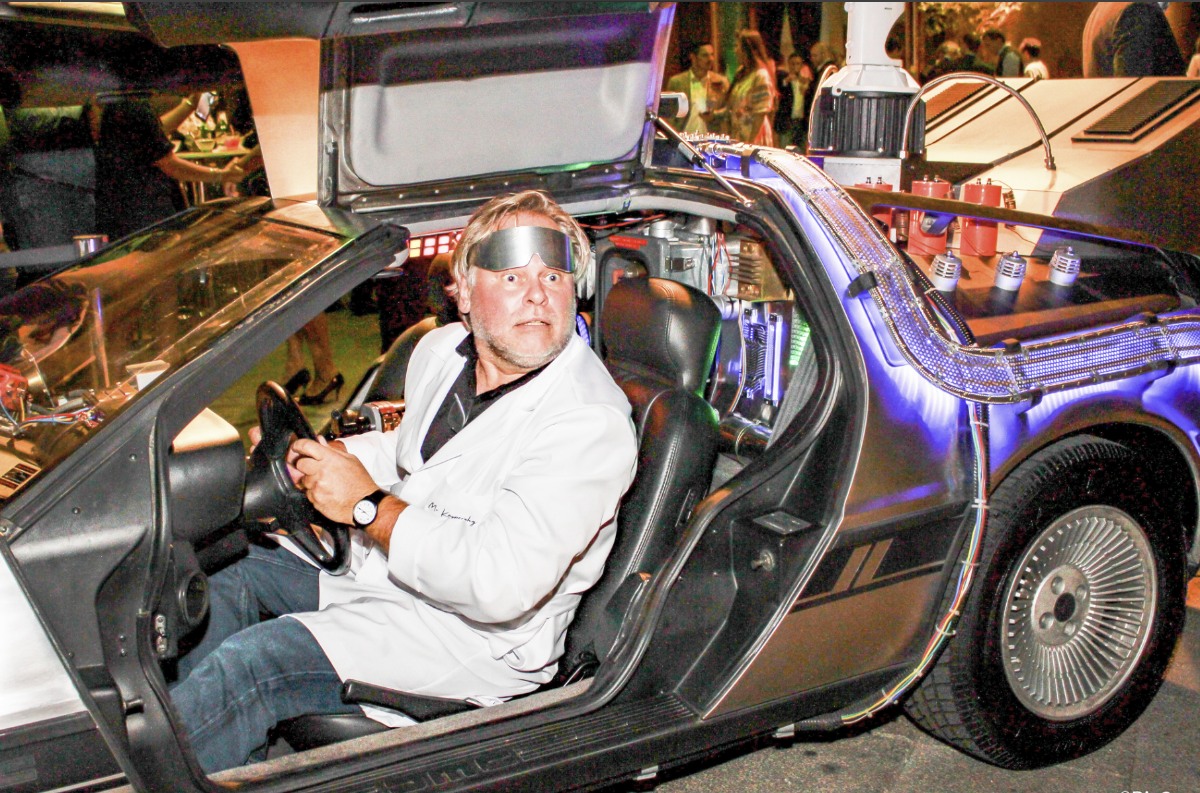 Back to this year, and the flight to Brazil; here we are coming in to land in Sao Paulo ->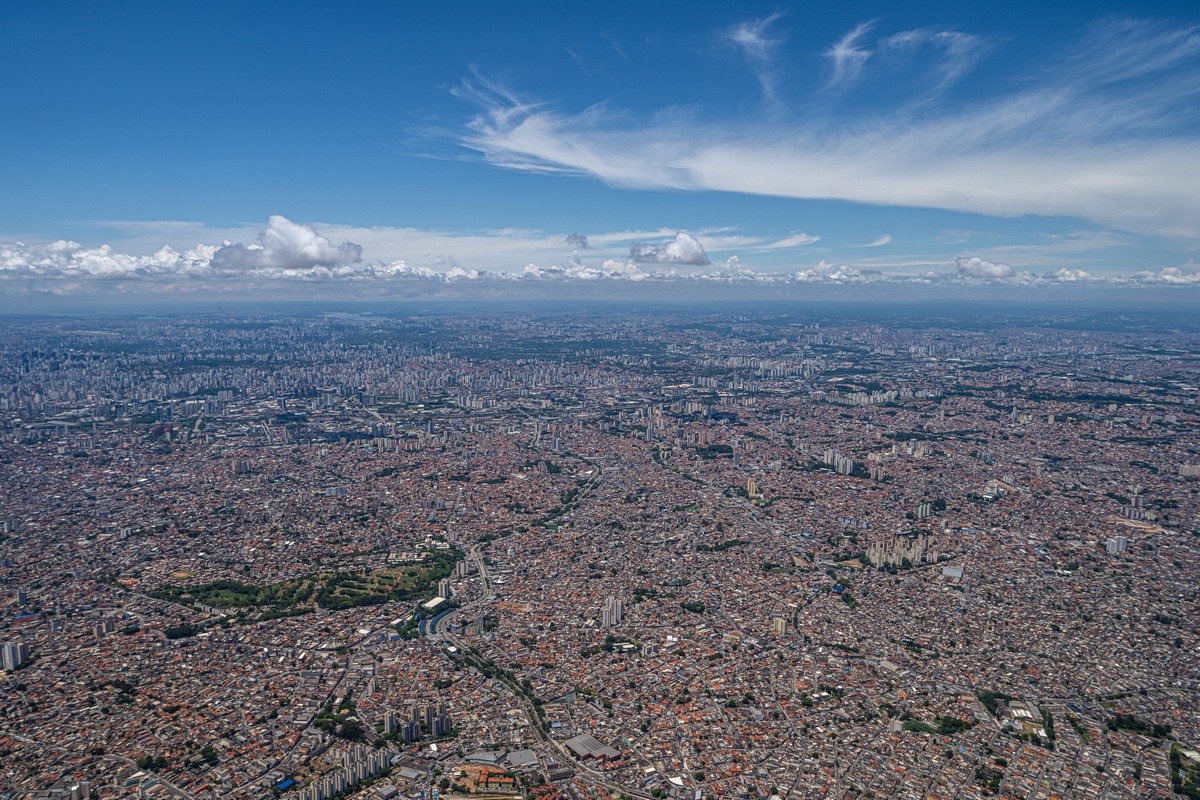 Reminiscent of Cairo, the city's built-up areas are real dense:
The high-rise buildings seem to be clumped together in random "forests of skyscrapers". Btw, Sao Paulo is the most-populated city in Brazil.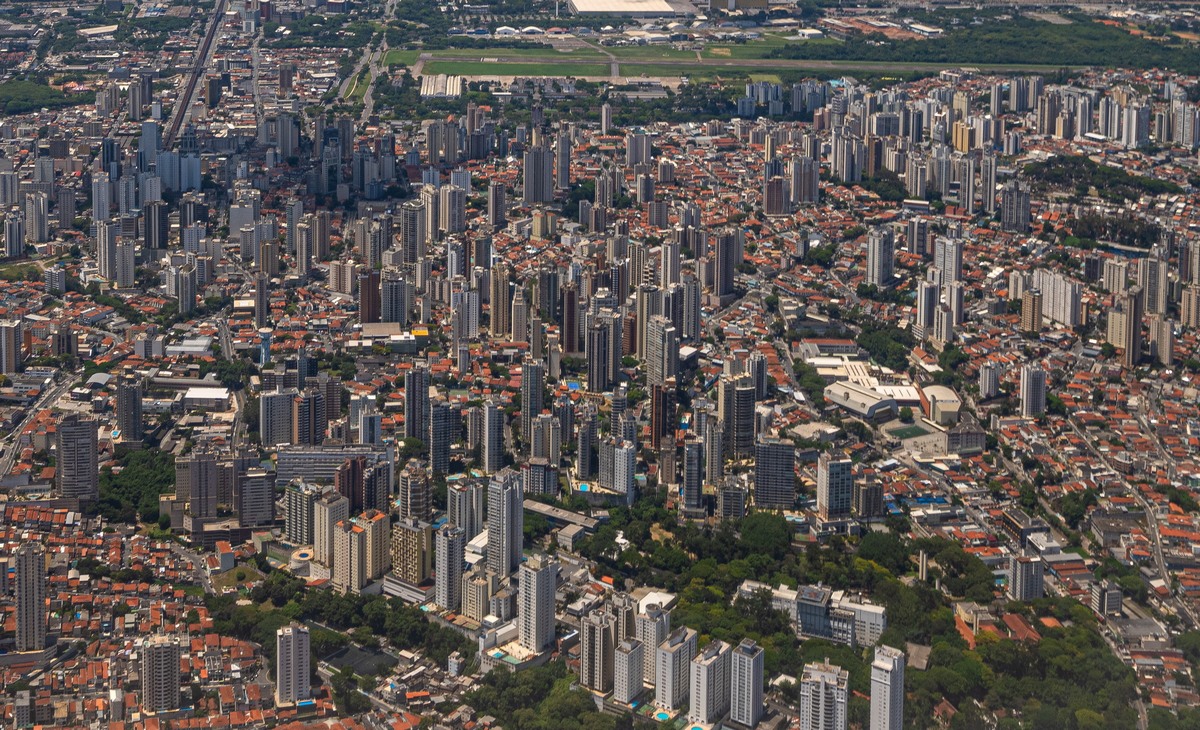 In five years new city transportation links have appeared. I wonder if they've helped reduce the terrible traffic jams in the city? I must say – it did seem less busy on the roads, but that might have been down to our arriving on a Sunday…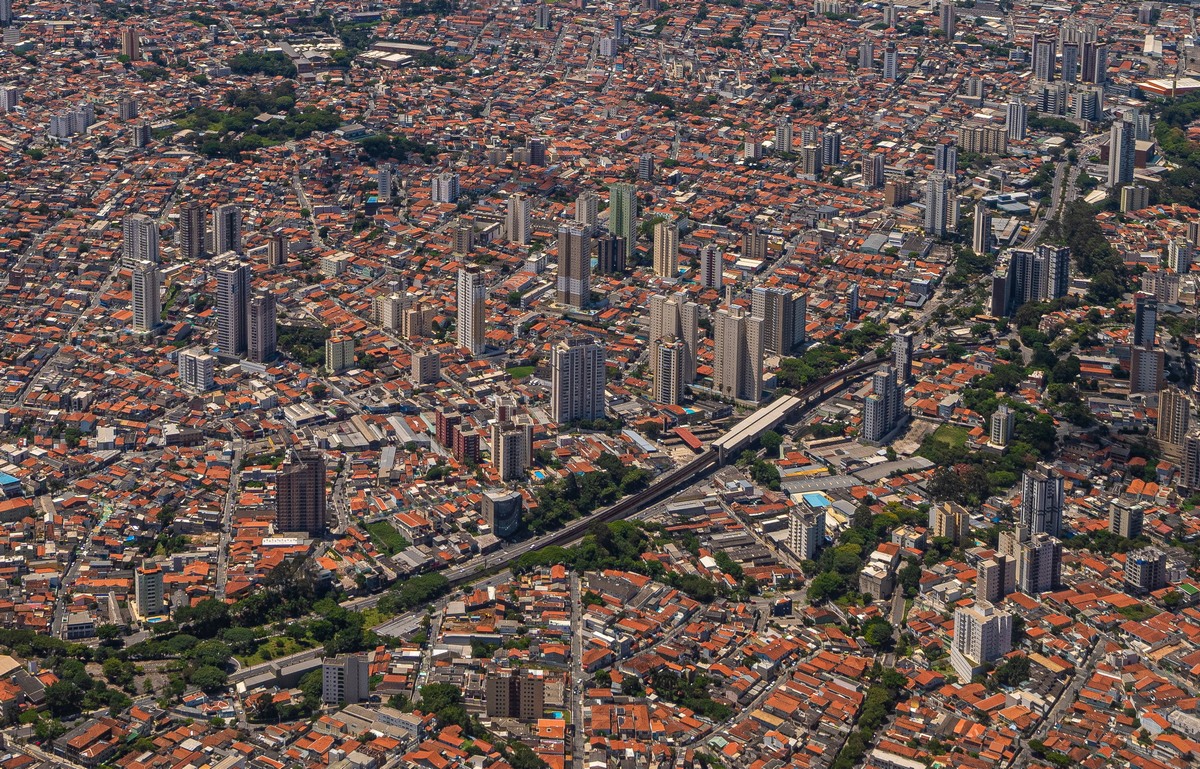 Upon arrival it was time for some decompression – express-decompression, naturally – to get over at least some of the effects of the jetlag. So it was a 90-minute drive over to Guaruja on the coast. Upon arrival, things were looking positive ->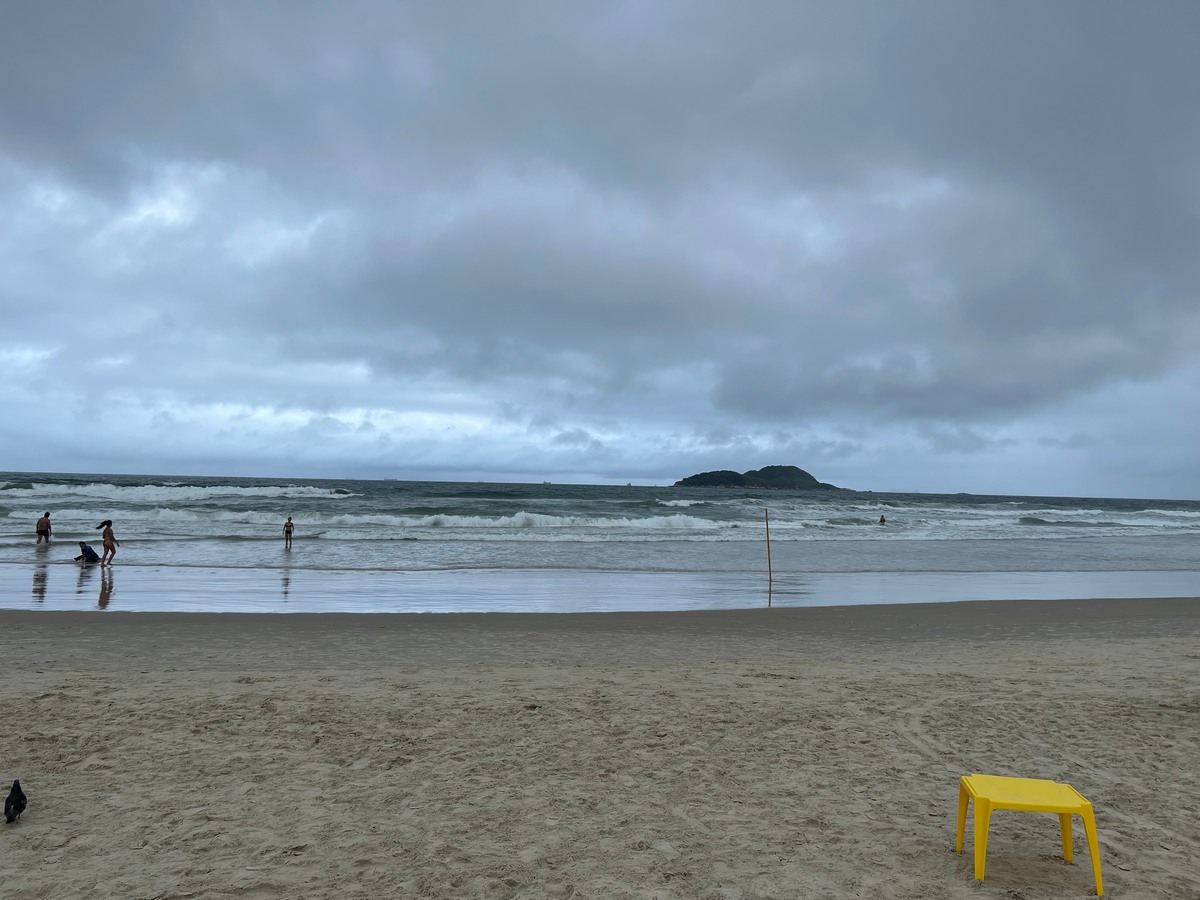 …Sure, it was somewhat overcast – and windy – but the fresh ocean air was just the ticket.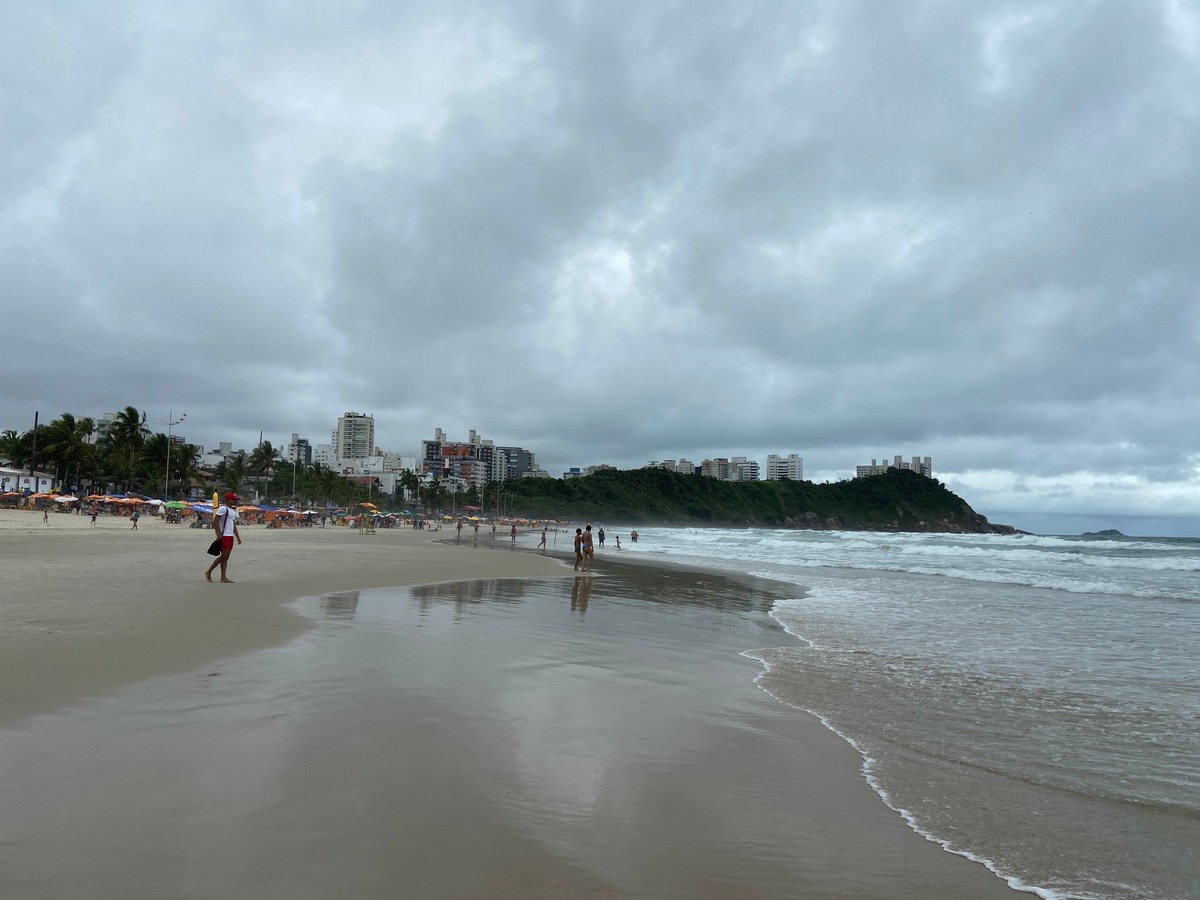 The "Perigo" (Danger) sign was pointing in the direction of the ocean…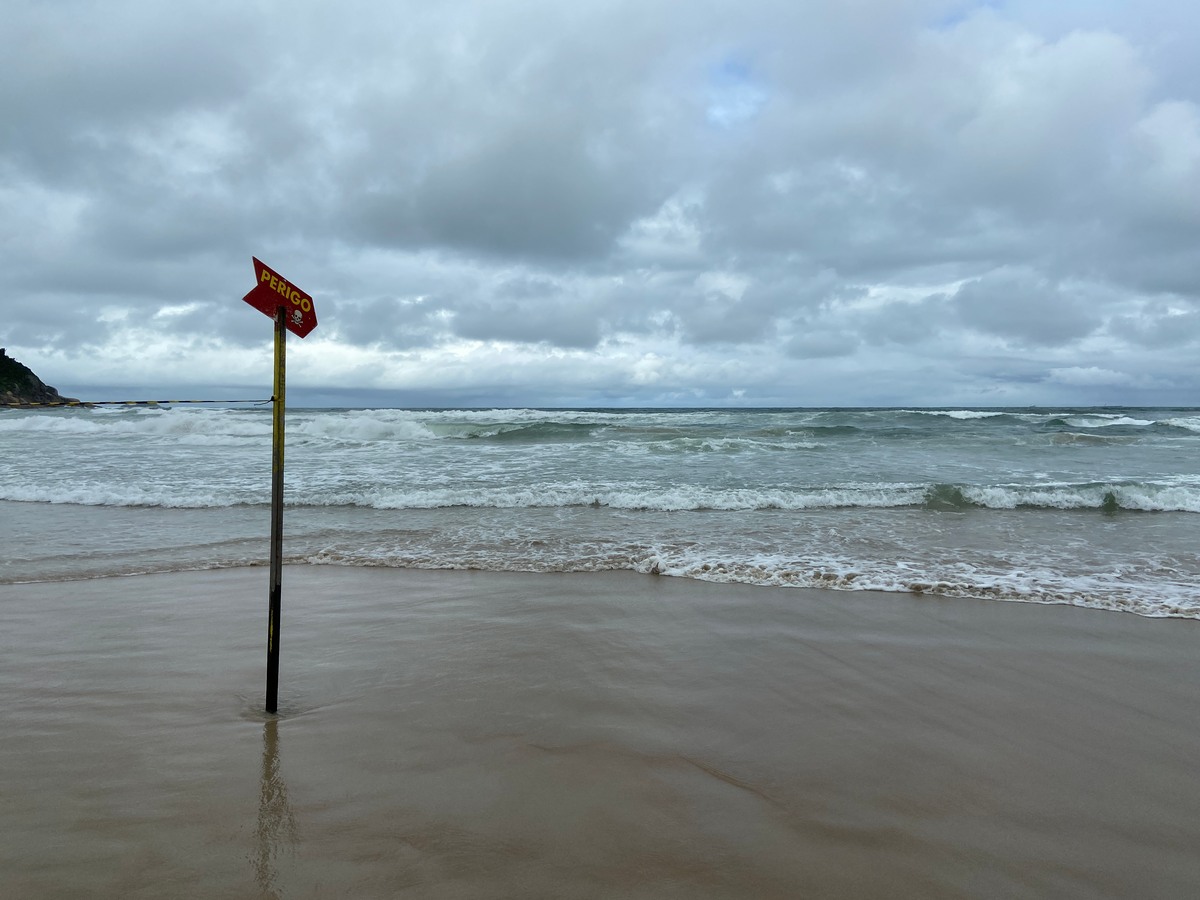 But the water was warm, and the currents or choppiness didn't seem dangerous at all. Maybe it gets dangerous at times. But on this day – no danger; accordingly – in I popped for a bathe!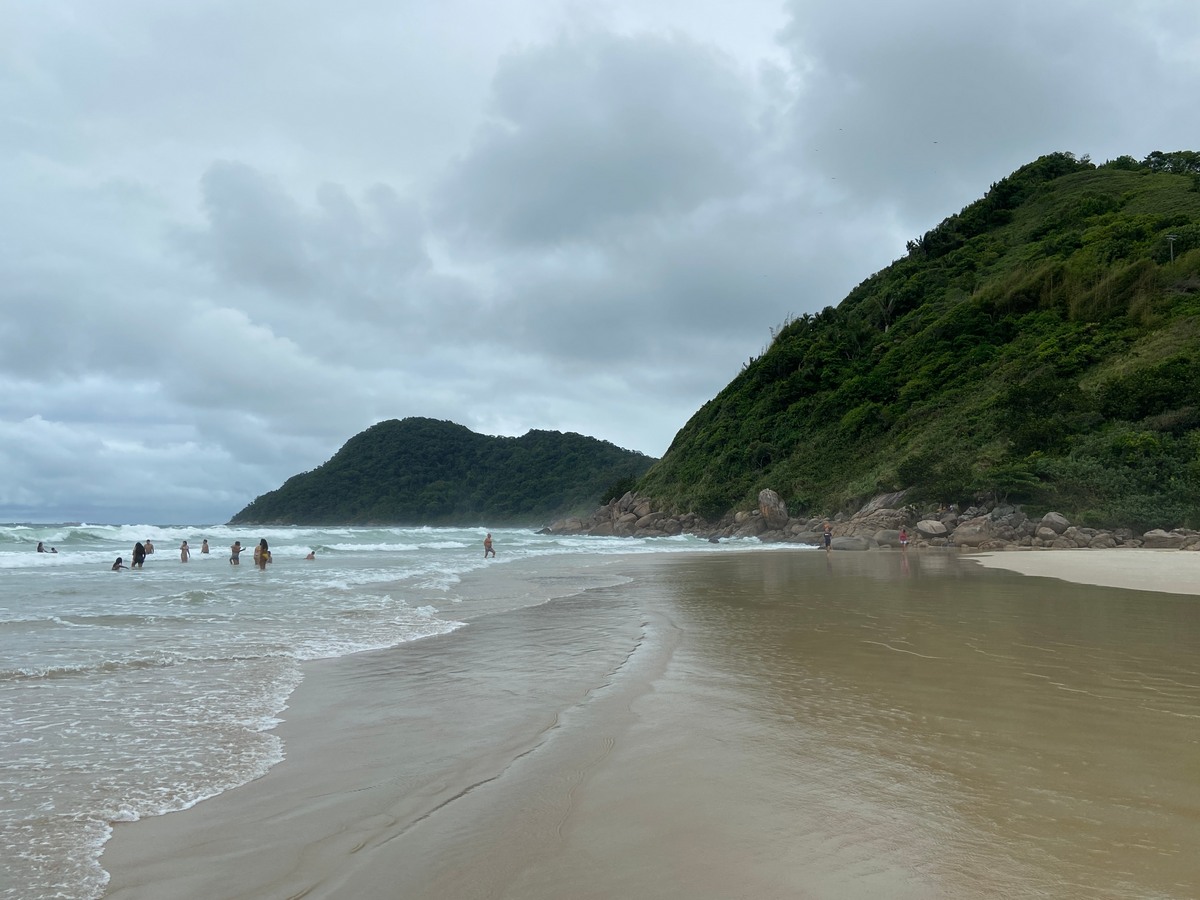 But back to Sao Paulo… and it was business as usual here. The views from my hotel room:
The following day – the customary working schedule: meetings, new acquaintances, and all that. The highlight for me was our ceremonially opening study courses on industrial cybersecurity at Sao Paulo's FIAP IT University. Brazilian industrial automation lags behind somewhat, but that doesn't stop Brazilians getting serious about industrial cybersecurity and understanding the need for protecting ICS networks – and, as a consequence, the importance of producing home-grown specialists…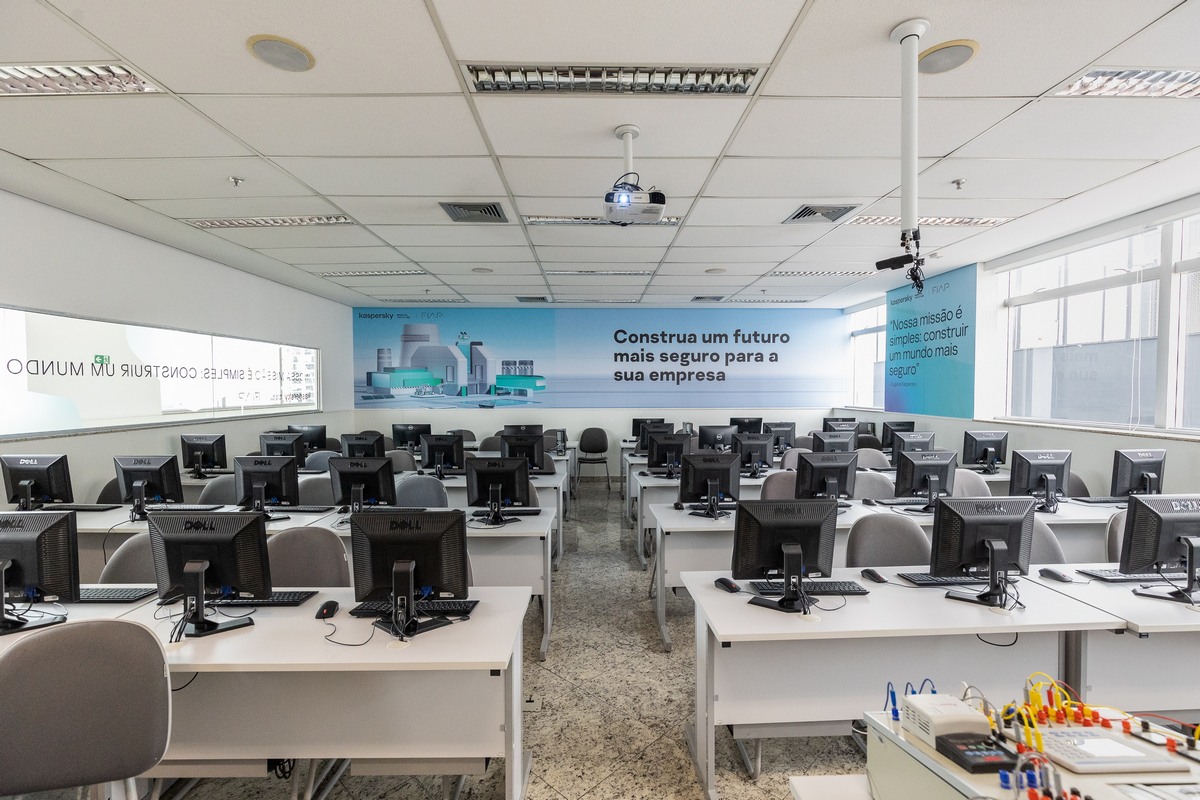 Next up – we head to our regional office. I hadn't paid a visit since 2015, and in the meantime a lot had changed. No – scratch that: everything had changed, since we've become much bigger, plus our office up-scaled to different – roomier – floor!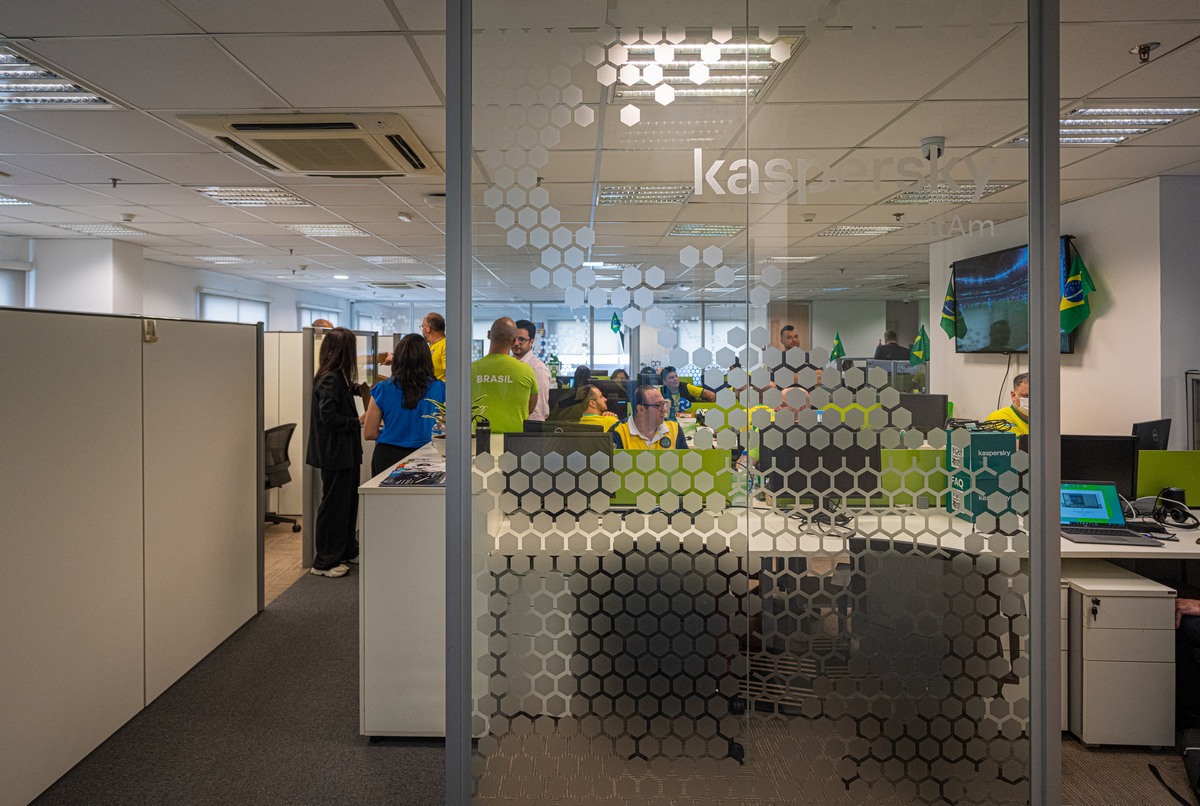 Practically everyone was in national-team soccer shirts; but of course they were ) ->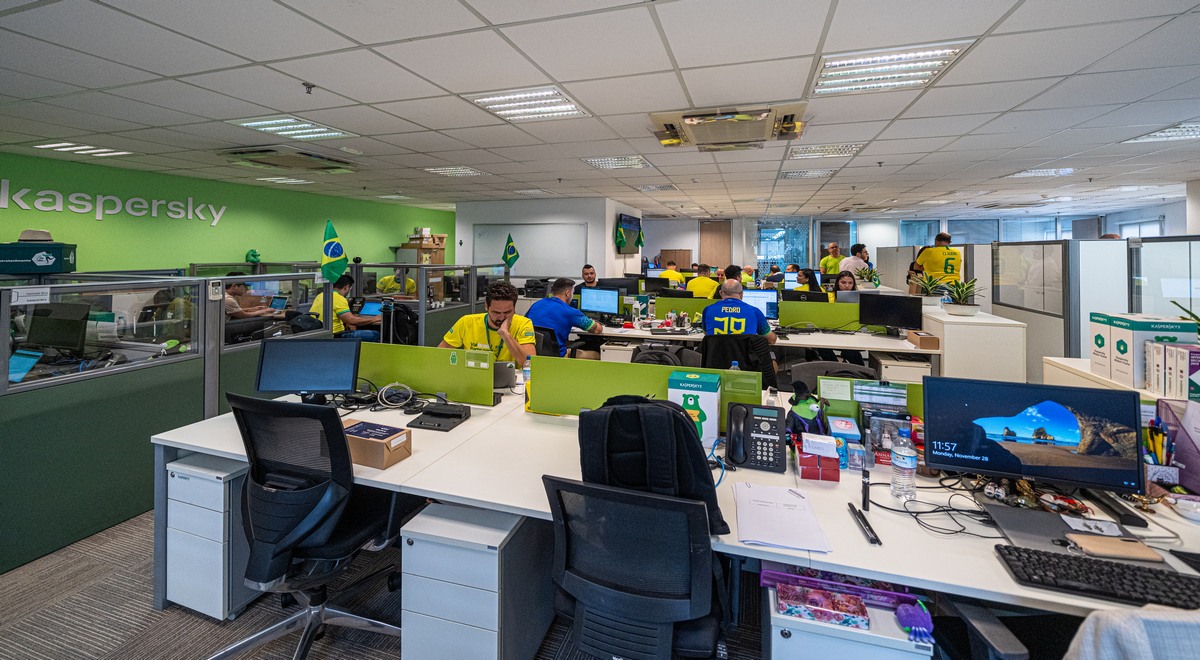 I wonder if the tech-support guys and girls will be watching the football soccer? There sure do seem to be less yellow shirts in their room ) ->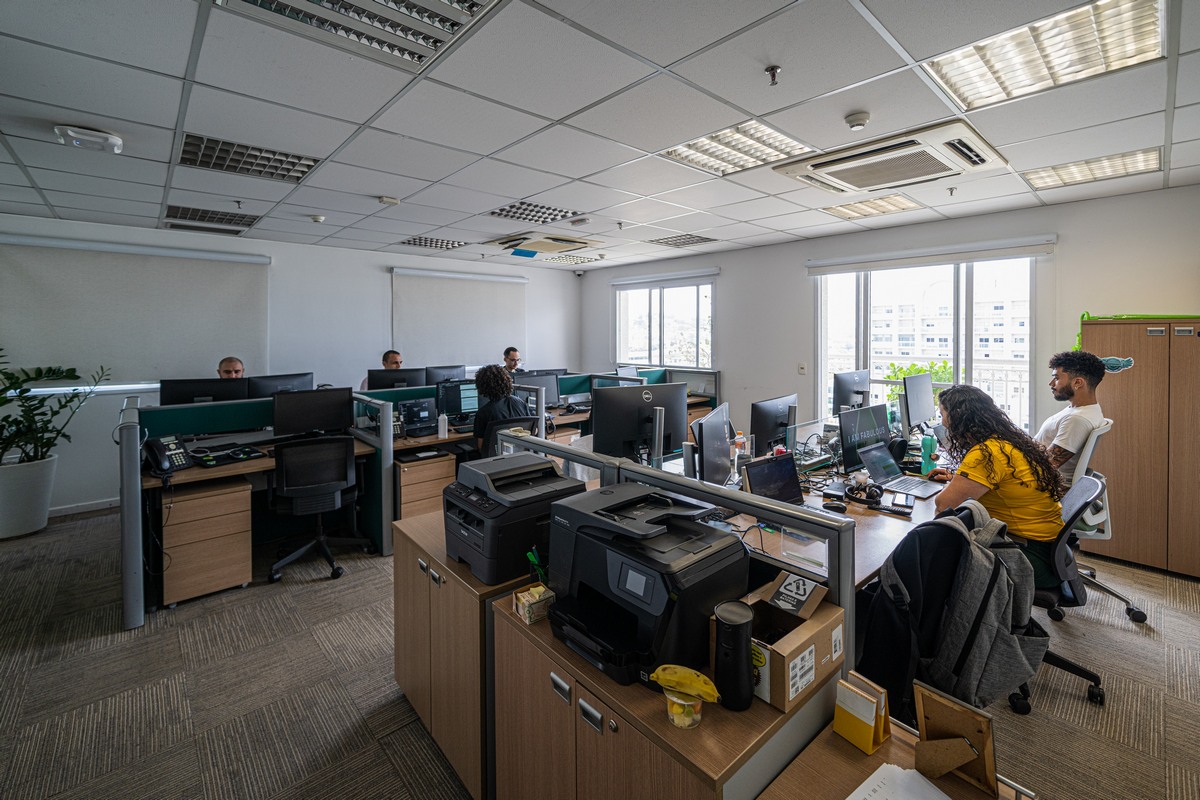 The office kitchen: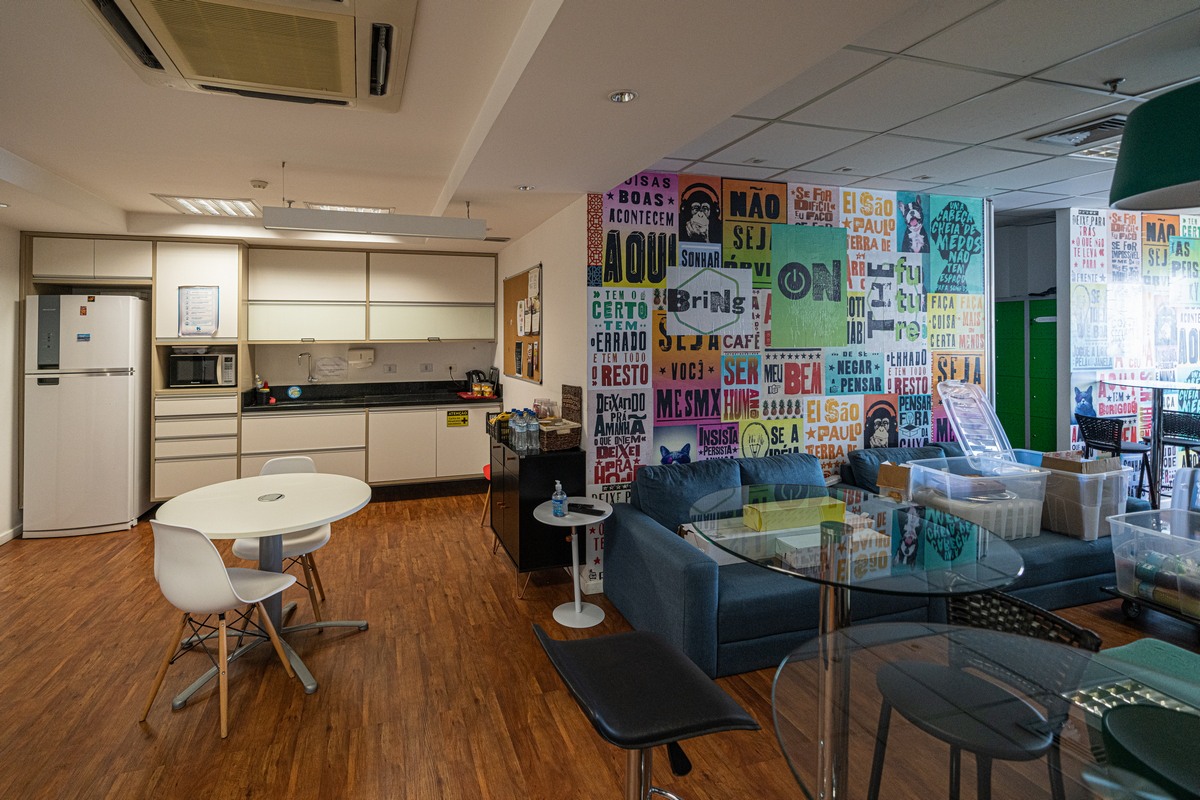 A local take on Midori Kuma :) ->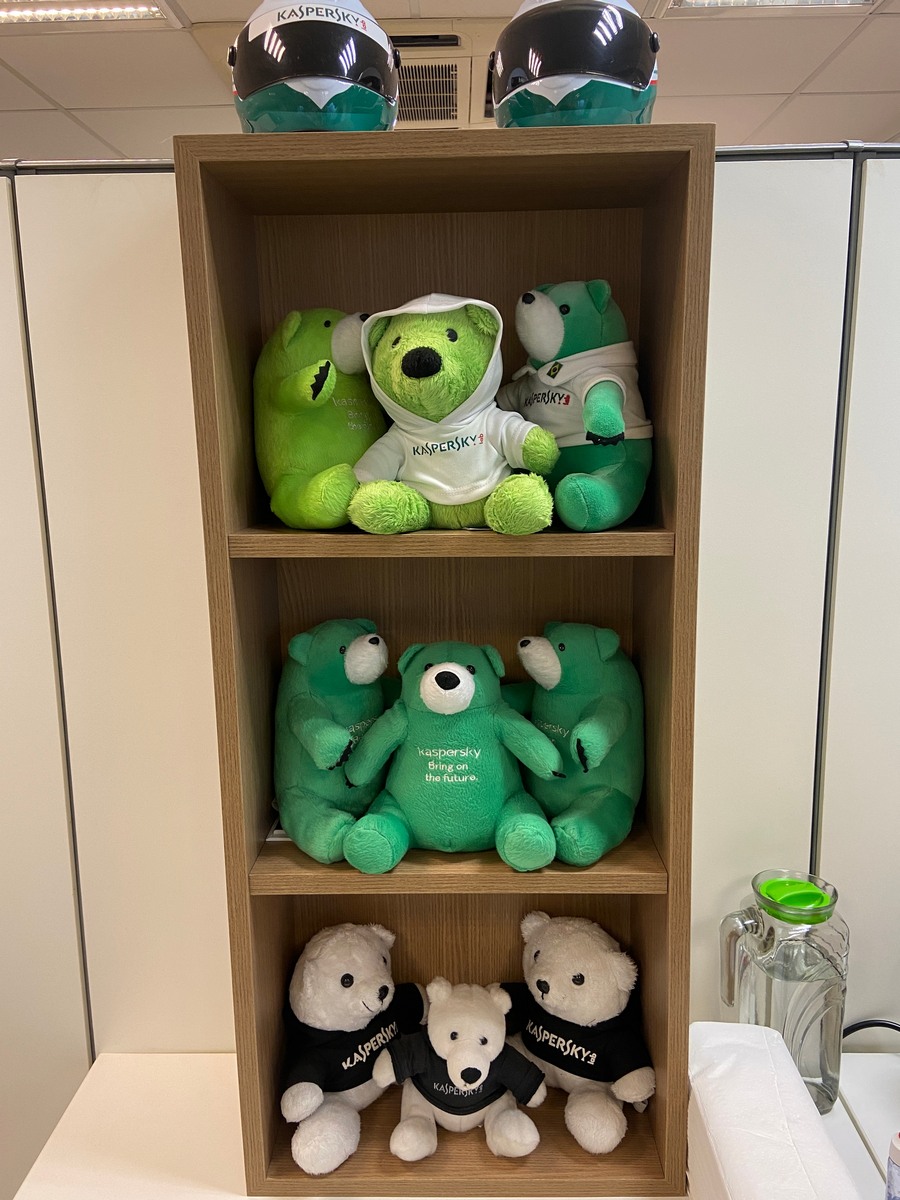 The view out the window is a decent one, and even features a full-fledged favela (in the distance, top-left in the following pic)! ->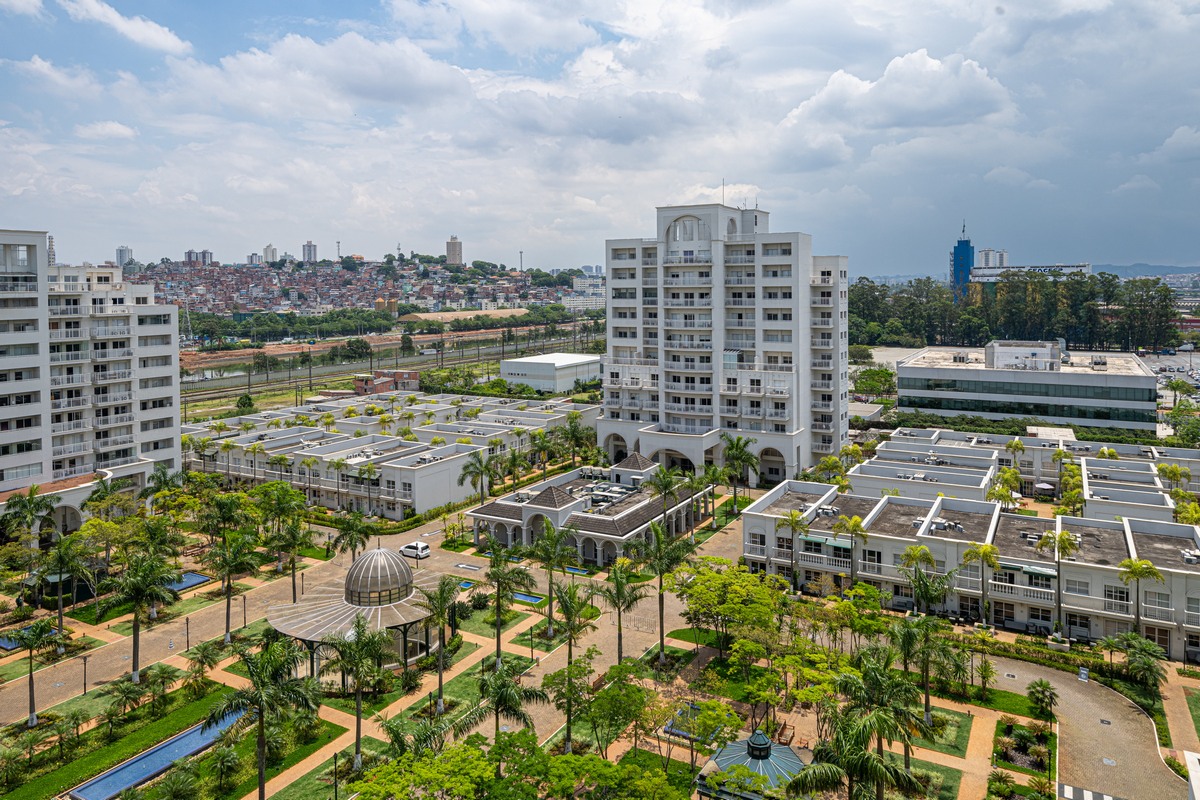 The grounds around the office block – neat: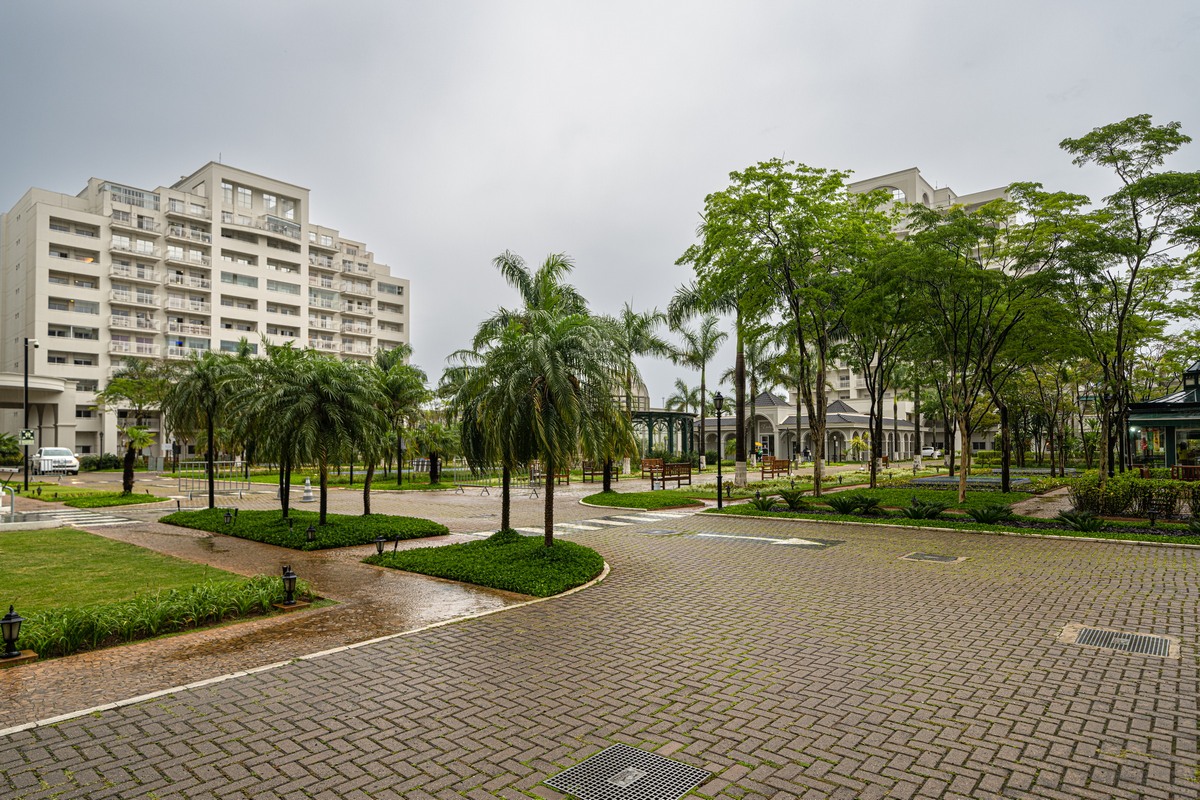 Artefact corner! ->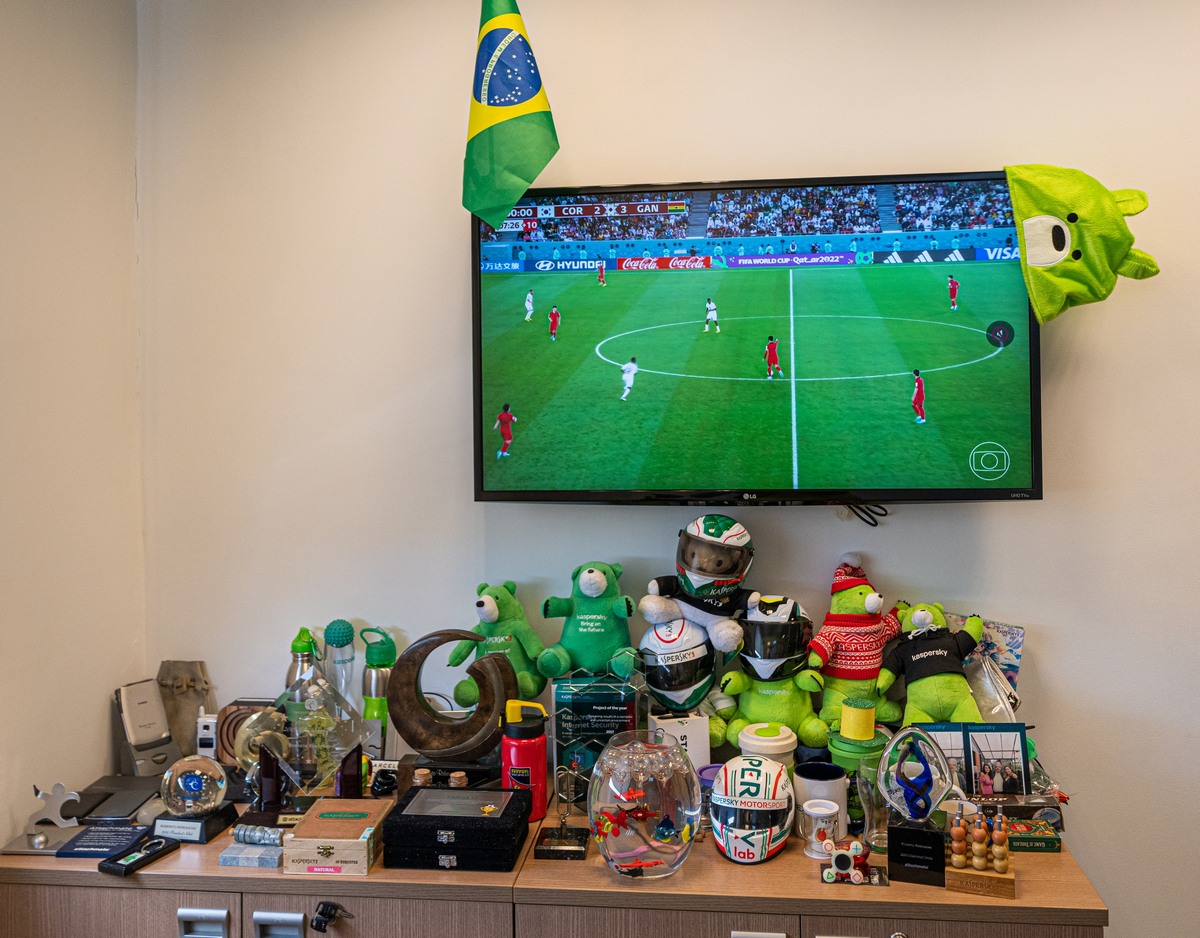 On the telly – either a soccer match, or World Cup soccer themes, naturalmente! ->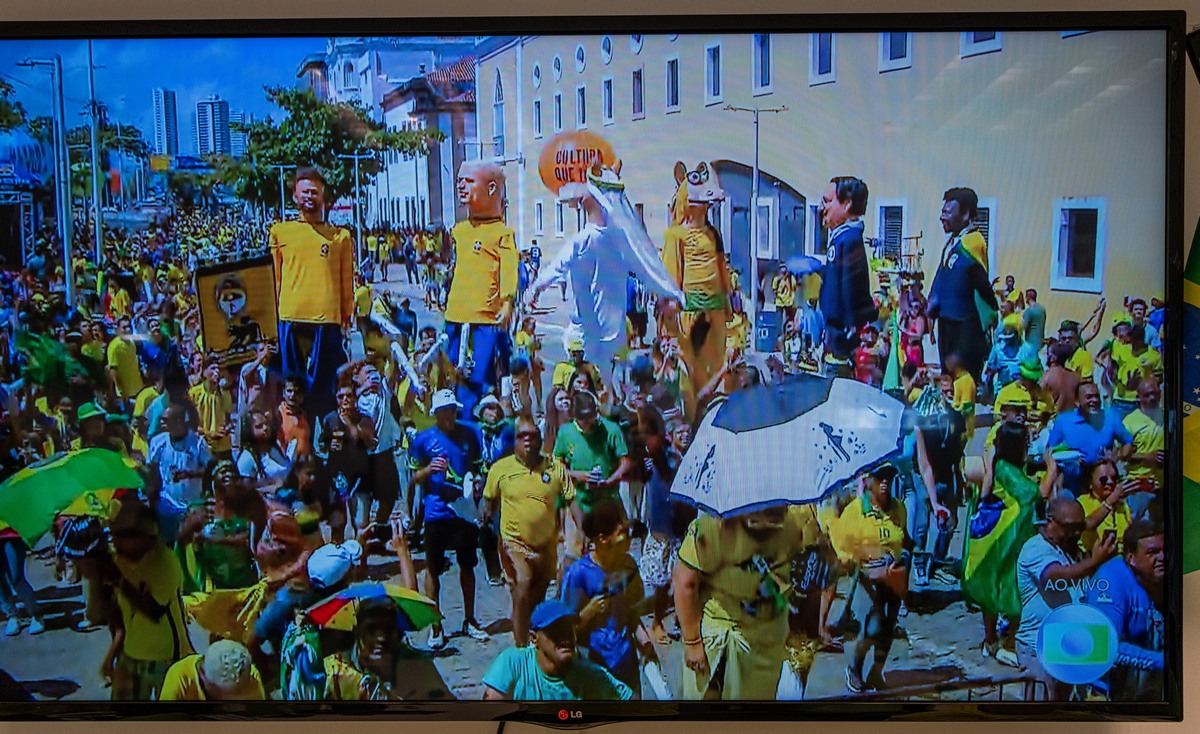 Yellow shirts on the pitch? That's it then: all work stops :)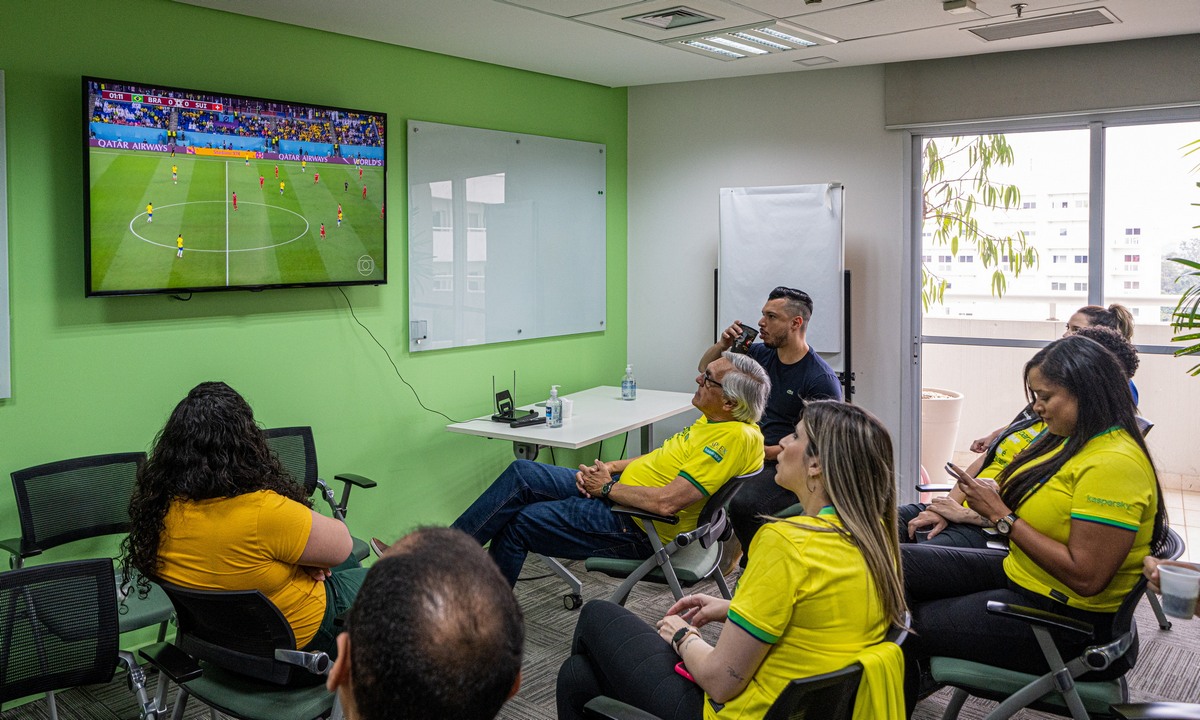 I reckon there were scenes like this in most all offices in the country on this day. During the match, even the city's roads were much quieter than usual – after the game too. This sure made our getting to the hotel quicker (perhaps half the time; normally the traffic is simply terrible).
Everywhere you looked – footie!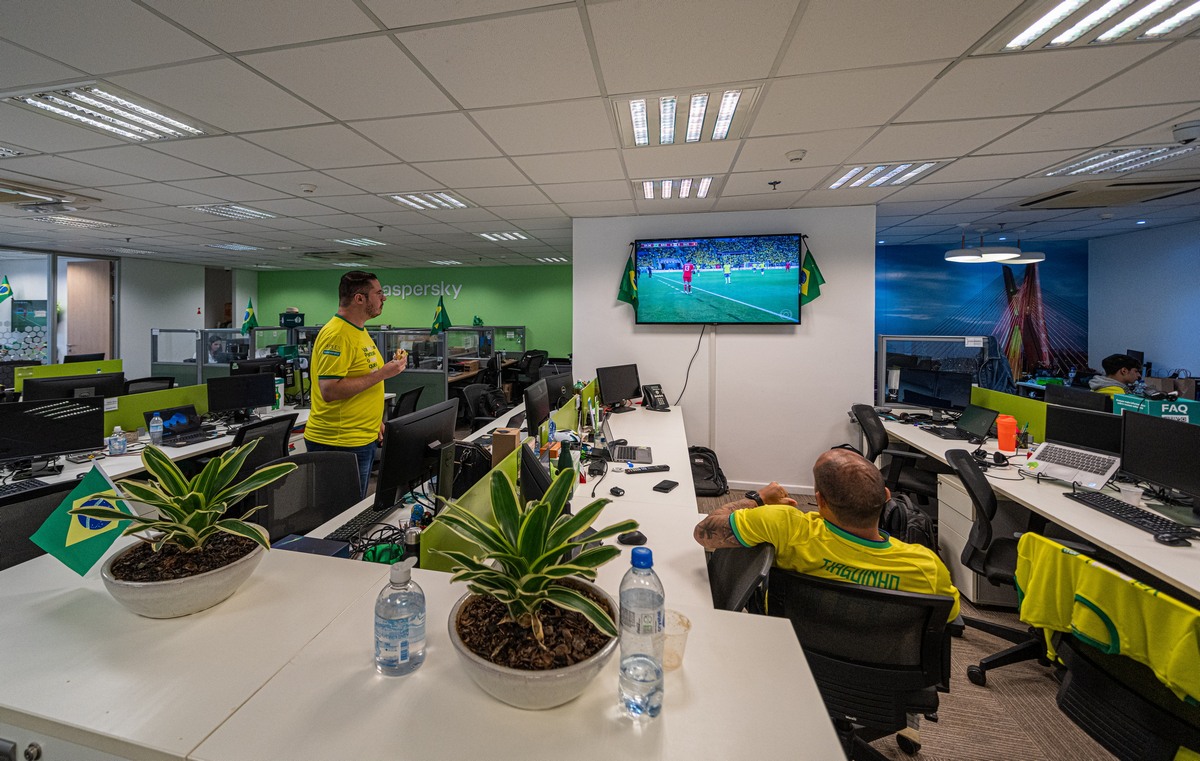 But since I'm not really into soccer – especially when my national team isn't playing – I sat in the office with my laptop, occasionally peering out the window, and it looked like a tropical rainstorm had hit the city. I guess that put a dampener on any outdoor showings of the match on big screens! ->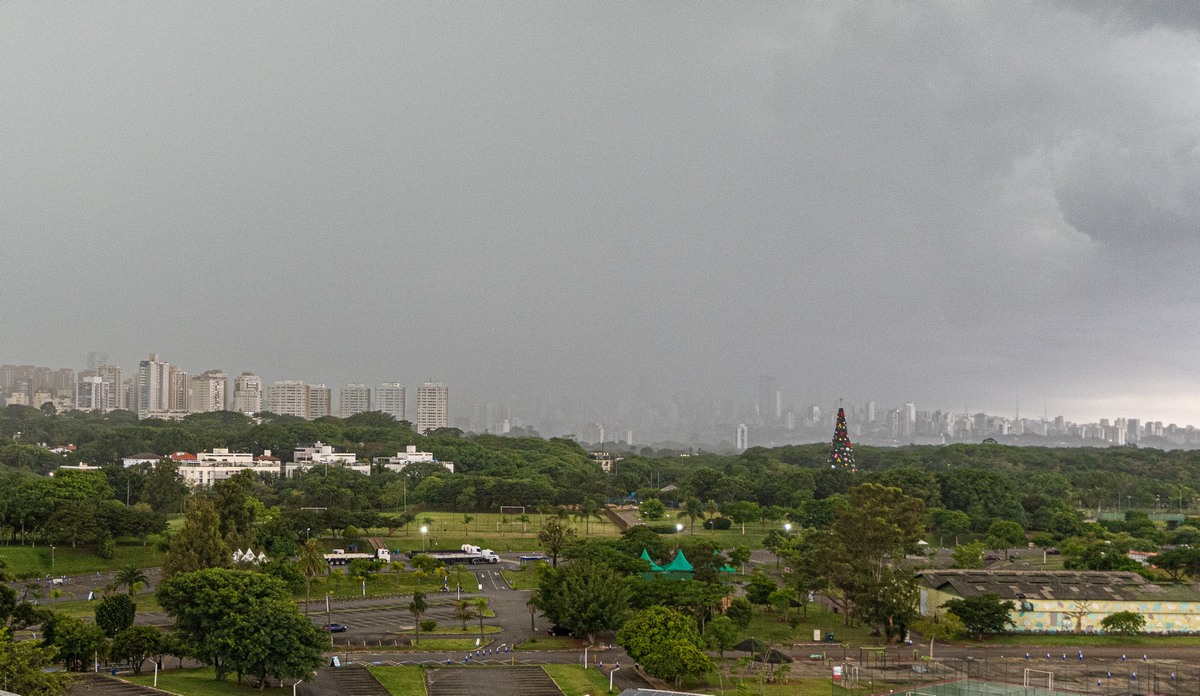 Back at the hotel, after the rains the river's color changed completely. In the pic near the beginning of this post: green; now… ->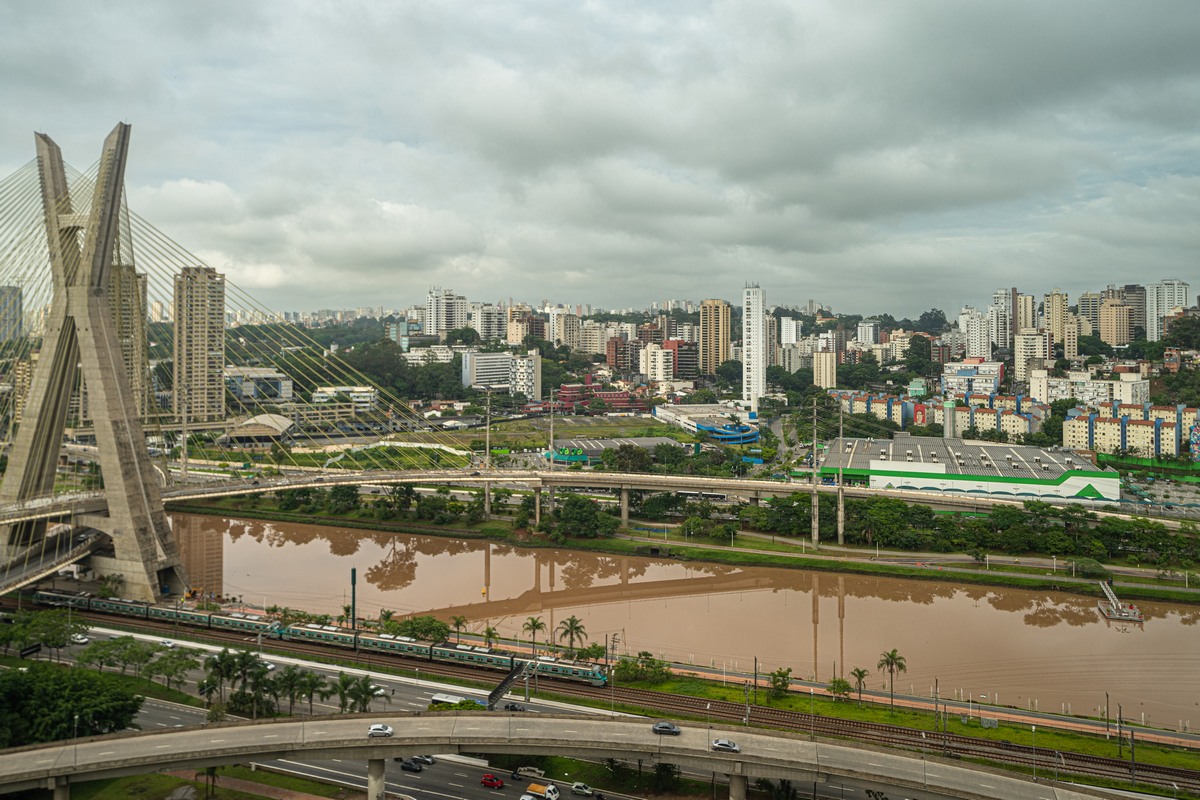 And that's all from Brazil folks. Next up for us – Chile. All about that in the next post…