Hi all,
Herewith, a brief interlude from my NZ tales, since an equally interesting topic has come up…
Question: What was your longest ever flight? I mean – without a connection.
Why do I ask? Because I've just flown an uninterrupted long-haul silly-haul that went like this: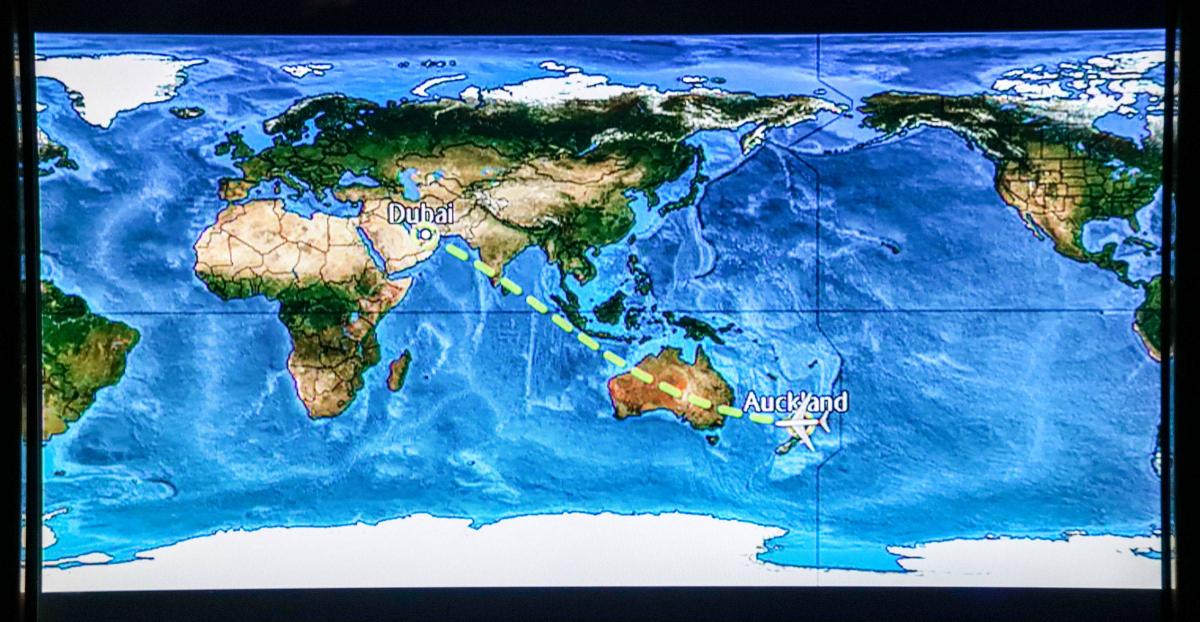 It was a reeeaaalllly long night. Though folks who live north of the Arctic Circle will scoff when I talk of 'long nights' (their 'long night' lasts half-a-year!), for me this was perhaps my longest ever night – at least down here in the lower-mid latitudes. The plane took off at 9pm NZ time – when it was already dark, and 16 hours later landed at 5am Dubai time; that is, almost at dawn. It gets dark in Auckland around 6pm at this time of year, so that night for me lasted 19 hours. A personal record, I do believe.