Hi folks!
After our excursion around the Galapagos Islands, it was time to return to the mainland and to Ecuador's capital – Quito for a proper look round. We'd flown over it a few times already, and stayed in a few hotels en route to or from the airport but not investigated the place on the ground.
Maybe there are parts of the city that are well-designed, well-built built, with lots of greenery and leafiness and overall pleasantness; however, we only saw such a place once – the city's central square.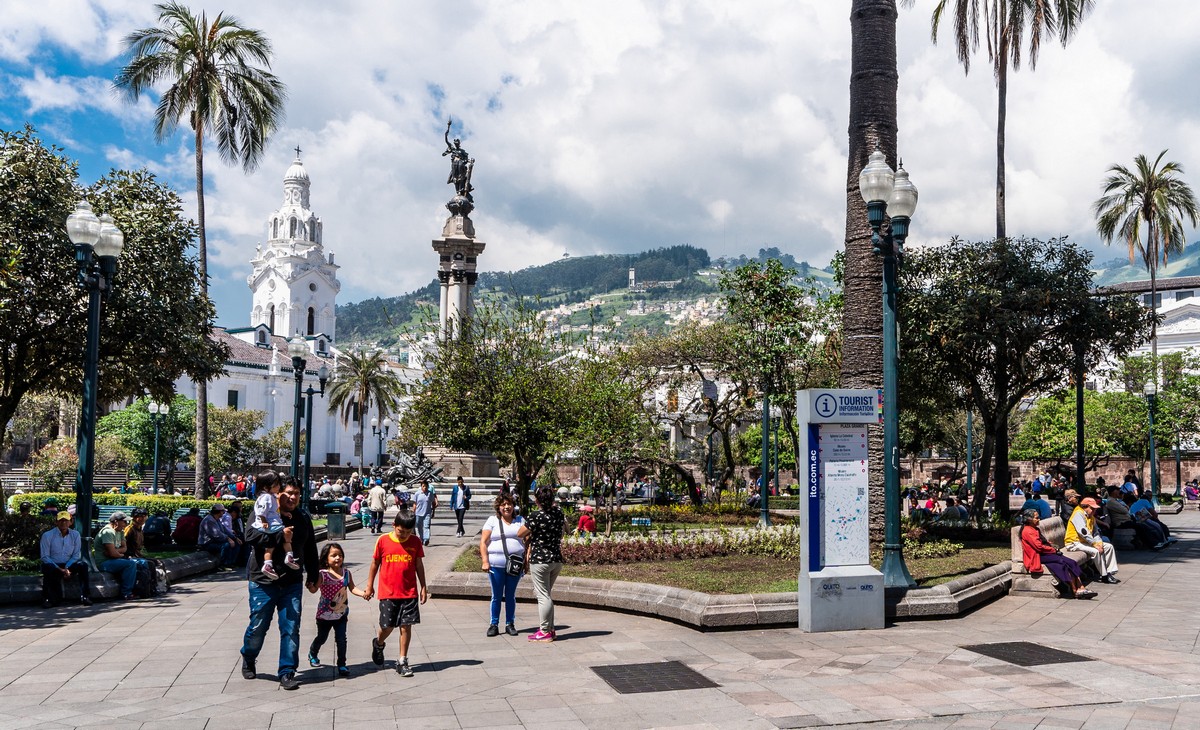 The rest of the city – at least those parts we saw – leave a lot to be desired. Untidy, ungroomed, seemingly no plan for town-planning ever, and traffic worse that Moscow's – and that's saying something. The old town looks much better and there are some neighborhoods that are interesting (for example, where our hotel was located), but even those – I'd hardly call them charming. Alas, the city is lagging behind other Latin American capitals I know of.
One aggravating factor the city's huge population all crammed into one relatively small area. To compare, Quito covers nine times less area than Moscow, but its population is just 5.8 times less. But Moscow is a city of practically nothing but high-rise buildings; Quito rarely gets much above two floors across the whole city.
Here are some tourists lapping up Quito's suburban sprawl. It's not quite a favela, but it's getting there. There are some places where the houses are better, but they still seem to be made of non-standard materials and hardly ever painted.
I have a simple rule when visiting a new city: the best way to get a proper feel for it is by taking a stroll through it. First decide on a route, then follow it. Here in Quito it went from the Virgin of Quito monument back to our hotel. Alas, I didn't get a pic of said monument; you'll have to make do with one I found on the internet: