The Yucatán tales: road trippin' and accommodation.
To conclude my Yucatán tales, I'll tell you a bit more about my time on the road and the day-to-day experiences. The roads are actually not bad here, especially the highways heading south from Cancún along the coast and those heading west across the entire peninsula. The north Yucatán route is pretty good, with an excellent toll road (and not that expensive) with almost no exit ramps. There's also practically no traffic and no filling stations :) The road heading south along the east coast is not bad either, but we hit a few traffic jams along the way. On the upside, it's free, the road surface is smooth and there are lots of signs, so there's little chance of getting lost: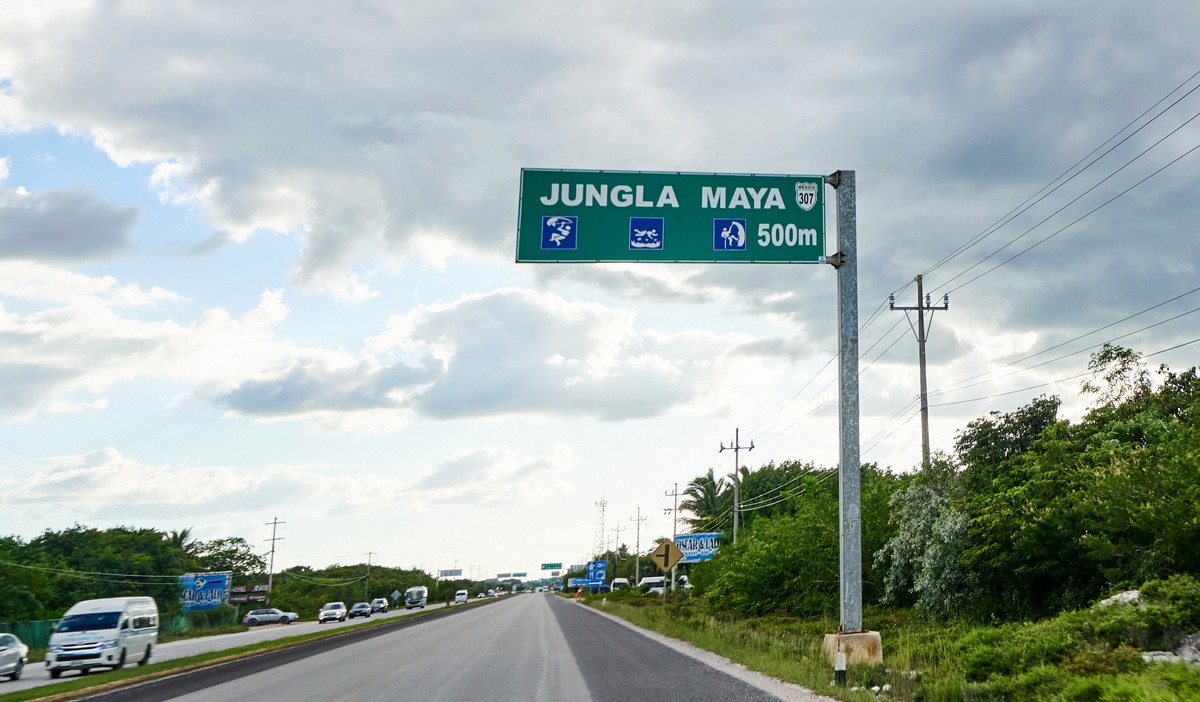 Here you can see a dozen or so signs pointing out various destinations.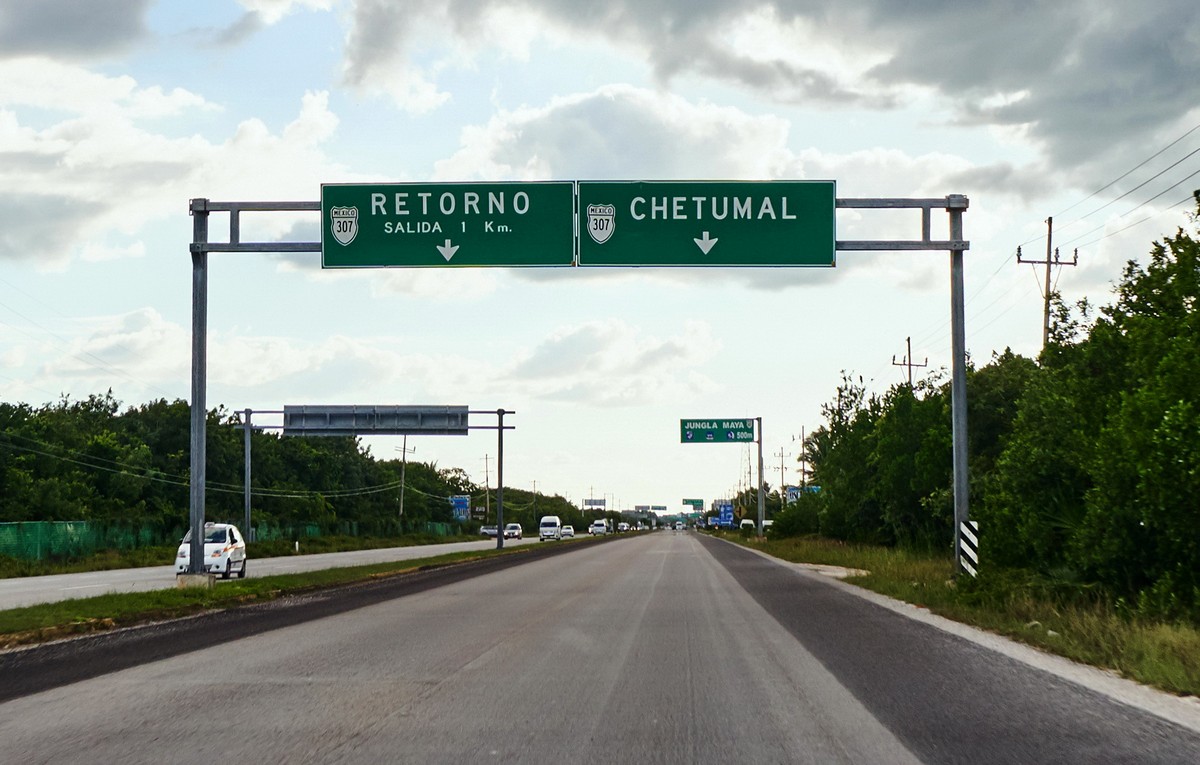 Another cenote right next to the road.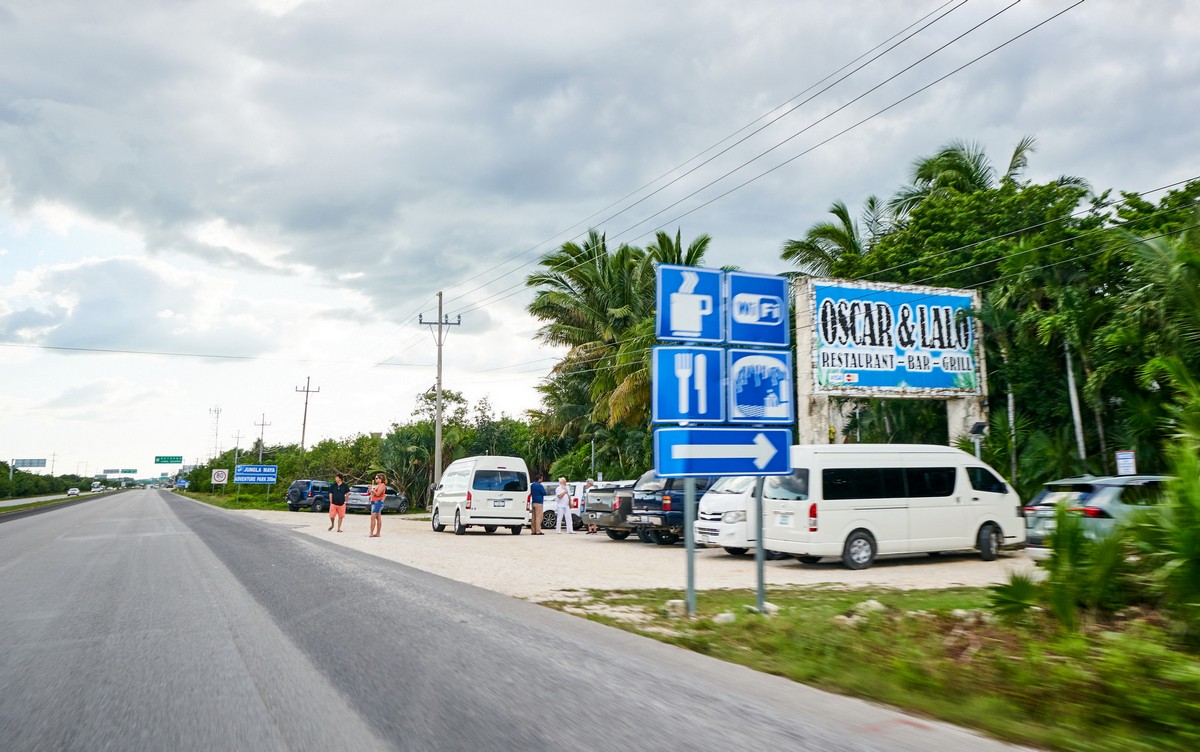 The much-hyped Rio Secreto. These signs are all over the place on every road. Now that's marketing!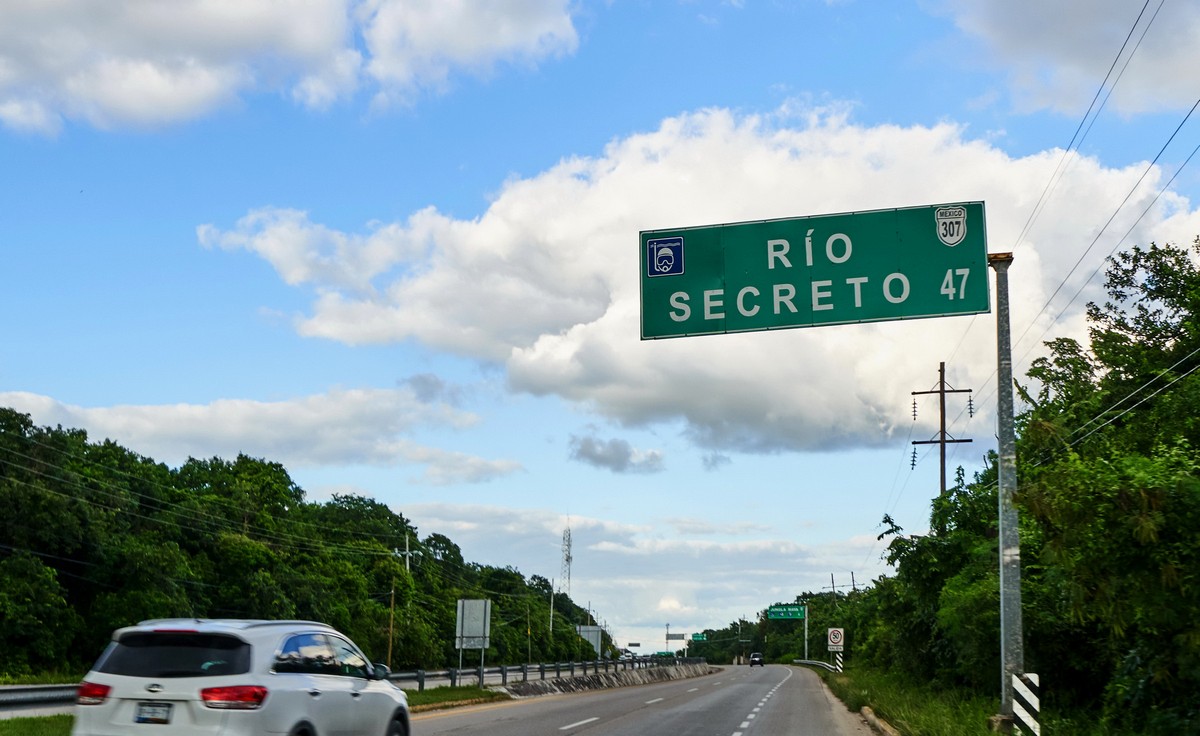 When you turn off the main road to Tulum and take the north-west road to Coba, you enter a green tunnel that's several kilometers long.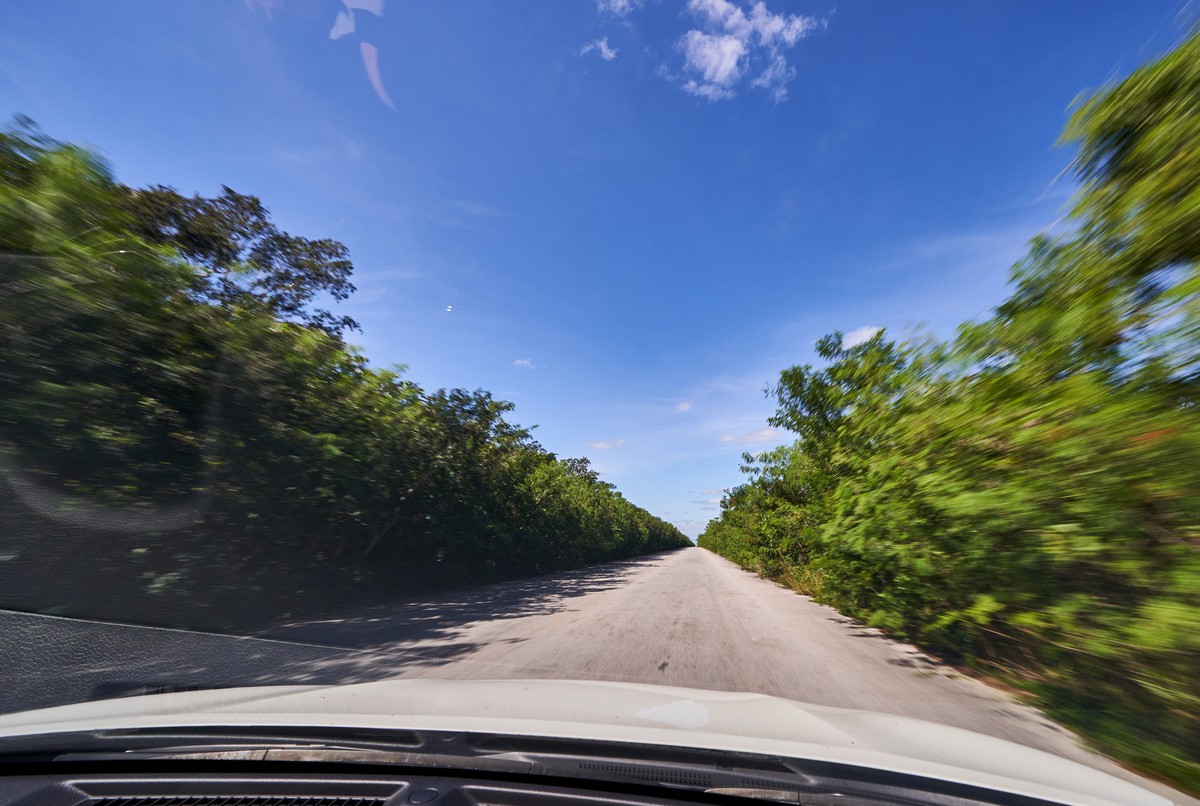 And at other times you just drive along what is a perfectly decent road. There are few villages along the road, and the traffic is light this far from the cities.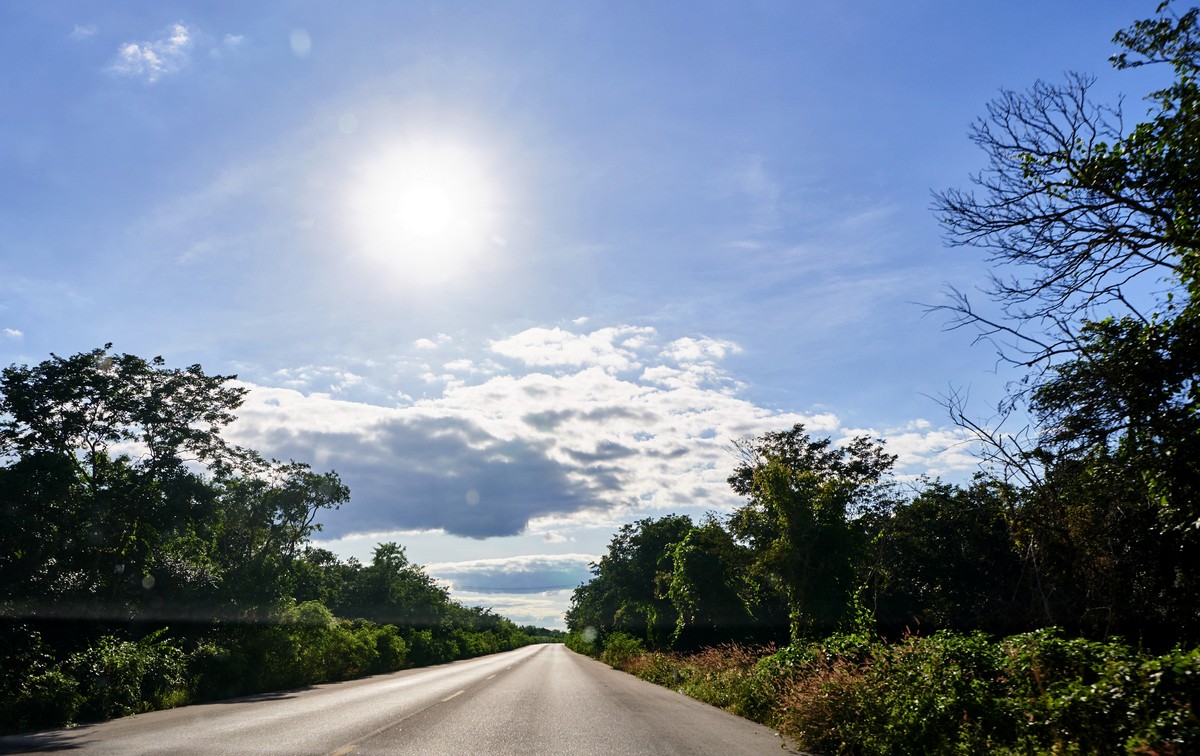 However, when the road does go through inhabited areas, there are loads of speedbumps –absolutely everywhere.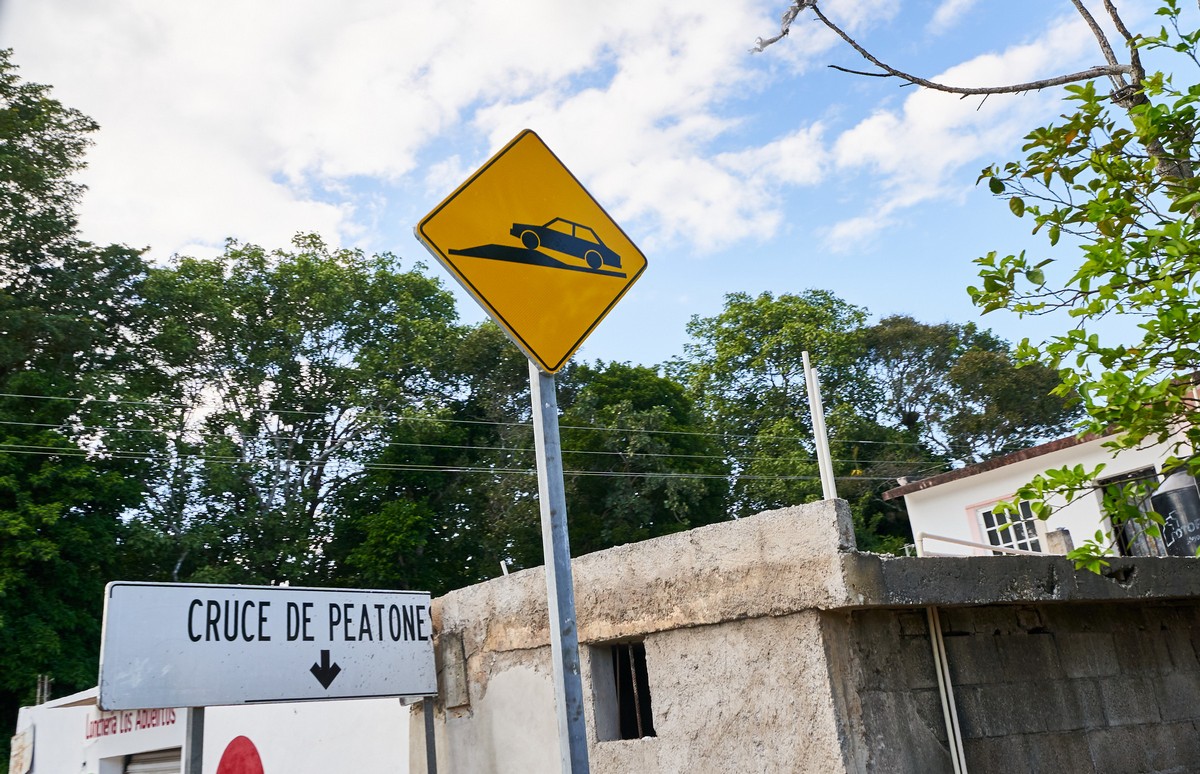 In other words, the roads are pleasant enough to travel along – not boring at all. Now for the hotels.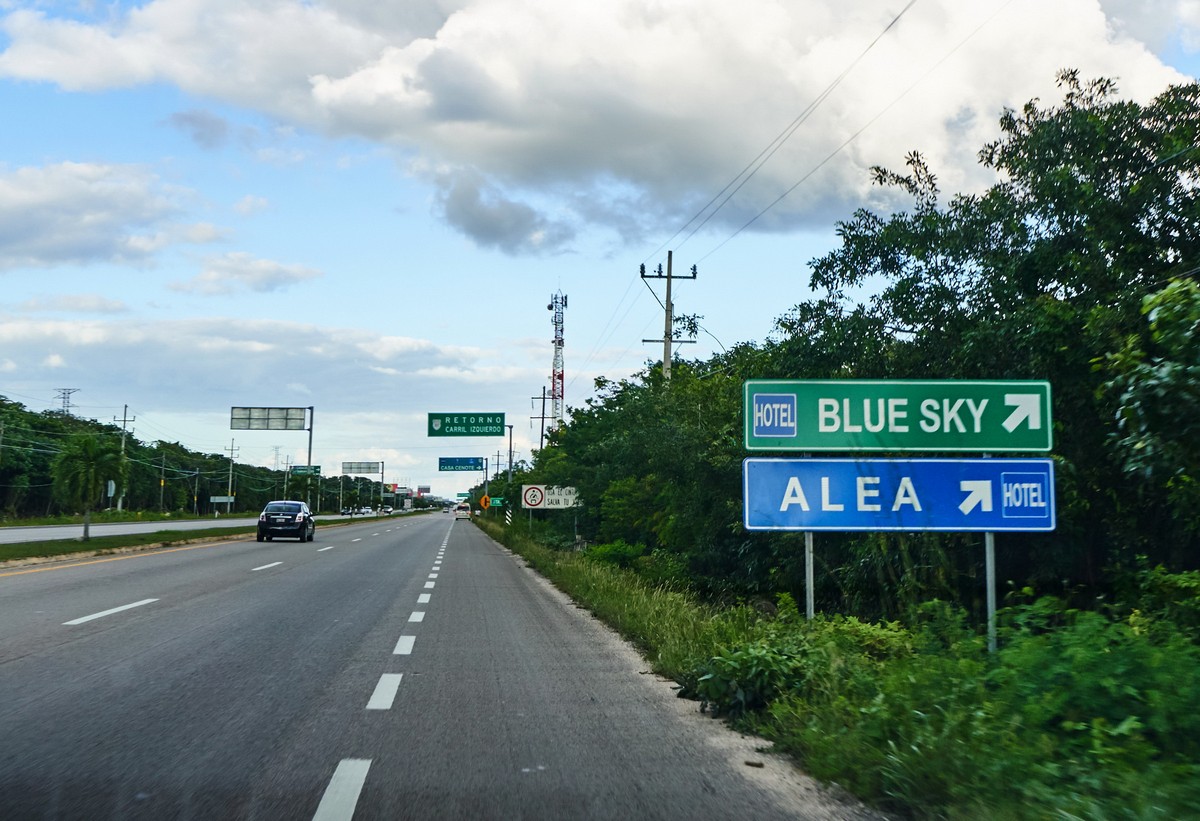 The hotel theme is going to be more like a promo leaflet. We were very lucky with the accommodation! // Thanks to the person who booked everything for us – good job! :)
Turns out that there are some very cozy boutique hotels with 20-30 rooms and their own private beaches just a few meters away. For instance, Alea Tulum. It's quite difficult to find: Google Maps lied to us about the distance, and the hotel sign is hidden behind some thick vegetation.
The sunrise was out of this world!
Shadows from clouds beyond the horizon.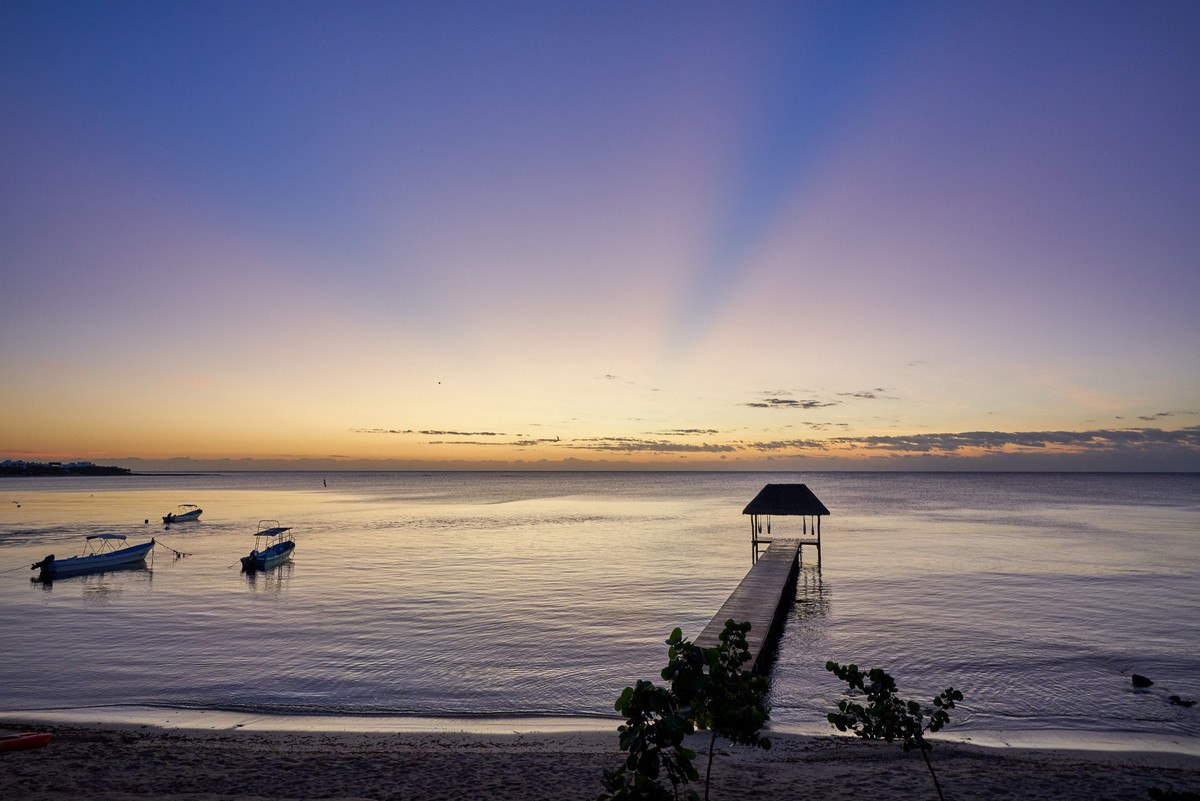 The pelicans woke up and headed out for breakfast.
But there's a very serious downside to this place. During low tide, the water is only half a meter deep at best – even well away from the shore. You can end up skinning your knees if you try to swim. It's a mystery to me how the pelicans don't break their beaks when they dive :)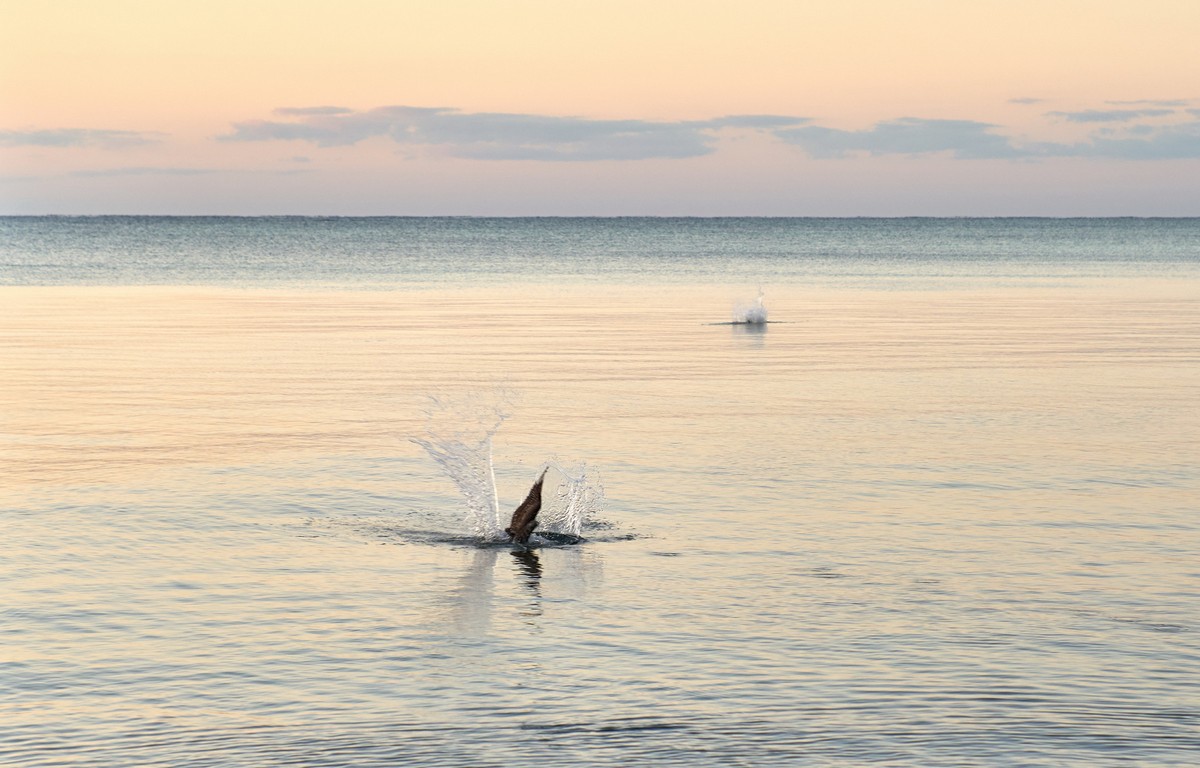 Meanwhile, dawn is in full swing…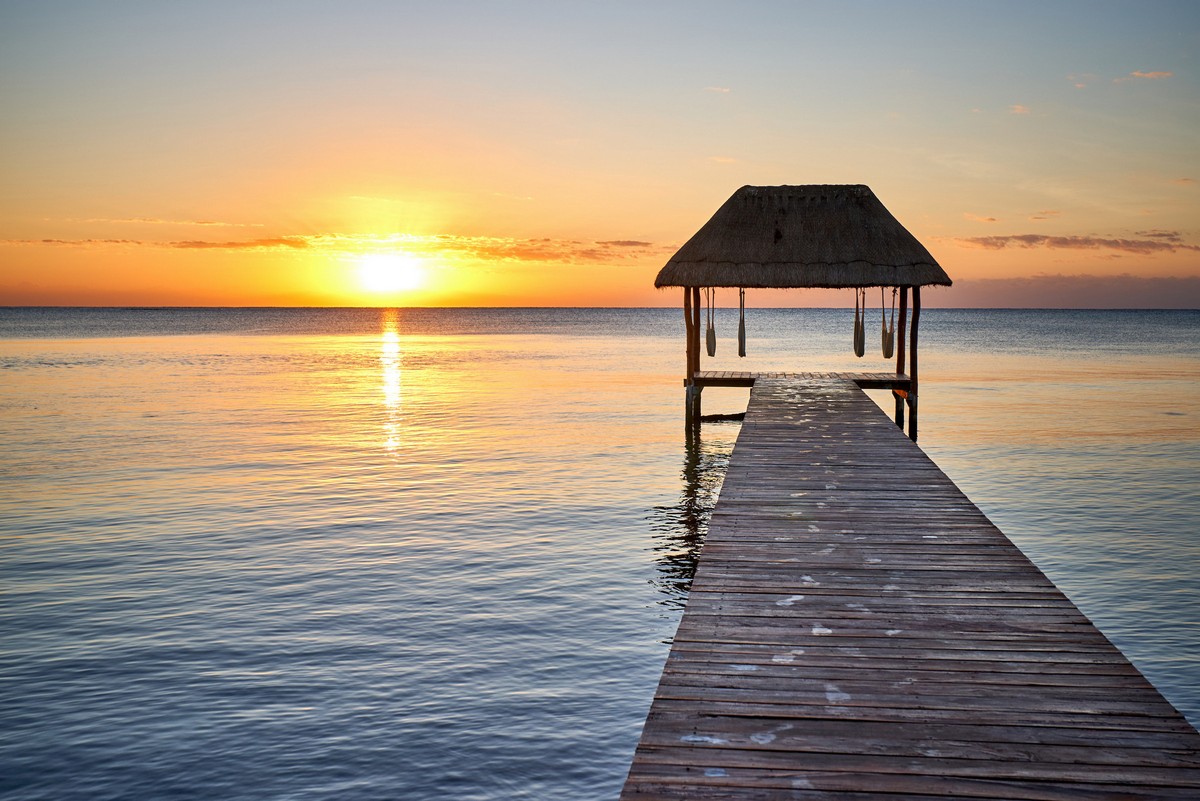 While I was taking a stroll on the wooden pathway, one of those cute birds pooped on me, right out of the blue. Right into my shirt pocket! No doubt, this bodes well – our company may be set for some serious success next year. I simply don't see how this piece of good luck can possibly be construed any other way! :)
Here's how it all unfolded:
And right here, at this place, we found water flowing out from the subsurface cenote rivers: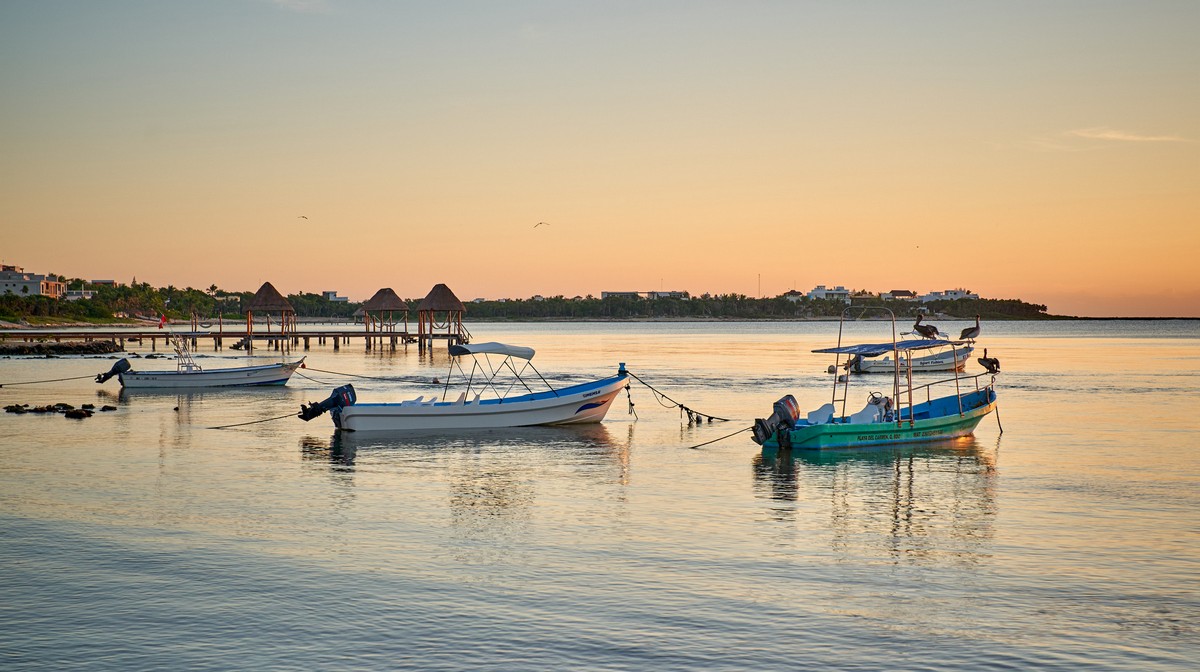 The surface of the water is smooth, until you get behind the boats and it looks as though there's a current flowing out from beneath the surface, like river rapids, or water being discharged from a dam. And it actually is an underwater current! The courageous and inquisitive D.Z. jumped aboard a nearby kayak and headed out to investigate: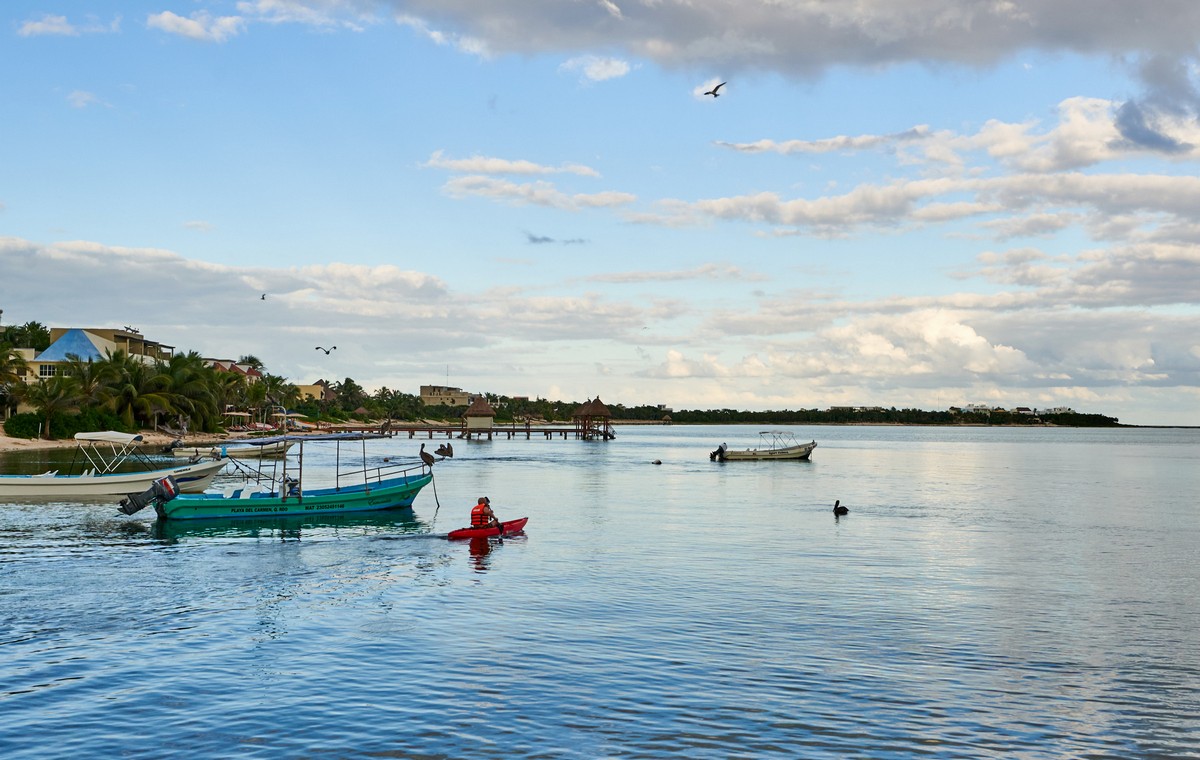 Alas, the current was so fast that he couldn't see much in the water or take a photo. However, he found a stream flowing out into the sea right next to the wooden pier: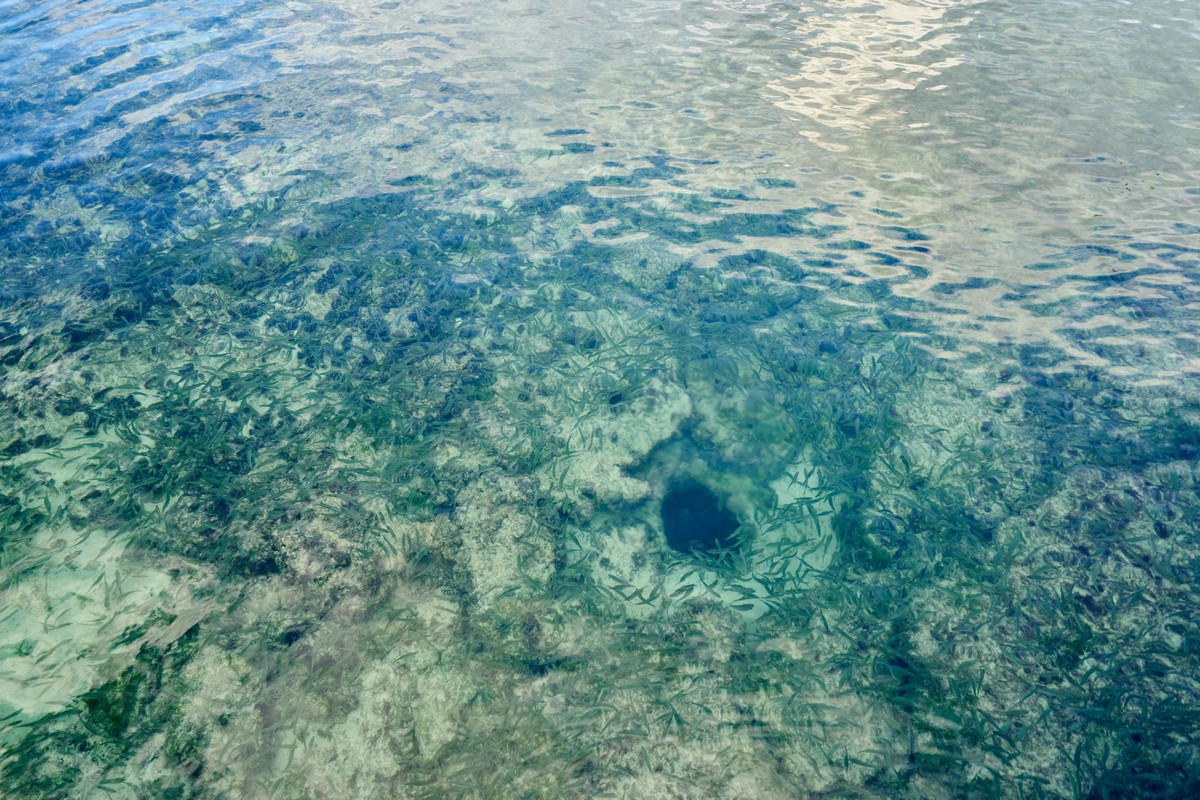 Sea creatures seem to be drawn to fresh water. Perhaps, they get high on low salinity…like mountain climbers who get high in the early stages of altitude sickness.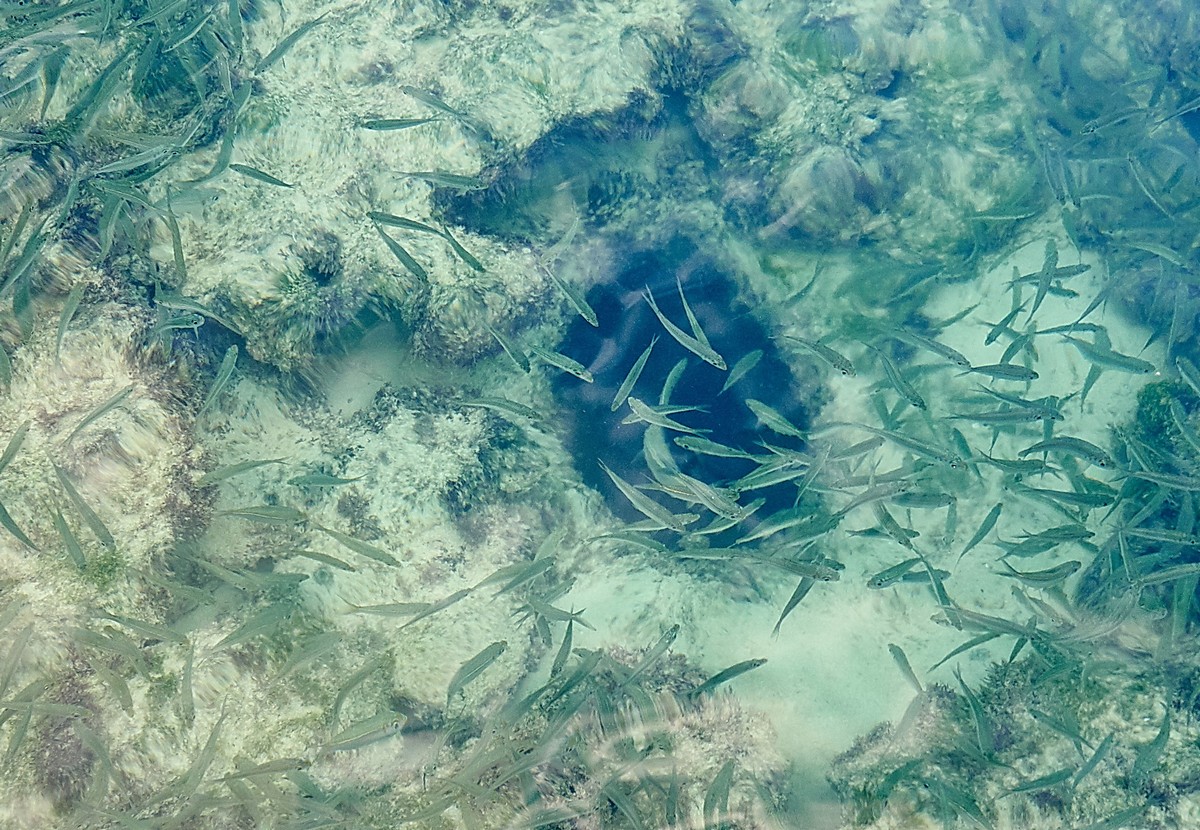 This is a pretty little place. However, another pretty place lay in store for us, in the inconspicuous Yucatán town of Valladolid (not to be confused with the original Valladolid in Spain).
In Valladolid, we discovered the absolutely insane Zentik art hotel.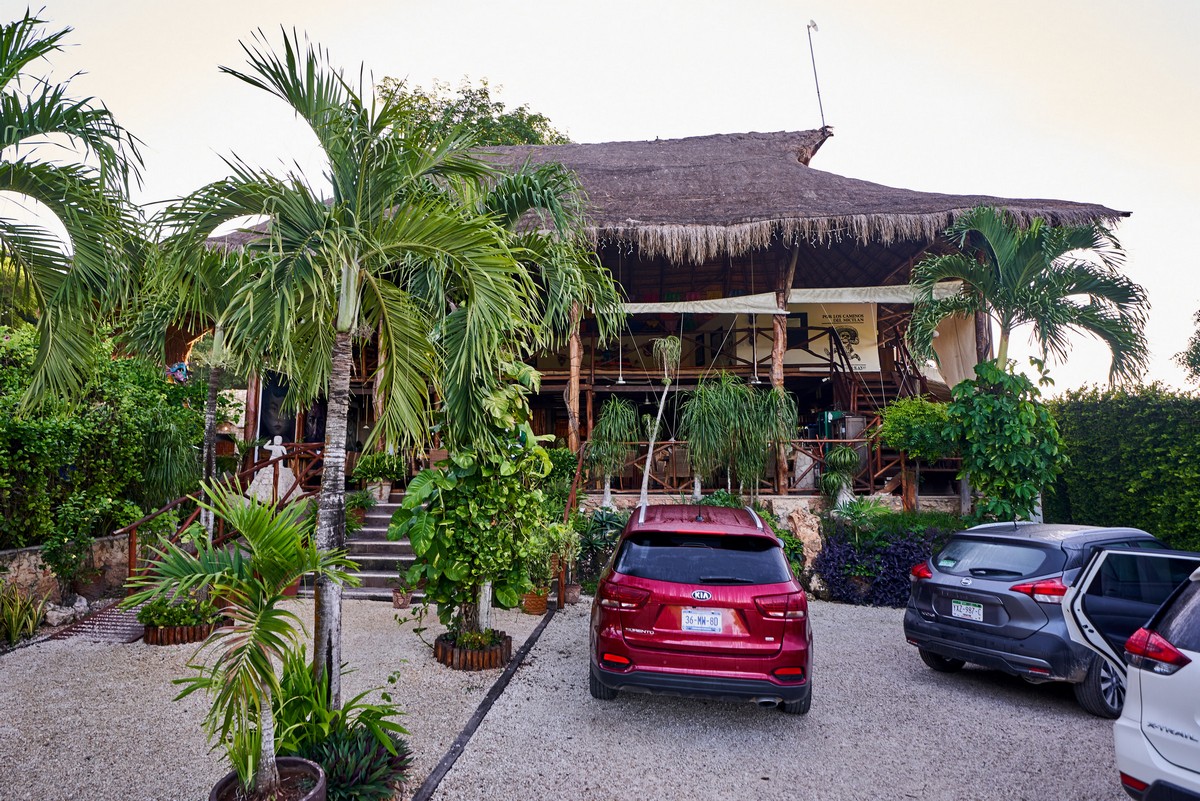 This hotel consists of a garden and two-storied villa suites, each with several rooms. There are about a dozen suites in all.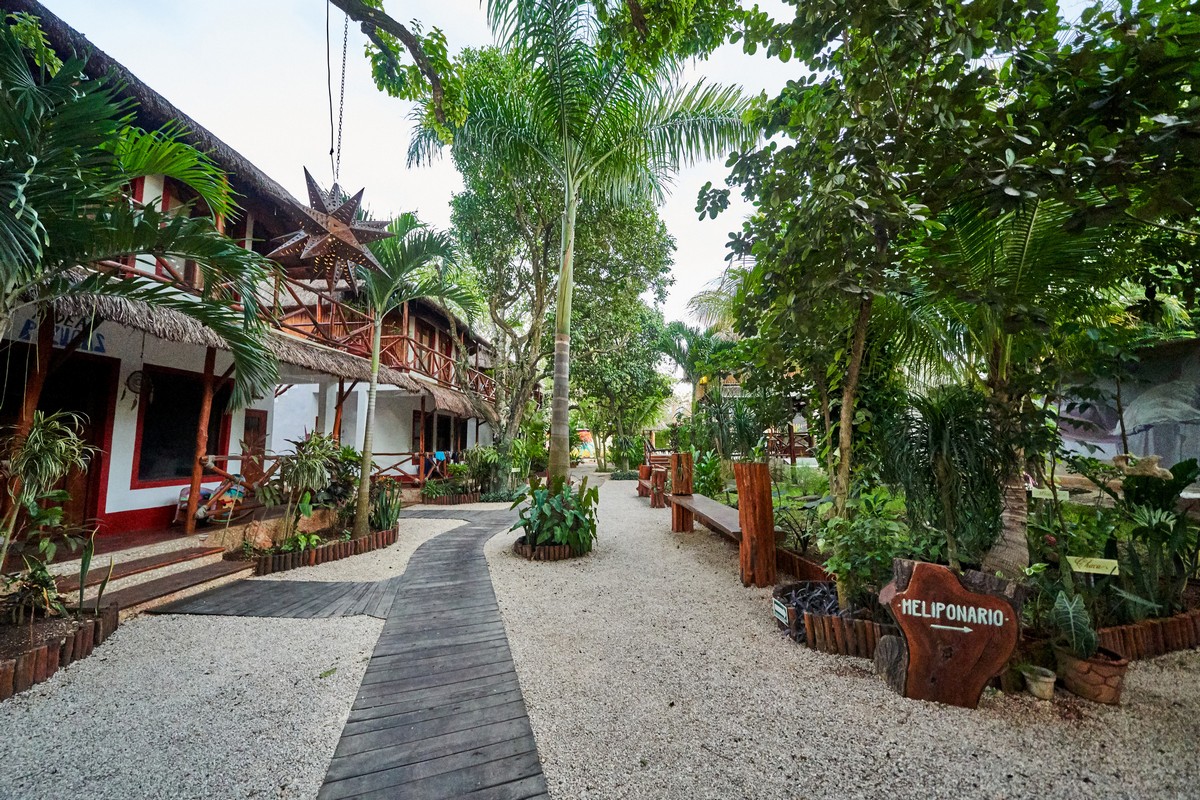 Very nice!
If you're lucky (more on that later), you'll end up in a suite like a tropical bungalow: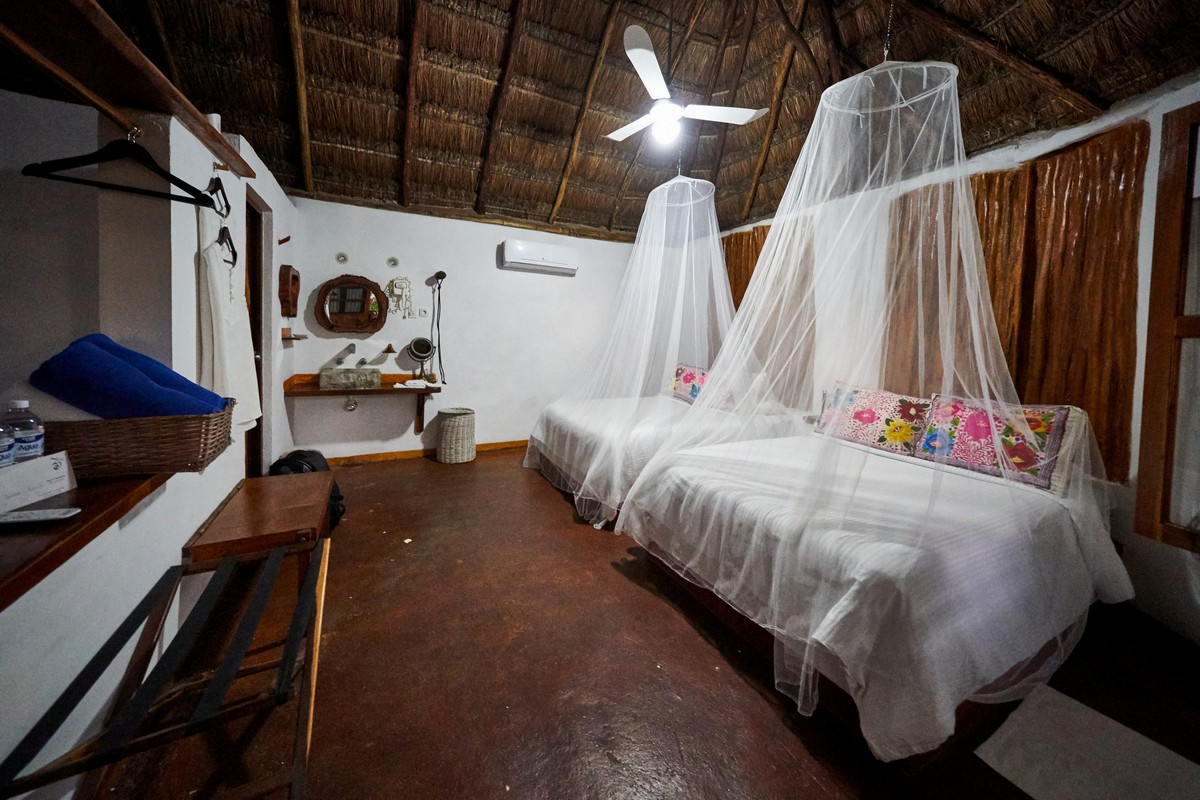 This is the view from the second floor. Not bad, eh?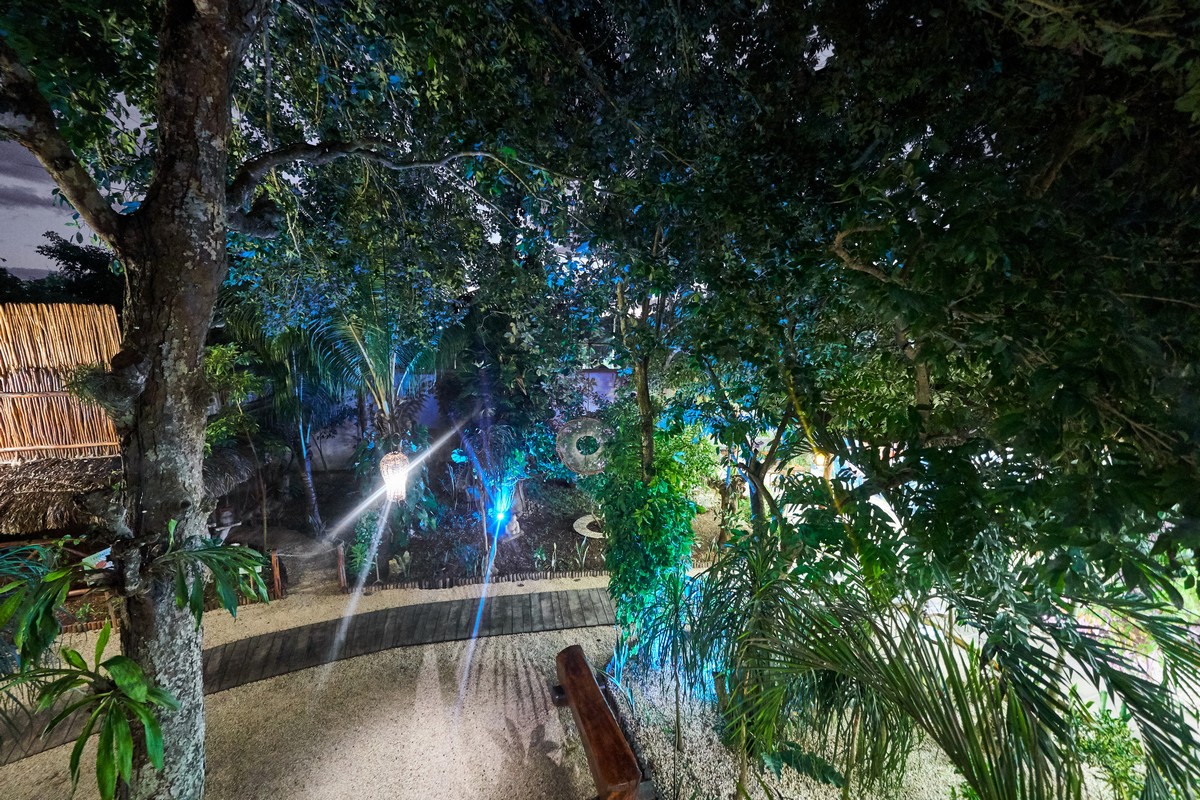 Would be nice to stay here for a while. But we have to keep moving…in "holiday to the max" mode (c).
In the gardens you can come across stuff like this: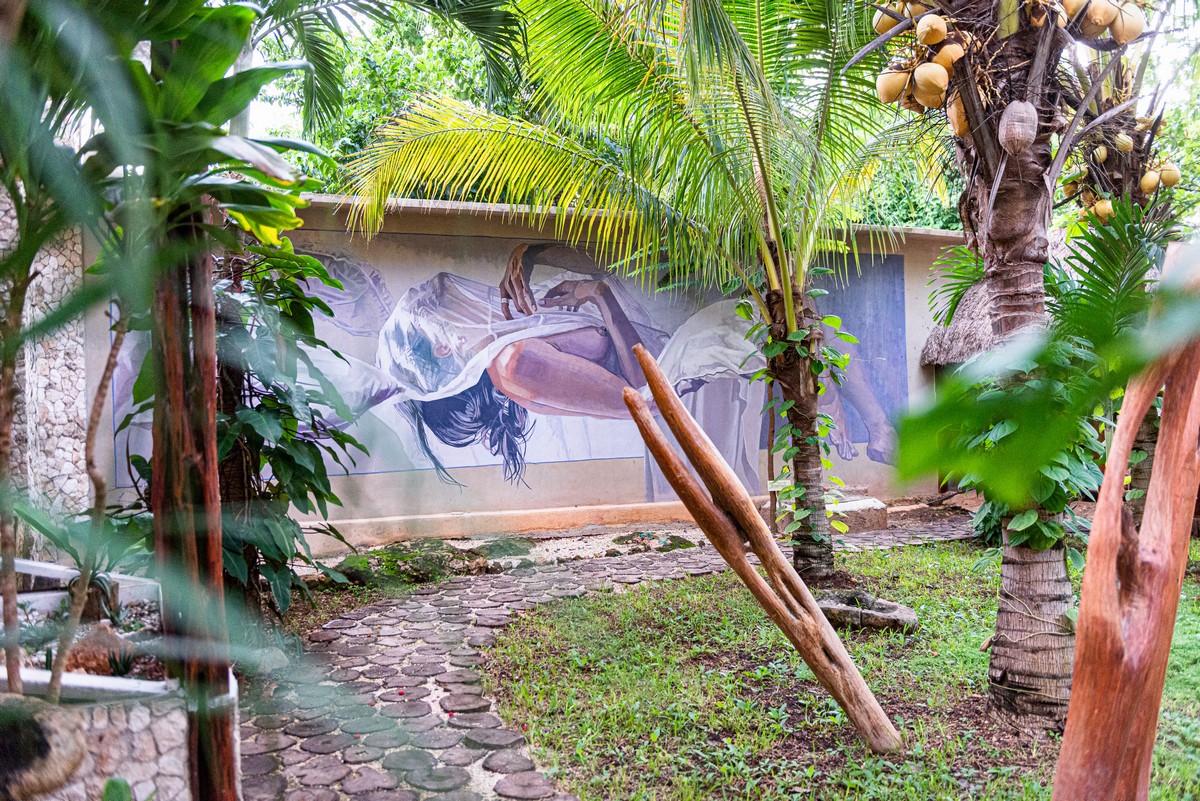 In fact, there are lots of walls, ceilings and other flat surfaces displaying all sorts of contemporary art (most of it very decent):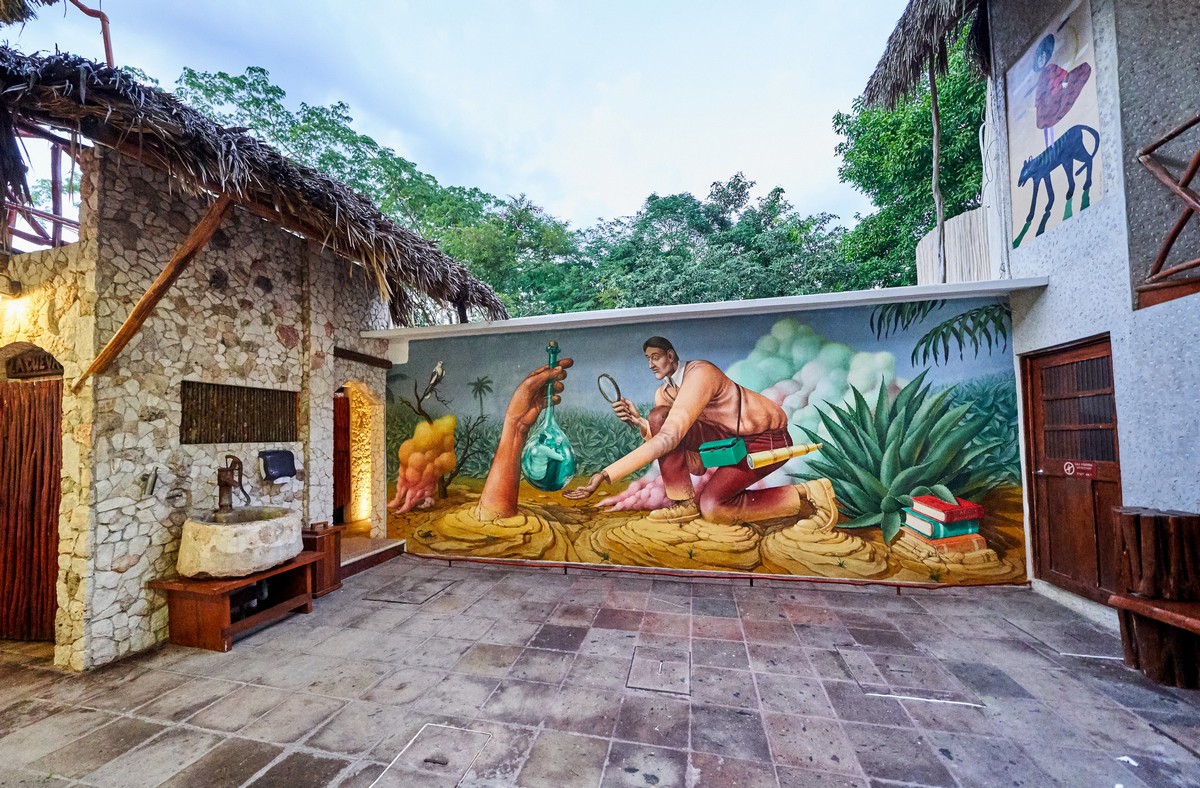 "Interesni kazki". I wonder what language that is? Here's a hint: they say it was done by a team of graffiti artists from Kiev, Ukraine. Pretty impressive!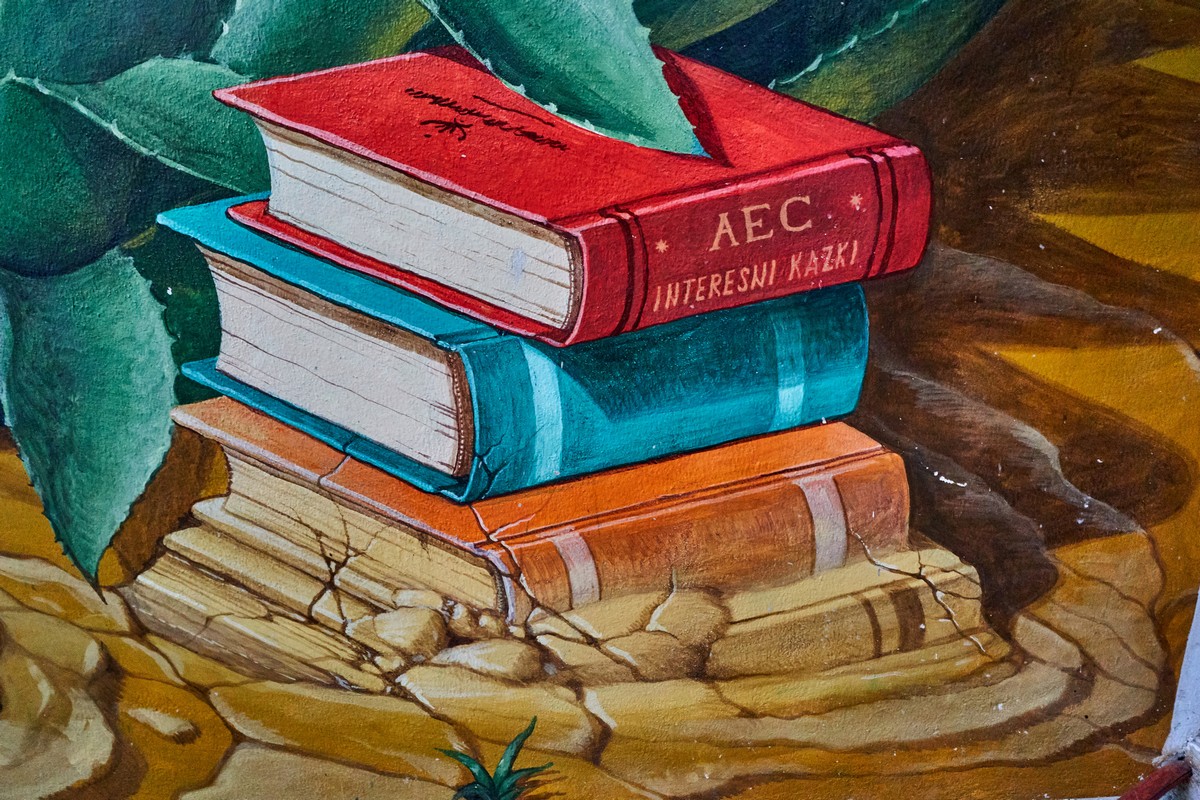 Not bad! A 3D reflection in a glass bottle: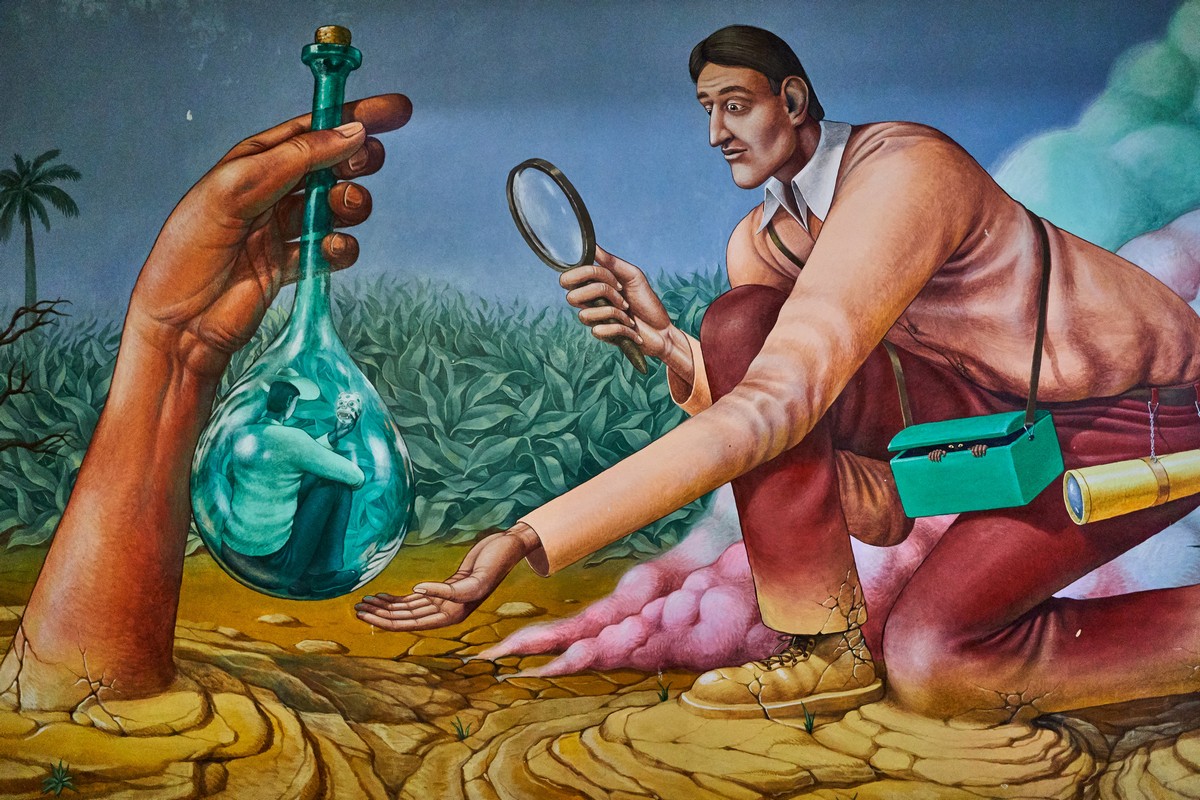 Other things to blow your mind…partially and completely:
"A psychedelic elephant". But obviously it's just the cat that's experiencing this manifestation :)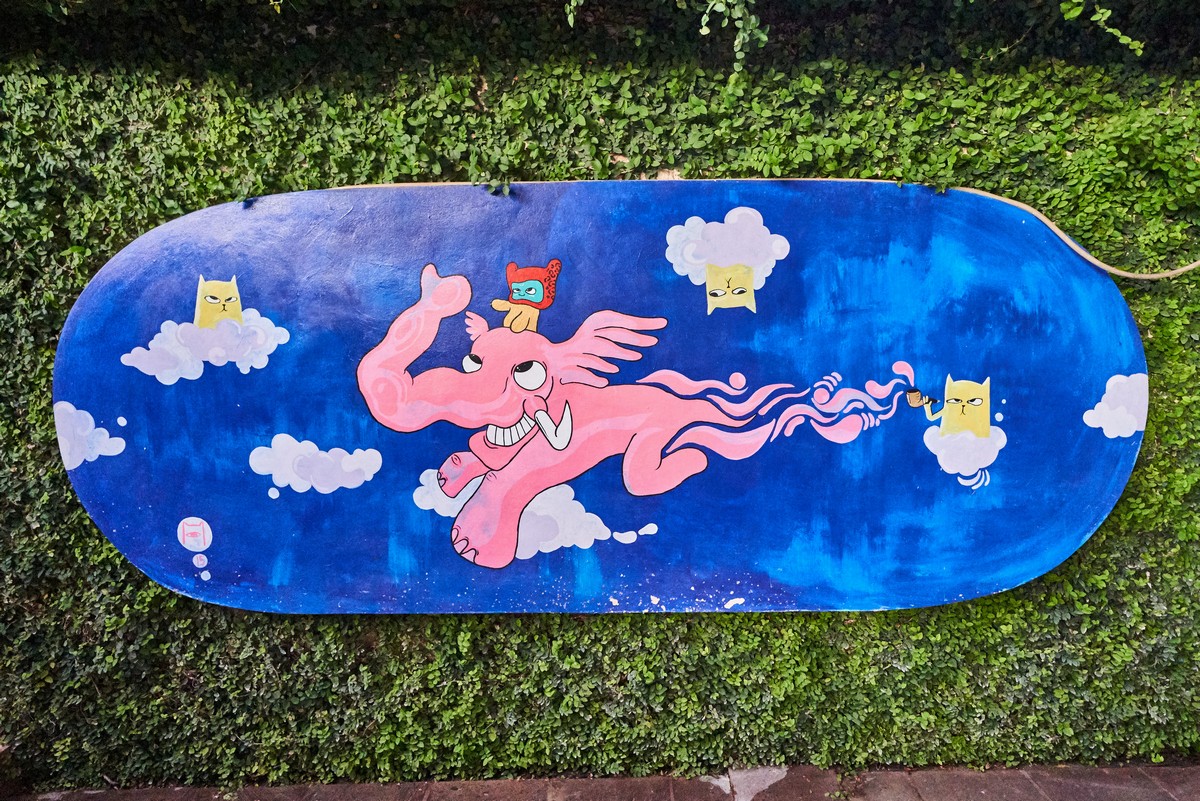 X-ray: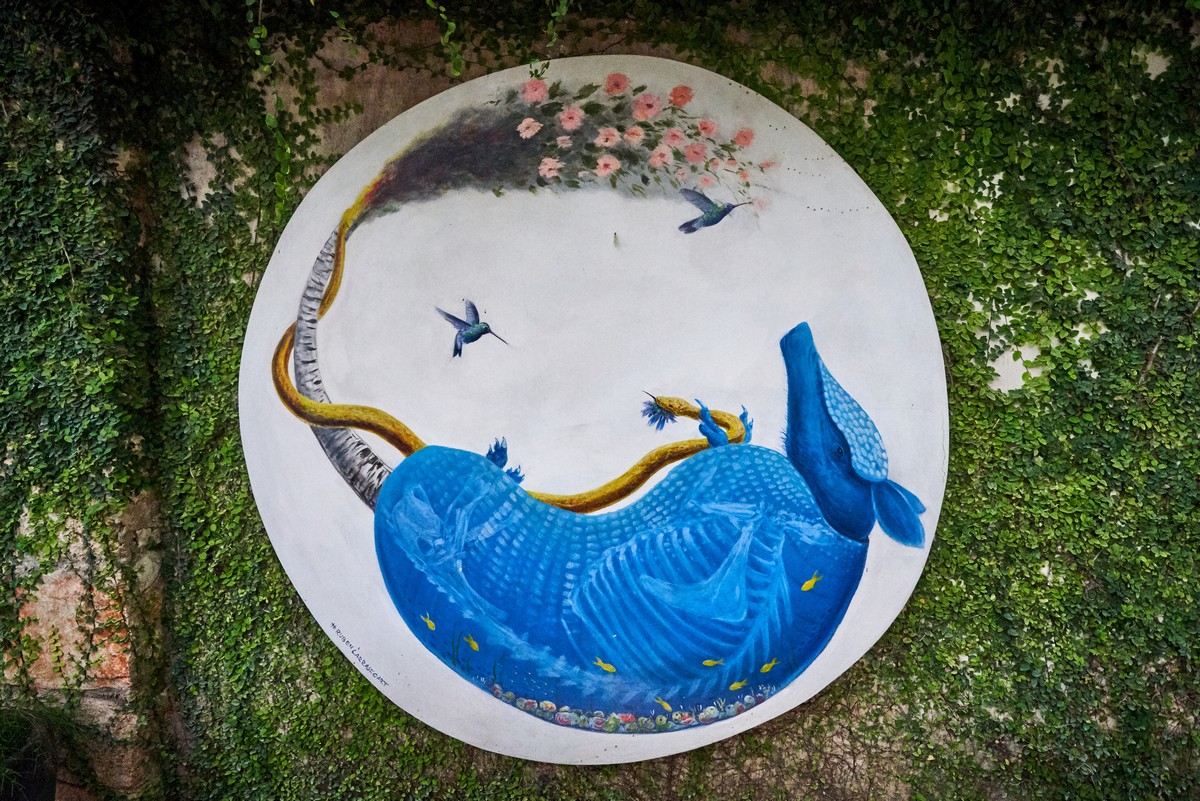 Nice collection! Sometimes modern paintings can be pretty good.
Now, back to the topic of good luck. If you're lucky, you'll get a regular suite. But if you're having really bad luck, you'll get one of the two art rooms with these sorts of stories painted on the ceiling and walls:
This cute little hotel also boasts this artistic installation.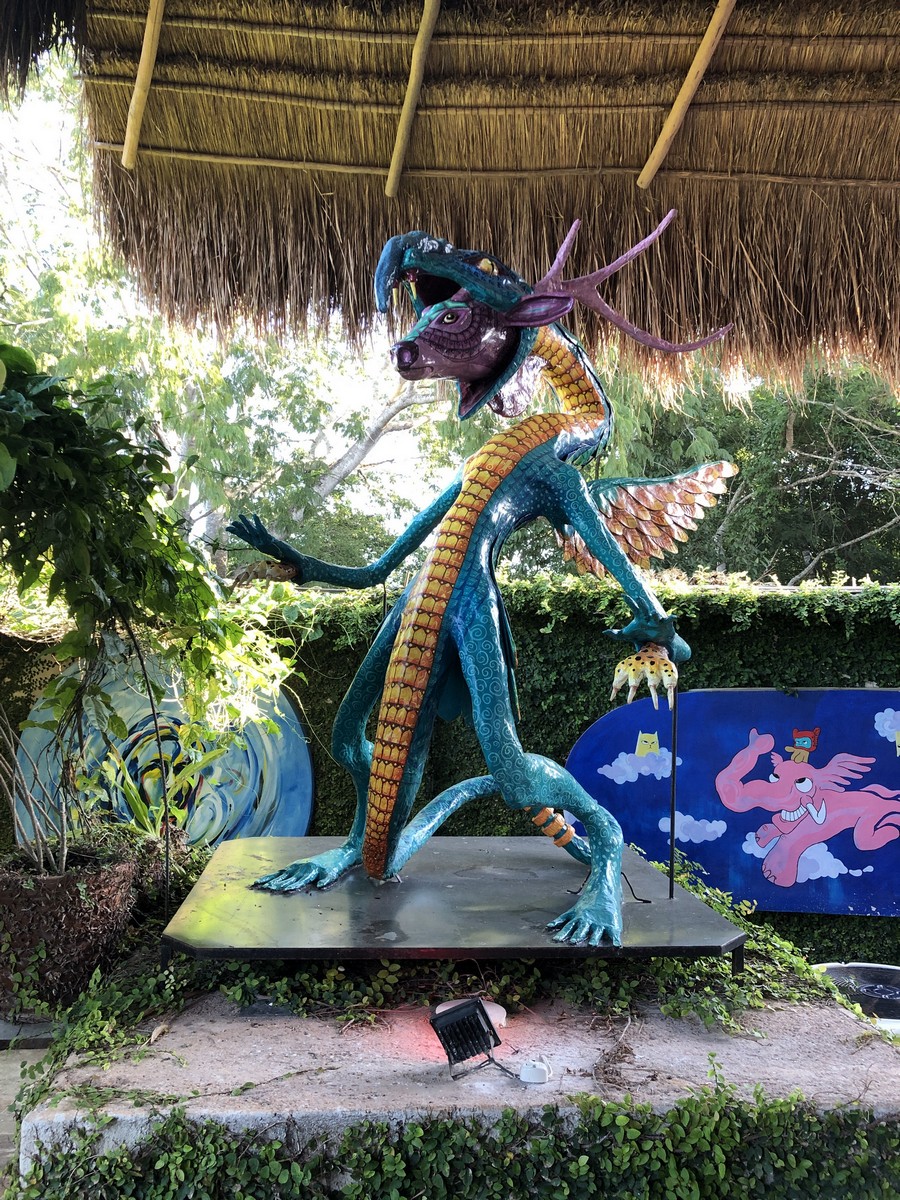 There's yet another hidden gem at this place – a hot water pool in an underground cave. First, you go through this door and down the stairs.
Then you reach a magical place.
These were the sort of unusual places we came across on our journey – not just cenotes with lakes.
And here are some more Yucatán photos for dessert.
That's all from Yucatán and Mexico!
P.S. In my previous post about the cenotes, there was an unfortunate bug. Yucatán's elevation above sea level was estimated using the figure for the Spanish city of Valladolid and not the elevation of the local town of Valladolid. So, I'd like to make the correction now, and ask the question:
The water level in the local cenotes is about 20–30 meters below ground. That means the local underground cenote lakes are below sea level. How can this be? Where does all the fresh rainwater go that falls from the sky in huge amounts? The subsurface rivers next to the coast flow towards the sea. Does this mean that the same types of river in the center of Yucatán flow in the other direction? If so, where do they merge?
You can find the rest of the Yucatán photos here.