Kurils-2019 adventure – over and out.
All righty. After our brief inspection of the Commander Islands, we raced back to the Athens and set sail for Kamchatka. But no matter how fast we sailed, we couldn't keep ahead of the storm – approaching sternwards. That last detail – sternwards – was actually a blessing in disguise: if it had come in from the port or starboard side it could have spelled disaster. So, in a word: phew.
In the photos below it may not be easy to grasp just how high those waves got: much higher than the Athens! Good Lord were they powerful – rocking the boat around like… a bucking bronco. Not for the squeamish. Most of the posse stayed on their bunks for a full two days while the storm passed, with only a few occasionally adventuring out to the dining room ).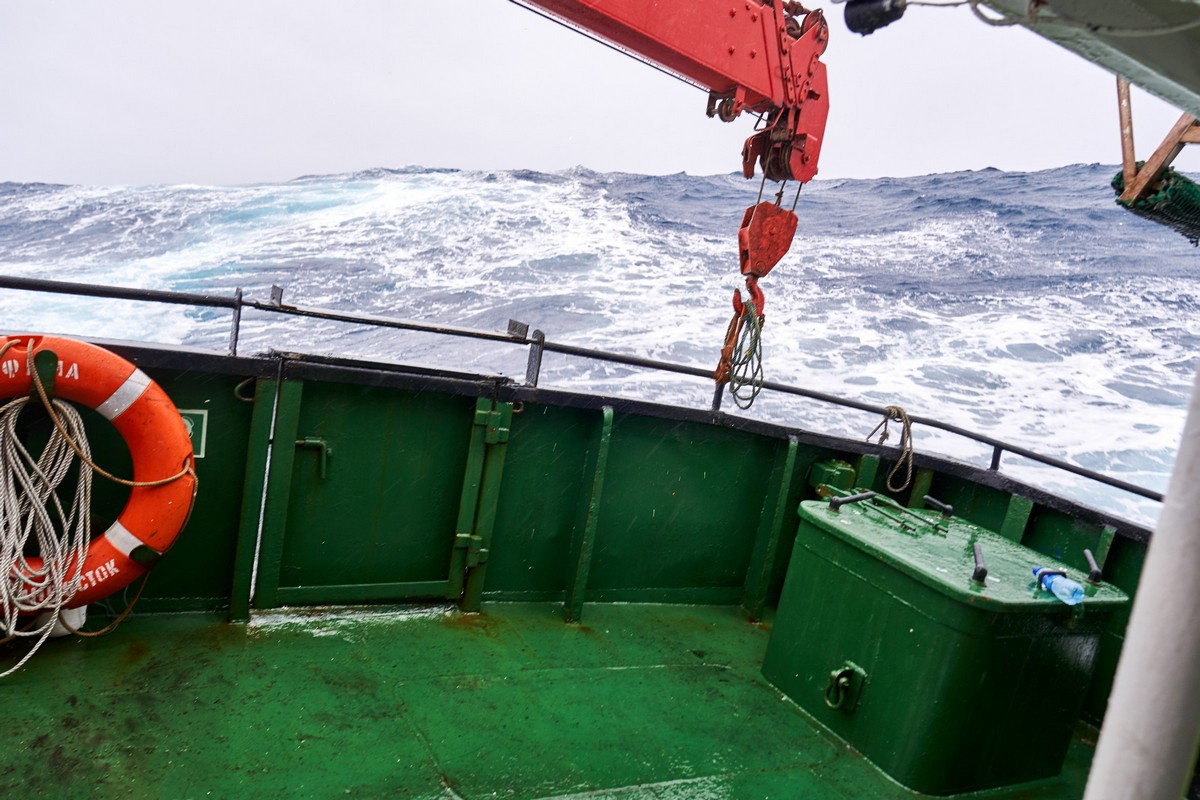 This shows just how much we were rocked: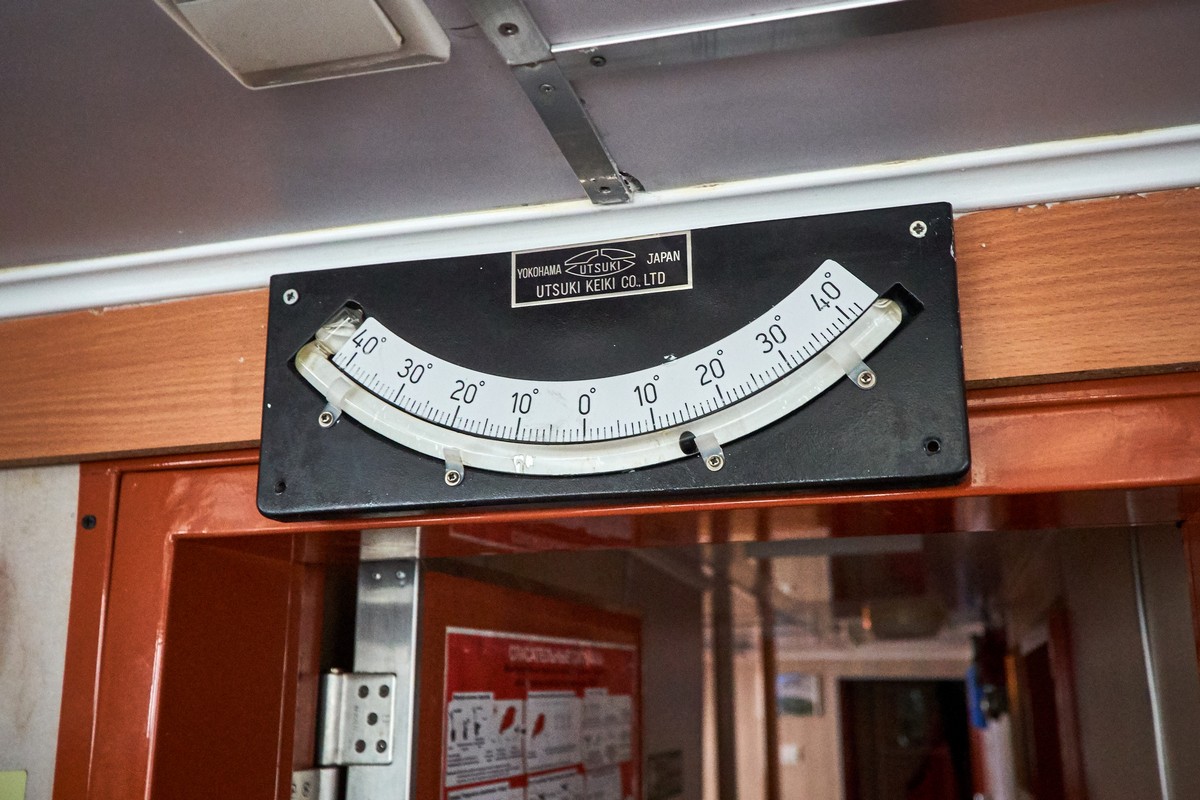 But our captain, Evgeny, fearlessly carried on, keeping us afloat and in the right direction for the duration: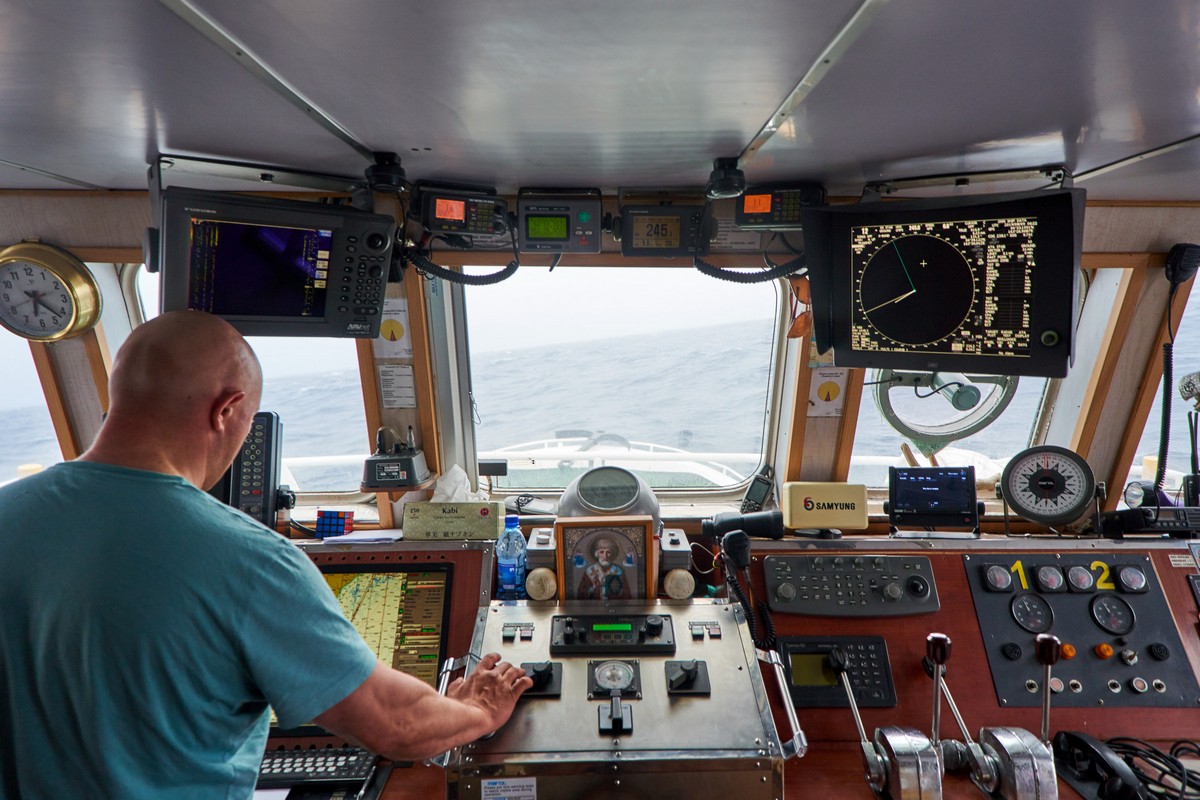 Farewell Pacific Ocean; on the whole, it's been nice seeing you; but you were very naughty the last few days…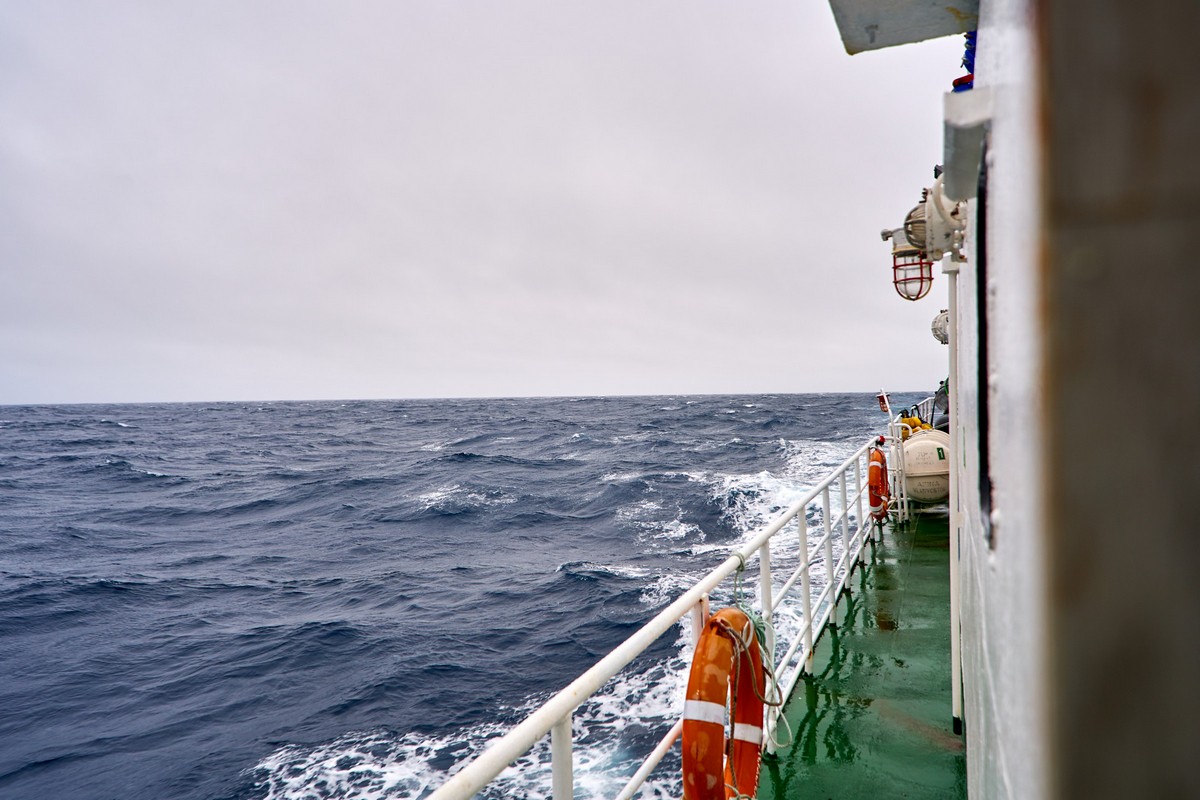 And that, folks, finally brings our 2019 Kurils expedition-adventure to a close. And I have to say: it was probably one of the most interesting in my life. A long one too: I asked Evgeny how far he we'd sailed, and he estimated getting on for 6000 kilometers! Goodness gracious: that's, like, the distance of an Atlantic crossing! Then there'll be the kitobytes of photos and videos taken; the zillion steps taken on our treks; the ton of seafood caught, cooked and consumed (and used as hair extensions:), and the great many tales told by us all while on board the Athens, and off it too. My, my – I'm getting nostalgic with the memories already ).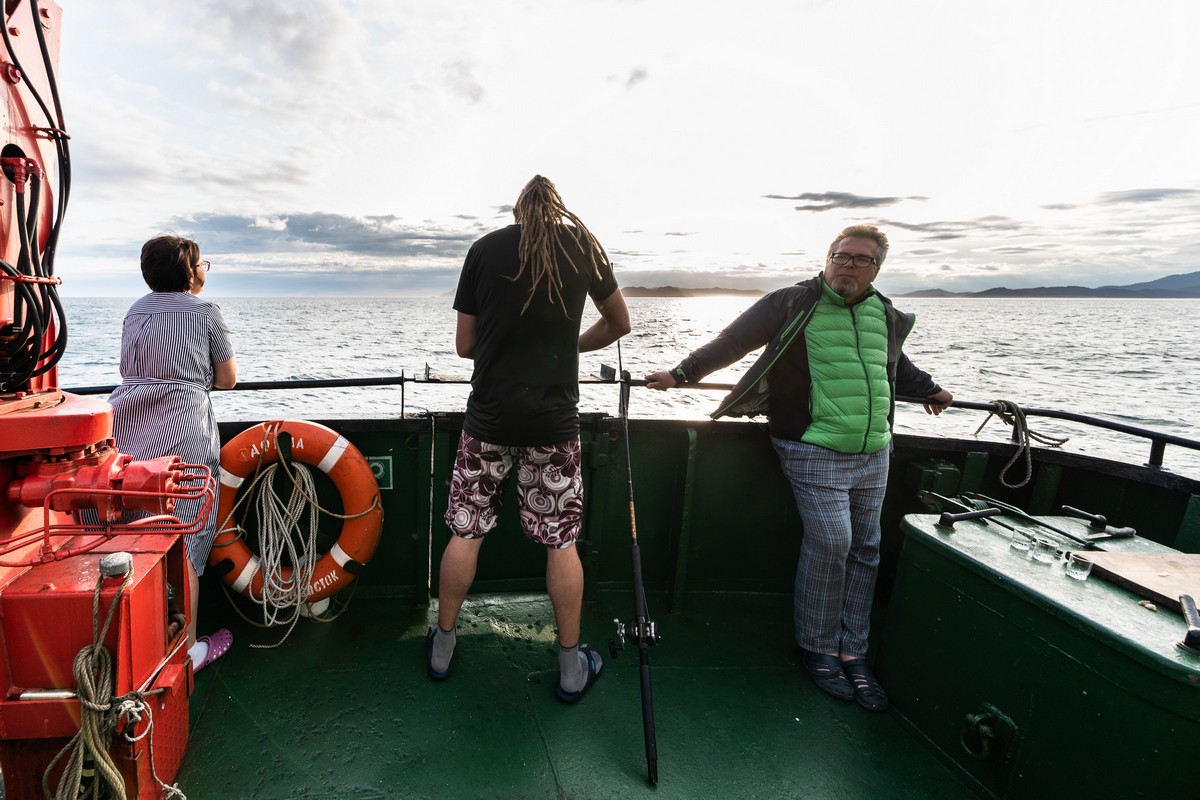 Meanwhile – ahoy! Kamchatka ahead!
Slowly into view appear the volcanoes around Petropavlovsk-Kamchatsky ->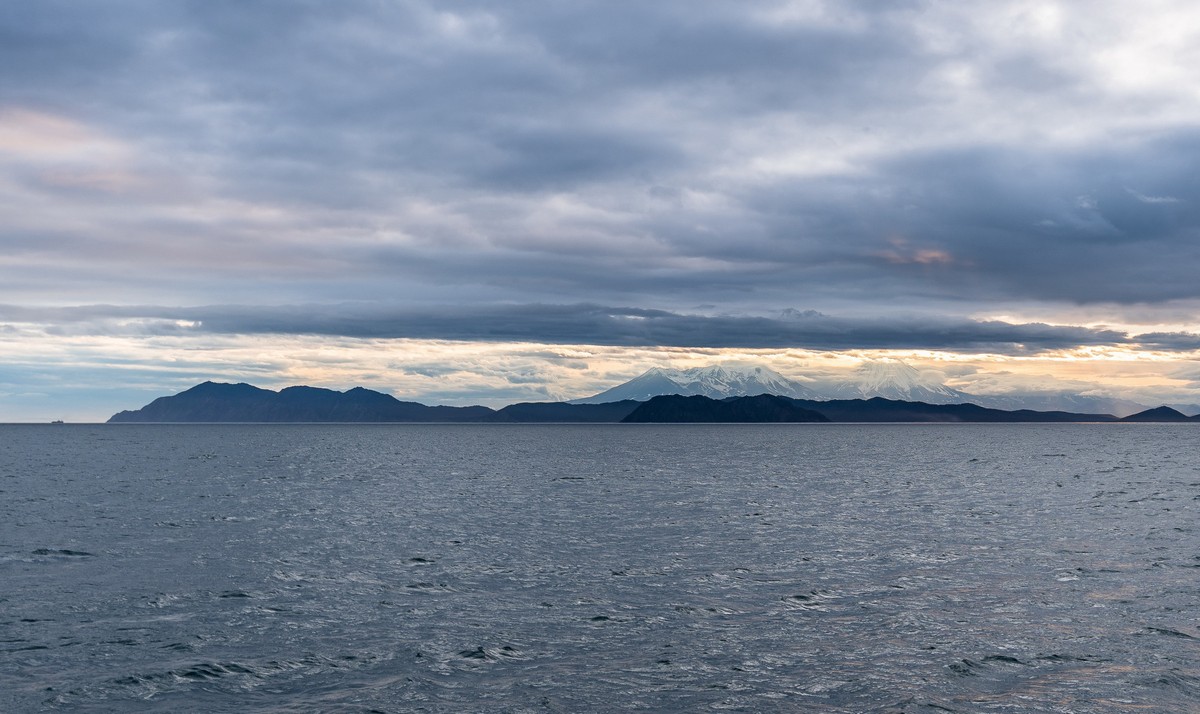 Ah – the beauts!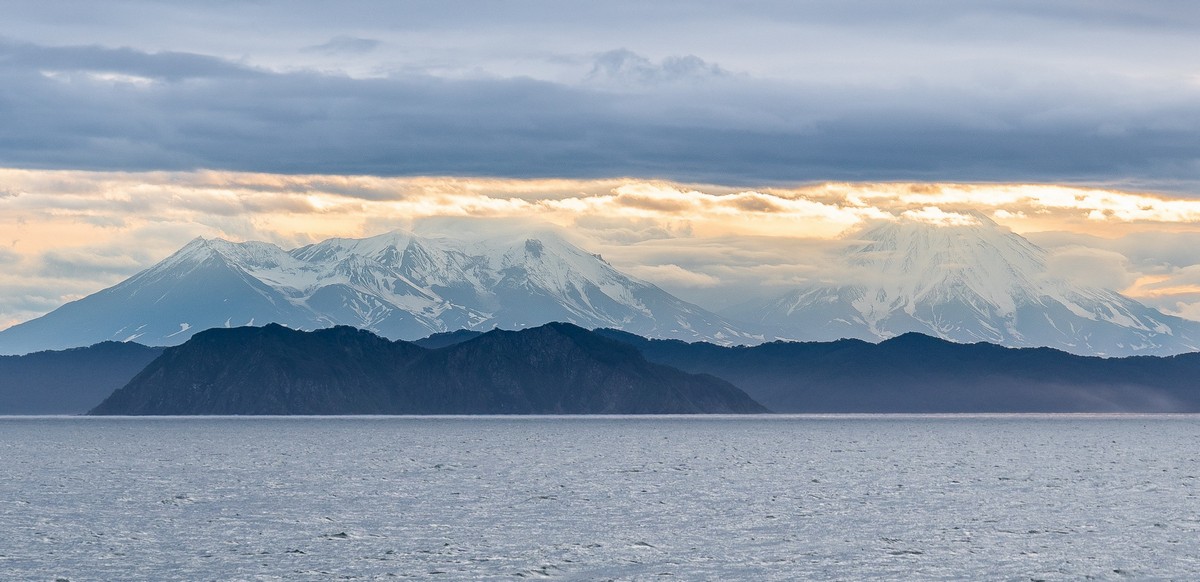 And the clouds above them equally severe and imposing: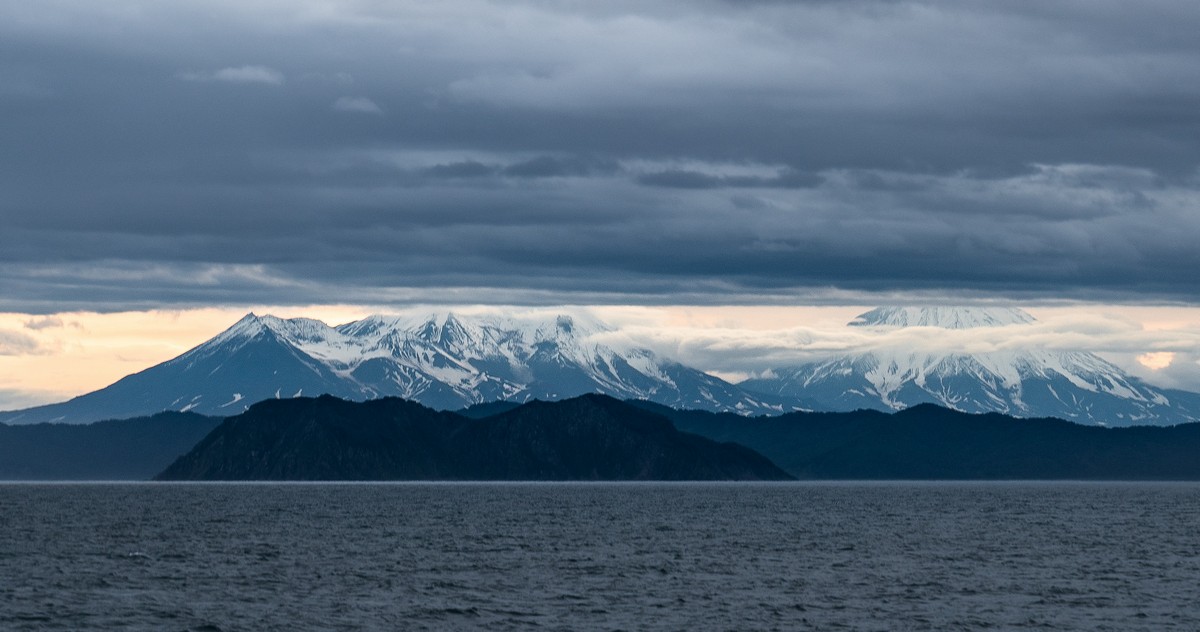 Kurils, Kamchatka… it's time to say our farewells – until next time!…
And here's all of us together for our farewell pic:
This is us at the start of the second half of the expedition, which took us from Sakhalin, along all the Kurils to the Commanders, and back ->
Thank you, Evgeny. Be seeing you!…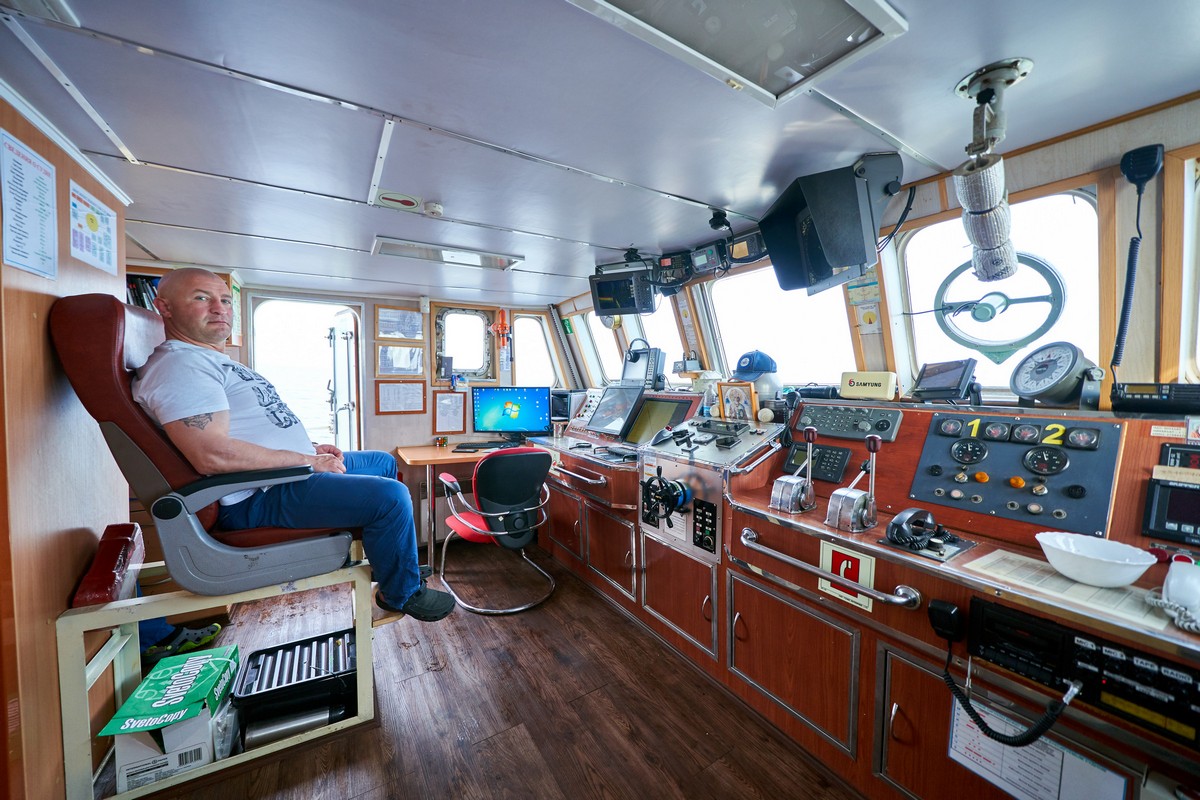 His workspace, btw:
A few more pics…
And this really is the end: airport.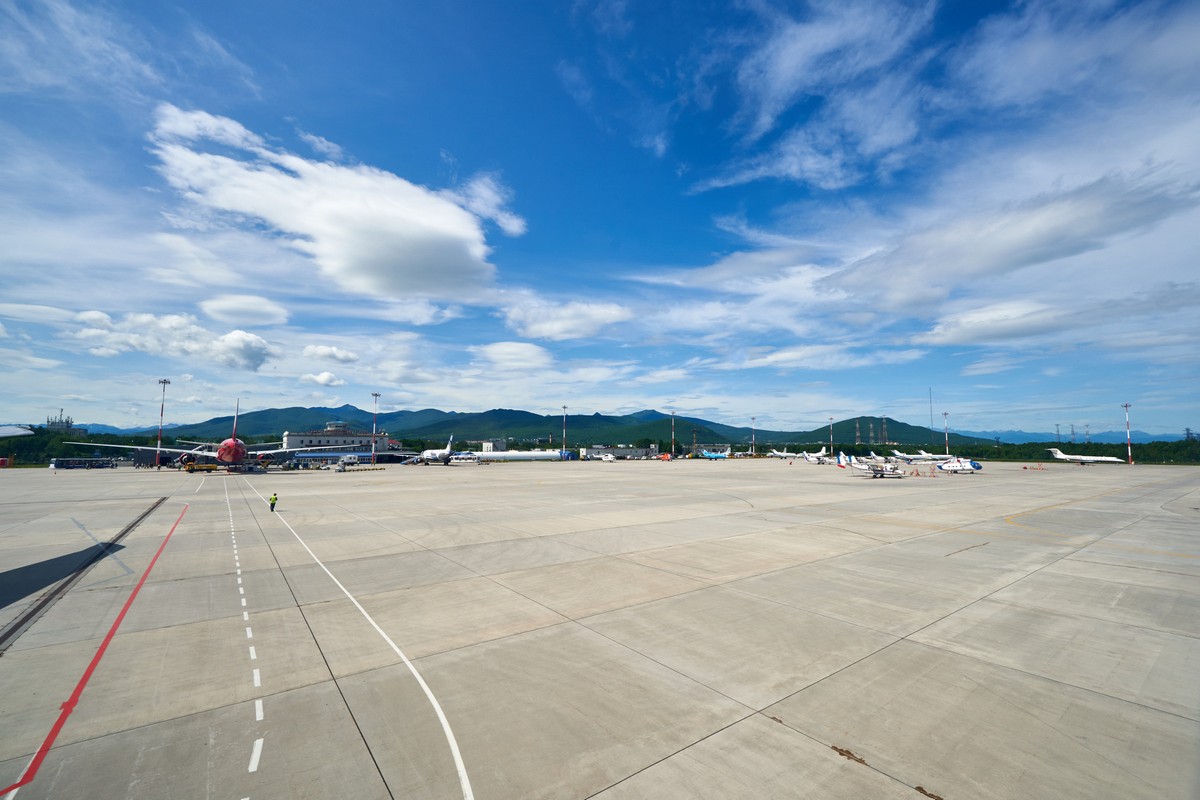 Out we fly. But I longed to be back before we'd left the ground!…
PS: Here's a list of the posts in this Kurils-2019 series:
Paramushir Island, Ebeko Volcano
Paramushir Island, Severo-Kurilsk settlement
Onekotan Island, Krenitsyn Volcano
Onekotan Island, Krenitsyn Volcano II
Onekotan Island, Krenitsyn Volcano III
Onekotan Island, Krenitsyn Volcano IV
Onekotan Island, Nemo's Peak (Volcano)
Kharimkotan Island (and its glass floats)
Lovushki Rocks (and its seals)
A post about our American filmmaking guests
Simushir Island, Zavaritsky Volcano
Kunashir Island, Mendeleyeva Volcano
Kunashir Island, Cape Stolbchaty
Tyuleny Island (and its seals)
The rest of the pics from our Kurils adventure are here.