Welcome to the Commander Islands!
We've already had a few 'B-sides' – Aniva and Tyuleny – on our Kurils adventure. Now it was time for a bonus track – a previously unreleased rarity, as it were: the Commander Islands!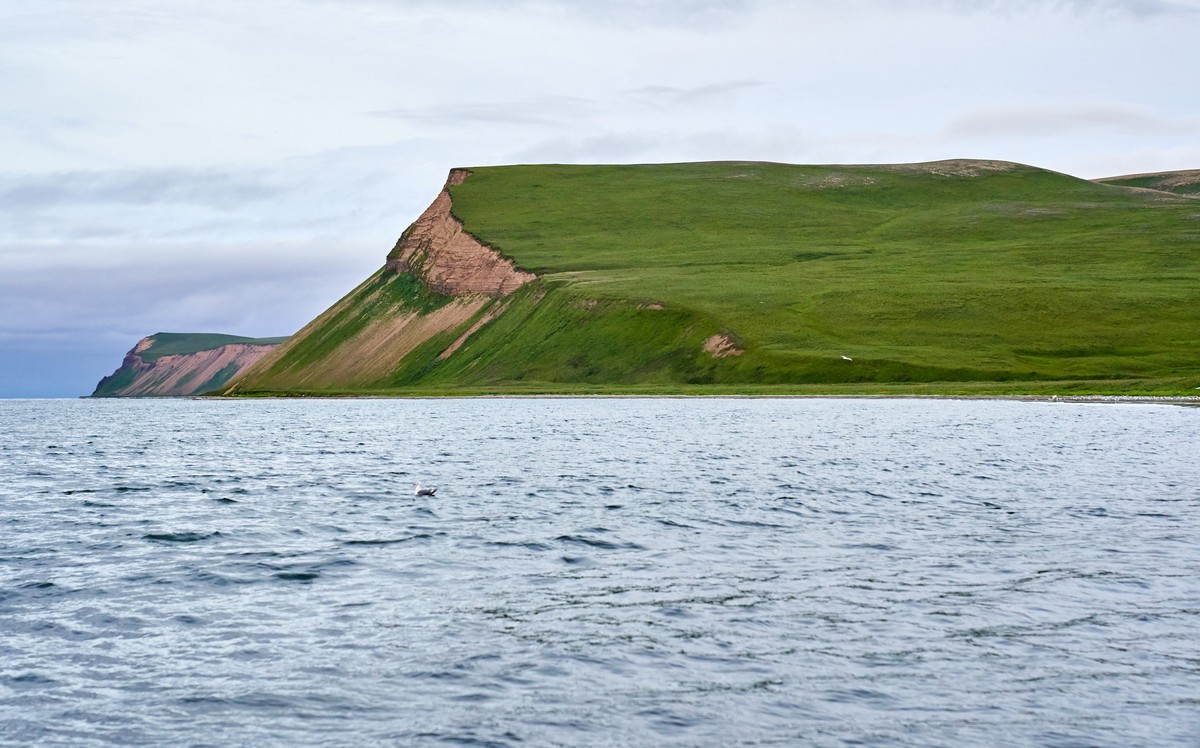 Never heard of them? You have now. Curious name, no? Do they remind you of Commander Bond, by any chance? Oops. Digression – already!…
Well, they're a handful of tiny islands in the Bering Sea around 175 kilometers off the Kamchatkan coast – the westernmost islands of the Aleutian Islands. And we tagged a short visit to them on to the end of out Kurils expedition. And here they are: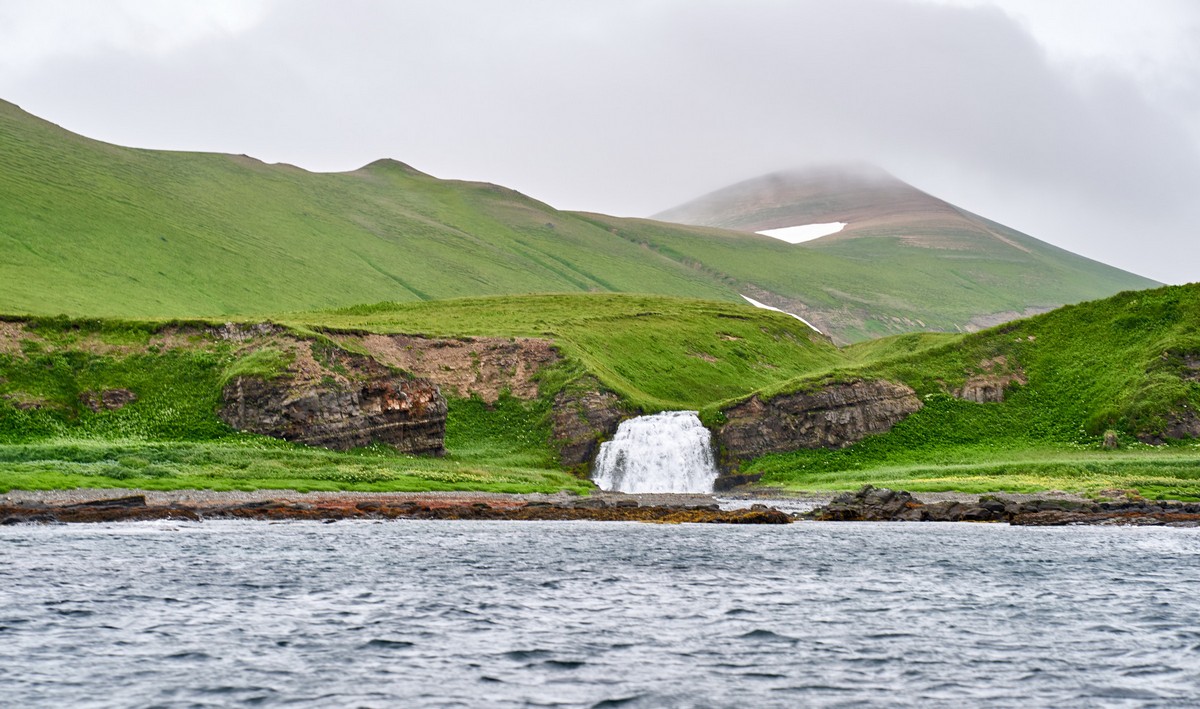 Steller's Arch, in the next pic, is a basalt butte named after the German botanist, zoologist, physician and explorer Georg Steller, who worked plenty in this remote corner of the globe. And he was by far not alone as a European working in and around the Russian Empire in the 18th-19th centuries. There were also Bellingshausen, Bering, Krusenstern, and many other explorers, scientists, academics, doctors, inventors, entrepreneurs and more who helped Imperial Russia build up its science, economy, and overall development.
Next up, the only settlement on the Commanders – Nikolskoye, which also happens to be one of the remotest permanently inhabited settlements in Russia (surely in the world too, no?).
We land. Walkabout time!…
We arrived on a dinghy from the Athens, as you know, but how else can folks get here? Well, there is an airport with regular flights thereto, but apparently they can be delayed or even cancelled. Helicopter is another option – taking three to four hours. We took the Athens, and it wasn't quick.
Accordingly, each of us killed time in their own way: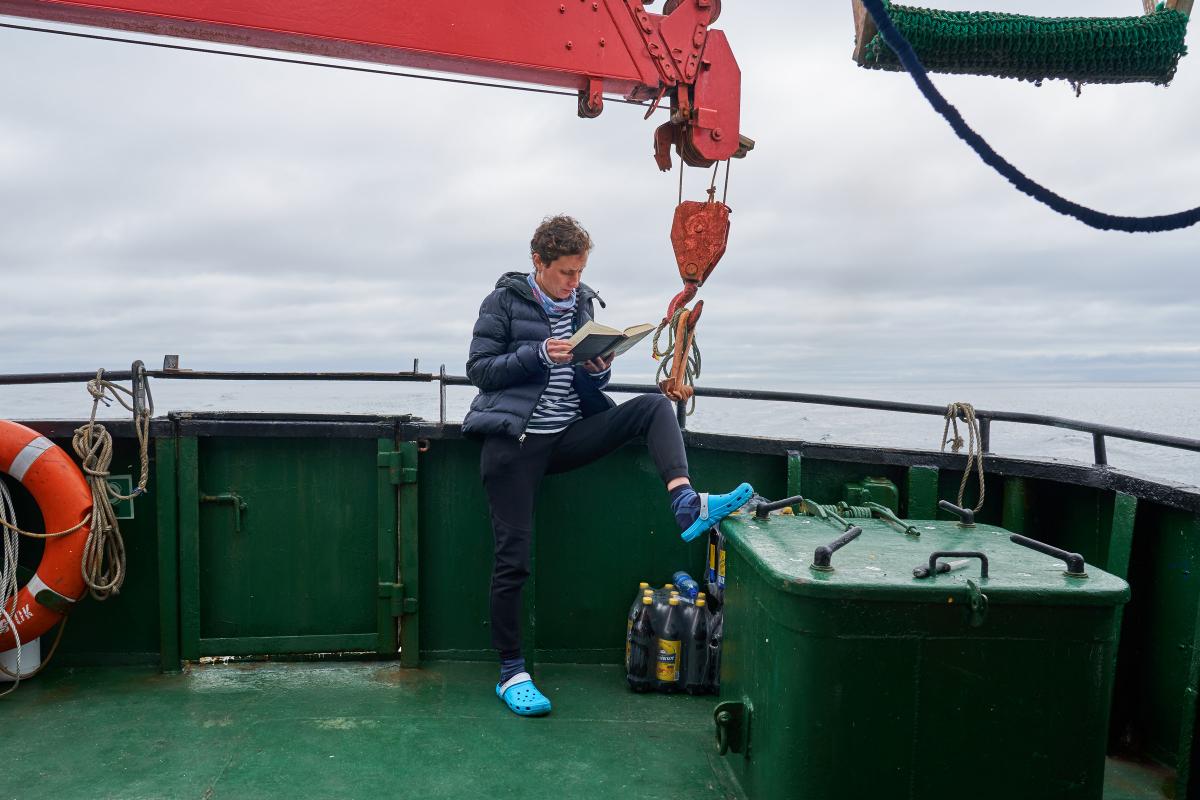 New dreads…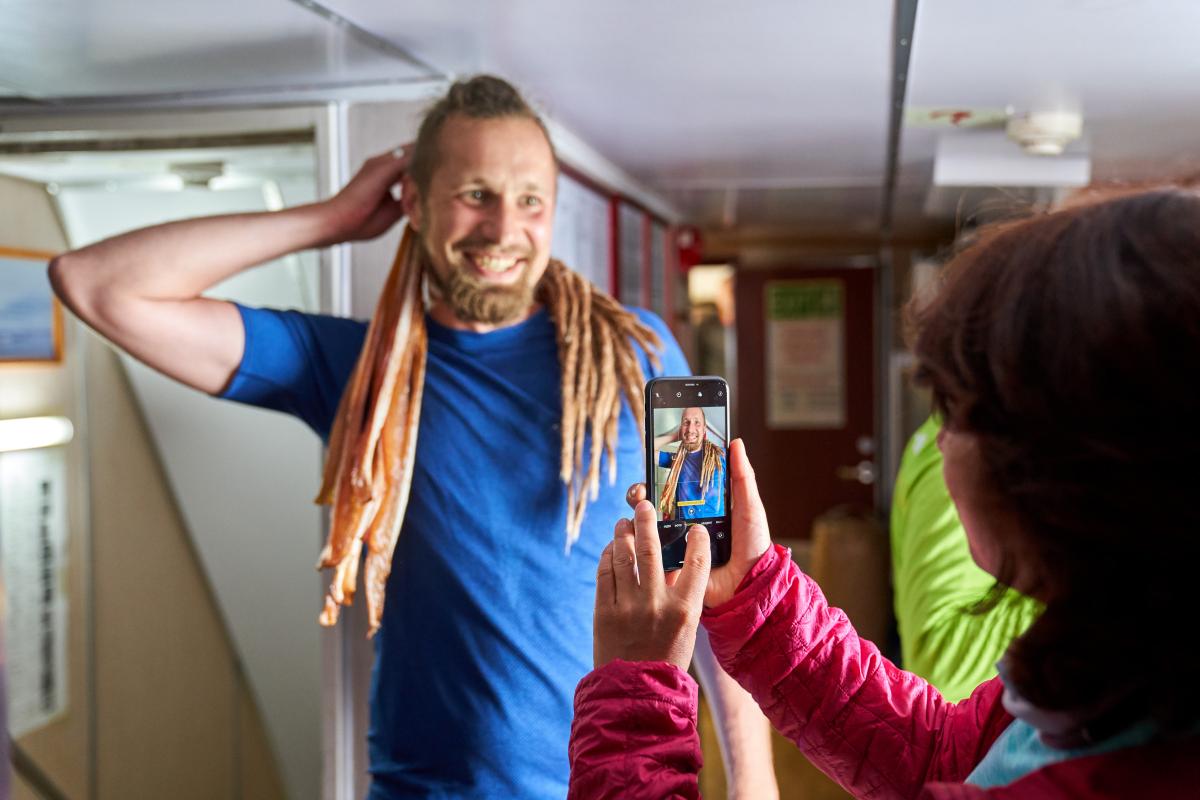 …Yes – those are 'fish-dreads'! Freshly caught, and then kindly roasted by the crew of the Athens in a special area right next to the engine room where it's literally like an stove/barbecue!
So. Nikolskoye. In places a bit worn round the edges and somewhat dispiriting; in others – bright colors, newness, refurbishment and positivity!
But mostly, like this:
Old-school monuments:
The Bering Hotel: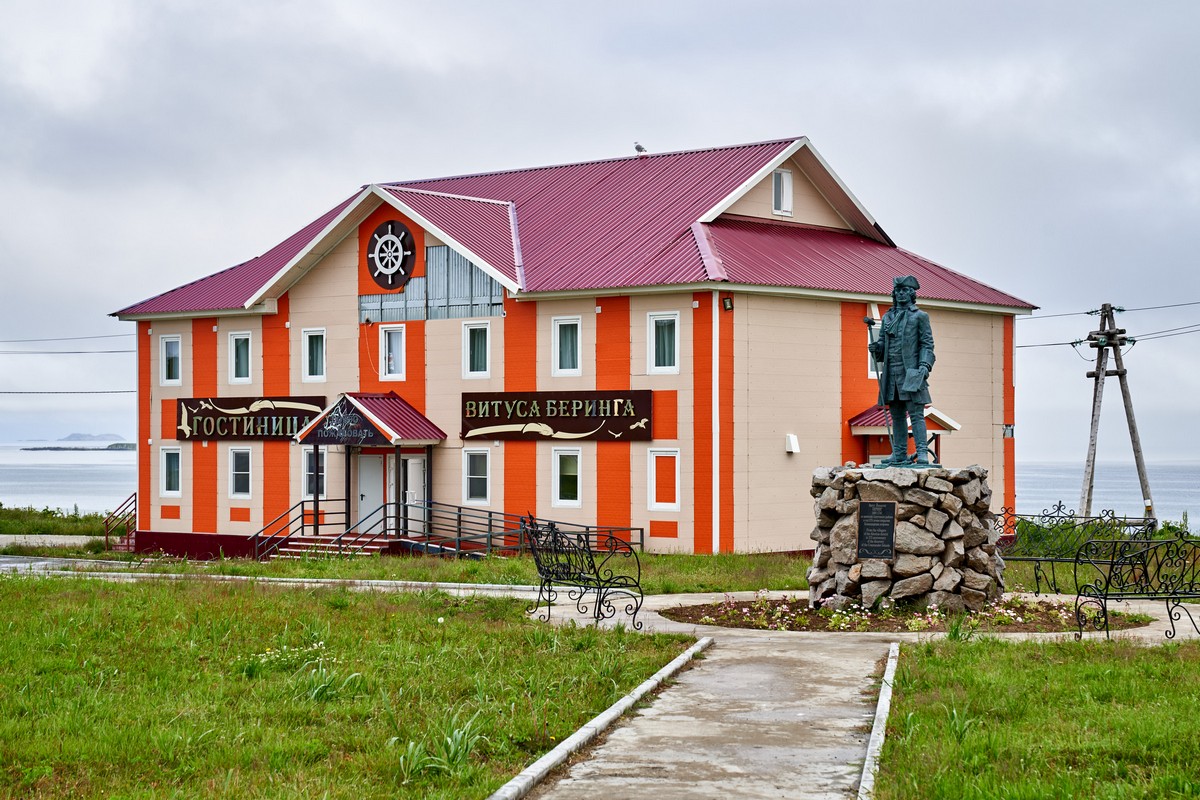 The Bering Library:
Museum:
The high street: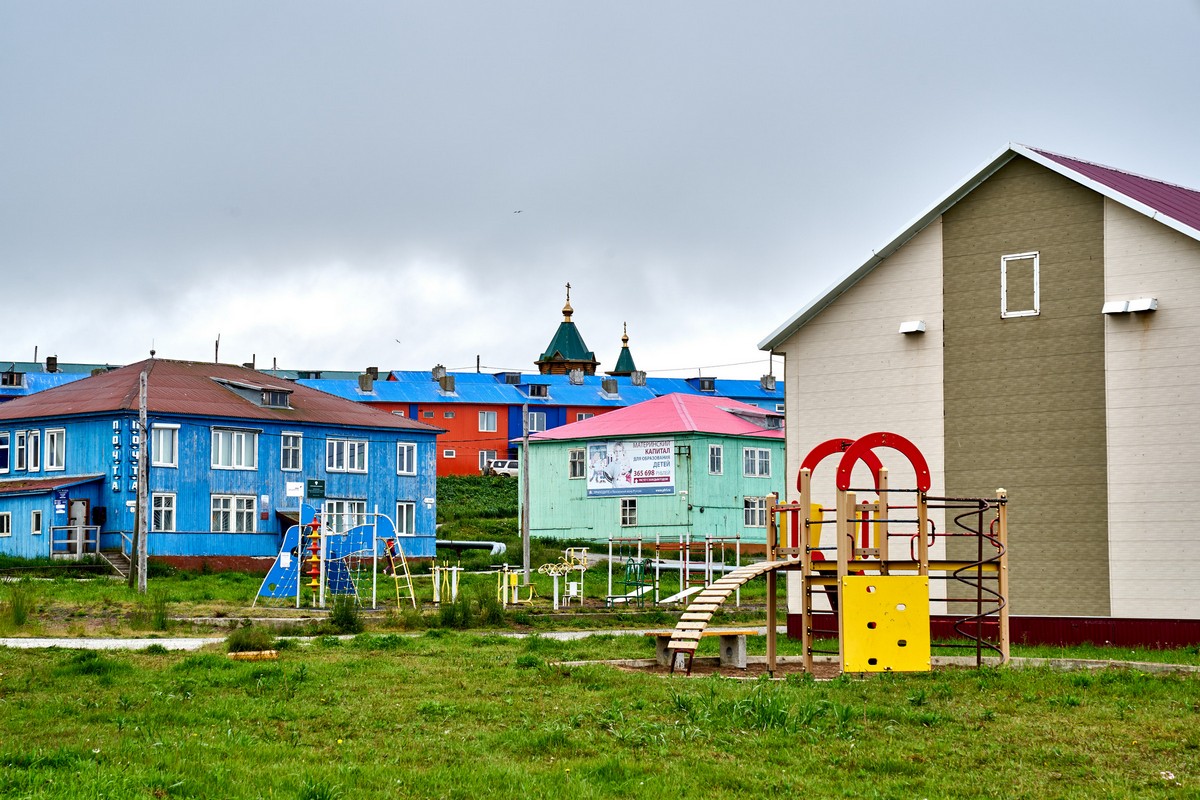 Harshness + bright colors: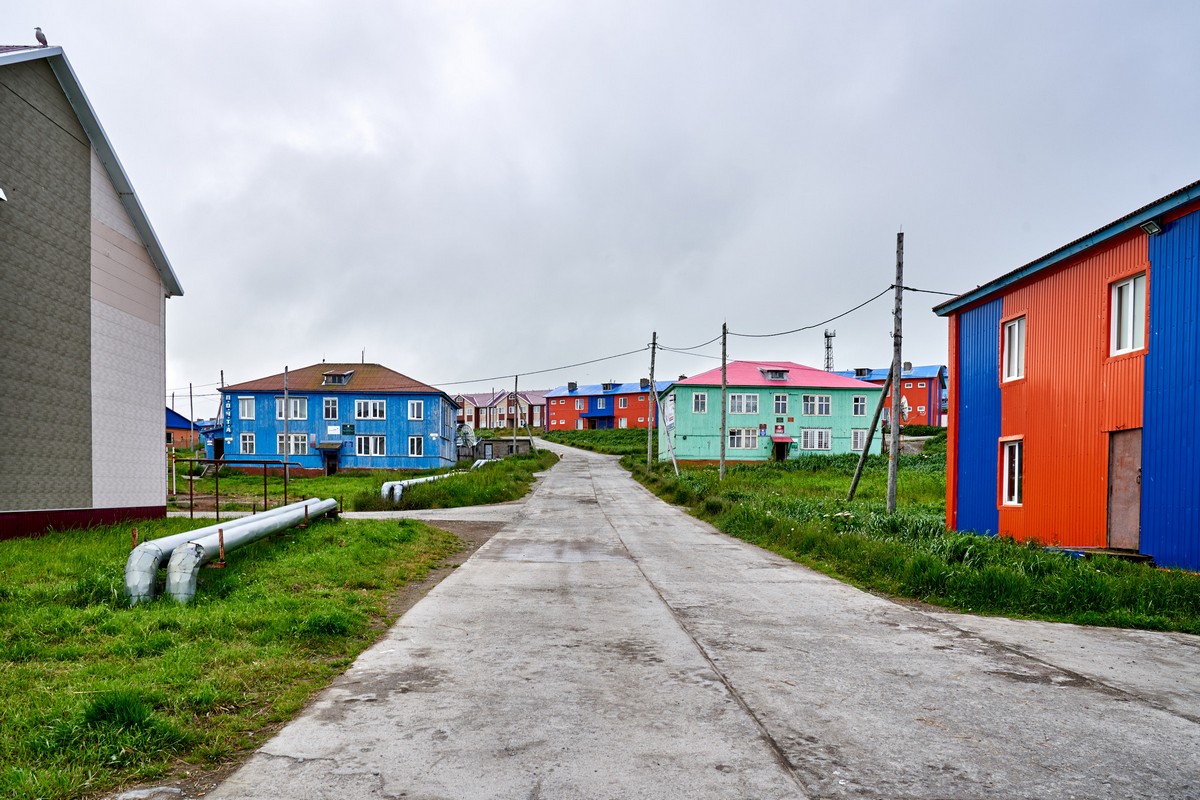 Kindergarten: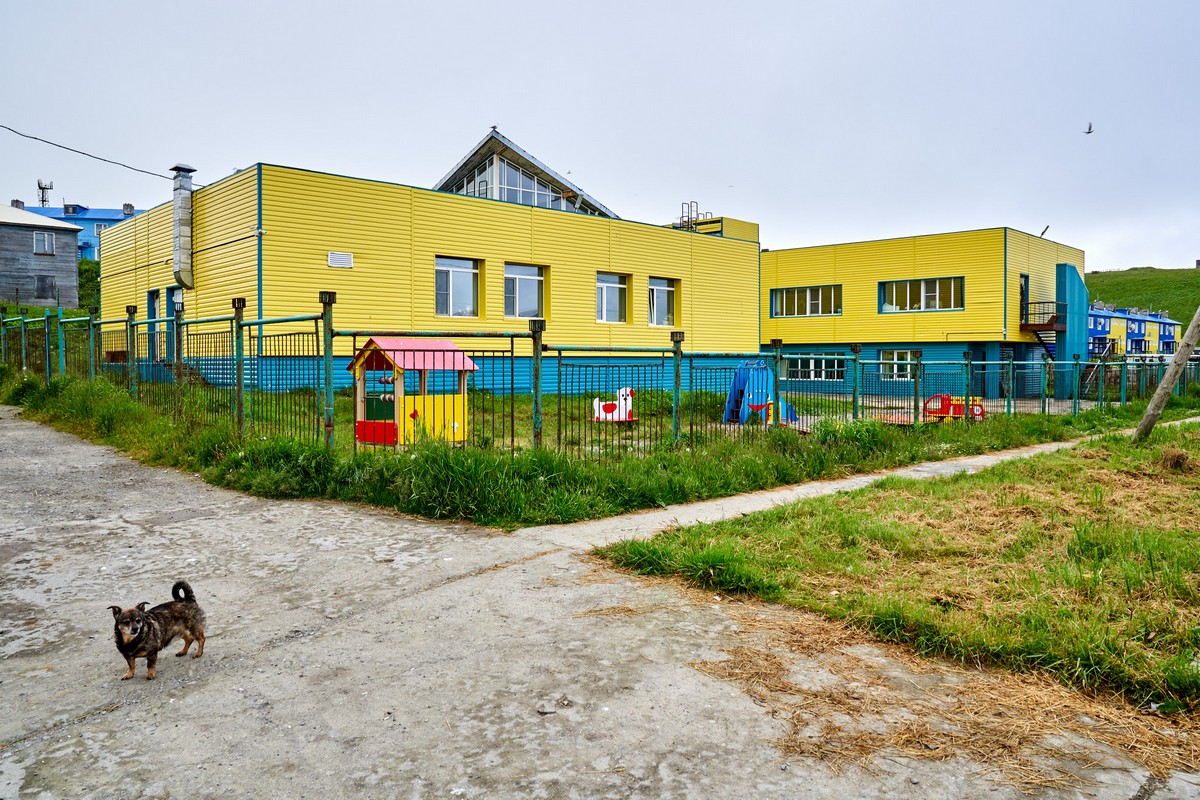 The local supermarket, plus the 'Cool Wok'er' fast-food van!
A brief aside – about Vitus Bering, the Danish cartographer-explorer who served under the Russian Empire. It was he who discovered that Siberia and North America are divided by a strait of sea – yep, which is now called the Bering Strait.
In terms of his study of the Far East, Mr. Bering headed out on the First Kamchatka expedition (a second came later) – which was as pioneering as it gets: they simply didn't know what they'd find. They crossed Kamchatka overland, and built boats on the eastern side of it, but didn't manage to work out it was a peninsula – that it could have been sailed around to the south!
On the second expedition they reached North America. They discovered a great many islands, and founded Petropavlovsk-Kamchatsky, but poor weather, disease and bad luck forced them to spend the winter… on these very islands – named after… Commander Vitus Bering!
Meanwhile, we… do a spot of semi-rare stone farming! olly_ru told me she'd found agate and jasper, and S.P.-O. reckoned to have found some rubies… and coral ).
Meanwhile on neighboring Tufted Puffin Rock – it's theater time. Everyone had just taken their seats, the curtain was about to go up!…
Steller's Arch again. Amazing how volcanism comes up with such bizarre random shapes when it feels the need ).
Alas the weather was taking a turn for the worse, so it was time to head back to Kamchatka. We didn't want to be stranded here for the winter like Bering…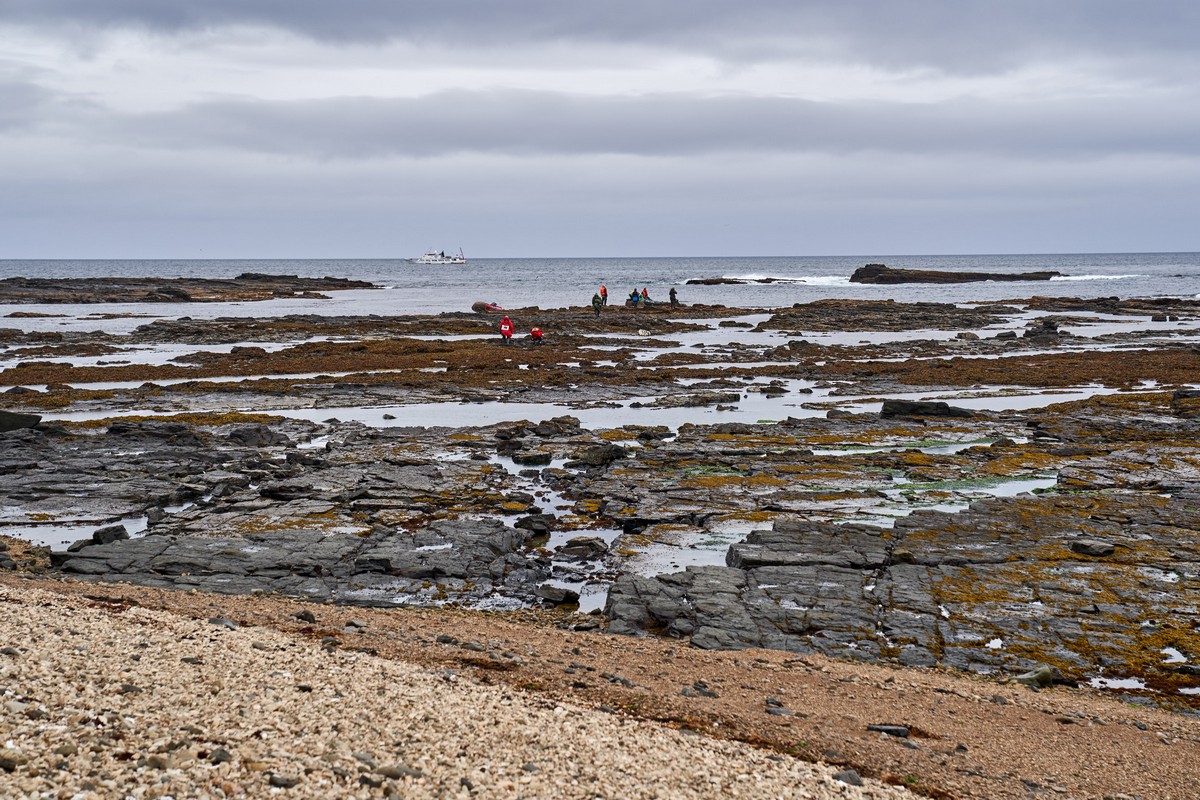 And that was that: the bleak and severe Commander Islands – done!
The rest of the pics from our Kurils-2019 expedition are here.