Aniva: the lighthouse on the edge of the world.
Hi folks!
The next port of call on our Kurils-2019 adventure was… not one of the Kurils ). Nope, it was a next-door neighbor: the southernmost point of the island of Sakhalin – here – on the end of Cape Aniva, where there is a lighthouse of the same name. Very impressive it is too – check out the pics and drone-vid: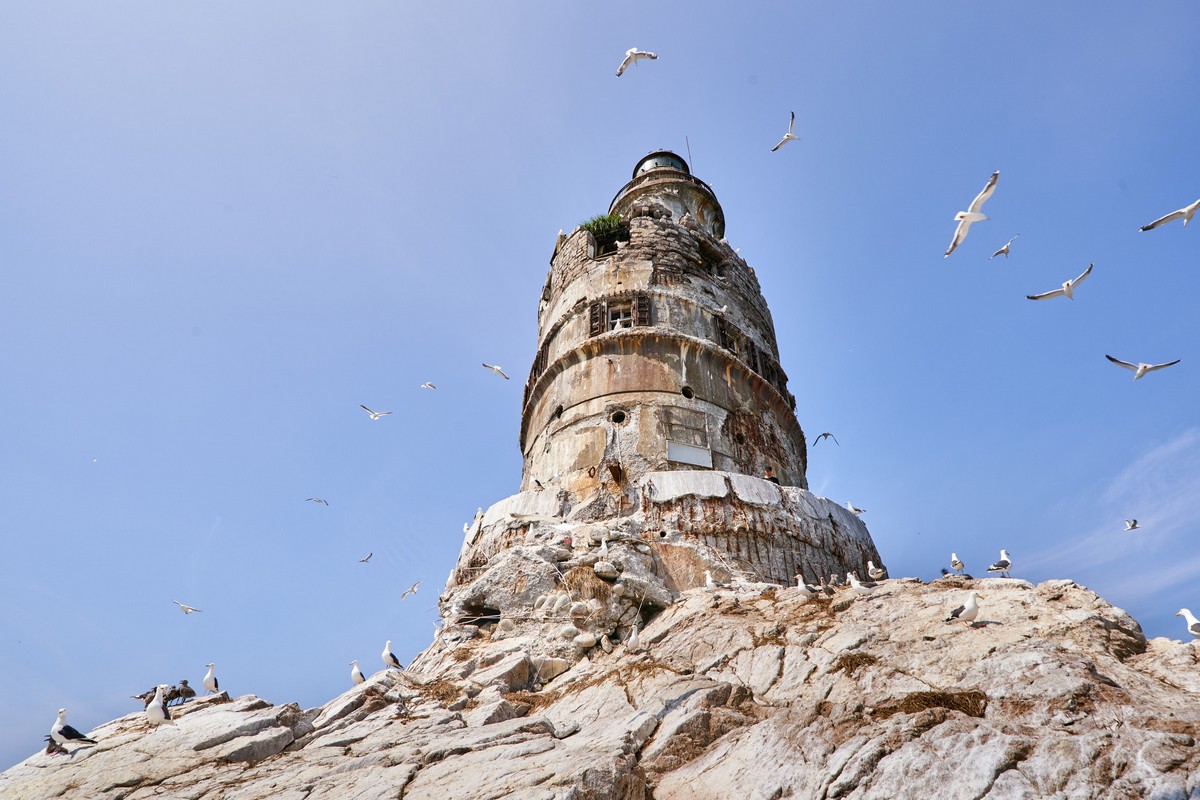 This somewhat brutal, nine-story installation was built by the Japanese in 1936, remained in use up until 2006, and then was abandoned, since modern oceangoing navigation hardly needs lighthouses anymore. Sadly, ever since, it's been in decline: stripped down, run down, not a pretty sight up close. But from a distance, really quite impressive in an imposingly monumental-historical kind of way:
We land on the island rocky outcrop. Let's have a closer look!…
The first thing we discover was that the rocky outcrop had been colonized by seagulls. There are nests and eggs and baby seagulls – and very disgruntled parent-seagulls – everywhere. And when seagulls become disgruntled, there's always a risk that you might become a target… you can guess in what way ). Advice: wear 'protection', like, say, disposable waterproofs.
Inside the lighthouse – neglect, dilapidation, a bit of a mess. Everything just left as it was; probably a lot of it looted since 2006 too…
And time and the harsh climate have had their destructive effect also:
At the very top: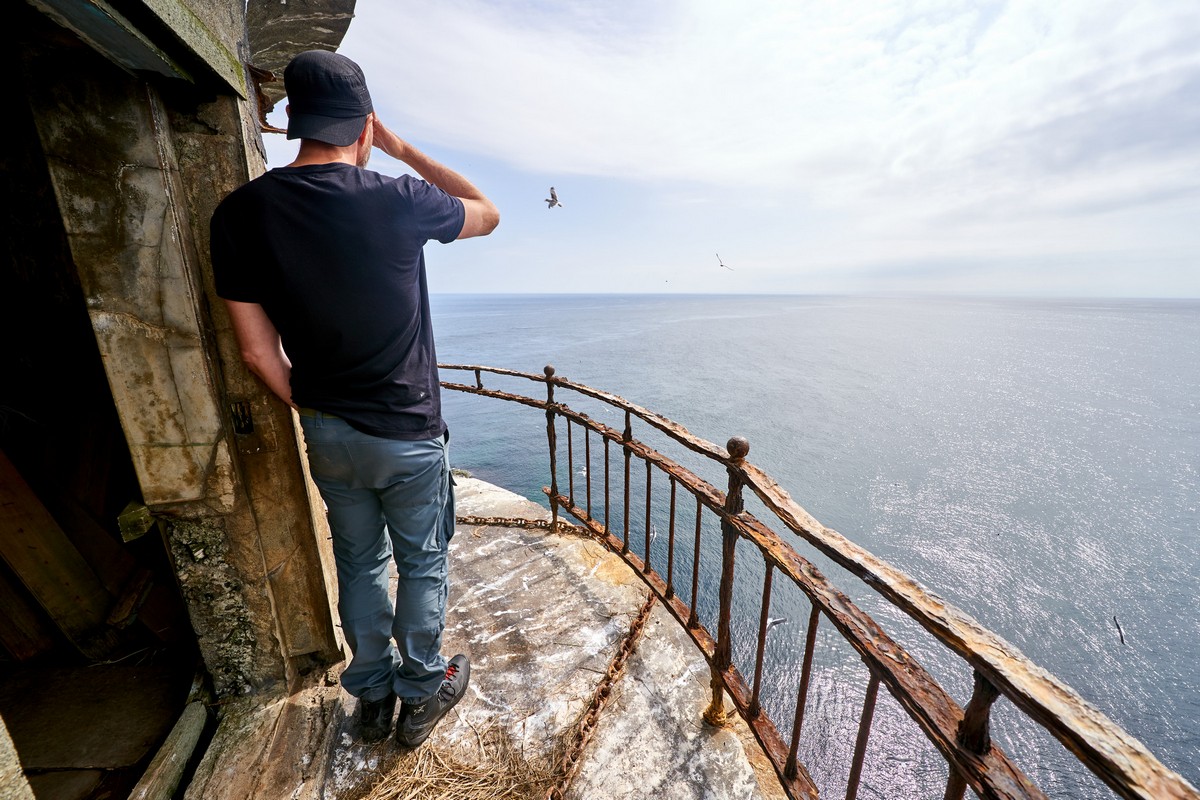 Cape Aniva ->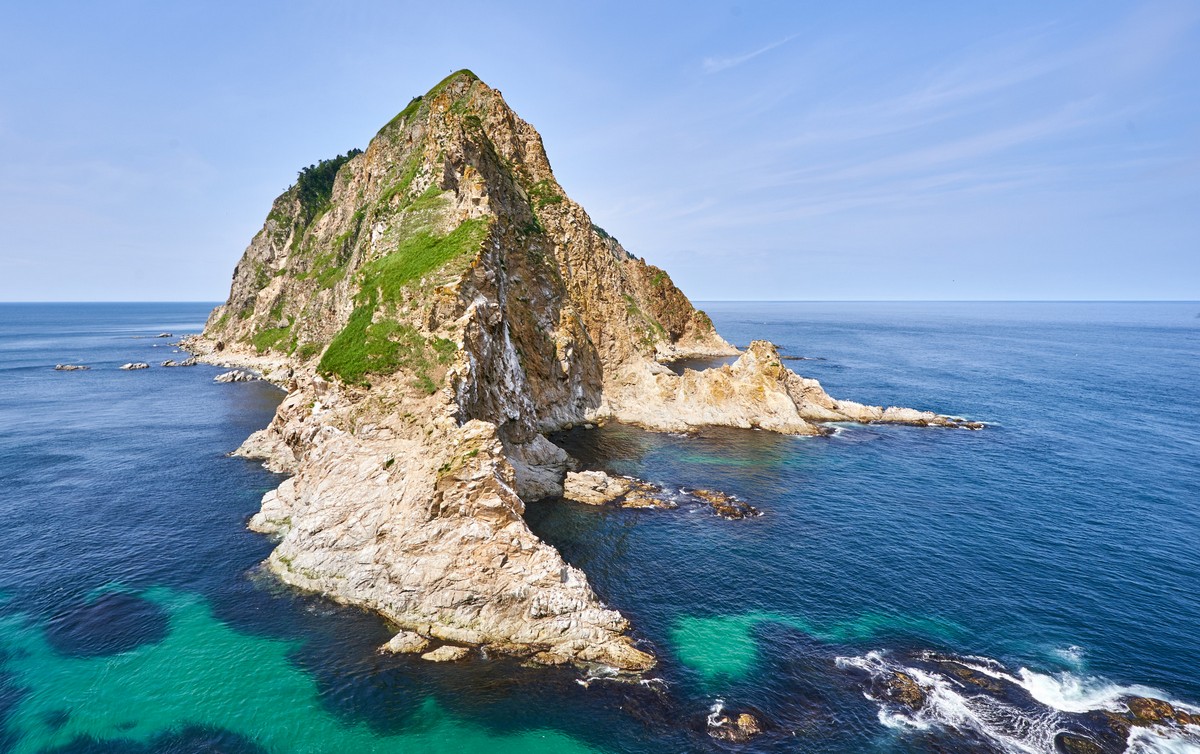 And everywhere you look – seagulls: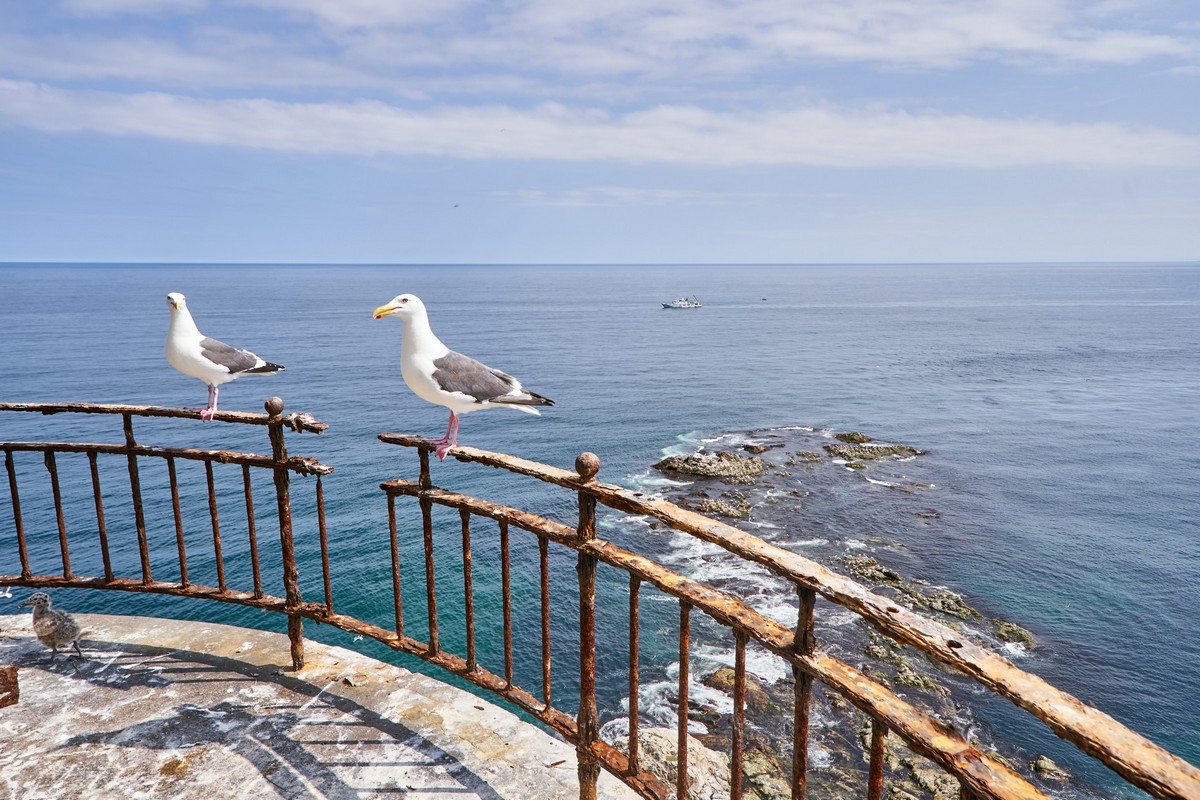 Views from inside. The roof about the projector:
The lamp is a beauty – and still intact and in place!
…And seagulls. The lighthouse keepers ).
And that was that – a very unusual, original… unique walkabout. I do hope that one day they restore the lighthouse, if only to give it a more civilized appearance, or make a boutique hotel out of it! It's not as if there aren't precedents ). Not sure the seagulls would like such gentrification undertakings, mind ).
And that finished our very brief Sakhalin portion of our expedition. Sunset, and time to head back Kuril-ward…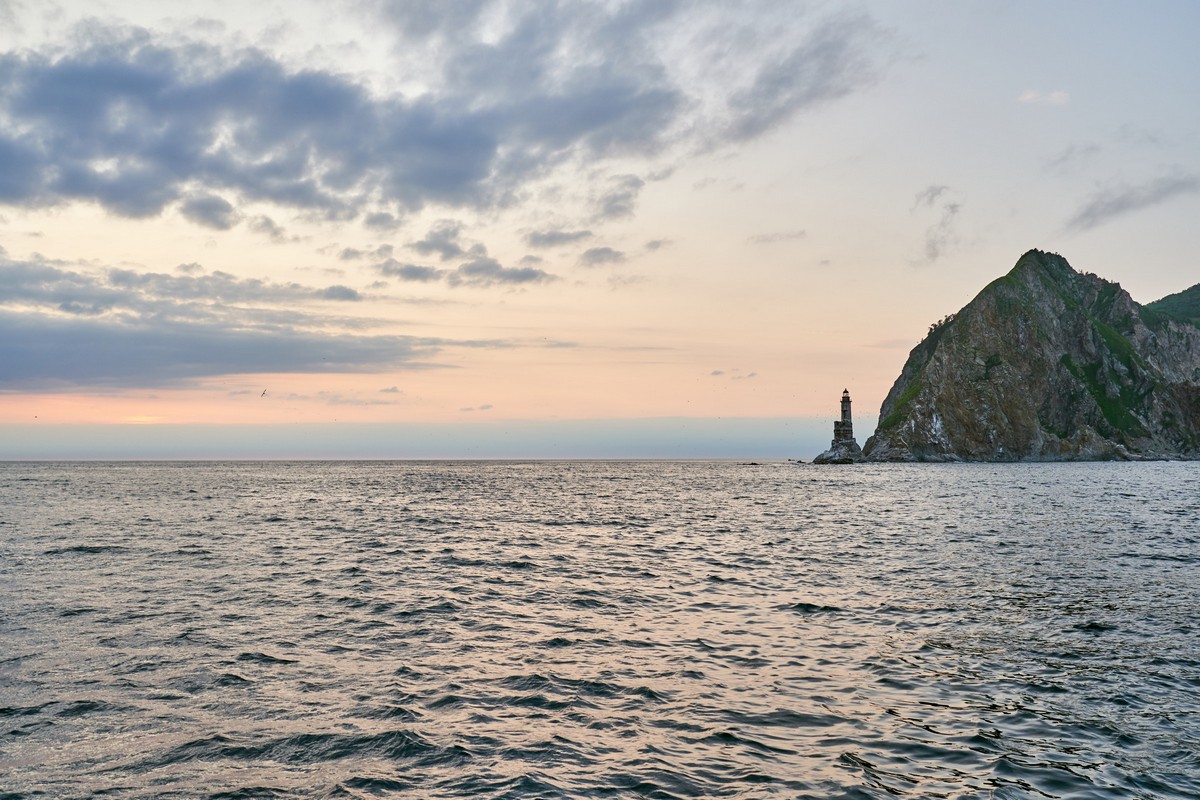 The rest of the photos from our Kurils-2019 adventure are here.