Up an orange stream – for a fumarole-stroll.
There's another volcanism feature on Kunashir definitely worth a visit: the fumarole 'fields' of Mendeleyeva Volcano. Last time we strolled across one such field; this time we walked along the river toward the second. And a wonderful walk it was too. Though it was a 'mere' eight kilometers one way, another eight back, it still took our group of office dwellers the full day to cover it. Still, taking our time meant the meditative-enjoyment factor was fully guaranteed!
To get to the nearest fumarole field you take the forest path; to get to the furthest one you take… the river! The overgrowth either side of the river is just too thick for trekking. So it's on with the Wellingtons and off you splash, enjoying the views all around as you do!…
Woah. Bright green volcanic discharge. I wasn't sure whether to say 'urrggh', or 'woweeeee'!
The bush with the pink leaves. Actually, one side of the leaves is the customary green color; the other – that there bright pink. Mutant foliage!
Along the banks of the river – the highway for the local inhabitants: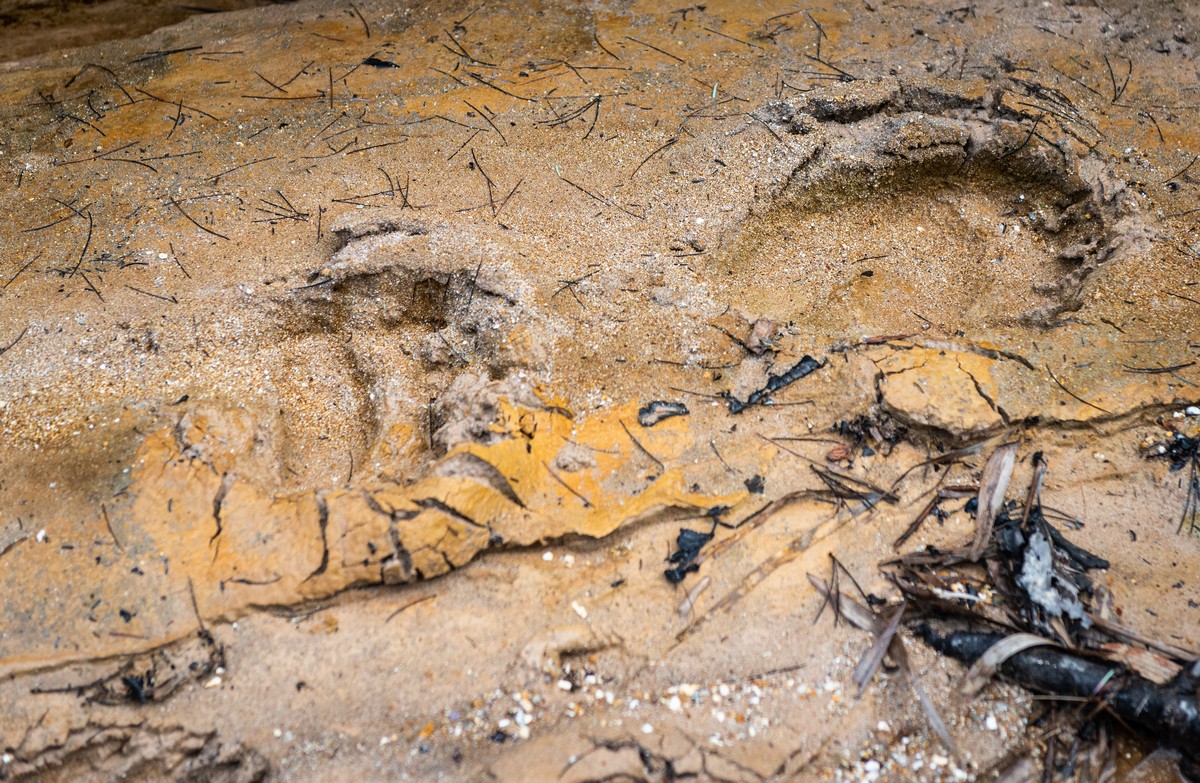 The deepest bit of the river: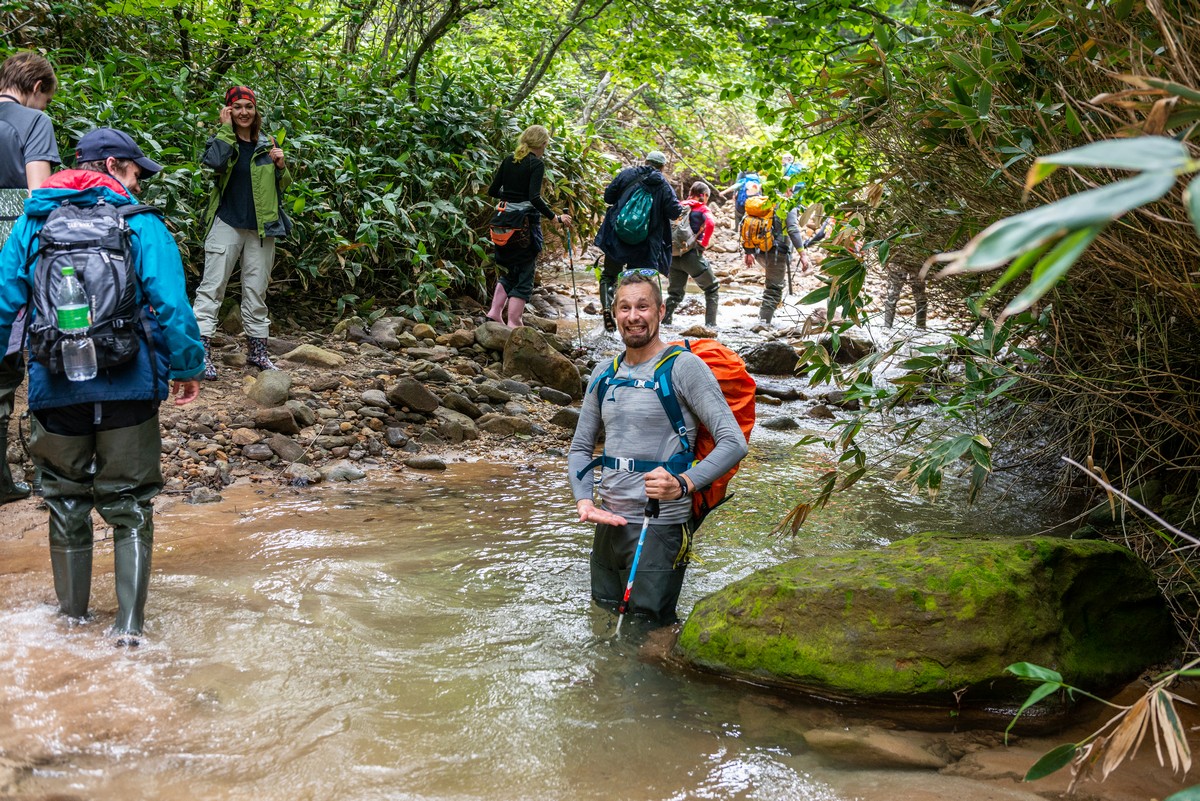 In places the constant water erosion reveals secrets of the periodic table in the stone: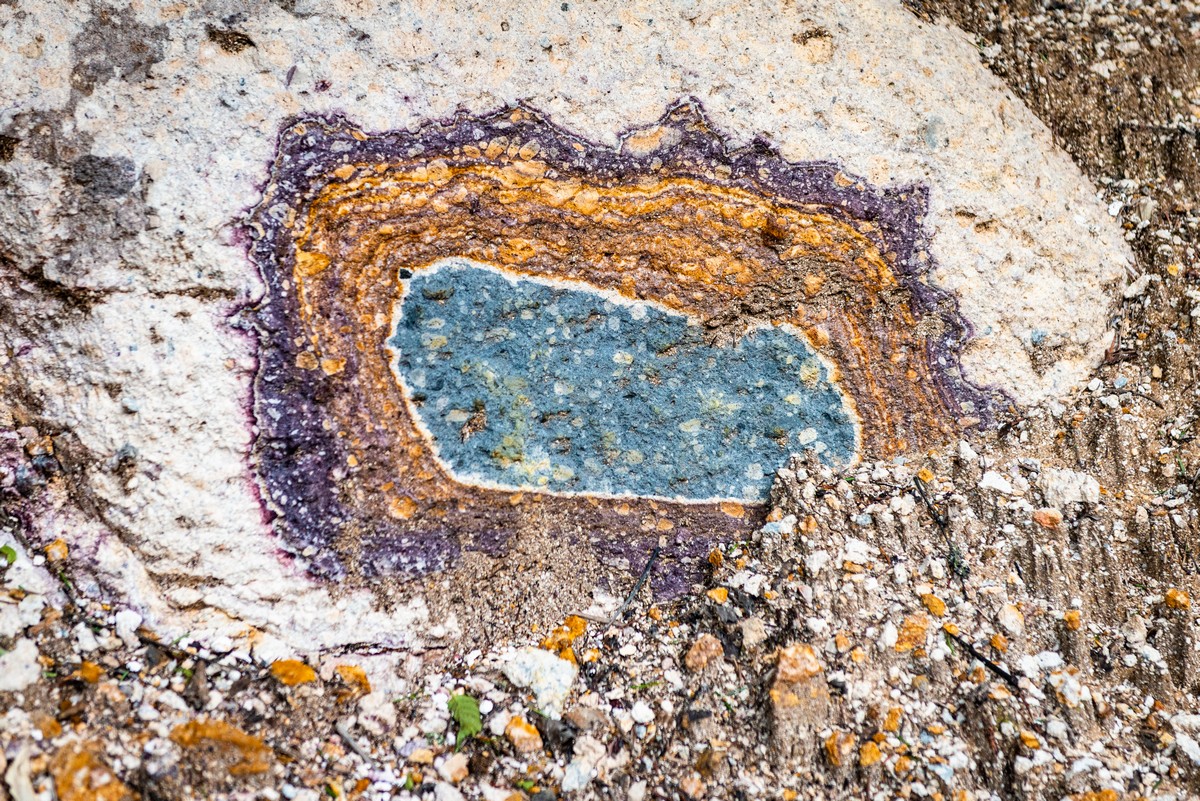 The further up we got, the more often did we have to switch on the '4×4'.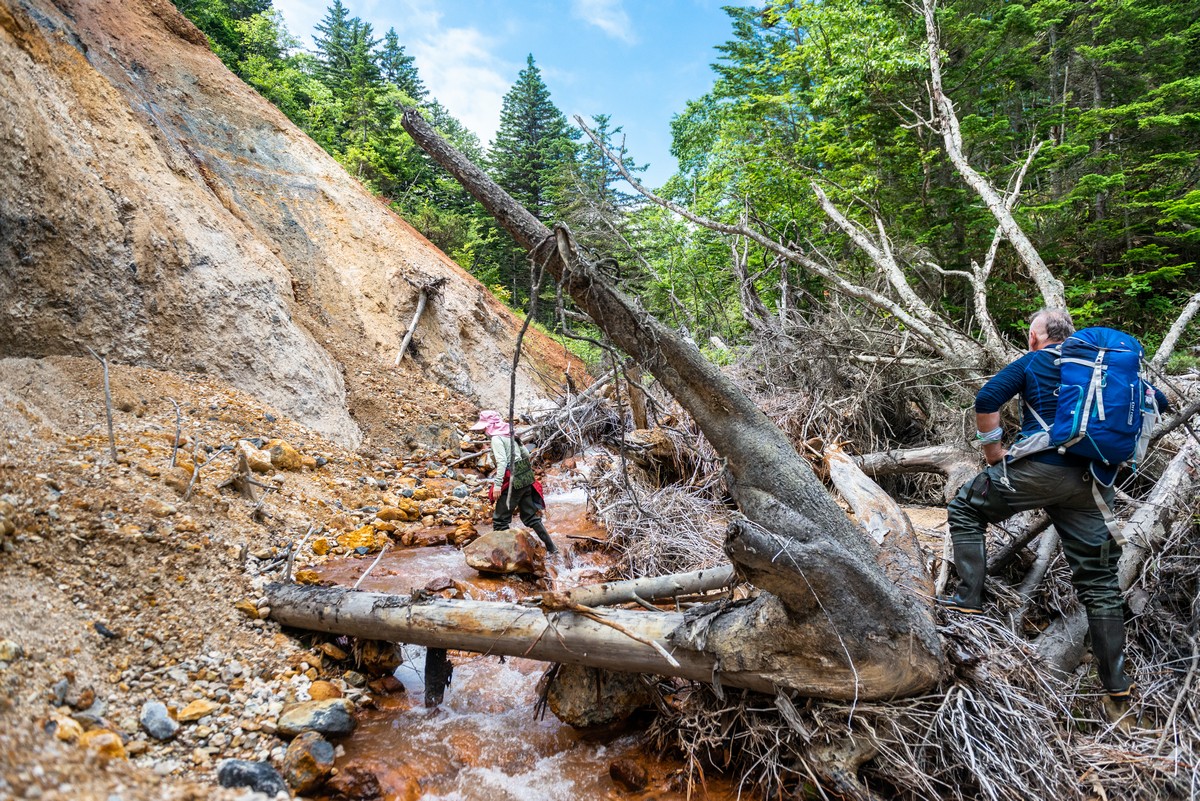 Suddenly – ruins of Japanese sulfur mining buildings:
After two or three hours, we finally make it to the top. Time for our habitual ritual when we're atop mountains or… fumarole fields: sit, chill, meditate, zone out, or whatever else you want to call it…
The multicolored volcanico-fumarolio are a wonderful sight to behold, and none of the strong odors that normally accompany such sulfuric sights as these.
Pleasant surroundings, comfortable, calm. The only thing disturbing the peace and quiet – the buzz from the drone. But given the quality of the vids it takes – it is forgiven ).
Of all the many colors here, perhaps the most outstanding are the rich reds and awesome oranges. Clearly plenty of ferrous oxide round here…
Alas, time to head back…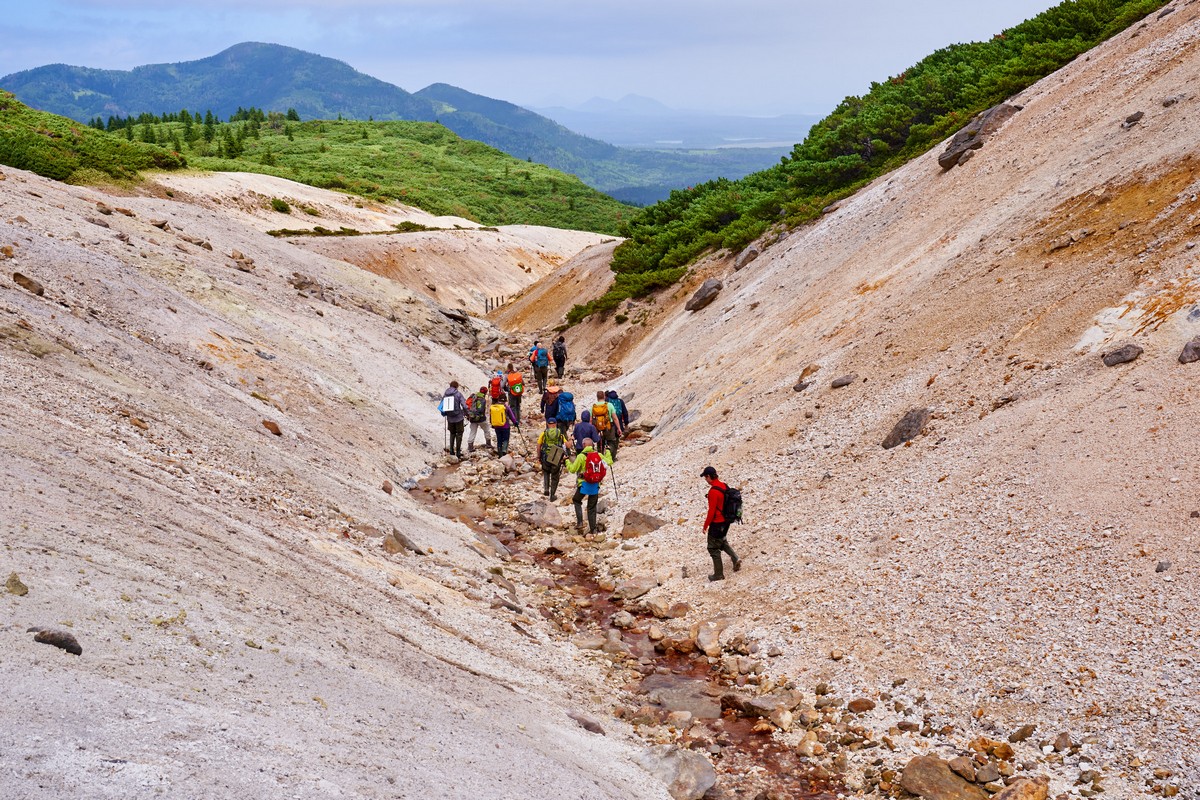 …And not just to the Athens. It's almost time for us to head back to civilization: our Kurils adventure is drawing to a close (.
The rest of the Kurils-2019 pics are here.