Kamchatkan Mirages: foreword.
Hi folks!
Oh my… golden leaves! It's fall already! Is it just me, or do summers seem to get shorter and shorter by the year? Still, there's a good reason why my summer seemed to fly past – a third of it (mid-July to mid-August: nearly a whole month) I spent in Kamchatka, my fave place on the planet, where, as always, I had much fun and adventures, during which of course times flies…
And time flies for me still to this day (year) in Kamchatka, even though this trip was my seventh full vacation on the peninsula (not including quick ins-and-outs en route to the Kuril Islands a few times). And another thing that never seems to change is the fact that there are still plenty of places in Kamchatka that I've yet to get to and fully investigate (there are also a great many astonishingly beautiful places there I just never tire of returning to).
Here, for example, is a place I've never visited – the Zheltovsky volcano – near the southernmost tip of the peninsula ->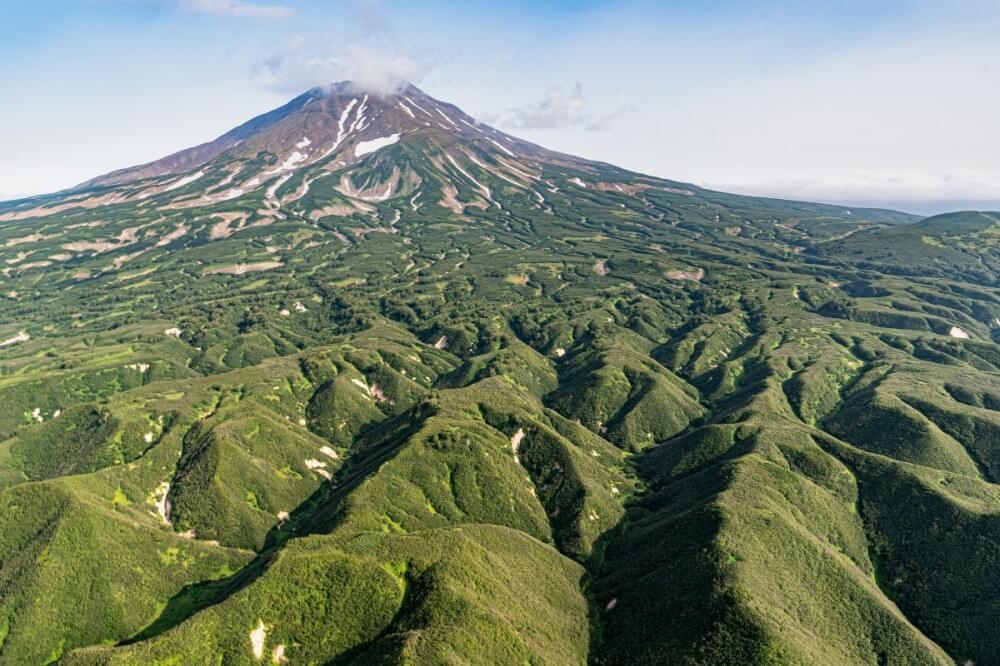 So, why Kamchatka?
Simple: it's the most beautiful place on the planet – at least to the relaxed/meditative/nature-appreciative tourist. It is here where there's the largest concentration of natural beauties and wonders in the world; natural beauties and wonders you can look at forever… in good weather. I say that because, when the weather's bad – which is most of the time – all the natural beauty and wonder dissolves into dense mist/fog/cloud. And when it's like that you have to settle for meditating upon just the lowest – still visible – sections of mighty volcanoes, and also the nearby (relatively mediocre-looking) lowlands. What's going on further up is anybody's guess. But more plenty on that later; after all – the title of this upcoming series of travelogue posts is Kamchatkan Mirages.
Back to the 'relaxed/meditative/nature-appreciative tourist': er, what, or perhaps – who, exactly, is that? It's a tourist whose main objective is not to trek as many kilometers as possible, and not to climb to the top of the very highest mountains/volcanos to prove something to others and/or oneself. The relaxed/meditative/nature-appreciative tourist has a different objective. Sure, he/she can – and will – get wet drenched; sure, he/she will become breakfast, lunch and dinner to the swarms of mosquitoes, midges and assorted other nasty insects. He/she is ready to put himself/herself through the hardships and adversities of rugged terrain; he/she is willing to painfully overburden the legs and fairly ruin a good pair of boots by walking upon hellish loose rock for hours; and he/she is prepared to overcome assorted other privations which to many would be deemed way too much to be called fun! He/she is willing to put up with all that, in exchange for one thing – to be able to contemplate, meditate, and appreciate one's exceptionally sensational natural surroundings. Like this: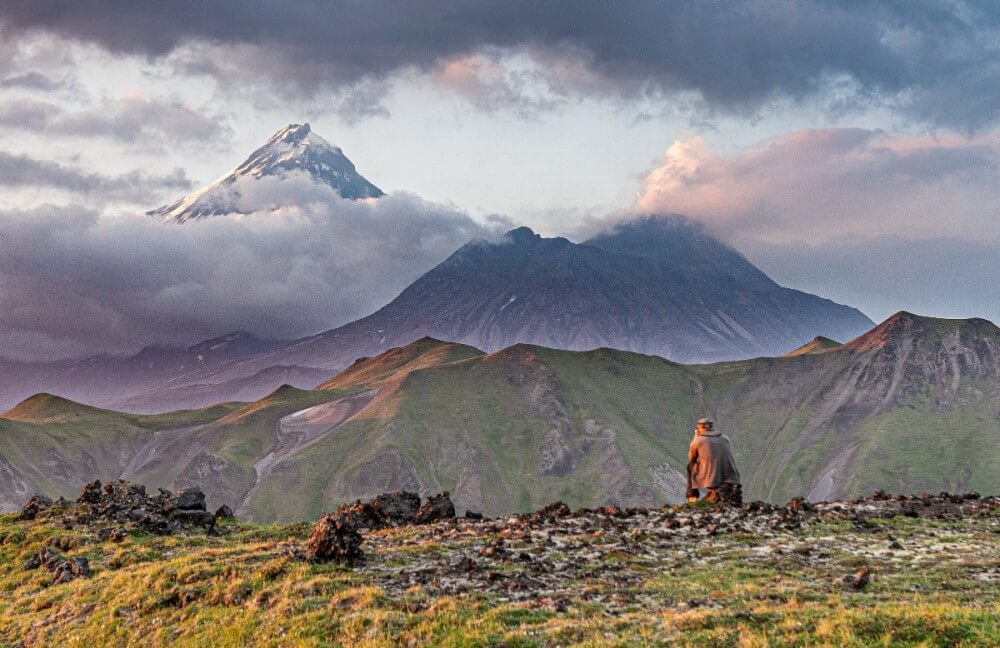 Now, what with all the super-harsh terrain (and lack of infrastructure like roads) and the remoteness of many of the must-see places of interest, surely it'd be better to get around Kamchatka by helicopter, no?
Indeed – it is better, and we did travel around by helicopter a lot. However, there's nowhere to land a chopper at many of the top sites, while some of them are so sprawling you'd be hovering up above for hours to get a good long look at them, and hovering up above for hours in a helicopter just isn't done. What's needed is to be able to sit on the ground and gawp for hours undisturbed. So yes, helicopters – great; but they're only a back-up option. The main means of getting about around Kamchatka – your two legs.
Still, sometimes the pics you can get from a chopper – not bad at all ->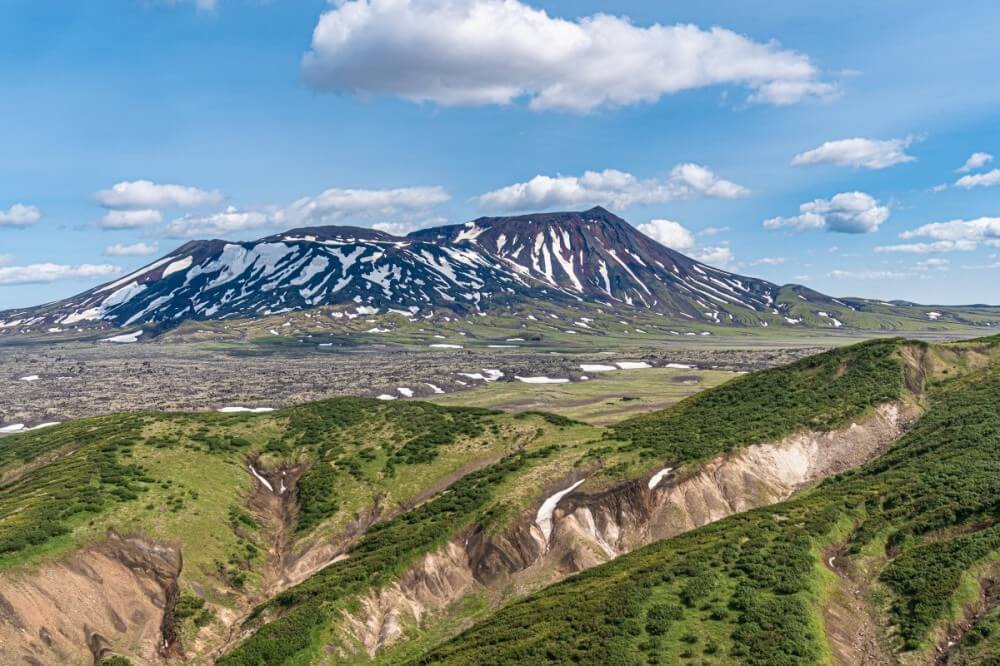 'The most beautiful place in the world for the relaxed/meditative/nature-appreciative tourist'? Well, before we attempt to name the place, first let's determine what we mean by 'place'.
It could mean a specific 'natural object' – something like Kilimanjaro or Mount Fuji, or the Cliffs of Moher in Ireland. On the other hand it could refer to a whole geographical region. For example, Alaska, Greenland, or Patagonia. And the difference between the two, I'd say, is that folks don't travel half-way round the world to see the former types of places (particular objects), while they may do so to see the latter types (whole regions). You don't cross the world to see just Seljalandsfoss and Skógafoss, or to meditate upon the fantastic views of the islands of Ushishir – of course not. On the other hand, it's quite reasonable to cross the globe to to visit Iceland or the Kuril Islands, to check out plenty of what those geographical regions have to offer the curious active-adventure tourist. Still, there are particular objects of interest that do attract relaxed/meditative/nature-appreciative tourists from the other side of the world; for example: Iguazu Falls on the border between Argentina and Brazil, the Greek island of Santorini, and Lake Baikal in Siberia (because – besides them, in their respective locations, there isn't a great deal else worth checking out).
So, regarding particular objects of monumental, world-beating natural beauty, the clear champion – by a large margin – is without a doubt Krenitsyn volcano on the Kuril island of Onekotan. But some news or travel websites, in their ~'Places to Visit Before You Die' listings, put at the top of their lists places like Victoria Falls or Milford Sound. Others even put Cappadocia up there. But I guess they can be forgiven for this vulgar error: they – like many others – simply don't know about Kamchatka, let alone Krenitsyn.
Not that I have anything against Victoria Falls, Milford Sound or Cappadocia – they are all awesome must-sees with views to die for ('before you die'; oof). I've been to all three, was blown away by their off-the-scale beauty, and took plenty of photos to show for it (click the links). But still, there's no way they're world bests. And I'm not sure any of them should really make the podium even. Whereas Krenitsyn – the King of the Volcanoes – is undeniably No. 1. It could even be re-named the 'King of the Top Most-Beautiful Natural Places on the Planet' – easy ).
Now, if we take both definitions of 'places' together – both unique particular objects and geographical regions – then the ultimate, most beautiful bestest geographical region featuring OMG-super objects on the planet for the relaxed/meditative/nature-appreciative tourist is, without a shadow of a doubt… Kamchatka! Without a shadow of a doubt – for me, at least. For I have heard some folks say that the Kuril island of Kunashir is top dog in the objects-and-region-as-one rankings. Quite how this is possible beats me. Still, after all, it is subjective. But, also, arguably Kunashir is only an object (a small island), not a region (the Kuril archipelago). Anyway, I can't talk, for I once suffered a momentary lapse of reason when I named New Zealand as the world's best region-with-objects. This was right after a lengthy winter (= summer) vacation there, so I can surely be forgiven: NZ is incredibly awesome, packed as it is with so many natural touristic delights, and I was still under its magical spell. When I did finally come to my senses, I realized my error straight away and duly corrected it – returning Kamchatka to its rightful place at the top of the list, and NZ sliding back down to its: the No. 2 spot ). Between the two there's not much at all – almost neck and neck as they are, but, interestingly, between these two champs and the rest of the contenders there's a gap is… as wide as the base of Tyatya volcano on Kunashir!
Ok. Long-winded theoretical explanation of why Kam is king – done. Next – the photographic evidence! ->
The geyser in the caldera of Uzon volcano: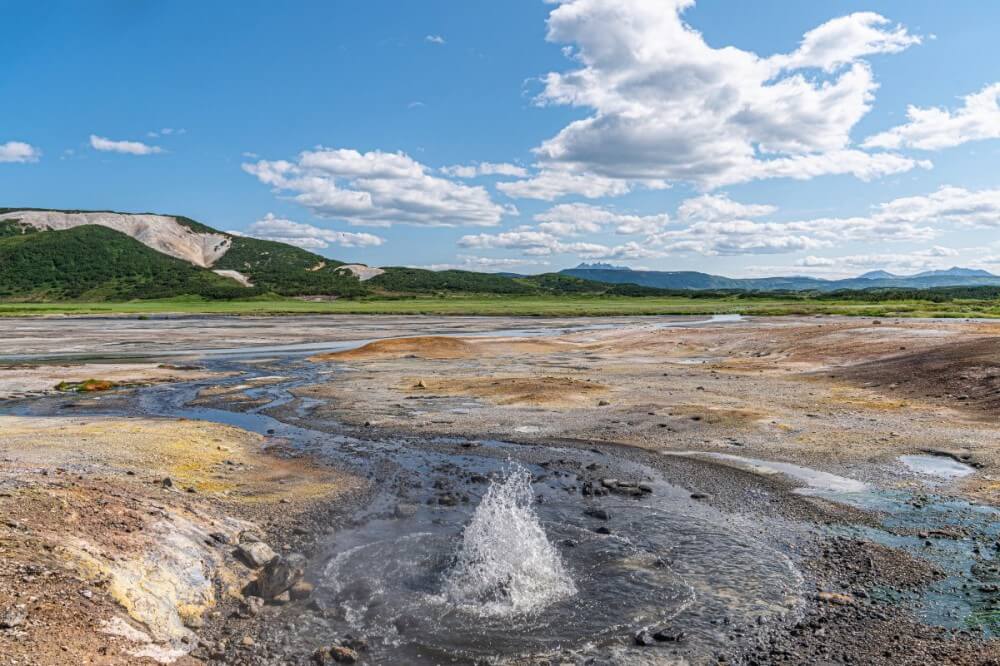 Slag fields of Tolbachik: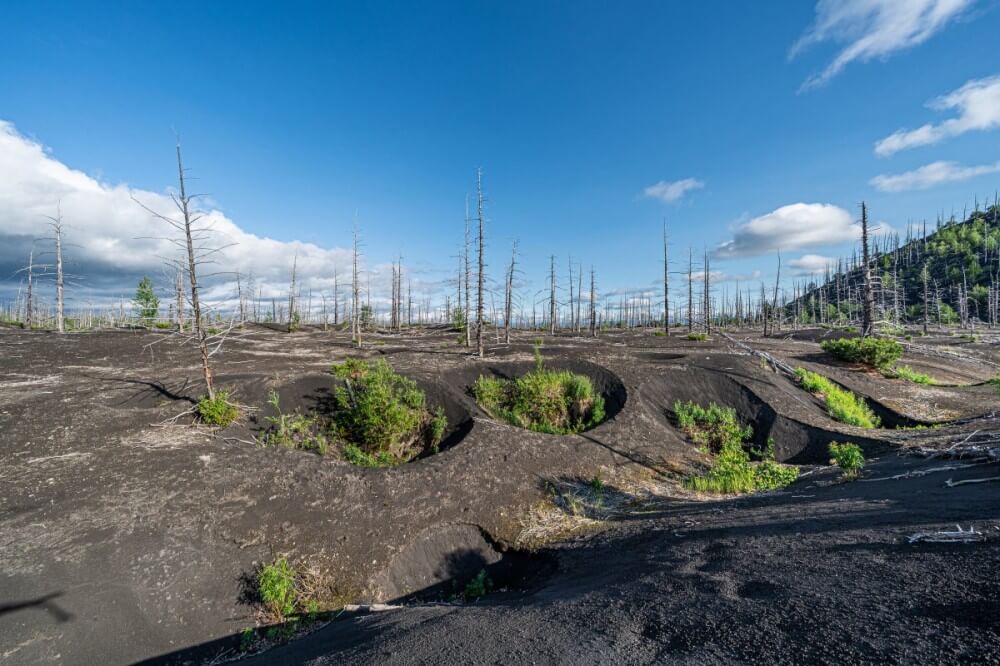 Lava field left after Tolbachik's eruption of 2012-13: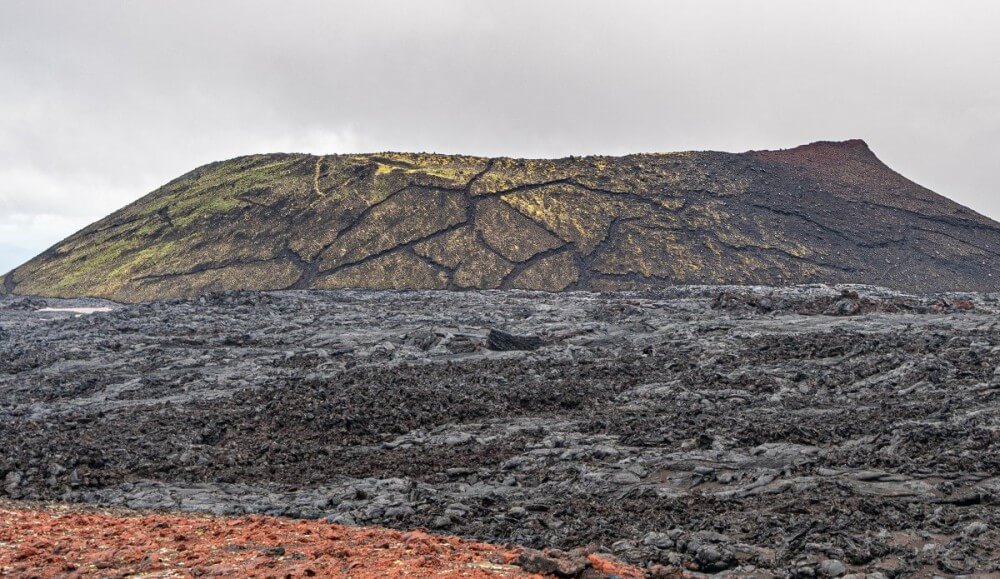 'Martian field' approaching the Kluchevsky group of volcanoes: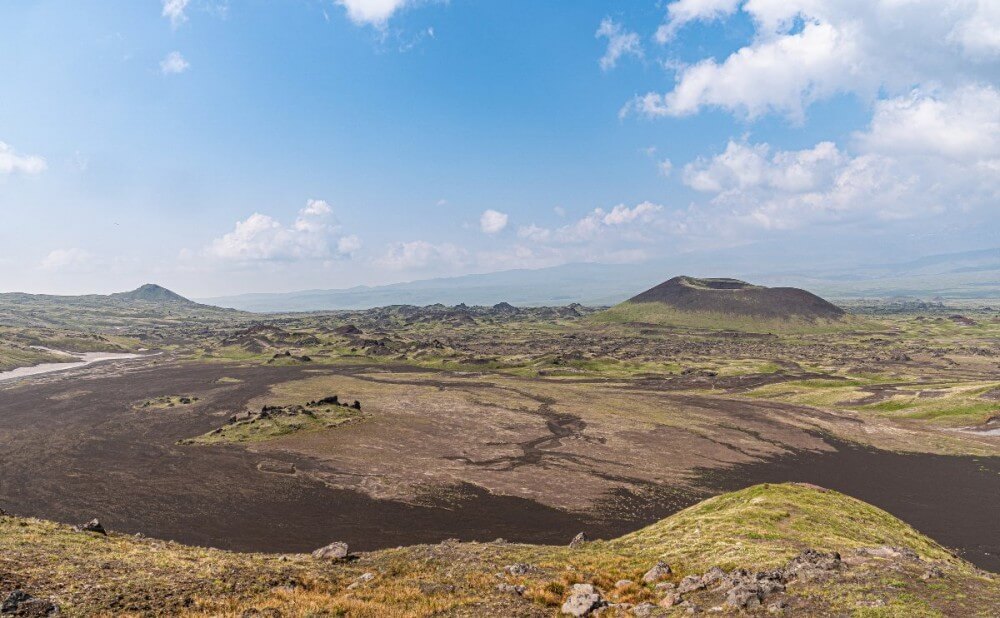 Bezymianny (unnamed), Kamen (rock), and Kluchevskaya Sopka: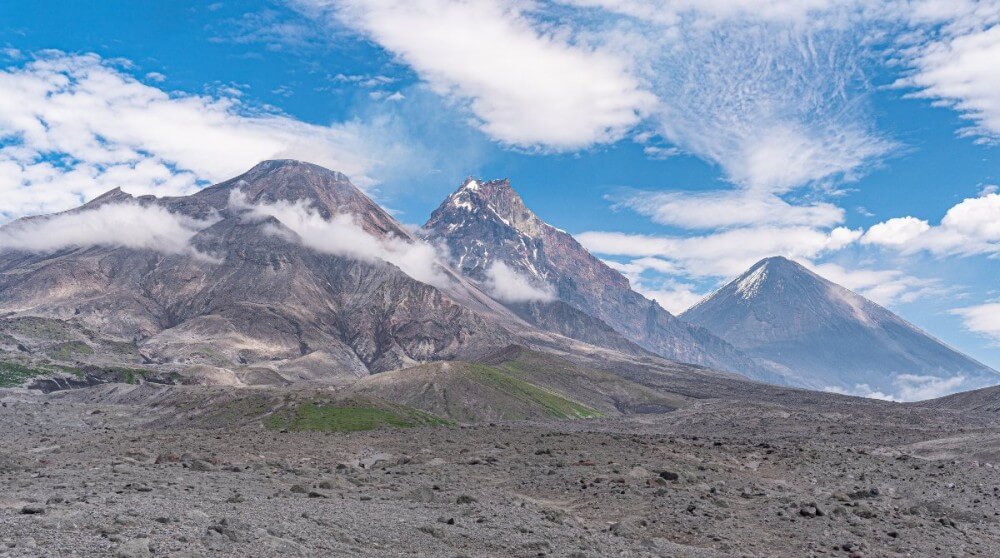 Given good weather, the sunsets here are sensational: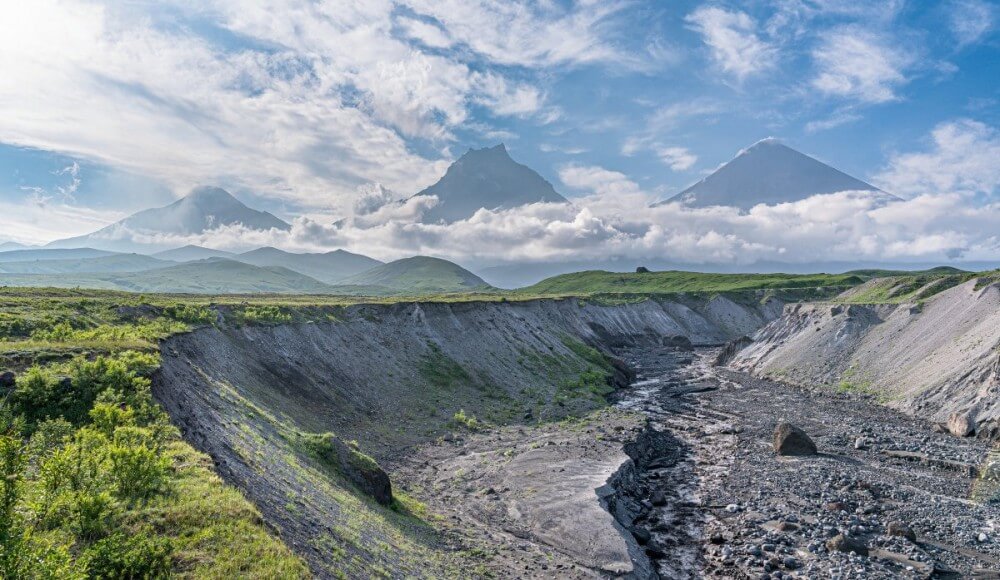 The view from a helicopter: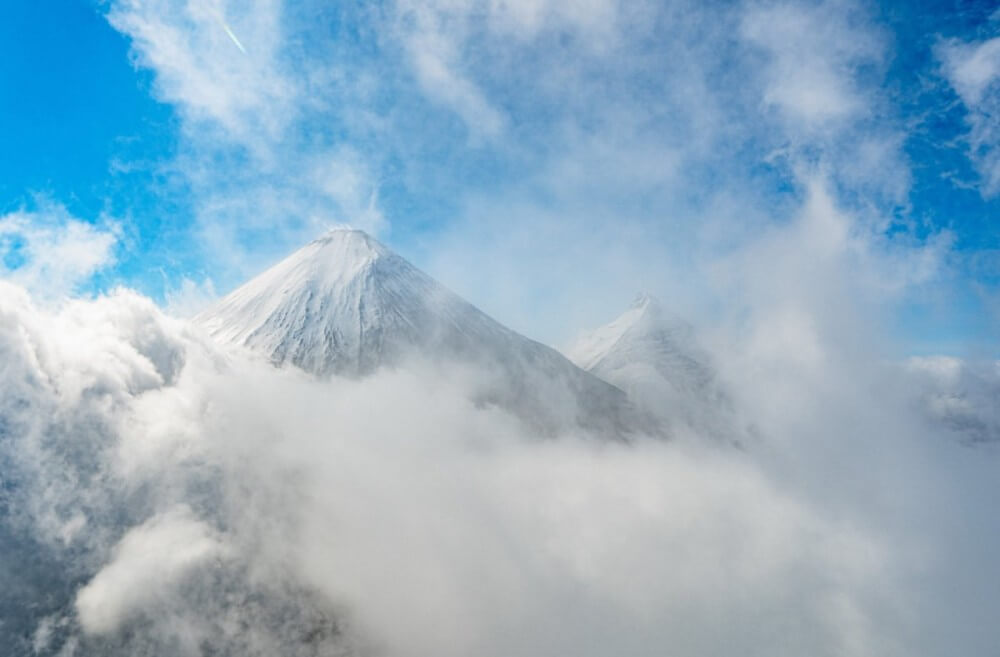 Blurry? Enter wind…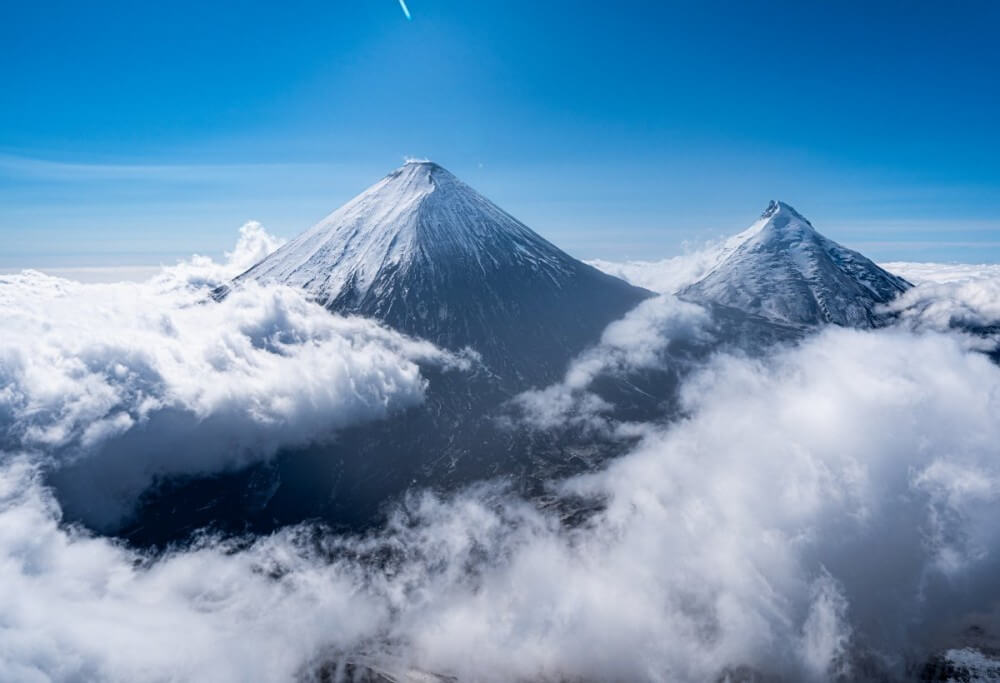 The most voluptuous volcano – Kronotsky: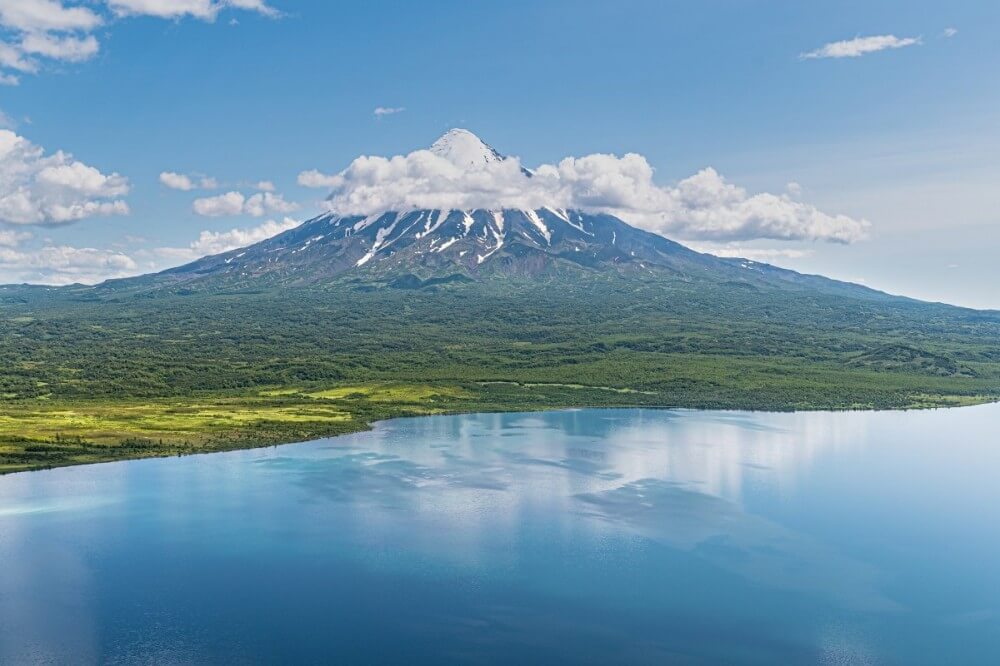 Maly Semyachik. A crater-rim walk – still to-do…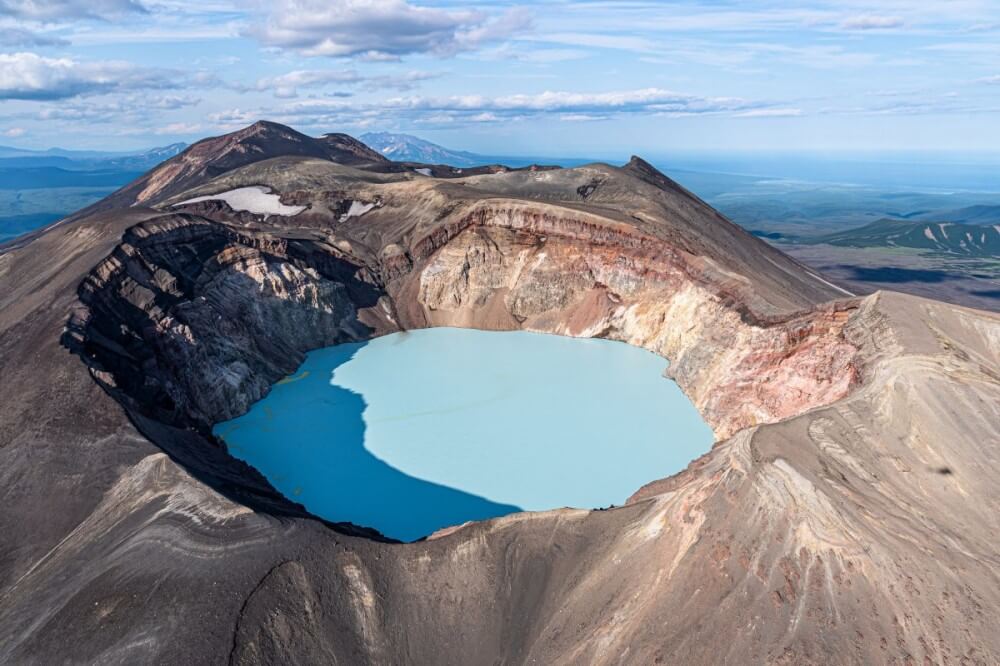 Karimsky – naughty: chainsmoker! ->
Lamborghini Ksudach:
Ilynsky: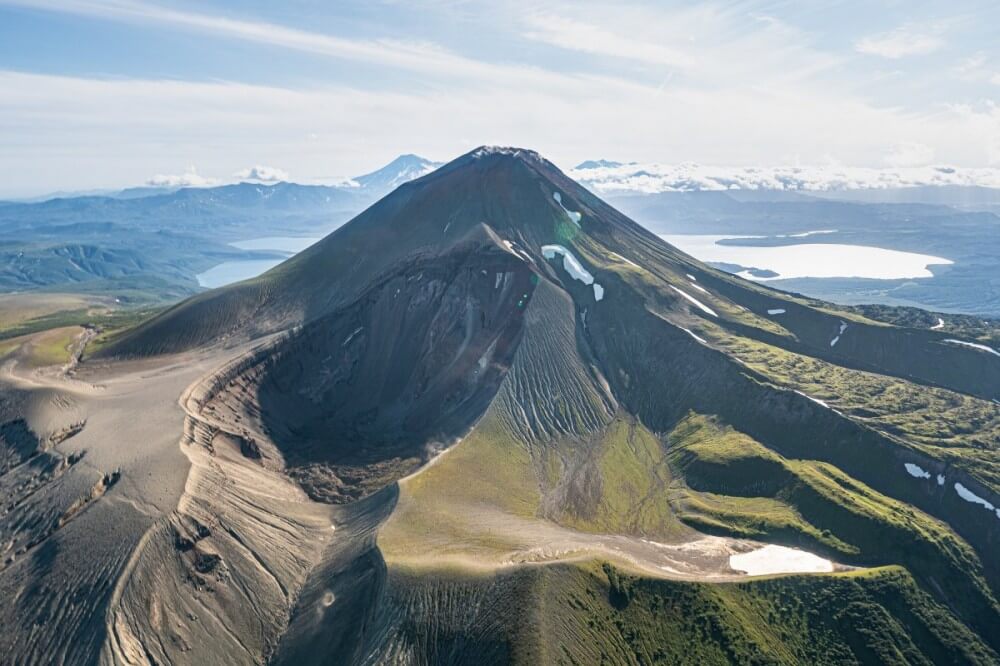 Ilynsky and Kurile Lake: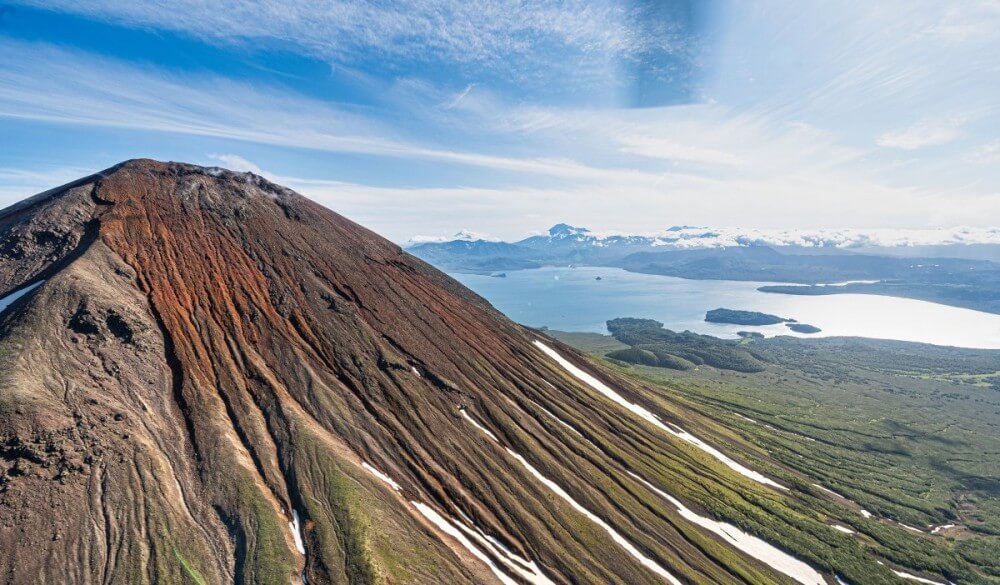 Multicolored Koshelyovskaya Sopka: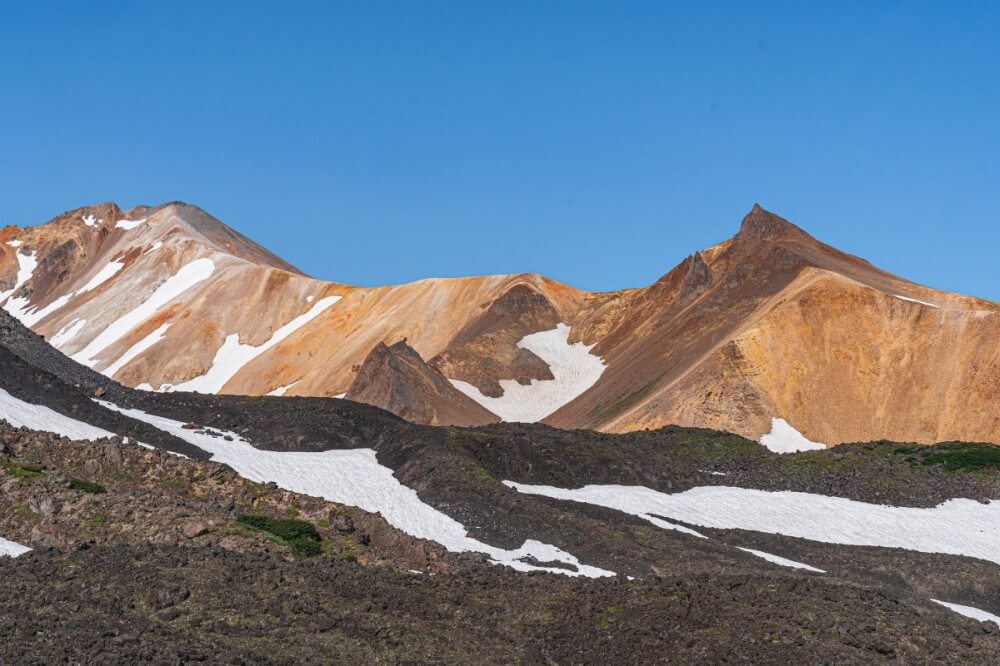 'ZEUS'!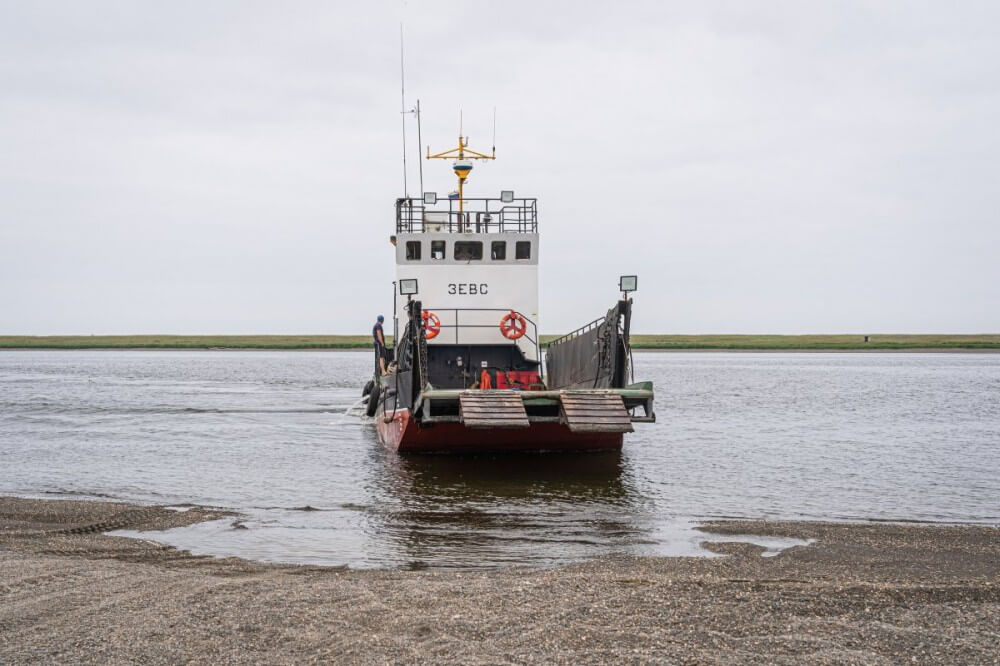 And so on…
That's all for today folks. Hope your appetites are duly whetted. The Kam-2021 series of posts – coming right up!…
The rest of the photos are here.