All okie-dokia – in Cappadocia.
If you've heard of Cappadocia, you'll probably know it for one of two things – or maybe both: its strange-shaped pyramid-columns, or (and) the many hot-air balloons that often fill the sky there. Well I'd heard of the place, but had never been, but wanted to for a very long time. The place even has a spot in my Top-100 Must-See Most-Beautiful Places in the World, so it was high time I made a visit seeing as though I was in the region recently…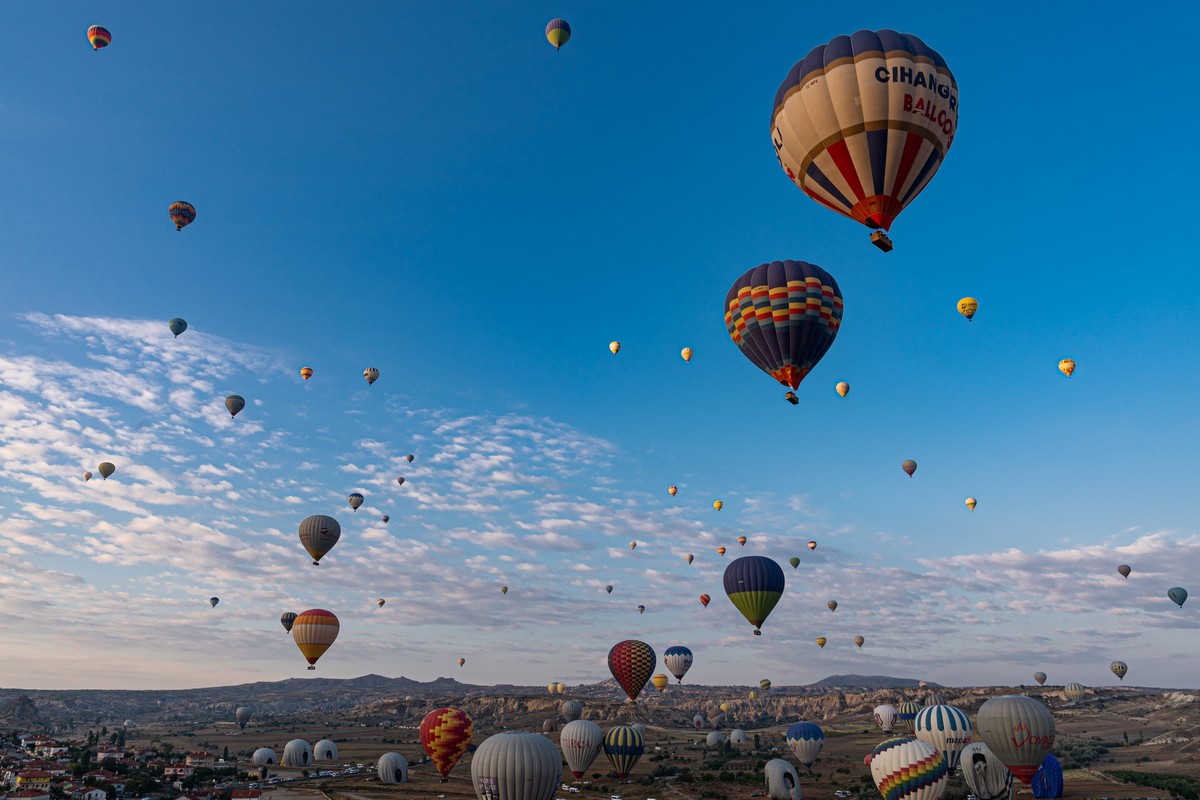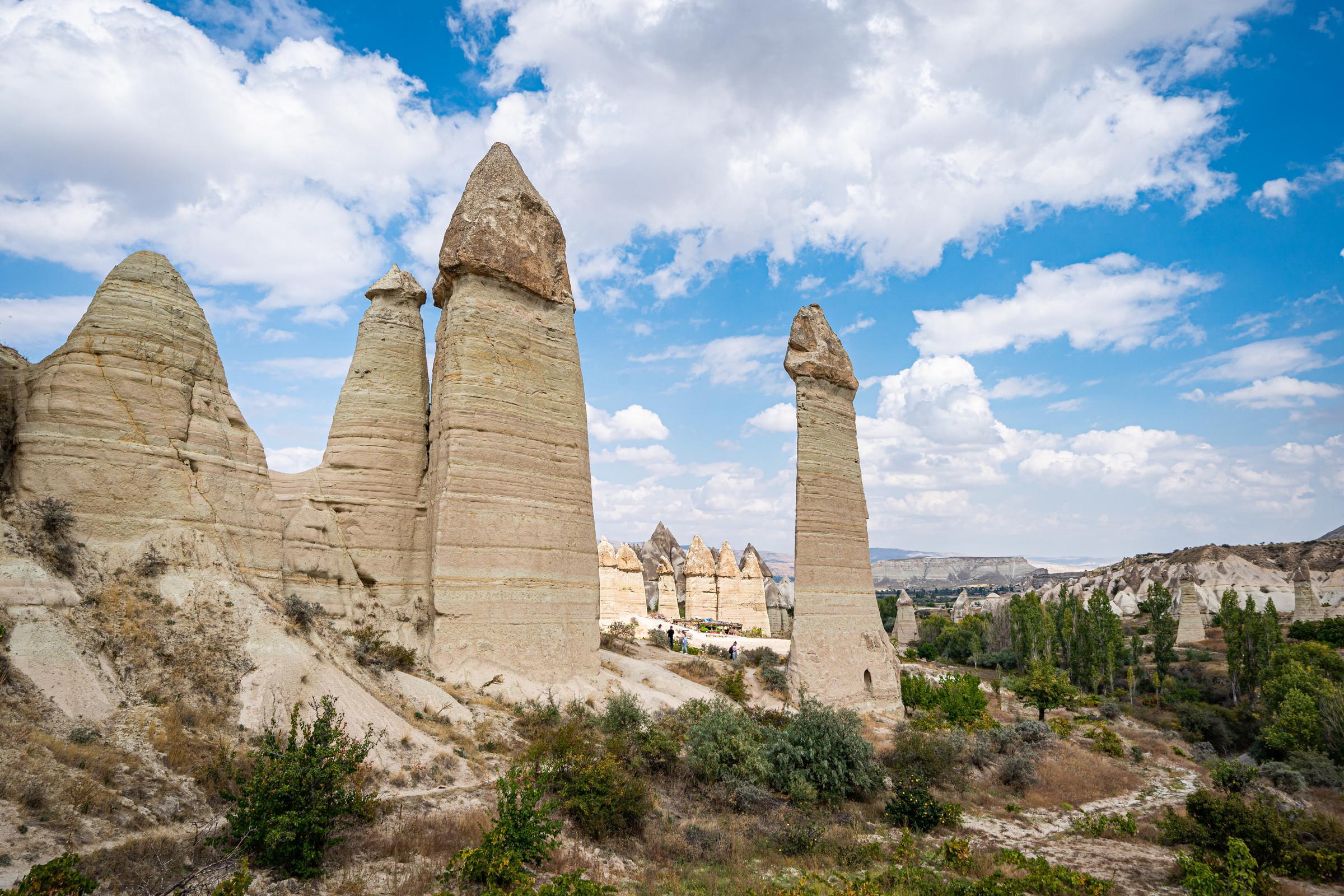 About the hot-air balloons: usually the first batch of a hundred of them take off before dawn. Then, a little later, the second batch goes up too. Each balloon carries 15-35 folks, so what you get is 150 hot-air balloons with around 4000 folks in their baskets – all before breakfast!
They start out lying lazily on their sides, like a puppy having a snooze! Then slowly start stirring from their slumber…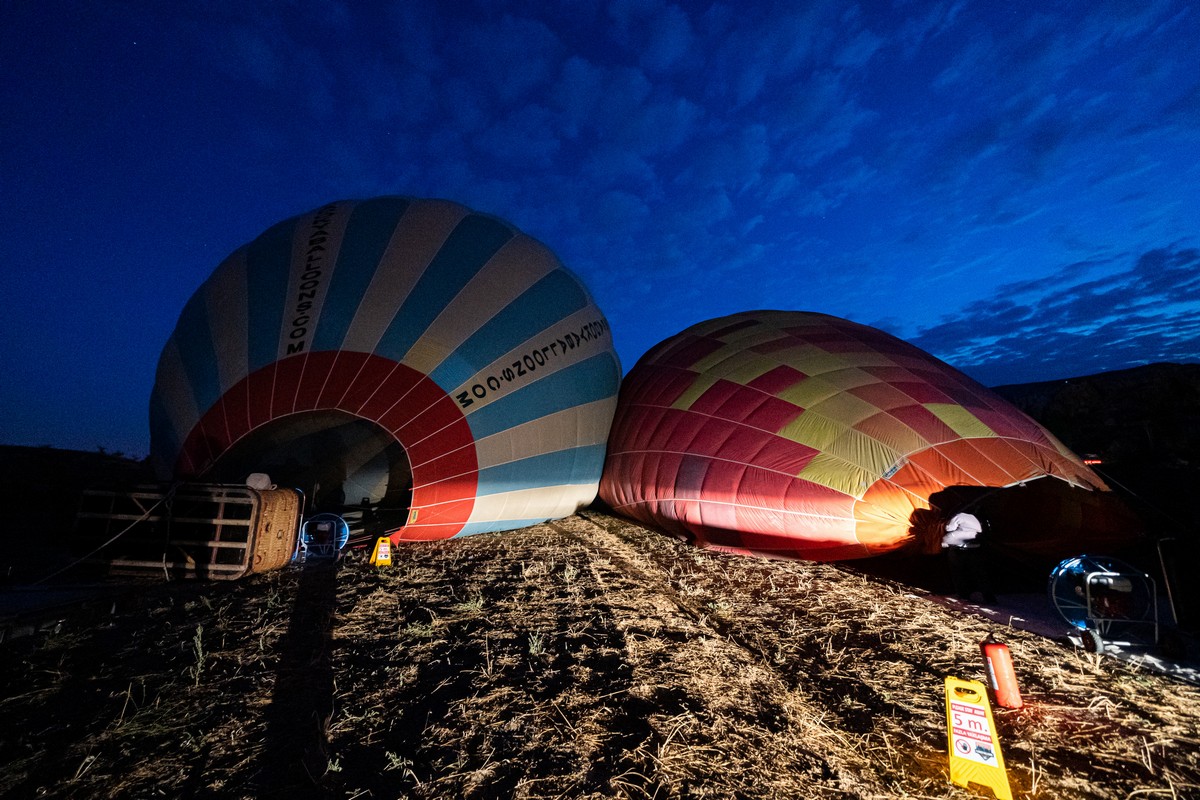 They seem to get them going not by heating them up, but with some kind of industrial ventilator.
And since there are scores of balloons – the ventilators all together make a right din! A kind of atonal electro-techno drone, which reminded me of the track Obscured by Clouds by Pink Floyd ). What? Don't know that tune – or the album of the same name it's on? All early Floyd – must-check, IMHO ). OMG – I've just been reminded how that album is nearly half a century old! Oh my Gilmour!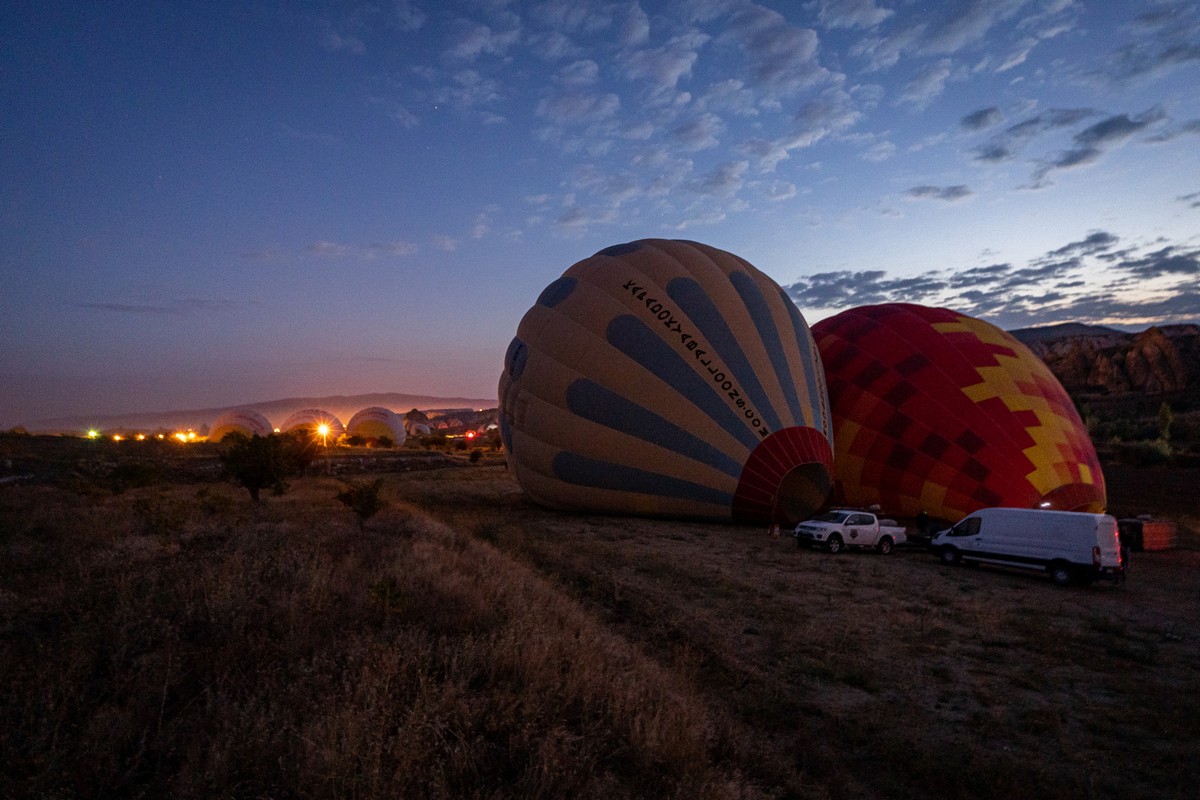 Next, the puppies sit up, wipe the sleep from their eyes, and that's when they turn on the gas burners. Time to get up and be off!
And they're up, up and away!…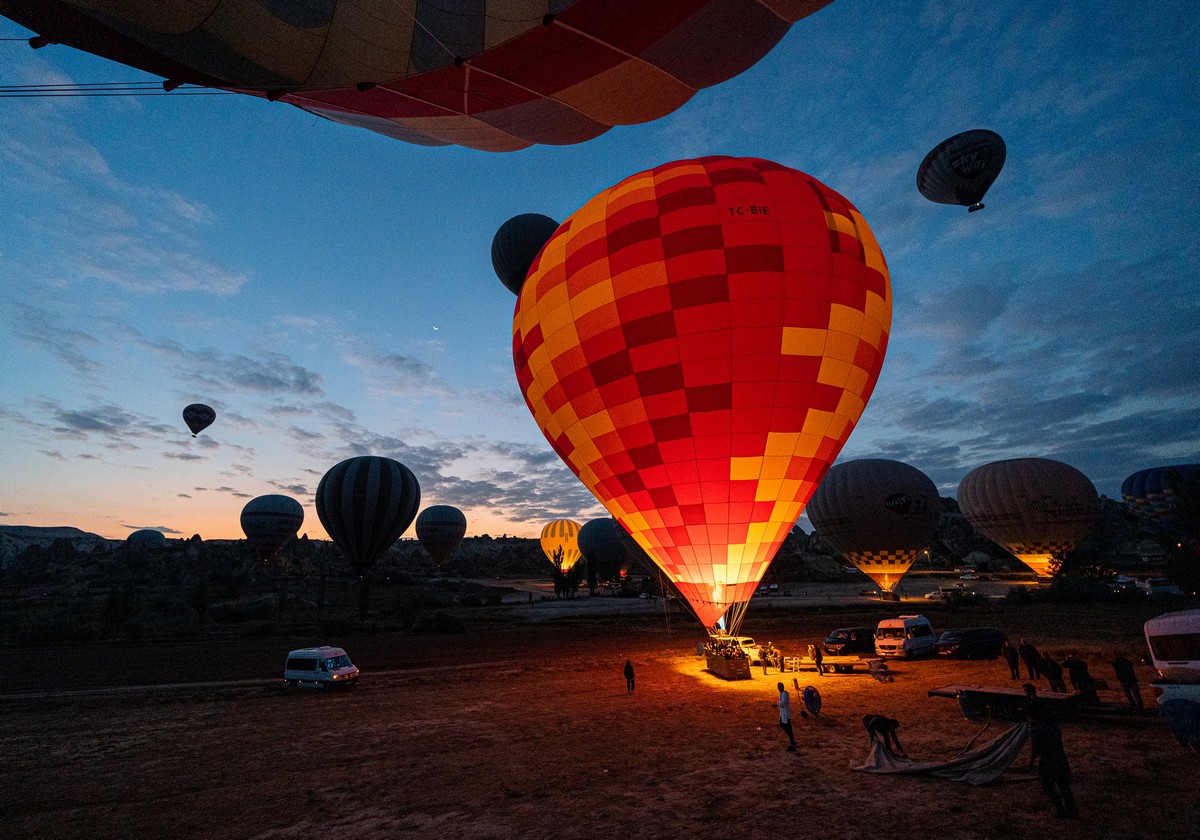 …With us inside one of them, of course ).
I've been on plenty of flights in my time, on various means of avia-transport, but this – this is something very different – utterly unforgettable, 360-degree panoramic views, with the wind in your hair. Then of course the multicolored paysages down below. Amazing. A bit like how a motorbike ride will always be tons better than a car ride ).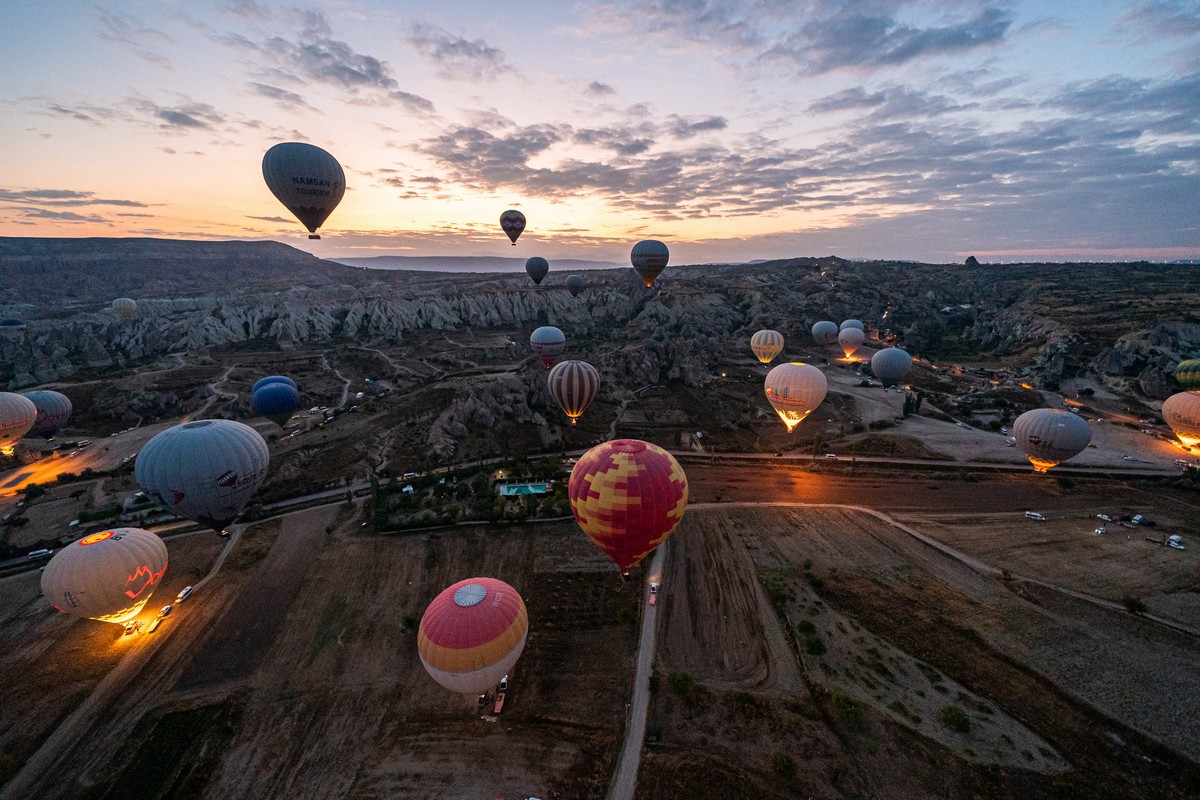 Multicolored skies too!
Magical!
It was just so enjoyable – such a fun experience. Must-do – all of you!
Dawn!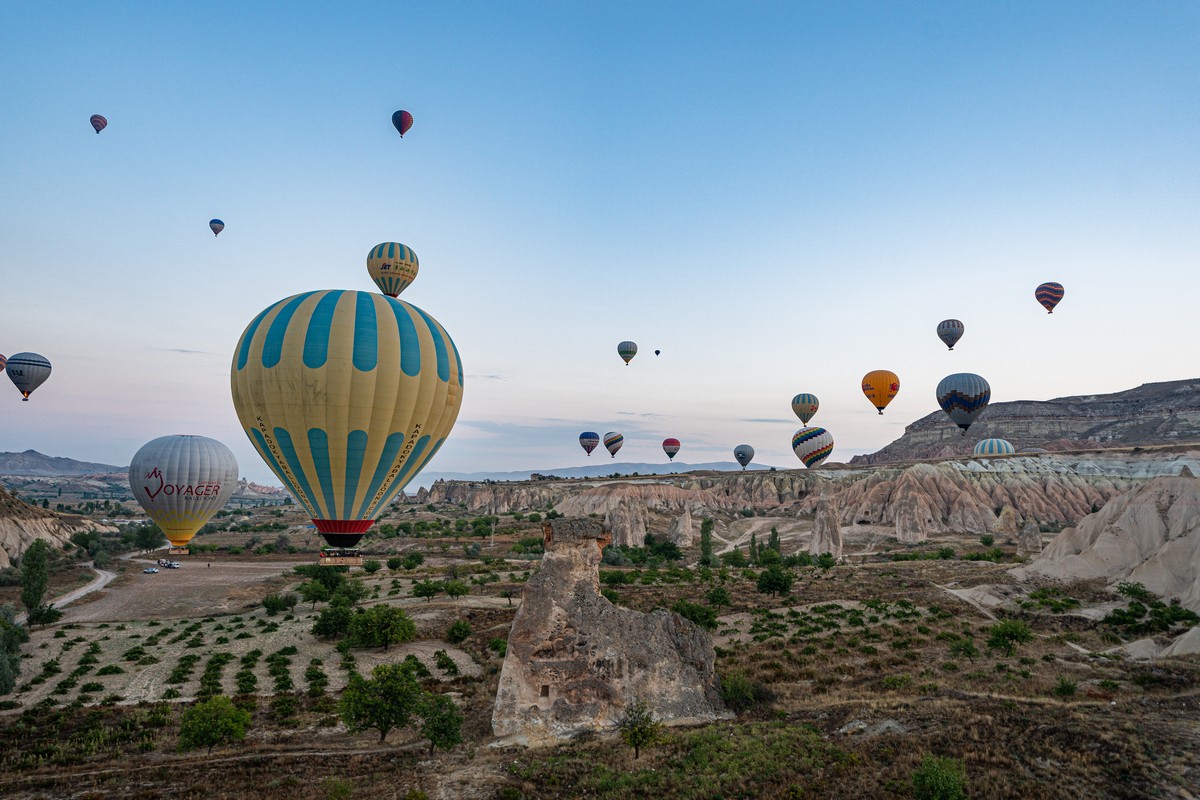 The colors take on different hues…
That's our shadow on the next balloon: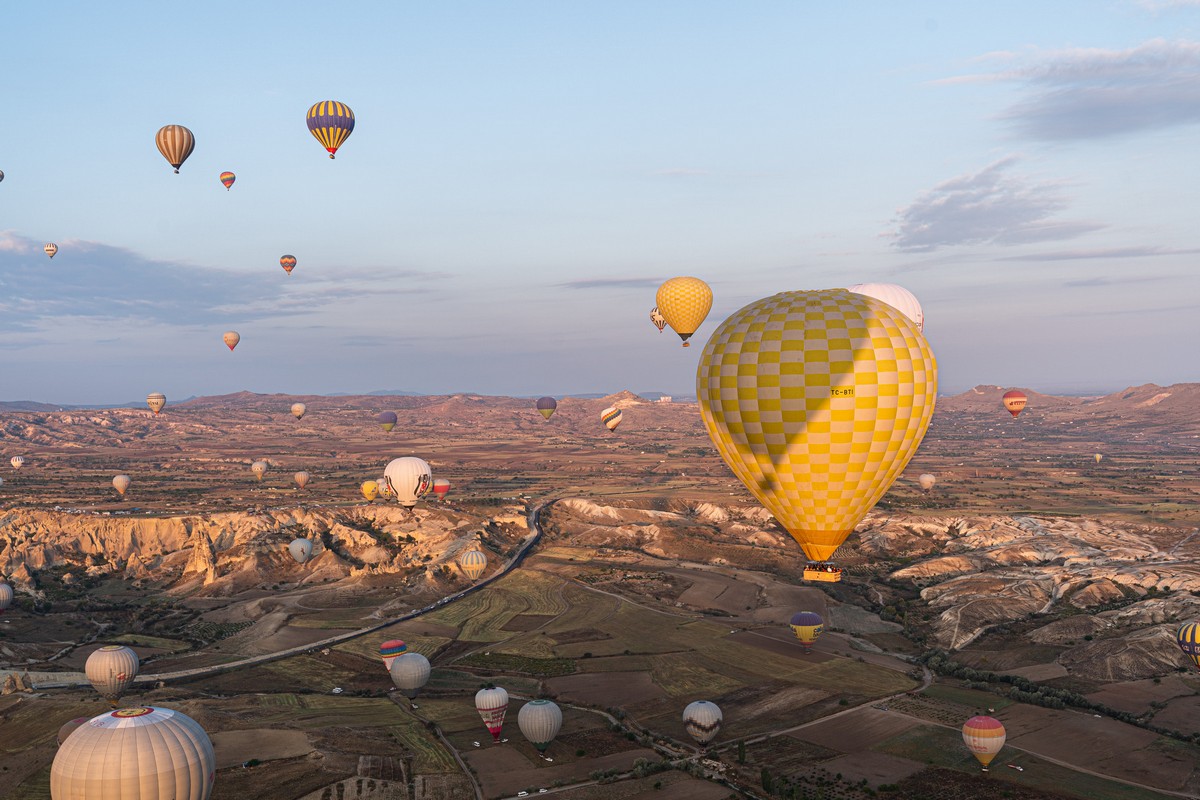 And we just keep on flying…
Quick landing over there. Was someone in caught short?!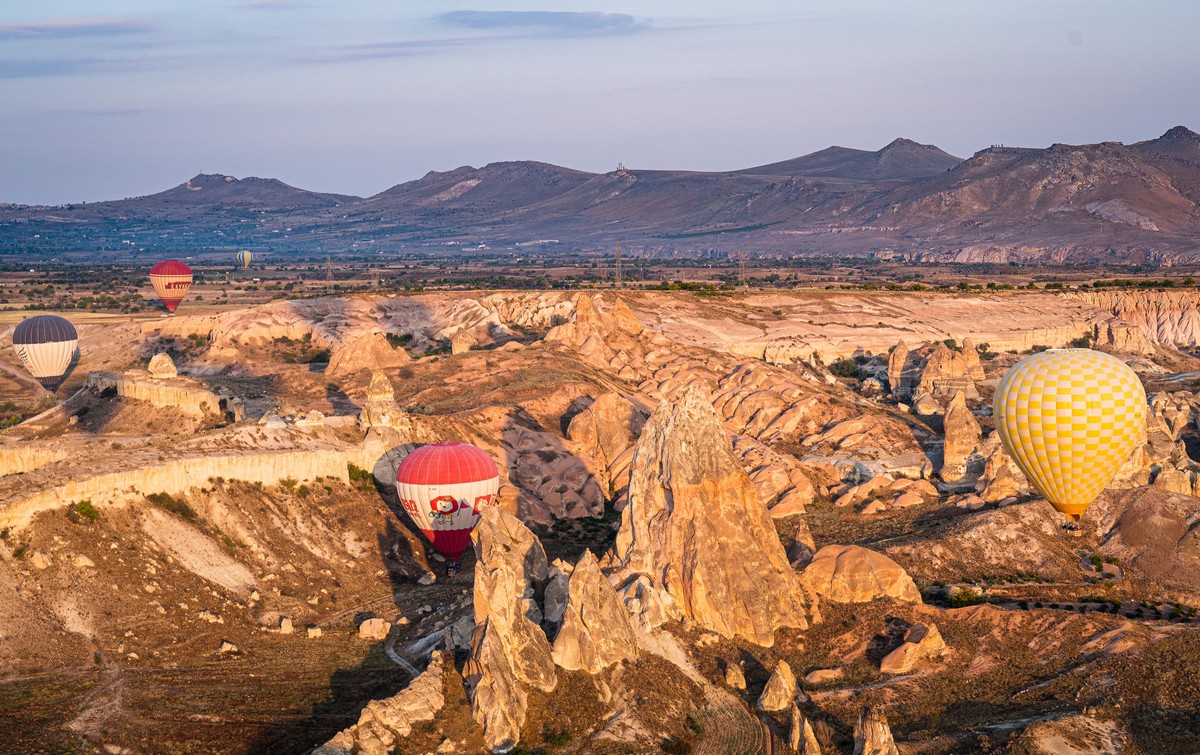 Here's the second batch of balloons just waking up: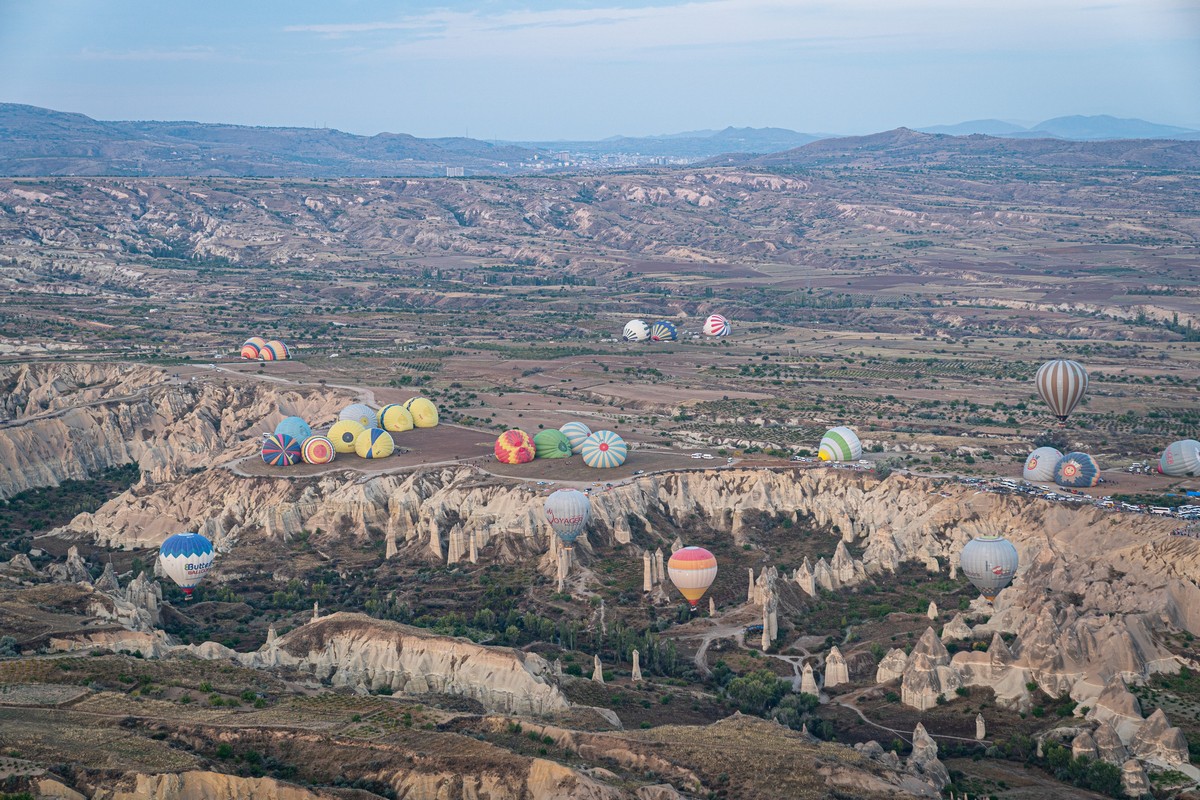 Landing is a whole other attraction: they land ever-so carefully… right onto the trailers on the back of jeeps to take them 'home':
Touchdown! Blimey – so accurate.
I spoke too soon; some don't make it themselves and need guiding with a rope:
The whole thing with the balloons all started with just two balloons. We were told by the owner of the hotel we stayed at that in the 90s a guy started sending up two balloons; folks liked the idea; the guy bought two more balloons, then some time later a few more, and on and on. When he reached 17 balloons he sold up and went into the hotel business! Today 150 go up per day! Well thank you – that man with the idea. All great things start with just an idea ).
The rest of the photos from Cappadocia are here.