Hi all!
Ready. Steady. Go!
The season's traversing the globe – rather, the northern hemisphere – has begun with gusto.
First up – Tianjin (天津, "Heavenly Passage, Ford"), China, which is approximately 100 kilometers southeast of Beijing en route to the sea. The city (actually, its central district – along the banks of the river) is really impressive to look at – but not in the more traditional Chinese sense of hustle and bustle and lots of folks and bicycles; instead – one of calm, quiet neat-and-tidiness, plus very few folks – and fewer bikes. Some of the parks are almost like those in… er, a much smaller nearby country, which I'd better not mention just now.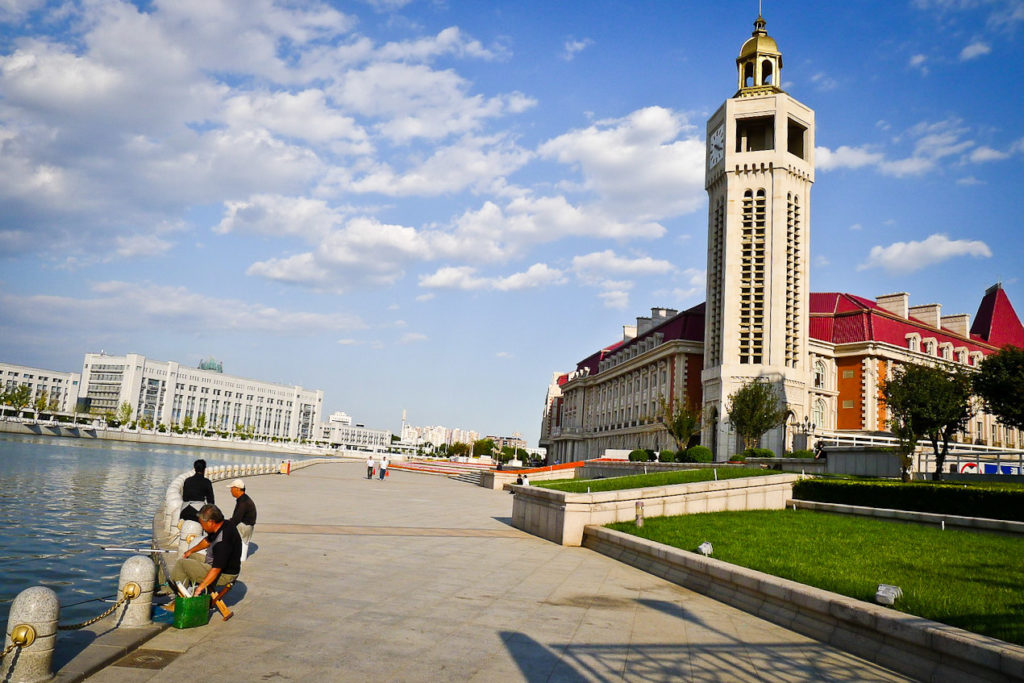 Along the riverbanks there's a kind of fusion of styles going on here. Looking at the new buildings and bridges you'd be forgiven for thinking you're in Paris, a bit later on – London; over there there's a totally-Tokyo (oops) skyscraper, round the corner there was an Italian quarter… (we didn't manage to see that, or plenty of other places worth checking as we only had an hour for our walkabout). The river is the Hai (海河) btw, which means "sea-river".
More: The place where famous pics of FDR, Churchill and Stalin sat together were taken …