The main occasion of our recent series of events in Cancun was the Security Analyst Summit (SAS) – the supreme congress of KL's most distinguished virus analysts (woodpeckers; why woodpeckers? – see the full story here) and invited external security experts, who come together to boast about their achievements; exchange ideas, opinions and experiences; and, of course, do some informal networking.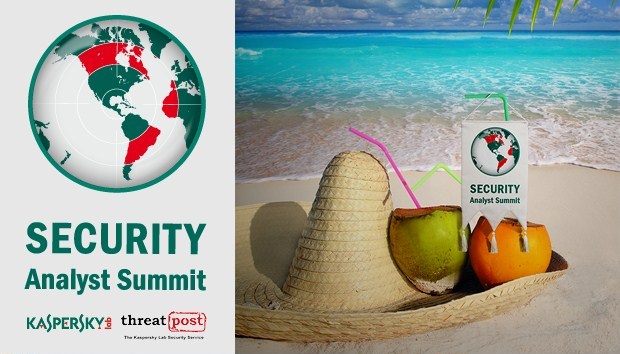 The idea of the woodpecker summit goes back years. Its inception came in 1997 in Prague. We decided to reject the status quo – the usual boring model of what a summit should be about – and rethink the whole idea from scratch. What we came up with was a mostly informal get-together in comfortable surroundings in a distant, original location to discuss our technological breakthroughs. And one such breakthrough happens to have been the basic blueprint of our antivirus engine – named after the Czech capital where it was 'born'. Clearly something was working with the summit format.
There followed rather a long break, but then in the early 2000s the tradition was kick-started again and these micro-conferences (in which only our employees took part at first) started being held sometimes several times a year. Since then there've been 15 of them.
Then in 2009 this tradition was updated and expanded – to version 2.0: transformed into much bigger, non-KL-exclusive, annual "woodpecker summits" in warm climes and with a serious intention to make the summits the main yearly event of the industry. Our latest – the fourth – was in the sunny Mexican resort of Cancun – coming across, I think, as a serious pronouncement of our present status. We had some 100+ attendees from 14 countries, great presentations and plenty of awesome team building. More details are in the guest post below from our Senior Virus Analyst, Yury Namestnikov: