Sydney Walkabout: Plenty to Shout About.
Dearest readers! Those of you who follow closely my globetrotting adventures on these here blog pages appear to have been neglected of late. But have no fear, world-wandering is here (again)!
Last week was yet another crazy one: five (30-50 minute) presentations at five events, a zillion interviews, meetings, conversations, business card swappings and assorted other business commitments in three cities in as many countries. That's my excuse for why I've been quiet of late – again!
But enough of excuses. Let's get this back up and running…
So here we are, back with more tales from my travels: the best bits, the odd bits, the curious bits, the beautiful bits, the plane bits, the airport bits, the hotel bits, the cuisine bits, and all the other bits… – you know the drill by now :).
The week kicked off in very special city on an endless sandy coastline along the Pacific. A city that features on my list of Top-20 Cities, meaning it's a city that, IMHO, is simply must-see: It's Sydney folks. I woke up in the morning, opened the curtains, and this is how the morning said G'day mate to me: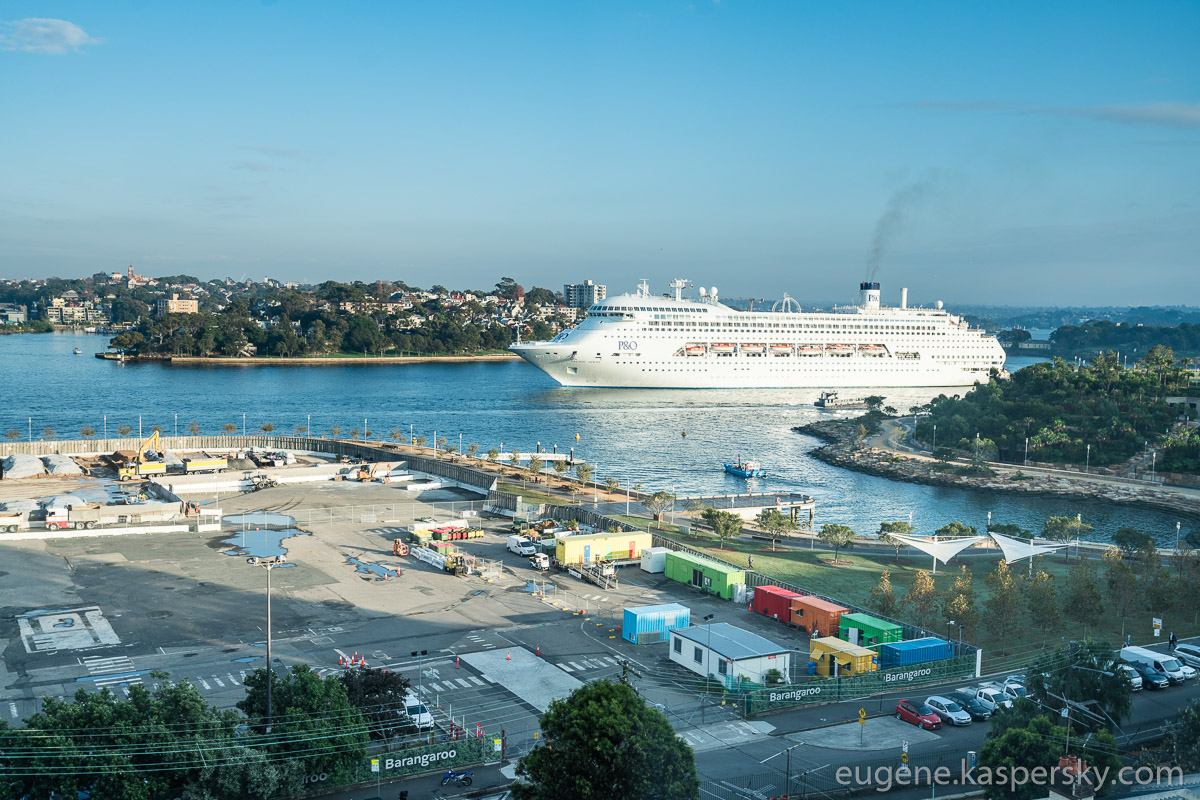 But!… After coming so far, and being so close to such terrific tourism possibilities, alas, we only had half-a-day free time. Oh, well. So off we popped to one of the three 'centers' of the city here. Sure, I'd been here before – several times – and taken plenty of pics too, but I just couldn't resist taking some more, kinda to keep my archives 'fresh':
Since I'd walked or been driven around practically all parts of central Sydney, it was time to get the map out to see if there might remain some areas I'd missed. And with a little help from our friendly hosts, I pinpointed such a place. It was Watsons Bay with its pretty park at the end of eastern-Sydney peninsula there. Here it is.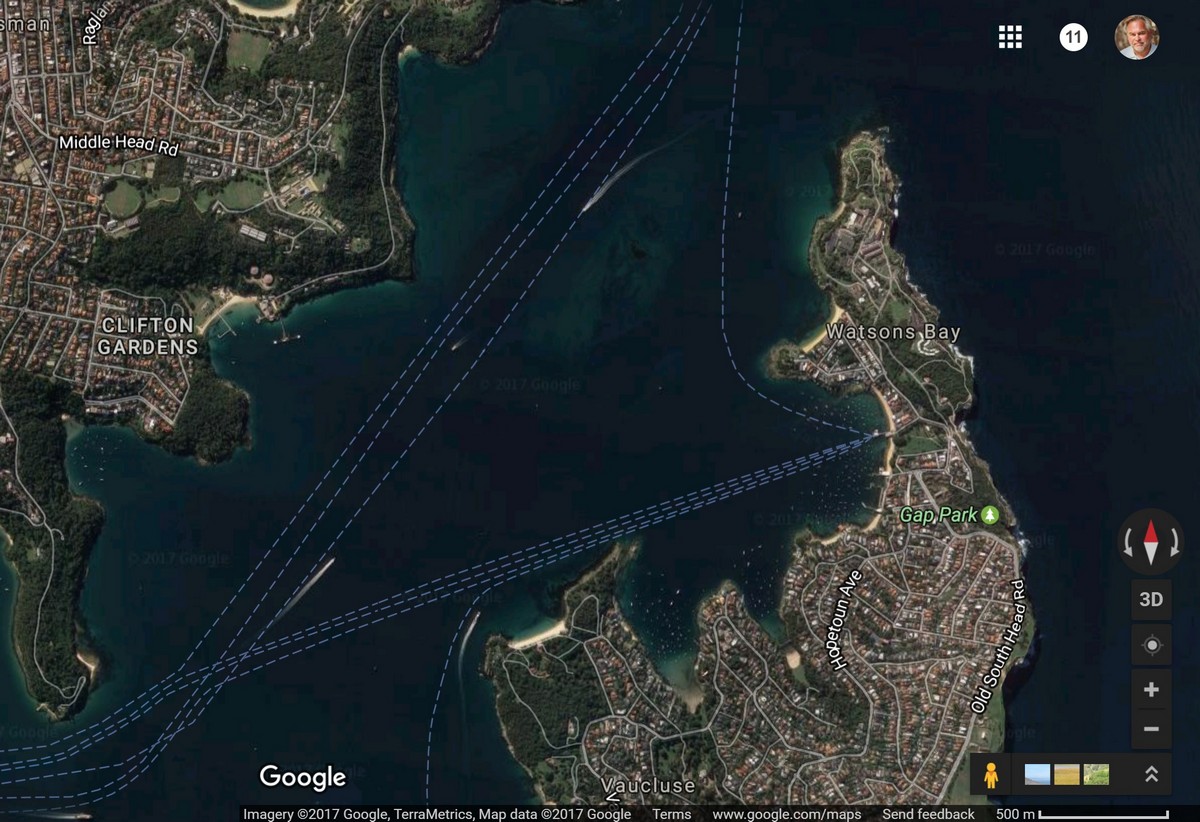 A beautiful corner of Sydney, it has to be said…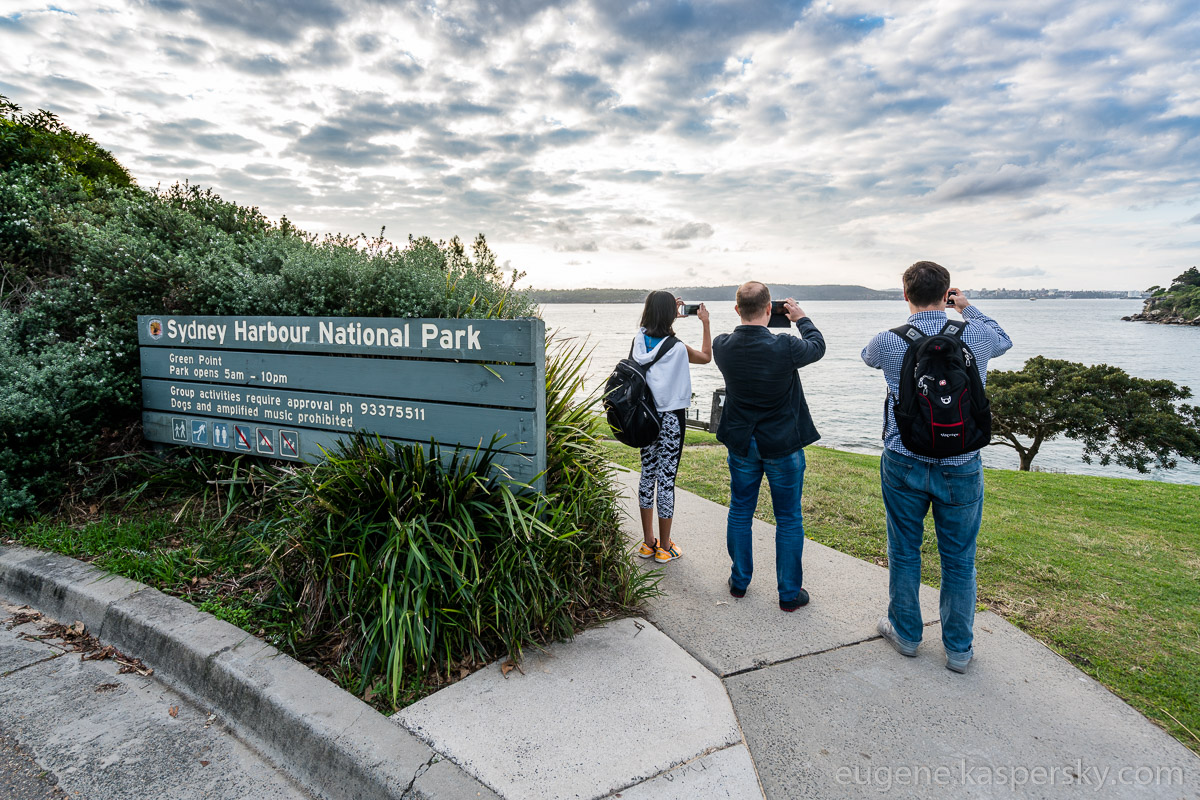 History… We didn't get to find out when the canon (and the fort on which it stands) was needed. Of course, it was to protect the bay and thus Sydney, but from whom? And when? Anyone know?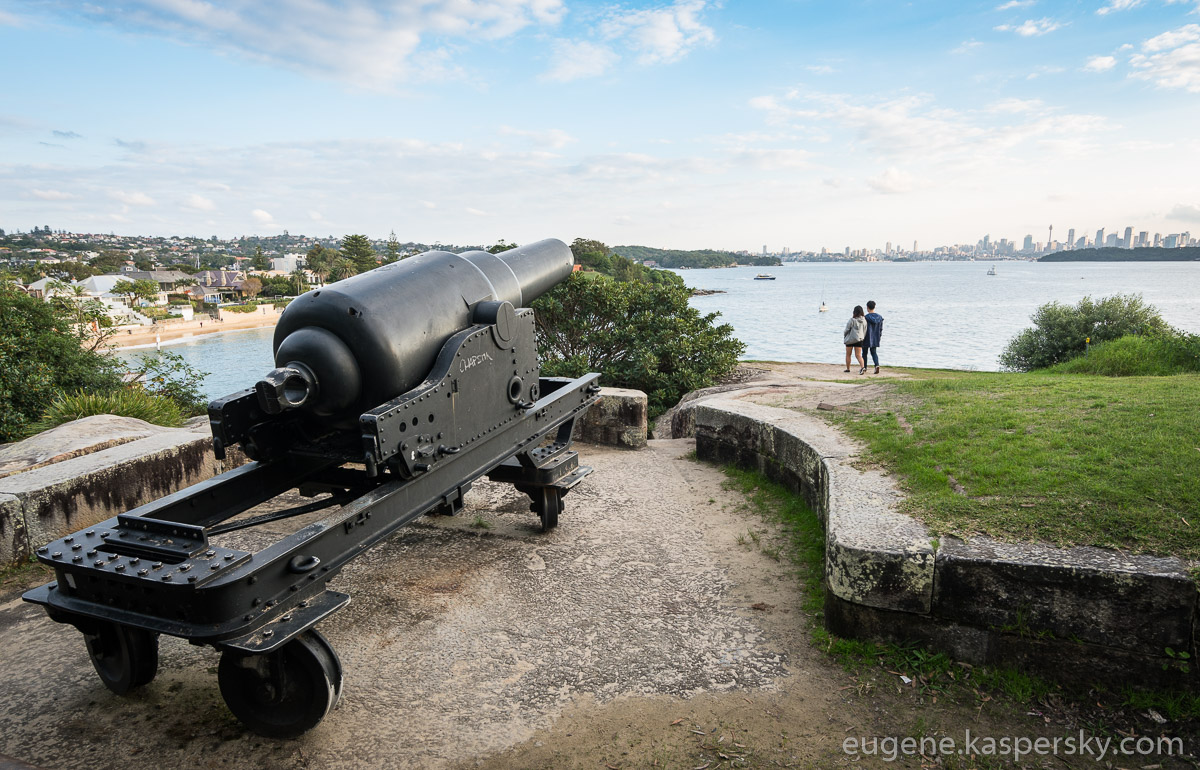 Woah. No drone zone. Such signs are becoming quite the fashion; I see them all over the world…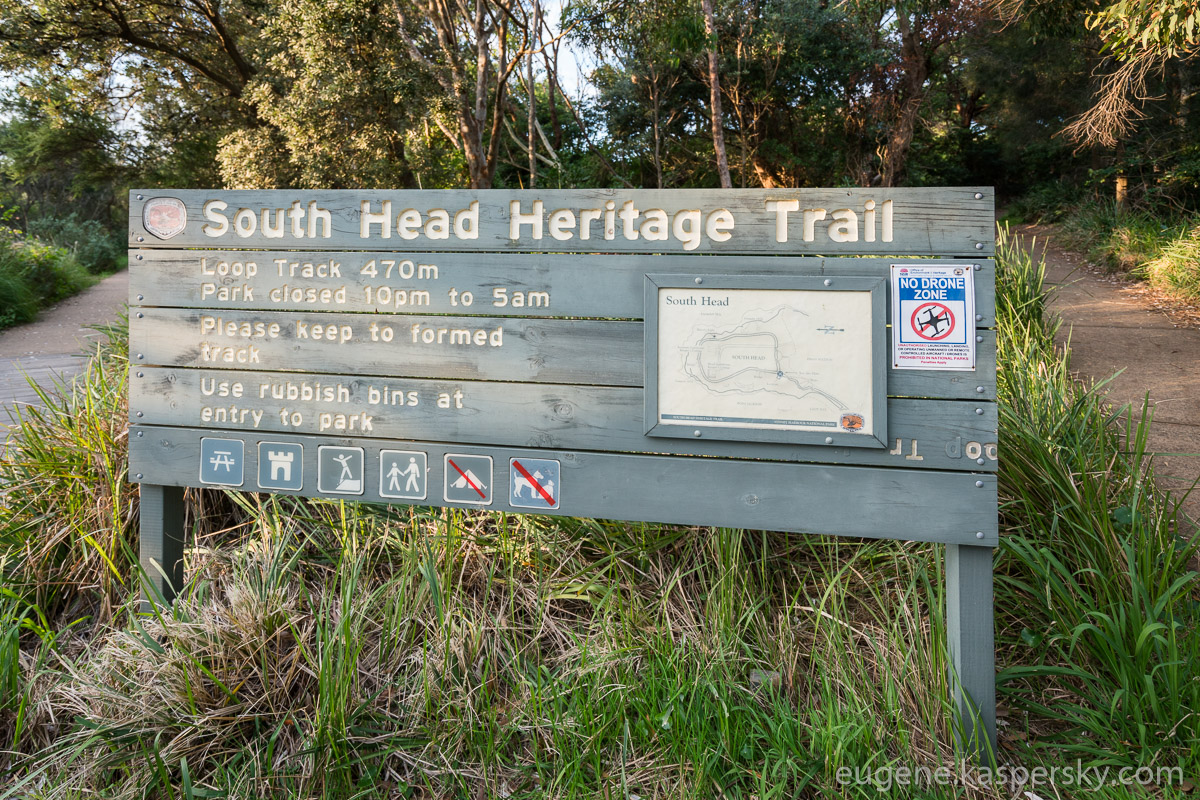 The opposite side of the bay. There are probably a fort and canons there too…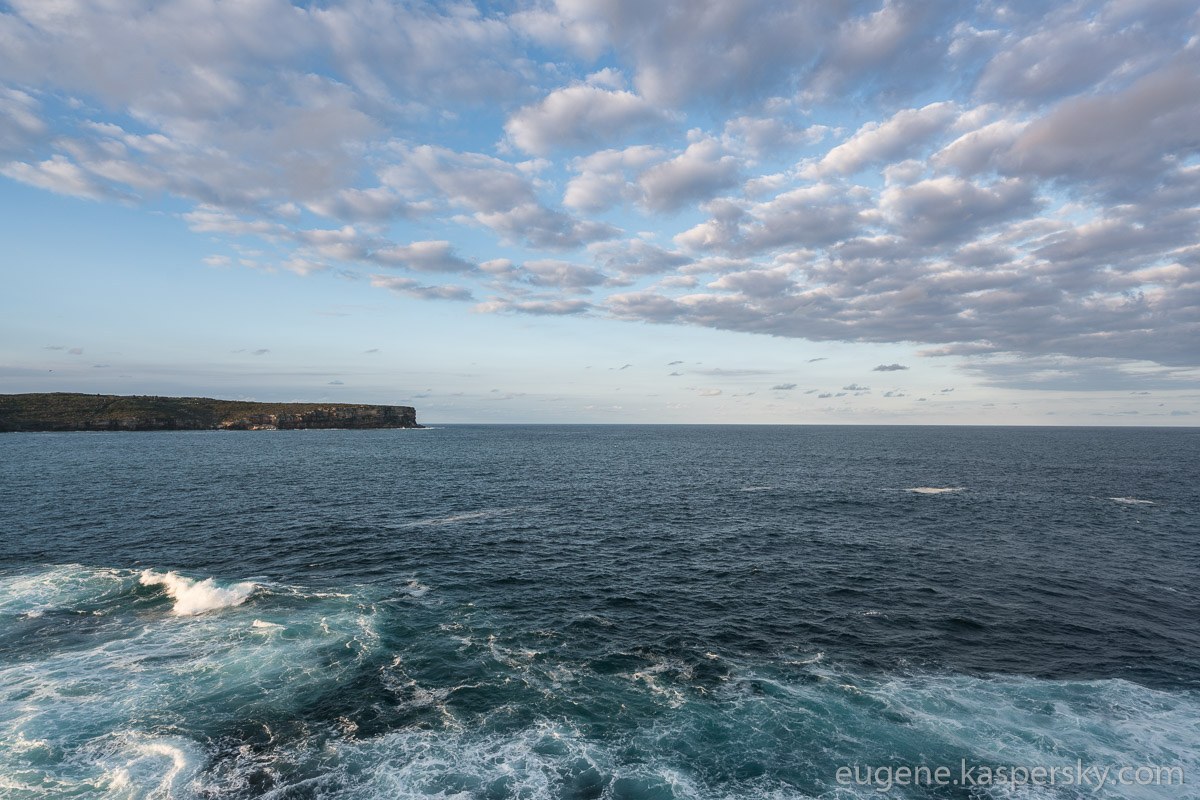 Brutality, massiveness, lighthouse, old fort and canon installations…
I reckon the cannons were installed in WWII – by the looks of that steel device in the middle. Who was the enemy?
There are some nice meandering paths around here; well worthy of a leisurely stroll…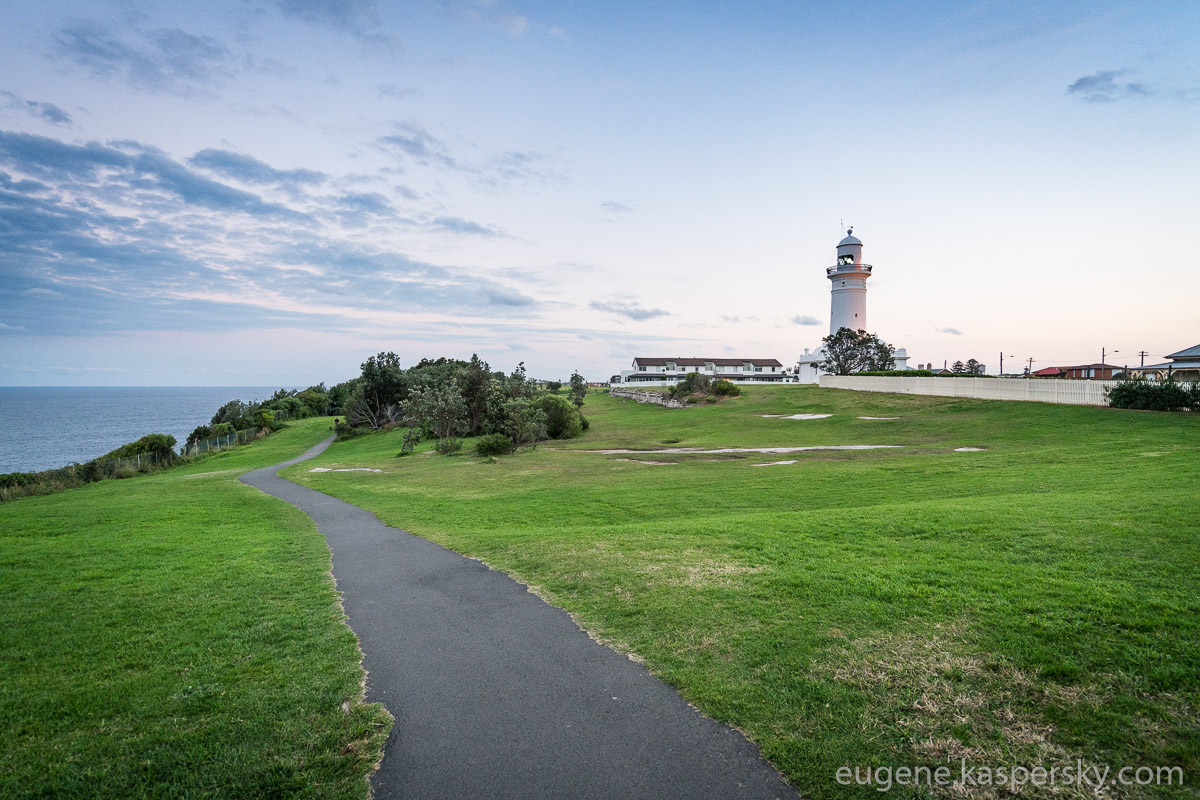 It would have been nice getting down to Bondi Beach, but too much photography slowed our rambling progress. Oh well, that one will have to wait until next time…
I have been to Bondi Beach, back in October of 2008. There's one recollection that stands out from that visit:
A colleague and I were swimming in the warm sea there. A third KLer – a local – had given us the green light when we asked him about whether the ocean was shark-free. He'd said 'no warries, mate; the last time a hungry great white turned up here was 80 years ago!'. Hmmm. Ok. But just one year later – what turns up? A hungry great white – gobbling up a surfer :(.
I reminded said local colleague (still working for us, but in eminently shark-free London) recently about that memory, to which he mocked: 'I can also recommend 12 other shark dining spots. Let me know if you need any other life-saving tips :-)'.
Well thank you very much, mate :).
Meanwhile, it had turned dark; and Sydney at night is a most worthwhile sight…
… but, then again, Sydney by day is a most worthwhile sight too:
That's all for today from down-under folks. Back with more tales from the land of Oz shortly…
PS: Brainteaser: what's not right in this blogpost? :)
PPS: All the Oz pics are here.