Chanting 'Issa-ee' on the Kanda Matsuri.
In Tokyo on the weekend nearest the middle of May (this year – the 14th –15th) the Kanda Matsuri – aka the Kanda Festival – takes place every year. This is when all the residents of a district of Tokyo (I think just Kanda) gather in the morning all dressed up in traditional coats in the color of their streets, and take these here… let's call them mobile holy temples (correct me please if my description is way off the mark), and carry them in a procession to Kanda Shrine:
A quick break, then up and off again…
The streets the procession takes go gradually from narrow suburban to wide urban ones, with more folks seeming to join the fun as it shuffles along:
This is pink bus. Nothing to do with the festival, just pink, and with reg plate '666'!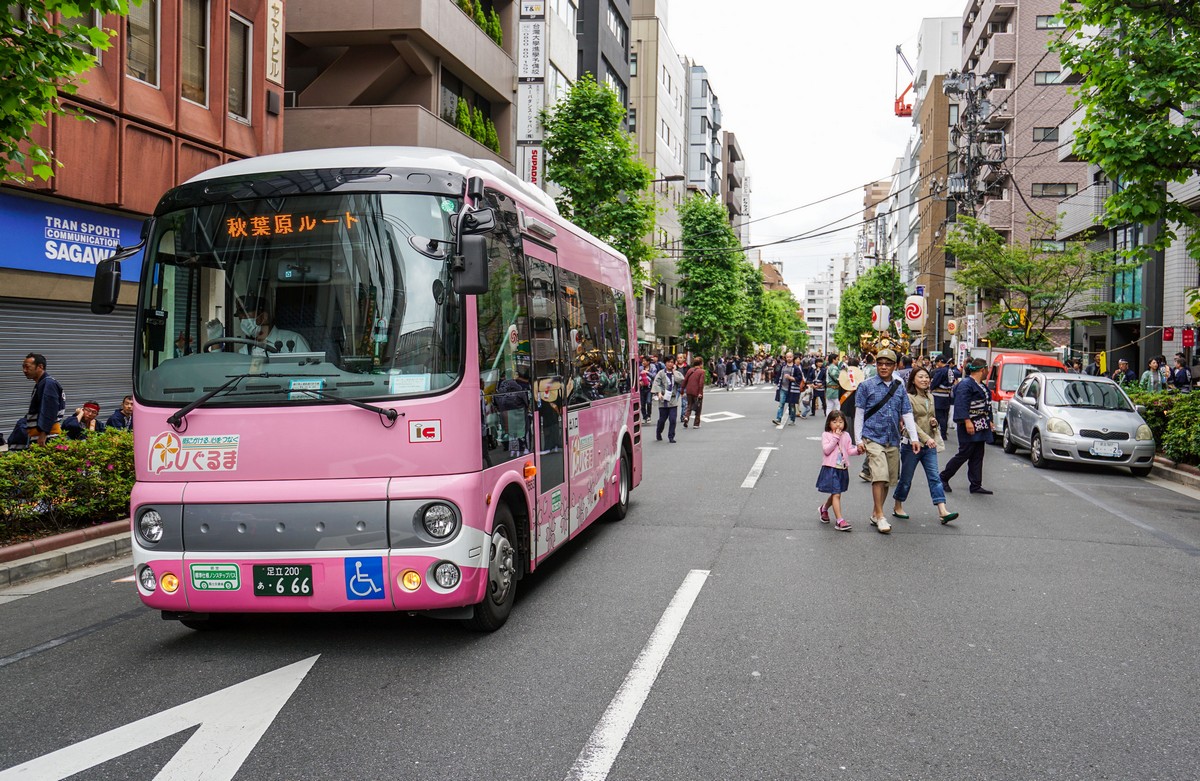 I joined in, of course!
And here we are already in Akihabara in downtown Tokyo. Btw, our office is in the glass building to the right in the below pic (on the 7th floor):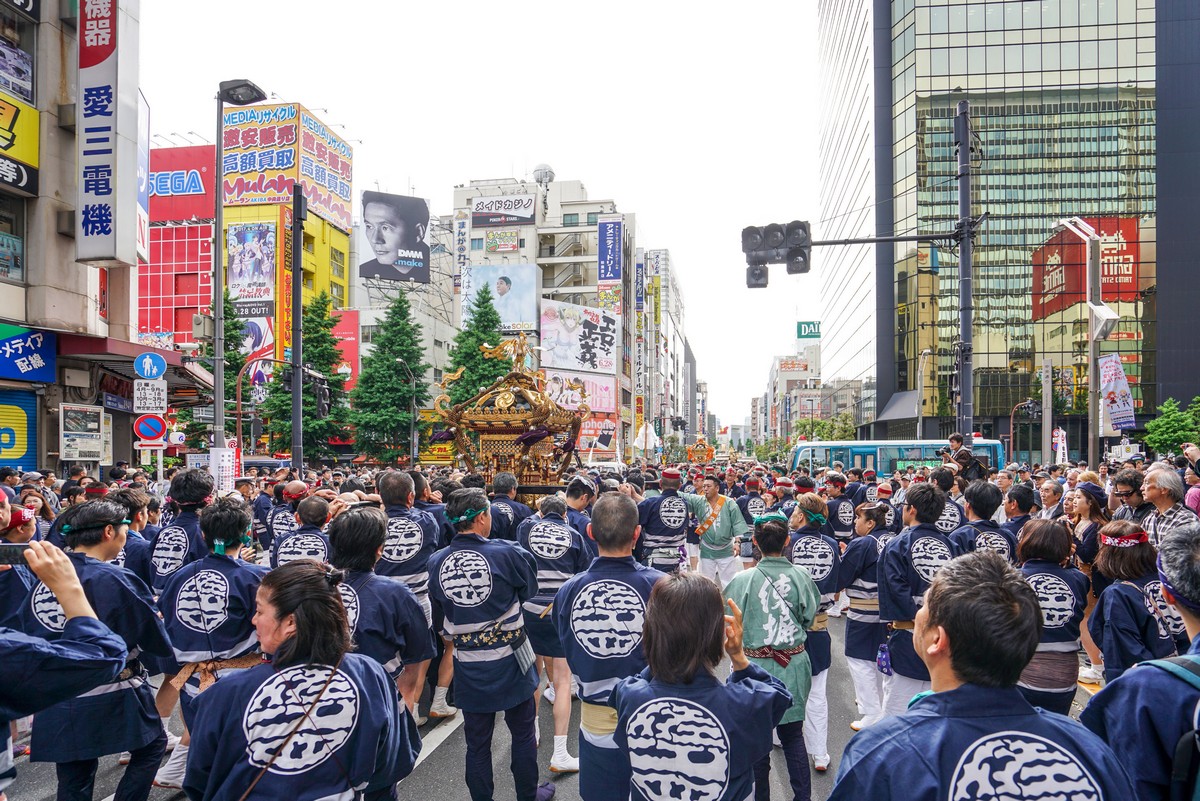 Here's our Japanese managing director, Rintaro (Kawai-san):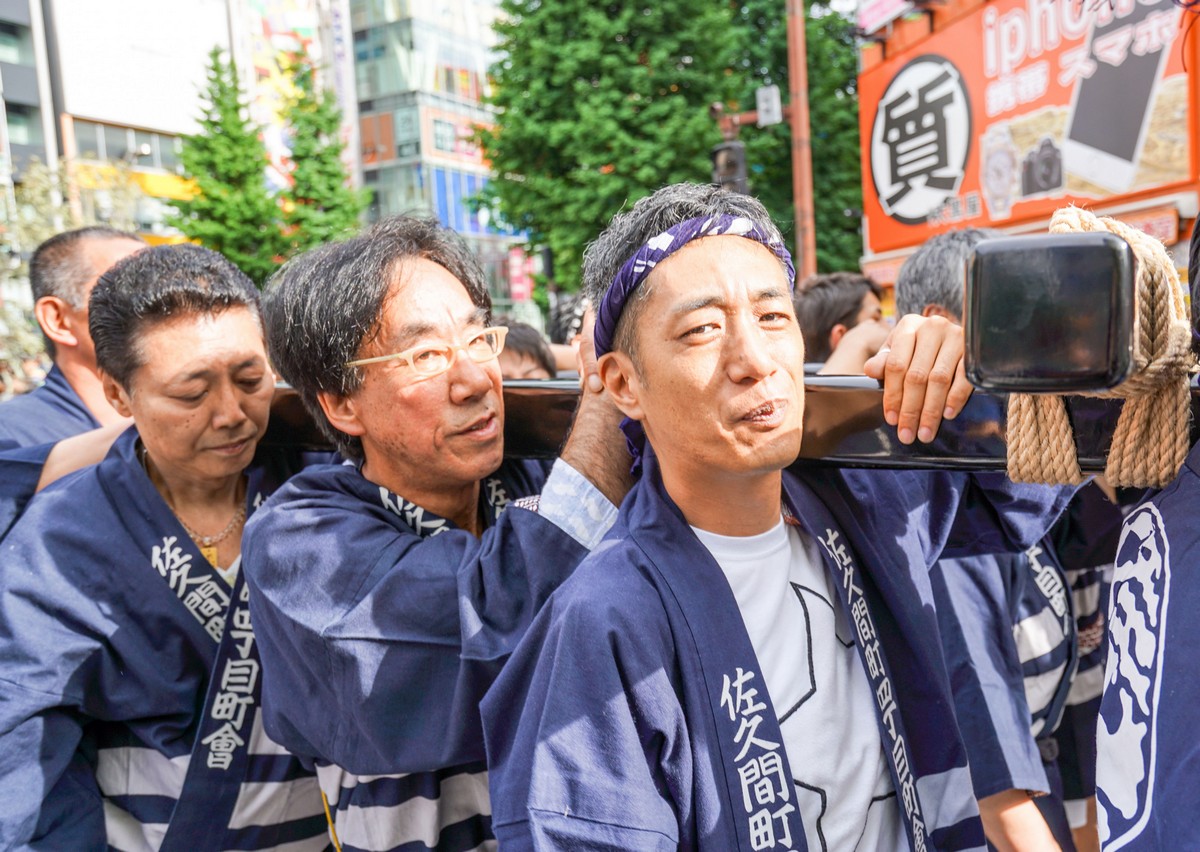 Added colors, added folks, added shrines – some on wheels:
If a shrine is carried on shoulders, everyone dances along to a chant, which sounded to me like 'Issa-ee, issa-ee, issa-ee, issa-ee…'. Hypnotic:
Approaching Kanda Shrine:
Refreshments!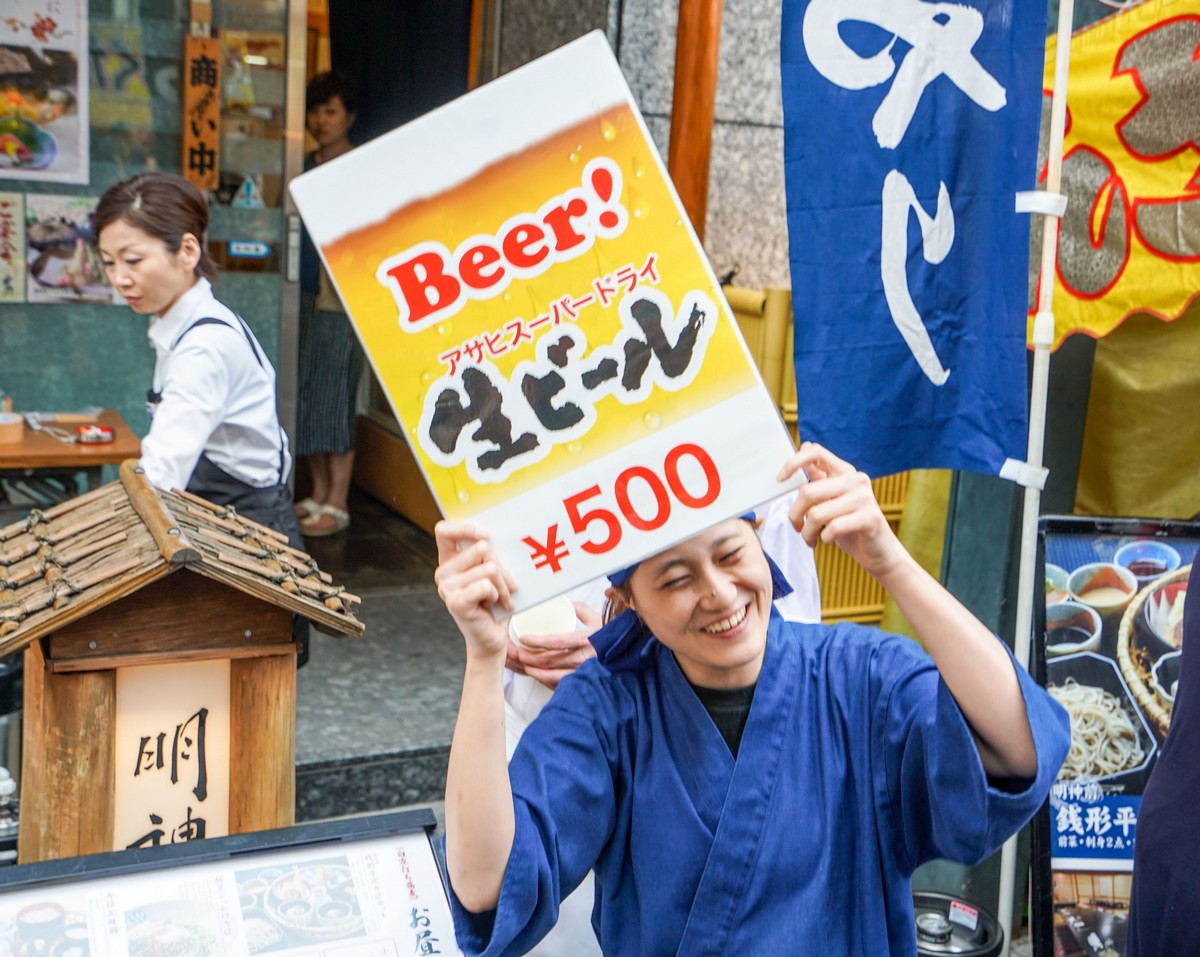 Our destination:
A bit later, and more songs and dancing – all the way back again!
In all we were walking for eight (8) hours, covering around 5 kilometers.
Before I go today, I really do need to add to this short blog a bit on other Japanese traditions. I've been to Japan many times – even up Mount Fuji twice. Japan is magical, its culture – unique, technologies – awesome. An amazing and totally unusual place on our planet. Here, for example, are simply four good videos about everyday life and peculiarities of Japanese culture:
Vid 1: Japanese not-so traditional music;
Vid 2: Secrets of 'genuine' Japanese cuisine abroad :);
Vid 3: Awa Odori (Awa Dance festival);
Vid 4: Awa Odori goes to Barcelona.
I'll stop there. Want more? Google 'Japanese traditions', and you won't be disappointed.
Sayōnara folks. More tales from the Japanese side – coming right up!…