Aerial Auckland and a Coastline That's Fine.
It was a shame no one could help me with the mystery of the old oak tree we found down here in NZ. But for those dendrophils still curious – check this page out, covering not only oaks but also other evidence of pre-Maori human life in New Zealand.
And while I was undertaking my NZ-oak research I hit upon the astonishing topic of 'the world's oldest trees'. I say astonishing as astonished was I when I saw just how old some trees can get. New Zealand has a tree in the top-several-dozen ratings too: the Te Matua Ngahere – estimated to be 1200-4000 years old!
We really wanted to get to see this 'Father of the Forest', as the Maori refer to it, but, alas, it was four hours just to get to it, and four hours back: a little too taxing for our shell-shocked minds and bodies after our recent busy intercontinental working week. Not to worry; laying low – actually ascending high! – in Auckland is really cool too. I know as I was here some four and a half years ago.
So, first thing straight after breakfast we were treading the sidewalks of NZ's largest city. Good morning Auckland: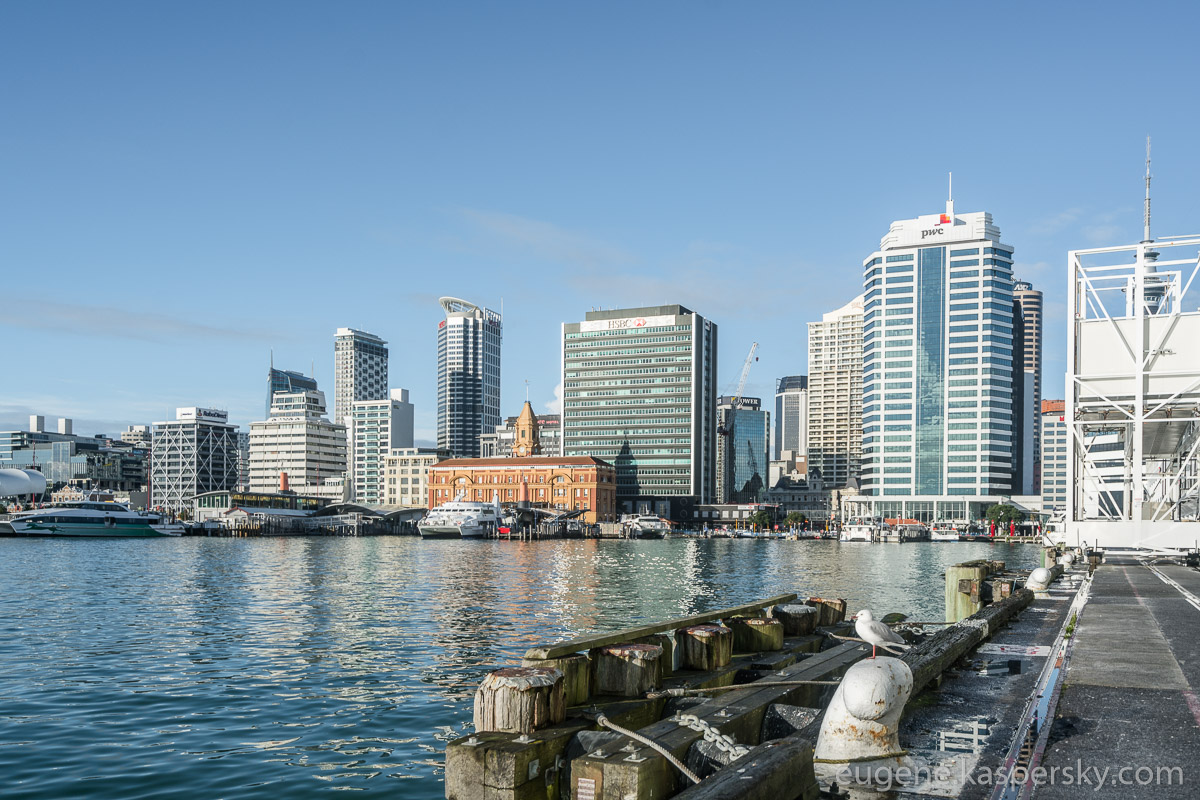 It was just a 15-minute stroll to Sky Tower:
Never been to Auckland? Well this is what it looks like from way up above:
And here's A.B. and me – taking an accidental selfie. Ignore the shadows, enlarge it, and there's plenty of interesting info on there: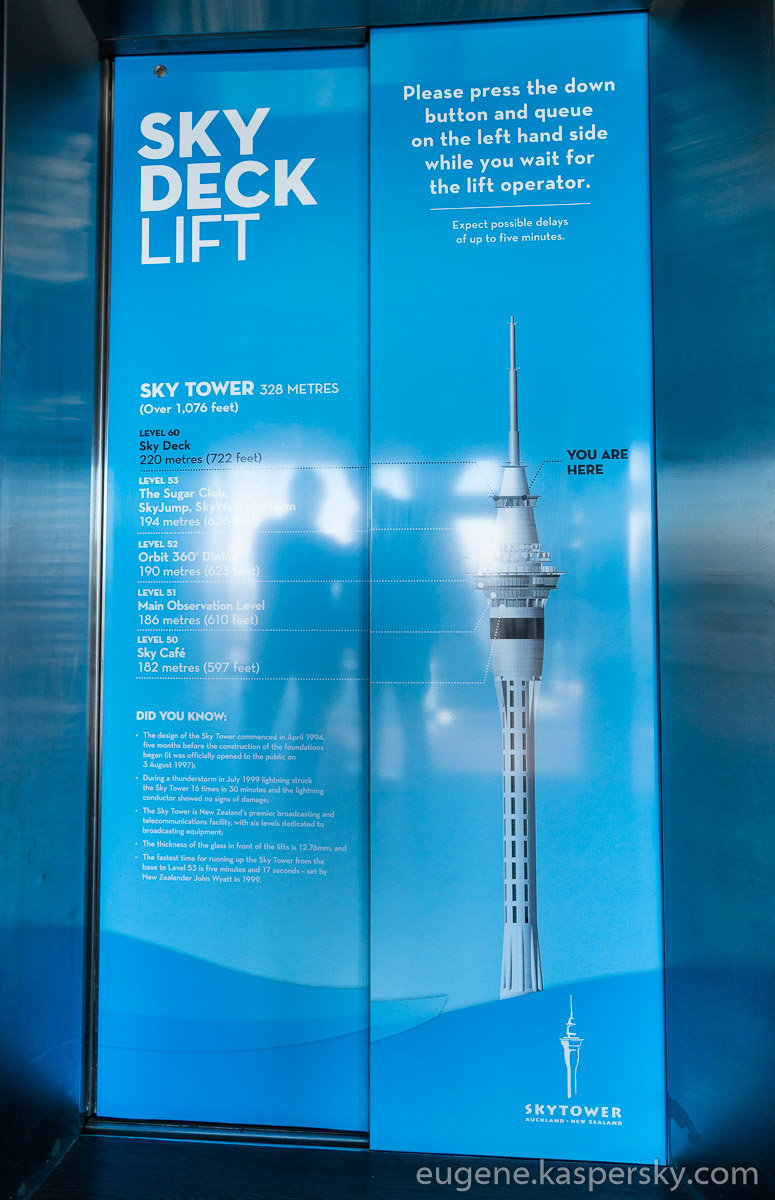 I was rather taken with this simple yet stylish door – to a restaurant's WC! You know what they say: good toilet doors in good restaurants = good city :).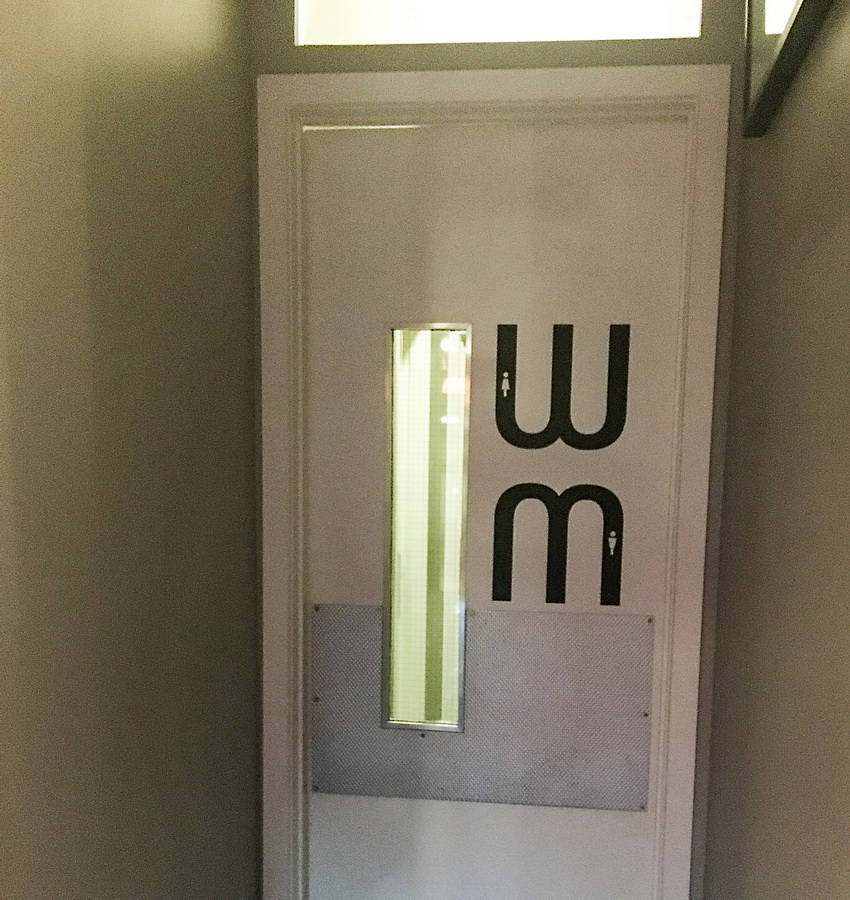 If you're in town and can't go far from it due to time restrictions, there's still plenty to see around and about Auckland if you've got wheels; for example, on either coast – eastern or western. We took in Muriwai Beach – some 40km to the west. Oh my gorgeous!
Such photogenic cliffs. Atop them gannets or some such…
And what are those creatures on the rocks? Edible? Anyone know?
Yes, a wonderful walk along the black volcanic sandy beach. Highly recommended. I think you'd be able to swim in the ocean in summer, but not today – not in early winter. Brrrr. No way ).
After a good dose of beach ambling and cliff climbing it was time to get back in the motor and drive south for more paysage inspections and scenic strollings – about which I'll tell you in upcoming posts…