The last day of fall – that was two days ago. Now already it's the second day of winter. And you, up there, were there thinking it was the last day of spring and the first of summer? Not everywhere :)…
Down in the Southern Hemisphere, nature's getting ready for the season of rest and repose and relaxation. The evergreens proudly maintain their all-season status quo, while their deciduous cousins turn the landscapes into ephemeral red and yellow natural masterpieces to be hypnotized by.
The simple pleasures are the best; and what could be simpler than appreciating the changing of the guard of the trees around us? Not much I think. Ok, there are sunsets – but I digress…
I've said this before, and I'll say it again – words in these kinds of cases are superfluous…
Black swans. For some reason I was reminded of – I kid you not – the Novolipetsk Steel Plant ).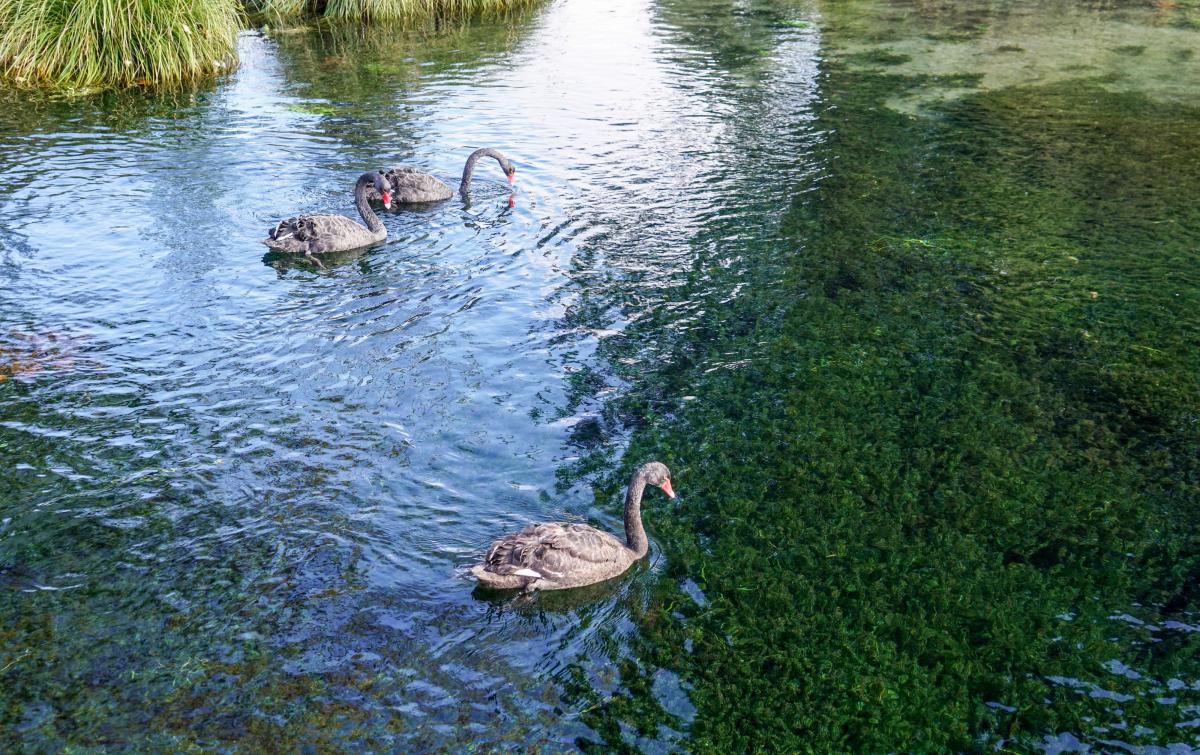 Red lorry, yellow lorry; red leaves, yellow leaves…
Oak leaves, old leaves, old oaks – probably 300+ years old…
But hold on – how did that get here 300+ years ago? Maybe you're not aware, but the oak is native to the Northern Hemisphere. And we're here in New Zealand!!
"Maybe a bird carried an acorn down here?" mused A.B., my travel companion, I think in jest. "Of course it would have had to have been a very large bird, and a very… determined one. Flying thousands of miles with an acorn in its mouth? Or, maybe it ate the acorn and, due to an understandable slowing of digestion…". Yes, yes, A.B. we get the picture. Not a bad theory :).
But A.B.'s musings didn't stop there. A.B., incidentally, not all that long ago became a father…
"What if a brave acorn became friends with a cheery coconut, and they crossed the ocean to get here?" Hmmm. The makings of a fairy tale there, I thought. I wonder if A.B. one day might become a writer of children's stories? He sure has the talent. Well, I wish him luck (and please join me in doing the same) if he does decide to, and who knows, one day he could be included in the canon of children's writers alongside the likes of Lewis Carroll, Hans Christian Andersen, the Brothers Grimm, A.A. Milne, Roald Dahl and J.R.R. Tolkien!
Wished him luck? Good. But now – back to the mystery of the 300 year-old oak. How did it really get here?