Sorry folks for the tardiness of this post; been up to my neck with work of late. Better late than never though…
I've said it before and I'll say it again – it's great watching F1 in the flesh at the racetrack. But it's best of all watching it from the garage, if you're lucky enough to have access thereto. It's in the garage where the team sits, where the pressure is through the roof, where the adrenaline is pumping the most, and where the emotions run amok. And the garage experience is even more thrilling if your team is in pole position – like we were the other weekend (the first time since 2008!). But enough talk – no time for that. They're on the starting grid!…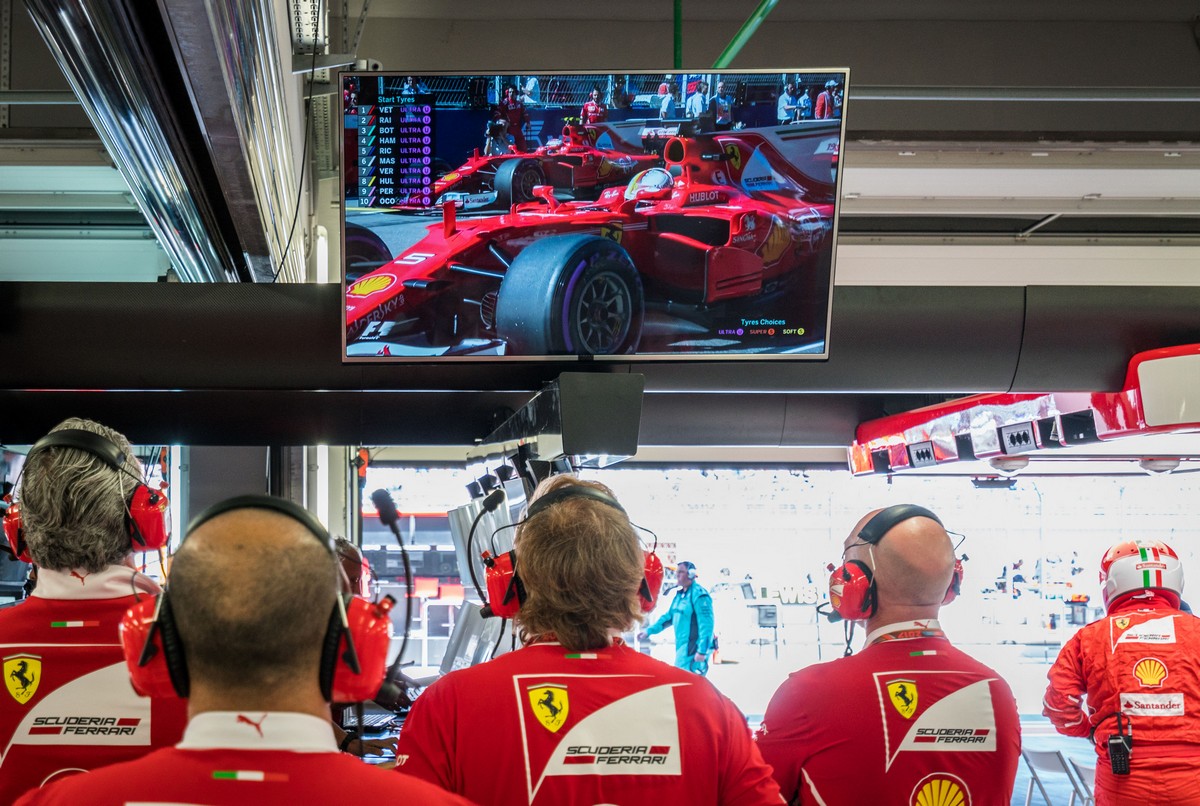 It doesn't matter that we can't see the cars themselves – we sure can hear them (the starting line's a mere 30-40 meters away!), and seeing them on the big TV screens is more than enough.
And they're off!…
Oh my grid. Valtteri Bottas jumped two positions ahead right from the off, and that was actually how things ended today. I'm afraid not a great deal else interesting happened today. No intrigue, nothing! Sometimes it goes like that, F1. In fact, it all resembled more a column of soldiers doing a march. Who would have thought F1 could be dull? :).
A storm cloud looked like it could have put a literal dampener on things, but it decided to stay put up in the mountains and not descend to the sea.