Another crazy round-the-world tour is at an end.
The first half of the year is coming to a close – and we've spent much of it on the move. Our travels have been pretty intense. We (TT, KA, me – EK – and others) began our latest globetrotting stint on 2 May. We've managed to do a lot of things, sometimes just to satisfy our curiosity, and we've heard some interesting tales along the way. It's been useful, action-packed, and at times even mind-blowing.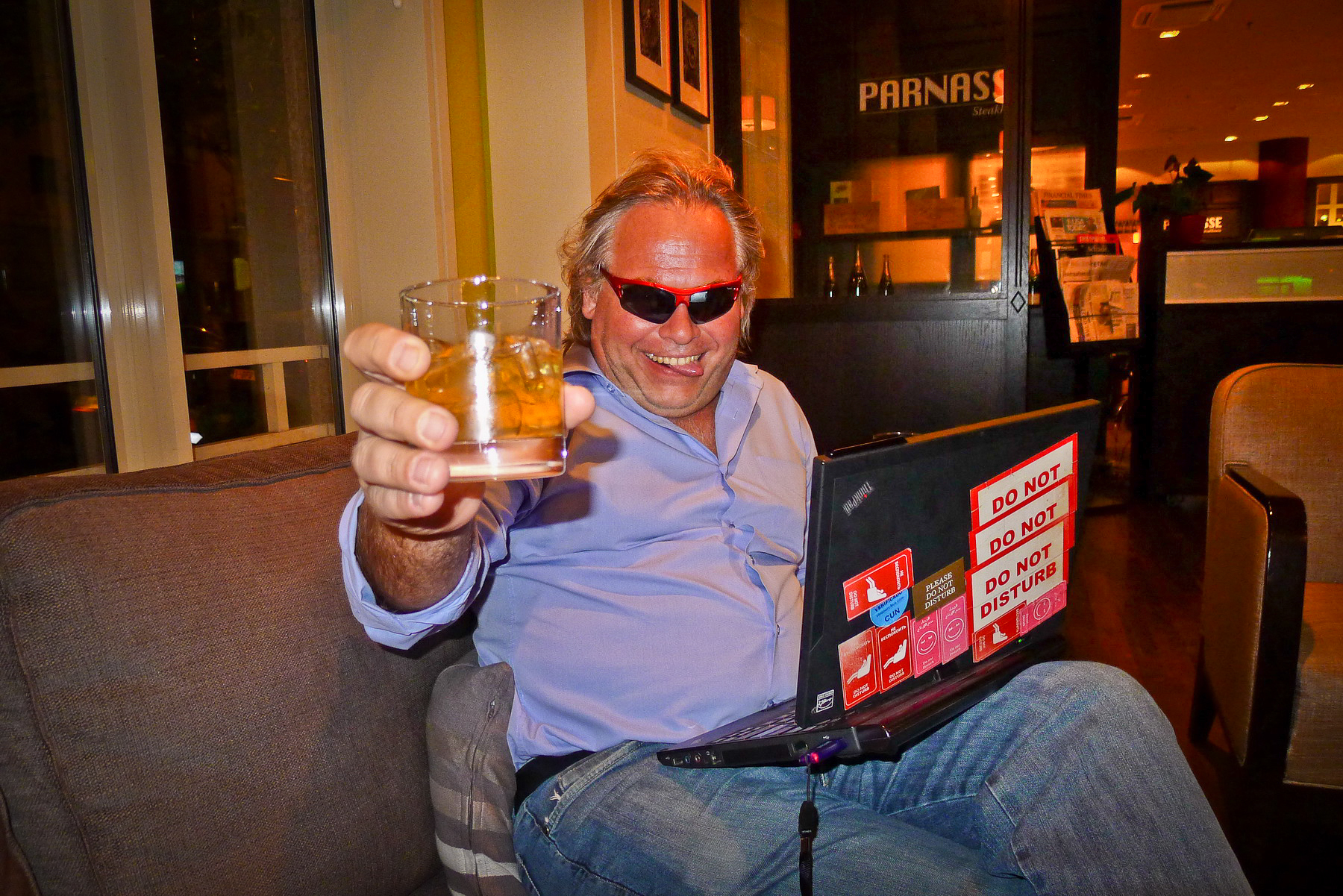 The route was as follows:
Moscow – Geneva – London (a change at Heathrow) – the Bahamas – Dallas (another change) – Brisbane – Melbourne – Sydney – (I'll skip the changes, though we passed through Singapore) – Catania – Bologna – Rome – Tel Aviv – Jerusalem – London – Moscow (quite by chance) – Keflavik, Iceland (just a change, but I couldn't help but mention it) – Washington – Miami – Munich – Brussels – and then it's time to go home! That's it, in a nutshell.
Why did we do it?
On our way we went to the following events, either our own events or speaking at international meetings:
Geneva, Switzerland – ITU (United Nations) meeting.
Nassau, the Bahamas – KL North American Partner Conference. (The letters "KL" mean we arranged it.)
Surfers Paradise, Australia – AusCERT-2012, IT Security Conference.
Sydney, also Australia – CeBIT-Australia.
Catania, Italy (Sicily) – KL Emerging Markets Partner Conference.
Bologna, Italy – KL European Press Tour.
Tel Aviv, Israel – Yuval Ne'eman Annual International Conference.
The same place next day – Cyber Security Professionals Seminar.
Jerusalem – business meetings and a photo shoot.
London, UK – Home Office meetings, meeting journalists.
Moscow, the Kremlin –… Russia Day – all of a sudden…
Washington, USA – TechAmerica Foundation meetings.
Munich, Germany – 24Hours Munich, by Deutsche Telecom.
Brussels, Belgium – World Economic Forum, European Commission and European Parliament, Digital Agenda Assembly 2012, meetings/speech.
Apart from all that we were caught up in two big news stories – both important in our industry
We also found some time to enjoy ourselves, to run along the beach at sunrise and other tourist stuff:
Melbourne and the Great Ocean Road
Rome, the Eternal City
Masada and the Dead Sea – to broil & boil
Miami… I think I'll keep studying this place – the specialists advise it.
Btw, I made another round-the-world expedition! Europe – the States – Australia – Europe – the States… I had been dreaming of a final leg along the lines of "… – China – Europe", but fate scuppered my plans. It will have to wait for another time.
Btw 2, this trip reawakened some old memories of days gone by and I dug out my old photos… It turns out this isn't the first time I've circumnavigated the Globe!
Previous round-the-world voyages:
2006 (no report) Moscow – Bangkok – San Francisco – Denver – New York – I don't remember the rest .. – Moscow
2008 One of the best events. Our trip resembled the path of a satellite as it orbits the globe: Moscow – Canada – the US West Coast – Mexico – Brazil – Argentina – Australia – Japan – Moscow.
2009 A crazy tour of the world and back again.
2009 Of course, going round the world is easier if you start at the very base of the globe – so when we spent our "New Year at the South Pole" we made it several times around the world in a single trip!
2010 "Around the World in 78 hours". TT managed to fly from Moscow to Moscow in 78(!) hours.
2011 – no round-the-world tours.
2012 Just completed.
On that note, goodbye! I'll only attach a few photos of us chilling in Brussels.
[slideshow]
That's all, bye-bye Europe, America, Israel, Australia and all other places we checked in on along the way! Time to sleeeep!!!