A 16-Hour Flight, and a Day that Never Was.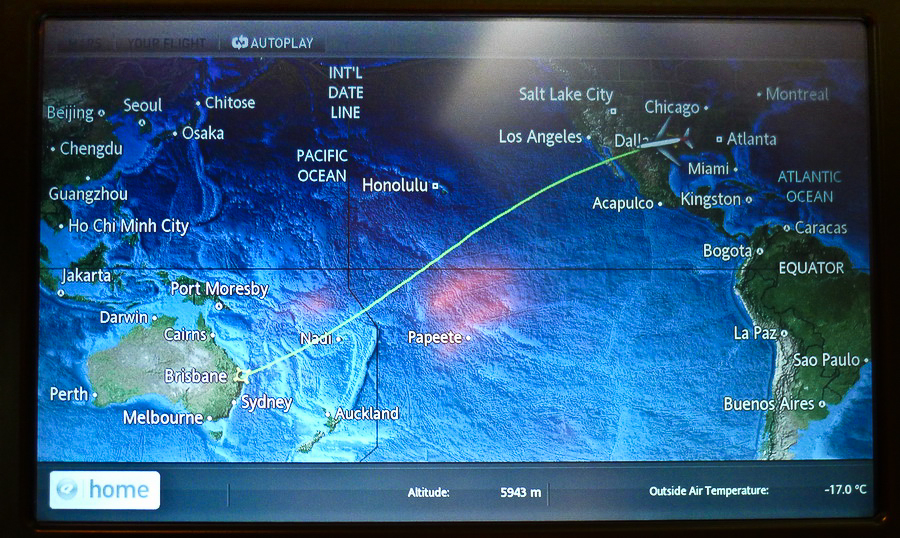 Yesterday I set myself a personal record – my longest plane journey: 8575 miles, in just under 16 hours. The route we took is the third longest in the world at the moment, but bizarrely enough it doesn't make the top-ten longest in terms of time taken to fly. It's probably due to the wind over the Pacific Ocean assisting the plane and saving time (and kerosene). Info on the longest air routes in the world is here.
We were onboard that classic stalwart of aviation engineering – the Boeing 747. We were upstairs on the second floor. Nice up there. I particularly like the huge cubbyhole sections by the windows – you can fill them up with all sorts of assorted items you'd normally keep in your hand luggage in the overhead compartments. Nice touch. Handy.
The airline was Qantas, a real nice one – better than European ones and tons better than US ones. Flying Qantas always reminds me of Dustin Hoffman's character in Rain Man. In the airport it's easy to pick out their planes by the white kangaroo on the red tail fins. By the way, Qantas is an acronym for "Queensland and Northern Territory Aerial Services". Not a lot of people know that.
Anyway, what are we doing down-under? Well, in May every year the AusCERT IT Security conference takes place – something I never like to miss, and not just because it's really useful and interesting – also because it occurs in a place called Surfers Paradise.
It's getting towards the end of autumn here and soon it'll be winter. But winters here, of course, are hardly the cold and snowy winters of the northern hemisphere. See for yourself in the pics from the Q1 hotel! I think the name Surfers Paradise (note – not surfer's, or surfers' – oh those Aussies) sums the place up perfectly.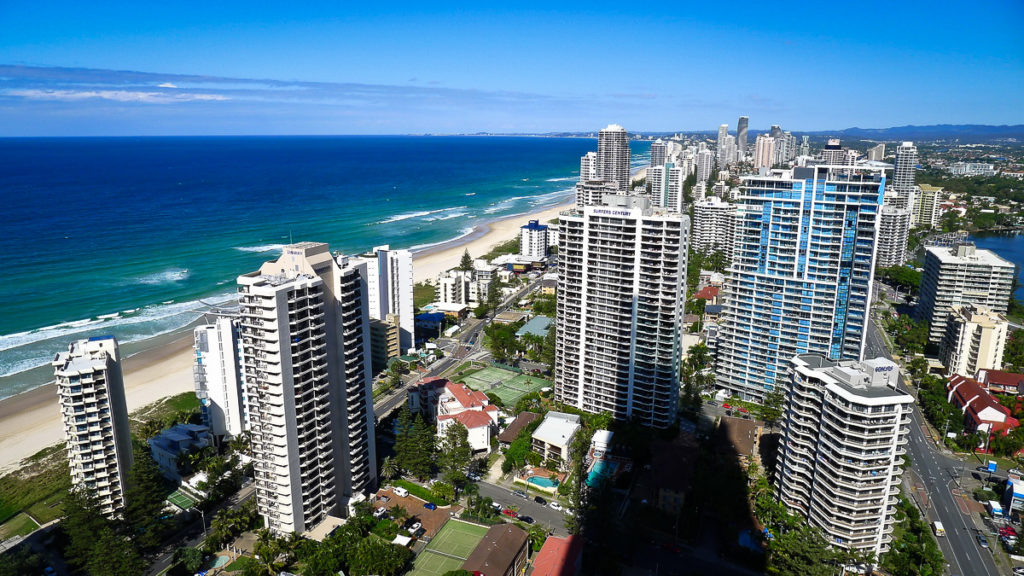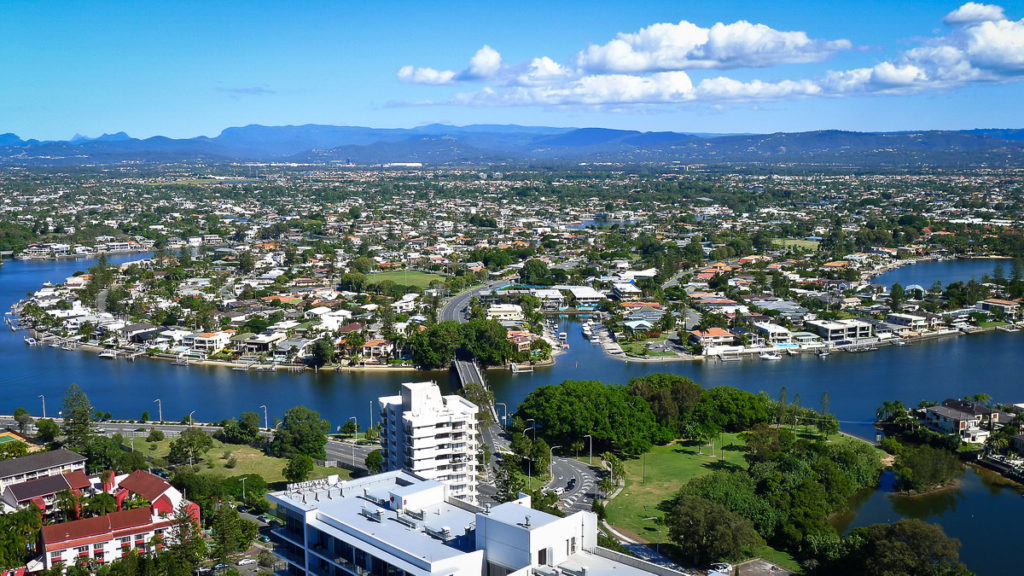 So we've come from Paradise Island in the Bahamas to Surfers Paradise in Queensland! It's a tough life, I know. Ok, ok, but we've got plenty of work to do, and after all we didn't choose the location – we just had to make do with AusCERT's choice of venue :).
Now here's a weird thing: we completely missed out May 14! That day just didn't exist for us. From Dallas, where we had our connection from the Bahamas, we flew out at 10pm on May 13, and flew into Brisbane at 5am on May 15! That pesky International Date Line got in the way. I wonder, if we kept doing that (commuting between Dallas and Brisbane, as you do…) – would all those missed days mean we'd age quicker, or would it be slower? Brain-blitz/fry/jam. Stop. Anyway you can imagine the havoc it wreaks on the body clock…
That's all for today possums. Hoo roo!