The UK's PR Disaster: Heathrow.
In Geneva we'd been told all sorts of horror stories about London's Heathrow Airport recently having been turned into a nightmare of delays, huge lines and other horridness you'd normally expect from some backward banana republic, not the UK. Strange, I thought – just last week I was in England and all was OK at its main airport. Now? There's just one word to describe it: chaos. Lines for both security and passport control were two hours long, and we hear they can get even longer. It's so bad it resembles the hellhole that is New York's JFK, or Moscow's Sheremetevo about ten years back.
We were lucky – we weren't heading for the UK. We were just connecting there. Thank goodness. Otherwise we'd have had to have joined in the fun. So here's a warning to anyone going to the UK soon: be prepared. Make sure you've plenty to read, listen to, and/or watch on-the-go! I can't imagine what's going to happen here later this year when the Olympics start… I think getting to France first might be the best option – and coming through the Channel Tunnel!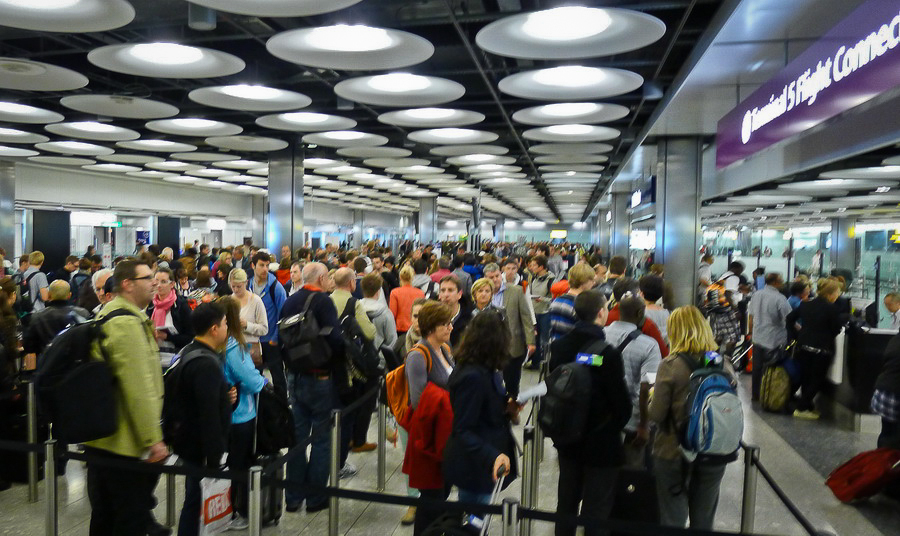 However, you can always do some sightseeing in Heathrow to refreshen the spirit after hours of queueing for immigration control and security check: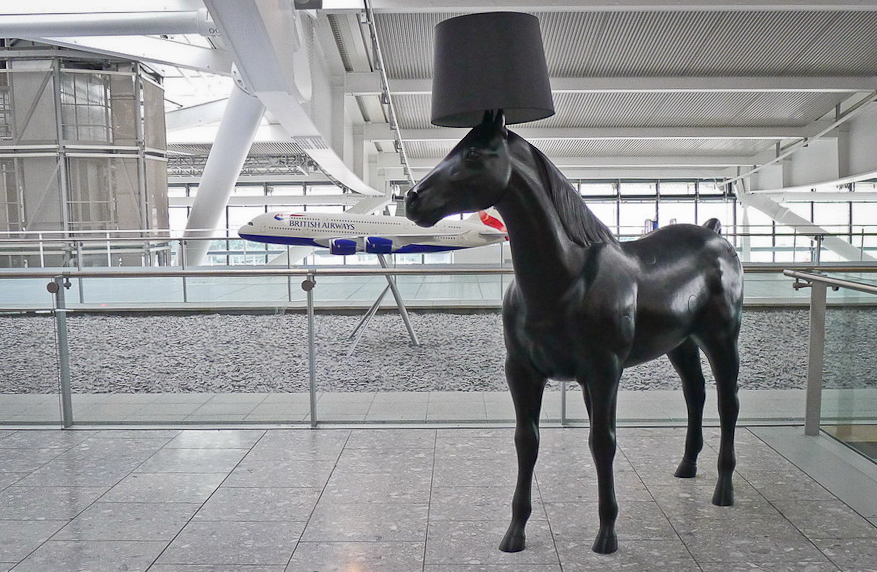 I should add that today at Heathrow Terminal 5 public WiFi access isn't working. WHAT? How FAIL can you go, Heathrow?
Fly to France, folks.
Or to Geneva. It's probably nice there now. Yesterday it was real nice:
There's a mysterious huge broken chair in the Nations Square opposite the UN building there. Eh? We never did find out what on earth it means/represents. Still, nicely bizarre, weird, and original.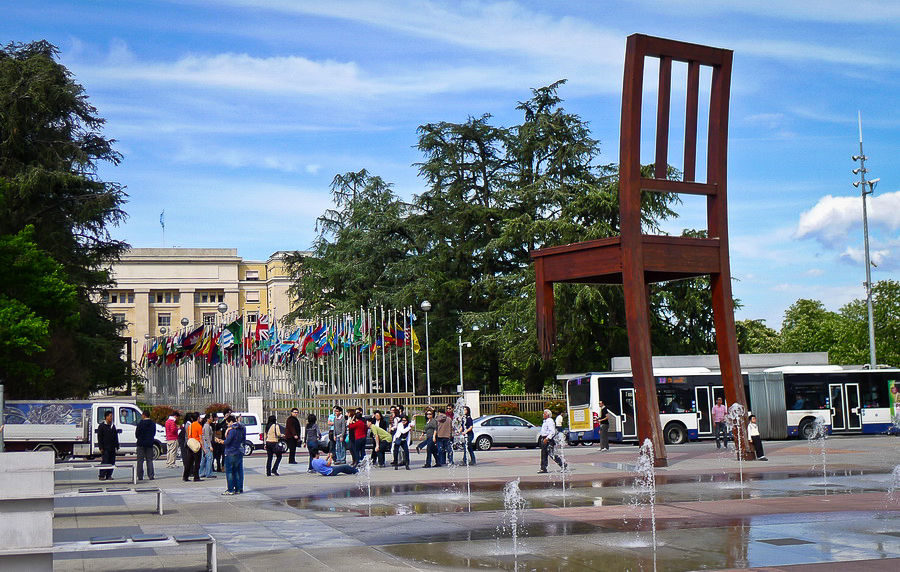 The rest of the photos are here.
That's all for now. Soon we'll be touching down in the Bahamas. Yippee!
See you soon!…