V8, or, If the Road Is Long and Hard, the Journey's Normally Worth It
I've a superstitious belief. If a journey isn't easy (starting with getting a visa at the consulate, if necessary) and various hindrances arise all along it – it normally means that what goes on at the destination at the end of the journey is mega-worthwhile and effective.
And that, gladly, is how things turned out this time too.
At JFK International Airport – the gateway to the Big Apple and of course the whole country – we were welcomed by a 2.5-hour line! And there was me thinking Sheremetyevo was bad!
A colleague told me he'd be lucky if his laptop battery life would make it until past immigration since he fancied watching a movie to ease the boredom. We should have taken a photo of his display of experienced-traveler know-how: he placed his laptop on top of its bag, which was positioned on top of his upright-standing suitcase, and this structure was somehow made all secure – yet mobile. Then, to the envy of all around, he successfully enjoyed a full feature film standing up! From beginning to end. Oh yes – and the battery made it – just!
But I digress. So, what were we doing there?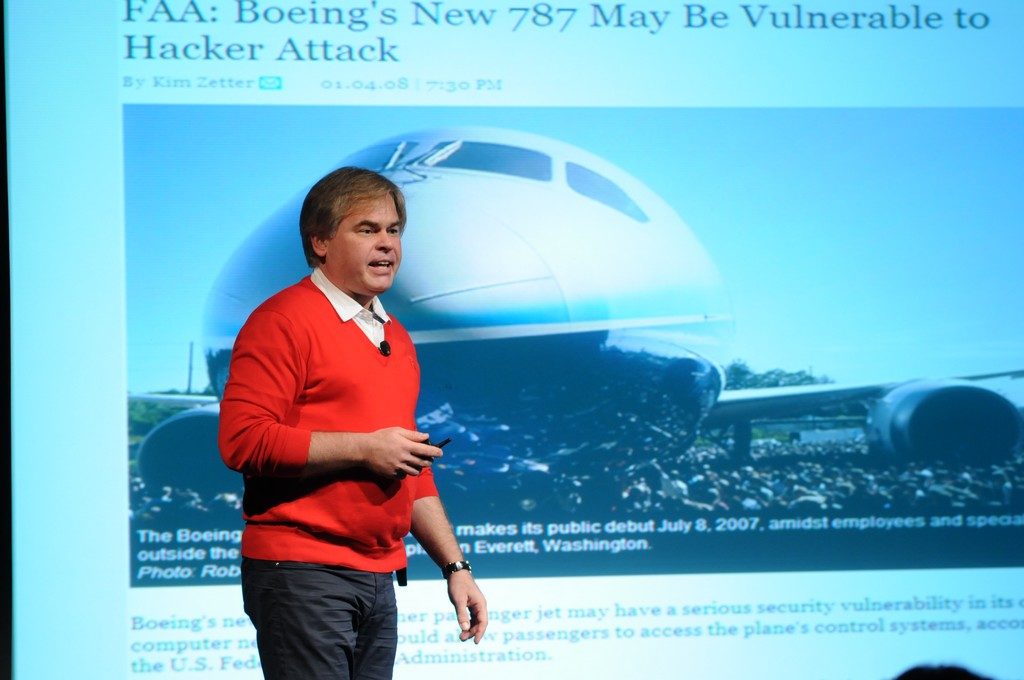 Why were we in NYC for two days?
We were there taking part in the global launch of V8 – new versions of our corporate products. Namely, Endpoint Protection 8 (for Windows workstations and servers – EP8), and Security Center 9 (a network protection management system – SC9), which are now part of our enterprise security platform KOSS. I was also there to be fairly tormented by interview after interview on cybercrime and cyber-warfare themes, but I'm not complaining!
So, a little about the event.
I should start off by saying it was very interesting. And for various reasons:
First – how it was organized: a mix of a traditional press conference and live broadcasts via the web and social media.
Second – the format: there were the usual presentations, panel discussions and questions fielded from the audience – but questions were also taken via the Internet.
Third – the concept: a perfect blend of general security themes and the product launch, and most importantly, all without BBB ("Boring Business Blah-blah-blah©). We came up with that one ourselves – I think around the time when we had a look at the Symantec event taking place at the same time :).
We assembled 70 top-tier journalists, partners and customers at the rather nice Marriot East Side Hotel in Manhattan. The reporters were from, among others, ABC News, L'Expansion (France), MSNBC, the New York Times, eWeek, NHK (Japan), Vanity Fair, and Wired.
We gave three presentations – (1) an update on cyber threats, (2) a report on trends in IT security technologies, and (3) an overview of the new features of EP8 and SC9.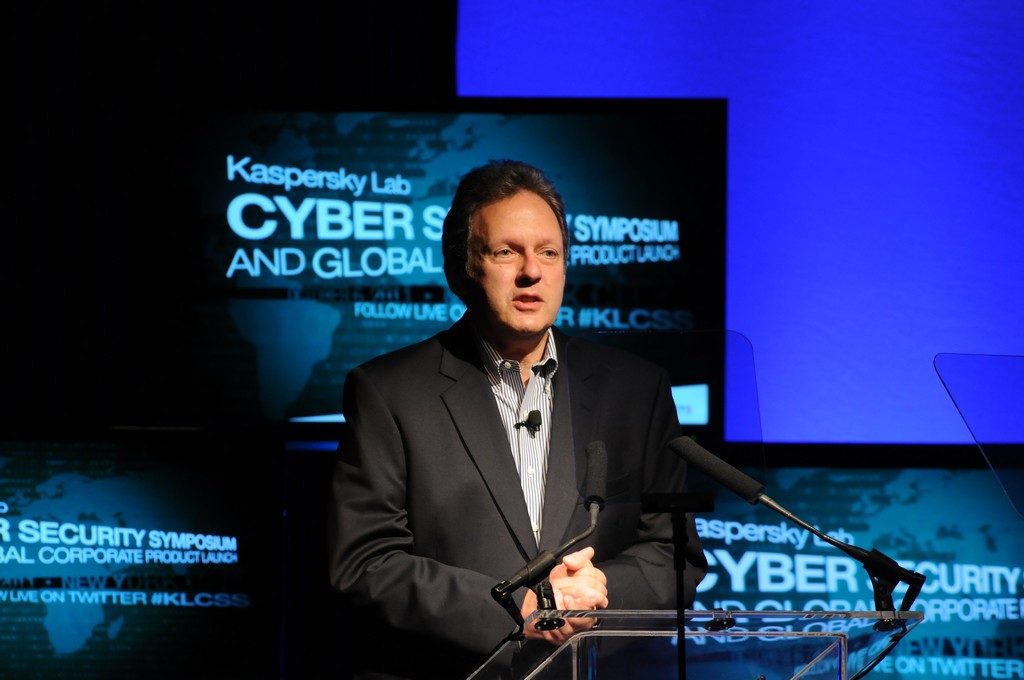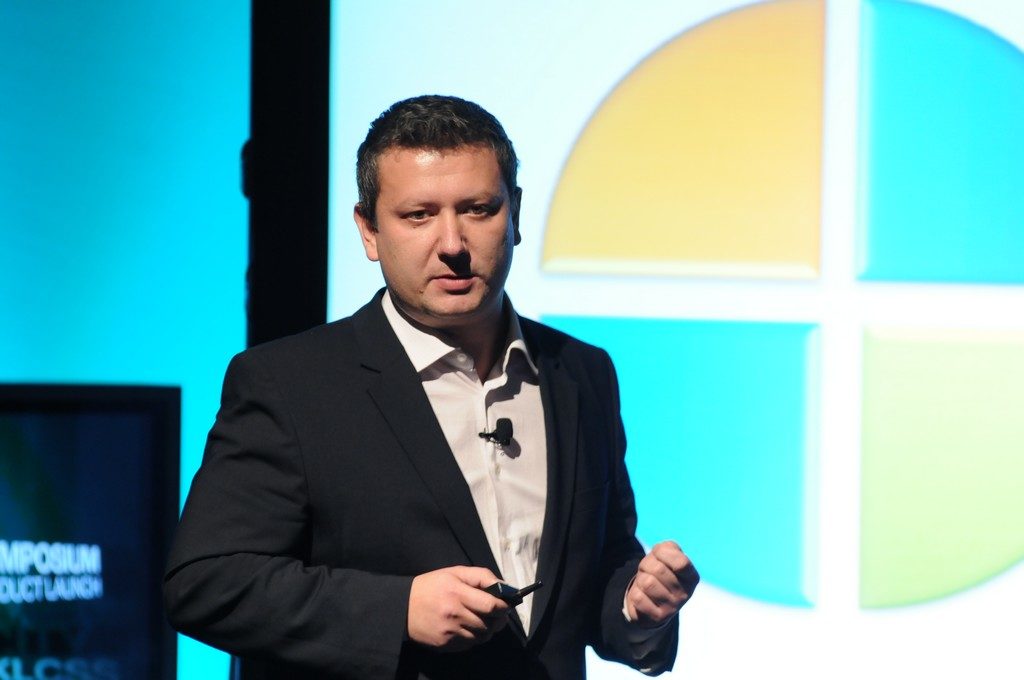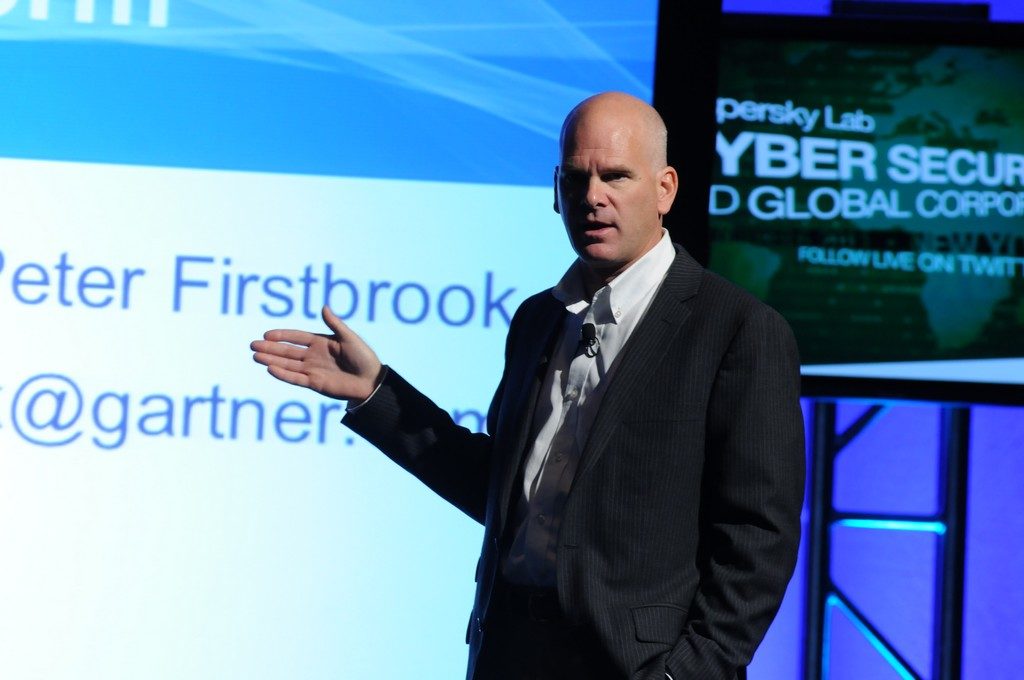 Between the first and the second we had an amazing panel discussion. The participants were: Gary McGraw, CTO at Cigital; Steve Adegbite, Cybersecurity Strategies Director at Lockheed Martin; and Yours Truly; the panel was moderated by Peter Firstbrook, Research Director at Gartner.
This format (presentations, panel discussions, Q&A session) is in no way new – we adopted it many years ago for our events – but it's still one I'd advise others to adopt. What you get is really lively interaction and discussion and the audience bursting out laughing all the time  – which is just perfect. But you really do have to put the effort in and let rip!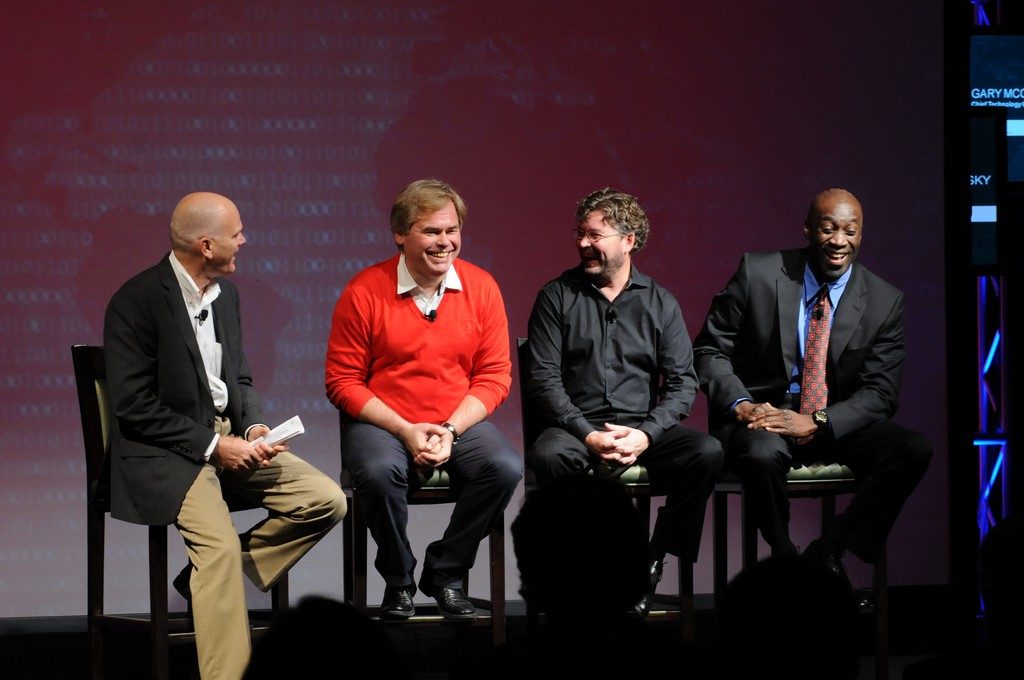 "That's my simple advice, yes" :)
And all of this was broadcast online – it was possible to register and watch all the proceedings on the Internet in real time. And now there's a recording of it all you can download and watch.
In my opinion it all turned out just wonderfully. Our social networkers also did a live broadcast on Twitter (you can follow the #KLCSS hashtag there), and posted all the most interesting bits on Facebook and LinkedIn.
And now – a bit about the new products.
Well, I'd already said a few words about them in the announcement of the beta versions some months earlier. I won't overload you with facts here, but I'll leave you with a clip about the details of the features here. And here are some screenshots of EP8 and SC9.
And just in – another bonus: EP8 recently debuted in comparative tests of AV-test.org (one of the world's most professional testing labs) and blew away all the competition to come top! Though our good old consumer products have been on top for years, here we have a completely new enterprise solution, which has leapt ahead several (technological) years in one fell swoop.
You can find the rest of the photos from the launch at my Flickr account here.
Update: just received – news about the launch. A few links: USA Today, Forbes, PCWorld, eWeek, CRN, BetaNews, SC Magazine, and ITWire.
Cheery-bye folks!