After staying the night in a hotel recently in the town of Cascais just outside Lisbon, I just had to put fingers to laptop to tell you about it. I've seen quite a few hotels in my time, but this is one of the few I'll never forget…
Please meet the Fortaleza do Guincho. It's simple, it's classy, it's cozy, it's modest. A boutique hotel with a Michelin-starred restaurant (we ate in the local greasy spoon fish fork, which deserved a Michelin star too:). In short: lovely lodgings.
But this hotel gets a whole blogpost dedicated to it not for any of the above-mentioned niceties. Instead, it comes down to the hackneyed real estate buying threesome: location, location, location. For this heavenly hotel is located right on the coast of the Atlantic – almost in it, in fact. The ocean's literally outside your window. The sound noise of the waves crashing against the shore… it's almost hypnotic – and can lull you into a doze-cum-meditation before you can say '40 winks' or 'om'. Incredible. I want to go back already!
This is how it looks from up above:
And this is what it looks like down on the ground: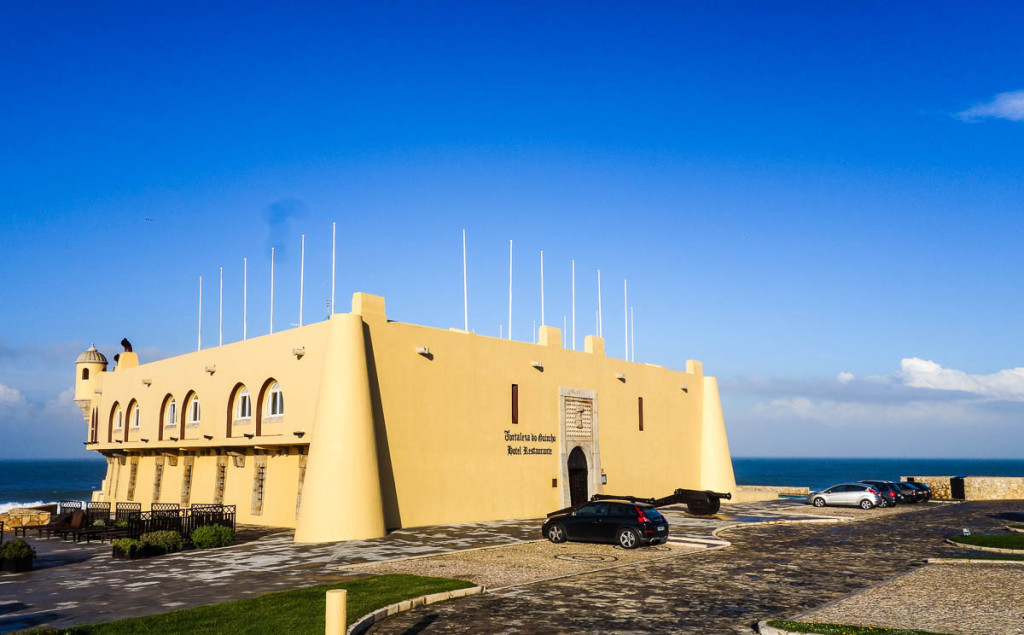 Just like the palaces here… unusual, unique architecture :)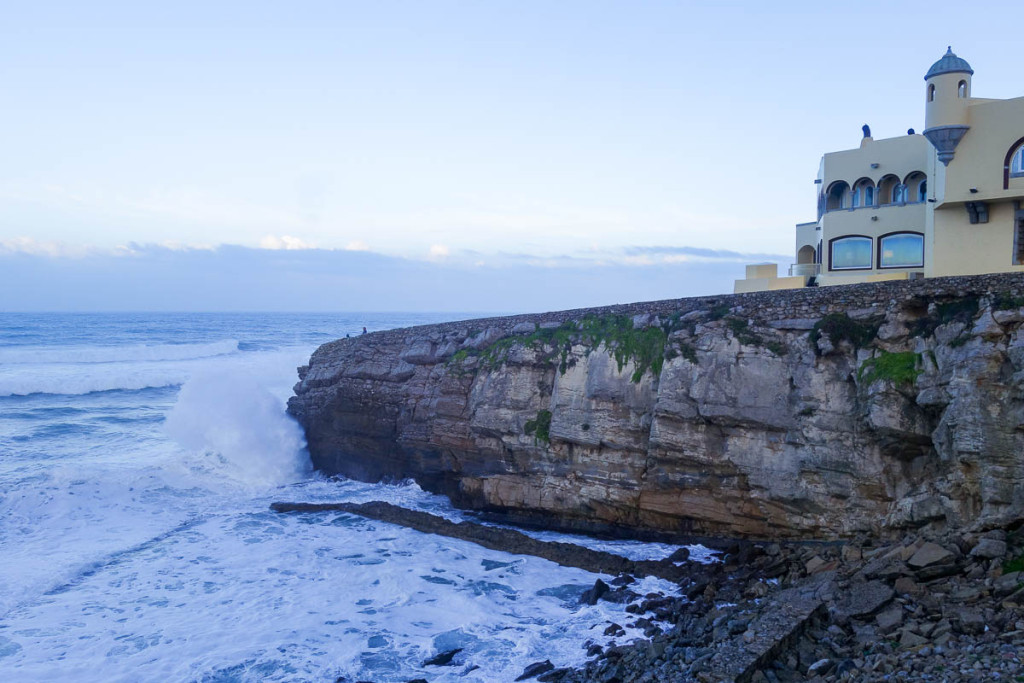 The cliff theme continues