Here it is, the original Spam! Hmmm, yummy… but healthy? Is anything in a tin? Ok, will leave off the foodie lecturing just for today…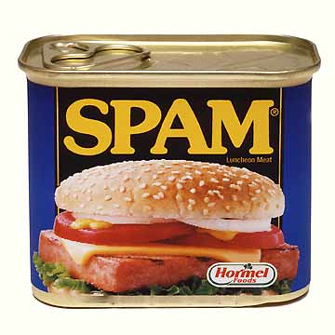 // It'll be interesting to see if this post with the above pic in it will get through the anti-spam filters of those who subscribe to my mail-outs.
So here we are once again on a subject that it seems will never go away – spam, this time about a particular kind thereof – "image spam" – and the protective technologies that fight it.
I'll start with a brief bit of historical background.