There's a Russian saying that translates roughly something like 'live a century, you'll be amazed for a century'. Meaning, I reckon, that when you think you've seen it all, you in fact won't have. For me, this applied to the trip I made to the city of Magdeburg recently, for it did just that – amazed.
On the whole the place is a little dull and provincial (in my opinion, that is; but then again – I do live in Moscow most of the year :). There's the river (the Elbe, but here it's still quite meager), the impressive banks thereof, the equally impressive walls of the castle (restored) and the gothic cathedral. There's not a great deal besides that. Apart from one feature that makes up for all that dullness…
In the center of the city there's a totally incongruent large residential/commercial building known as the Green Citadel of Magdeburg. Just check out the colors, shapes and patterns! You seen anything quite like it?
The artist responsible for this architectural aberration is Friedensreich Hundertwasser, a Gaudi for the late 20th century. This is just one of the many buildings he transformed into a masterpiece across central Europe – in his totally original and mind-blowing style.
This Austrian was a true maverick, so I'm a fan for sure. He believed that folks shouldn't live in box-like houses that are all the same, and that inhabitants should be encouraged to paint or in some other way change the walls around them. And that meant interior walls too. He was also into converting disused factories into avant garde pieces of art.
Enough words. Now for some pix: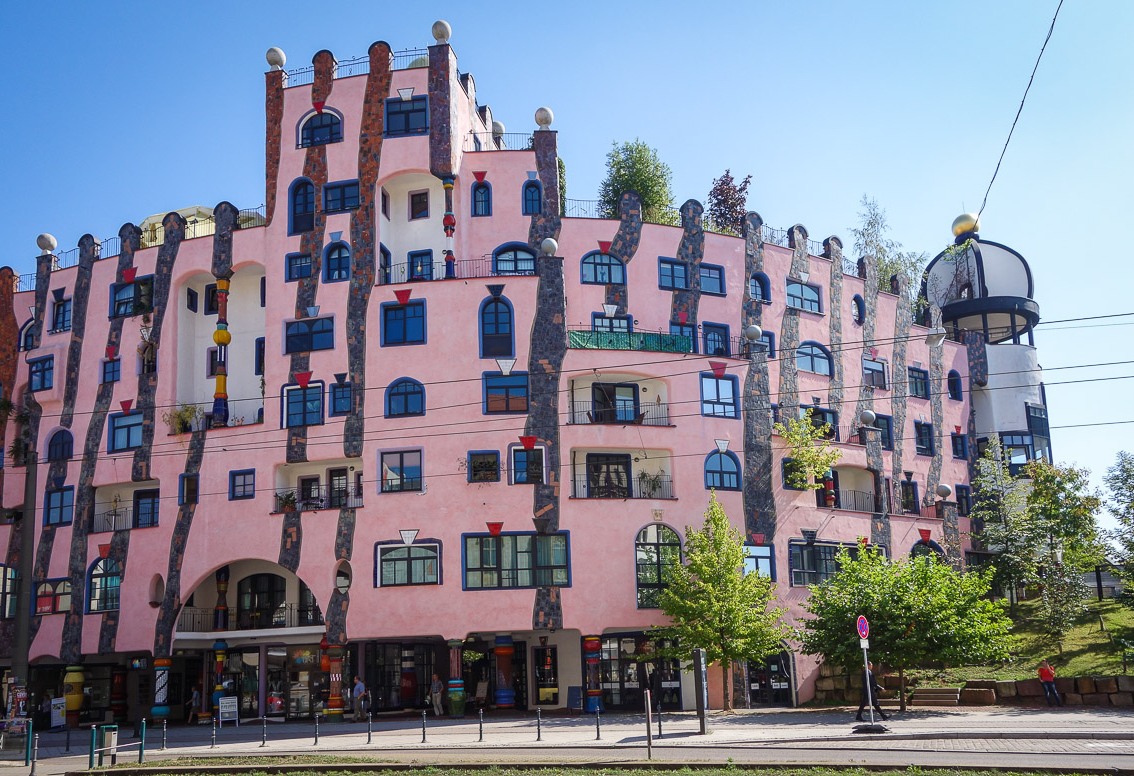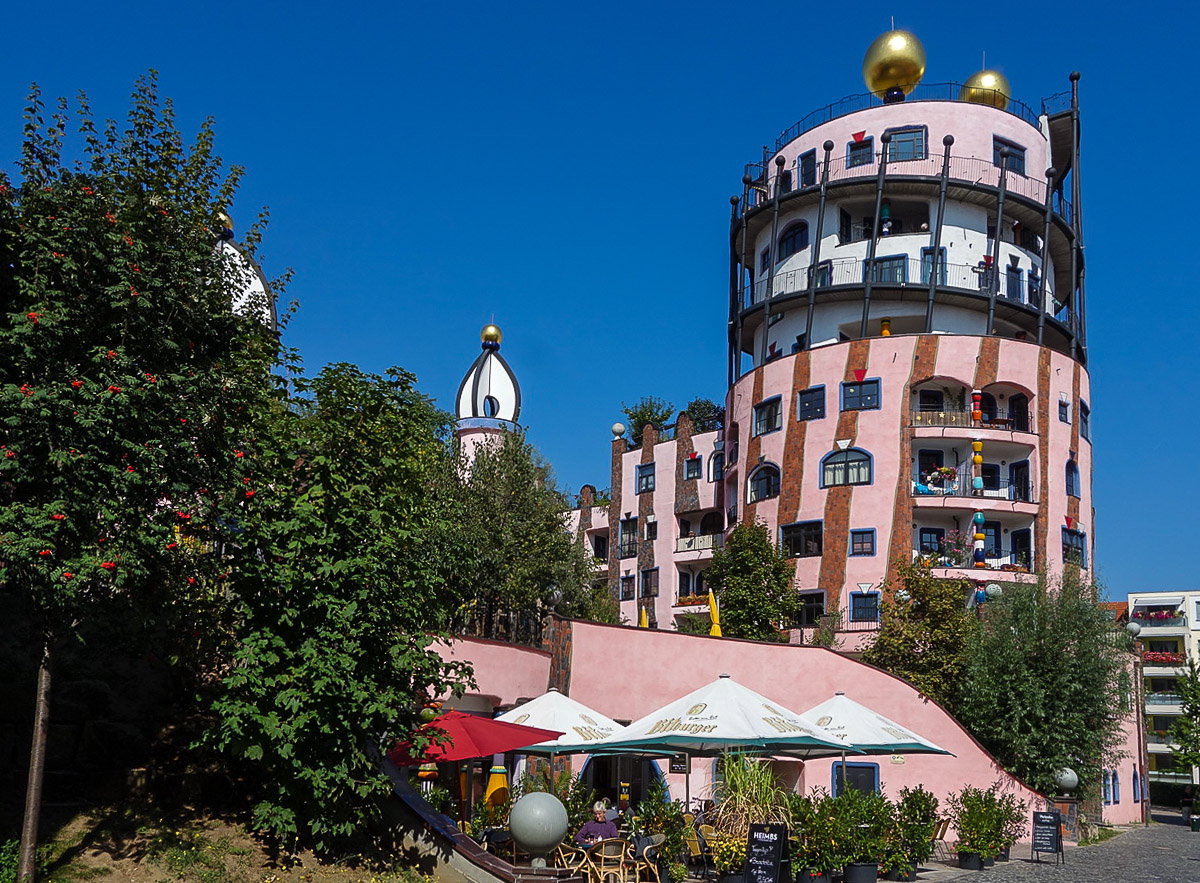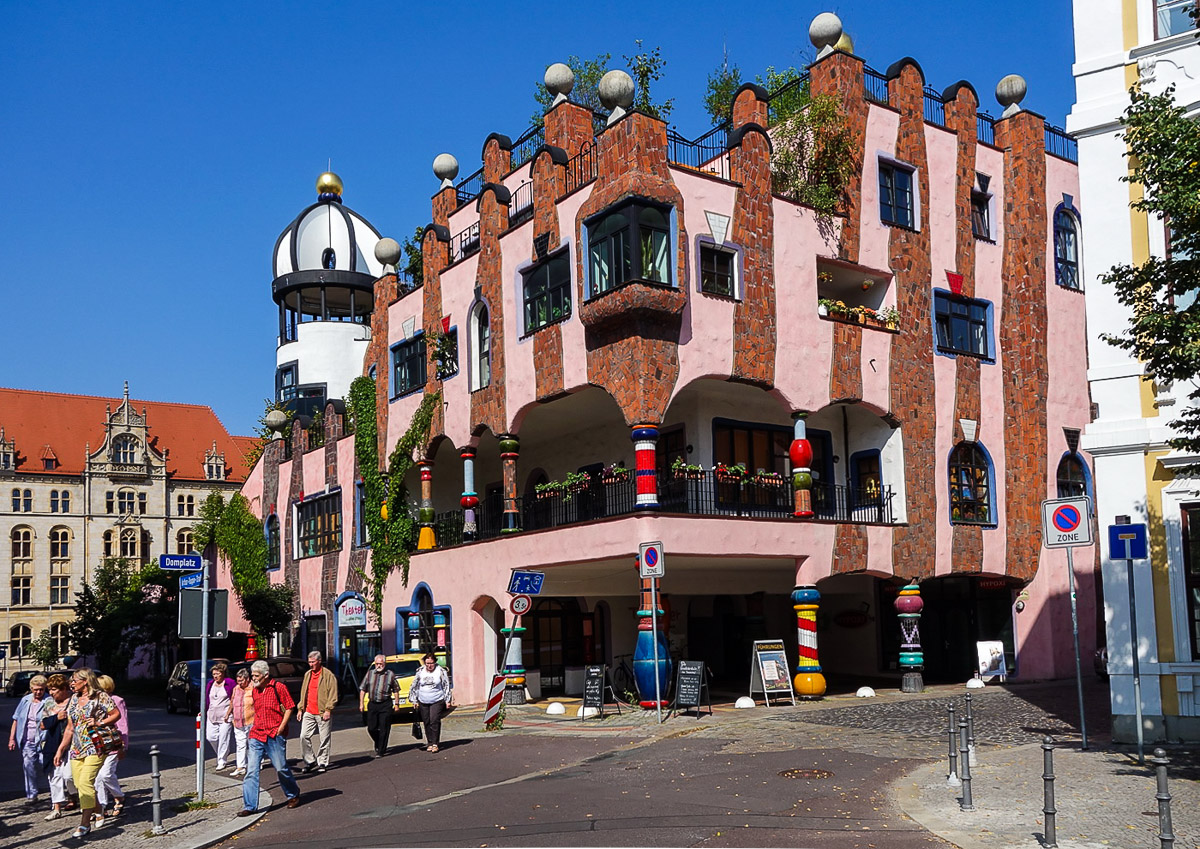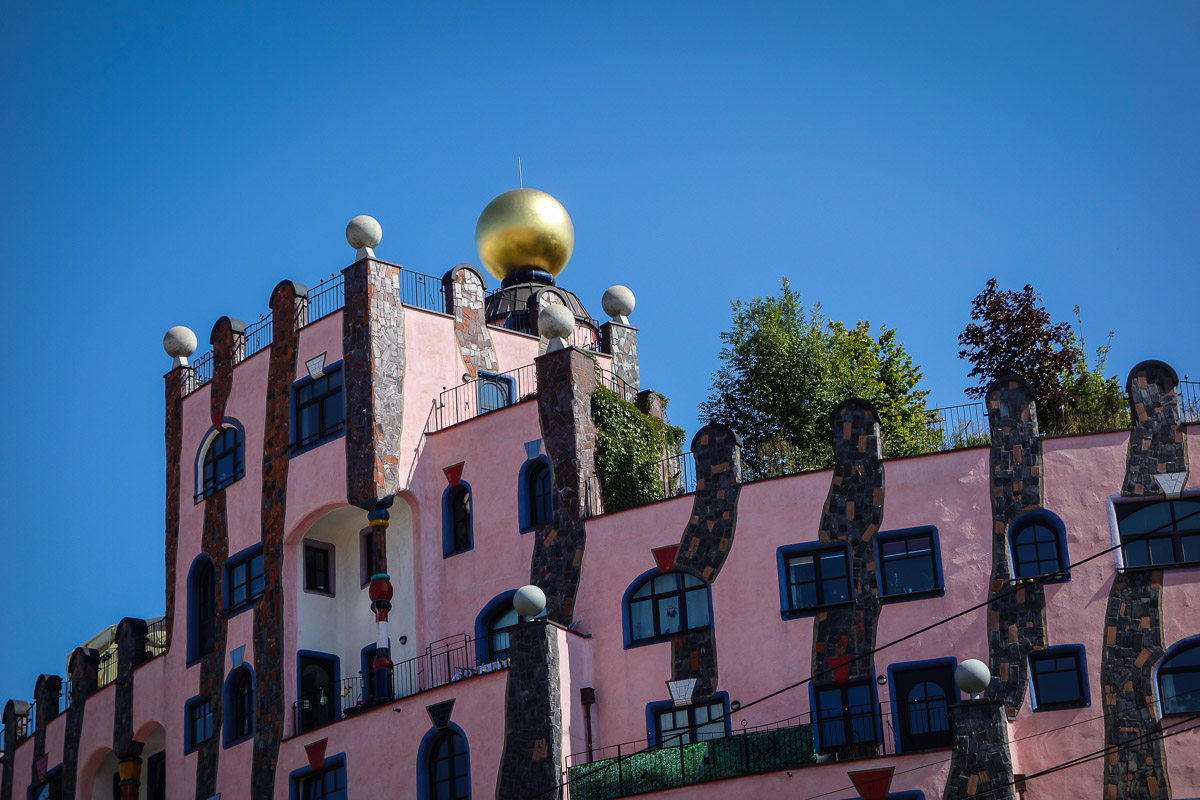 Turns out this building-extraordinaire features a hotel! Aaaargh! We should have stayed in it! We were in a nice boutique hotel not far off, but it could hardly measure up to this beauty. Oh well, we'll know where to stay next time…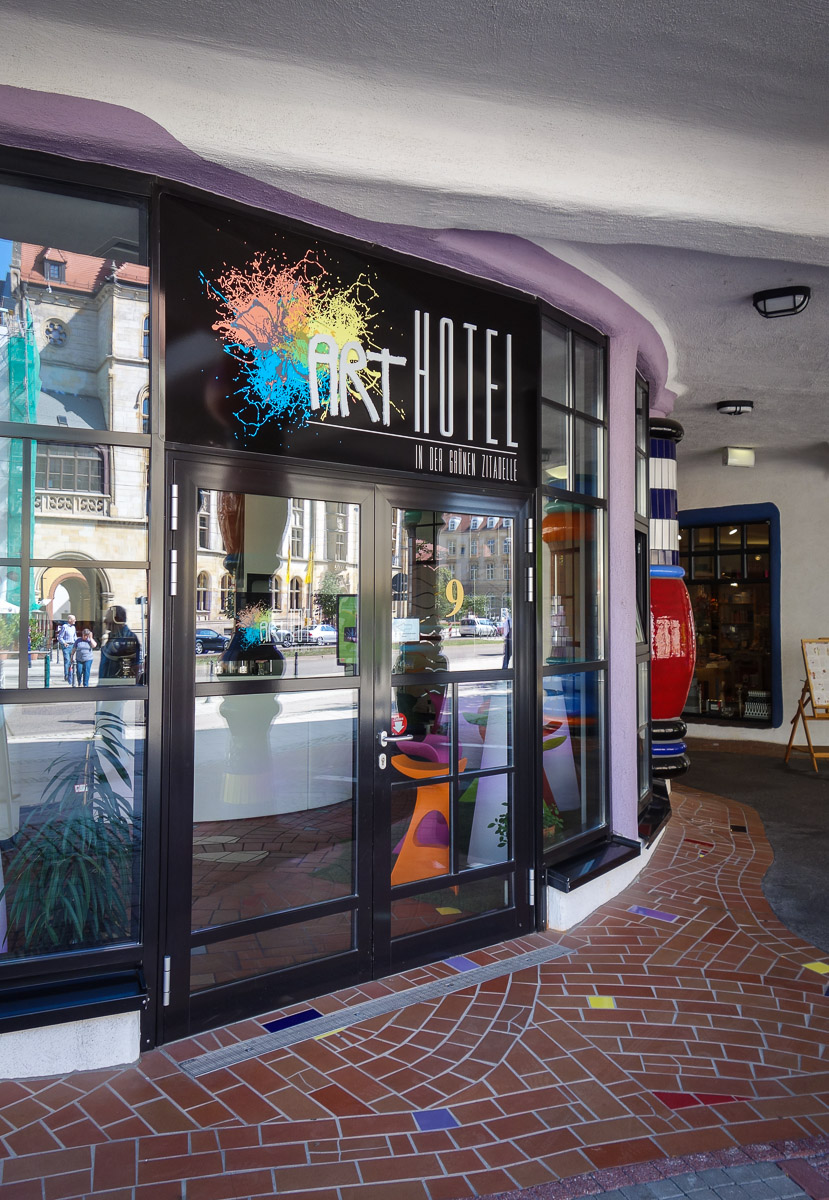 Original building; unoriginal hotel name
What it must be like to live in such a building I don't know. I haven't tried it. I bet it's strange at first and then you just get used to it – like most things. Like I got used to staying in the Puerta America in Madrid in like, er, two nights. (Still, that is one freaky hotel.)
There are quite a few little shops in the complex too, one selling assorted trinkets like these ones: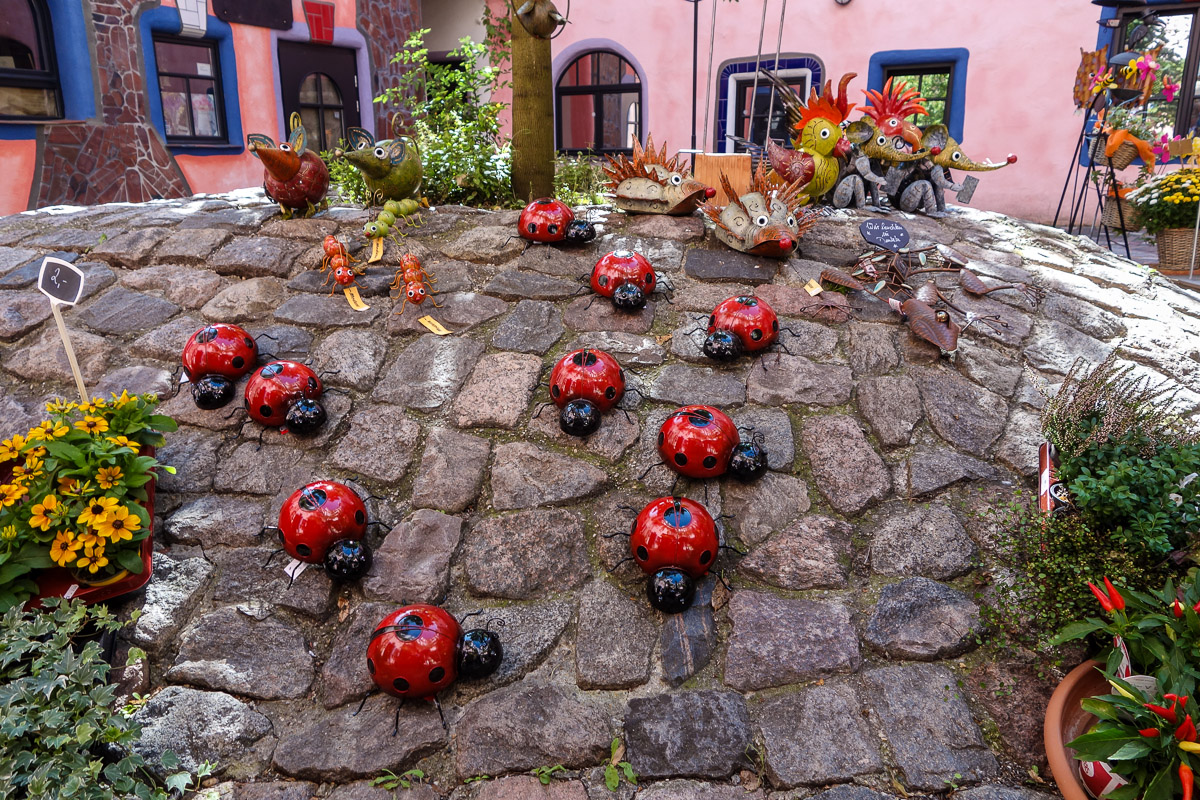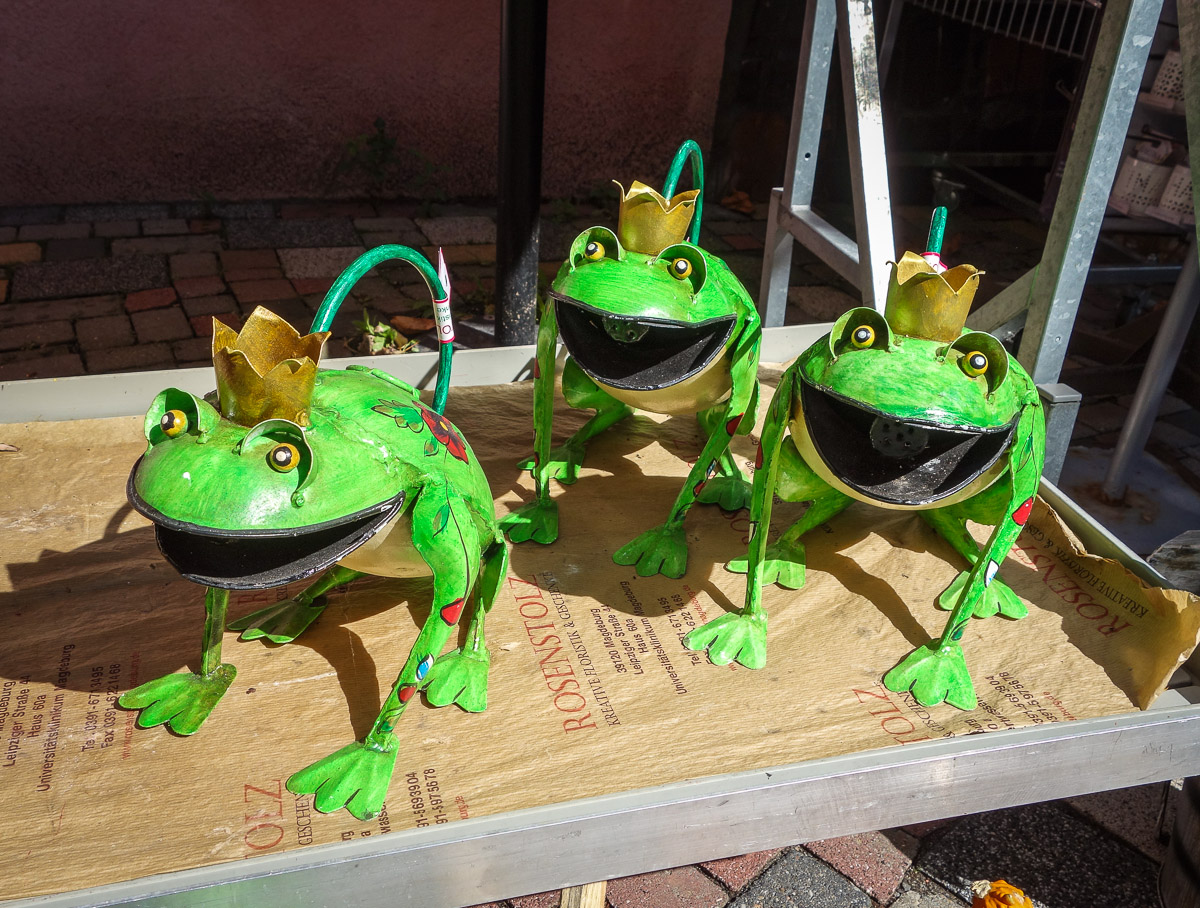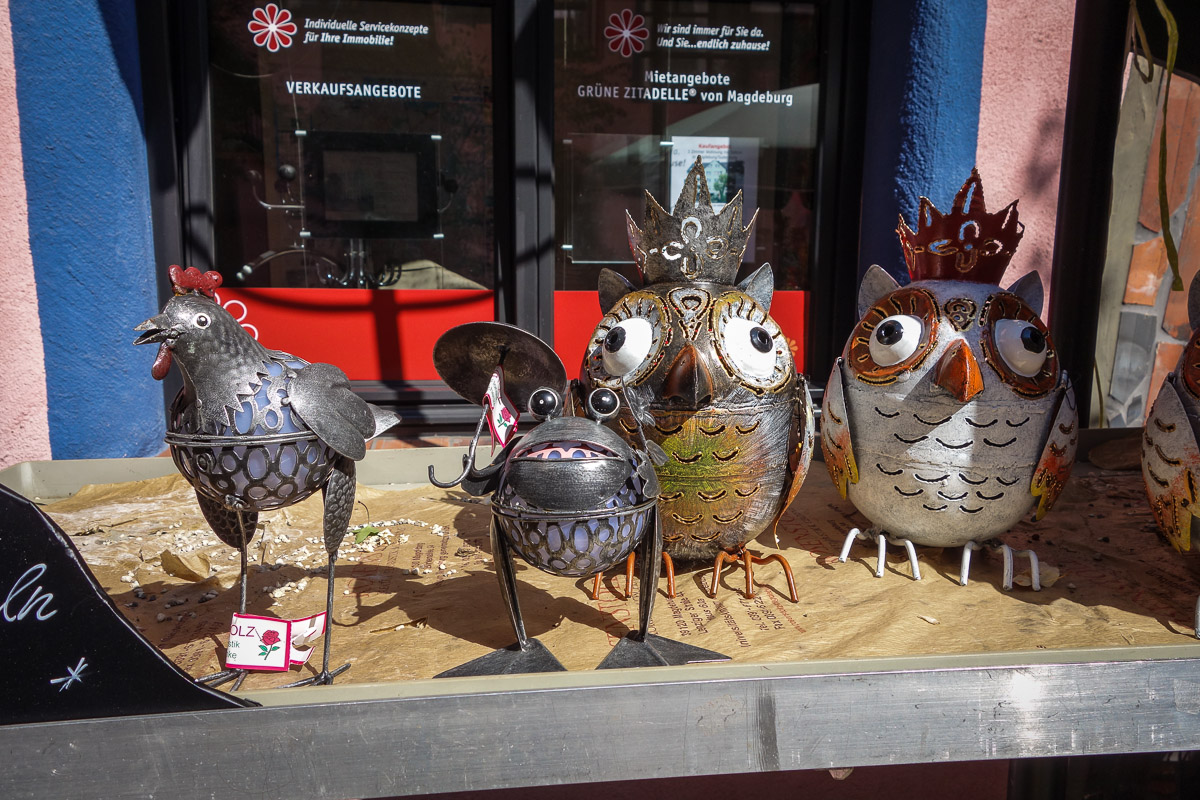 There are also cafes, a theater and underground parking. What the car park looks like… the mind boggles.
The city center is a pleasant, often striking blend of the Middle-Ages and modern kunst.
For example, the Cathedral of Magdeburg of the sixteenth century stands right next to some bizarre avant garde rabbit sculptures, which turned out to be hypnotic, according to A.Sh.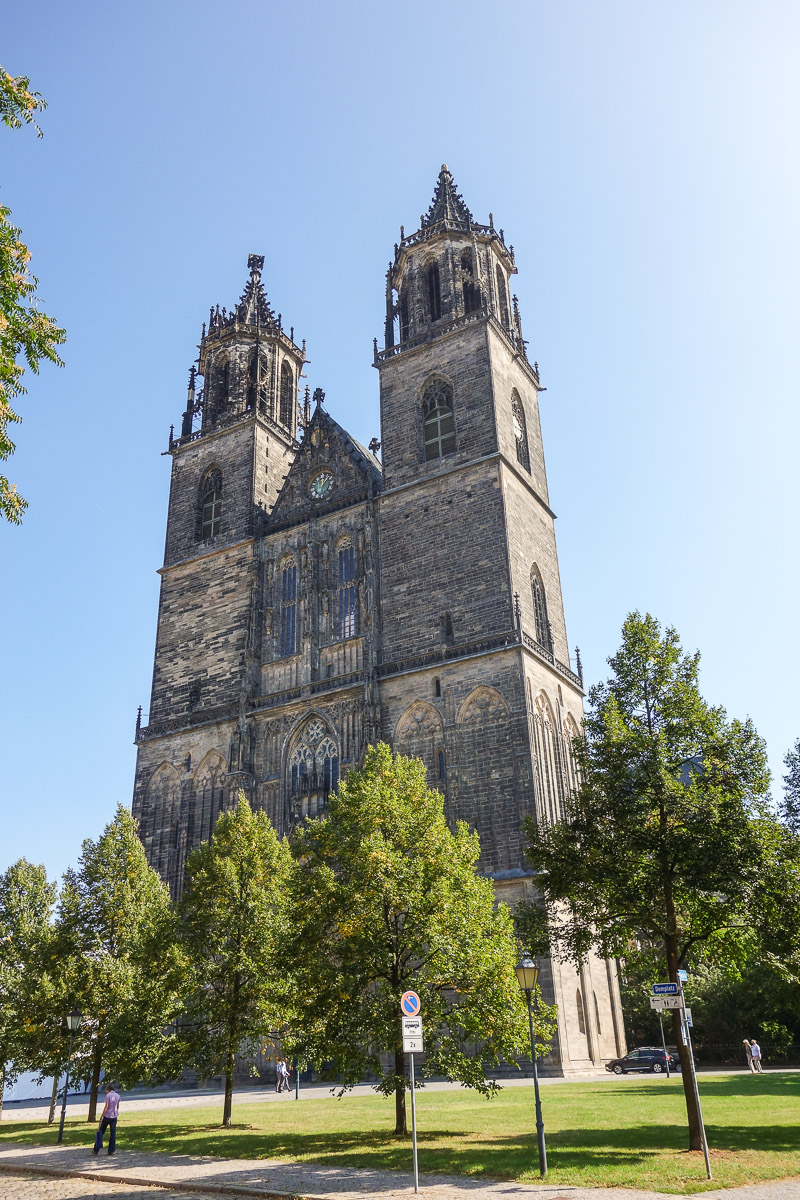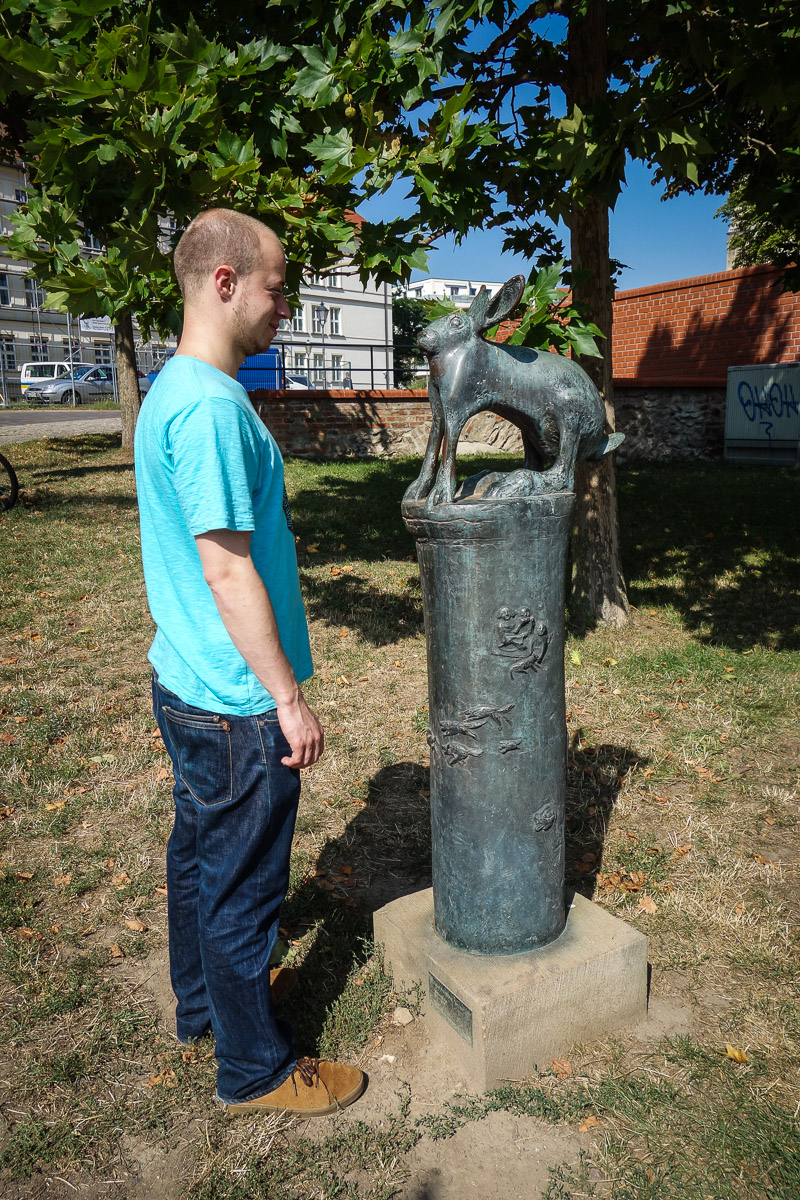 Look into my eyes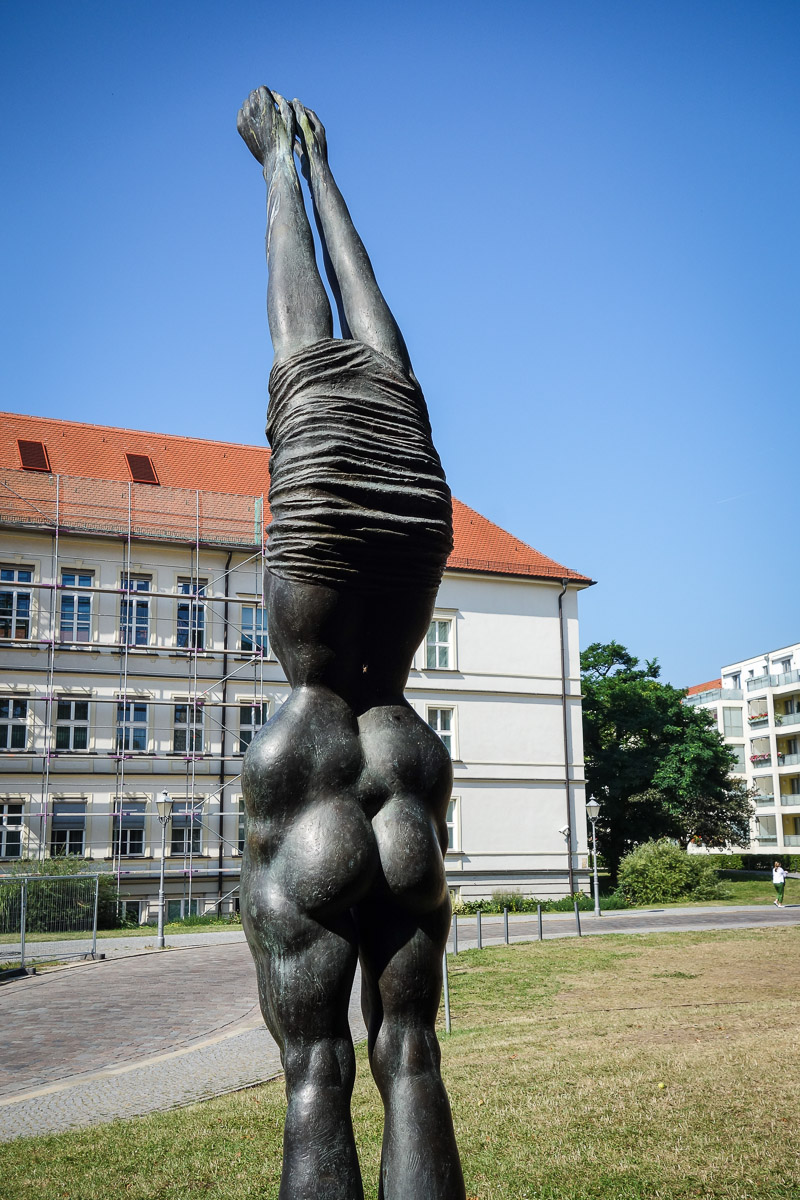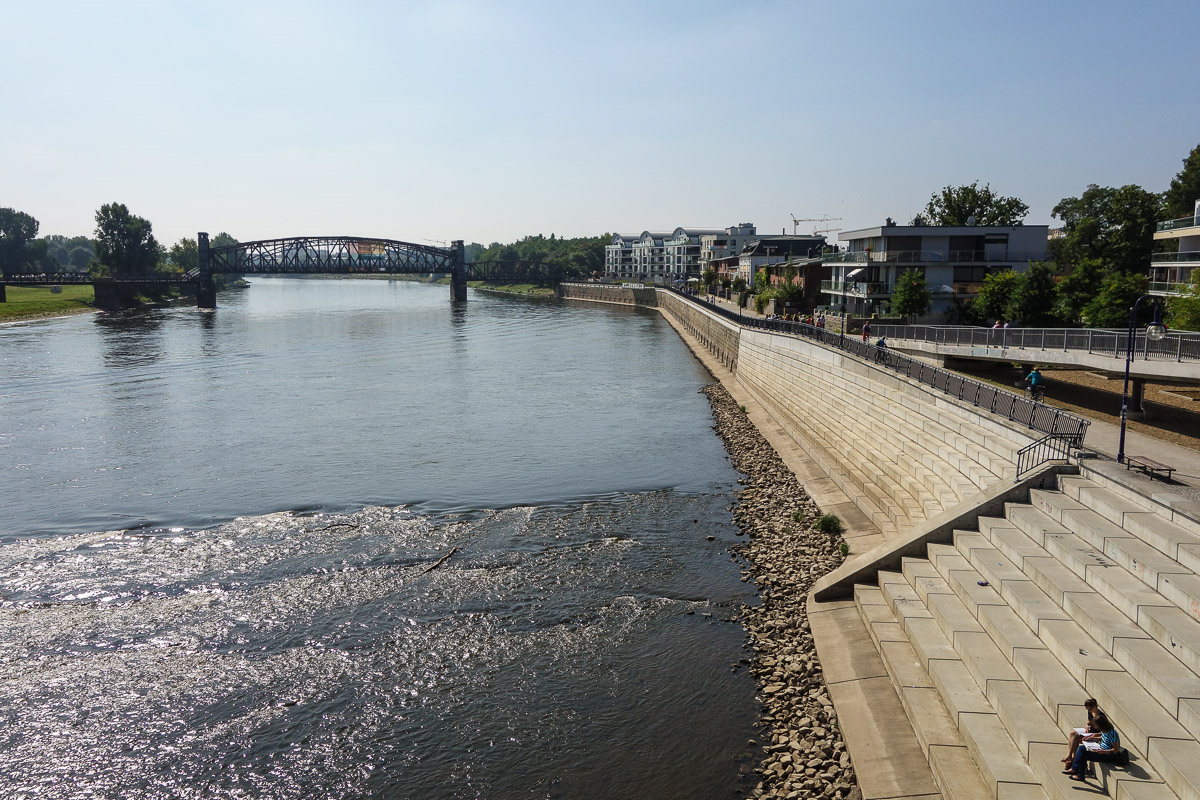 So, anyway. What were we doing here in the first place?
Well, it's here where AV-Test has its address – a company that does comparative tests of all sorts of different parameters of different companies' antivirus software. We were here to drop in on these gentlemen – to finally meet the team we've been cooperating with for several years, to pick up the 'Innovation Award 2013' for our online financial operations protection technology, and of course to chew the fat about AV tech, today's industrial problems, and more… Better late than never!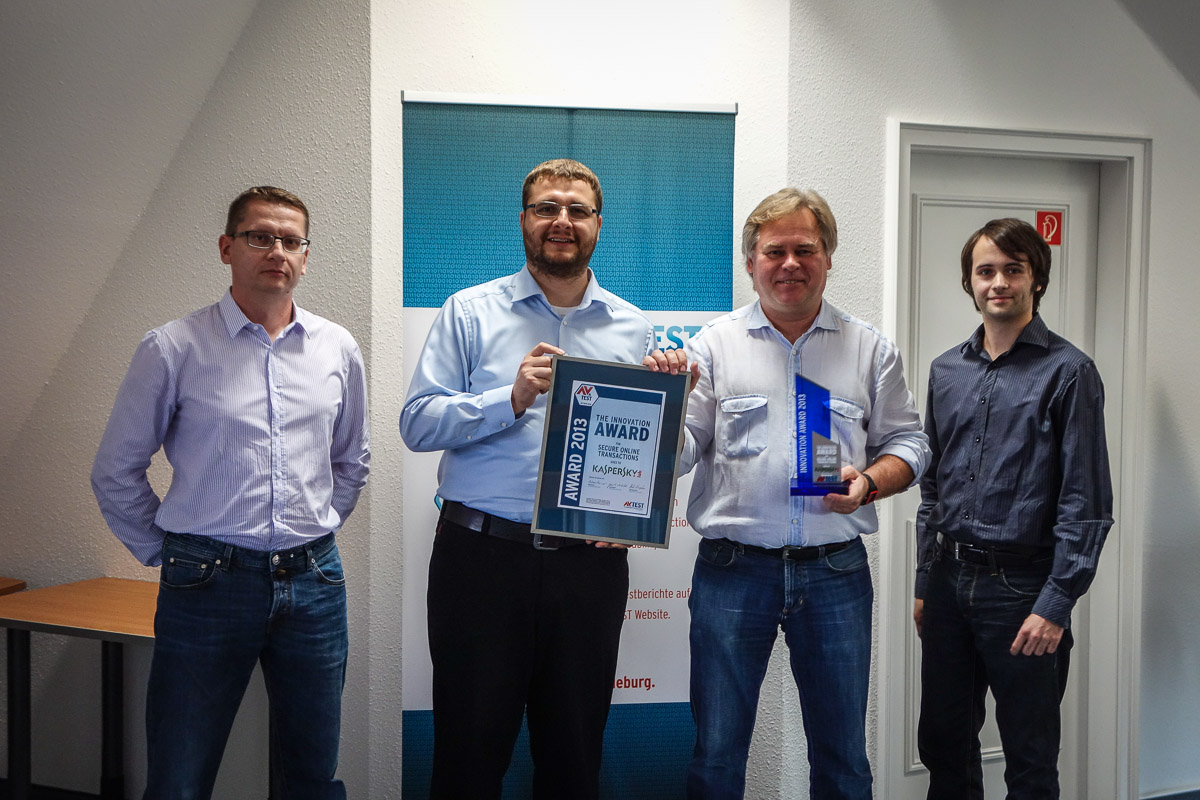 Far too many blue shirts, I know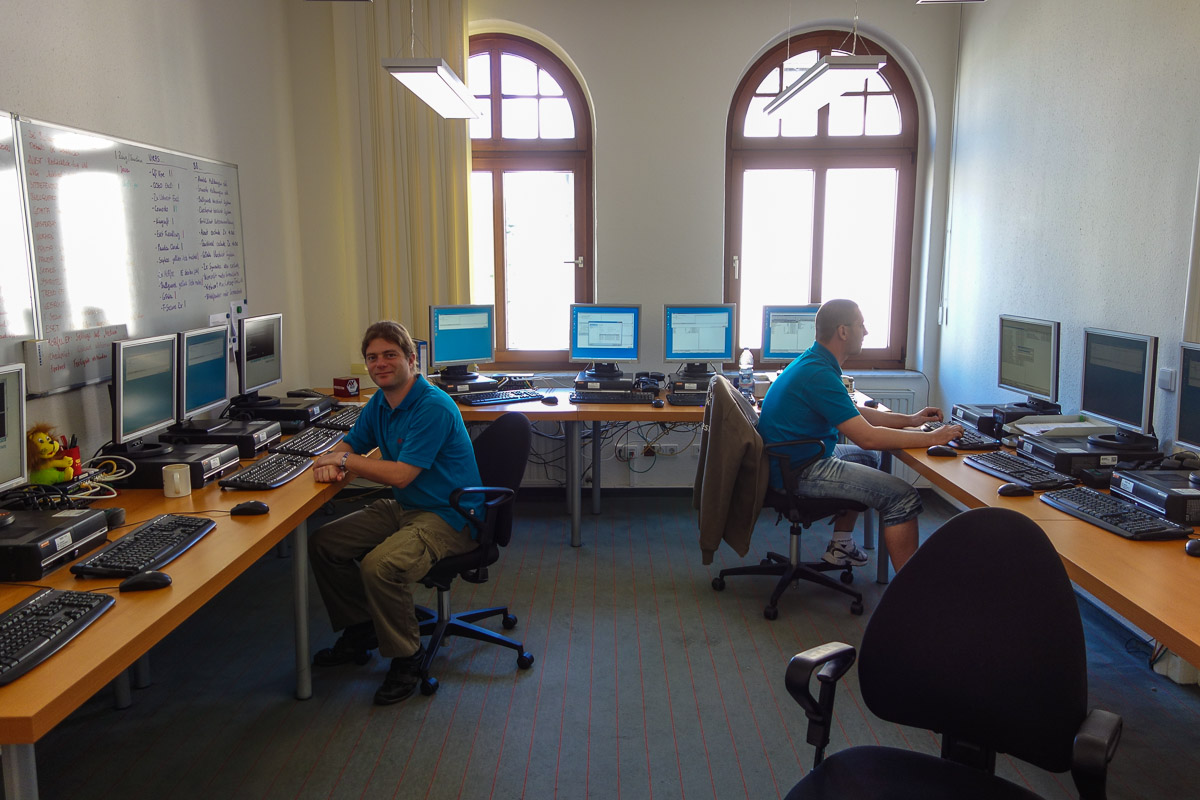 Two more!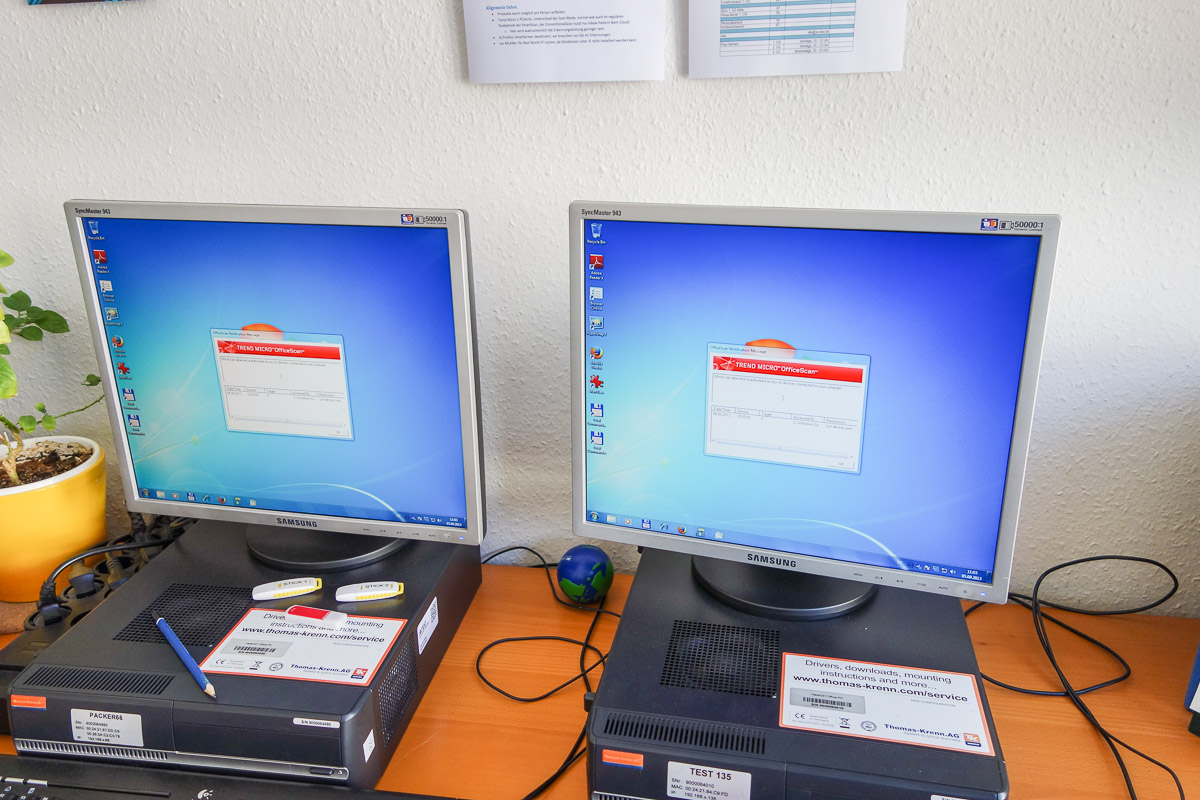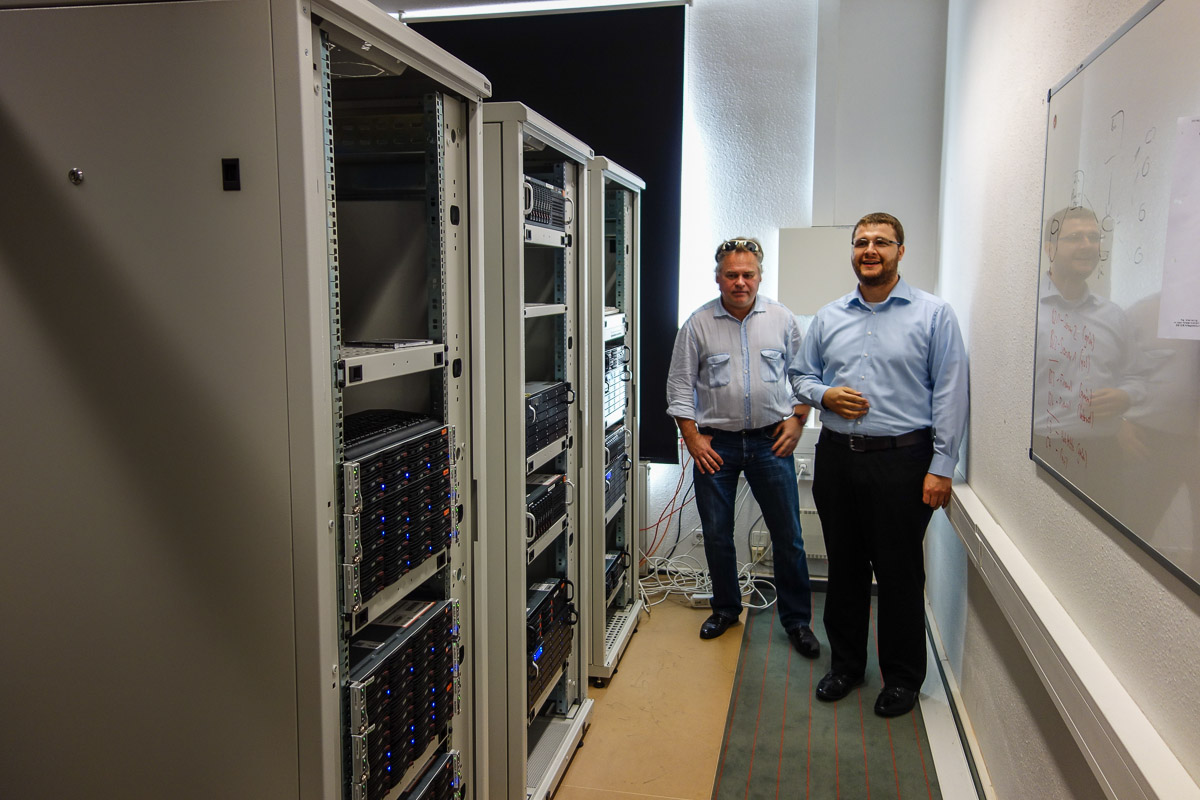 Minimal, hardcore kit
We support testers to the hilt. And quite right too.
Their work is hard, not the highest paid in the world, often thankless, and requires serious outlays on infrastructure and people. At the same time it's essential to serious AV companies. Without it… no, that's just unthinkable. How else would regular users fathom out the mixed turgid marketing messaging of different antivirusers? And where else but from testers can AV companies get unprejudiced third-party advice about how to improve their products?
So it's the AVers that help out with paying AV testers' bills. This means that testers, besides the purely professional remit they have, need to find the right balance between independence and solvency. Put another way – they need to be independent, but they can't go about not listening to the AVers' comments/wishes, as, well, the money just might dry up all of a sudden. And I'm not talking about dishonest pressure from the AVers to try and influence test results – quite the opposite… Let me show you what I mean:
To get the balance right – to stay independent while also catering to AVers' reasonable whims, different approaches can be applied. One approach is to raise the bar: to update and improve both the testing procedures and the technical infrastructure.
Testers need to find the right balance between independence and solvency. Not an easy task!
This approach is of course expensive. Also, products that can actually measure up well on new parameters are few and far between – so there's less interest from the weaker AVers; = ultimately less interest therefrom and less financial support. So the tests instead don't get updated and improved, instead they get dumbed down so all the dunces at the back of the class don't look quite so… dunce-like.
And this is what happened at AV-Test not long ago, about which we had a bit of an argument with them. In their new methodology for certification of home products they decided to drop testing how well AVs repaired systems already infected with malware. Regression! But that's how AV-Test found their happy medium between independence and financial wellbeing. In our view of course this was real bad – as our products do the task more than well, but weren't getting recognized for it. Also, simplifying certification attracts products of low quality and (most importantly) renders comparisons of little use (as important product capabilities just ain't there).
So what were we to do? Get all adolescently peevish and 'never speak to them again'? Yeah, right.
What we needed to do was to get on over there, to meet our brothers-in-AV in the flesh at long last, chat, discuss, explain, opine, etc., etc. and try to solve the issue so everyone's happy, ultimately and primarily – users. So that's what we did. How things will pan out after our pow-wow, well, let's wait and see… Fingers crossed!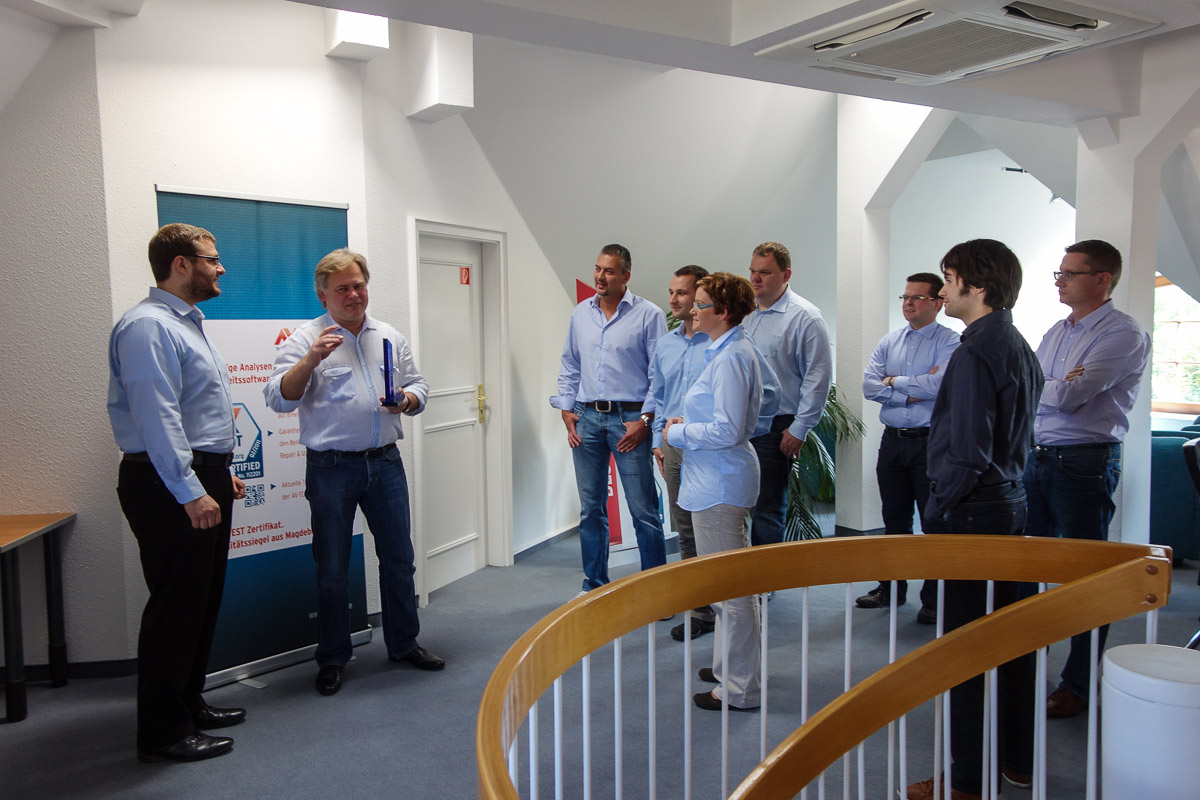 MORE??!!??!!
Anyway. Enough about work for one post. Let's have a look around this remarkable test lab…
In addition to obligatory multiple test-comps and cabinets, we were shown some shelves with an incredible collection of all sorts of different antivirus programs: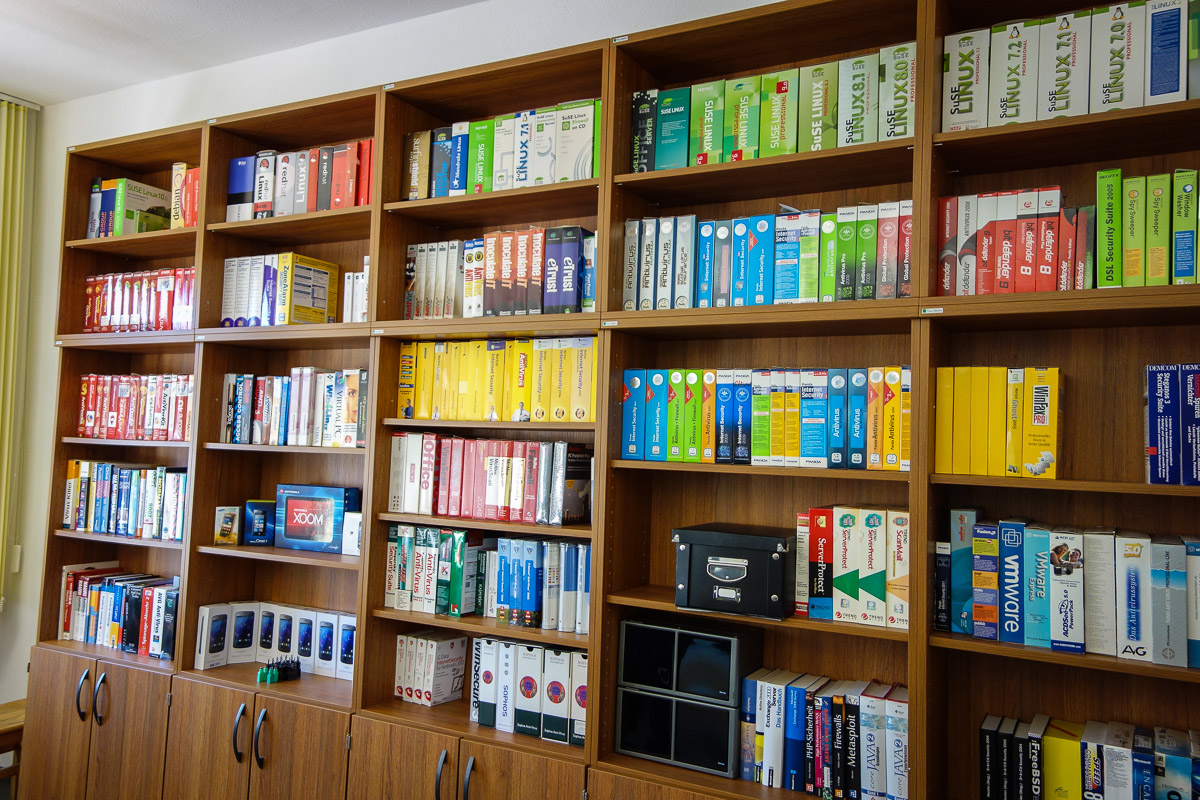 Eclectic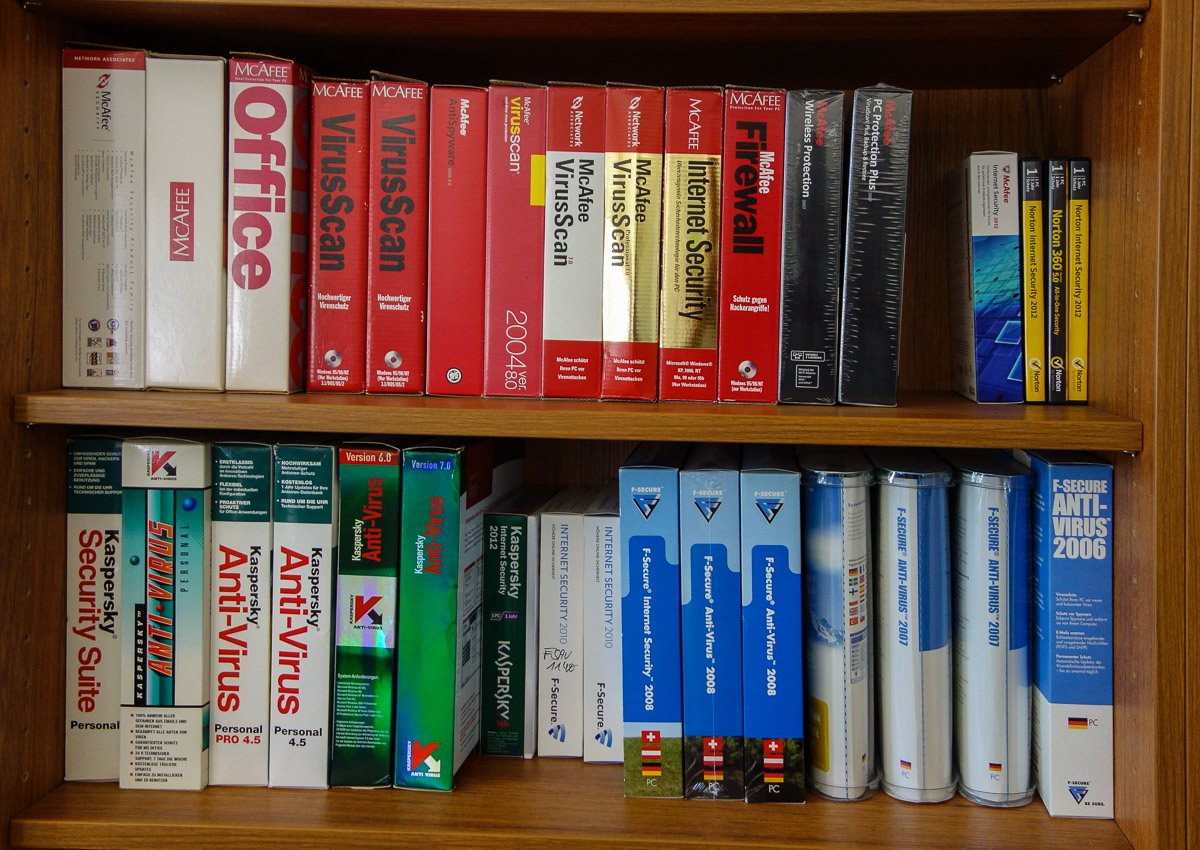 A vintage for all tastes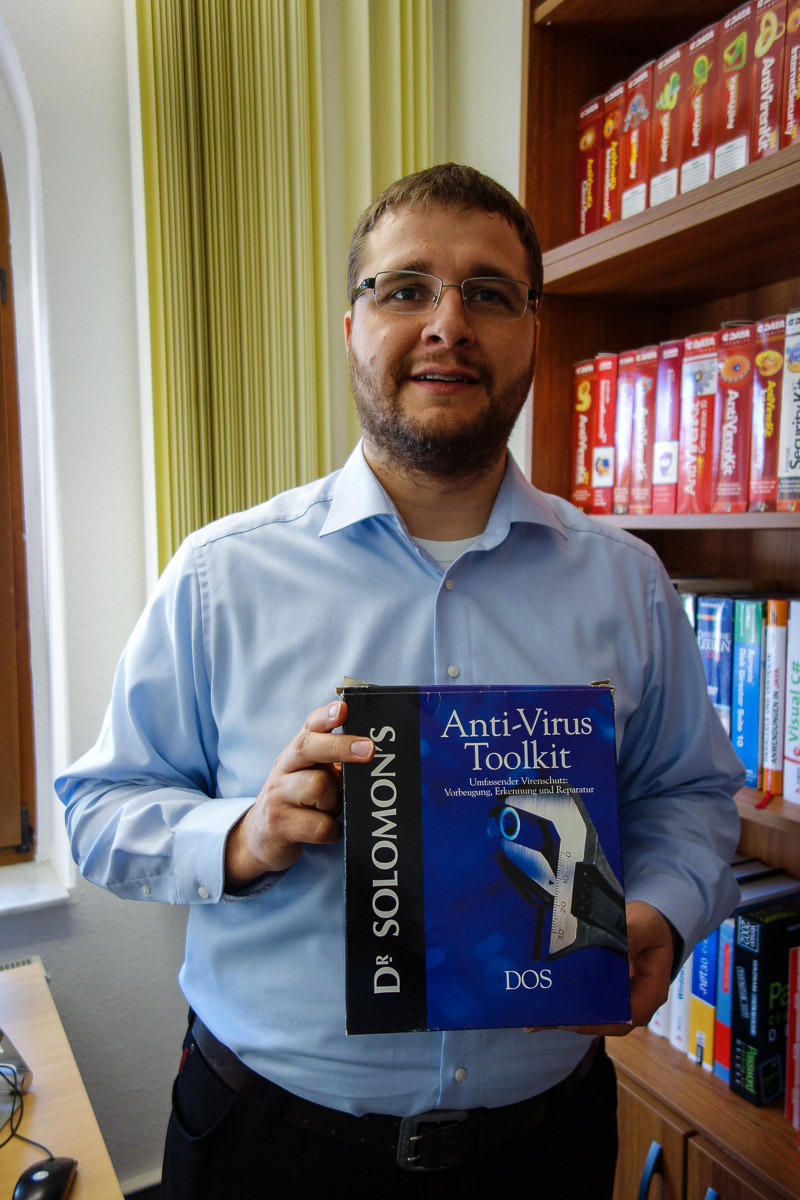 Blue box, naturally
After our AV-Test visit, it was back on the autobahn and over to Berlin, with a few odd sights along the way…
A German gas pump had a notice on it saying that the prices on the big sign were not the prices drivers were to look at as the sign's tech was somehow broken. Said notice was in several – broken – languages, including Russian. Google Translate doing its stuff, I reckon…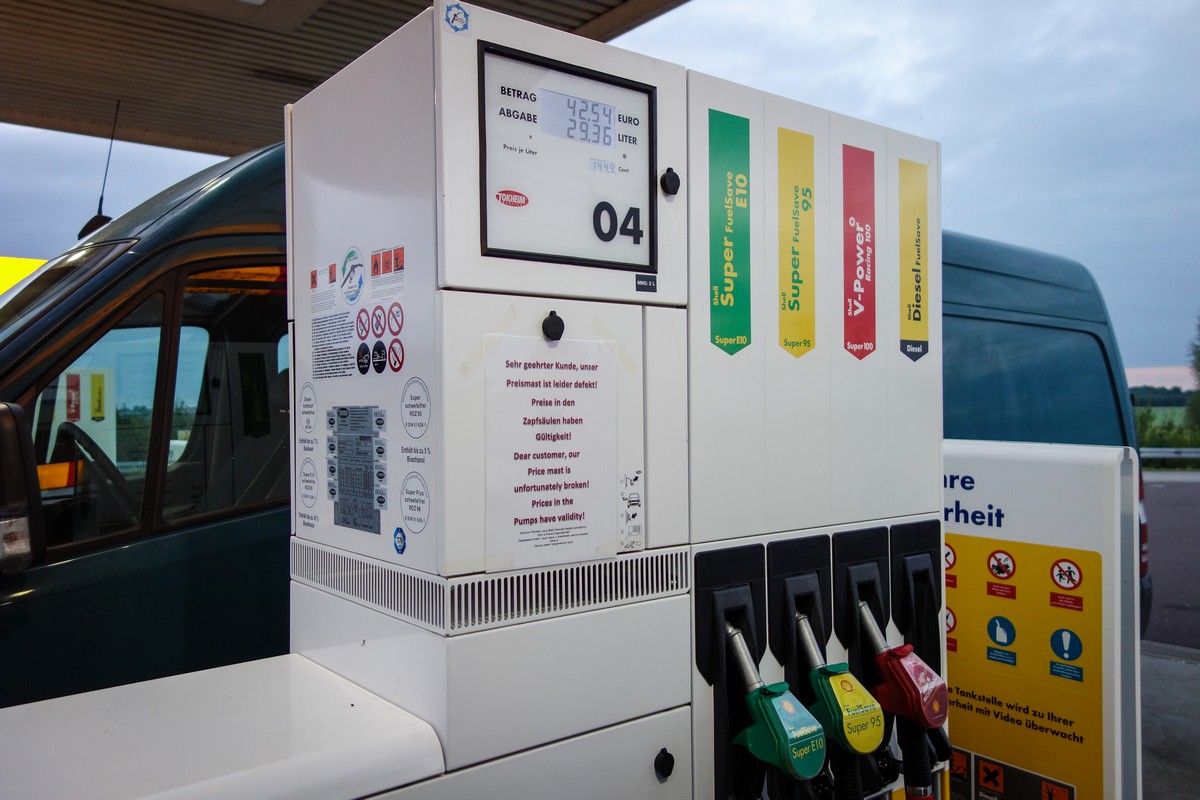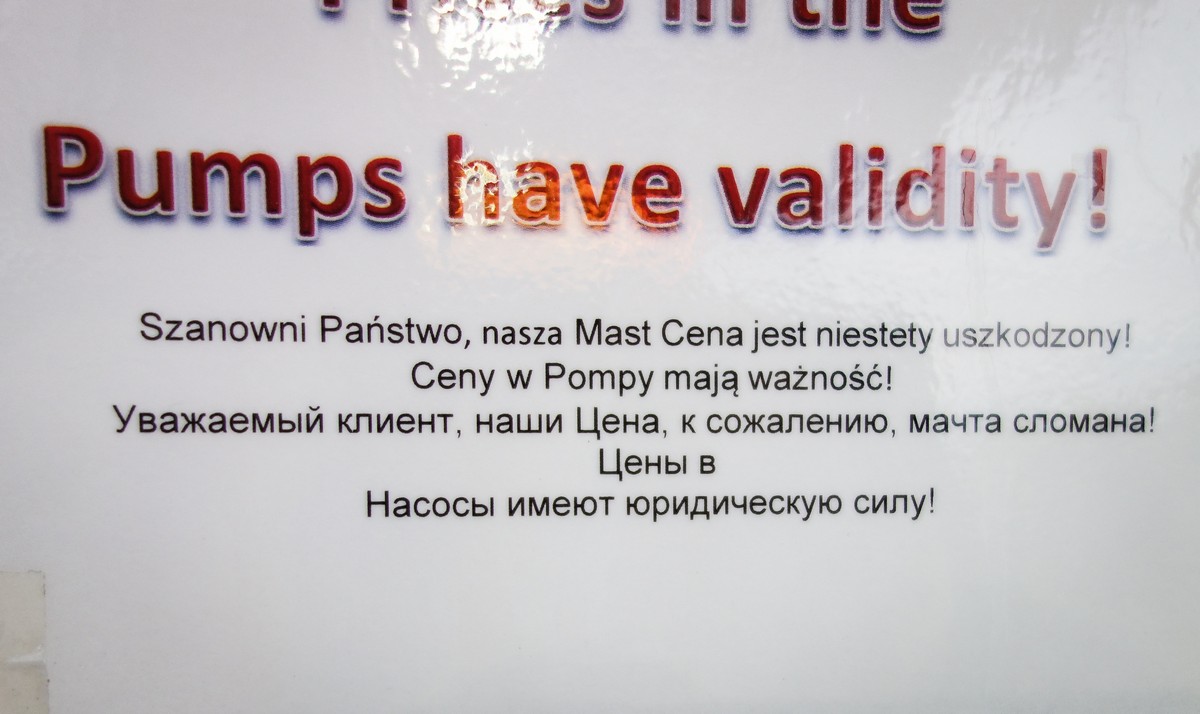 Next we came across a beauty salon with its sign in Russian near Potsdamer Platz in Berlin! Wasn't expecting to see that…: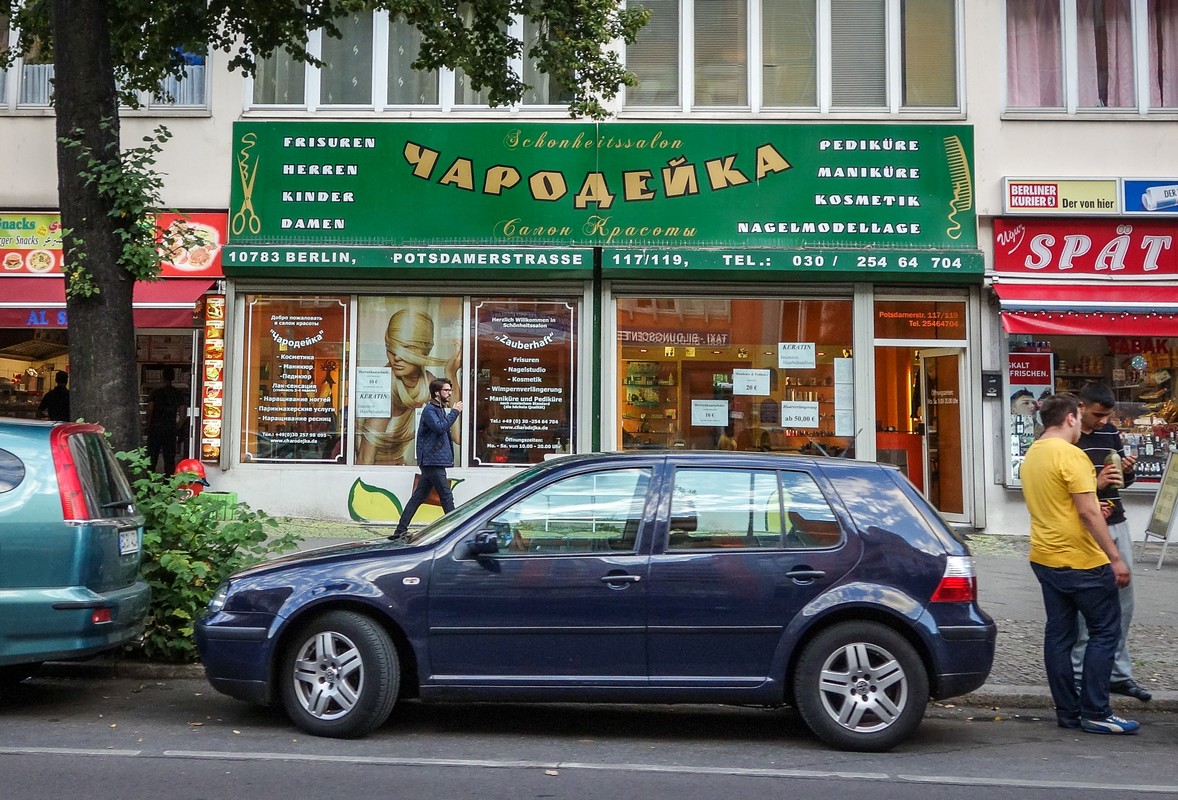 The walkway from former East to West Berlin! Now it looks like a normal pedestrian crossing over the autobahn (is it true? Anyone know?).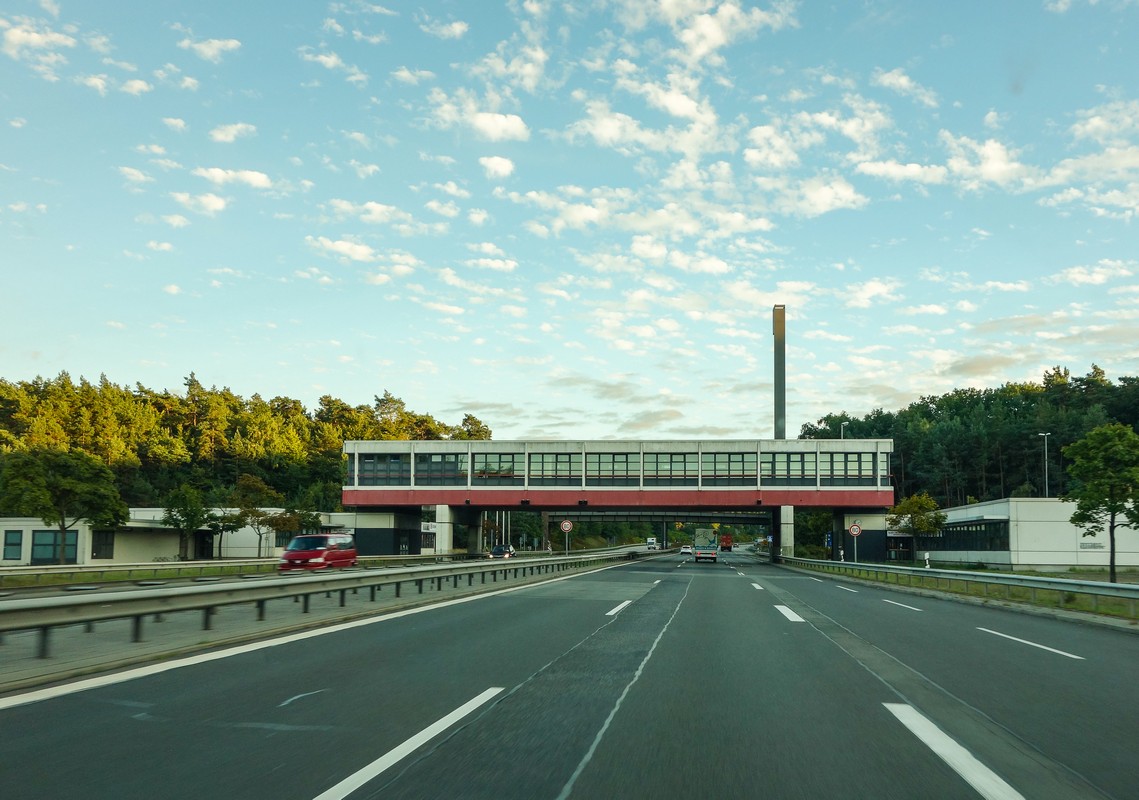 The other bizarre sights on our journey I've already mentioned/shown.
In all, our trans-Europe express tour took four days, with us taking in Lake Balaton (Hungary), Eisenach (Germany), and of course Berlin and Magdeburg.
The full set of photos are here.
Right, now it's back to some nice not-so-freakily-hot weather in a September MOW, where it feels more like November, and where there's incessant rain… On-the-roading now temporarily halted for some weeks. Now for a bit of time out…
Tschüss!