Looking over all my Caribbean pics, the main thing that stands out is that there a lot of them; so many that I'm getting my Caribbean-post titles mixed up. The other day we had Montserrat, but I'm sure, with hindsight, we should have had an intro post about all the islands together. Oh well, too late for that, so now we'll have a summary photographic overview of the Lesser Antilles instead, with pics taken from a helicopter.
Quick caveat: I apologize for some of the pics being a bit blurry. Helicopters tend to jolt around up in the sky, and twist and turn and shudder a lot, so setting up perfect shots was practically impossible.
All righty. Off we chopper – south from Anguilla. The first island we come to?…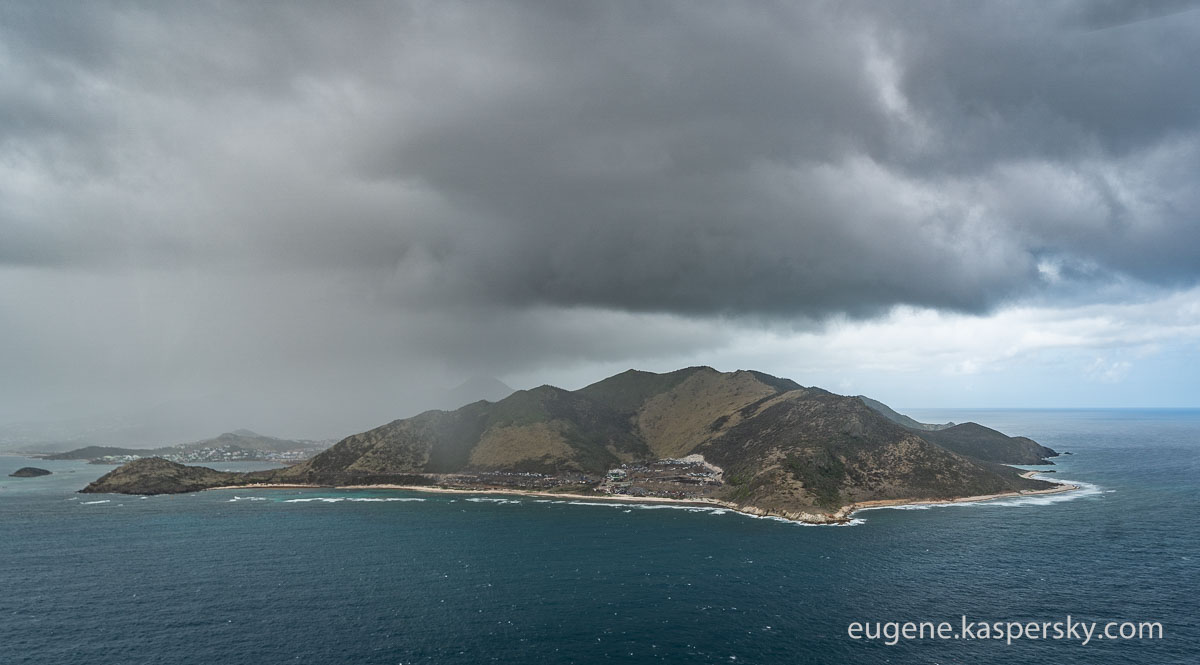 Saint Martin – one half French, the other – Dutch. So the island has a France-Netherlands state border running across it!