Caribbean geography lesson – in a helicopter.
Looking over all my Caribbean pics, the main thing that stands out is that there a lot of them; so many that I'm getting my Caribbean-post titles mixed up. The other day we had Montserrat, but I'm sure, with hindsight, we should have had an intro post about all the islands together. Oh well, too late for that, so now we'll have a summary photographic overview of the Lesser Antilles instead, with pics taken from a helicopter.
Quick caveat: I apologize for some of the pics being a bit blurry. Helicopters tend to jolt around up in the sky, and twist and turn and shudder a lot, so setting up perfect shots was practically impossible.
All righty. Off we chopper – south from Anguilla. The first island we come to?…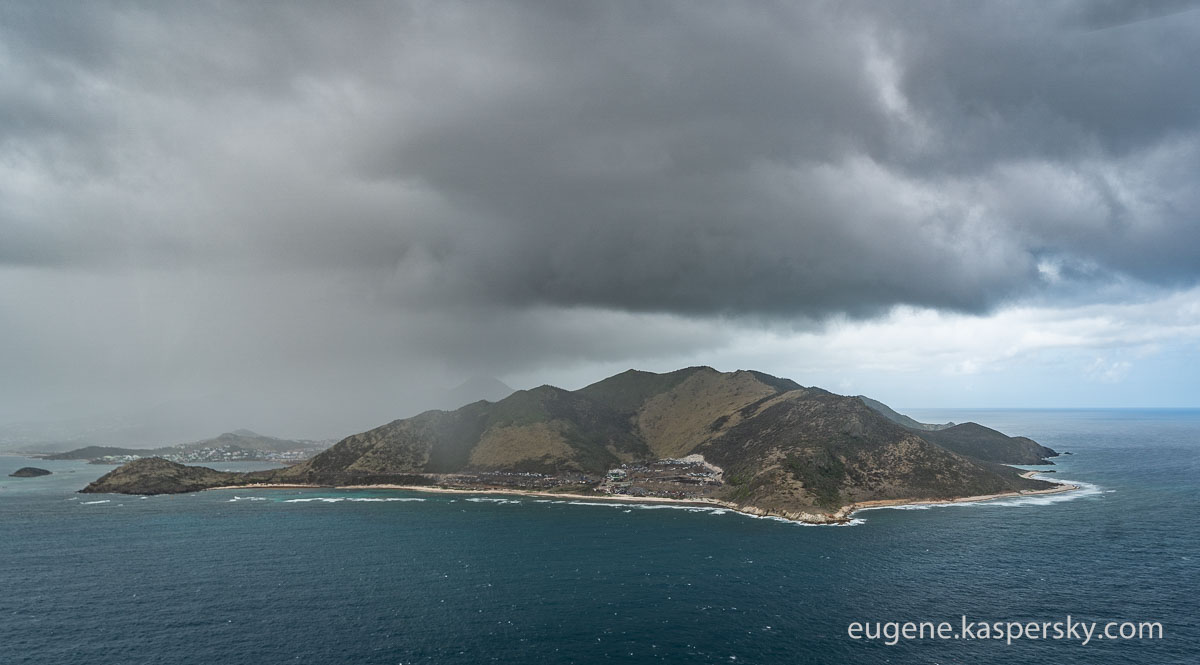 Saint Martin – one half French, the other – Dutch. So the island has a France-Netherlands state border running across it!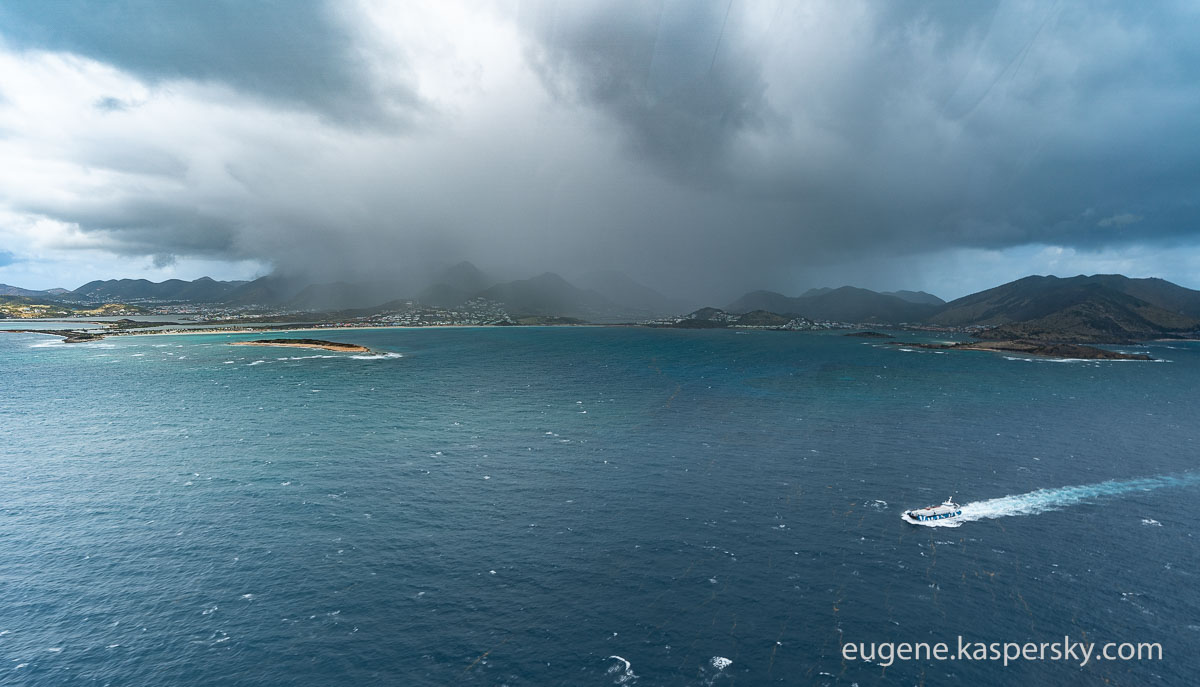 On the following pic – to the right is France, to the left – Holland. And somewhere on the Dutch side there by the coast is the hotel where last year we had our SAS-2017. It came as quite a shock to us to find out that since then the same hotel was badly damaged during the hurricane. But more about that later…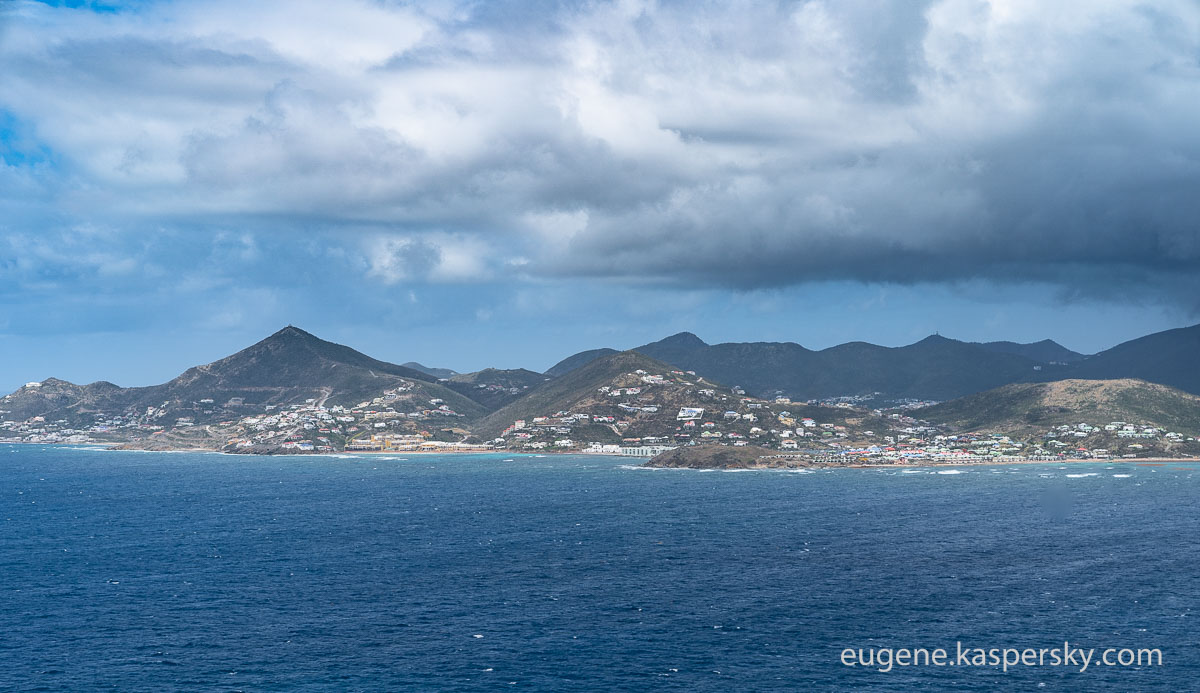 Just three kilometers across the sea from Saint Martin is the tiny unpopulated French Île Tintamarre: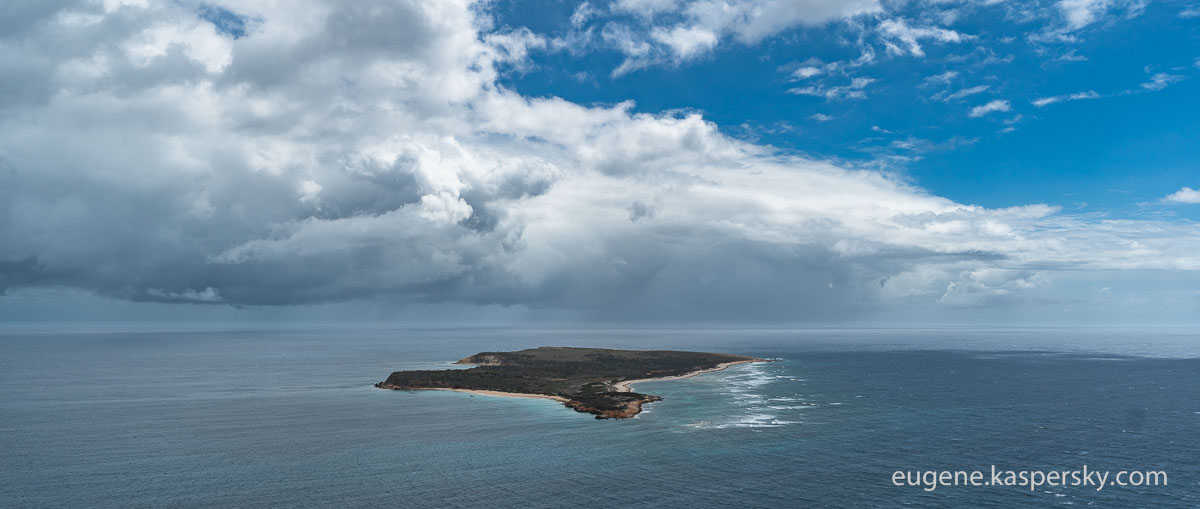 There are just so many small islands around here that it's impossible to remember the names of all of them. And that, for me, includes this one here – clearly the remains of the caldera of a dormant volcano:
This curious volcanism got me curious – so I looked its name up. Turns out it's also French: Île Fourchue, another private island, though inhabited not by millionaires but just… goats ).
These rocks probably have a name too: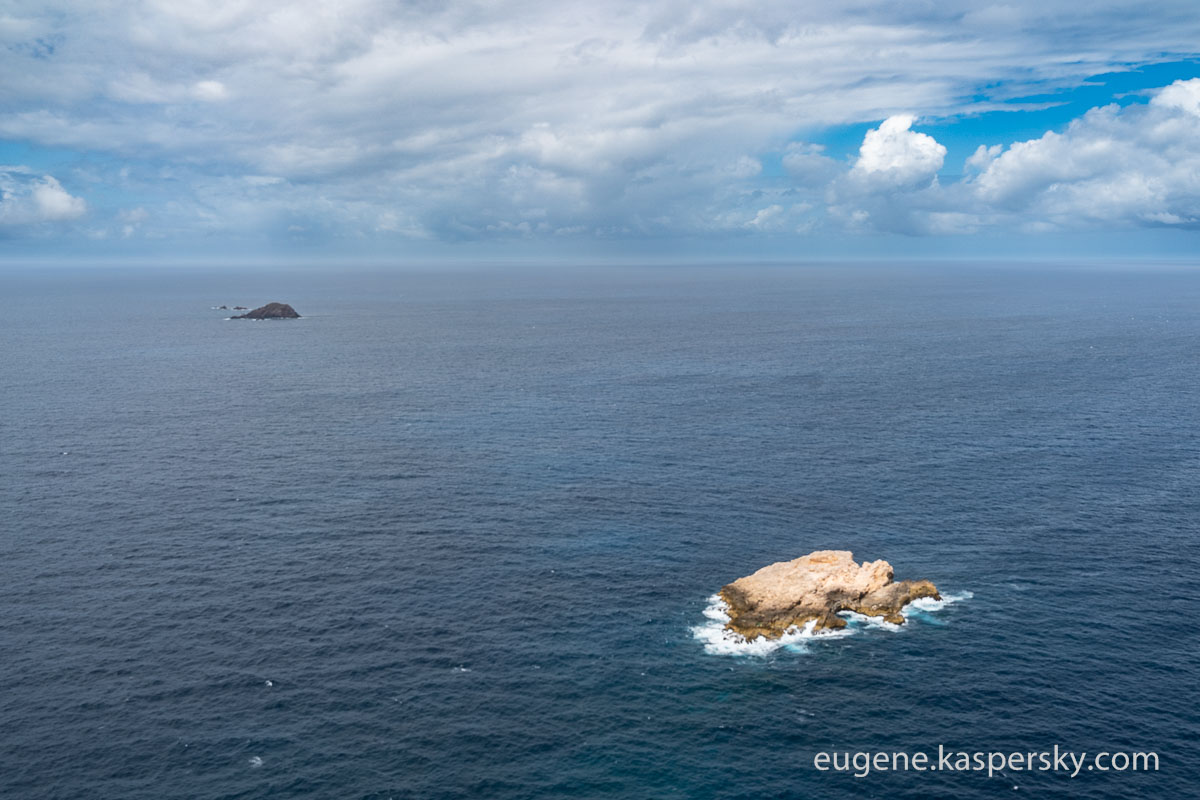 Onward we chopper. On the horizon: another French island: Saint Barthélemy: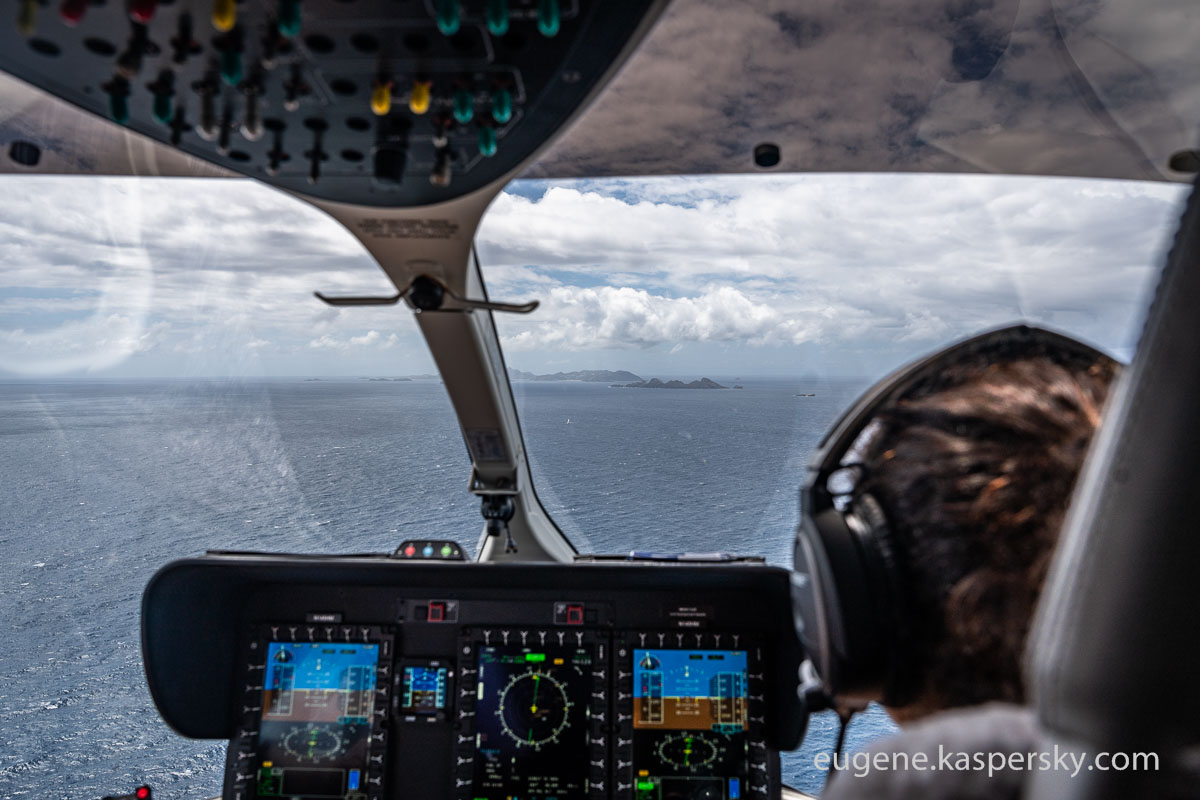 The capital of the island is Gustavia. Heard of it? Probably not. Now you have. Your useless general knowledge thus slightly improved, we continue…
Next up on the horizon – another sovereign state: Saint Kitts and Nevis, this one with a British colonial past:
I still don't know the name of this brutalist barren island. Hard to think a place could be so lifeless in this part of the world…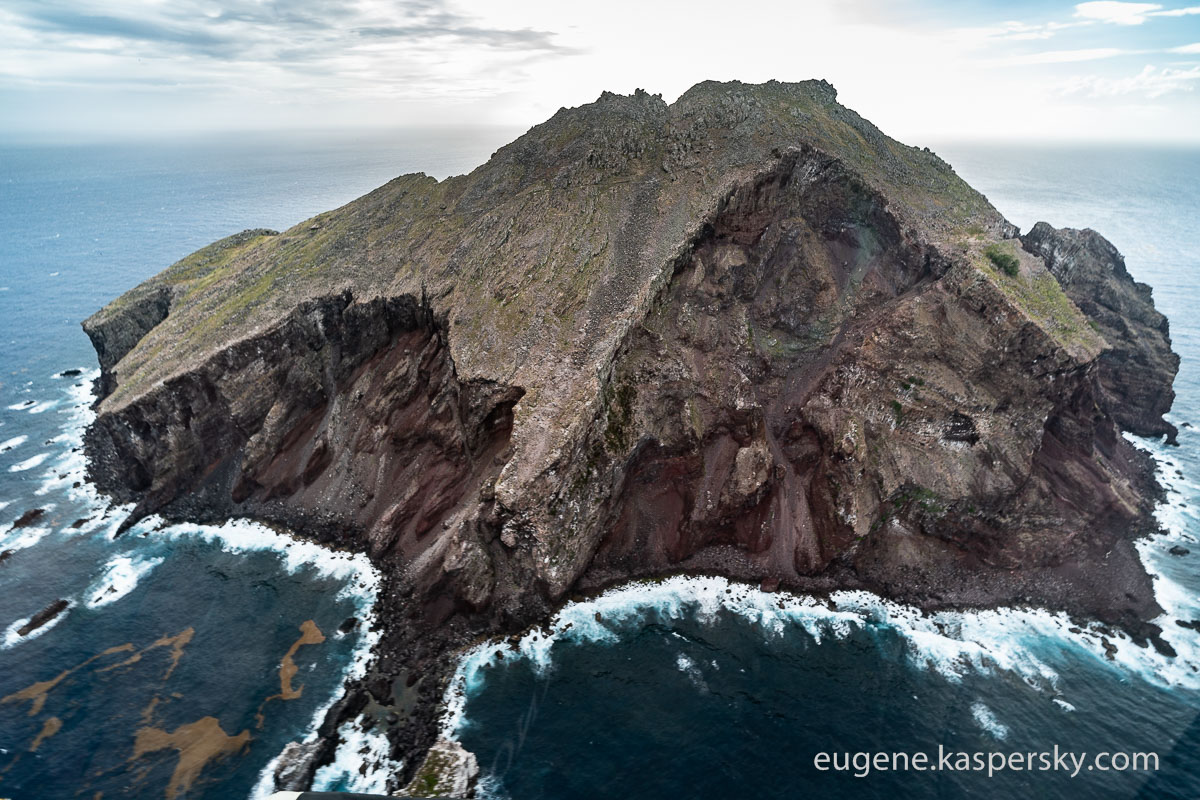 Nope, I just couldn't resist – I looked it up. It's Redonda Island, and belongs to the sovereign state Antigua and Barbuda. Turns out it was once a quasi-state, with its own 'monarchy'. Interesting story: A rock kingdom! Is that a path I saw running across it? If so – will have to get back here for a stroll!
We fly onward – to today's 'dessert': a fly over that runway on Sint Maarten – the one (Maho Beach) with the beach at the end!
Airport: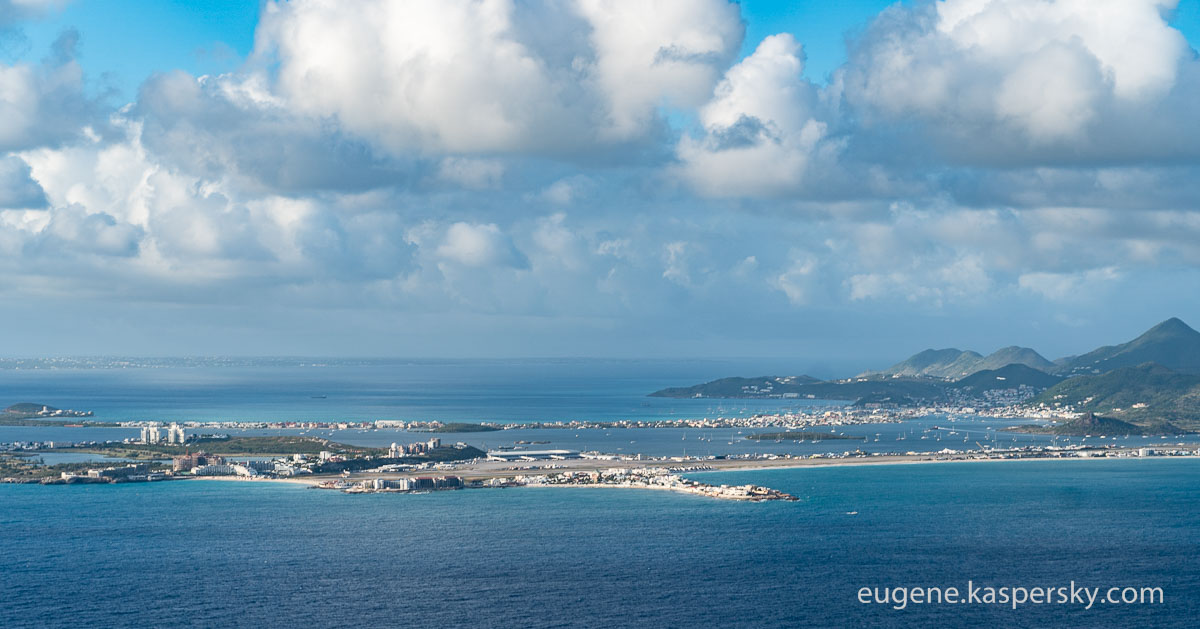 Runway:
Empty!
You'll remember it on the news – Hurricane Irma. It hit Saint Martin in September 2017 along with a great many of the other Caribbean Islands. Apparently it was responsible for winds reaching 360km/h! The resultant storm waves flooded practically everything – including the hotel where we had our SAS conference. A sad tale of climatic debauchery.
Saint Martin was one of the worst-affected islands during Irma; they're still restoring it. No tourists, no business, empty beaches. KLM stopped flying to/from Amsterdam. In the pics you can still see occasional signs of the devastation:
Some houses are still roof-less:
The yachts seem to be doing ok…
…But if you look closer, some are flooded and half-sunk. The barge there is still fishing them out – eight months later!
That's all for today folks! But I'll be back with more Antillean tales tomorrow…