Lesser Antilles No. 3: Anguilla – perfect for isolated chilla.
Next port of Caribbean call – Anguilla, here.
A small, thin island a mere 25 kilometers long, with a population of 17,000. Rather poor – like Venezuela or Cuba. A self-governing overseas territory of the United Kingdom. Tax haven.
Main facts and figures over with, let's see the pics…
As you can see, long white beaches, but a conspicuous lack of tourists tanning themselves thereon. Indeed, not many tourists were to be seen across the whole island. Didn't find out fully why. But it does seem that the local powers-that-be don't work too hard in attracting visitors. Then there's also getting here which isn't so easy. There are scheduled flights only from neighboring Puerto Rico and Saint Martin. A ferry ferries between the island and Saint Martin too, and from there you can get to the USA, Canada or Paris on a direct flight. There used to be a flight to Amsterdam, but that was halted after 2017's hurricane (more on that a little later).
Btw, Saint Martin is over there on the horizon: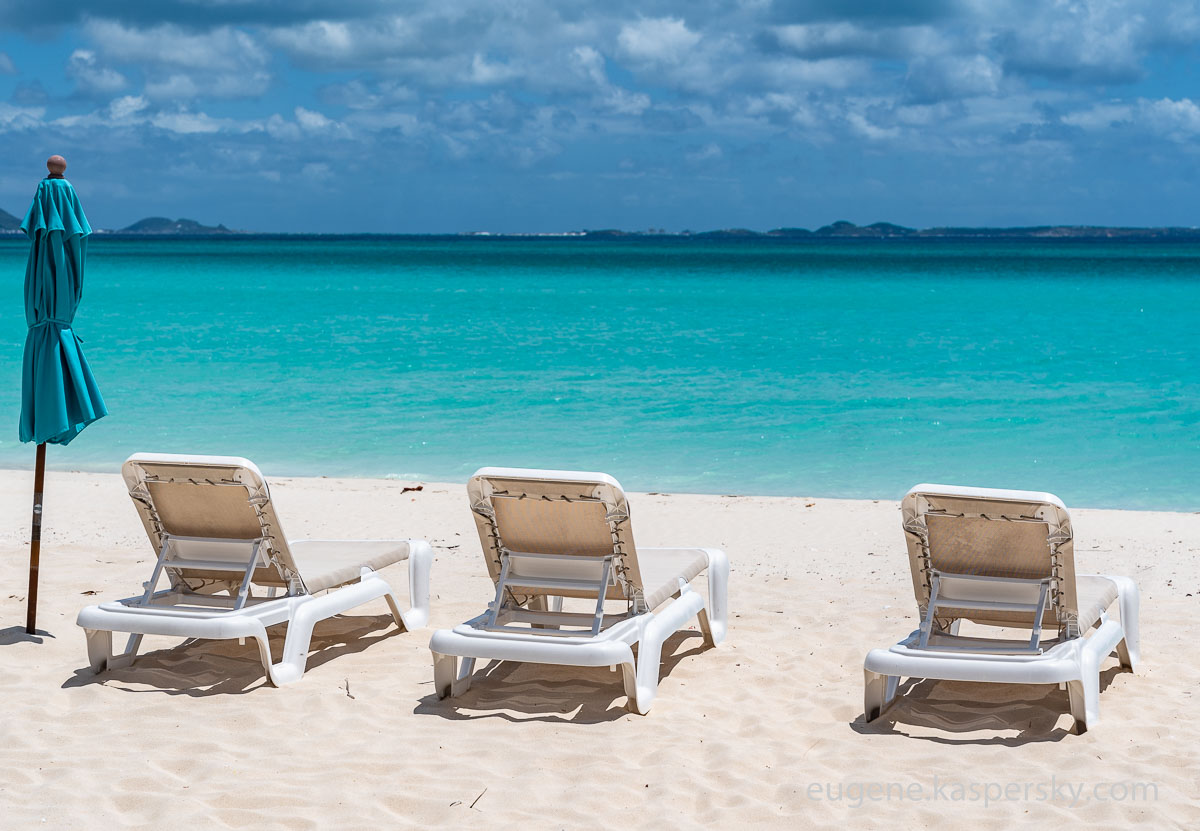 Inter-Caribbean air travel isn't so great. There are regular flights, in planes like this one: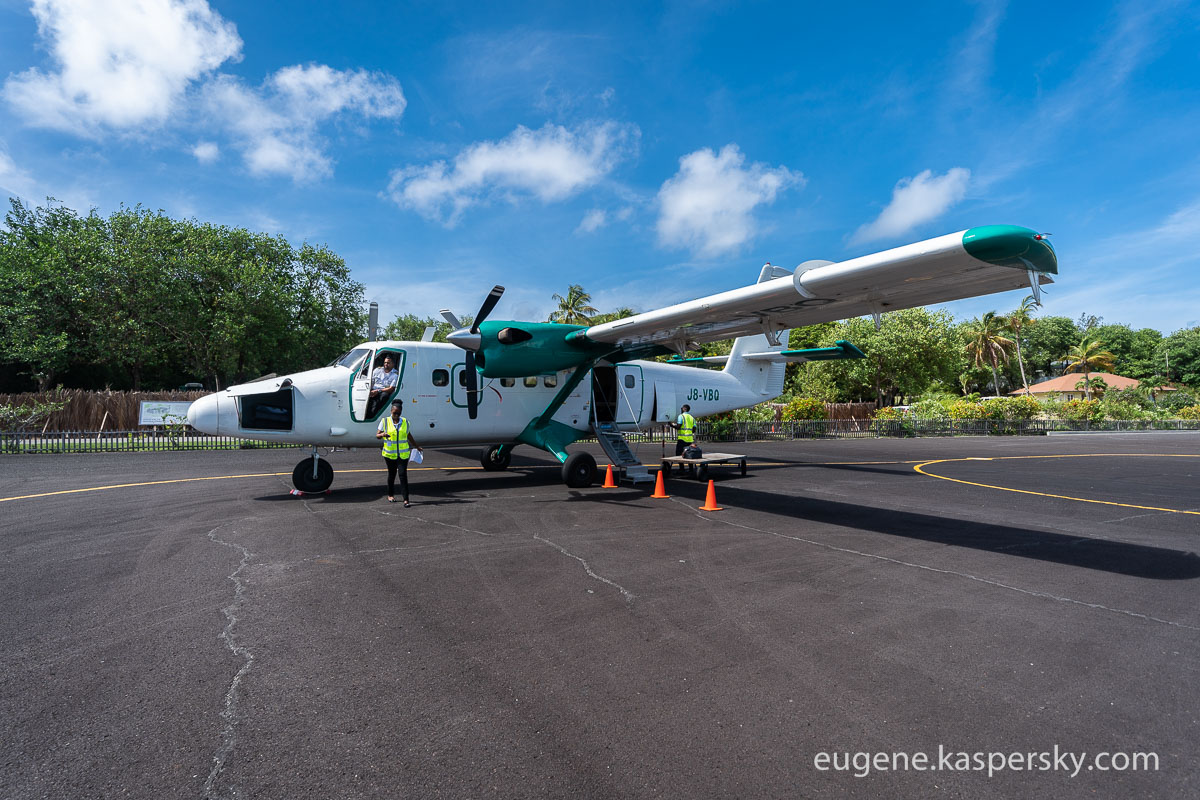 But flying further than the closely-neighboring islands can sometimes be quite bothersome. For example, you can only fly to the next-door islands from Saint Lucia. If you need to get to the mainland you need connections, for example via Martinique or Trinidad and Tobago. From Saint Vincent and the Grenadines it's a bit easier: once a week there's a scheduled flight to New York.
Other islands – the larger tourist traps like Cuba or the Dominican Republic – are real easy to get to and from generally, with flights to/from dozens of different cities both near and far.
If you're planning an island-hopping excursion you need to use the local small airlines to do so. Another option is to take one of those cruises on some of the world's largest ocean liners with, like, 18 floors. Such cruises circle various Caribbean islands, stopping at a few along the way. I've heard great things about such cruises; the only problem is they don't stop at all that many islands, just a handful.
Anyway, enough about logistical woes. Back to the look around Anguilla…
Many islands here are volcanic and hilly. Anguilla is flat and totally non-volcanic: all sedimentary rock and coral reefs. Another thing we noticed here was a lack of towns. The whole island is just dotted with buildings all over the place:
By the looks of the paintings on the walls in the airport, there's quite a bit of anti-colonial sentiment in the country:
The beaches have one major advantage over other beaches I know as beautiful as this: they're empty!
Looking at how the ocean has carved out the rock here – it highlights how it's probably not the cozy spot it looks now during the summer storms.
Sure seems strange: neighboring islands all mountainous, rainy and greeny and foresty. Here: flat, dry, barren – and not even its own beer!
Night pic: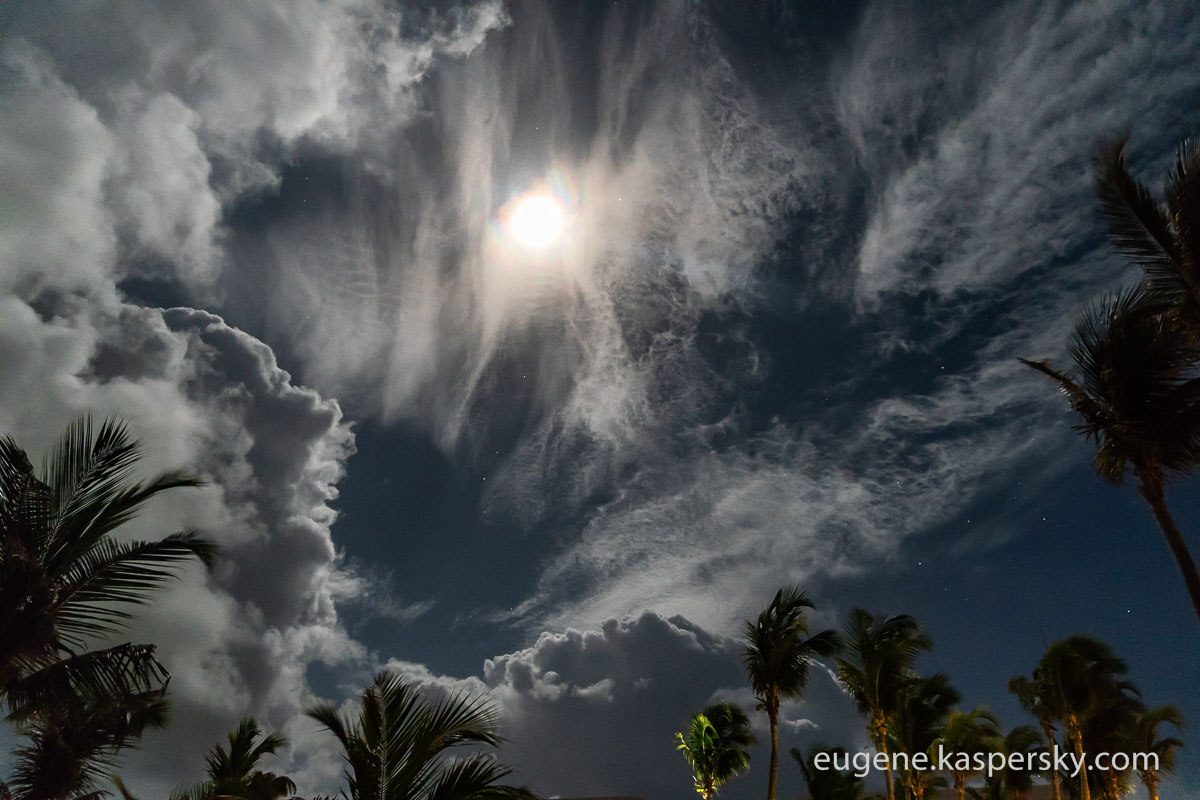 A lamp in the hotel: made of twisted tree roots:
It was a great hotel, but… Now this isn't a criticism, but its exterior just seemed rather brutal to me. It reminded me of a building in Rome built under Mussolini! Ok, what do I know? What do you think? Am I totally off the mark? )
Nice kunst. Perfect positioning: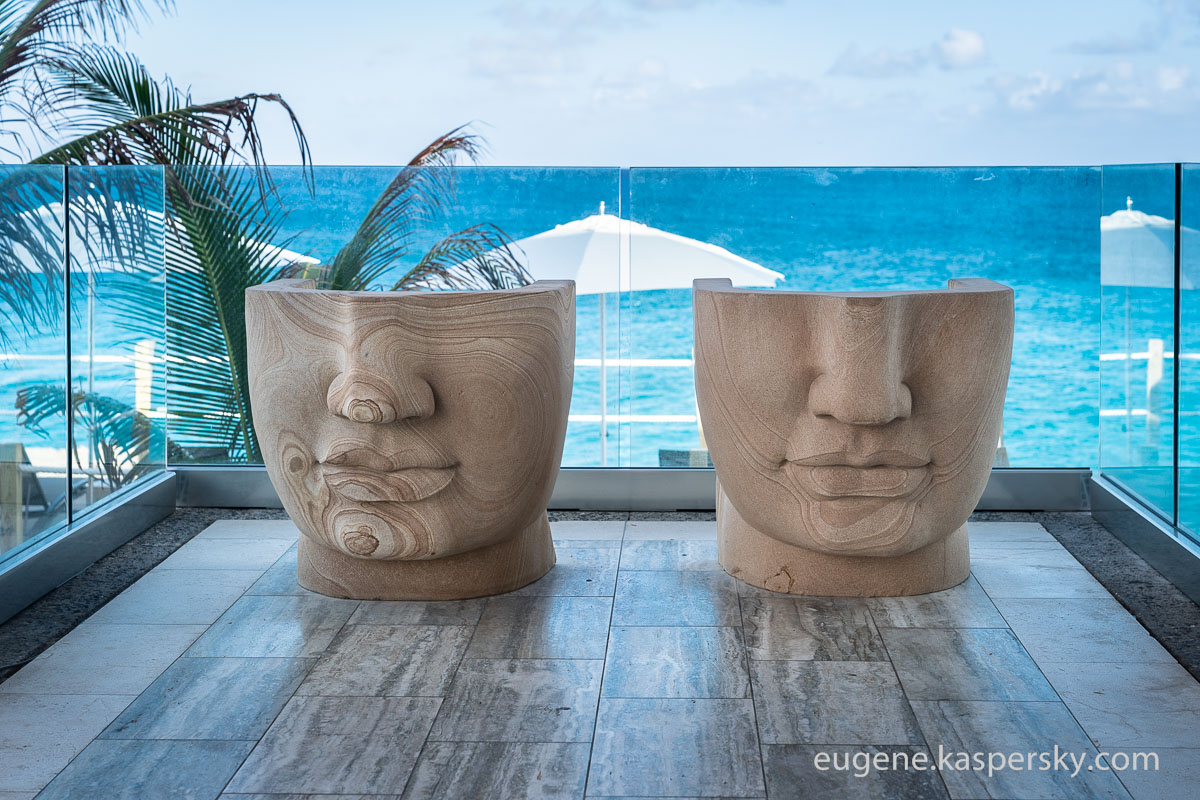 And that's all from Anguilla folks. Time to fly to our next island…
All the photos from Anguilla are here.