Hi Folks!
Meet David, the magnificent masterpiece sculpted by Michelangelo at the start of the 16th century. A photo of his face with that curious furrowed brow featured on our very first anti-cyber-vermin security product at the beginning of the 1990s. Some thought the pic was of me! I still don't see why; I mean, have you EVER seen my face clean-shaven… and as white as a sheet? )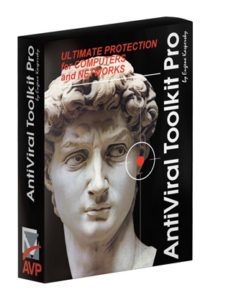 The choice of David for the retail box was far from random: we found we were kindred spirits – both very much underdogs. KL was a small young company from nowhere throwing down the gauntlet to global cyber-malice in an established international security market; David was the small young guy throwing down the gauntlet to the giant Goliath.
Throughout the years the boxes have changed, but one thing that hasn't is our… Davidness.
Fate threw plenty of obstacles in our path that could have easily seen us off, but we persevered, hurdled those obstacles – often alone – and became stronger.
To everyone's amazement we gave users the best protection in the world and became one of the leaders in the global market. We took it on ourselves to fight patent trolls practically alone, and are still successfully fighting them. (Most others prefer to feed them instead.) And despite the rise in parasites and BS-products, we continue to increase investment in true cybersecurity technologies (including true machine learning) for the protection of users from the cyberthreat avant-garde.
Thus, with just a 'sling and stones' we slowly but surely keep on killing Goliath 'saving the world': regardless of the geopolitical situation, and from any sort of cyberattacks – regardless of their origin or purpose.
And now, fate has brought us a new challenge. And not only us: this is also a challenge for all computer users and the entire ecosystem of independent developers for Windows.